Jefferson Park and the Menasha Community Pool offer you and your family countless hours of outdoor activities throughout the summer months. Enjoy the refreshingly cool breeze off Lake Winnebago as you stroll along the lake path and investigate the sculpture and canon located across the footbridge. The playground is a perfect spot to entertain little ones of a variety of ages and stages and includes accessible access. Need a bathroom break? The backside of the huge picnic pavilion offers restrooms and drinking fountains.
The Menasha Community pool is just adjacent to the park and offers a variety of swimming options, including a Kid Discovery Zone, zero-depth entry pool, and two slides.
Come out to Menasha's Jefferson Park and Community Pool to enjoy a day-long adventure splashing and playing in the sun!
2024 Park Updates!
In early 2024, a new playground will be installed on the park's west side between the pavilion and basketball court. The new playground will be twice the size of the existing with room for over 200 kids of all ages and stages of development. The play area will be water themed with a lighthouse, cattails, pelicans, butterflies, frogs, turtles and more!
NEW Park Features:
dual-track zipline with inclusive swing
4 ft artificial turf hill with slides and climber
musical equipment
spinning net climber
fully accessible rock 'n ship
14 ft climbing tower
generation adult/child swings
wheelchair-accessible ramp into the main play structure
This project is part of a $5 million makeover of Jefferson Park that will enhance the playground, pavilions, softball diamonds, and boat launch along with adding a social space and fire pits, expected to be complete near the end of 2024. Future phases will include pool renovations and shoreline enhancements.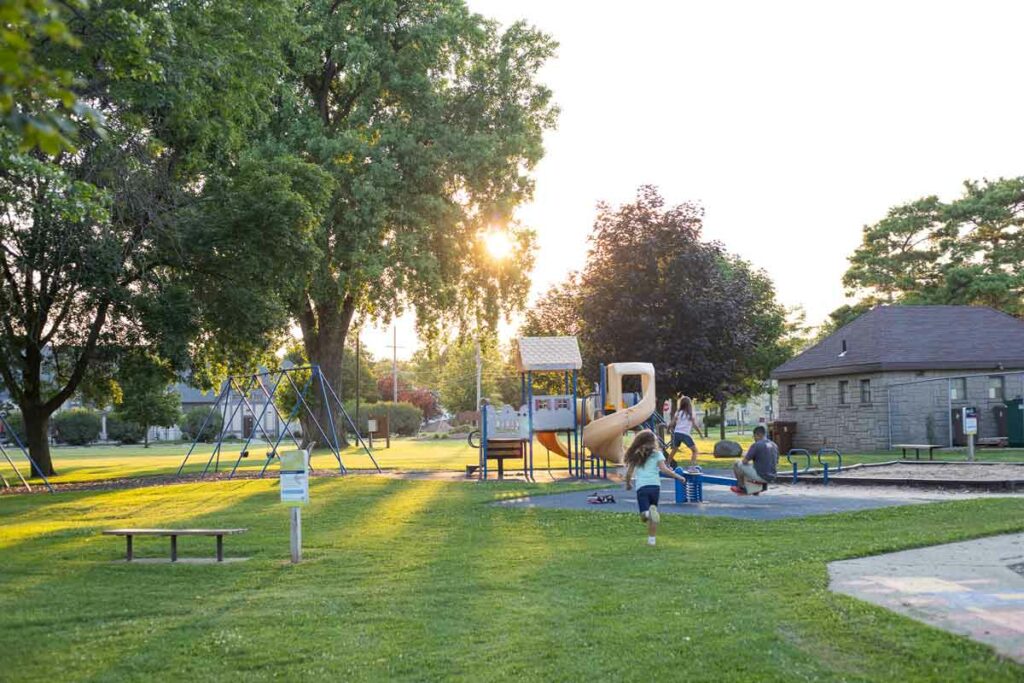 Current Park Details
915 Third Street, Menasha
Surface ground: mulch, some accessible pathways
Bathrooms & drinking fountains: yes- located on the backside of the pavilion
Lakefront views of Lake Winnebago with kayak & boat launch
Other Amenities: Menasha community pool, sand volleyball court, large outdoor pavilion
4th of July: Neenah Menasha CommunityFest festivities including fireworks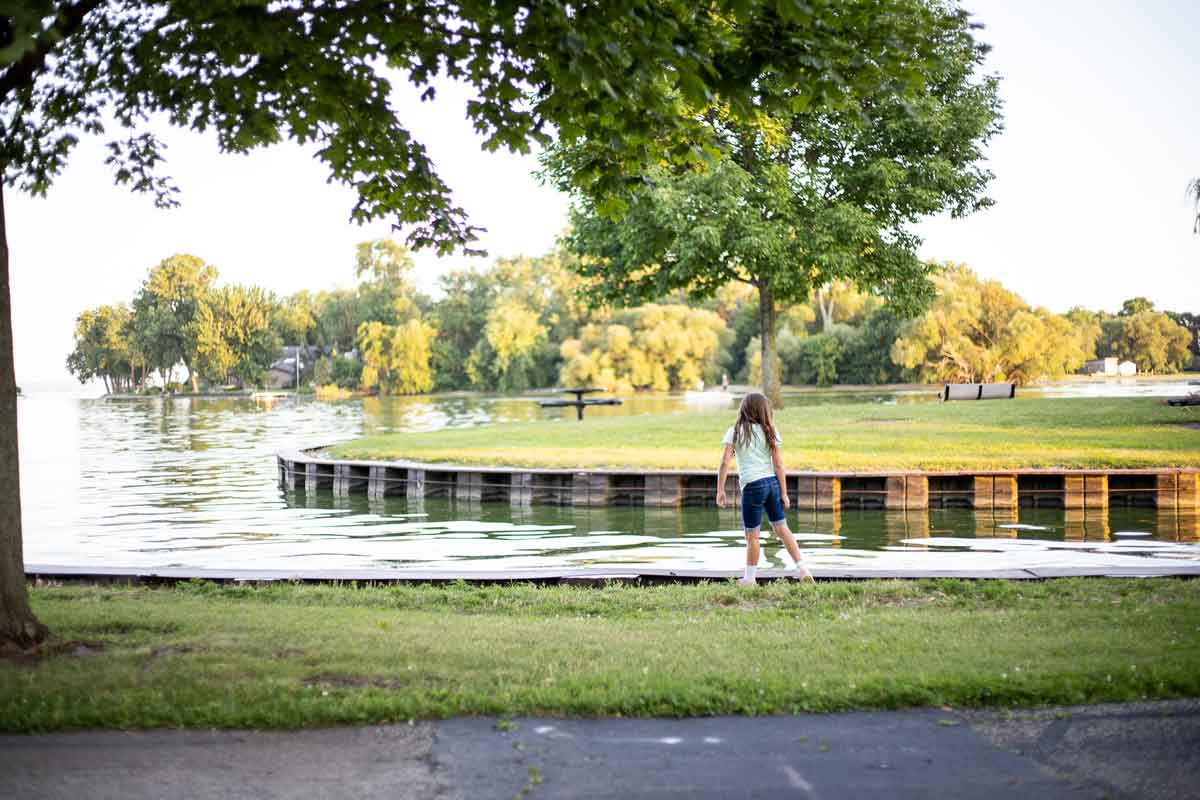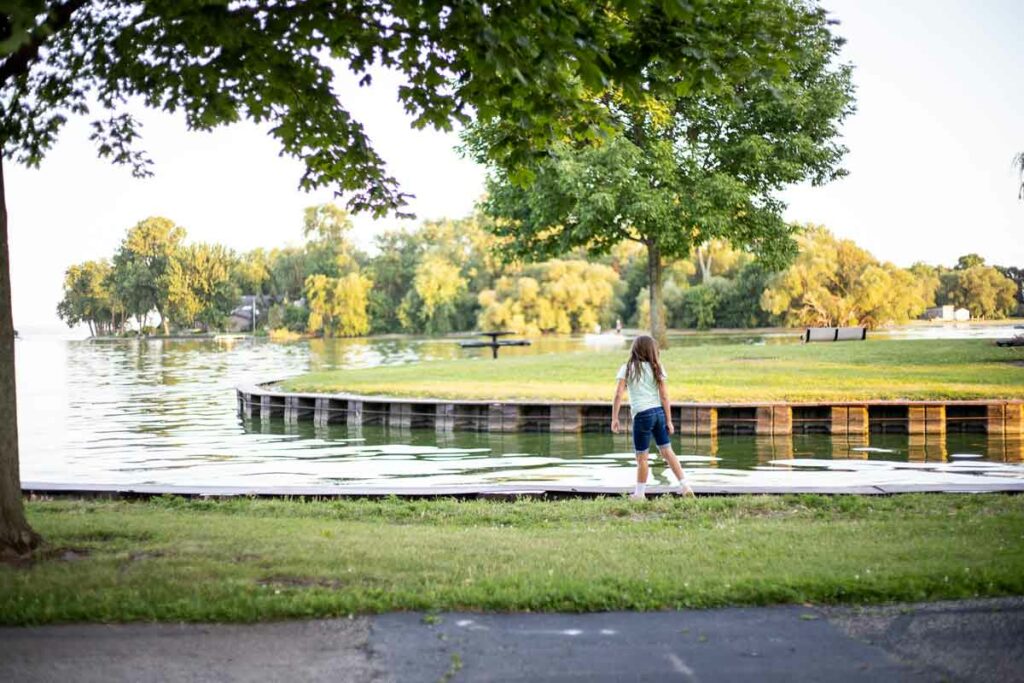 Jefferson Park Pool, Menasha
Pool Details
Heated water (78 degrees)
Areas for young children: kids discovery fountain and zero-depth (beach) entry
201-ft water slide and drop slide
Concessions available
Expansive pool deck overlooking the pool & beautiful Lake Winnebago shoreline
Swimming Lessons: M/W mornings, T/TH mornings, T/TH evenings, SA mornings, & private lessons available throughout the summer
Pool Rentals: $165/hr including lifeguards for your child's next birthday party!
Deep water pass: children must pass a simple swim test to swim in deep water areas of the pool
Special Activities: Splish Splash Storytime & Pool Play Time with Lifeguards, Dive In Movies
Admission
Reduced price evening swim
Family and individual passes available
Fee reciprocity with City of Appleton, City of Neenah, and Village of Fox Crossing
Group Discounts: $2.25/person for groups of 20+. Reservations required.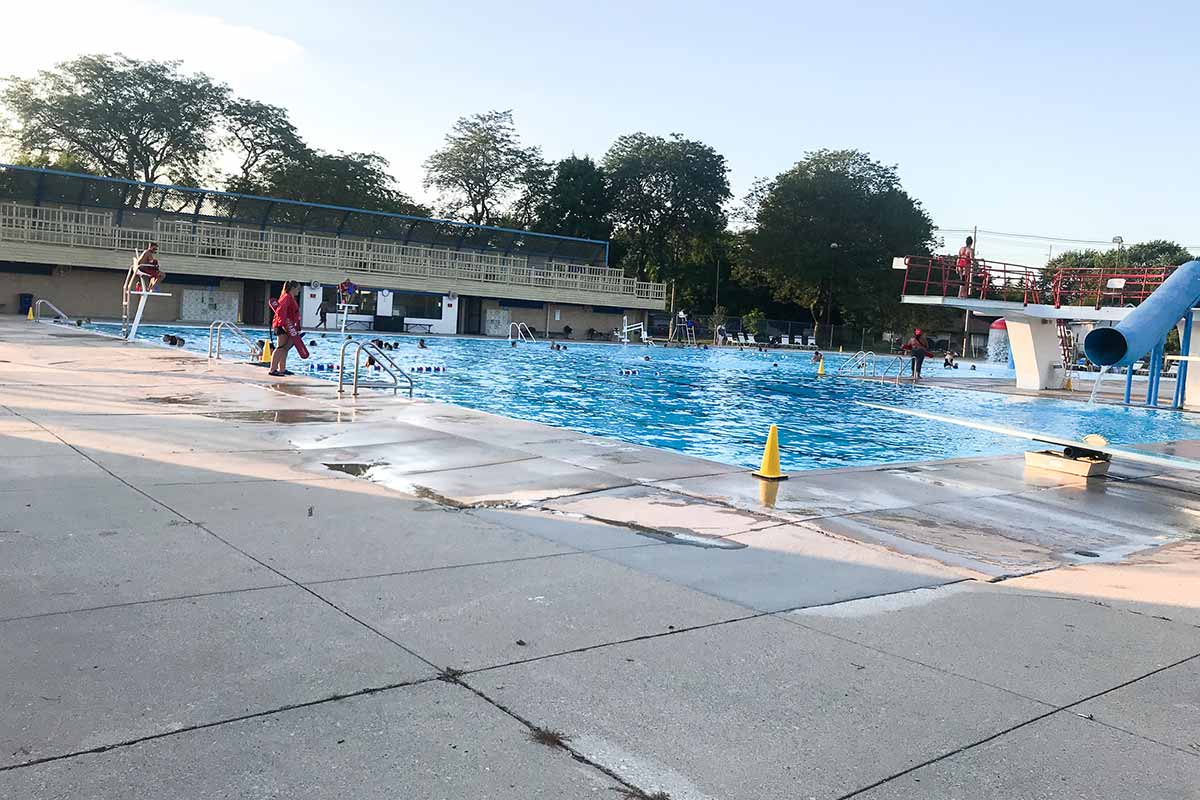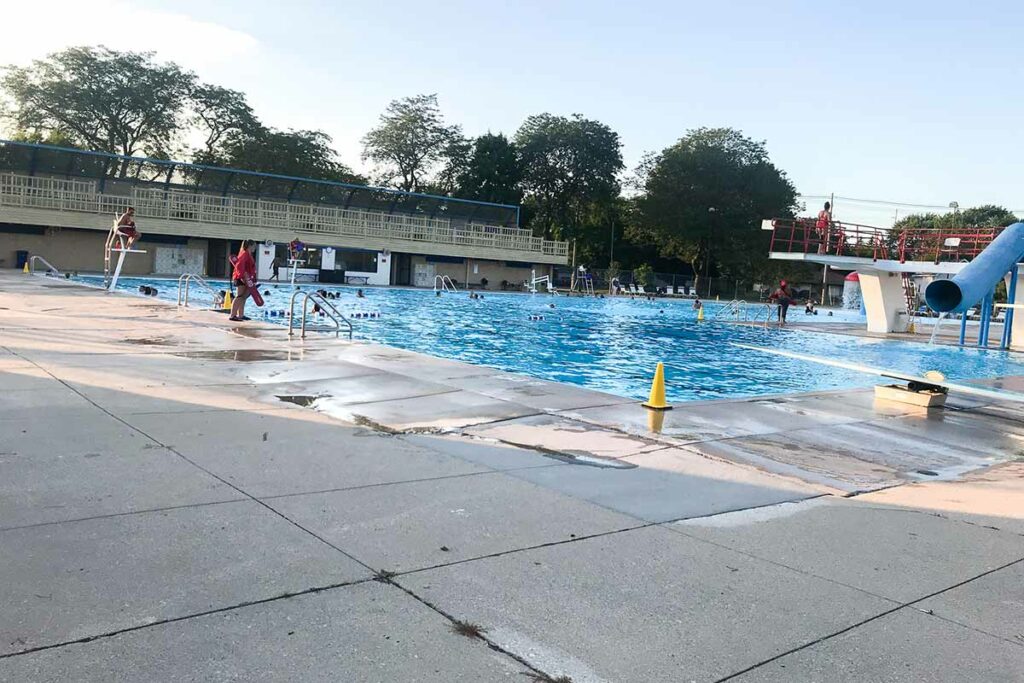 Nearby Coffee & Bakery Treats
Manderfield's Home Bakery, 811 Plank Rd, Menasha

Doughnuts and bakery treats abounding, including homemade artisan breads & German pretzels

The Sweet Lair, 204 Main St, Menasha

bakery and board game café

Shellattes, 330 N Commercial St, Neenah

Super cute and cozy cafe offering indoor/outdoor patio seating, coffee drinks & bakery, and an assortment of used books & antiques available for purchase.
Nearby Things To Do