Living in northeast Wisconsin has many highlights, and one of them no doubt is being near Lake Michigan. If you're looking for a family fun adventure at the beach and hiking in the woods, then go ahead and add Point Beach State Forest to your bucket list!
Point Beach State Forest has that refreshing Door County feel without the crowds, and all of the great fun of the beach at Kohler-Andrae State Park but with more forested hiking opportunities, too.
Point Beach encompasses six miles of sandy Lake Michigan shoreline, and there is definitely enough beach here to enjoy plenty of sand castle building, rock skipping, sunbathing, kite flying, and a beach-side picnic.
Before you hit the road to visit, we recommend you join the 2022 Wisconsin State Parks Challenge and get your kids started with the Wisconsin Explorer's Program (or get all the materials you need at the main office there) so that you can earn prizes and patches while you explore nature together!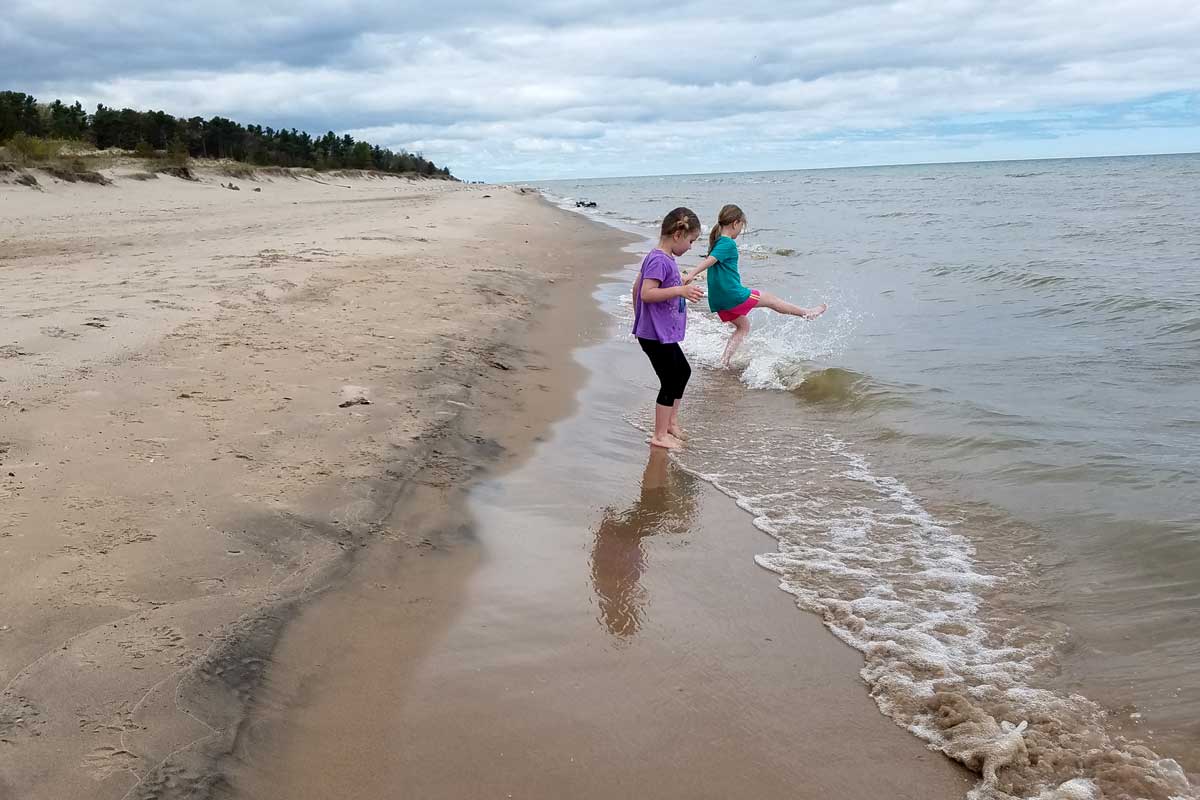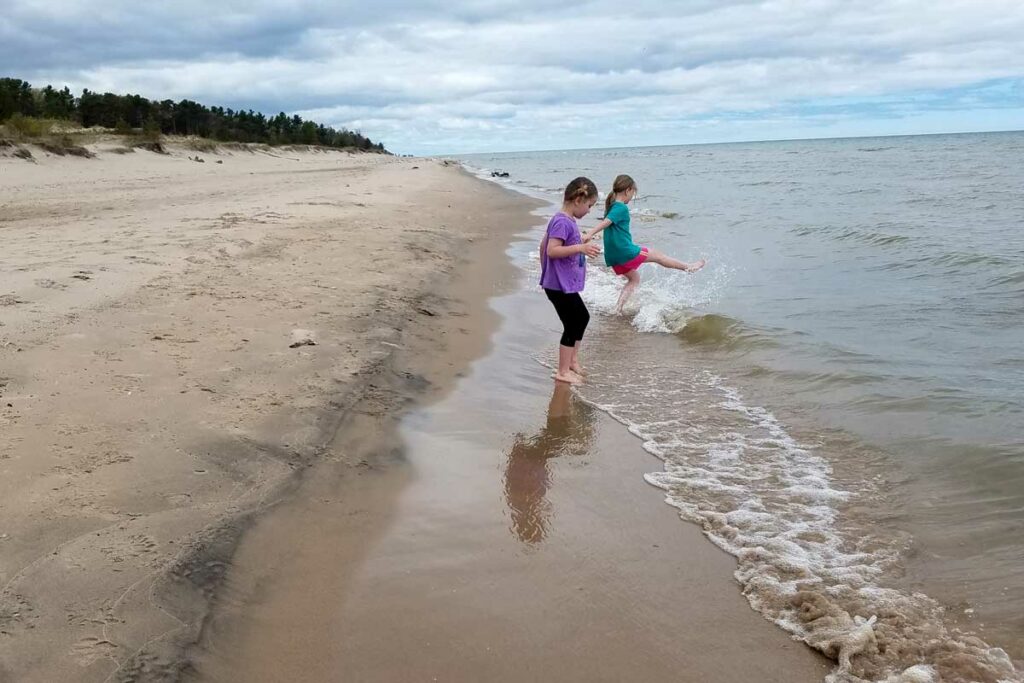 Point Beach State Forest At-A-Glance:
Travel Specs: 1 hour, 8 minutes | 51.3 miles, Manitowoc County
Address: 9400 County Road O, Two Rivers
Hours: Open 6am – 11pm year-round
Vehicle Admission Pricing: With a WI license plate, you can purchase a daily pass for $8 or an annual pass to all of Wisconsin's state parks for $28. Stop in at the park office.
Pets: Leashed pets are allowed, and there is a designated pet beach swim area for our furry friends.
Camping: Yes, 127 campsites with water and electricity
Important Park Details: Stop in the main park office for some interesting wildlife and nature-themed experiences. They have explorer backpacks available for checkout, too, while you're in the park!
History: The coastal land here was once home to North American Indian Tribes. In 1850, European immigrants began to settle this area. In 1893, the current Rawley Lighthouse was built here helping to prevent further deadly shipwrecks along this shoreline. The initial 280-acre parcel that would become Point Beach State Forest was officially acquired in 1937.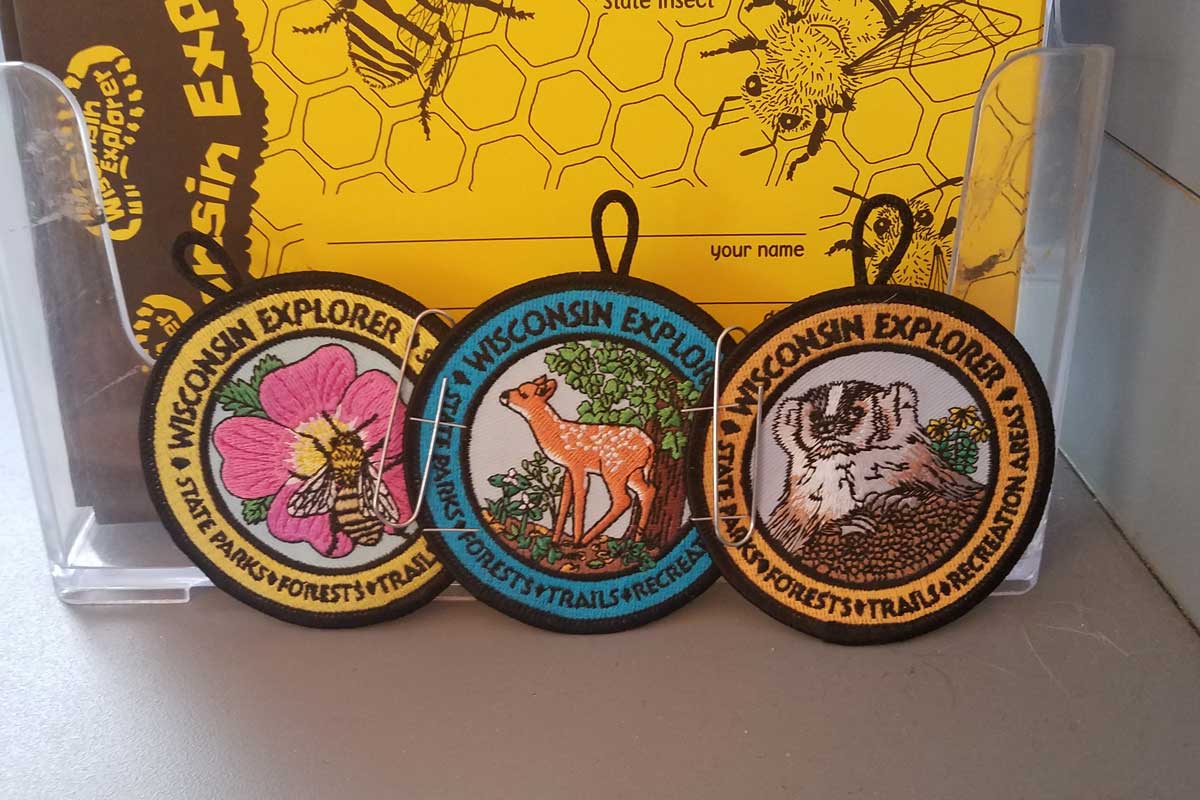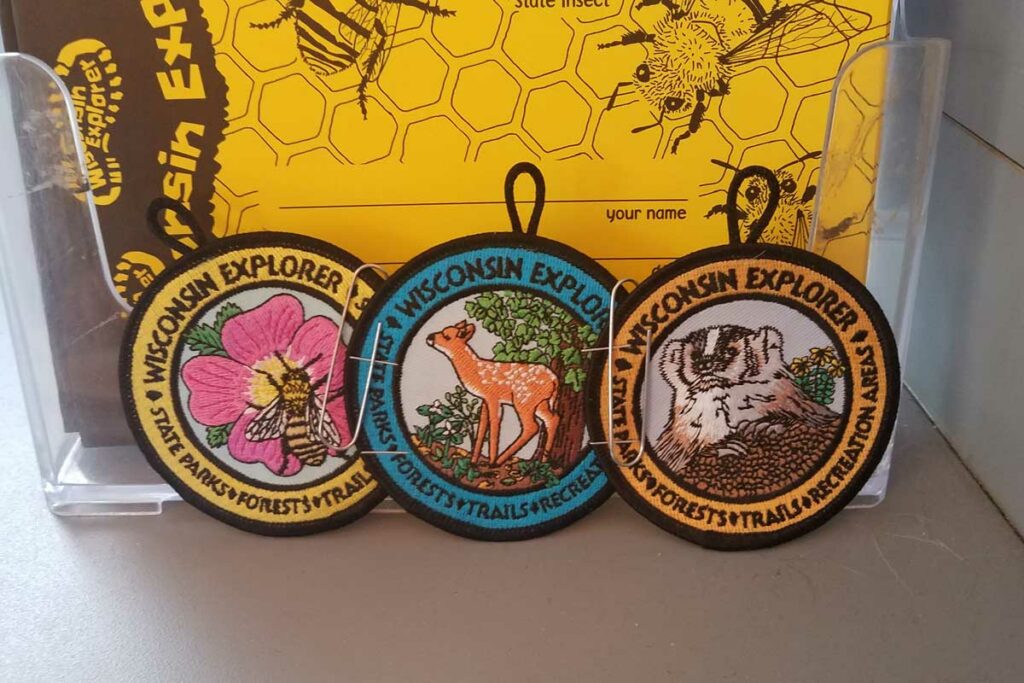 Recreation at Point Beach
Swimming
The six miles of sandy beach here at Point Beach State Forest are a perfect spot to swim, bury each other in the sand, sunbathe under the sunny skies, or even catch a glimpse of the pelicans that have been frequenting this area! Lifeguards are not provided, so keep an eye on little ones and swim at your own risk. You can also check beach conditions before you go.
Rawley Point Lighthouse
Before its inception in 1853, this area was known for its treachery for sea-faring vessels and was home to many deadly shipwrecks. However, since the Rawley Point Lighthouse was built, these waters became far safer for boats on Lake Michigan. Today you cannot tour the lighthouse, but it makes for some spectacular sightseeing and photography here at Point Beach State Forest.
Hiking & Biking Trails
Hiking at Point Beach is definitely a treat. The park offers 17 miles of hiking trails ranging from a half-mile to more than 7 miles in length. You can hike along the 6 miles of Lake Michigan beachfront, too. You can't go wrong with a jaunt on this segment of the Ice Age National Scenic Trail or wildlife & wildflower viewing on the easy 0.5-mile Swales Nature Trail. Be sure to check the rules on which trails allow leashed pets before you head on an adventure.
The park has three options for bicycling, the 7-mile Rawley Point Bike Trail which consists of a hard-packed limestone base & connects to the Mariners Trail, the 3.1-mile Red Pine Trail perfect for mountain biking, and all three loops of the Ridges Trail for off-road cycling.
Boating
There is a boat launch available here at the park, but be aware that strong winds can make Lake Michigan a hazardous place for boating, canoeing, or kayaking.
Camping
Point Beach offers 127 wooded campsites all within an easy walk to the beach! There are also two unique, rustic campsites available: one for hikers along the Ice Age Trail and a kayak campsite only available via Lake Michigan. Check out the campground map to pick your perfect camping spot!
Nature Center Lodge
Open seasonally, stop in here for camping supplies & picnic items at the concession stand, ice cream, and even fish fry dinners on Friday evenings!
Play Area
There is a playground, baseball diamond, and volleyball courts within an easy walk from the Nature Center Lodge here for families to enjoy.
Winter Activities
The Ridges Trail, Red Pine Trail, and Swales Nature Trail are all groomed for one-way cross-country skiing in the winter. Point Beach is also a popular spot for snowmobiling when snow levels are favorable.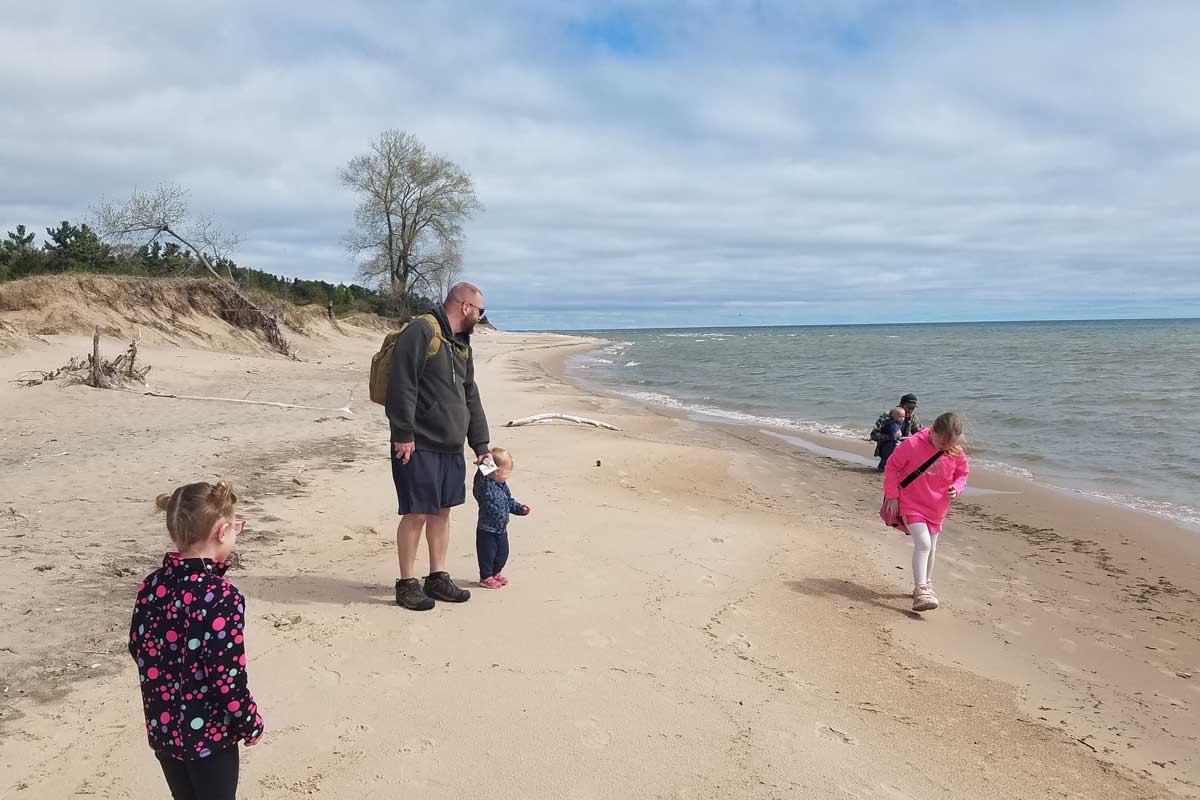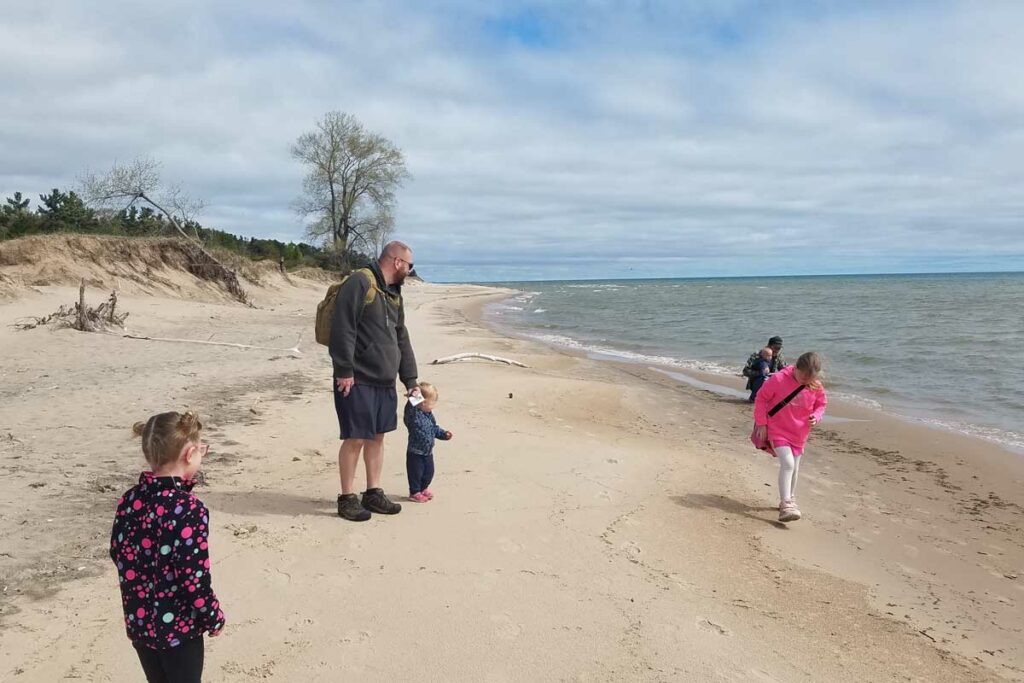 Other Fun Things to Do In the Two Rivers Area
LondonDairy Alpacas, 6827 State Hwy 147, Two Rivers, WI
Neshotah Park & Beach, 2111 Pierce St, Two Rivers, WI
Scream 'N Conuts, 1200 Washington St, Two Rivers, WI
Washington House Museum and Ice Cream, 1622 Jefferson St, Two Rivers, WI
If we've successfully whet your appetite for outdoor adventure, check out our roundup of 26 Awesome Wisconsin State Parks That Are Only Two Hours or Less From Appleton or Ten More Must-Do Wisconsin State Park Adventures for your Family's Bucket List!