If you find yourself in the Columbus area after visiting Madison or the Explore Children's Museum in Sun Prairie, you must swing by the Sassy Cow Creamery Store! Conveniently located along the way as you head back out of town toward Northeast Wisconsin, you won't want to miss all of the dairy excitement here before you leave the area.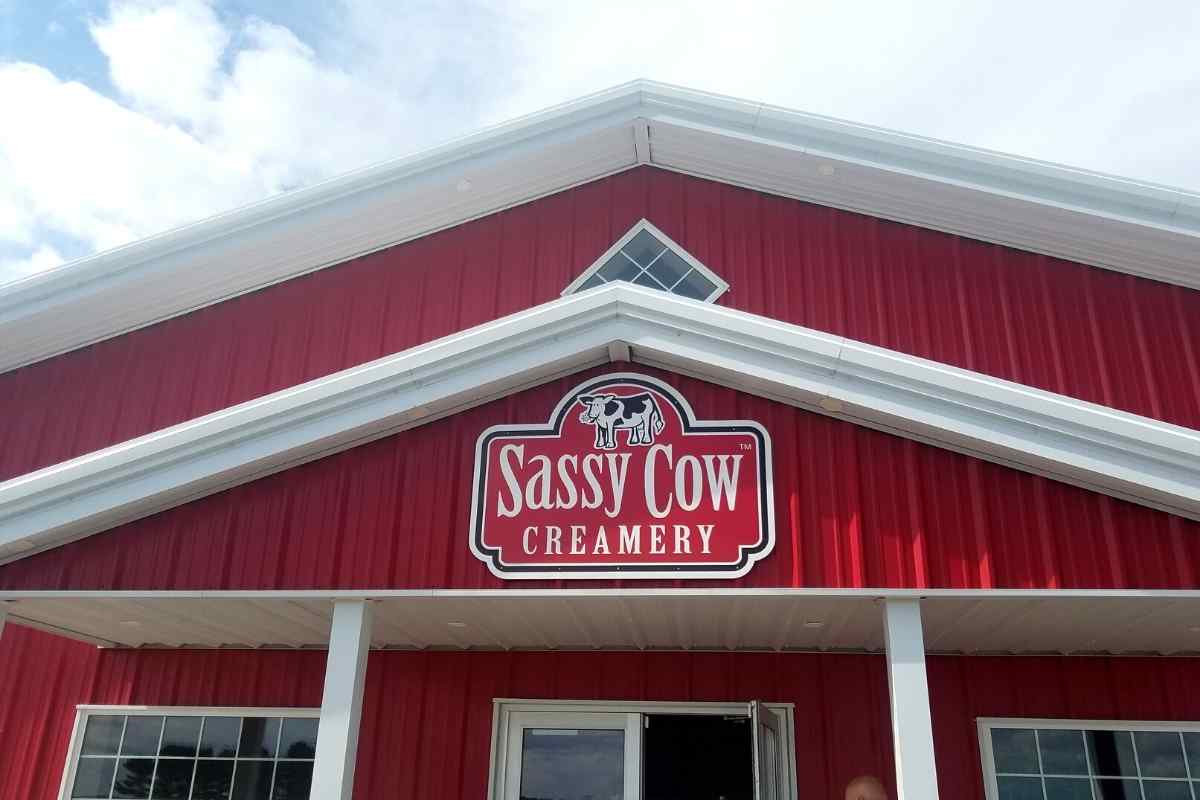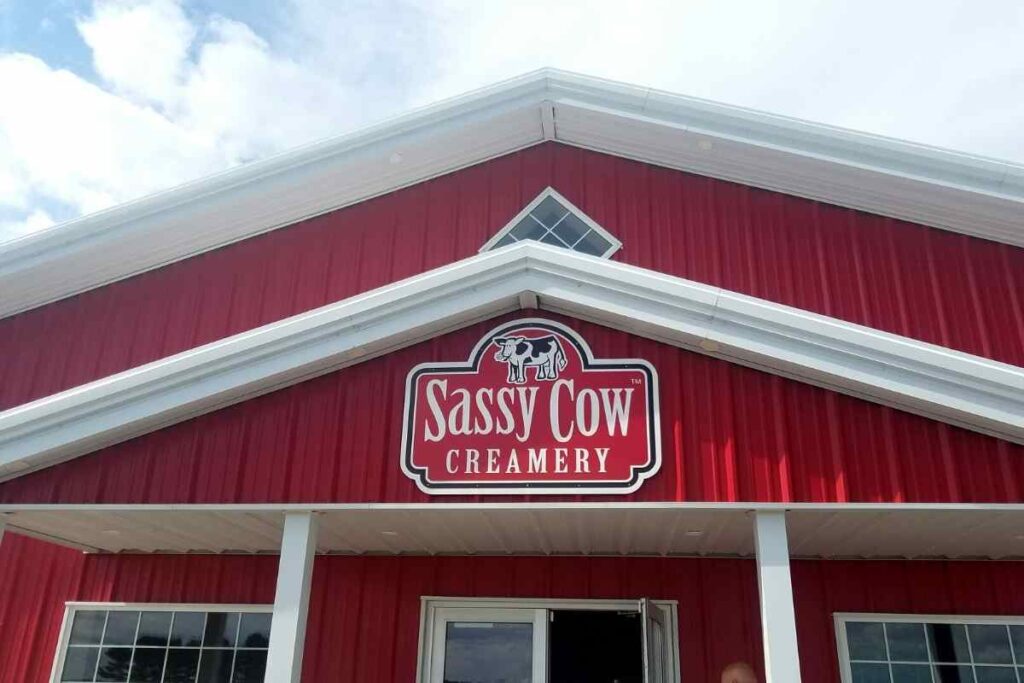 Store: Shop Sassy Cow products, including ice cream and other dairy goodies. All of the milk for the Sassy Cow Creamery comes from two surrounding farms owned and operated by the Bearwolf brothers. You can even catch a peek at the milk bottling process toward the back of the store!
Eats & Treats: Dairy is the name of the game! Try one of their traditional or signature grilled cheese sandwiches—they even have tomato soup on the menu if you like to dunk. This is also a great place for a delicious scoop (or two!) of their very own Sassy Cow premium ice cream. Seriously, you will love these mouth-watering flavors. Our kid favorite is Cookie Monster: blue moon ice cream with Oreos and cookie dough! You simply can't go wrong no matter what you choose, and there are fun seasonal specialties.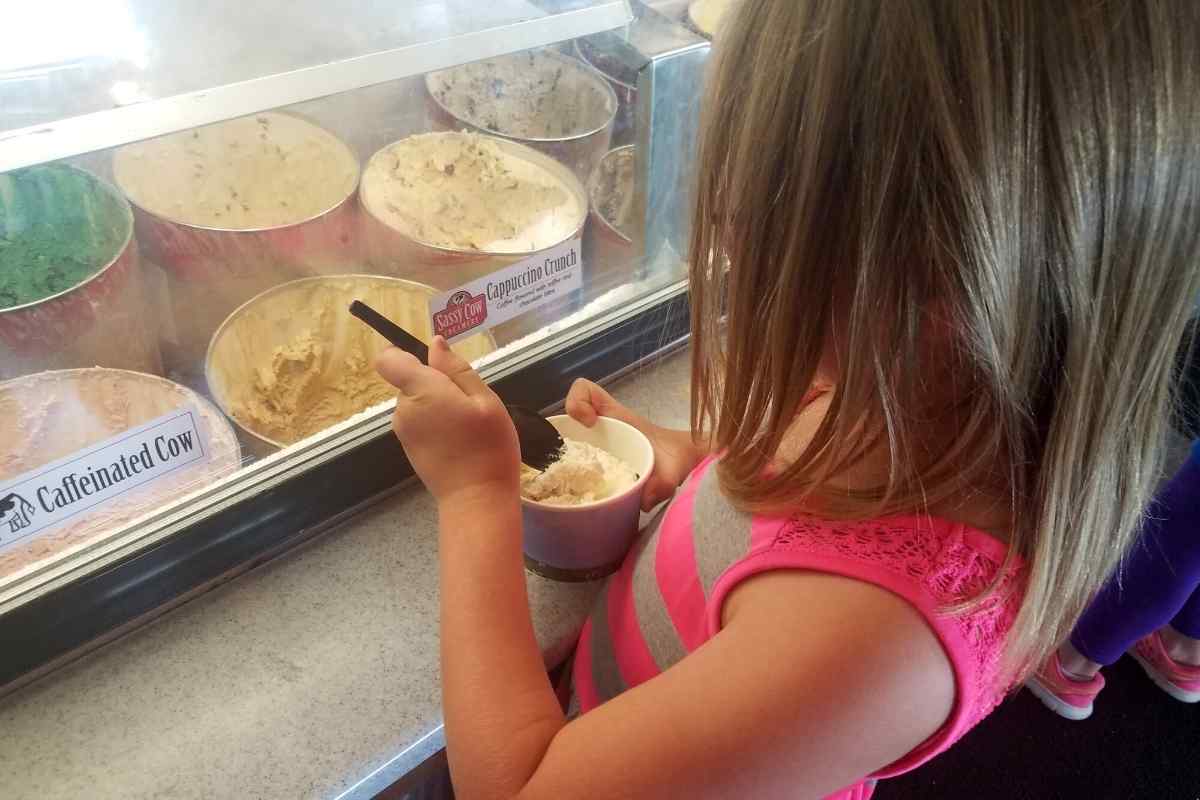 Outdoor Play Area & Barnyard Animals: The fun doesn't just end indoors! Stop outside to visit the irresistibly cute calf while you're here! The kids will love the pedal tractor track, playing in the corn bin, and there is even a fun little tractor playground swing set. This is a great stop to burn off some steam before hitting the road for the drive home!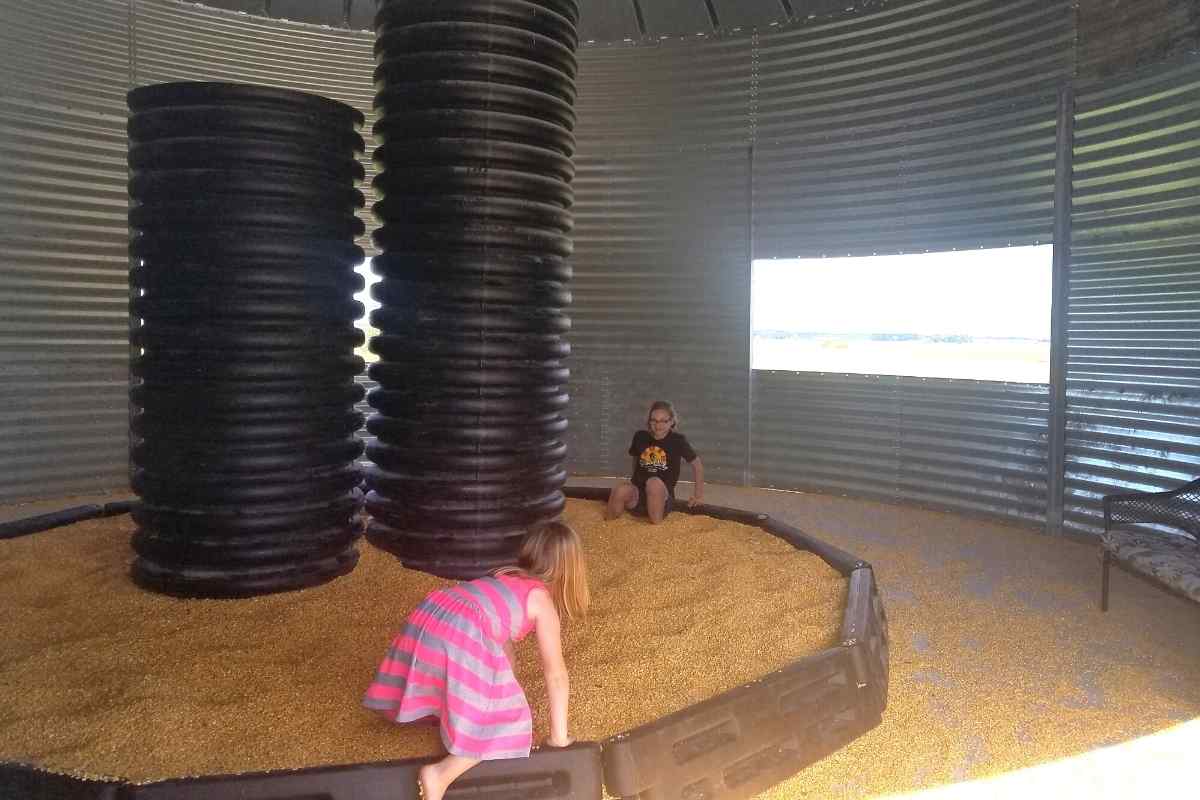 Summer Farm Tours: Beginning in June 2022, you and your family can learn all about the creamery operations here on a farm tour! Tours run from June through August on Thursday & Friday from 10 am – 4 pm and every other Saturday from 10 am – 1 pm. Tours need to be booked online and are limited to a size of 15 people. Each tour lasts about 30 minutes and includes a pint of milk.
Tour Cost: $5 for kids (ages 5-17)
$8 for adults
FREE for kids under 5
Sassy Cow Creamery Store
W4192 Bristol St, Columbus, WI
Hours: Monday through Friday 9 am – 7 pm
Saturday 8 am – 7 pm
Sunday 9 am – 7 pm