Madison is known for many of its iconic and wildly-fun downtown destinations, such as the Henry Vilas Zoo, the Memorial Union Terrace, the Capitol Square Farmers Market, and the Madison's Children's Museum, but did you know there are SO many more gems to explore in this beautiful Capital City?
If you are looking for a day's worth of must-do family adventures on Madison's east side that are a little more off the beaten path, then we've got the perfect round-up for you!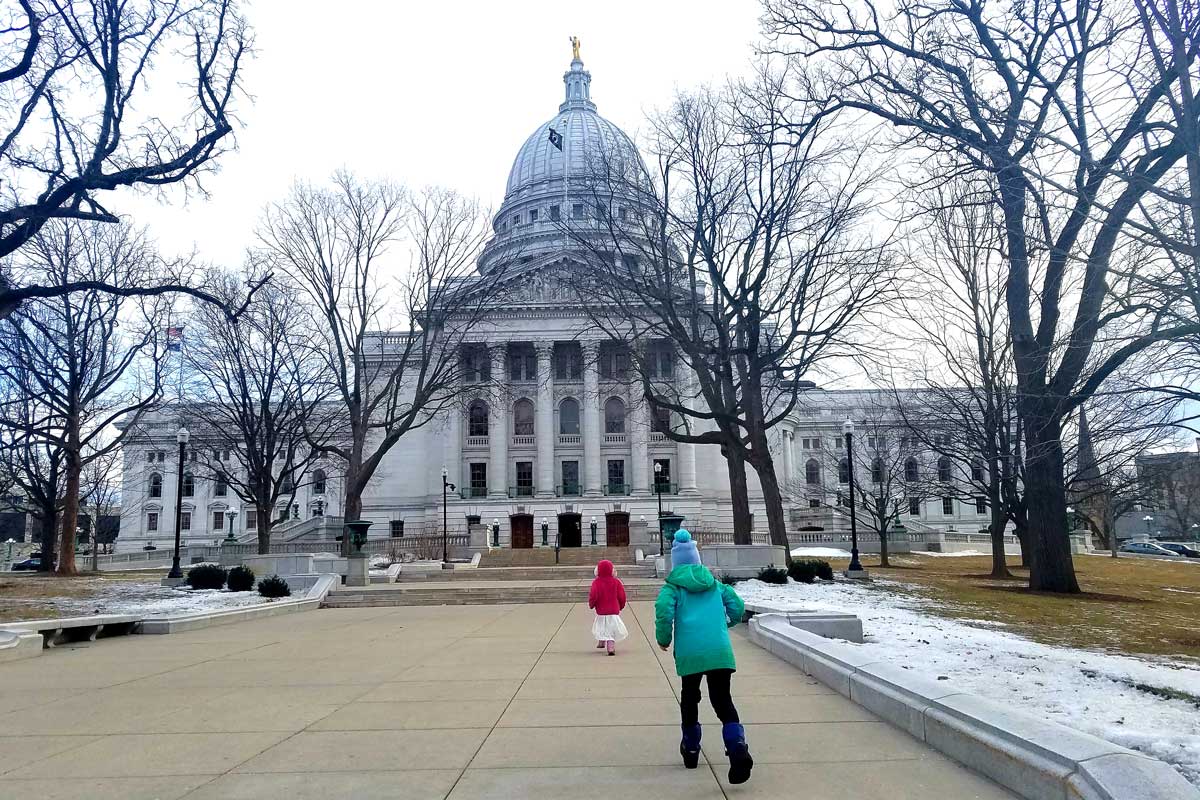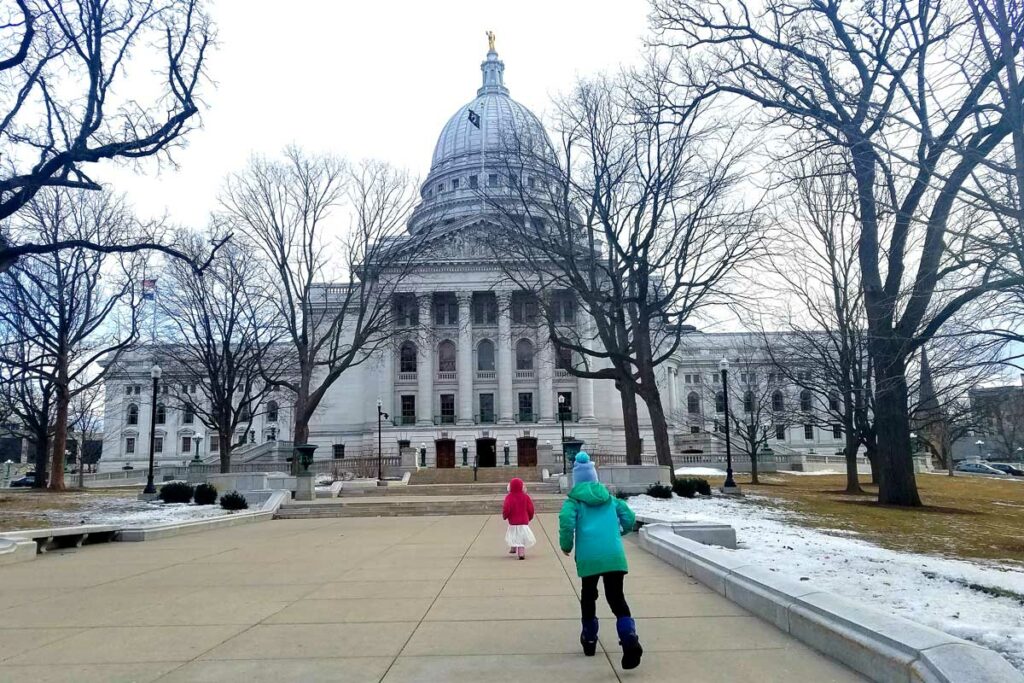 Olbrich Botanical Gardens & Park
Nestled just off the shores of Lake Monona on Madison's older, east side, is the Olbrich Botanical Gardens. Step into 16 acres of a natural wonder world here at Olbrich—this is a perfect outdoor garden to explore with little ones! The walkways are accessible and stroller friendly. If anyone in your party is unable to walk the grounds, catch a ride on the FREE tram that departs from the main building throughout the day.
There are so many interesting and beautiful nooks and crannies to enjoy here at Olbrich, but the ornate Thai Pavilion is easily the favorite. This 'castle' and surrounding exotic gardens, nestled just across the Starkweather Creek and accessible by bridge, is both stunningly beautiful and transports you to another part of the world! The pavilion, a gift from the Thai government to UW-Madison, was handcrafted in Thailand, deconstructed and shipped overseas to Madison, and reconstructed again by a team of Thai artists here at Olbrich Gardens. It is covered with a delicate gold leaf. You simply cannot miss this on your visit to Olbrich!
Looking for some downtime to relax? Pick one of the many scattered sets of Adirondack chairs sprinkled throughout shady spots in the gardens to rest your feet and soak in the tranquility of nature.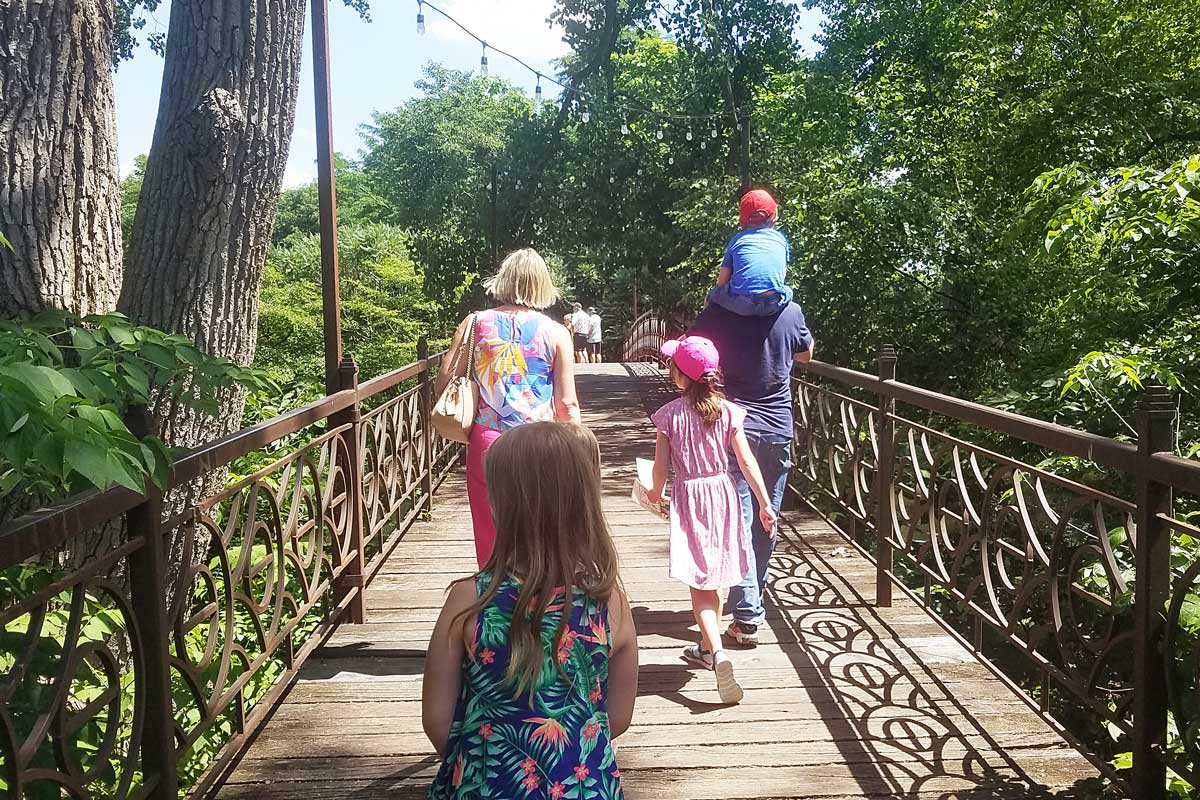 Olbrich in Winter
Olbrich Park is also a perfect destination for a family adventure in winter! Be sure to check out the Bolz Conservatory which houses a tropical floral environment year-round. An annual highlight here in the Conservatory is the Blooming Butterflies event in late July/early August! 19 different butterfly species are free flying in the Conservatory during this beloved annual tradition. You'll even have a chance to see a butterfly emerge from its chrysalis! Note- Strollers are not allowed in Bolz Conservatory during the Blooming Butterflies event.
Olbrich hosts a number of other wonderful events and even some child/family classes for you to participate in while you're visiting!
Olbrich Gardens Details
Admission: Outdoor gardens are FREE!
Hours: 10 am – 6 pm daily
Tram Tours

Free!
10 am – 4:30 pm
May – Memorial Day: Weekends Only
Memorial Day – Labor Day: 7 Days/Week

Labor Day – Mid-October: Weekends Only
Bolz Conservatory Details
Admission

Children under 5 years: FREE
Children 6 – 12: $3
General Admission: $6
Admission is free to all on Wednesday and Saturday mornings from 10 am – 12 pm.

Notes

Special rates may apply during events
Closed periodically throughout the year for maintenance and preparation for exhibits. Schedule here.
Winter Tips: While you're here inside Olbrich Park on Madison's near east side in the wintertime, you'll want to also take advantage of the ice skating rink (located just around the back/left of the gardens) and the amazing giant sledding hill across the street along the lake! At the rink, you can access restrooms and even borrow a pair of skates to enjoy the ice while you're here.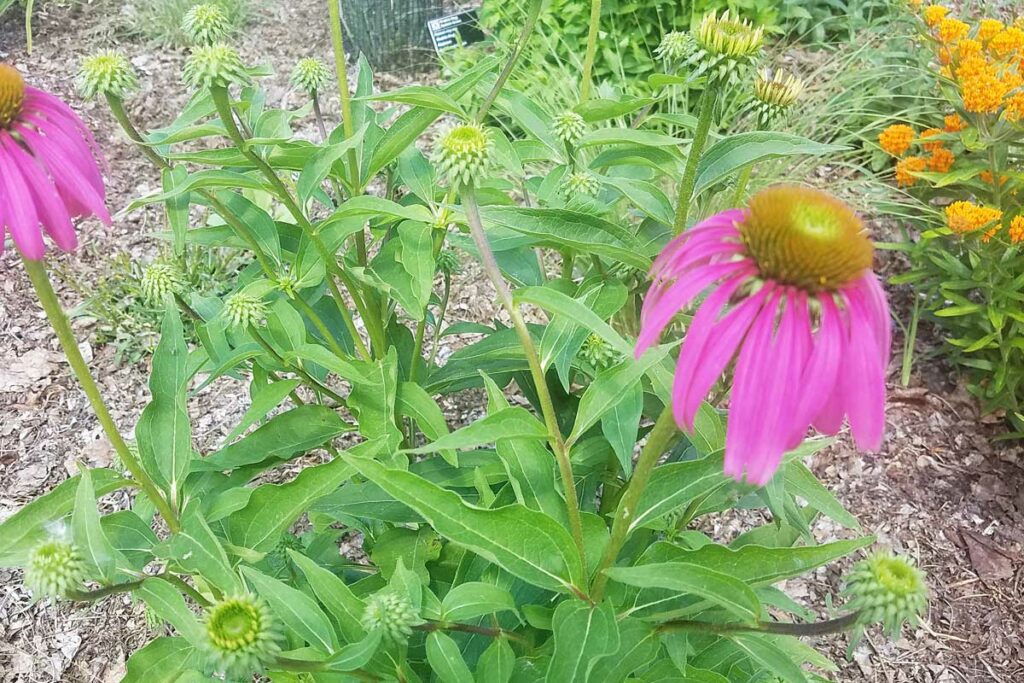 Michael's Frozen Custard
Located just down the road on Atwood Ave, make sure to stop in at Michael's Frozen Custard, a Madison tradition, for burgers and custard in a retro environment. We recommend their classic cake roll custard or one of their epic sundae flavors. They even stock a refrigerator of their top custard flavors, so you can take some to enjoy later!
Address: 3826 Atwood Ave, Madison
Hours: Vary – Verify before visiting!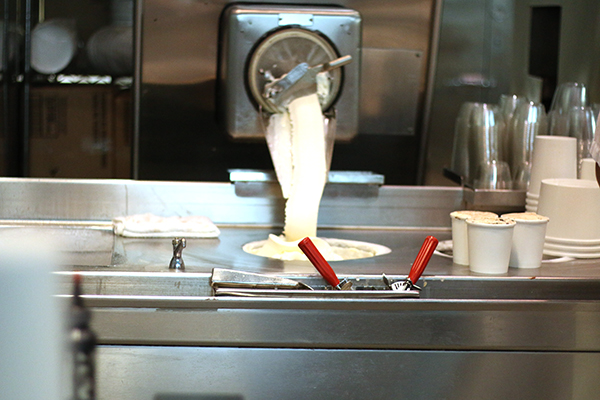 Bike Around Lake Monona
If you're looking to experience Madison like the locals do, then you must join in the east Madison tradition of riding your bicycle around Lake Monona! This 13-mile loop affords you and your family glorious views of Lake Monona and a handful of great stops along the way to stretch your legs and take a rest break.
You can hop on the route at Olbrich Park and head toward Monona to start your loop (it's always easier taking the giant Olbrich Park hill downhill for the last leg of your trip!)
This lovely little Lake Monona Loop map will give you all the details to stay on track and find the many gems along your route!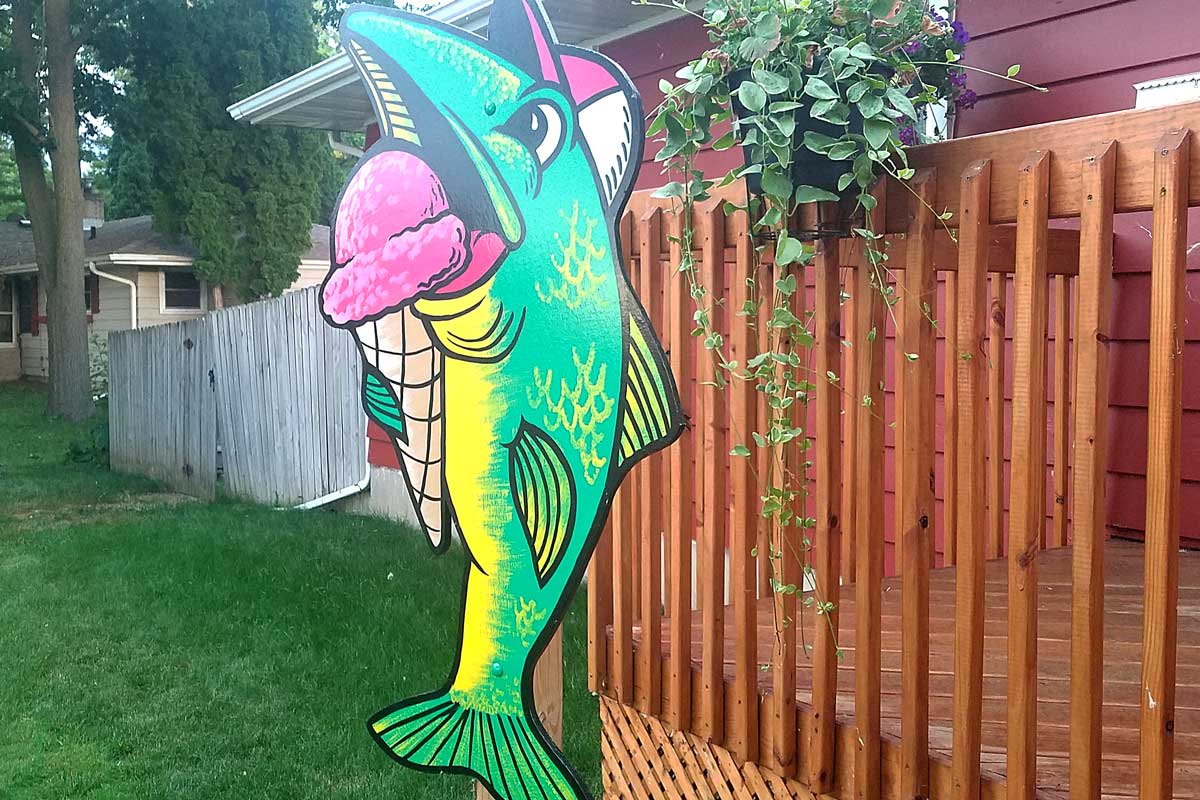 Monona Bait & Ice Cream and Schluter Beach
Speaking of gems, a loop around Lake Monona would simply not be what it is without a stop at the Monona Bait & Ice Cream Shop and Schluter Beach! Stop in for all of your bait needs, candy, Babcock Hall ice cream, or even an old-fashioned root beer float at the soda fountain counter.
After you load up on treats and bait, cross the street to Schluter beach and park! Here you'll find a great play structure (including a fun parent/child swing!), bathrooms/changing rooms, a beach (watch for sign posted about blue-green algae & swimming conditions), sand & toys, and a fishing pier.
This is a great place to put in kayaks for a paddle around Lake Monona. This is also an especially magical spot to visit at sunset! You'll get a great view of Lake Monona and our Wisconsin State Capitol building nestled amidst the downtown Madison skyline.
Addresses
Monona Bait & Ice Cream Shop: 4516 Winnequah Road, Monona
Schulter Beach and Park: 4517 Winnequah Road, Monona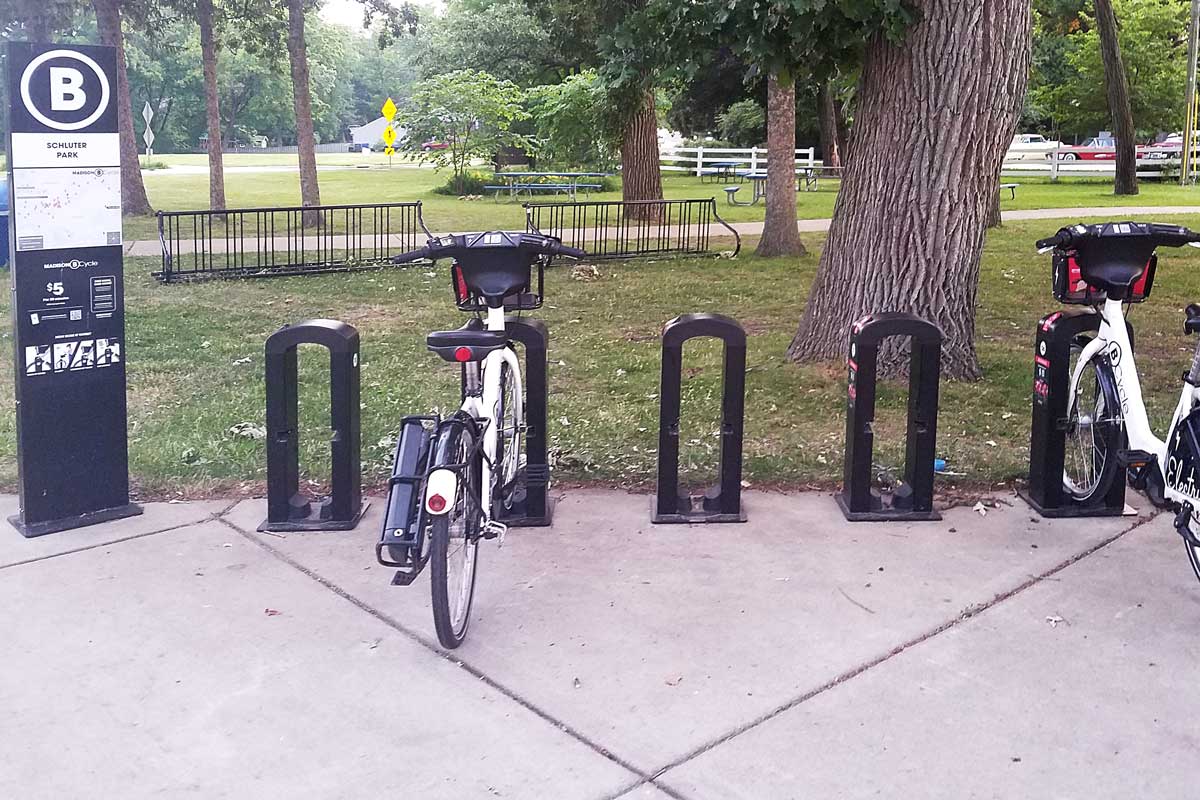 Essential Downtown Stops
While you make your way around Lake Monona via bicycle, you'll definitely want to stop at the Monona Terrace, chain up your bike, and walk the 2 blocks down to the Capitol Square! The heart of Madison, the Capitol Square is home to a number of fun events such as the Saturday morning Dane County Farmers' Market, the Taste of Madison over Labor Day weekend, Art Fair on the Square, and even Madison Chamber Orchestra's famous Concerts on the Square.
It's worth the side stop to experience some of the many amazing festivals and events that make downtown Madison an ideal family destination for so many.
Best of Monona
Speaking of Madison's east side and off the beaten path, we highly recommend a visit to Monona. This beautiful little city is completely surrounded by Madison and Lake Monona. It offers some great, family-friendly gems that are not on everyone's itinerary.
Winnequah Park & Dream Park Playground
Just across the street from the Monona Public Library in the heart of Monona, you'll find Winnequah Park and the Dream Park Playground! This wooden playground is fully contained (no escapees!) and sits just next to a park pavilion and restrooms. The lagoons here in Monona are also a fun spot to put in a fishing line and catch some panfish.
Address: Healy Lane, Monona
Monona Community Pool
Right across the street from the Monona Public Library and Winnequah Park is the Monona Community Pool. This is a family favorite! They have a wonderful gated toddler kiddie pool with a mushroom splasher, and their bigger pool has areas of varying depth, including a diving well with two boards and a super fun water slide. The pool has concessions and plenty of sunning chairs to enjoy, too.
Pool Details
Address: 1013 Nichols Road, Monona
Hours:

Open Swim:

Monday – Thursday: 12:30 – 5:30 pm
Friday – Sunday: 12:30 – 7:00 pm

Night Swim:

Monday – Thursday 7:00 – 9:00 pm

Admission:

Children 0-1: FREE
Children 2 – 17: $4
Adults: $6
Night Swim: $2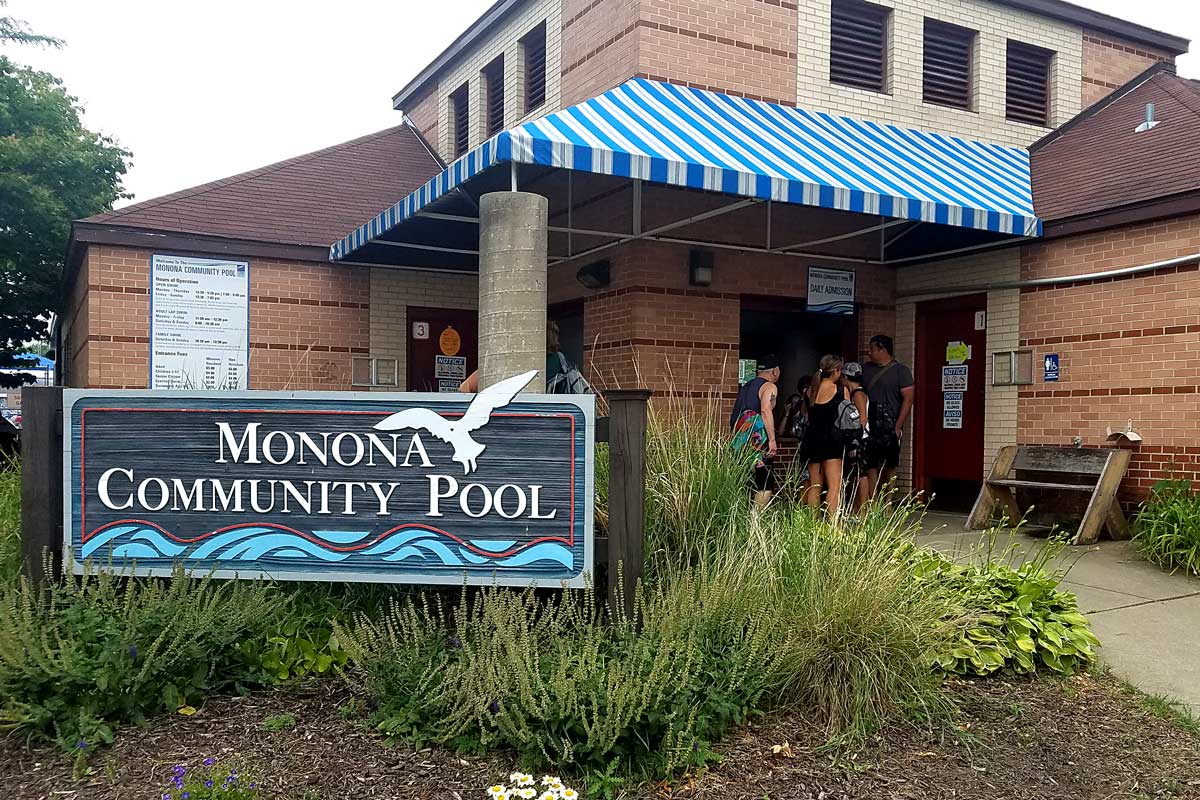 Monona Farmers Market & Ahuska Park
If you're visiting east Madison on a Sunday morning, then be sure to stop down at the Monona Farmers Market held Monona's Ahuska Park. Much smaller and less crowded than the downtown Madison Dane County Farmers Market, the Monona Farmers Market is still packed with plenty of local goodies and produce provided by 30 vendors from throughout Dane County for you and your family to enjoy.
While you're here, you can also enjoy all that Ahuska Park has to offer! There is a park shelter with restrooms, a playground, tennis courts, football/baseball fields, and it is within easy access to the Beltline.
Farmers Market & Ahuska Park Details
Location: 400 E Broadway, Monona
Dates: Sundays, May – October
Hours: 8:30 am – 12:30 pm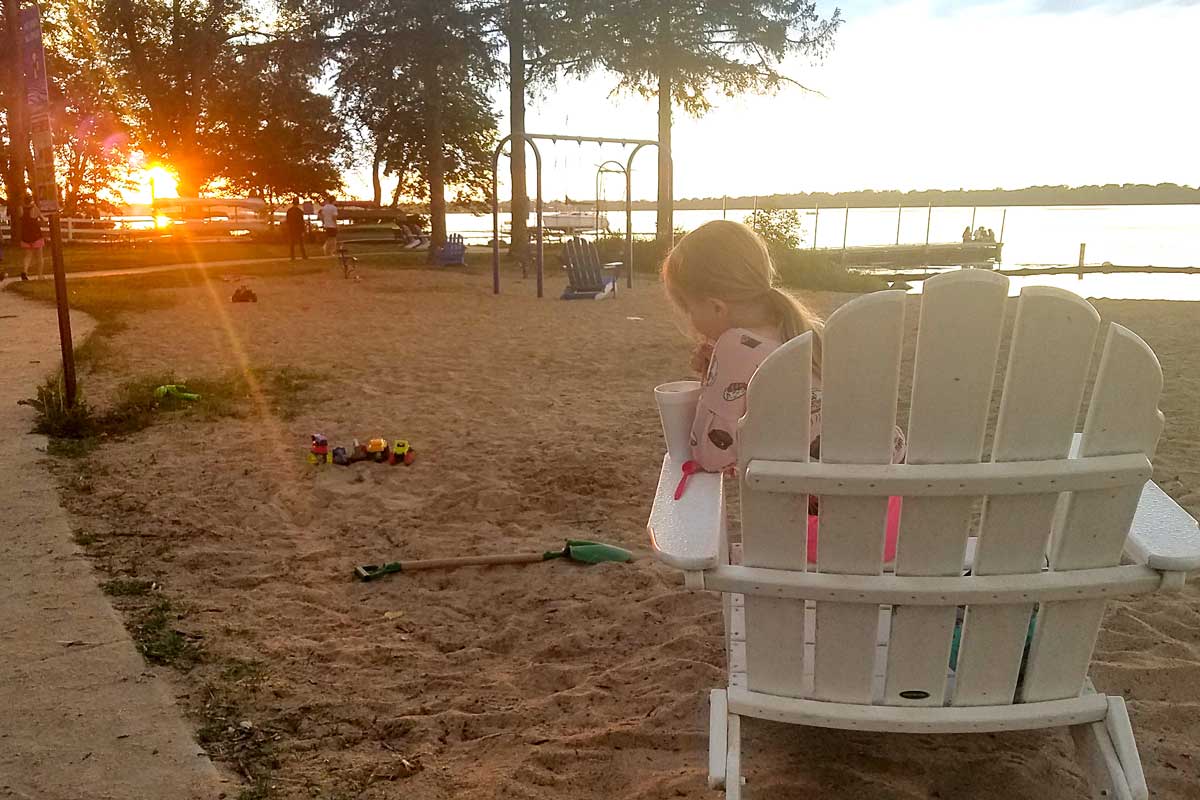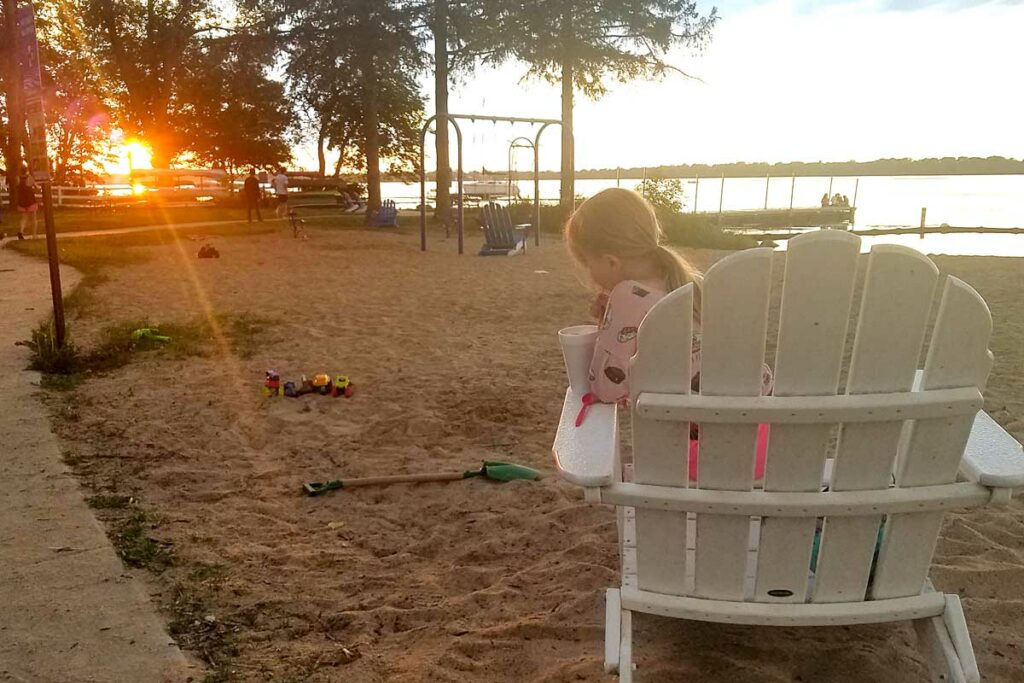 Looking to make a weekend of your trip to the Madison area? Check out one of these other epic adventures to add to your itinerary!