I remember feeding the ducks old bread loaf ends as a kid. Nowadays it's frowned upon. Many local parks have had issues with geese and have strict regulations not to feed the geese. So, where can you feed the ducks? Bay Beach Wildlife Sanctuary in Green Bay is the perfect place to feed our bird friends.
Bay Beach Wildlife Sanctuary is an urban wildlife refuge on 600 acres in Green Bay. FREE and open year-round from 8 am – 4:30 pm, enjoy live animal exhibits (including wolves, deer, owls, birds, and more), educational displays, hiking/skiing trails, and wildlife viewing. It is the 2nd largest wildlife rehabilitation program in Wisconsin and cares for 4,500+ orphaned and injured animals each year. All of the animals at the Wildlife Sanctuary are injured in some way and cannot be released back into the wild.
To feed the geese and ducks, follow the signs to the Observation Building.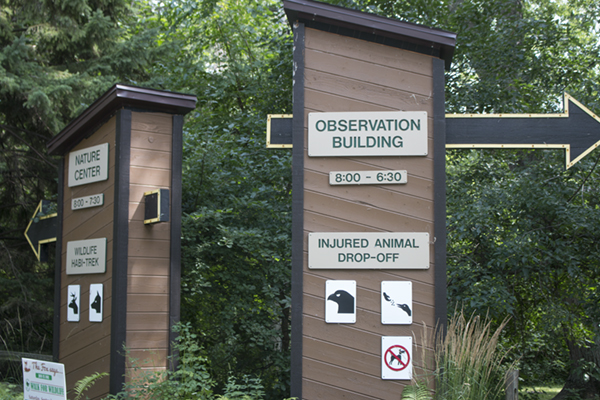 You will see a sign for feeding geese as well.
Corn is sold inside the Observation Building for $1 (cash only and change is only available from 10-3). You will walk through the building to get to the observation deck to feed the geese and ducks.
You'll will be greeted by many new friends when you enter. We went through 1 bag for each child pretty quickly. The kids were a little startled at first being so outnumbered but they quickly overcame it. It was fun to hear them giggle as the geese rubbed up against them.
Make sure to walk around inside as well. Our girls enjoyed the bats in the dark lookout. There were also snakes, turtles and birds inside. We also got to pet a duck that a volunteer was holding. The sanctuary also holds many programs, visit their calendar for more information.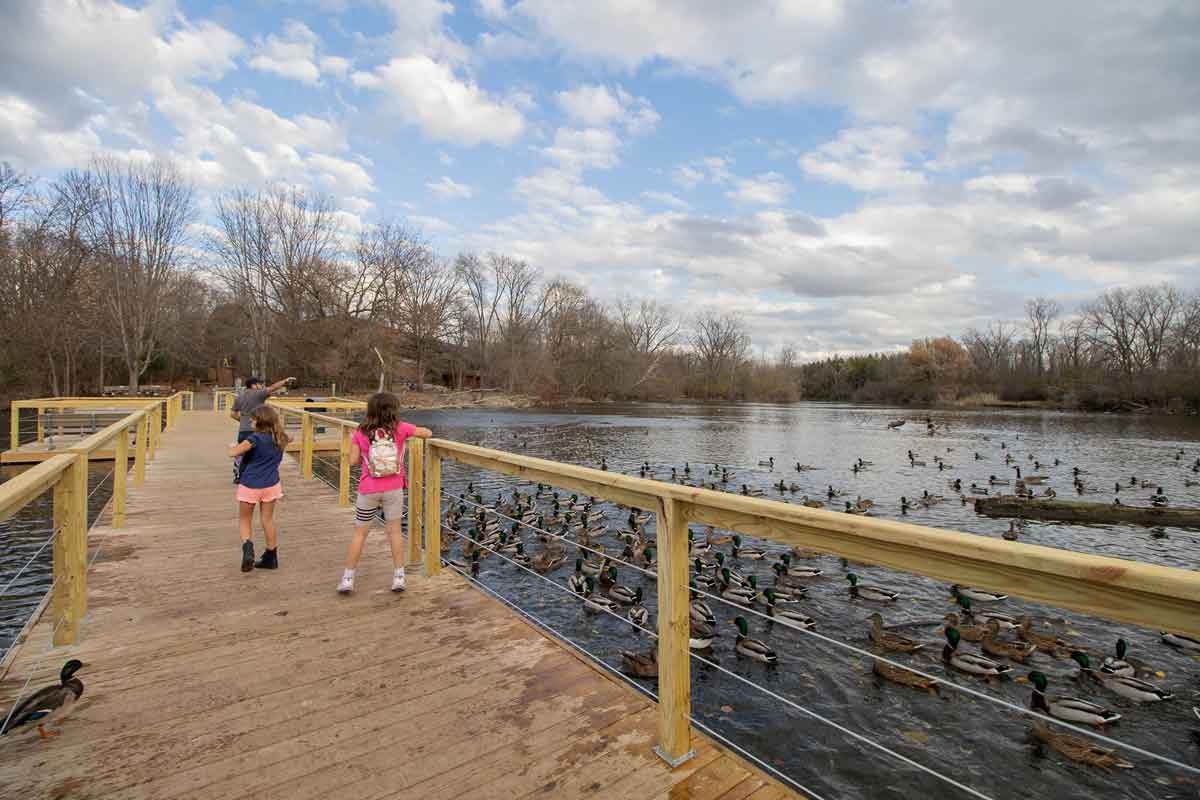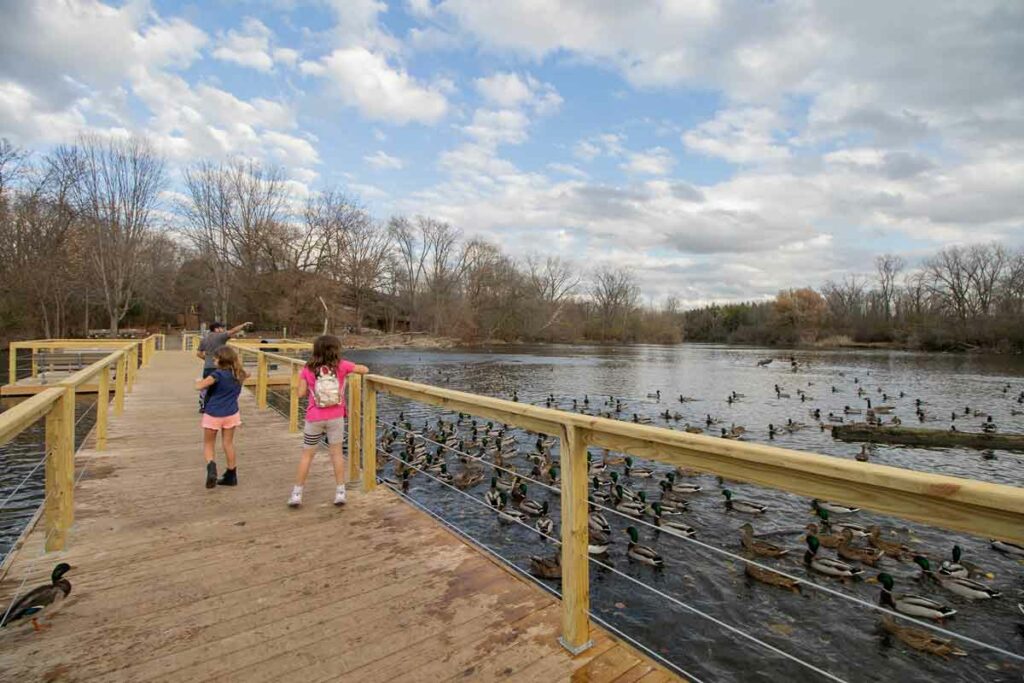 Bay Beach Wildlife Sanctuary
Have a duck lover at home? Check out these Favorite Duck and Duckling Books for Kids!