Erb Park, is fun for the whole family and opens for the season Friday, June 8, 2018!
Erb Park & Pool, Appleton Park & Recreation
1800 N Morrison St, Appleton, Wisconsin
Erb Park Information
Playground
Toddler play structure and swings
Adult and baby swing
Play structure for bigger kids features:
ropes for climbing, balancing features, and slack lines
Spinning and bouncing stand alones
Music feature
Soft, rubberized play surface
Umbrella shaded benches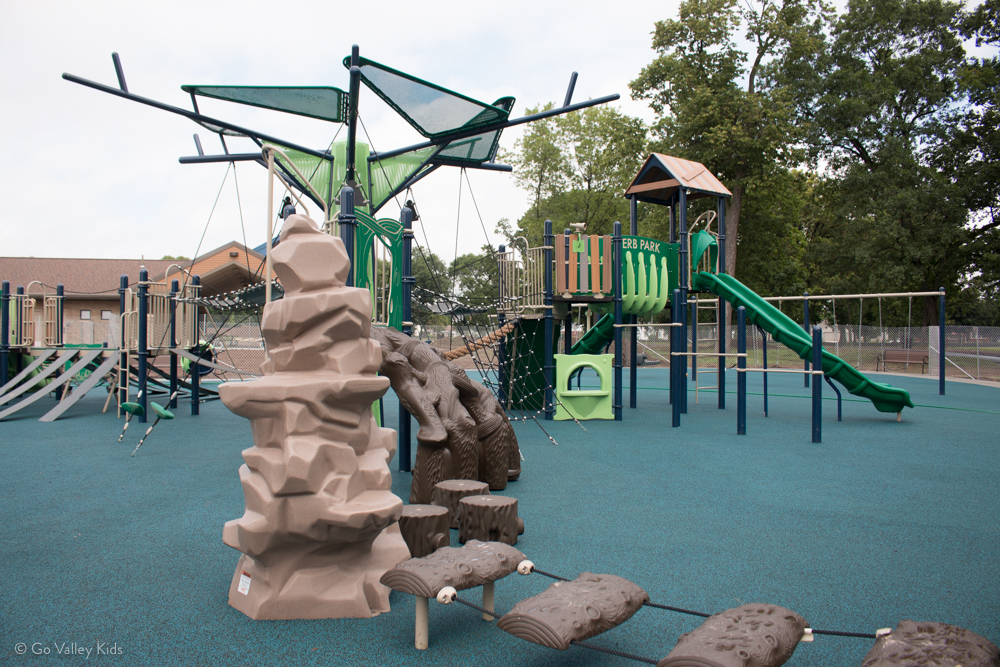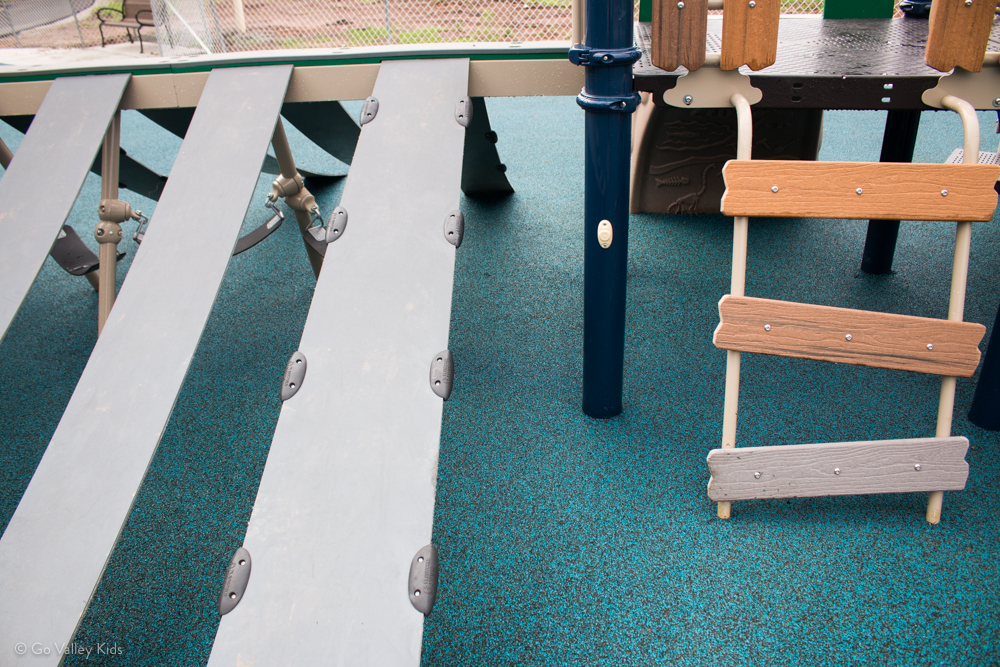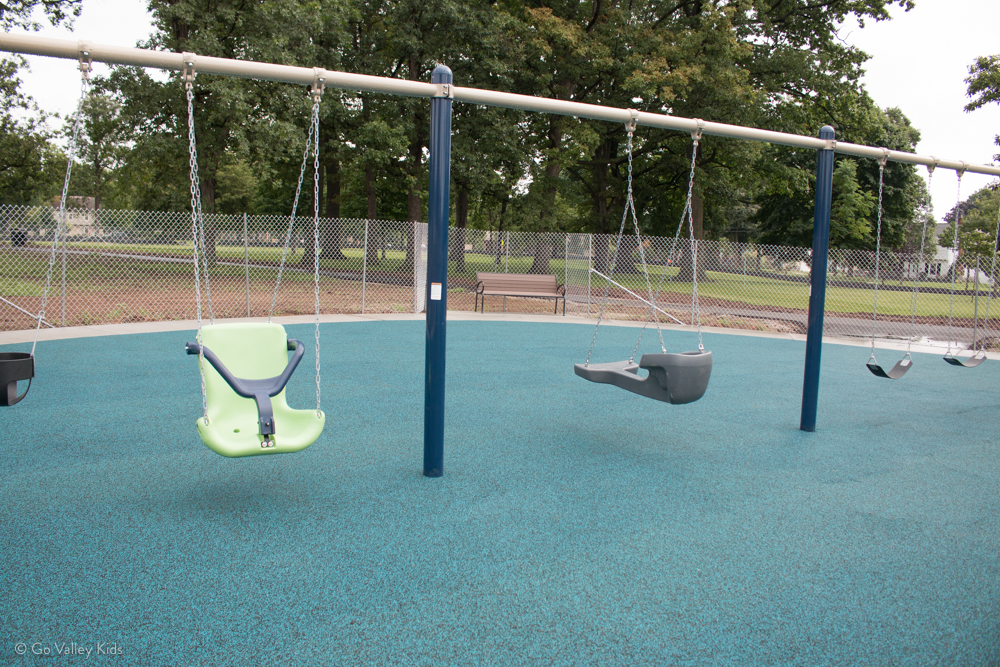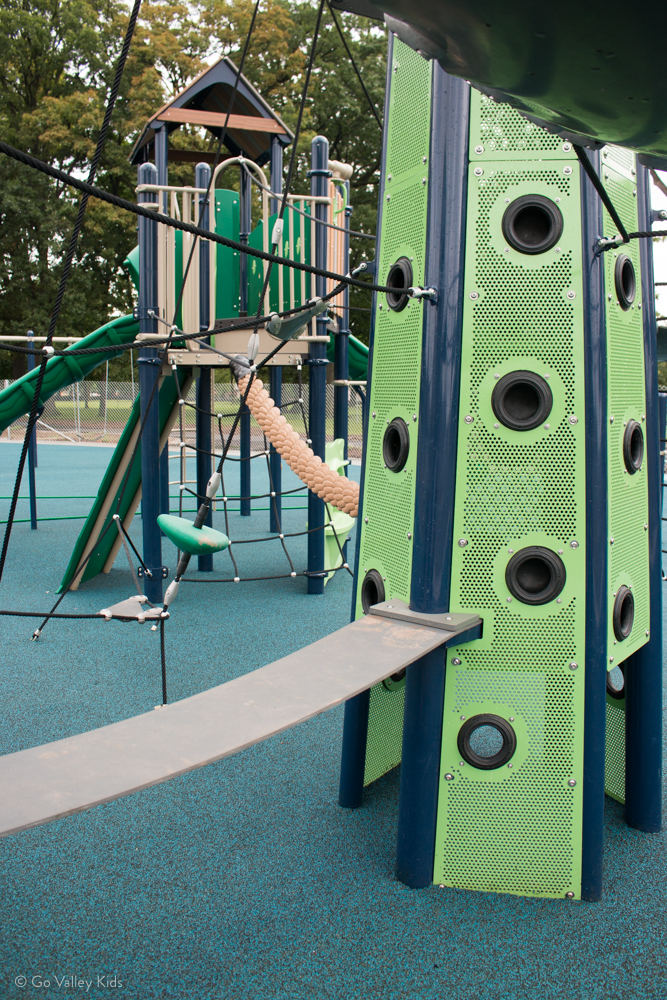 Pavilion
Men's, Women's, and family/inclusive restrooms
Picnic tables under shaded area
Water fountains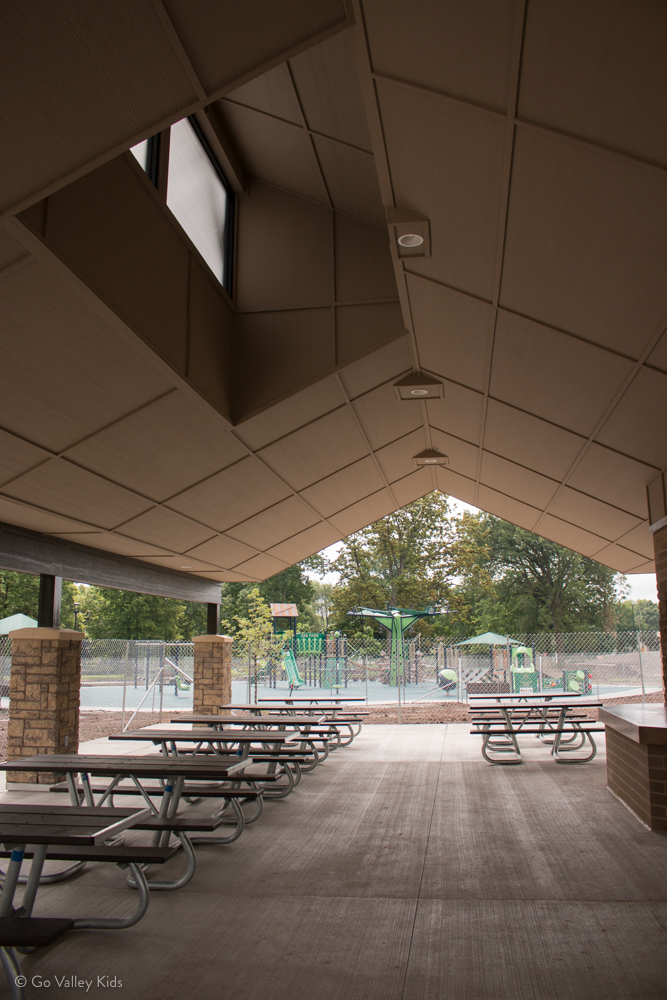 Other Features
Basketball Court
Walking/biking trail
Corn hole court area (bring your own bean bags)
Ping pong table (bring your own paddles and balls)
Outlet/charging station
Tennis courts
Sledding hill and ice rink in the winter

Save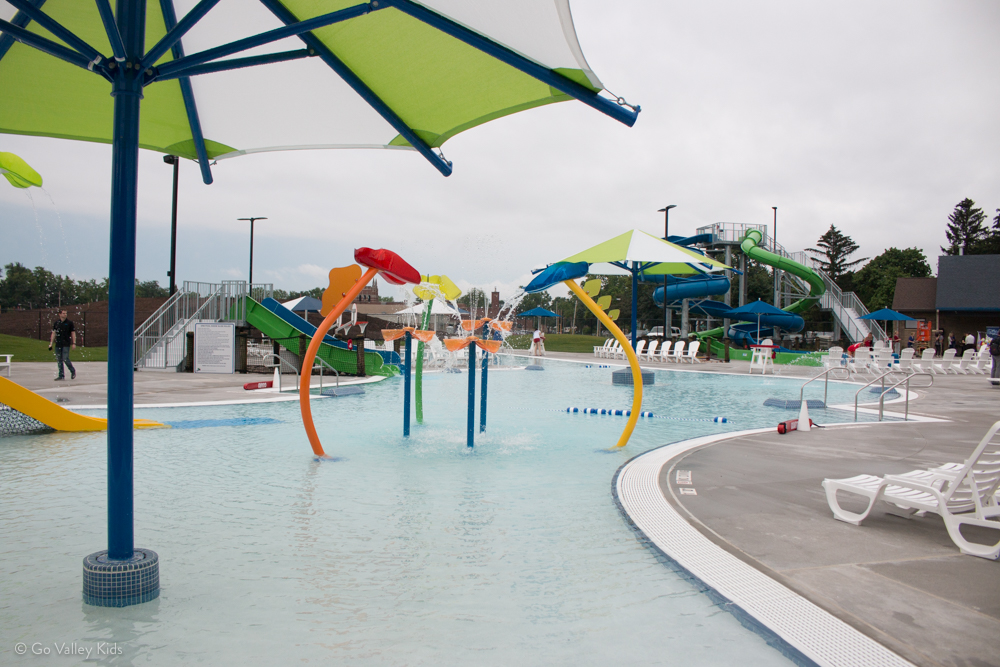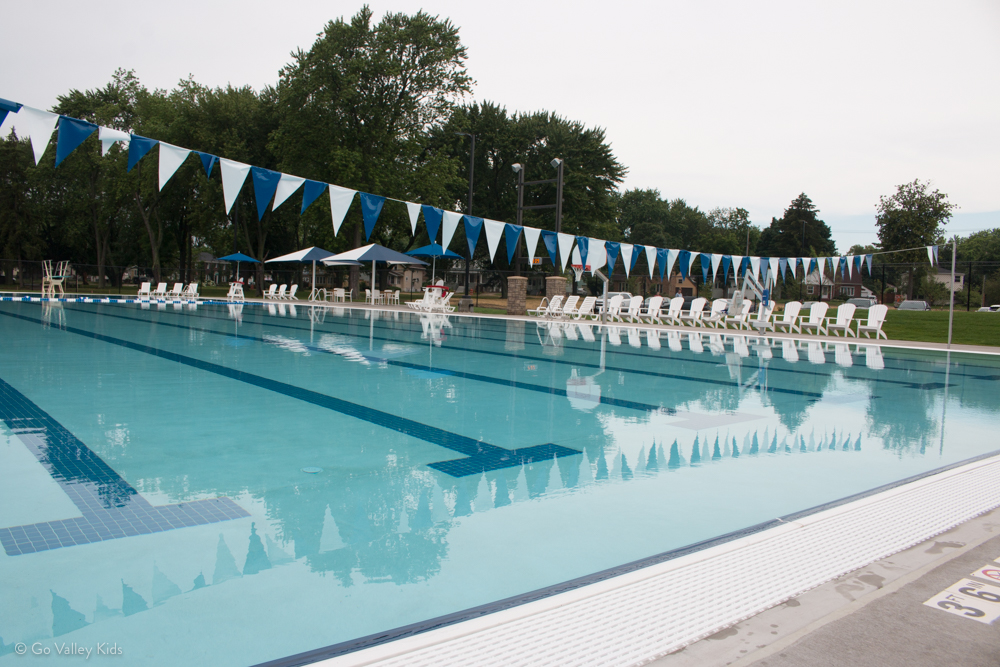 Erb Pool Information
Open Swim Hours
Admission
Ages 3 and under: FREE
Ages 4-17 years: $3.00
Adult (ages 18-61): $4.00
Senior Citizens (age 62 & up): $3.00
Swim punch cards can also be purchased and include 12 admissions for the price of 10.

Youth Punchcard (ages 4-17) $25.00
Adult Punchcard (ages 18-61) $35.00
Senior Punchcard (ages 62+) $25.00
If you need to leave the pool and have paid for the day, you can get a hand stamp to return later in the same day.
Changing Rooms & Lockers
There are large men's and women's bathroom, showers, locker, and changing areas. You'll find locker banks (bring your own lock or rent one for .50 for the day). There are open showers, and smaller changing and shower stalls.
Additionally, you will find two large family/inclusive restrooms to the right in the front of the lobby area. They have bathroom facilities, a shower, and a changing area.
There are locker banks outside of the women's and men's bathrooms and changing areas. Again, you'll need to bring or rent a lock for the day. There are also open cubbies for use in this area.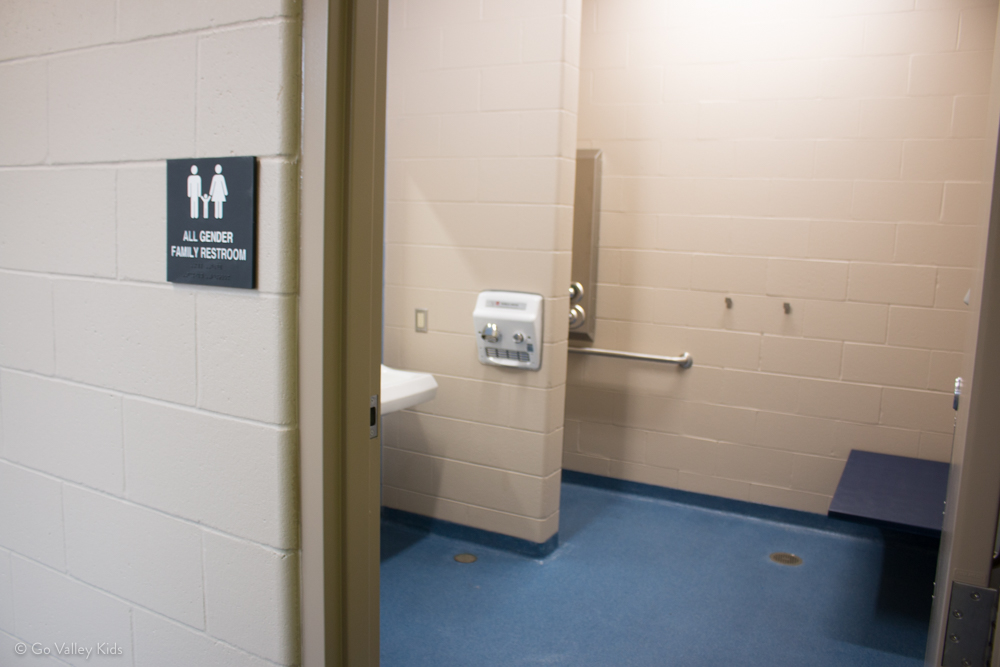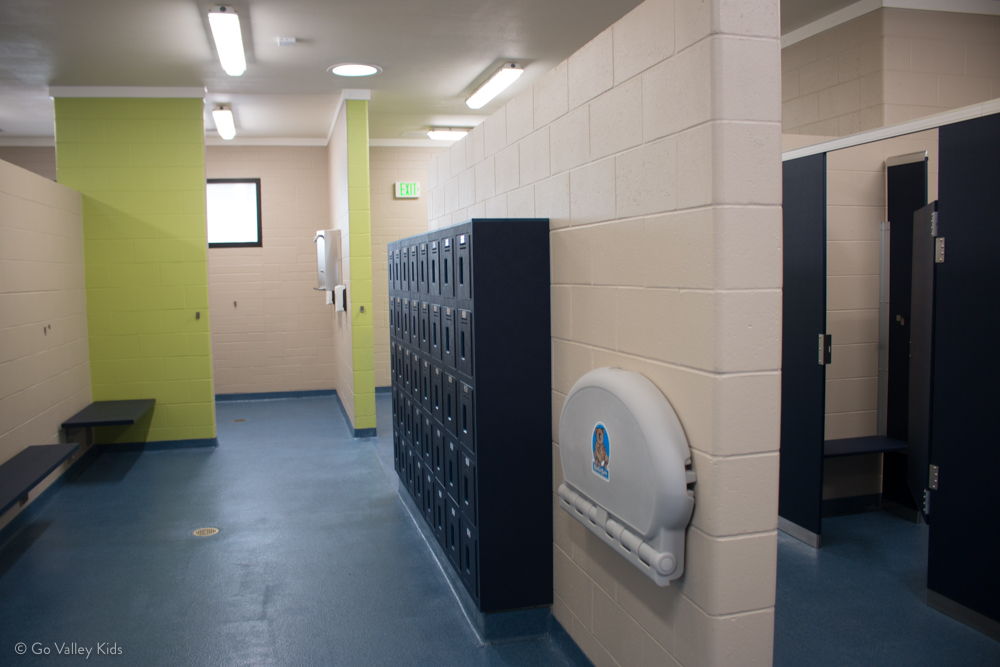 Slides
The slides are amazing! There are two large slides for single riders 48 inches or taller and up to 300 pounds. There is a large stairway to the slides and they end in runouts that have a half foot of water in the landing zone.
There are two smaller slides in the leisure pool. They are for single riders 48 inches and under weighing less than 100 pounds. They end in the 2 foot area of the pool.
There is a toddler sized slide and play structure near the zero entry for the littlest swimmers.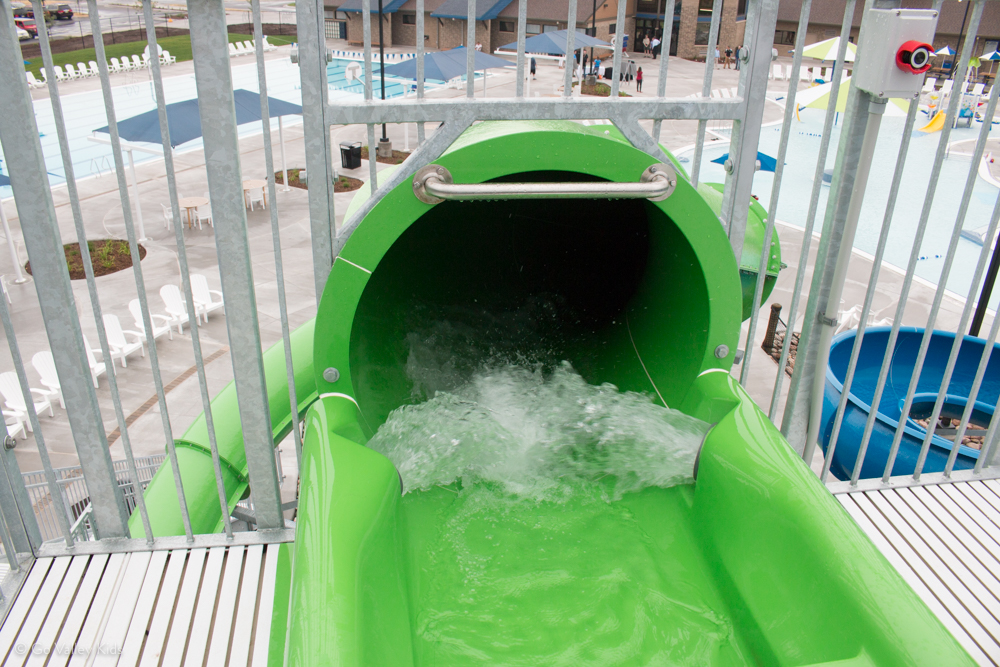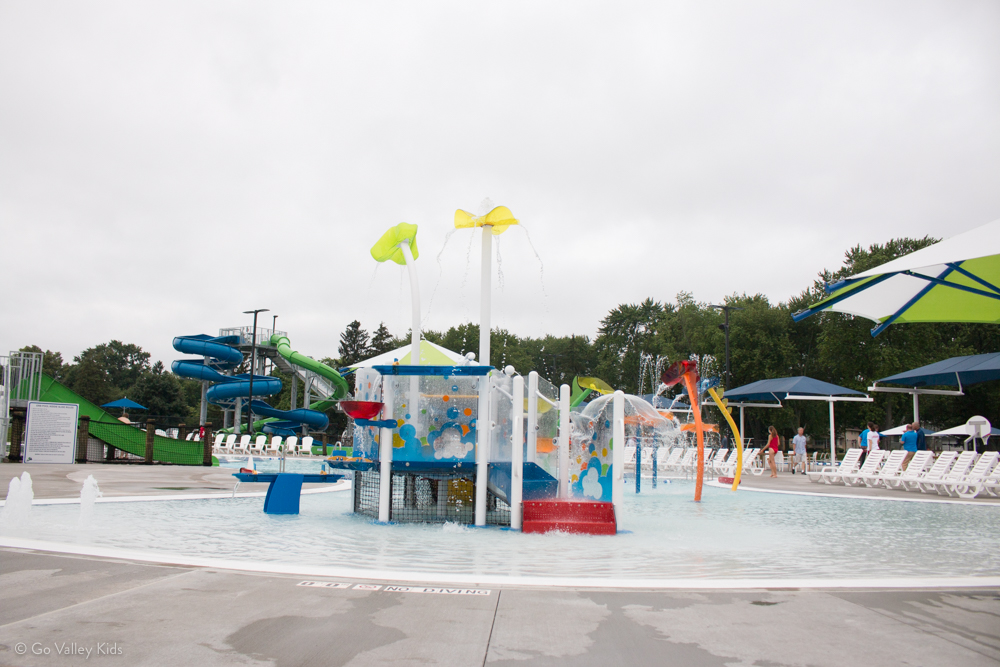 Leisure Pool
This pool has a zero entry and goes to three and a half feet deep. There are loads of amenities in this pool:
toddler play area
super fun water feature with cascading water
medium slides
two giant shade umbrellas
two basketball hoops
a lift for swimmers with special needs to enter the pool
adirondack and lounge chairs all around
shaded patio tables with chairs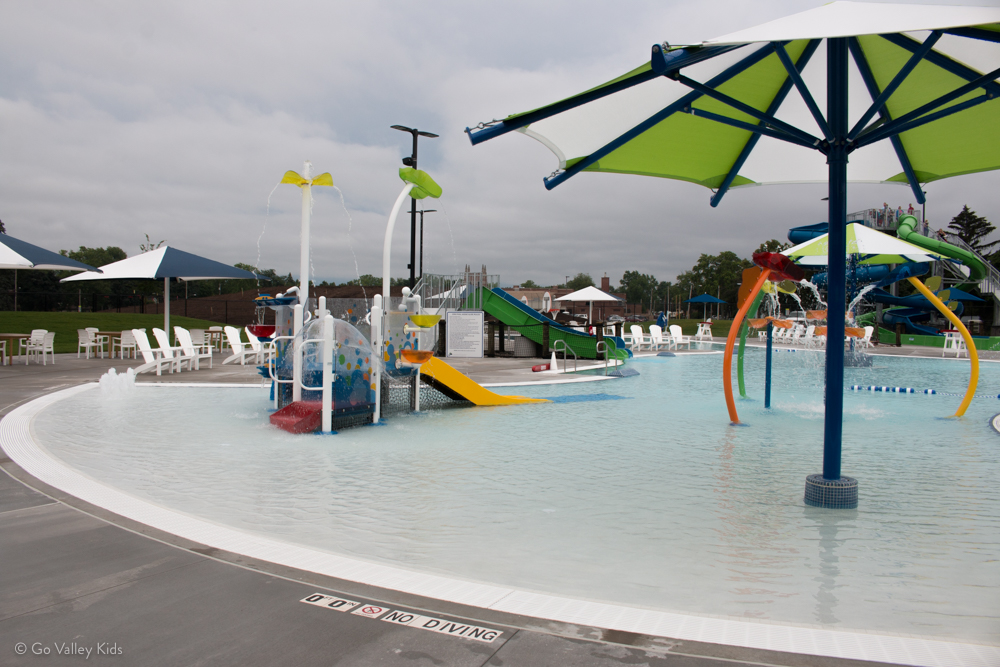 50 Meter Pool
The big pool is gorgeous and has loads of space for bigger kids and adults to swim.
There are also:
diving boards
basketball hoops
two lifts for swimmers with special needs to enter the pool
adirondak and lounge chairs all around
shaded patio tables with chairs
inflatables allowed in this pool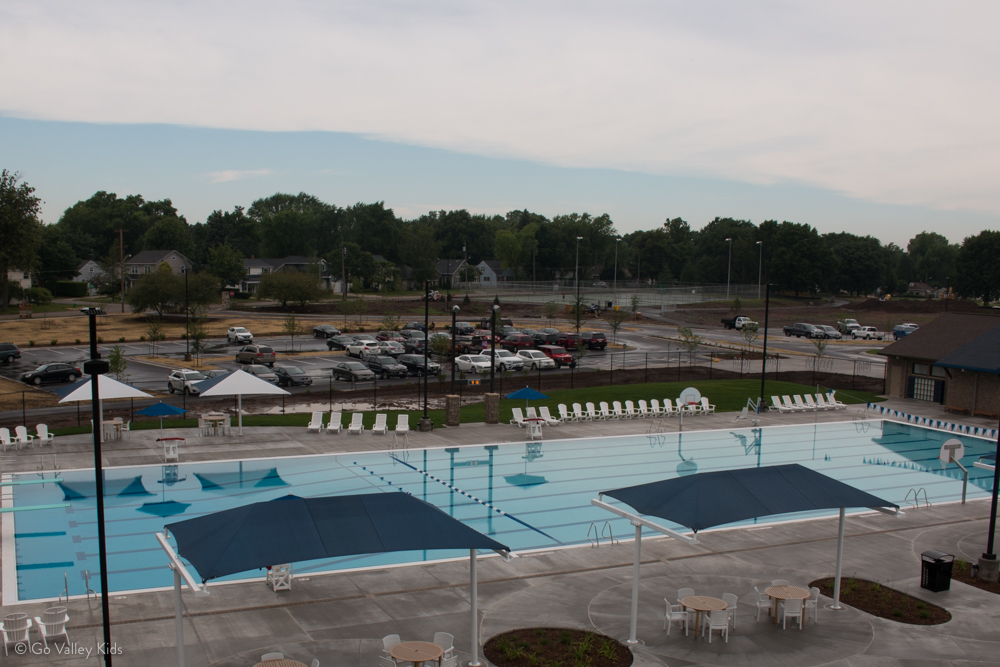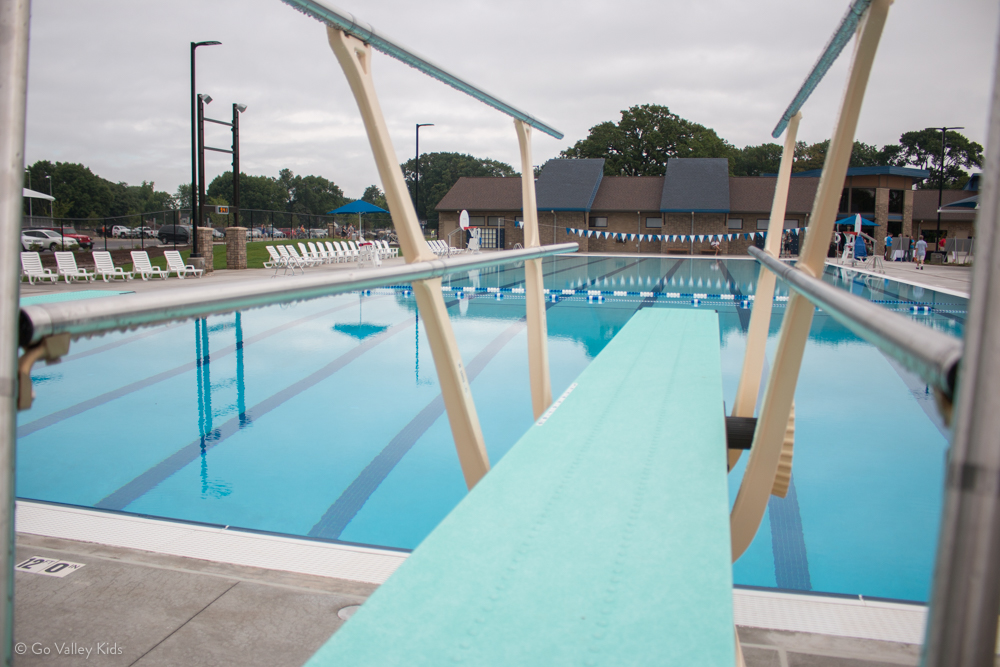 Food & Concessions
There are picnic tables in the park and outside of the pool area to enjoy a packed picnic lunch. Right now with the construction happening or recently wrapping, there are not many places with grass areas to picnic. There are tables in the pavilion at the park that are well shaded for a break from the sun.
There are a variety of snack and meal options reasonably priced at the concession stand which is accessible from the park and pool areas. All food needs to be kept inside of the concession area and there are several picnic tables within the area to eat while staying within the pool deck.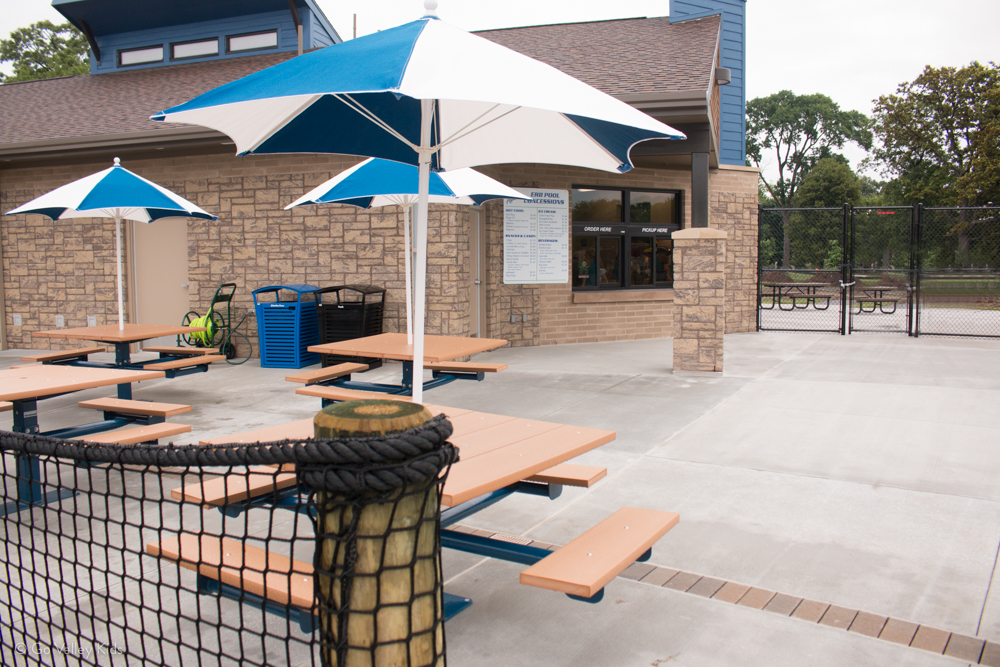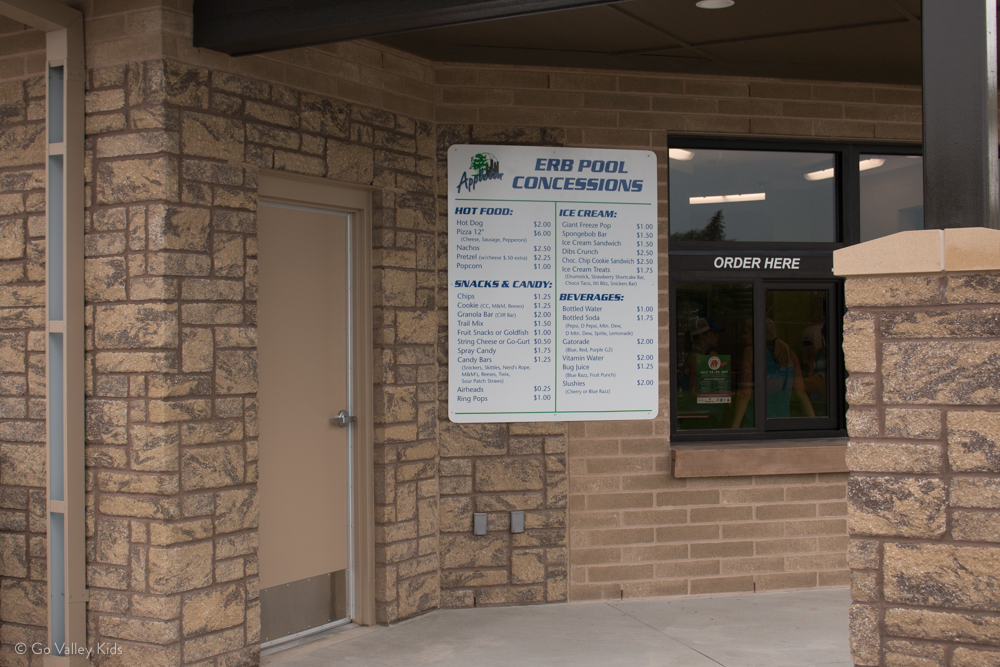 Other Good to Know Information
No food or drink (other than water) can be carried in.
No food or drink is allowed outside the concession area.
There is a water fountain in the lobby that has a bottle filling function.
There are life vests available for use in two sizes: 30-50lbs and 50-90lbs
Personal Coast Guard approved life vests are allowed. (Your Puddle Jumper or other life vest will say on the inside information that it is Coast Guard approved.)
Pool noodles are allowed in both pools.
Pool toys are allowed with supervision by a parent or other adult.
Inflatables are allowed in the big pool.
No "water wing" type swim assistants are allowed in the pools.
Kids four and under need to be within arms reach of an adult.
Kids seven and under need supervision by someone 16 or older in the pool areas.
Swim diapers needed for those not yet using the potty reliably. You can purchase them at the desk. No diaper changes in the pool area.
No snorkels or fins allowed.