Sometimes, we're looking for fun things to do nearby on weekdays to break up the routine and struggle to find family activities that will be fun for everyone. Funset Boulevard in Appleton has just the things to do for kids in every age group: Unlimited Wristband Weekdays!
Monday through Friday, Funset has deals on Unlimited Wristbands and more!
Basic Unlimited Wristbands include:
Unlimited Bumper Cars
Unlimited Carrousel Rides
Unlimited Train Rides
Unlimited Access to the Giant Kids Playground
Deluxe Unlimited Wristbands include:
All of the Basic Unlimited Wristband Access
Unlimited Laserforce Laser Tag
Feature Details
Kids Playground
A giant playground to climb, slide, crawl, and hang. It is similar to what you might find in other play areas, but is super sized! The fun goes up several stories and has super fun twisty slides for getting down. Kids need socks and the maximum height for playing is 48 inches.
Toddler Zone
Ball pit, climbing features, mirrors, and toys for the four and under set. Socks and parents are required for play in this area.
Laserforce Laser Tag
Sessions last 20 minutes and you need to sign up in advance for a session. You might want to check availability and sign up for when you'd like to play as soon as you get there, especially if it is a busy night. Rules are gone over before the game starts and you get suited up with a vest and laser blaster. At the end of the game, you can see how you and your team did on the big scoreboard. Kids need to be 48 inches tall to play.
Bumper Cars
The bumper cars are full size, inner tube type cars. Kids need to be 40 inches tall to ride. There are no double seaters and the maximum weight to ride is 275 pounds.
Carrousel
Huge indoor carrousel has animals of all kinds to choose from. Most go up and down, all of them have safety belts. Parents can ride standing alongside smaller kids or there are options for lower and still seating.
Train
The indoor train drives along tracks that run in a loop around the giant playground. Parents are able to ride with smaller kiddos. The cars are just the right size for siblings to ride together for sweet photo ops.
There is a restaurant with pizza and grill type fare in a movie theme setting. They also have hand dipped Blue Bunny ice cream!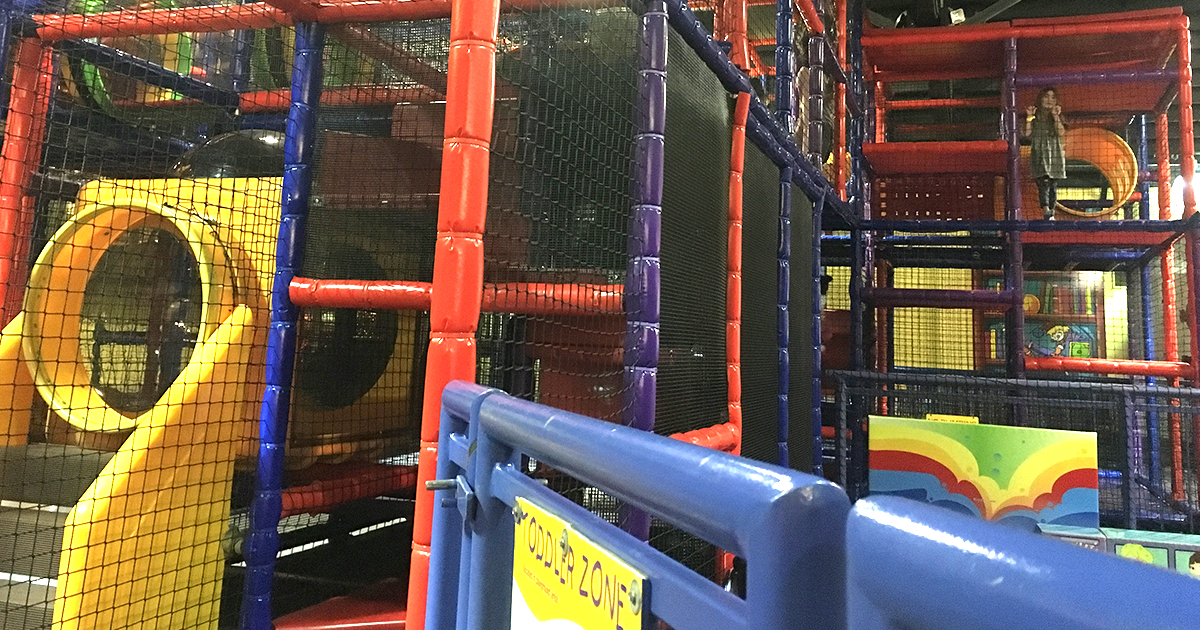 Funset Boulevard
3916 W College Ave,
Appleton, Wisconsin
funset.com