Enjoy Northeast Wisconsin with family and friends this summer! Find 250+ more things to do with our Ultimate Summer Bucket List!
---
There is no better way to explore than with a scenic ride on the Downtown Appleton Trolley! The trolley makes a complete loop of downtown and the riverfront every 30 minutes with scheduled stops along the route.
Hop on board for a free ride provided by a friendly driver to your favorite restaurant or simply sit back to enjoy the beautiful riverfront and bustling downtown area. At 15 and 45 minutes past the hour, the trolley departs the Transit Center, located next to the Appleton Public Library.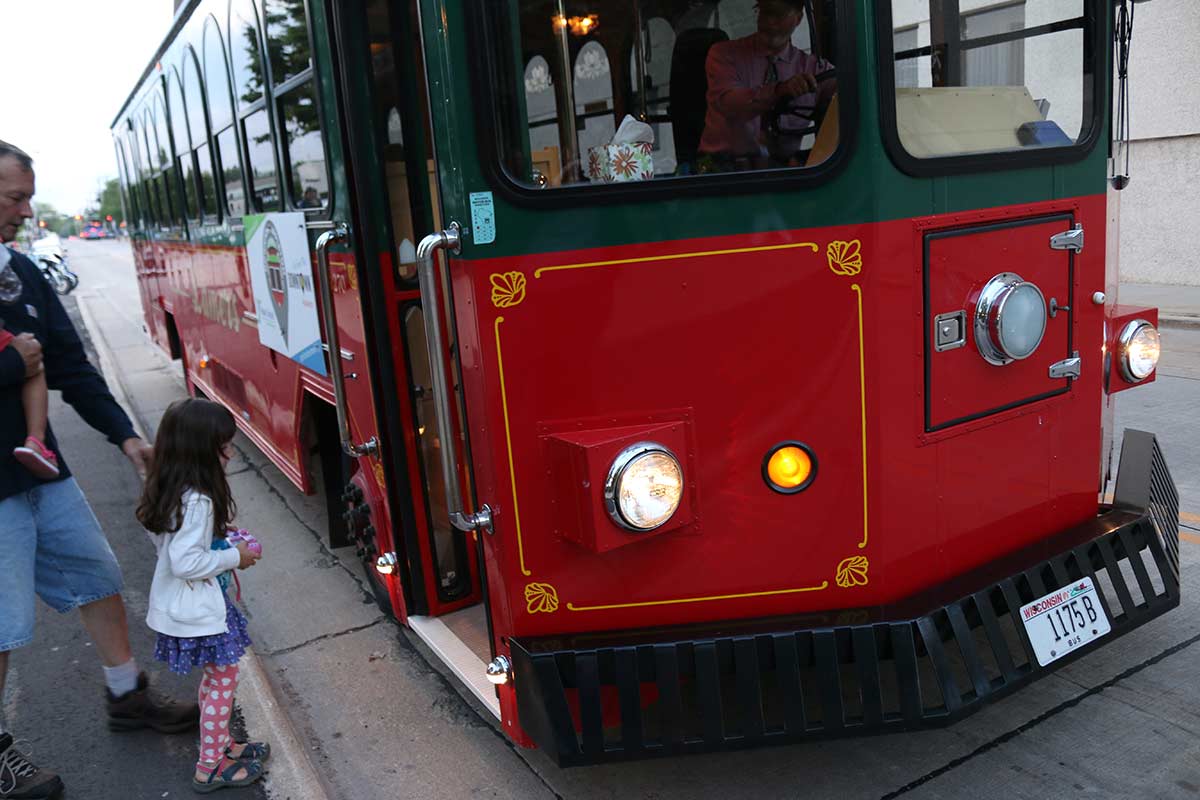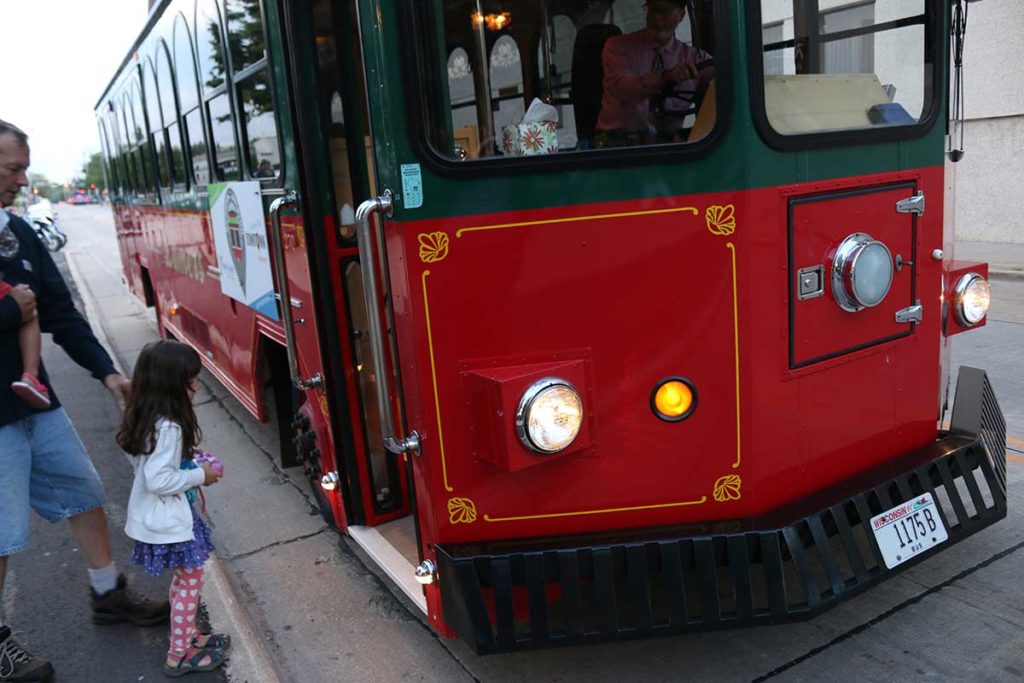 Service Schedule
The trolley will be available June 2  – September 24, 2022
Thursdays & Fridays: 5 pm – 11 pm
Saturdays: 8 am – 11 pm
Trolley rides are free, but donations are always appreciated!
Parking Note: Downtown parking is complimentary after 6 pm on Thursdays & Fridays.
Snacks & Sips
Pack a snack or grab one from one of these local favorites before boarding the trolley!
Trolley Stops
The trolley makes scheduled stops along the way and completes a full loop. Simply look for the black, green, and red trolley signs.
Family-friendly stops include: The Appleton Public Library (the library is in a temporary and off trolley route location for 2022), The Building for Kids, The Trout Museum of Art, The Paper Discovery Center, and Houdini Plaza.
Music
The Thursday night Heid Music Summer Concert Series is free, family-friendly, and runs June 2 – August 24, 5:30 pm – 8:30 pm. The live music plays at Houdini Plaza on College Avenue.
The 2022 trolley brochure with a map is available to download here.