There is no shortage of delicious eats in the Fox Valley area or beyond, and this winter, many restaurants are enhancing dining experiences for customers with heated outdoor domes. These unique arrangements allow families to safely social distance while enjoying a meal together and charms kids with their globe-shaped, igloo appearance. So, bundle up and check out one of these amazing restaurants with domes for your next family night out!
What To Expect
Each establishment may have specific policies for booking its domes, so be sure to check before visiting. These conditions are a general rule of thumb for the restaurants on this list:
Reservations are for a 90-minute time slot
All food and drinks must be purchased on-site, no carry-ins allowed
No pets are allowed in the domes
Diners are responsible for any damage to the domes or furnishings
Food and beverage minimums may apply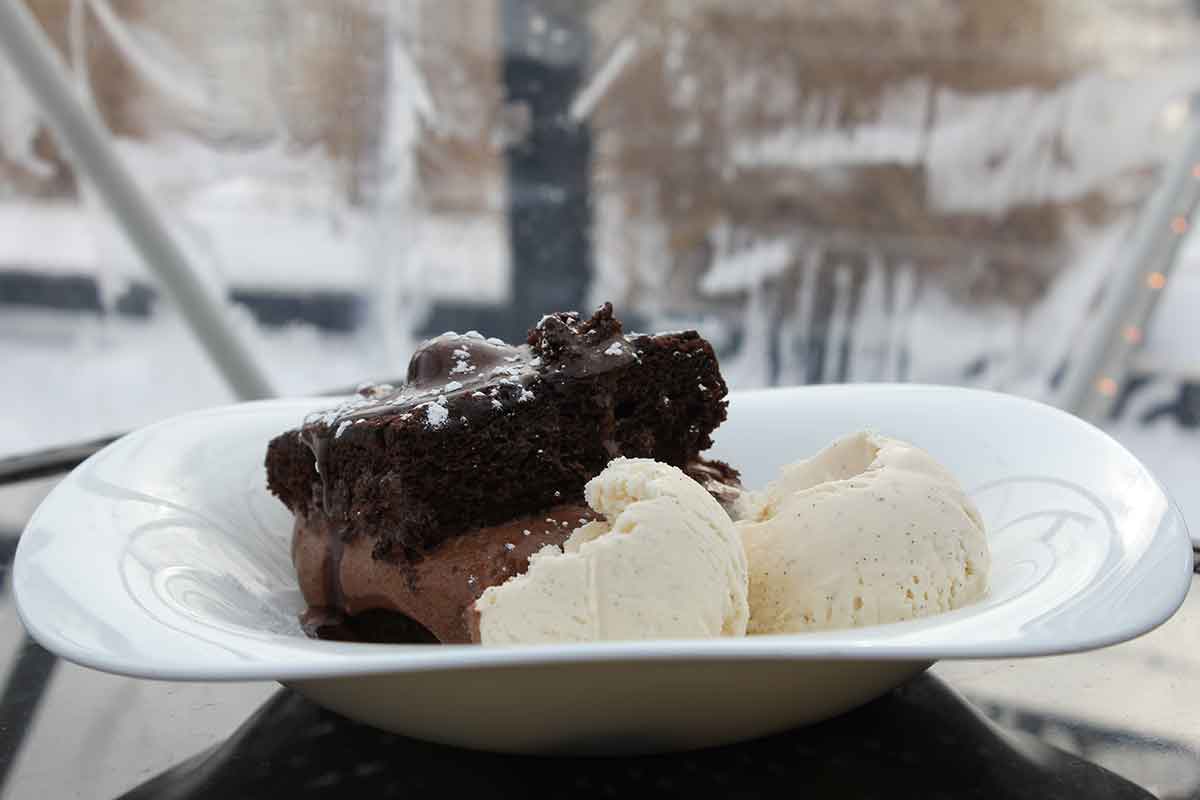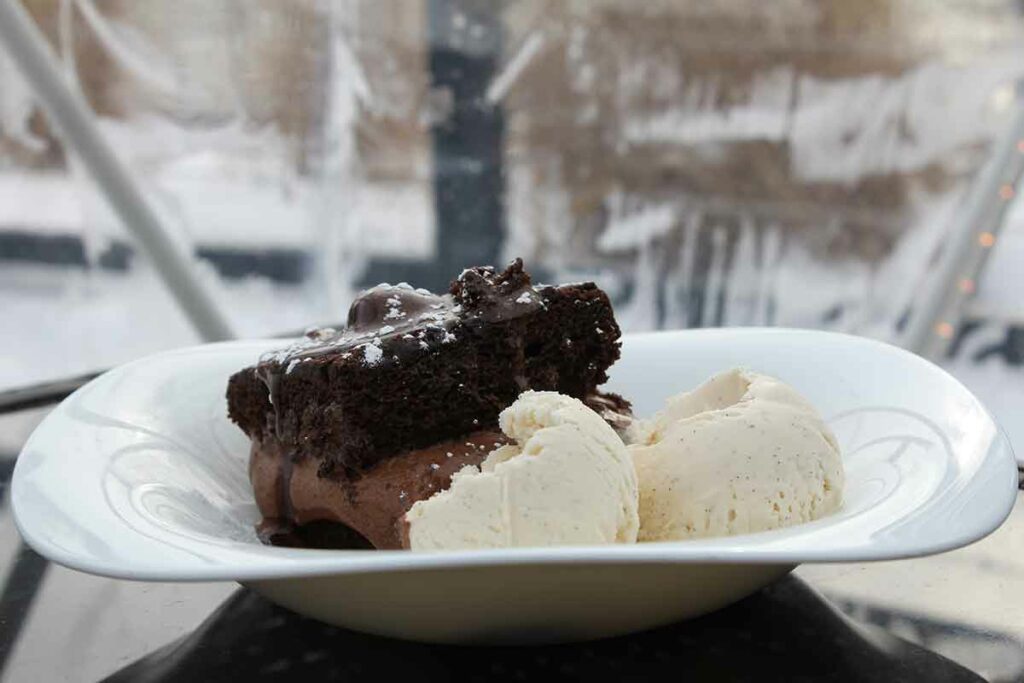 Explore the River Domes at Fratellos
Nestled along the river, Fratellos in Appleton welcomes families with a picturesque view of the Fox River, a charming historical feel, and exceptional service. Along with a decadent menu filled with fresh gourmet pizzas, pasta, seafood, and sweet desserts. You can also pre-order party boards or beverage packages including a fun s'mores board complete with marshmallows for roasting. With dome dining, families have an opportunity to share a cozy meal outside in a lit, decorative dome and support a local business in their community.
Three River Domes are available by reservation and can comfortably fit up to eight guests, making them perfect for families of all sizes. Domes can be reserved for 90 minutes, and while there is no rental fee, there are food and beverage minimums based on the day. Minimums are waived for walk-ins if domes are available. Due to their popularity, reservations are still highly encouraged.
Inside the spacious transparent domes, diners can connect their favorite playlist with the wireless speakers, relax, converse, and savor togetherness. The domes are carpeted, tastefully decorated, and have a zippered tent-like door. There is a variety of seating layouts available, including benches, chairs, and cocktail tables, and a larger dining table can be arranged. Each dome is equipped with its own heaters that you're able to adjust as needed. We were told that we were welcome to bring blankets along but on a 30-degree day found that we didn't even need to keep on our coats.
When your meals are ready, a server will promptly deliver dinner right to your dome! Since domes are private, families can opt to be unmasked even when not dining or drinking. However, all staff will be masked and for the safety of your server, masks should be worn when placing your order and interacting with staff. Domes are also meticulously cleaned and sanitized between parties ensuring families have a safe and enjoyable experience.
Three River Domes, each seats up to 8
Equipped with wireless speaker, heater, lights, and comfy seating
No rental fee, but food minimum based on the day of the week
Party boards and beverage packages need to be ordered three days ahead
501 W. Water Street, Appleton
920-993-9087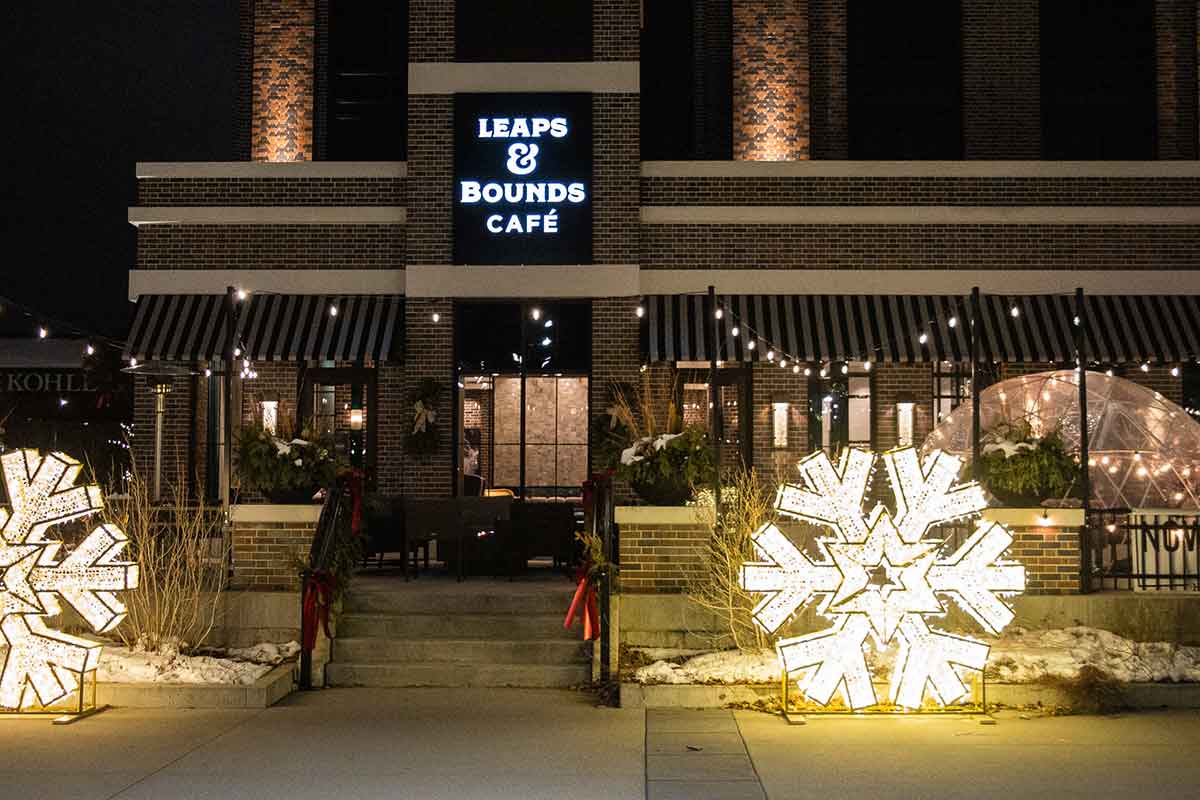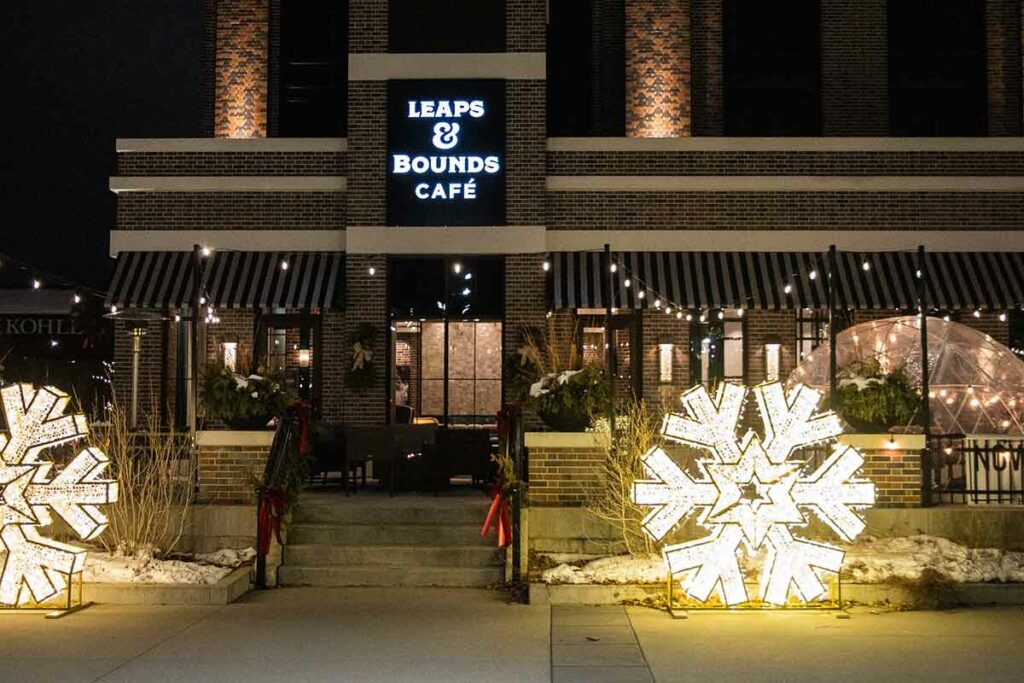 Domes Throughout the Fox Valley
Mr. Brew's Taphouse, Appleton

One Brew-Gloo Patio Dome, seats up to 6
Equipped with wireless speakers and heater
$50 deposit to reserve, deposit applies toward total food bill
201 Riverheath Way, Appleton
920-815-3516
The Watermark Restaurant at DoubleTree by Hilton, Appleton

Two Igloo Domes, each seats up to 6
Equipped with a heater
No rental fee, but $100 food minimum
150 S. Nicolet Road, Appleton
920-735-9955
Fox River Brewing Company, Oshkosh

Three River Domes, each seat up to 8
Equipped with wireless speakers and heater
No rental fee, but food minimum based on day
1501 Arboretum Drive, Oshkosh
920-232-2337
Hinterland Brewery, Ashwaubenon

Three Igloos; Two seats 8, one seats 6
Equipped with heaters, the smaller dome has an inside fireplace
$75 rental fee, no food minimum
1001 Lombardi Access Road, Ashwaubenon
920-438-8050
Hagemeister Park, Green Bay

Three Riverside Igloos; each seats up to 8
Equipped with heater, pillows, blankets, candles, music & board games
$100 rental fee, no food minimum
325 N. Washington Street, Green Bay
920-884-9909
Tavern in the Sky at Lodge Kohler, Green Bay

Two Lodge Kohler Domes, each seats up to 6
Equipped with heater, comfy chairs, pillows, rug, and a small table
No rental fee, but $50/person for Leaps & Bounds Appetizer & Drink package
1950 S. Ridge Road, Green Bay
920-327-4600
Domes Beyond the Fox Valley
Robinia Courtyard, Madison

Seven Dining Domes, each seats up to 6
Equipped with adjustable heater, seating, and music
$50 deposit to reserve, deposit applies toward total food bill
Special Note: All diners must live in the same household and each dome is only rented once per day
829 E. Washington Avenue, Madison
608-478-0181
Cafe' Benelux, Milwaukee

Six Rooftop Lux Domes, each seats up to 8
Equipped with heater, lounge-style seating, and festive lighting
No rental fee, but $25/person – includes a keepsake camp mug, plus the cost of food
Special Note: For families with older children 21+ only
346 N. Broadway, Milwaukee
414-501-2500
Zisters, Elm Grove

Eight Igloos, each seats up to 8
Equipped with heater, blankets, and patio chairs
$150 rental fee – includes drink package, plus the cost of food
13425 Watertown Plank Road, Elm Grove
262-794-3924