You deserve a date night! Whether you are celebrating a special occasion or venturing out for much-needed time with your significant other, there are many amazing options in the Valley to dig into and enjoy. From stacked juicy burgers to culturally authentic fare, call up a babysitter and send your taste buds off into happiness!
Need a sitter?
You may be lucky and have a responsible teen who can care for their younger siblings. If not, asking trustworthy neighbors, friends or relatives are also great options. Churches may host parent nights out and provide childcare or even have a list of members who offer the service. You can also head over to Care.com, a free site to search for local childcare. Sitters list their hourly rate, skills, pass a background check and parents can read honest reviews and hire the individual that fits their needs.
Now that you've got a sitter, where are you headed?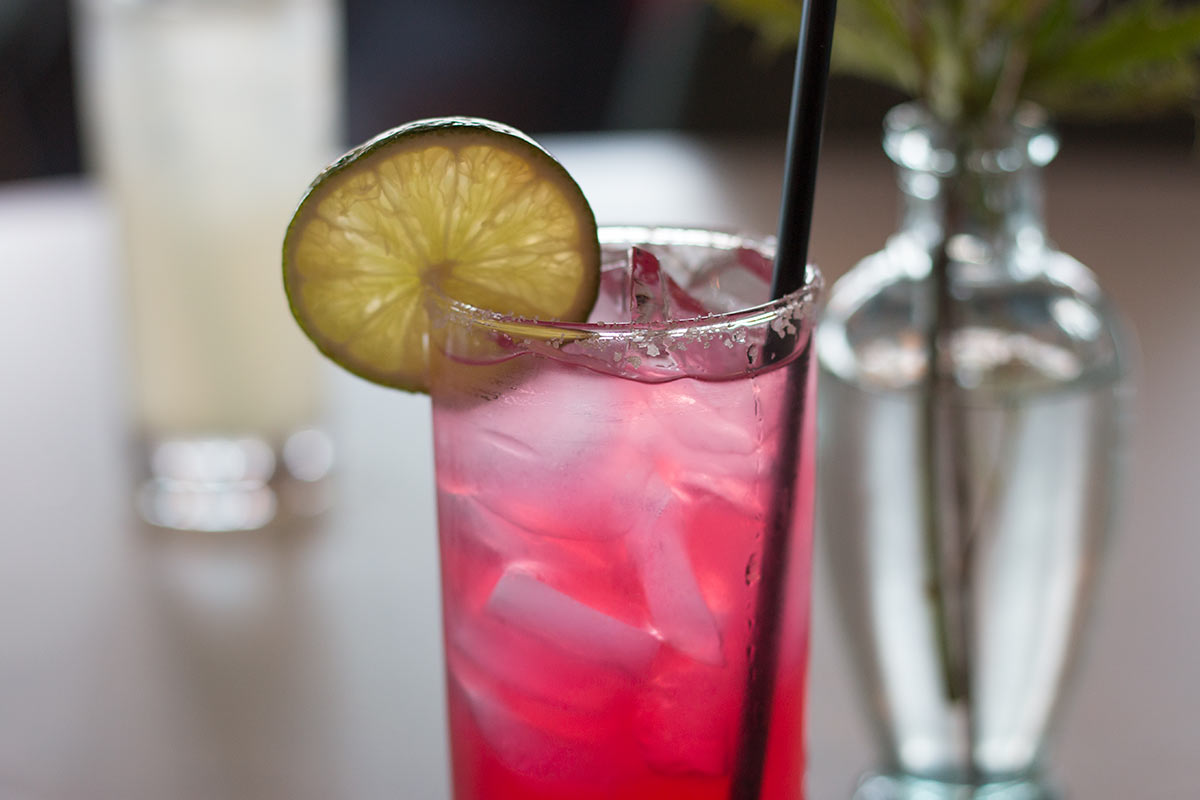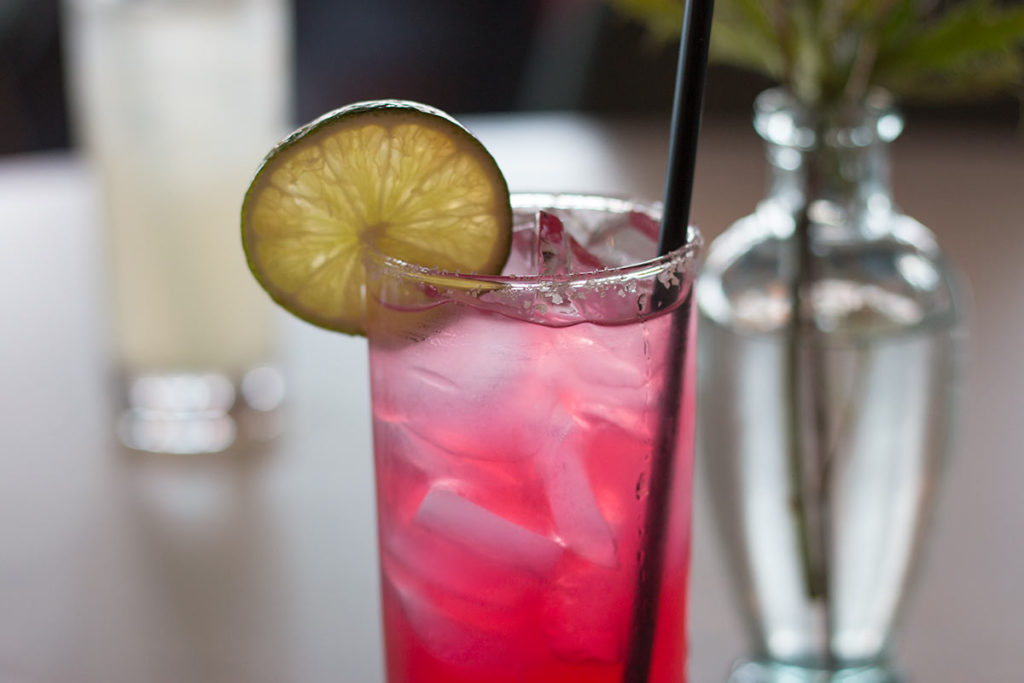 AROUND THE FOX VALLEY
---
Fratellos Riverfront Restaurant
501 W. Water Street, Appleton
Nestled alongside the river, Fratellos features delicious dishes and a picturesque dining experience. Located in the former Hydro Electric plant, built in 1907, with a patio within the Vulcan Heritage Park, dining at Fratellos allows its diners a peek into history as they savor every bite.
Try This: Porcini Truffle Ravioli
Braised beef, onions and mushrooms in marsala wine sauce over porcini truffle ravioli

Victoria's Italian Cuisine
503 W. College Avenue, Appleton
Taste a little bit of Italy from right here in the Fox Valley! Victoria's, conveniently located downtown Appleton, offers up a relaxing evening out paired with classic Sicilian specialties and endless pasta selections.
Try This: Cannelloni Alfredo
Crepe, beef, spinach, blend of spices and herbs, alfredo and meat sauce

Sangria's Mexican Grill
215 S. Memorial Drive, Appleton
Prepare your taste buds for a fiesta! Sangria's offers a lively atmosphere paired with fresh dishes prepared from prized family recipes. From Veracruz, Mexico to Wisconsin, their authenticity and celebration of flavor promises that diners will "trade their cheesehead for a sombrero!"
Try This: Loca Molcajete
Chicken, steak, shrimp, chorizo, bacon, white cheese sauce, pineapple, queso fresco, pico, jalapeno and tortilla

Houdini's Escape Gastropub
1216 S. Oneida Street, Appleton
Embrace your inner Houdini as you sip vintage cocktails and enjoy a menu of modern American eats! Houdini's Escape Gastropub magically mixes a lively atmosphere and unique dishes!
Try This: Vodka Tomato Shrimp
Jumbo shrimp in a vodka cream sauce with spinach, penne and topped with burrata

My Lee's Egg Roll House
305 N. Richmond Street, Appleton
Take a bite out of the best Hmong-style egg rolls, ever, at My Lee's Egg Roll House! Homemade by mama My herself, take these tasty rolls to go and enjoy a riverside picnic nearby at Vulcan Heritage or Lutz Park. They're quick, deliciously golden, and filling!
Try This: Mama My's Egg Rolls & Crab Rangoon
Bean thread noodles, cabbage, egg, onion and choice of pork, chicken or vegetables in a perfectly-fried egg roll and crunchy rangoons with cream cheese and crab meat

Home Burger Bar
205 W. College Avenue, Appleton
Imagine a creatively packed burger, stuffed with Wisconsin ingredients – now turn that dream into a reality! Home Burger Bar, one of the most unique burger joints in town, offers beer, cocktails, a burger-focused menu and live music.
Try This: The Badger Burger
Smashed Wisco-fried cheese curds, ranch and a juicy burger patty on a fresh pretzel bun

Stone Arch Brew Pub
1004 S. Olde Oneida Street, Appleton
Venture between the locks for delicious eats and super sip-worthy drinks! With smooth stone walls and a beer garden, Stone Arch Brew Pub offers luxe micro brews and fresh American fare. The building itself holds a rich history, being dubbed the first brewery in Outagamie County.
Try This: Hand-Cut Prime New York Strip
Strip steak topped with shiitake mushrooms, cipollini onions, grass-fed butter and served with aged cheddar mashed potatoes and fresh vegetables
Osorio's Latin Fusion
1910 N. Casaloma Drive, Appleton
Spice up your night with Latin fusion-style dishes and exceptional craft cocktails! Osorio's Latin Fusion can add a little extra zing to your evening with their fresh ingredients and excellent service.
Try This: Chorizo Kale Chicken
Chicken breast topped with homemade chorizo sausage, sauteed purple kale, queso dip, poblano rice and seasonal vegetable blend

Mark's East Side
1405 E. Wisconsin Avenue, Appleton
Come on over to the fun side and spend the evening enjoying tasteful German-American cuisine and spirits. Sit back and enjoy the casual environment and savory dishes at Mark's East Side, you'll leave both impressed and full.
Try This: Rheinischer Sauerbraten
Marinated beef topped with a rich ginger snap gravy
Red Ox Seafood & Steakhouse
2318 S. Oneida Street, Appleton
A delightful go-to for hearty steaks, seafood dishes, and more, Red Ox has been proudly serving the Valley since 1974. Portions are generous and full of flavor and the drink list is on point. You'll be a fan from the very first bite!
Try This: King Crab Legs
Two pound portions of king crab legs, fresh vegetables, salad and bread with honey butter
JD's Drive-In
1939 E. John Street, Appleton
If you're wanting a simpler date night vibe, grab some old-fashioned classics to go. Offering a variety of broiled burgers, deep fried fish sandwiches and more, JD's food is always fresh and service is excellent. Drive in and grab a bite, it's a Valley's favorite that lives up to tradition!
Try This: Bacon Double Cheese Double Burger
Two broiled beef patties, bacon, lots of cheese all hugged by a fresh bun
Spats Food & Spirits
733 W. College Avenue, Appleton
Built in 1922, Spats is a casual eatery offering delicious definitive American fare, steaks, seafood, and more. Enjoy an evening dining on the patio or attend one of their many events. Spats, located at the start of downtown, pride themselves in their menu and the fact they source their ingredients from within the Fox Valley.
Try This: Crab Tenderloin
Grilled tenderloin topped with real crab and fresh garlic in a lobster cream sauce over creamy garlic mashed potatoes
Wilder's Bistro
2639 S. Oneida Street, Appleton
Take a walk on a much wilder side with a night out amongst many savory smokehouse specialties and chef-designed creations. Wilder's Bistro provides a wide selection from burgers to wings and beyond. With an inviting atmosphere and impeccable eats, this bistro is guaranteed to be a hit!
Try This: Lobster Mac
Creamy house-made mac and cheese with sweet lobster pieces and topped with shredded cheddar cheese and crispy jalapeno crumbs
George's Steak House
2208 S. Memorial Drive, Appleton
For over 70 years, George's Steak House has been offering elegant cuisines and a traditional way to dine. From steaks to prime ribs, this Valley steak house offers immaculate cuts and quality. No date night bucket list is complete without a visit to George's, or biting into one of their steaks, of course!
Try This: Bleu Crusted New York
Black angus strip steak with a crust of bleu cheese, breadcrumbs and seasonings
The Stone Yard
N1739 Lily of the Valley Drive, Greenville
Sports lovers can double up on date night by watching the big game together on one of the Stone Yard's high definition TVs. Paired with craft beers and deluxe traditional bar food offerings, the Stone Yard is the place to be for fun and fabulous food with a kick!
Try This: Sriracha Shrimp Tacos
Two sriracha-infused shrimp tacos with shredded lettuce, tomato, green onion, avocado and tropical habanero ranch dressing
Village Limits Supper Club
1721 E. Main Street, Little Chute
There is no limit when it comes to taste at Village Limits Supper Club! Stop in for a light bite or something tangy and drool-worthy, this cozy supper club is sure to please. For a dose of sweetness, save room for dessert and order one of their famous ice cream treats!
Try This: BBQ Ribs
Slow roasted pork baby backs with smoked hickory flavor and zippy BBQ sauce
Stuc's Pizza
1395 W. American Drive #C, Neenah
The best deep dish pizza, from none other than Stuc's, can help set the tone for an incredible date night. Take in the atmosphere, relax and relish the hot, from-scratch pizza pies and cheesy garlic bread, it will change your world!
Try This: Spinach & Cheese Garlic Bread and Stuc's Special Deep Dish
Spinach and cheese garlic bread alongside a delicious deep dish pizza topped with sausage, pepperoni, mushrooms, onions and green peppers
Zacatecas Mexican Grill & Tequila Lounge
145 W. Wisconsin Avenue, Neenah
If you're looking for a vibrant dining experience with relaxed surroundings, impressive exotic cocktails and Mexican steaks and street food, Zacatecas will check all of those boxes! They are even well-known for their exceptional service as well as their commitment to their house-made fresh fruit and chile-infused tequilas.
Try This: Chilies Rellenos Zacatecas
Two roasted poblano peppers stuffed with chihuahua cheese, battered in egg whites and lightly deep fried, served with spicy salsa, rice, beans and guacamole

Tanner's Grill & Bar
730 S. Railroad Street, Kimberly
Dine out and go for a dip all in one stop! Head into Tanner's, a laid back sports-style bar featuring live events, a pub themed menu and an outdoor swimming pool. Their impressive menu appeals to all tastes and their dedication to service is unmatched. Check out one of their bar classics or stop by on Friday's for a traditional Wisconsin fish fry.
Try This: The Farm Burger
Beef patty, thick slices of bacon and ham, hash brown patty, american cheese slice, fried egg served on a brioche bun
WeatherVane
186 Main Street, Menasha
Rain, snow or shine – there will always be amazing food waiting at the WeatherVane! From omelets to salads and melts, the flavor will send a tornado over your taste buds. This charming diner even offers breakfasts, lunch classics and a weekend brunch buffet, so stopping here should be in your forecast.
Try This: Stratus Pesto Panini
Ham, swiss cheese and basil pesto mayo on a fresh hoagie roll

Waverly Beach
N8770 Fire Lane 1, Menasha
Take int he gorgeous, rippling water, serene view and dip your toes in the sand at Waverly Beach! Waverly offers a variety of noteworthy meals, including fresh seafood specialties. If you're planning a weekend outing, you'll get to enjoy live entertainment along with many impressive meal specials.
Try This: Fresh Walleye Pike
Hand-breaded fish, deep fried to golden perfection and served with coleslaw and rye bread
Rose Hill Bar
2206 E. Main Street, Kaukauna
Forget the bouquet and opt for this flower instead! Rose Hill is like a close-knit neighborhood bar, serving up the highest quality of delicious eats and of course, the crispiest, most delicious fries, ever. Their menu ranges from piping hot pizzas to sandwiches and appetizers!
Try This: Ham & Turkey Club
Slices of ham and turkey with swiss cheese on fresh bread with a side of pickle
A LITTLE BEYOND
---
Black Otter Supper Club
503 S. Nash Street, Hortonville
Find yourself in a peaceful atmosphere, complete with wood paneling for a calm, woodsy feel and an array of amazing food! Open since 1972, the Black Otter Supper Club has been specializing in juicy steaks and all the fried seafood any supper club connoisseur could ever want!
Try This: Deep-Fried Lobster
Generously cut, one pound lobster meat lightly deep fried with a classic baked potato, soup, salad and fresh, toasty bread
Colonial House Supper Club
N4330 HWY E, Freedom
Get ready for a regal dining experience at Colonial House Supper Club, a local favorite offering a full bar, plentiful buffets and offerings from a made-from-scratch menu. From baked chicken to fish frys, each forkful bursts with flavor and sends you back in time!
Try This: Fried Chicken Dinner
Crispy, breaded chicken pieces and twice baked potato
Geno's Hilltop Steakhouse
N8755 Old Hwy 47, Black Creek
Onward and to the hilltop you go, and straight into Geno's! Enjoy a scenic ride out to the steakhouse, which is nestled not far off a countryside road. Their menu offers a large selection of delicious options, including open-flamed burgers, perfectly seasoned tenderloins and a fresh salad bar.
Try This: Tenderloin Tips
Juicy 8 oz. tenderloin tips with mushroom and onion

Tavern in the Sky
1950 S. Ridge Road, Green Bay
Located inside Lodge Kohler, Tavern in the Sky is a bistro-style restaurant that boasts modern interiors, an incredible menu, and sky-high flavors! Guests will be captivated by the stunning view of Green Bay as they dine in style.
Try This: Roast Prime Rib & Brie Artisanal Flatbread
House-rubbed, thinly shaved prime rib eye with creamy brie, caramelized onion and fresh arugula on soft flatbead

The Pancake Place
143 S. Military Avenue, Green Bay
There's nothing better than massive pancakes topped with sweetness than enjoying it with your love! The Pancake Place, a 40-year-old diner, serves up the biggest plate-sized eats in the whole Bay area and sprinkles it with outstanding service! With a variety of items from breakfasts to burgers, there is a whole lot of something for everyone.
Try This: Banana Split Pancake
Fluffy pancakes topped with ice cream, sliced banana, hot fudge, whipped cream and nuts
Margarita's
1241 Lombardi Access Road, Ashwaubenon
Salsa your way through the night with large margaritas, energetic tunes and traditional Mexican dishes galore! Margarita's is a classy, yet comfortable, cantina that hosts the happiest hour in Green Bay. Ole!
Try This: Chicken Chipolte Chimichanga
Large flour tortilla deep-fried and stuffed with shredded cheese, chunks of chipolte chicken and homemade chipolte sauce

Ennis Inn Irish Pub & Restaurant
201 James Street, De Pere
Your mind will set sail all the way to Ireland as you dine amongst a beautiful view of the Fox River from the Ennis Inn Irish Pub & Restaurant. You won't need the luck of the Irish to enjoy the warming flavors of their hot buttered rum and delicious hearty dishes. Feast upon Guinness Pot Roasts, Reubens, Lamb Shanks and more!
Try This: The Reuben
In-house roasted corned beef brisket, melted swiss cheese, sauerkraut and thousand island dressing on a grilled caraway seeded rye
Graystone Ale House
3711 Monroe Road, De Pere
Find your own happy place at Graystone Ale House and enjoy some great food! Kick back in a lively sport-centric bar that showcases comfortable rustic-chic digs and a dining landscape of subtle grey rock.
Try This: Honey Thai Glazed Salmon
Fresh Atlantic salmon brushed and baked with a honey-Thai glaze and served with wild rice, vegetables and a soft roll

Ground Round at River's Edge
1 N. Main Street, Oshkosh
Relax and savor every bite of your meal as the sunsets over the scenic Fox River. Along with spectacular views, Ground Round offers a stylish lounge and patio as a casual dining alternative to help you unwind. Enjoy an impressive variety of meal options, from pasta with heat to appetizers and lite bites, which will surely send your taste buds in circles!
Try This: Fire Roasted Pasta
Cavatappi pasta with spicy tomato cream sauce, caramelized onions, sauteed mushrooms and lightly-seasoned grilled chicken
Courthouse Pub
1001 S. 8th Street, Manitowoc
The court is sentencing you to an evening full of flavor! The Courthouse Pub doubles as a historic 1930's marvel and a microbrewery. Offering beers, wines, and classic American plates, plus the best cheese curds, ever – the food descriptions alone won't do it justice!
Try This: Pub Cheese Curds with Raspberry Balsamic Sauce
Fresh Henning's Dairy cheese curds, coated with pub-made beer batter, then lightly friend and served with sweet raspberry balsamic sauce

LedgeStone Vineyards
6381 WI-57, Greenleaf
If you're looking for an exclusive, yet romantic and cozy atmosphere with robust wines and comfort food – look no further! LedgeStone Vineyards is worth the drive, plus more! It features a beautiful nook with a stone fireplace, rustic-style bar and bistro tables, live music and on Wednesday's, all the gourmet grilled cheese and wine you could ever desire!
Try This: Gourmet Grilled Cheese and Accompanying Wine
Weekly varieties of unique, gourmet grilled cheese – like the Macaroni, Bacon & Bacon Aioli, sriracha, 10 year cheddar, white cheddar and mozzarella sandwiches paired with an impressive wine list