Wildwood Wildlife Park Zoo & Safari in Minocqua is home to over 1,700 animals and 229 species and is the second largest zoo in Wisconsin, second only to Milwaukee County Zoo.
The animals are healthy, and the grounds are immaculate at this hidden gem in Wisconsin's Northwoods is fun for all ages. With the variety of animals, from Wisconsin natives to endangered species from around the world, there is something for everyone to love. 
The fun begins when you step through the main entrance as friendly goats in the petting zoo greet you! There is also an area to snuggle bunnies! It's also neat to get up close and personal to feed deer. The paths weave around to see small and large mammals, birds, reptiles, and more. We recommend grabbing a map and planning your time—the average time for a visit is about 3 hours.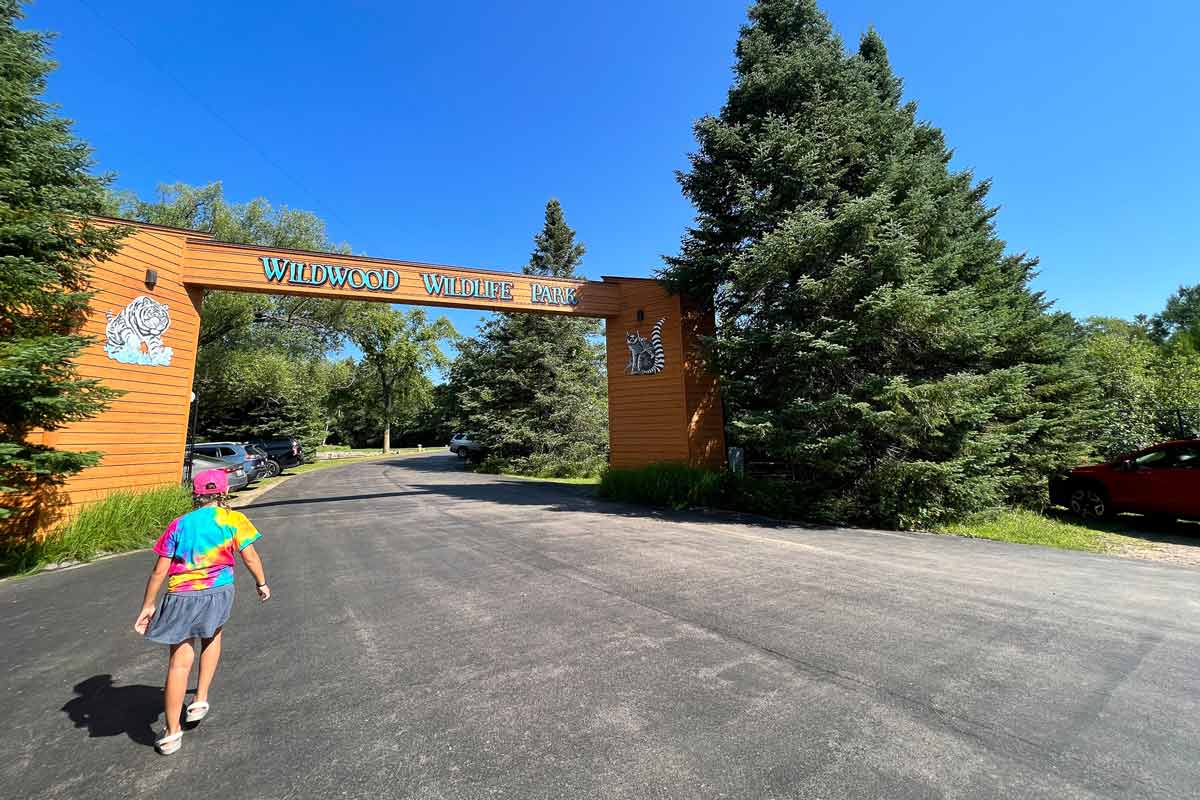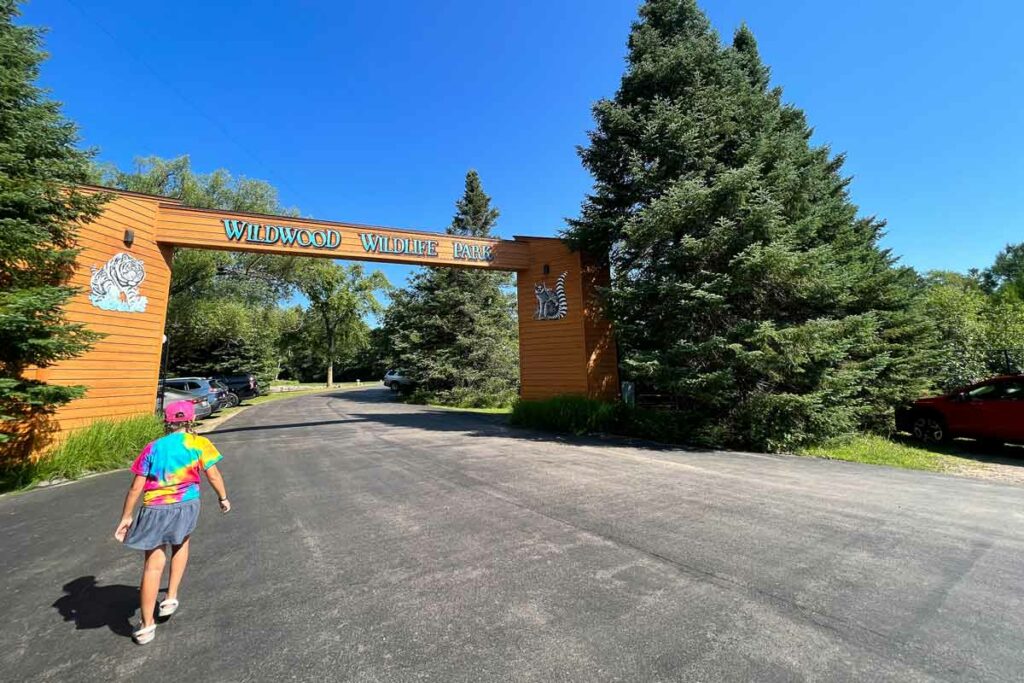 Minocqua Zoo
Free parking
Picnic areas
Wagon rentals are available at the gift shop
Stroller friendly
Flat, easy-to-navigate walking paths
Informational Signage
Outdoor Learning Amphitheater with daily programs and presentations
Unique animal experiences and encounters
Indoor Educational Center with bees, artifacts, microscopes, snakes, lizards, and insect displays.
Gift Shop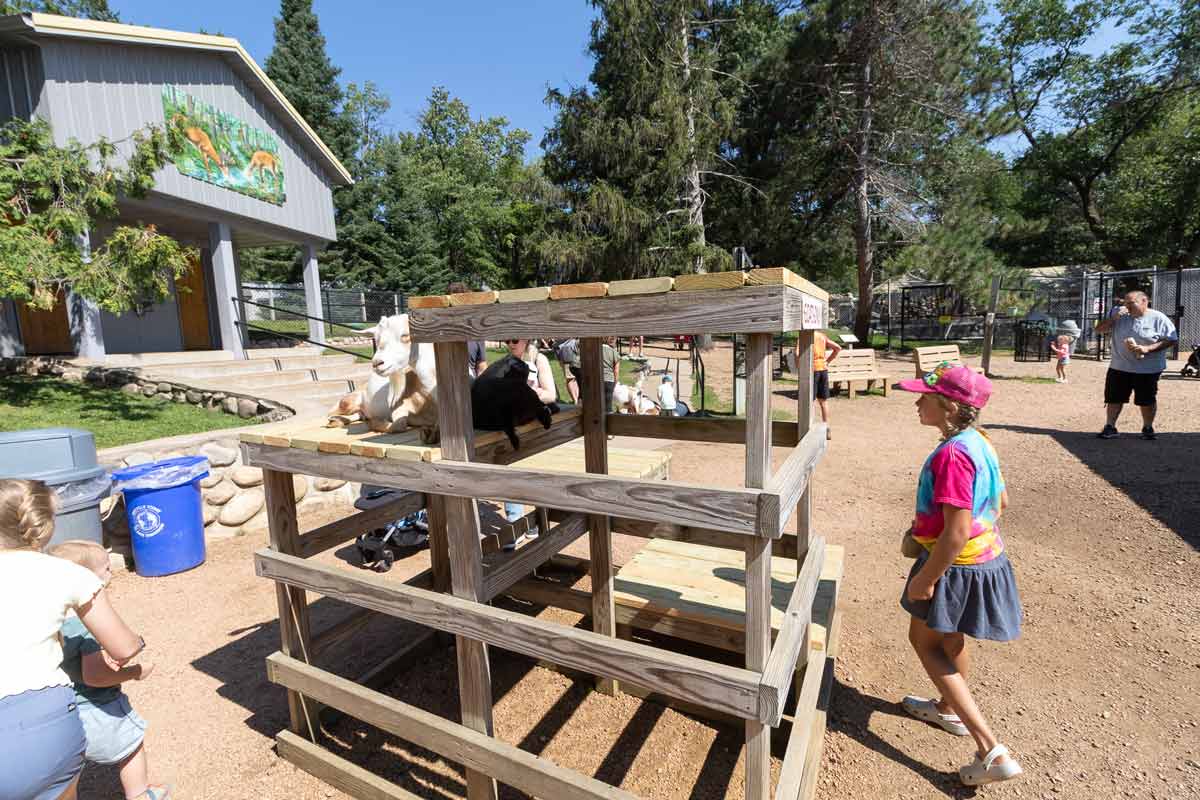 Animal Experiences (additional charges for each)
There are so many fun optional activities for your animal lovers. Some of these activities can be purchased with your entry ticket when arriving, and some are at the encounter. We recommend having cash available for these fun add-ons (an atm is also available).
Critter Food

You may feed animals in those areas where feed is on sale from the zoo, but only and exclusively with the feed provided by the zoo. Animals include goats, sheep, deer, camels, and aoudads.

Critter Food: 1 bag for $5 or 2 bags for $8
Petting Food Pellets (machines around the park): $.50 for a hand full of food

Parakeets (Budgie Encounter): Visit the parakeets in the aviary. Purchase a stick of food for $3, cash only.
Giraffe Feeding: Get up close to a giraffe to hand feed them carrots! The cost is $5 for a cup of carrots purchased with cash before entering.
Koi & Trout Pond: Buy food from the feed machines to throw into the pond. This is a pretty area to take a sitting rest break as well.
Safari Tram: 30-minute tractor-pulled ride through an area only viewable from the tour. Animals include Kudu, Nyala, Beisa Oryx, Scimitar Oryx, Wildebeest, Eland, and more.

Cost: $10 per person (children under 2 are free)
Other attractions include an adventure paddle boat ride, a kiddie train ride, and a merry-go-round (additional charges).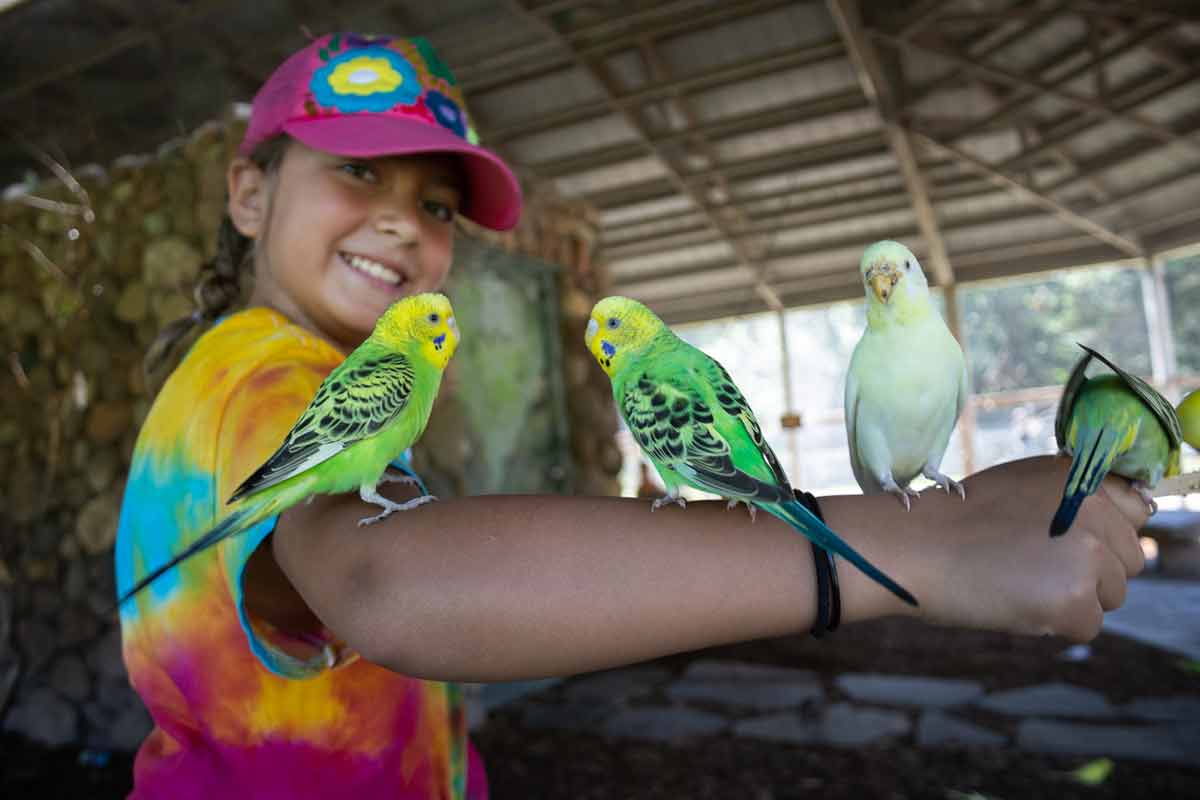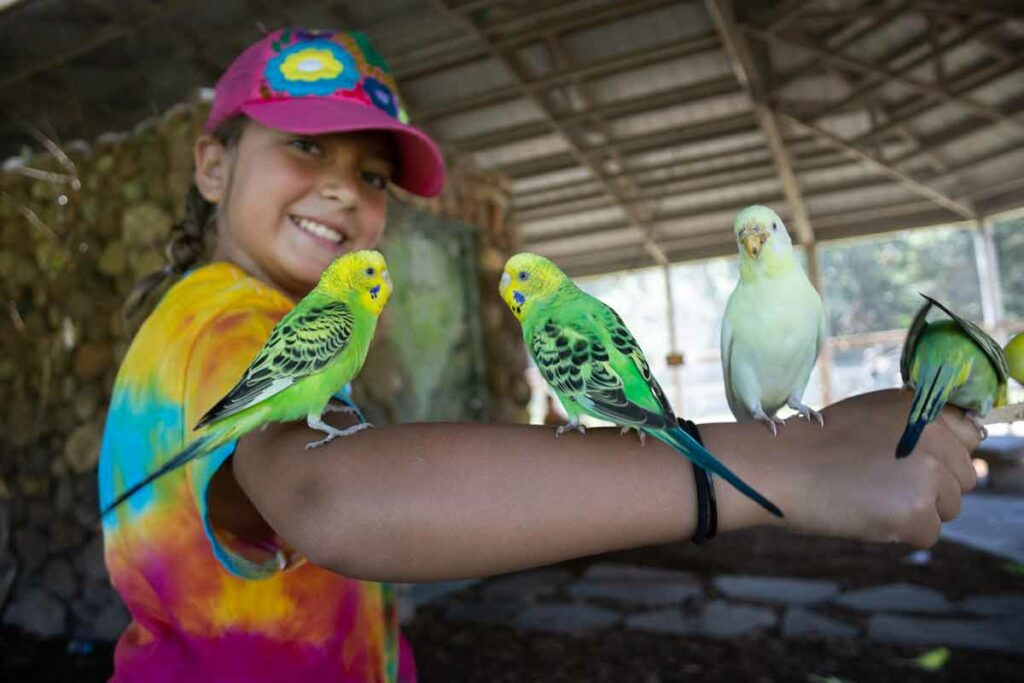 Dino Dig Playground
The perfect area to run around! The dinosaur playground includes park equipment with slides, climbing, tubes, dinosaur statues, benches, and lots of sand for play and fossil digging.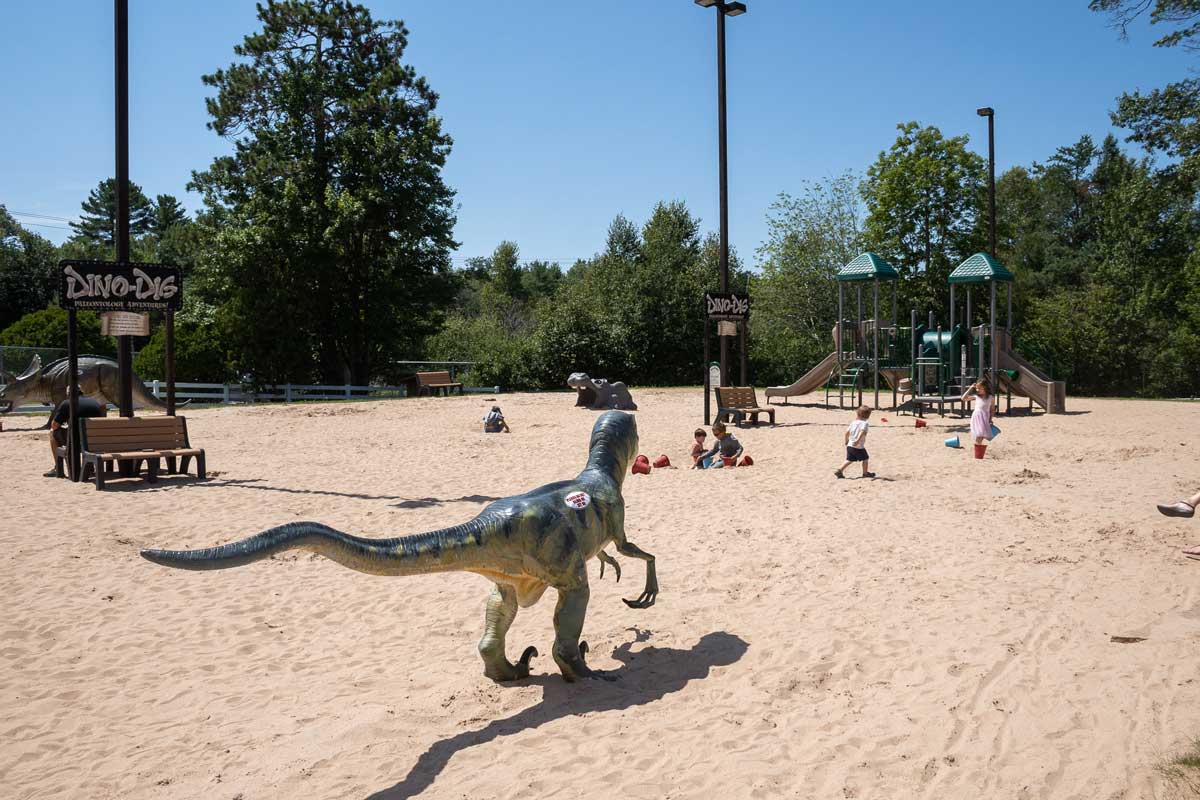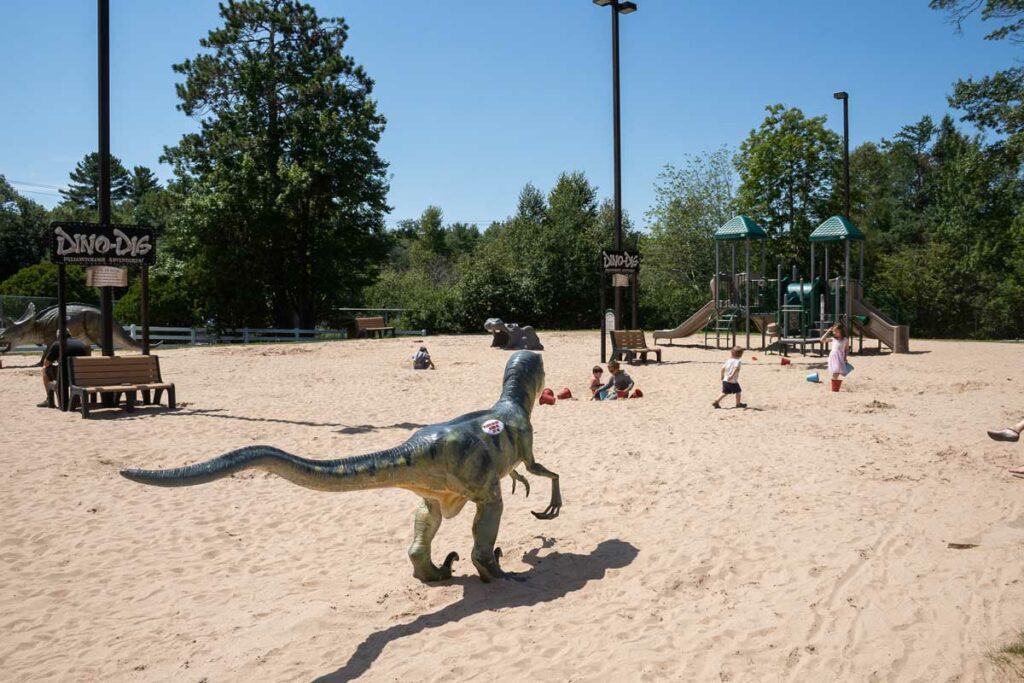 Food & Snacks
No outside food or alcoholic beverages are allowed in the Zoo. Food options range from snacks to light meals, ice cream, and beverages.
Jambo Hut: pizza, hot dogs, brats, chicken nuggets, deep-fried cheese curds, and more
Wild Bananas: quick snacks, hot dogs, brats, chips, and freshly popped popcorn
Hungry Bear Ice Cream & Sweet Shoppe: hand-dipped ice cream cones and novelty sweets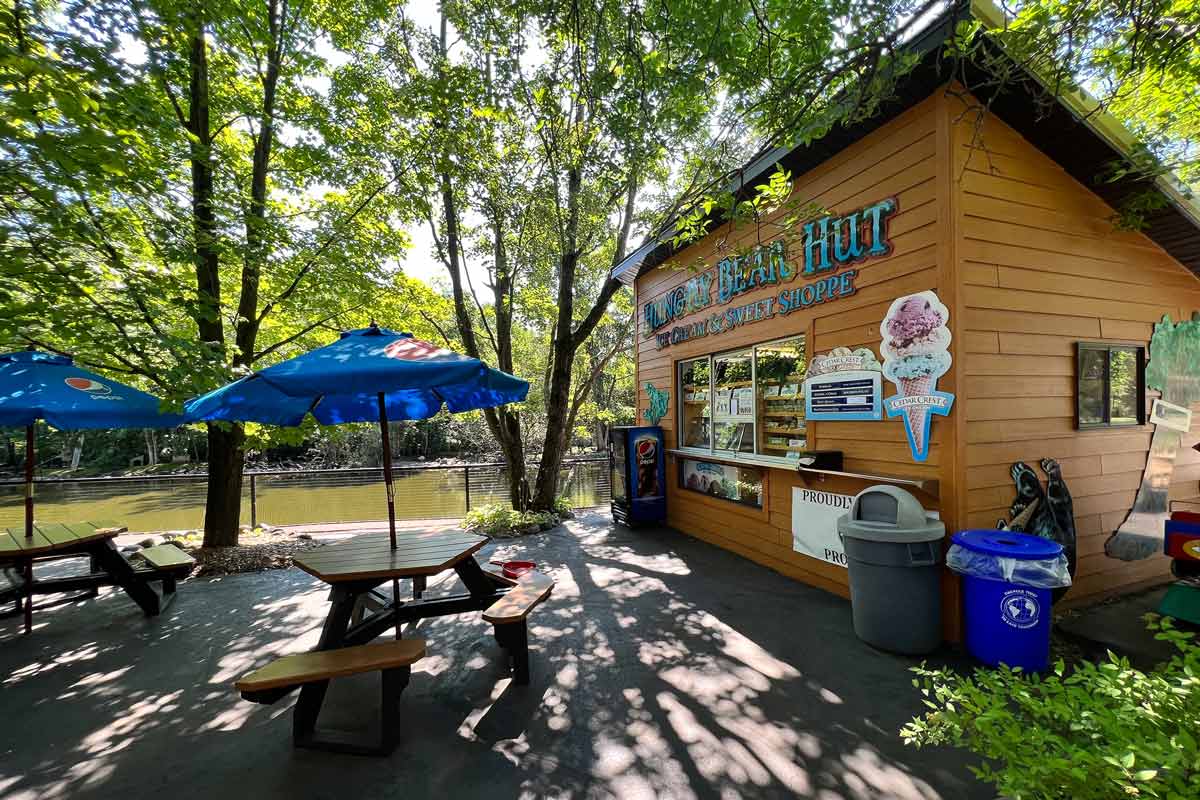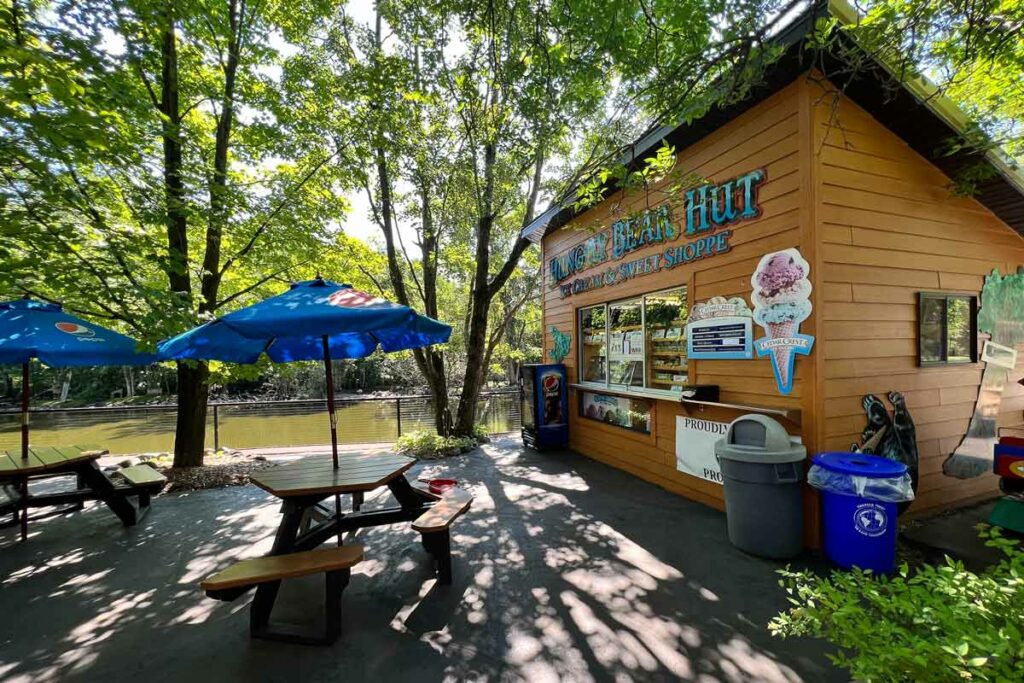 Admission & Hours
Open 7 days a week, including all holidays during the season. Open rain or shine.
2022 Season: Saturday, May 7, 2022, through October 9, 2022
Adults (ages 12 & up): $24.99 plus tax
Children (ages 2-11): $16.99 plus tax
Children (under 2): FREE
Parking: FREE
2022 hours are different for Summer, Spring, and Fall. Check out their website before visiting for current hours.
Feeling inspired? Start planning your next road trip! Find more summer adventures!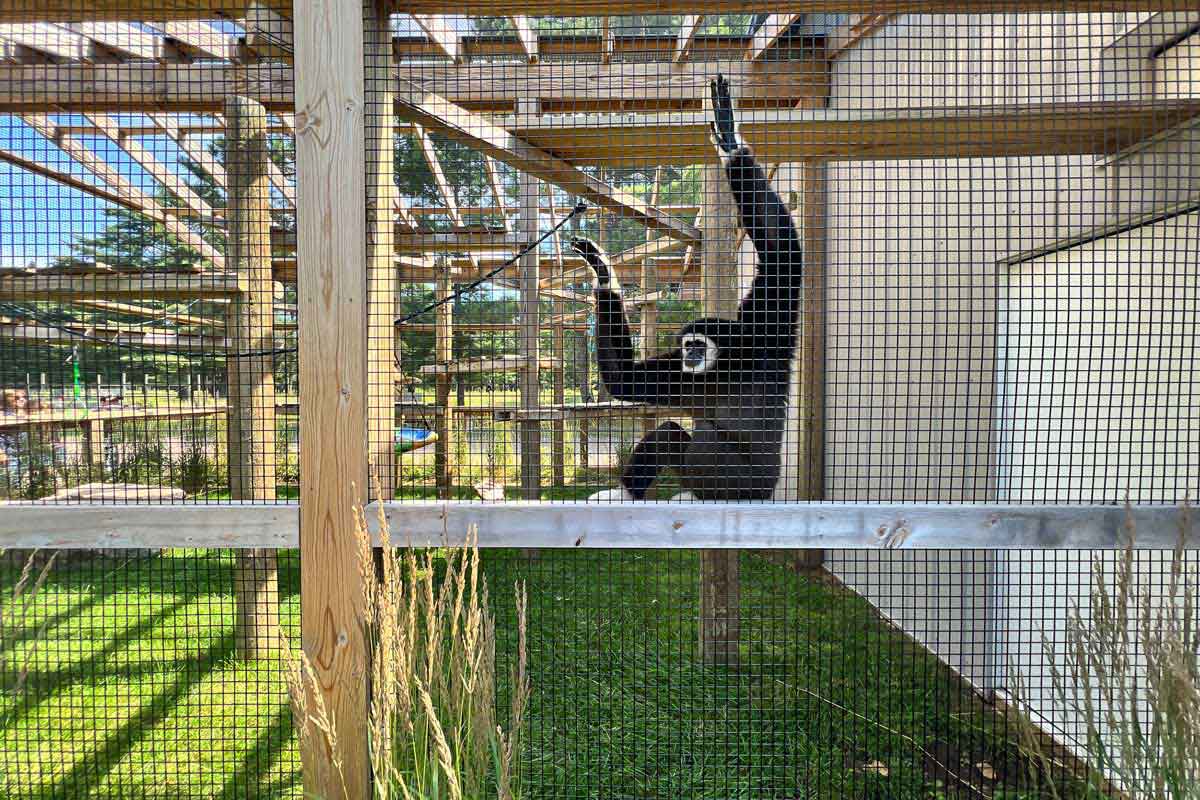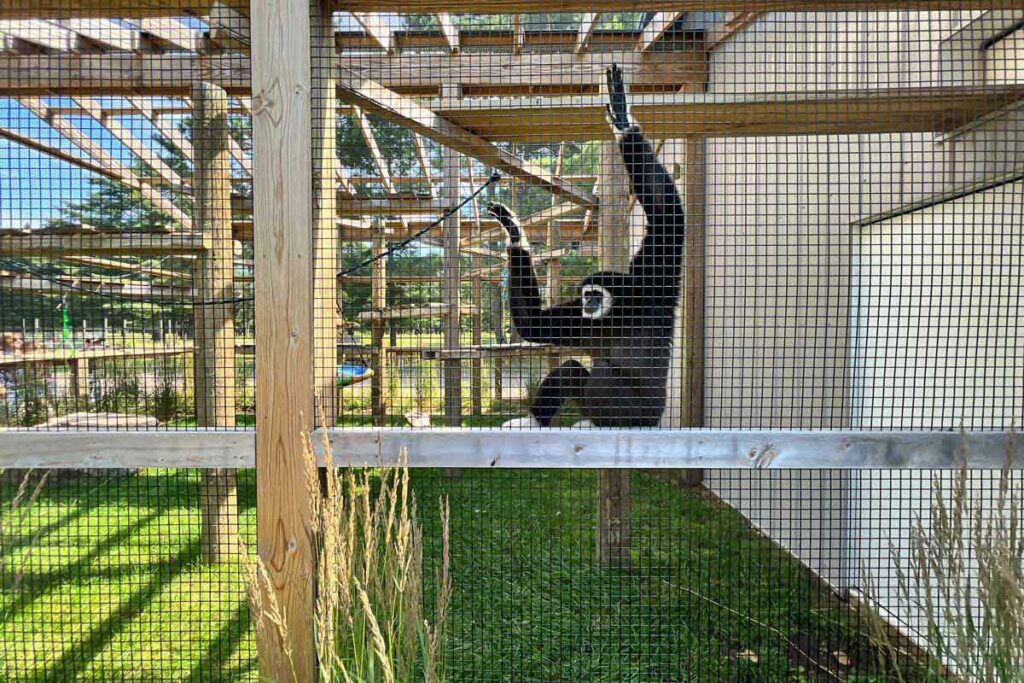 Note: Wildwood Wildlife Park Zoo and Safari is a privately owned zoo and part of The Zoological Association of America (ZAA), a non-profit, membership-based, accrediting organization dedicated to responsible wildlife management, conservation, and education. The ZAA upholds the highest level of professional standards in animal welfare, safety, and ethics.