Located about 2.5 hours and 170 miles northeast of the Fox Cities, Minocqua is known for its beauty on the water and has one of the world's largest collections of fresh water, with six lakes and about 15 miles of waterfront! The township includes 107,520 acres of land and contains about 45 lakes! As the largest township in the county's northern half, there is plenty to do all year, from summer days on the water to snowmobiling in the winter.
A visit to the Northwoods in Northern Wisconsin with your family will inevitably include enjoying time on the water! Take a jump off the dock, enjoy dinner with a view, and end your dreamy summer days with a sunset on the beach. Here are our favorite things to do with kids in Minocqua!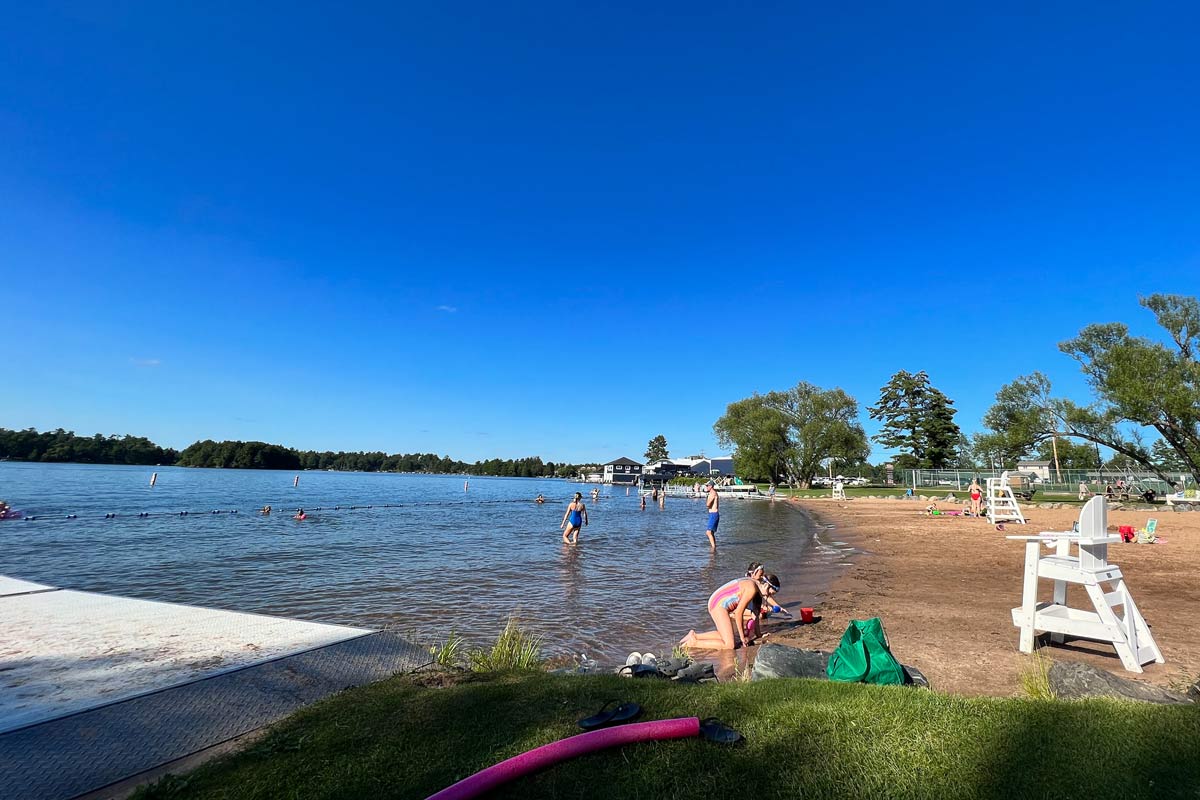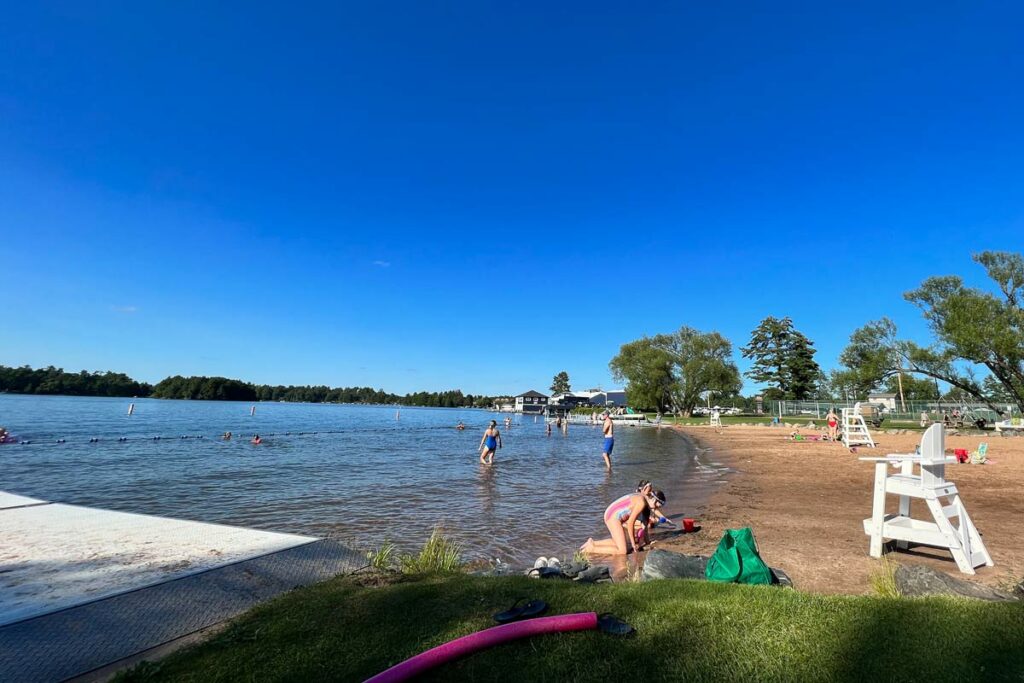 Here are must-do things to do in Minocqua with kids!
Torpy Park & Beach
Wildwood Wildlife Park Zoo & Safari
Minocqua Trestle Trail
World's Largest Penny
Waterfront Dining at the Thirsty Whale
Min-Aqua Bats Water Ski Show
A Charming Downtown
Farmer's Market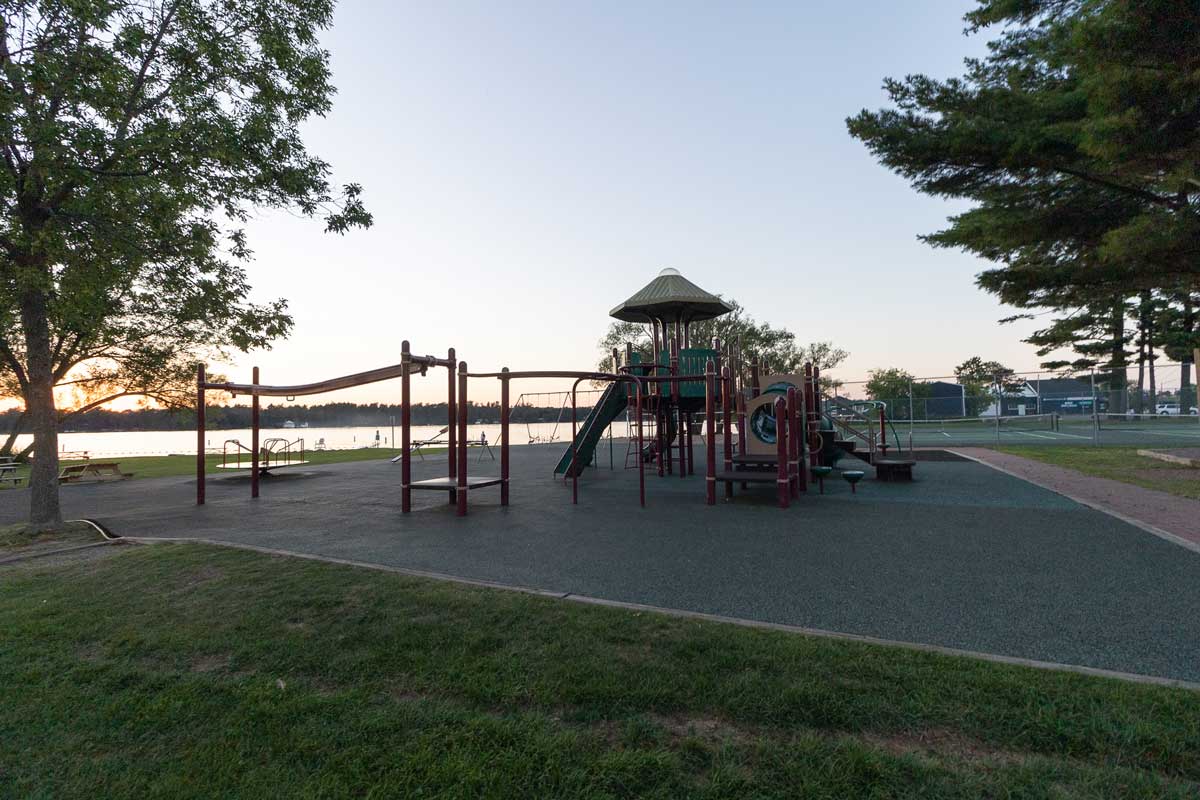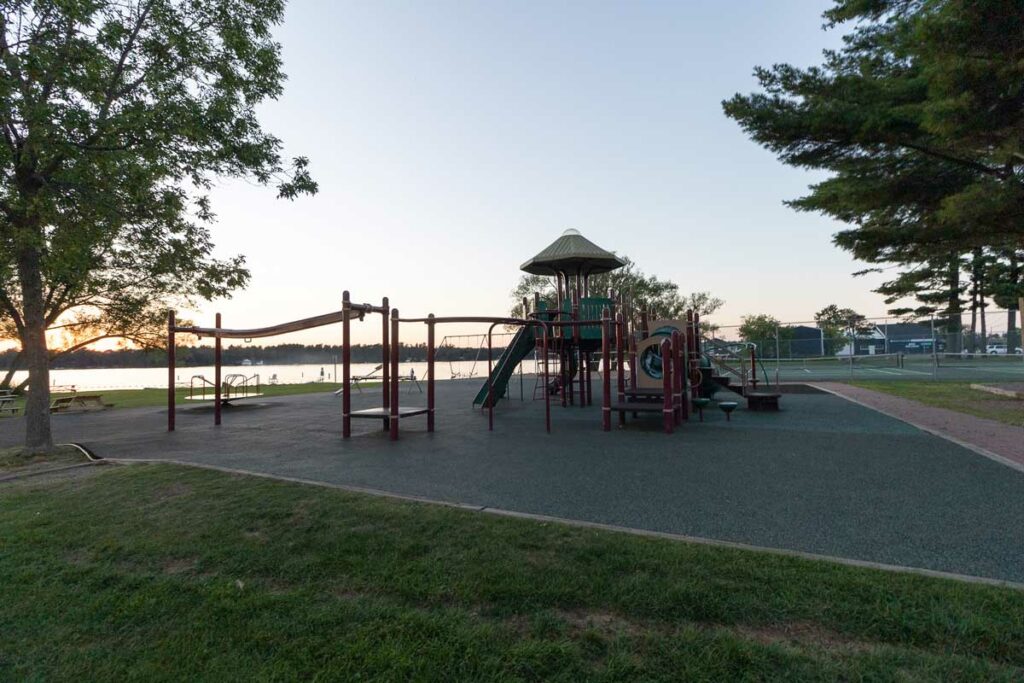 1. Torpy Park & Beach
Located on the "island" of downtown Minocqua and across the street from the Best Western Plus Concord Inn, this 4-acre waterfront park is within walking distance to the downtown shopping area. The park offers different festivals, music, and family fun activities throughout the summer.
Torpy Park's beach offers plenty of room to swim and play—be sure to bring sand toys!
Conveniently, there are lifeguards present, showers, and bathrooms on site.
Park amenities include:
beach
public dock
restrooms
pavilion
picnic shelters
grills and tables
tennis courts
playground
sand volleyball court
parking area
ice skating rink during the winter months.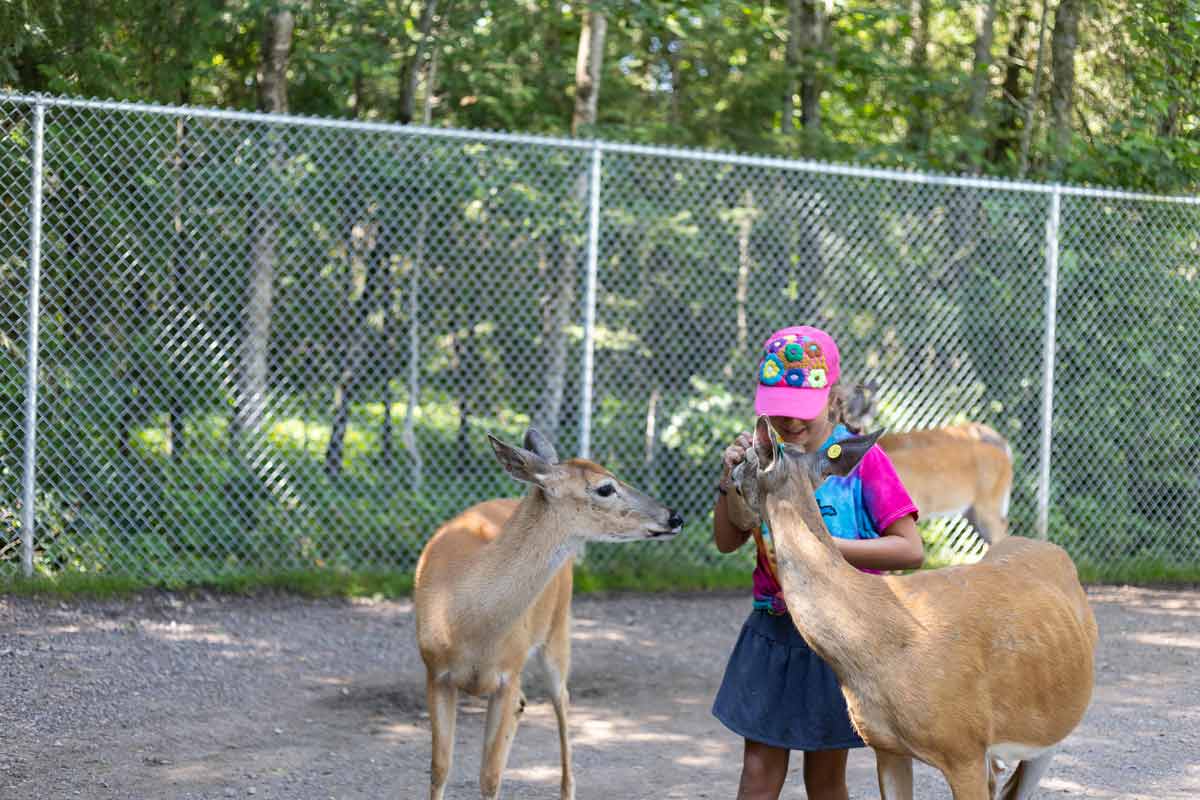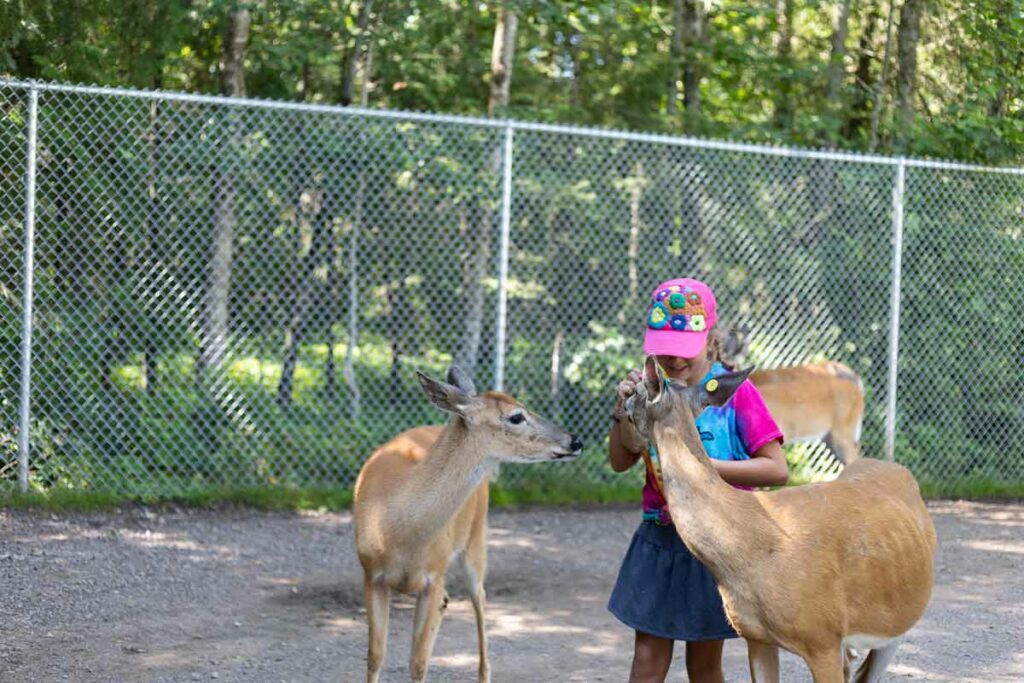 2. Wildwood Wildlife Park Zoo & Safari
Wildwood Wildlife Park Zoo & Safari is home to over 1,700 animals and 229 species and is the second largest zoo in Wisconsin, second only to Milwaukee County Zoo. Safari ride, petting zoo, exotic animals, birds, and more – spend the day up close and personal with lots of animals!
Read More: 15 Petting Zoos and Farms Near the Fox Valley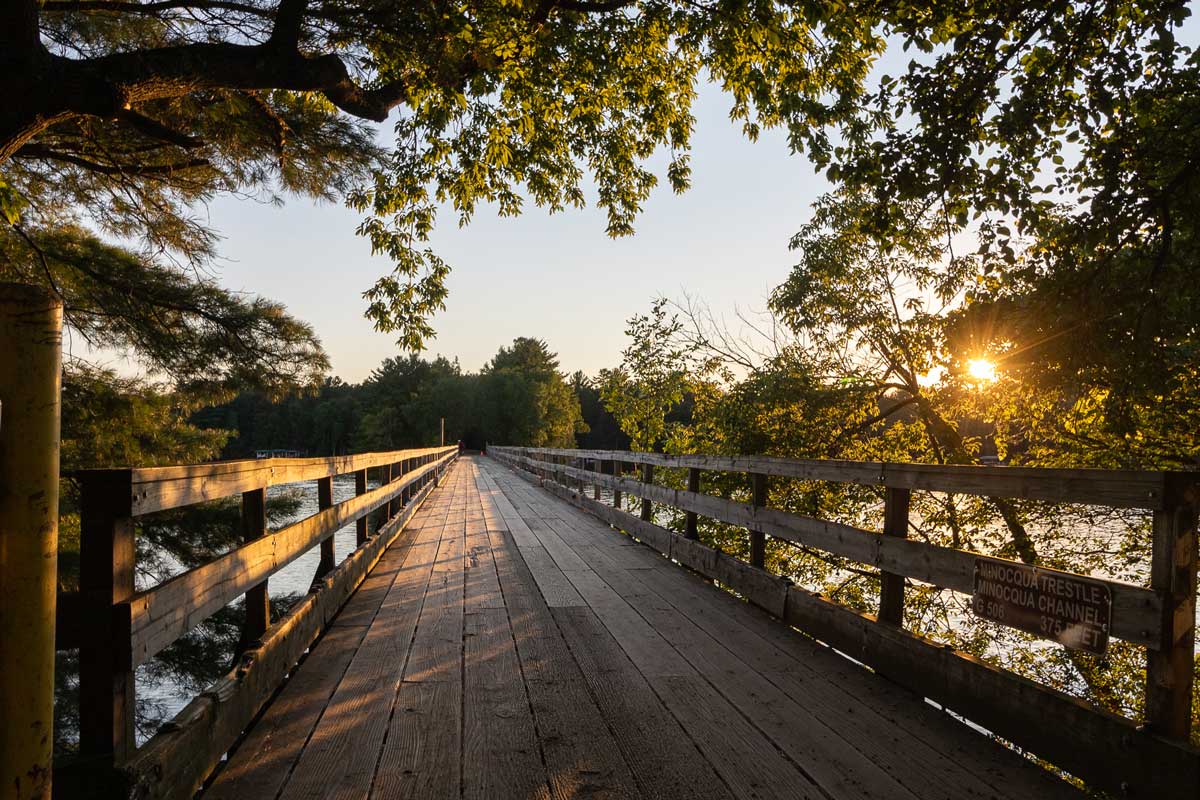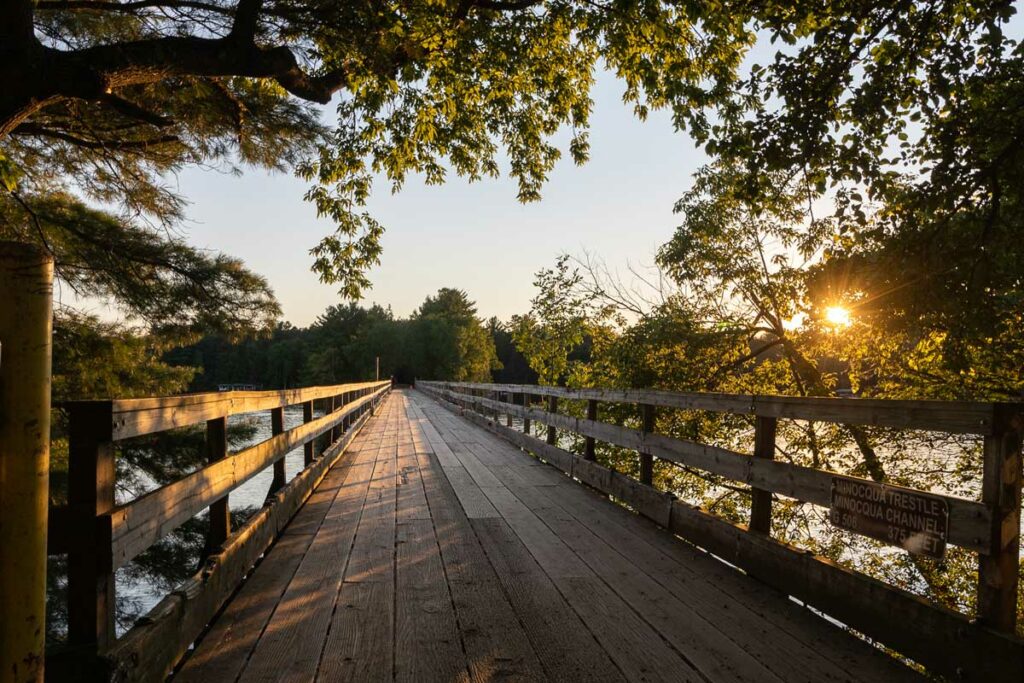 3. Minocqua Trestle Trail
This picturesque 375-foot trestle bridge on Lake Minocqua at the start of the Bearskin State Trail, a former railroad corridor now used for walking and biking (and snowmobiling in the winter) passes along lakes, marshes, and woods of Northern Wisconsin. The 21.5-mile trail connects Minocqua and Tomahawk.
The family and stroller-friendly trail's surface is compacted granite. Access the north trailhead in the town of Minocqua, where parking is available.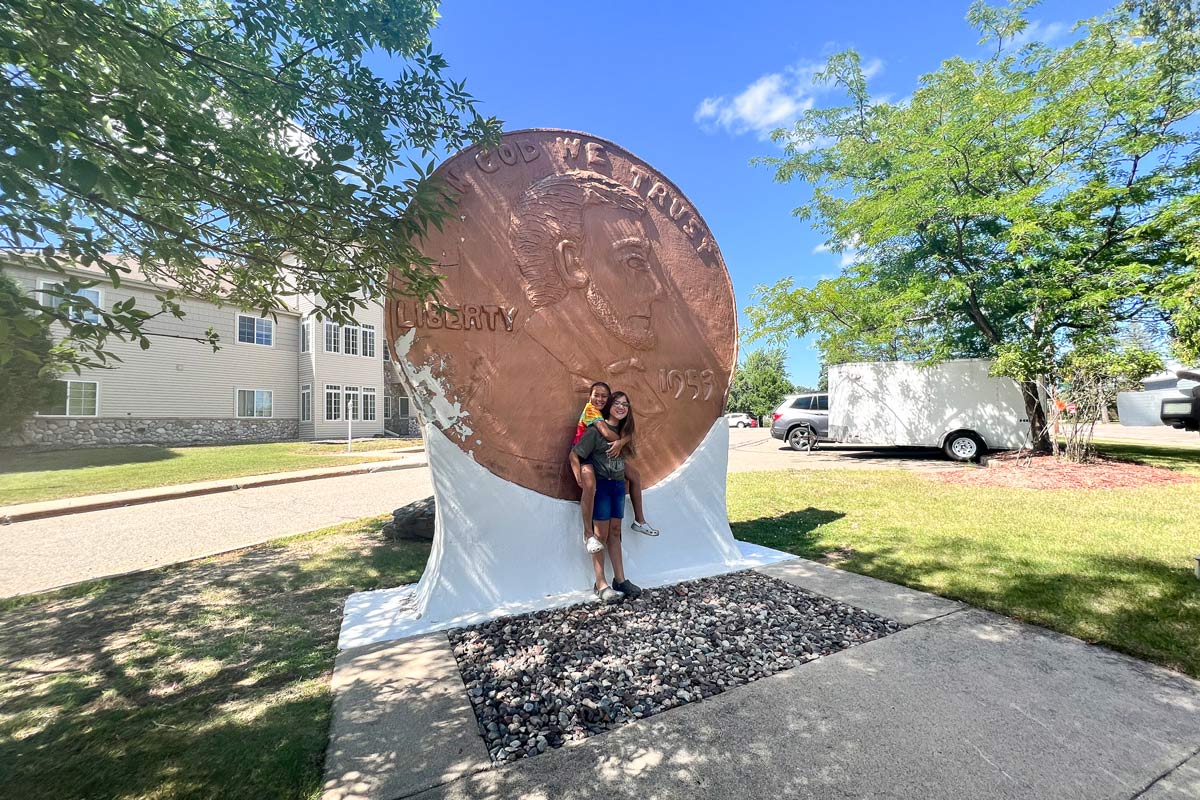 4. World's Largest Penny
Located in one of Minocqua's sister cities, Woodruff, this roadside attraction is worth a history lesson! The story dates back to 1953 when Dr. Kate Pelham Newcomb (known locally as "The Angel On Snowshoes") rallied local school kids to save their pennies to build a needed hospital for their city.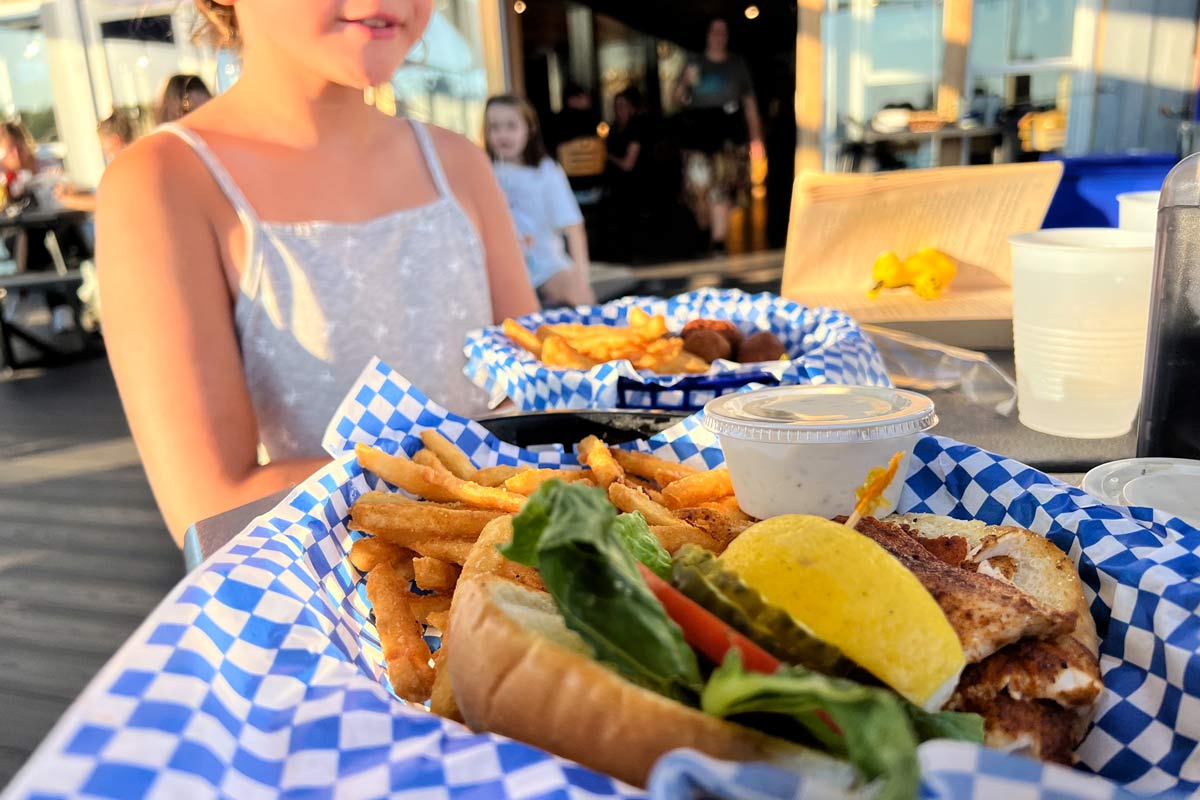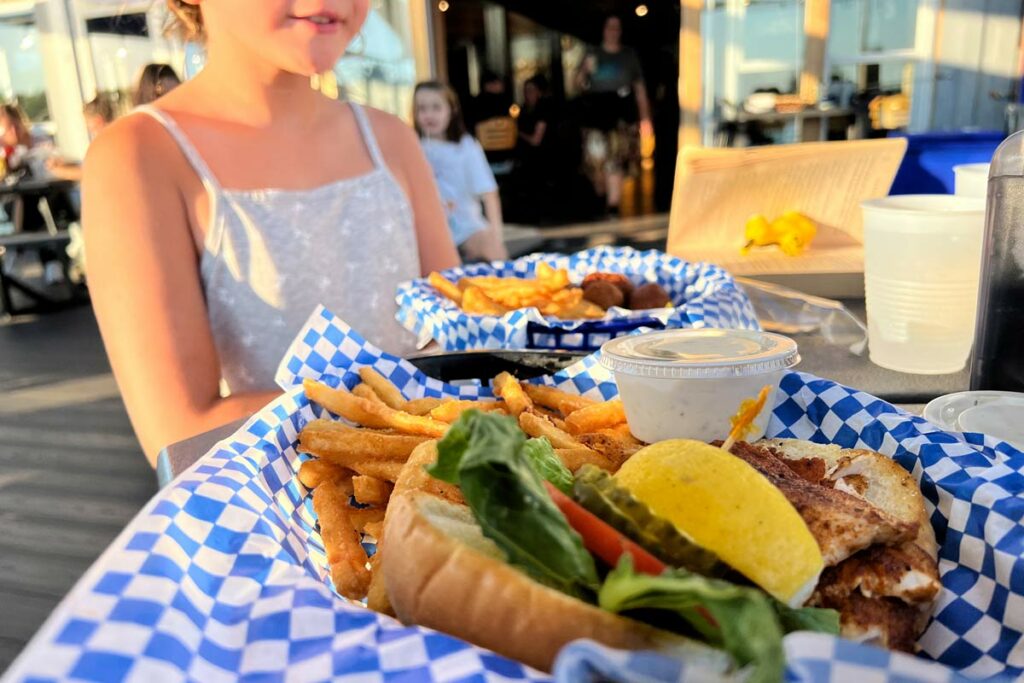 5. Waterfront Dining – Thirsty Whale, Minocqua
A long-standing tradition, The Thirsty Whale has been feeding visitors since 1902 and is located right on Lake Minocqua, just a short walk from downtown. Take in views of the water ski shows at one end of the patio and the trestle trail at the other.
The menu includes sandwiches, salads, and Friday Fish Fry. The kids' menu for ages 10 and under includes grilled cheese, mac & cheese bites, chicken strips, and mini corn dogs with fries or buttered noodles.
This family-friendly dining spot also serves alcoholic drinks. Enjoy your meal indoors if you need a break from the sunshine, or spend a leisurely dinner on the outside patio with waterfront tables. If you arrive and there is a wait, you'll find picnic tables for drinks and appetizers while waiting for dining tables and fun arcade games for the kids (and adults!) to pass the time.
If you're leaving a fan for life, check out the brightly colored fun tee shirts with a smiling whale!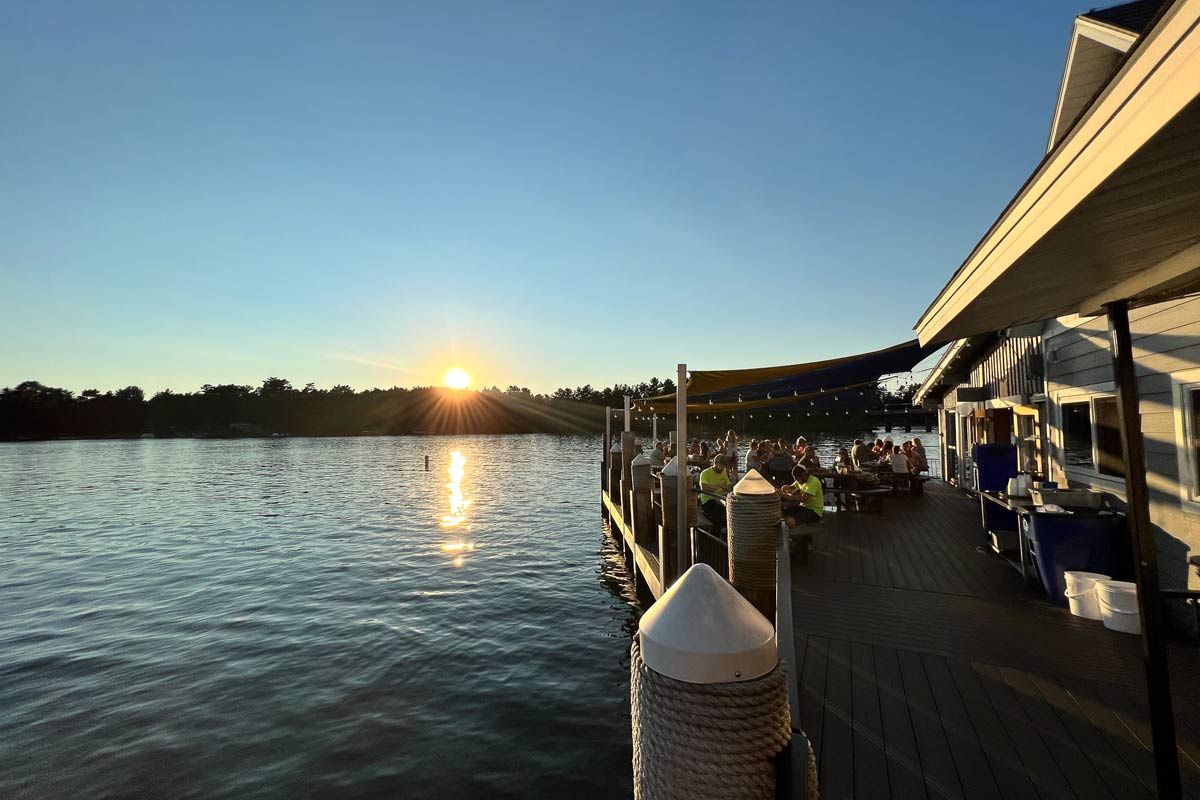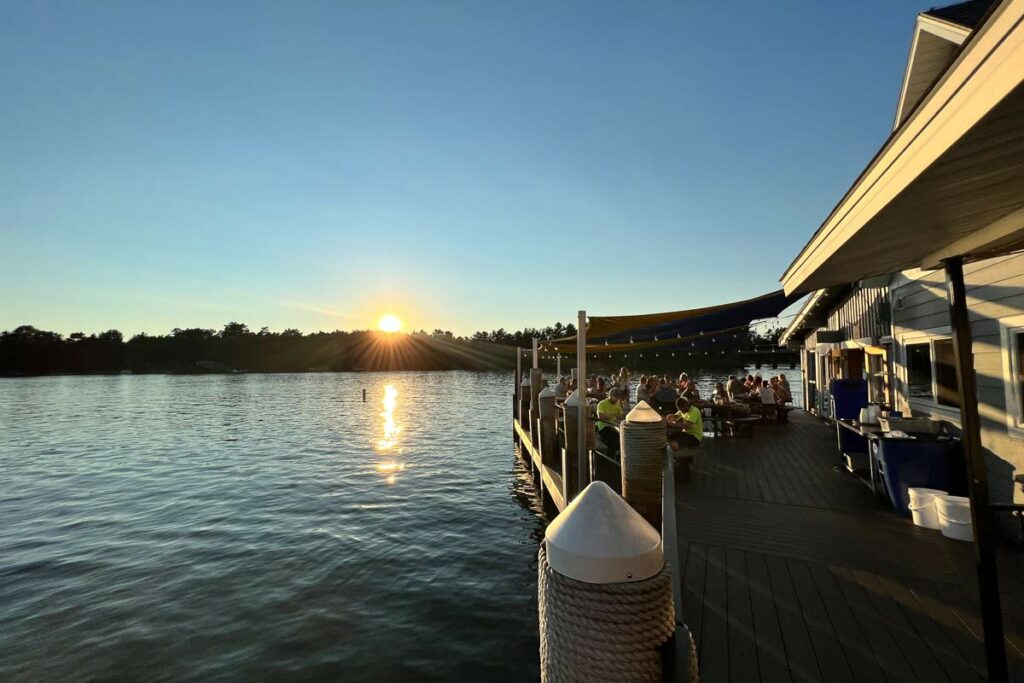 6. Min-Aqua Bats Water Ski Show
The oldest continually running amateur water ski show in the United States, Min-Aqua Bats Water Ski Shows. The club originated in 1950 with a group of local young people water skiing on Sunday afternoons. Shows run from June 12, 2022 – September 4, 2022, at 7 pm weekly on Sundays, Wednesdays, and Fridays.
Shows can be viewed from the Thirsty Whale or bleachers on the shore of the club at 422 West Park Avenue, near downtown.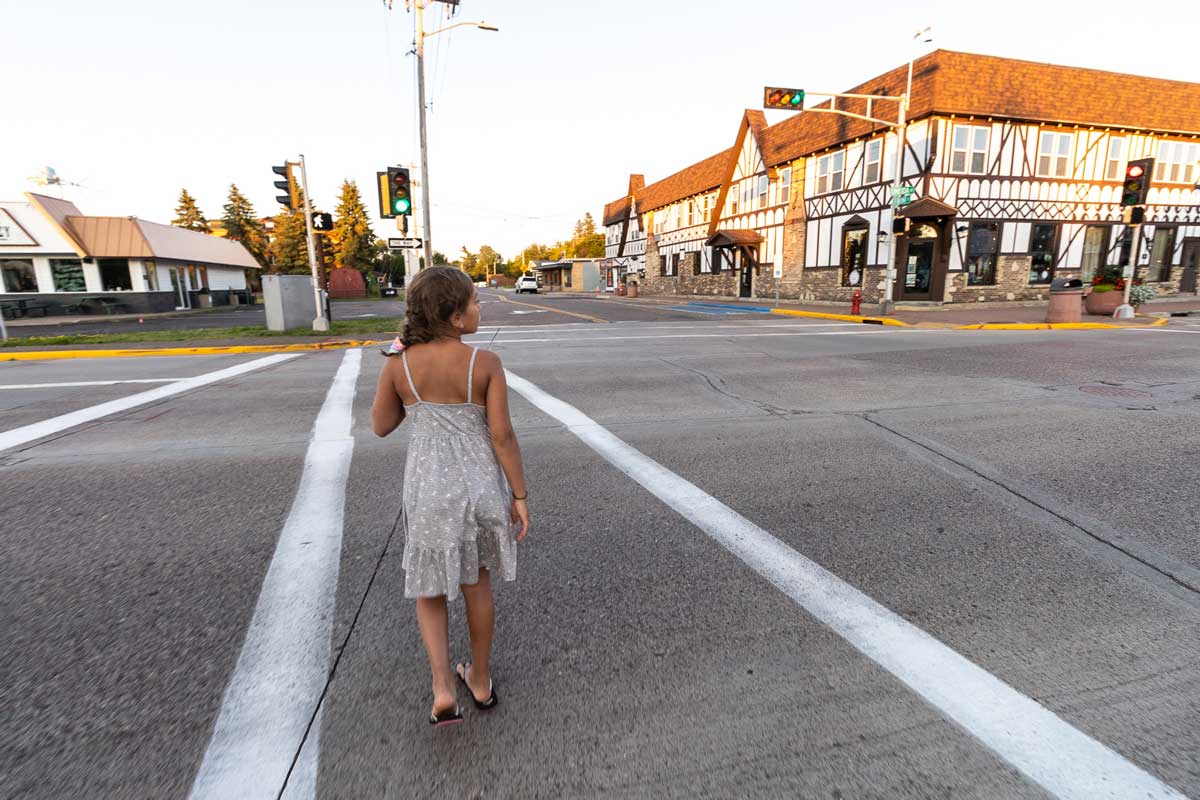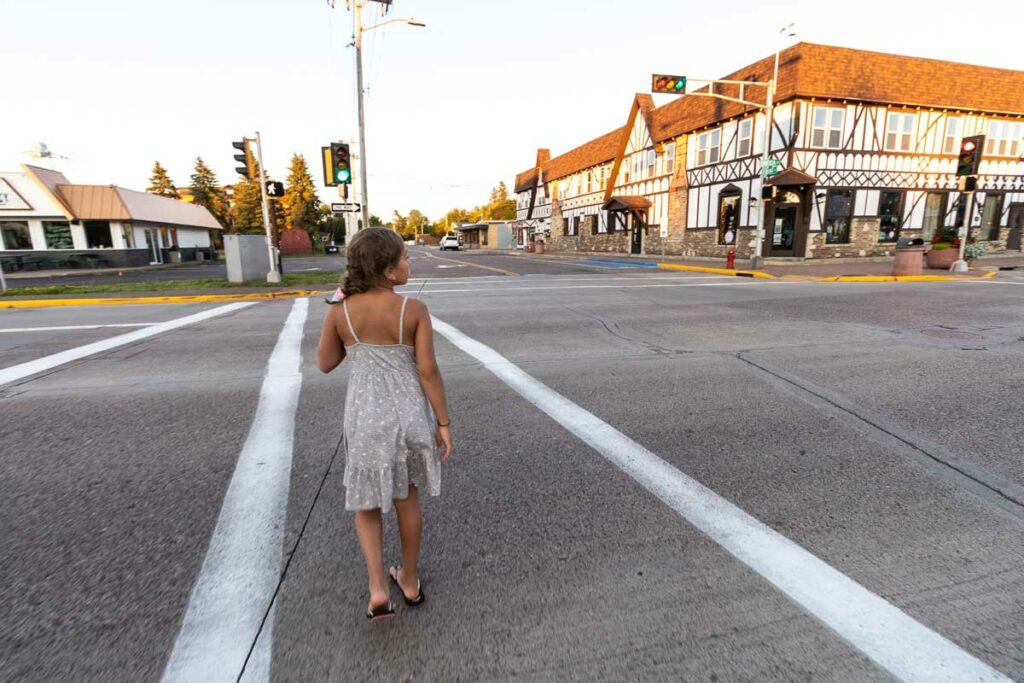 7. A Charming Downtown
Whether looking for a souvenir, tee shirt, or fudge, a stroll downtown is a picture perfect with its unique European and Mid-Century influenced buildings.
Dan's Minocqua Fudge is a family favorite—there's just no shortage of charm at this nostalgic candy shop! The old-fashioned candy shop and ice cream parlor boast 100 varieties of hard candy, taffy, and homemade chocolates. Don't skip popping in for a treat!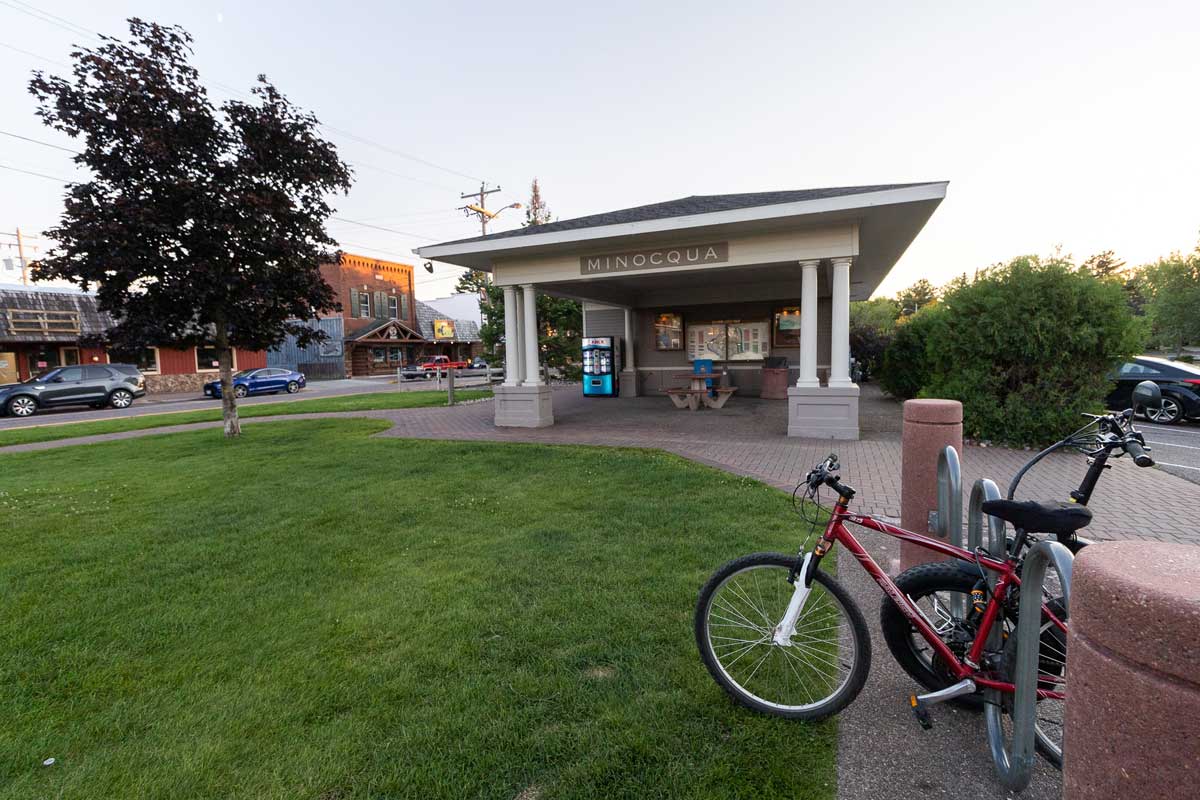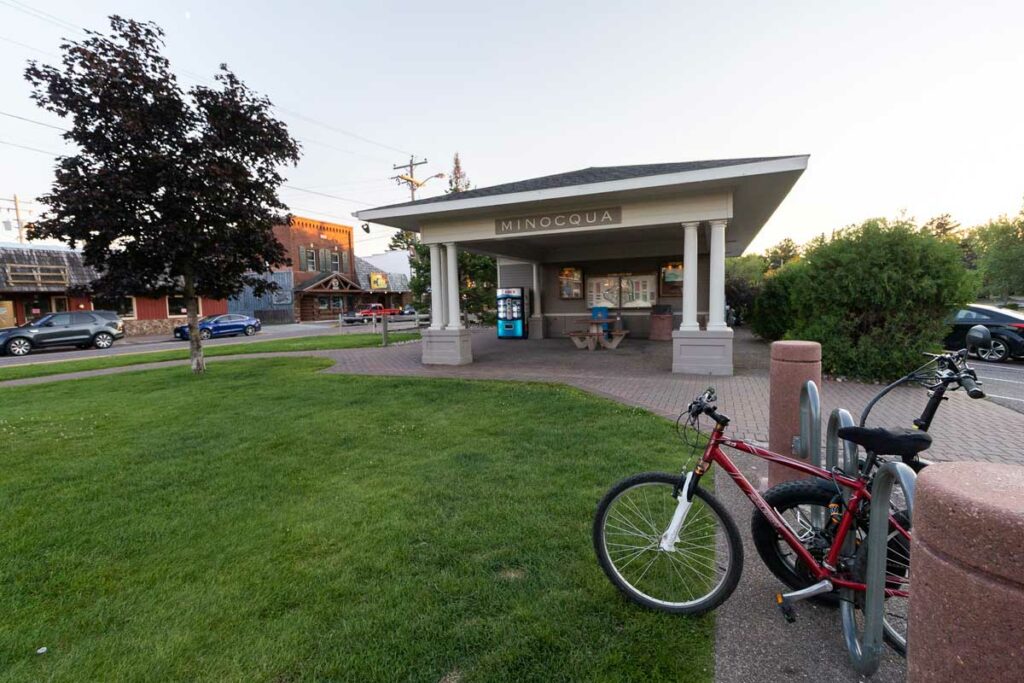 8. Farmer's Market
Find a local treat at the Minocqua Farmer's Market on Fridays from 8 am – 1 pm at the Let's Minocqua Visitors Bureau and Chamber of Commerce, off Highway 51 S. in Minocqua. The Farmers Market runs from Mid-May to Mid-October.
Feeling inspired? Start planning your next road trip! Find more summer adventures!