As someone who has visited the House on the Rock a half dozen times, I have learned that on each trip to the magnificent house of wonders, I see something that I didn't notice on the visit prior. There are so many unsuspecting gems and strangely beautiful collectives that you'll find you take a new perspective with each visit. Whether it's to marvel at the sparkle of the world's largest carousel or to be awe-struck by the 200-foot sea creature, there's something for everyone in the family to see here.
The House on the Rock attraction is located in Spring Green, WI, just under an hour southwest of Wisconsin Dells. Be sure to plan to give yourself about 3 hours if you intend to purchase the Ultimate Experience for all three sections of the complex. Each section offers something special, so I recommend doing the Ultimate Experience if it works for your family.
Rest spots and benches are located throughout the complex if short walking breaks are needed, and a food court is available until late afternoon for a lunch stop.
Be sure to check out additional information on the website, including notice of the small portion of the complex that is not accessible by motorized scooters, wheelchairs, or strollers due to the unique architectural design.
Lastly, remember to stock up on tokens at the main entrance when you purchase your tickets. Take it from me, you'll want to have a pocketful. Interactive exhibits and displays of automated orchestras are positioned throughout each section, and every room has a unique show in store for you.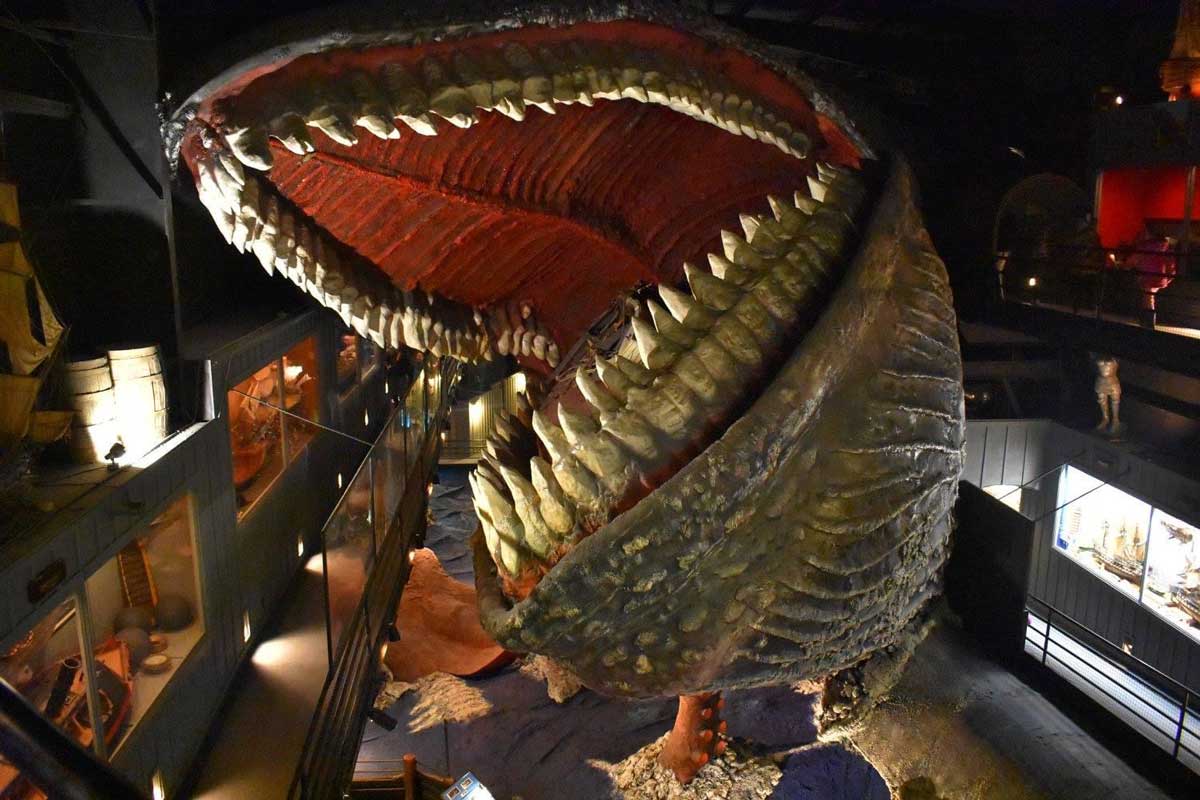 Plan Your Visit
House on the Rock, 5754 State Road 23, Spring Green, WI
Hours: 

May 16 – September 25, 2022 (Summer Hours): 9 am – 5 pm
September 26 – November 13, 2022 (Fall Hours): Open Thursday – Monday, Closed Tuesdays & Wednesdays
November 17 – January 1, 2023 (Christmas Experience): Open Thursday through Monday; Closed Tuesdays, Wednesdays, Thanksgiving Day, Christmas Eve Day & Christmas Day
Starting January 2, 2023: Closed for the season
Last Admittance to Ultimate Experience: 3 pm
All on-site ticket sales end and last admittance: 4 pm

Admission: 

Adult (Age 18 and up): $28.95
Junior (Age 7-17): $15.95
Child (Age 6 and under): $2.95
Other Family Fun Things to Do Nearby
Governor Dodge State Park, Wisconsin 23, Dodgeville, WI (8 minutes away, 6 miles)

One of Wisconsin's largest parks, with over 5,000 acres of steep hills, bluffs and deep valleys plus two lakes and a waterfall.

Blue Mound State Park, Mounds Park Road, Blue Mounds, WI (30 minutes, 26.4 miles)

Enjoy hiking trails, observation towers, splash pad, playground and more at this Wisconsin State Park. Also a great place to camp! Find more tips.

Cave of the Mounds, Cave of the Mounds Road, Blue Mounds, WI (31 minutes, 27.4 miles)

Explore geological wonders at the Cave of the Mounds and Blue Mound State Park! Explored underground in the caves or hike on the beautiful grounds. 

Mount Horeb, WI (35 minutes, 30.6 miles)

Grab a bite to eat and explore the town looking for trolls in the "Troll Capital of the World." Also, find charming characteristics from its Norwegian heritage in its architecture and local shops!
Madison is just a skip away too! Need more ideas on things to do? We got you covered!