If you are looking for a great place to spend the day with your children, Fritse Park is a perfect fit! Located in the Village of Fox Crossing, this 15.26-acre park nestled along the western shore of Little Lake Butte de Morts offers a host of playground, walking, biking, kayaking, and fishing opportunities to keep your little ones entertained for hours.
Visiting the park on a summer weekday? Keep your eyes peeled for a visit from the Neenah Public Library's bibliocycle, and a chance to check out some great reads right here at the park. The park provides ample picnic tables and a clean, indoor pavilion and bathroom area (that is open year-round to boot!) so you can linger at the park and thoroughly enjoy your visit.
READ MORE: 5 Tips to Make the Best of Adventures at the Park & Beyond with Kids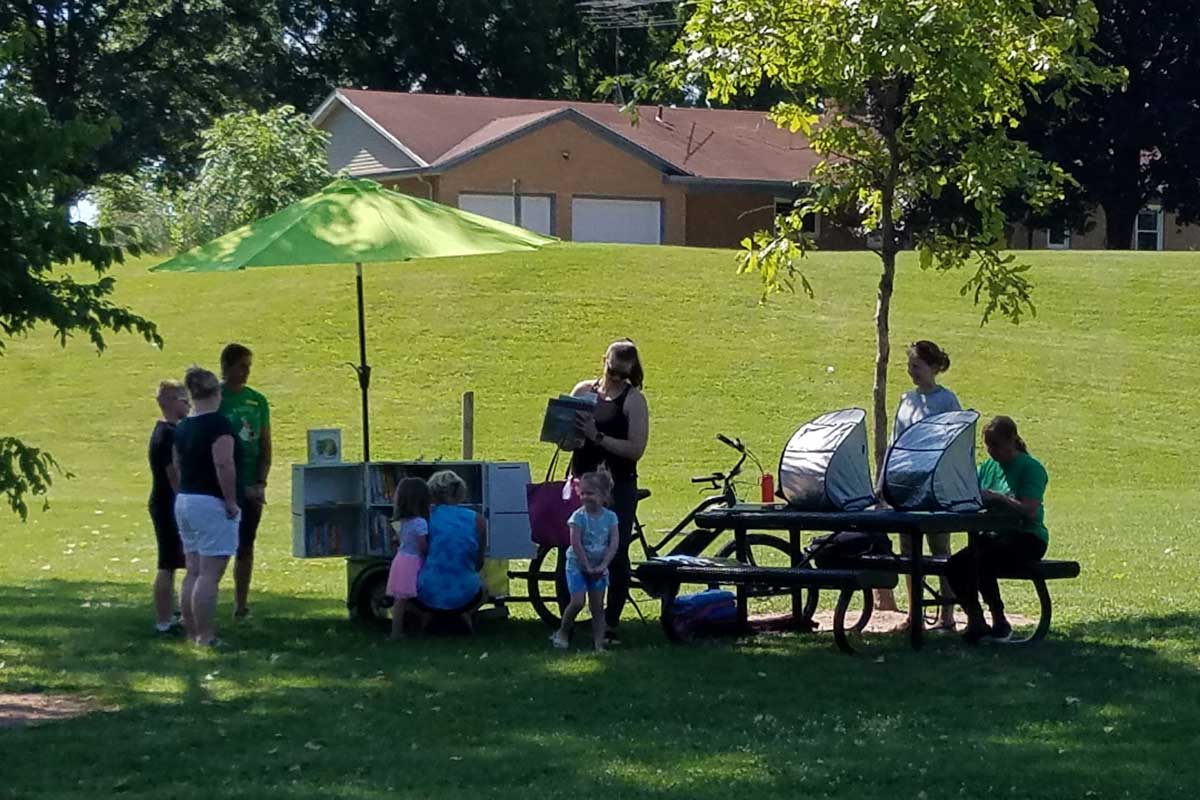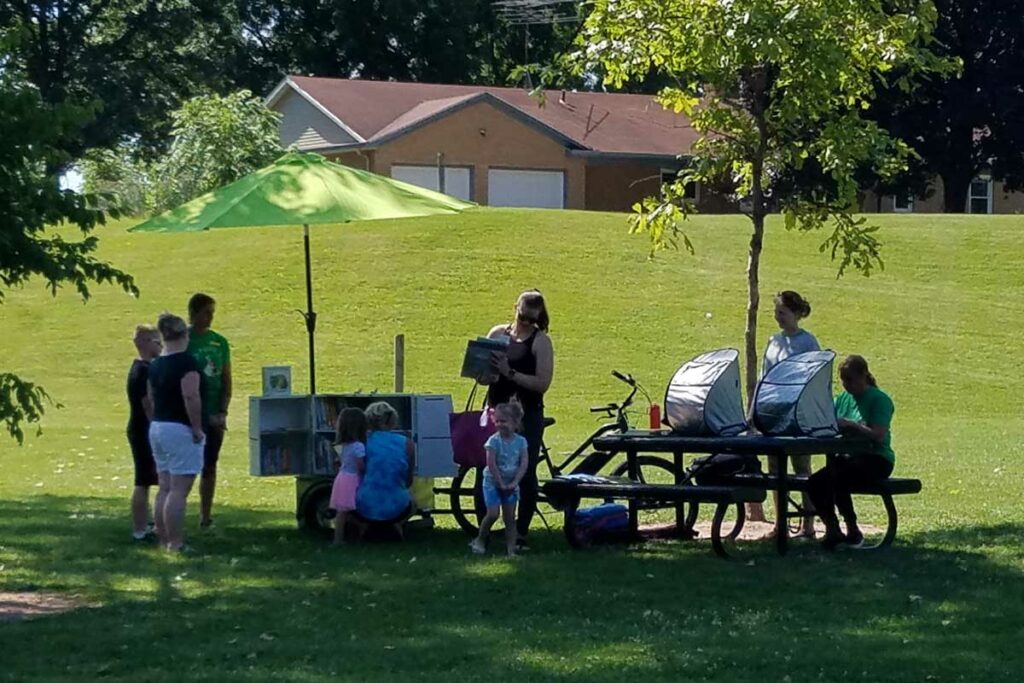 Fritse Park At-A-Glance:
Address: 937 North Lake Street in Fox Crossing, Wisconsin
Surface Ground: mulch
Bathrooms: yes- open year round and includes a diaper changing area and drinking fountain!
Parking: parking lot with overflow parking available across the street
Other Amenities: Bike racks, grills, picnic tales, indoor year-round pavilion, bike repair station
Park Highlights
Fun nature themed playground.
Giant metal slide built into the hillside.
Hills perfect for wintertime sledding
Trestle Trail Bridge
Train Depot
Spiderweb climber
Rydell Conservancy next door
Our Favorite Spaces
Adventure Playground and Giant Slide
While you are visiting Fritse Park, you'll likely find your first stop at the Adventure Playground. Let your kids jump right into all of the fun activities here including tree slides, climbing boulders, spiderweb climbing, swings, and a train & depot for some great imaginative play opportunities. Take advantage of nature's own playground here, too, with the giant surrounding hills that are perfect for rolling or sledding in the wintertime. The biggest highlight at the playground is the GIANT metal slide located on the edge of the woods near the shore of Little Lake Butte de Morts. This kid-favorite slide is built into the hillside and keeps families returning to Fritse Park time and time again!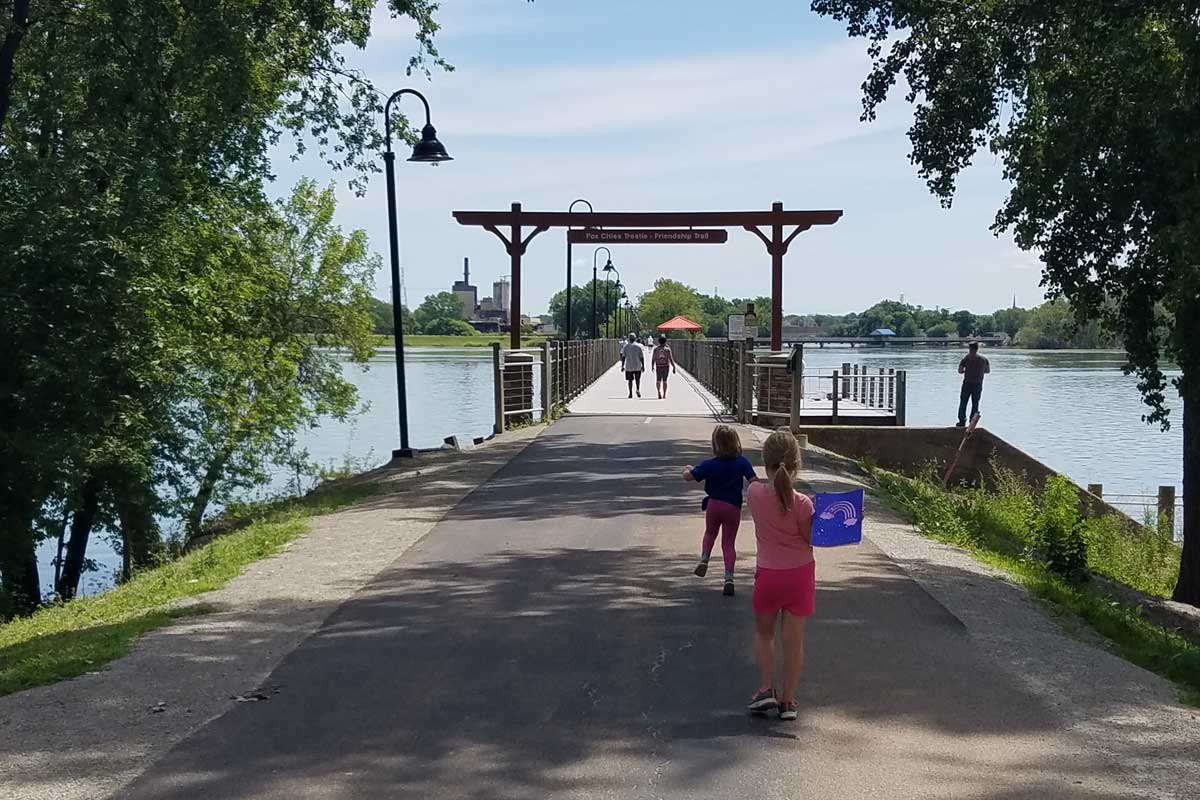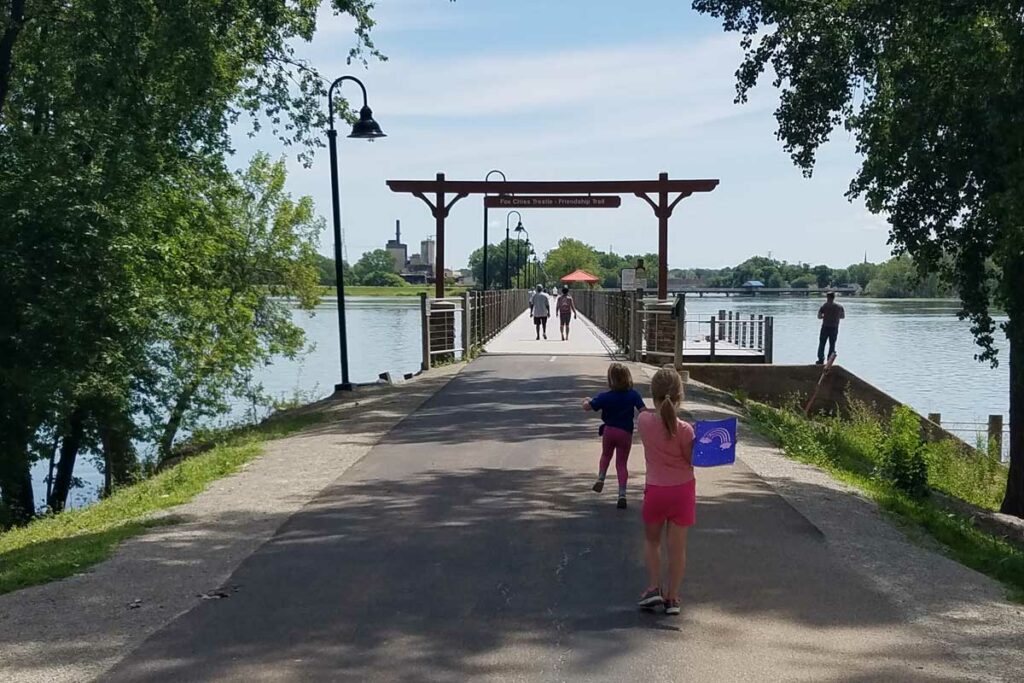 Trestle Trail Bridge and Loop the Little Lake
The Loop the Little Lake Trail is a 3.5-mile pedestrian and biking trail that passes through the Village of Fox Crossing, City of Neenah, and City of Menasha. The trail includes four trestle bridges, including the Trestle Trail Bridge that connects to Fritse Park, and four parks (3 with restrooms!) along the way. This is a perfect, vehicle-free path to try with your little walker or biker. Pro trip: bring a stroller or baby sling to give your littlest walkers a break as needed. Along the trail, you will see a variety of birds, waterfowl, anglers, and paddlers enjoying the natural beauty of the Little Lake. Check out the Loop The Little Lake Trail website for further details to help plan your adventure!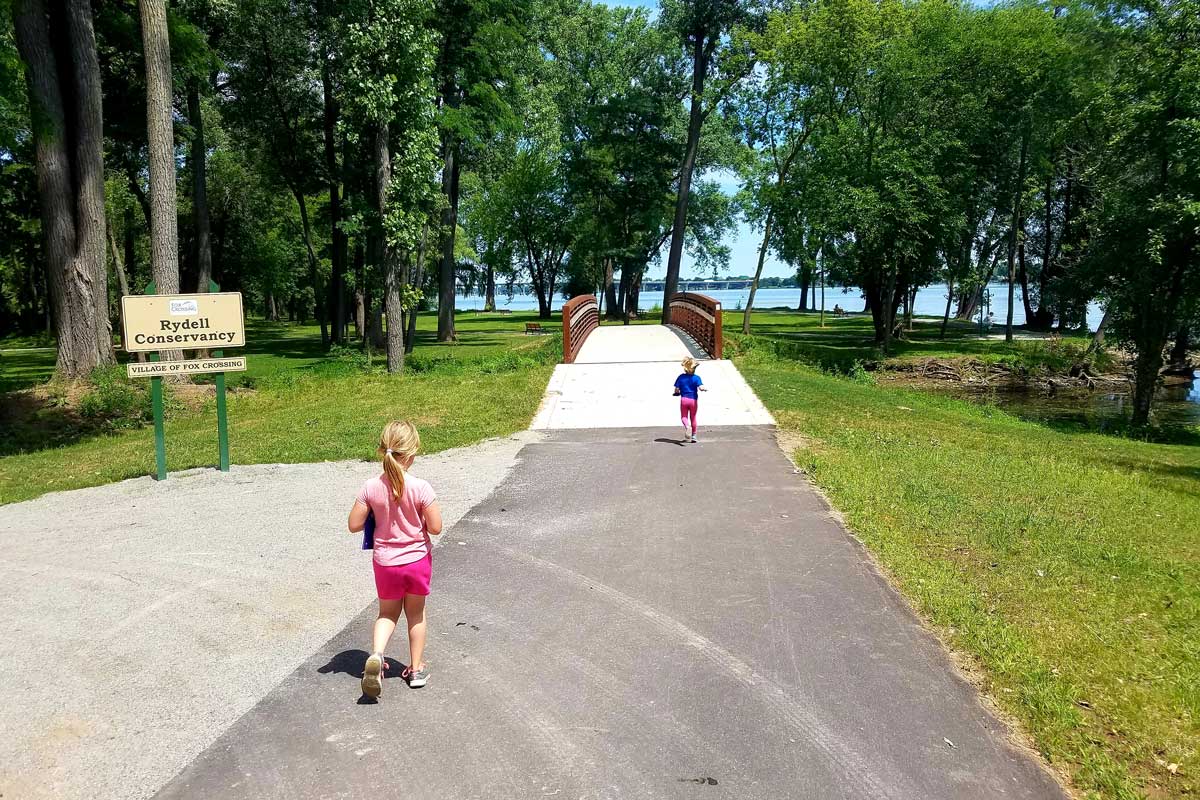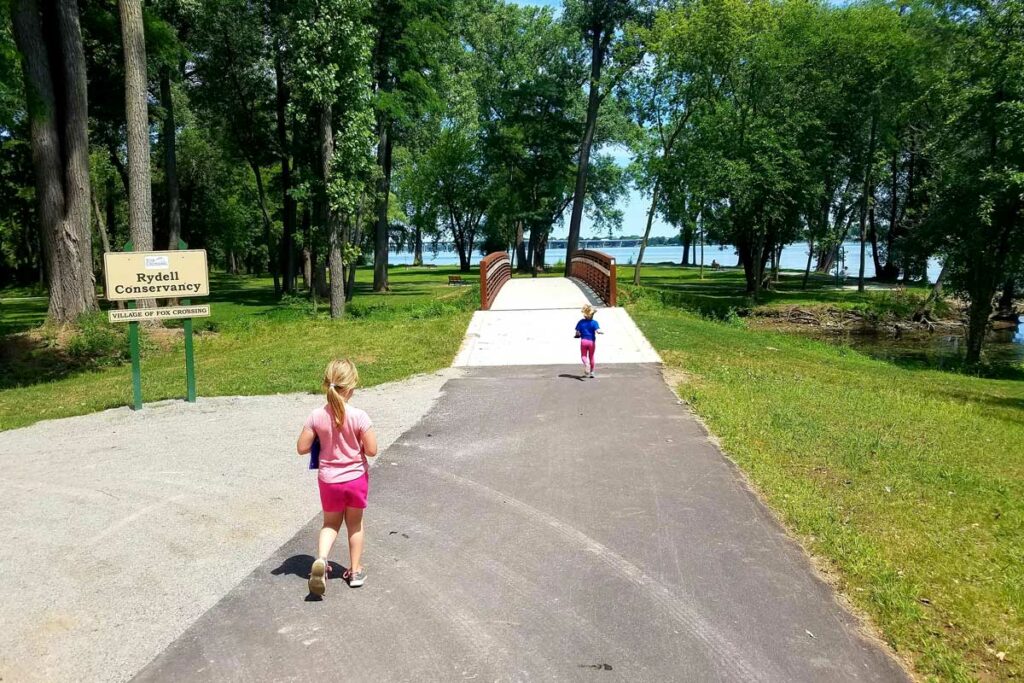 Rydell Conservancy
Just north of the Trestle Trail, you'll find the Rydell Conservancy. This beautifully peaceful little area is a hidden gem of Fritse Park and sees much less traffic. Spattered with benches and swings, you'll be able to find a perfect spot to enjoy a book or a quiet view of the lake. In the middle of the swampy area of the conservancy you'll find a lovely little pond that's perfect place for little ones to toss rocks or drag sticks through its mirror-like waters. Don't skip this little gem while you are visiting Fritse Park.
More than just a playground, Fritse Park in Fox Crossing offers a host of outdoor fun and adventure activities awaiting you and your family. No matter the season, you'll want to get out into nature and explore Fritse Park today!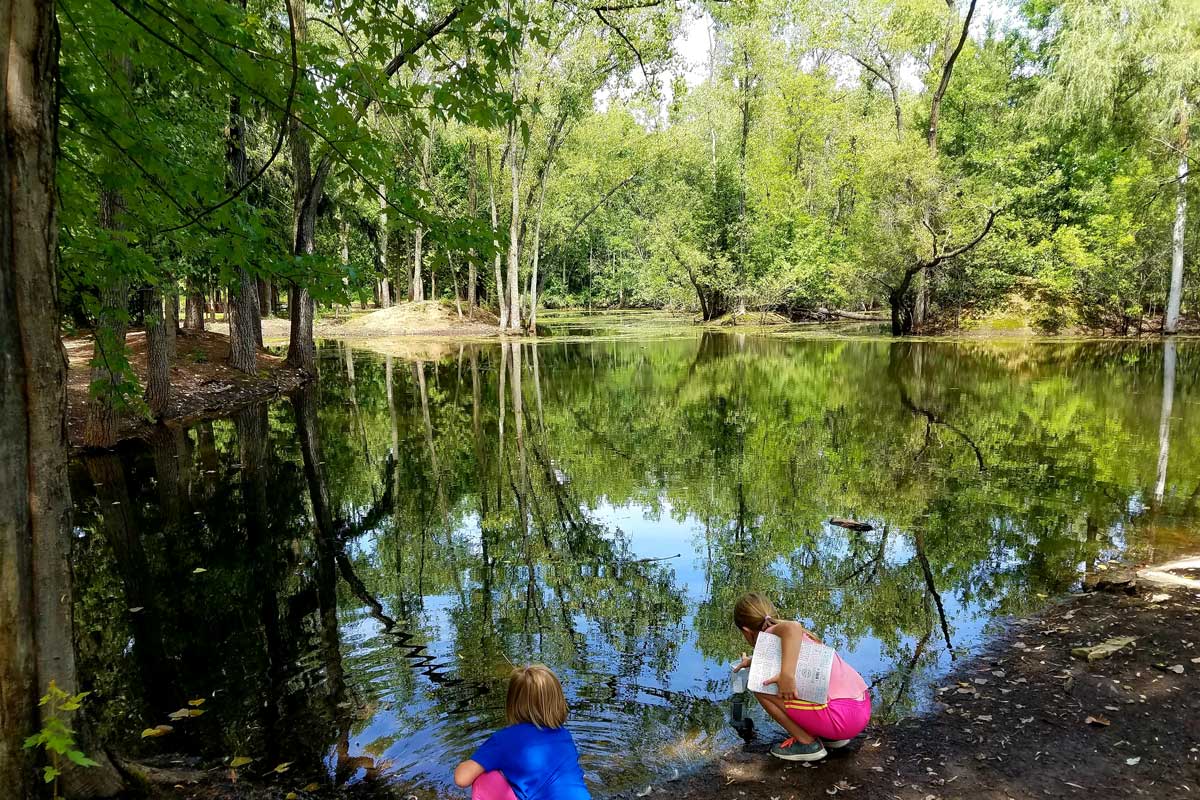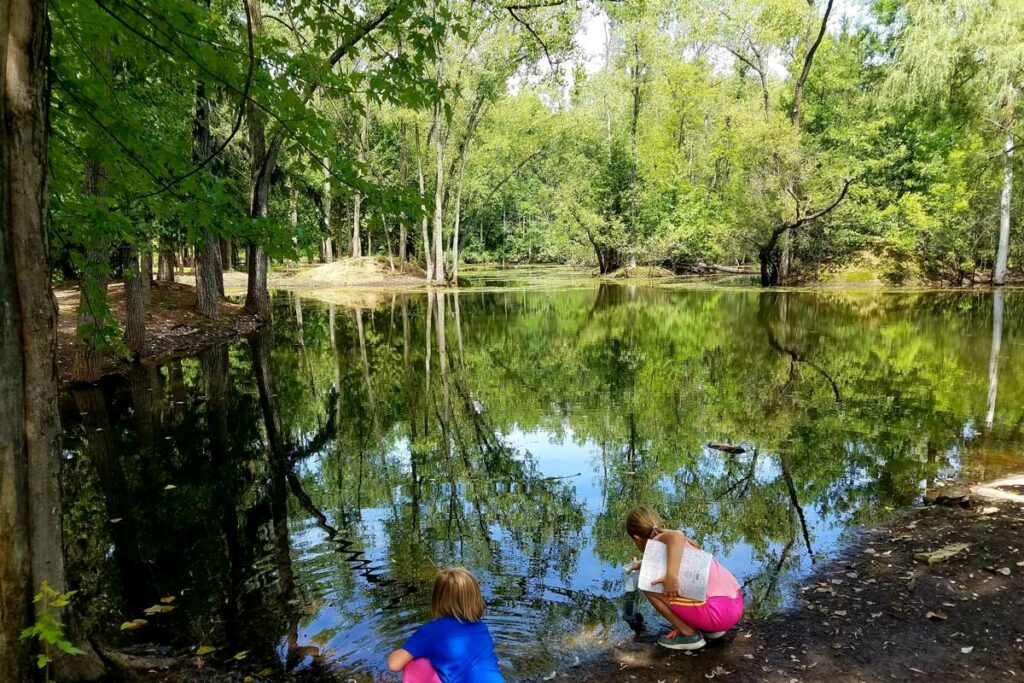 Nearby Food & Coffee:
READ MORE: Neenah Splash Pad, Park, & Playground at Washington Park