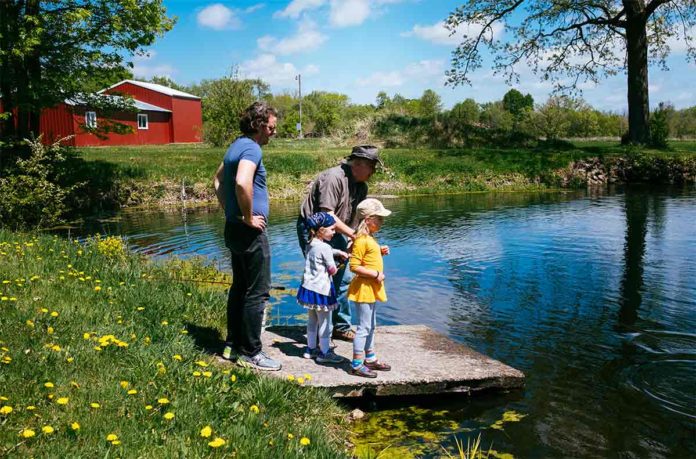 Celebrate Dad by taking him out to an old favorite spot or on a brand new adventure! Find the perfect thing to do with your family on Father's Day in Northeast Wisconsin!
There are spots all over perfect for families to drop a line together! Kids don't need a license, but Dad will!
There's a mini-golf obstacle waiting for everyone at one of the awesome spots to play around Northeast Wisconsin. From big courses to small, there is something for everyone and usually ice cream to be found nearby!
What says "I love you, Dad!" better than a basket of perfect fries followed by a sundae?
The weather is going to be amazing this weekend and perfect to pack up a picnic and head to a beach for the day!
Air-conditioned and full of snacks and entertainment, a movie might be just the thing to make his day.
Explore a new trail as a family!
Need a celebratory pie, steak, fish, or fresh fruit and veg to make a delicious Father's Day dinner at home? Our markets have you covered!
There are multiple waterfalls within an hour or so drive from the Fox Valley area. Choose one and make it a day trip!
Another air-conditioned option for a hot weekend! Many area bowling alleys have Sunday specials – win!
Dad is so lucky that Father's Day and Breakfast on the Farm season collide! Enjoy a morning on a working farm eating a delicious breakfast that doesn't leave anyone stuck cleaning the kitchen after!
Try something new and head out to find a geocache. We've got some tips for you to get started!
There's a museum for every dad's interest! Find one close by or in day trip-able distance!
Tickets for the rides at Bay Beach are just 25 cents and you can pack a picnic to enjoy a super fun day with a super low price tag!