If you're looking for a park with beautiful views of our Capitol in Madison, then Governor Nelson State Park is for you! Situated north of Madison along the shores of the 10,000-acre Lake Mendota, Governor Nelson is a favorite spot for swimming, boating, fishing, picnicking, and hiking along the 8.4 miles of trails. This is a perfect spot to add to your family's itinerary if you're in the Madison area.
Ready to plan your adventure? Before you hit the road to visit, we recommend you join the 2022 Wisconsin State Parks Challenge and get your kids started with the Wisconsin Explorer's Program so that you can earn prizes and patches while you explore nature together.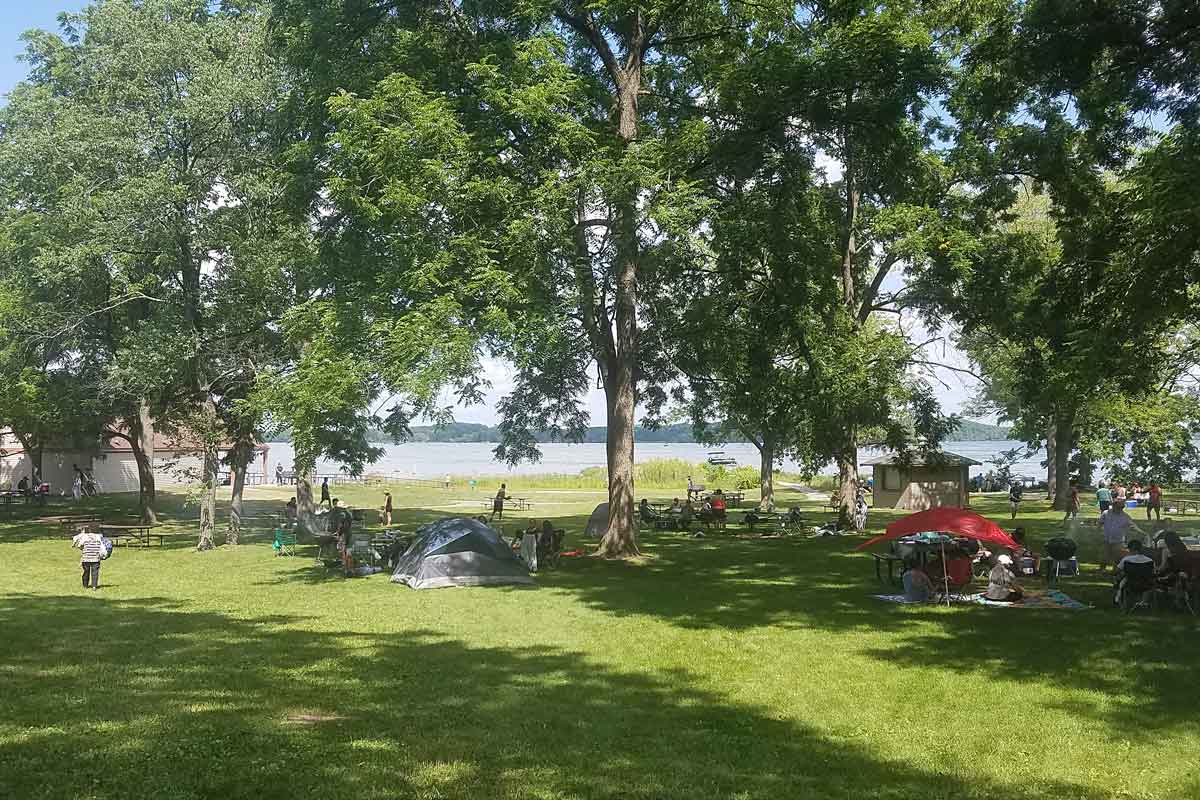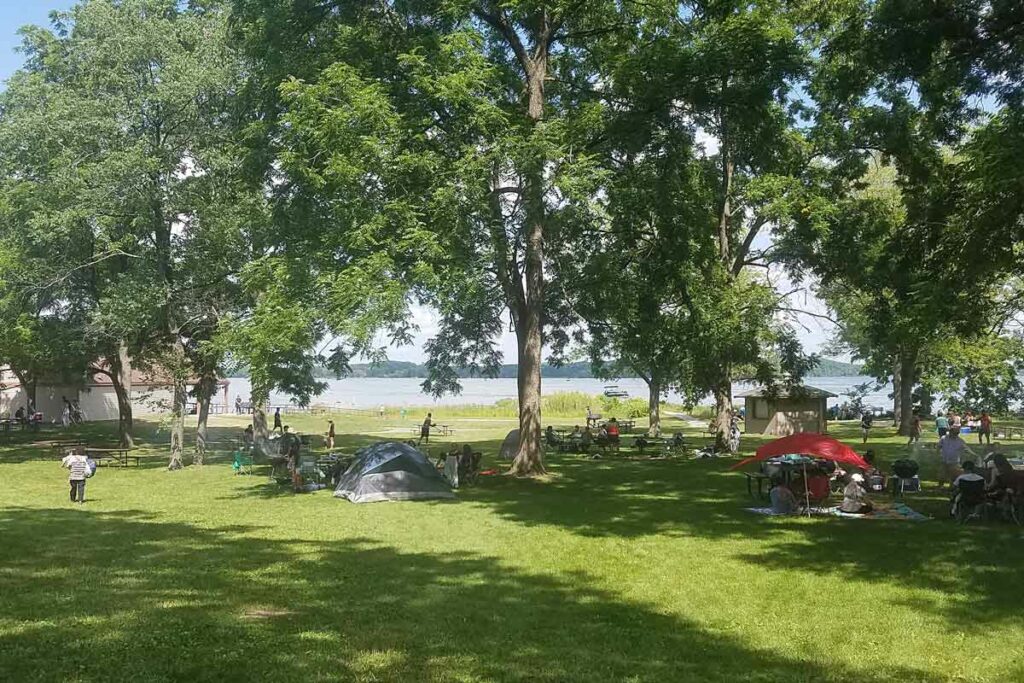 Governor Nelson State Park At-A-Glance:
Travel Specs: 1 hr, 54 min | 109 miles, Dane County
Address: 5140 County Hwy M, Waunakee
Camping: No, day-use park only
Vehicle Admission Pricing: With a WI license plate, you can purchase a daily pass for $8 or an annual pass to all of Wisconsin's state parks for $28. Stop in at the park office.
Pets: Leashed pets are allowed in the park.
History: This state park is named after former Wisconsin State Governor Gaylord Nelson. These northern shores of Lake Mendota were once home to Native American tribes, and several effigy mounds remain here in the park today.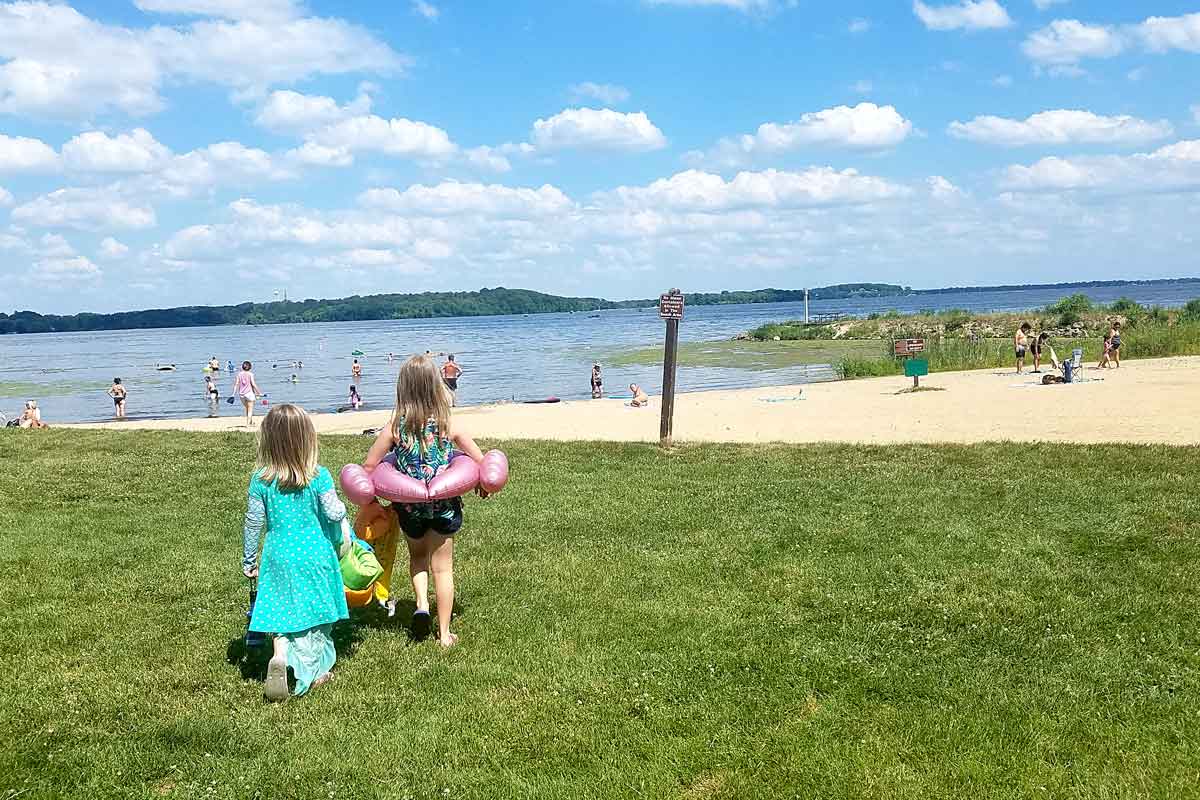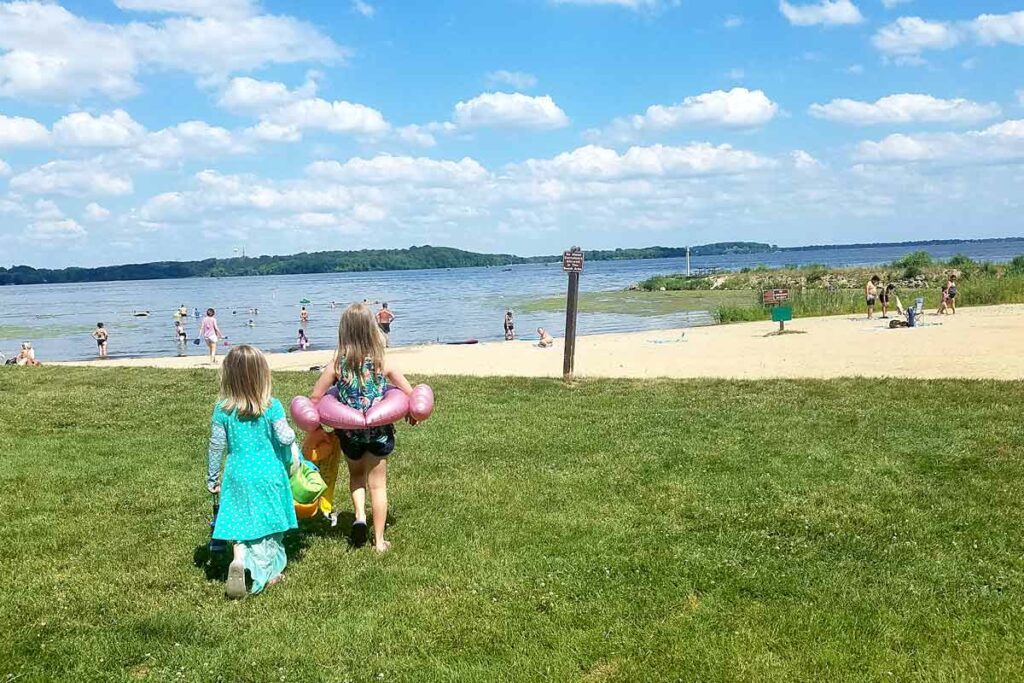 Recreation
Beach & Swimming
Governor Nelson State Park is an easy pick if you're looking for a Madison-area spot to enjoy the beach and lake recreation! Nestled along the shores of Lake Mendota, you'll catch some amazing glimpses of downtown Madison and the Capitol building from the beach here. There is plenty of sand to enjoy and green space for picnicking, playing, or sunbathing. The restrooms nearby are also equipped with showers if you need to rinse off.
Check any posted signs about water quality before jumping in for a swim here at the lake! And, the bottom can be quite mucky, so we definitely recommend water shoes for anyone a little squeamish about weird sensations.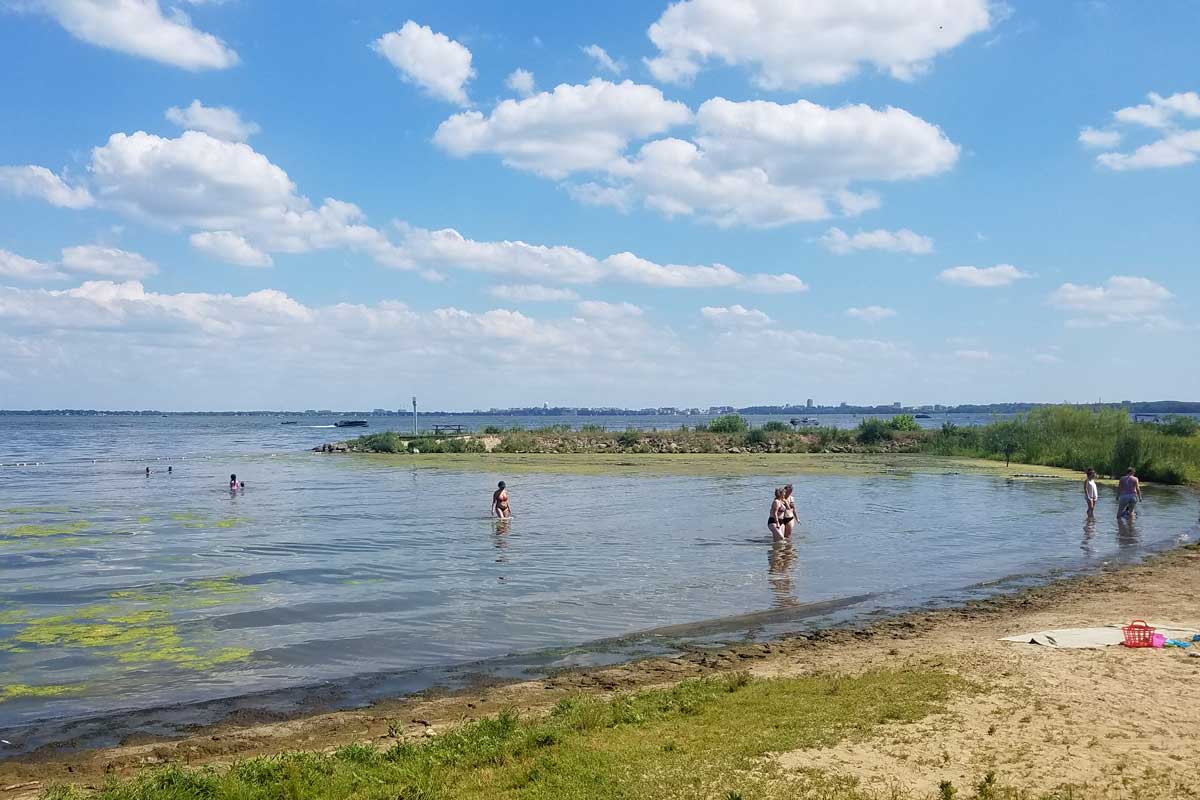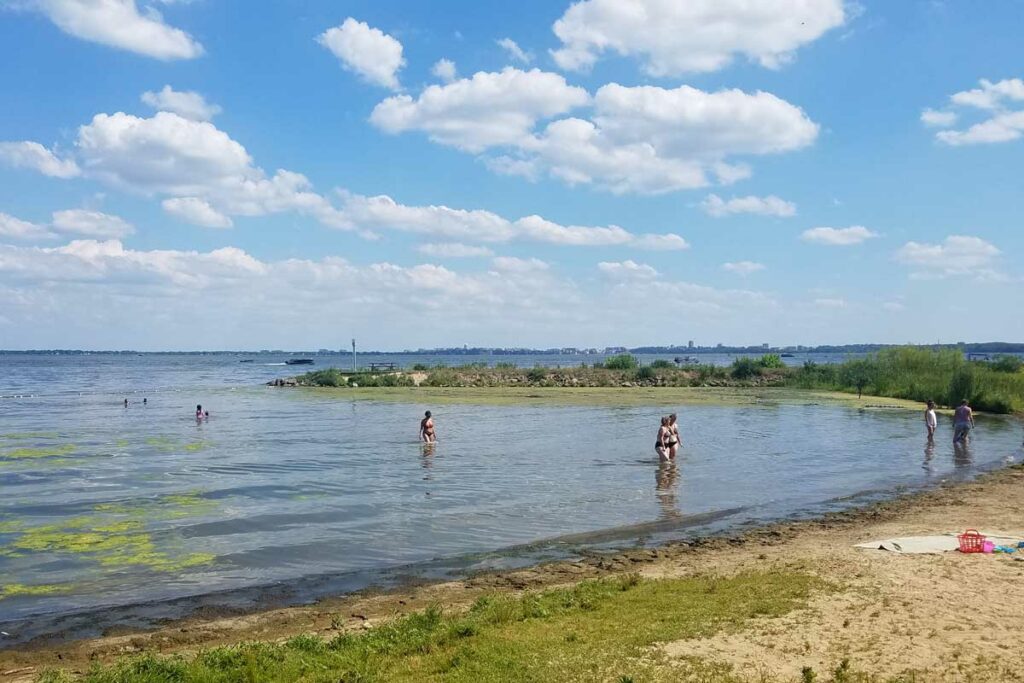 Fishing & Boating
There is plenty of fish for you and your family to catch here on Lake Mendota! The park has an accessible fishing pier nearby the boat launch and a fish cleaning station (in season) to facilitate your experience.
Put in at the park's boat launch with your canoe or kayak, and enjoy a paddle around beautiful Lake Mendota! Beyond the breathtaking Madison Capitol views, there is so much to explore and see here on Madison's biggest lake.
Hiking
The park offers 4 low-key hiking trails ranging from 1 mile to 2.4 miles in length for your family to enjoy while here. If you're interested in a bit of culture and history, try the 1-mile Woodland Trail where you'll catch a glimpse of several Indian effigy mounds, one of which is shaped like a panther.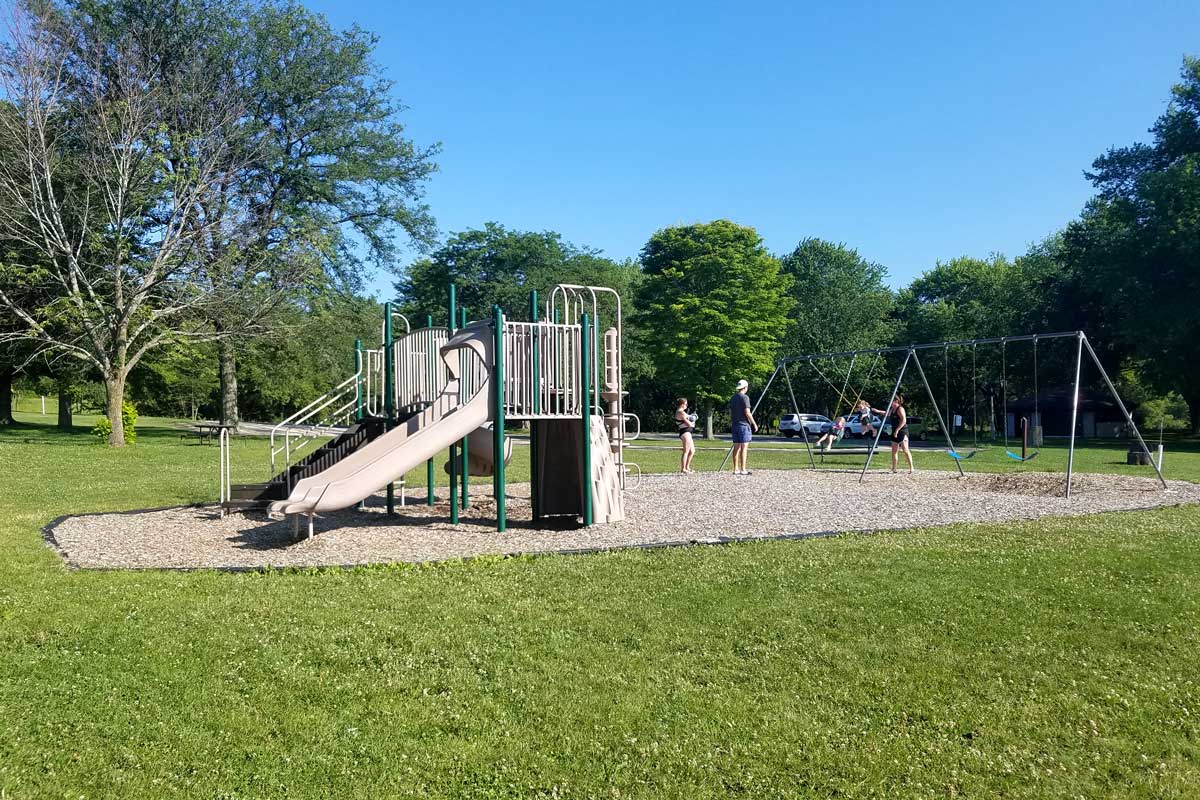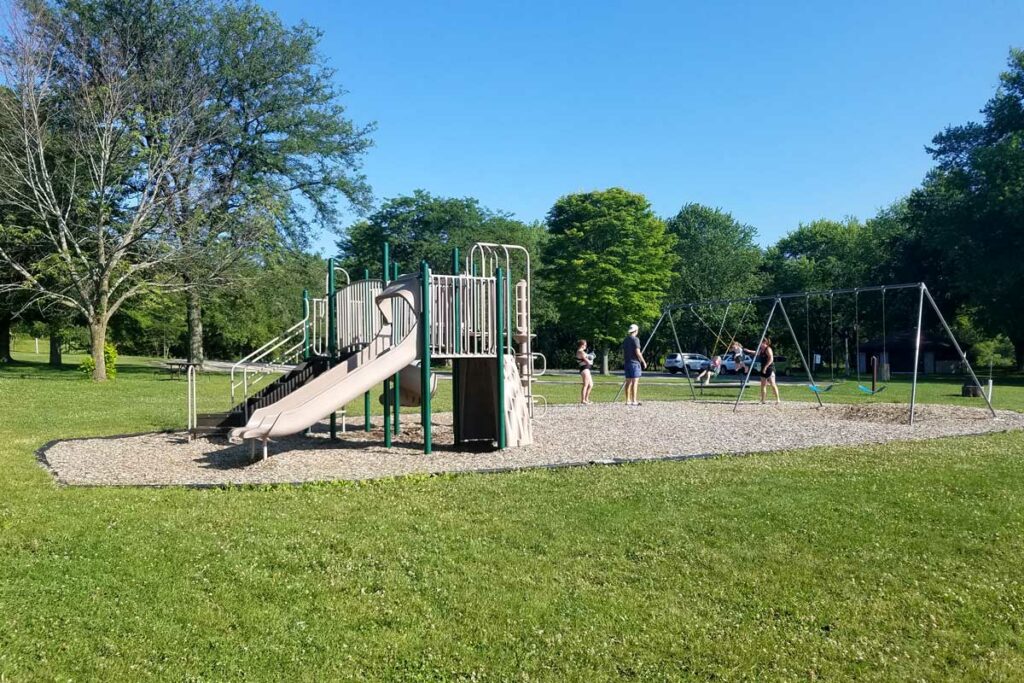 Picnic Area & Playground
Right along the Lake Mendota beach here at Governor Nelson, you'll find an amazing green space and two pavilions for picnicking! This is a Dane County favorite for so many families. There is also a wonderful play structure with sand right here for the littles to enjoy, all within eyesight of the beautiful downtown Madison cityscape. Trust us, you'll want to pack a picnic, some comfy chairs, and linger here for a delightful afternoon with your family.
Winter Activities
The park's 4 hiking trails are transformed for winter recreation once the snowfall is ideal! The 2.4-mile Morningside Trail is a multi-use trail for cross-country skiing, snowshoeing, and leashed pets in the wintertime.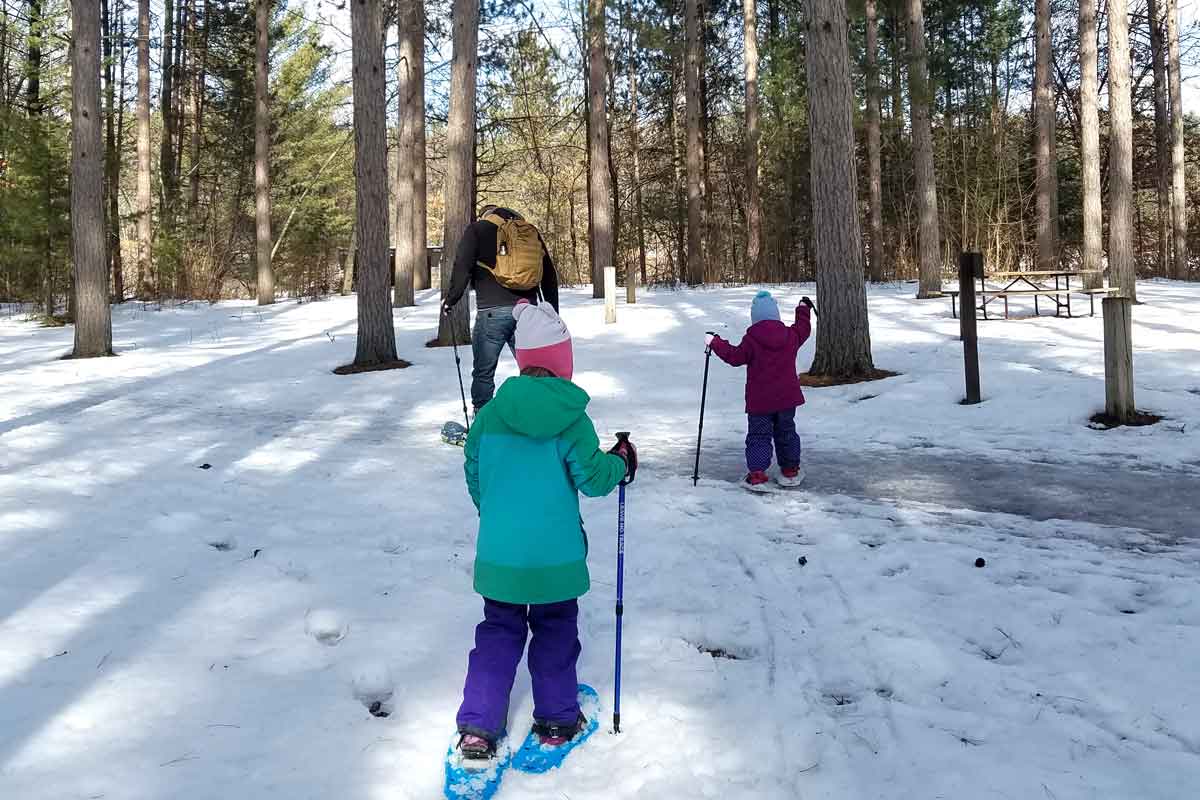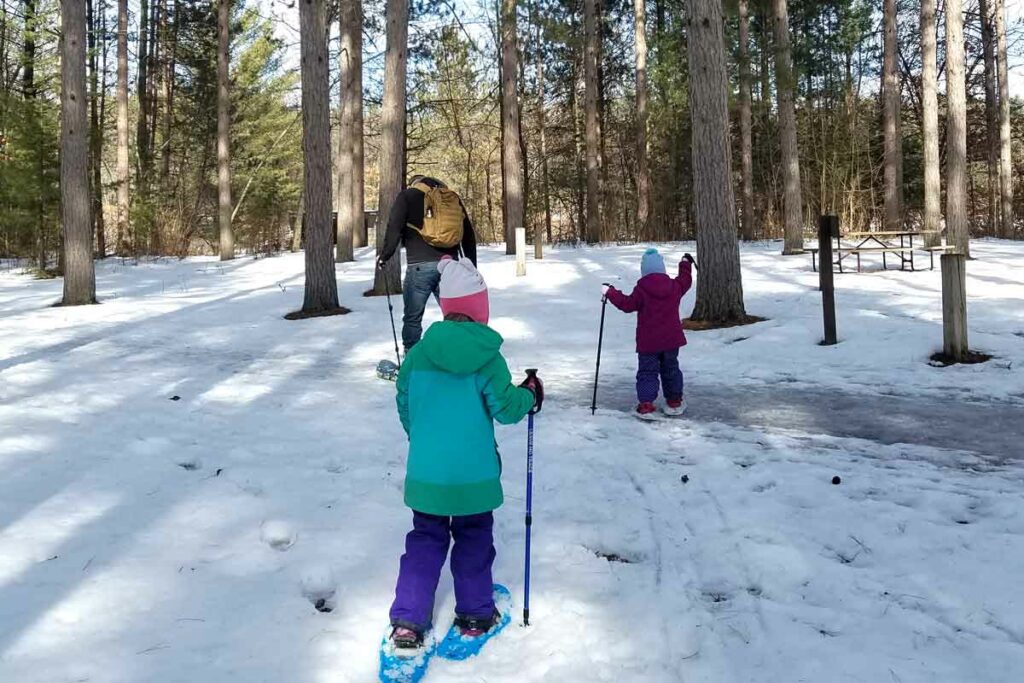 Delicious Stops Nearby
Are you looking for more family-friendly fun while you're in the Madison area?
We've got some great ideas: