If you're looking for a great, nearby lake with clean, warm waters in the summertime, and plenty of opportunities for fun and recreation, then pack up and head down to the Pike Lake Unit of Kettle Moraine State Forest! This 522-acre park named after the popular Wisconsin fish, the walleye pike, is also an excellent spot for a family fishing adventure. For those looking to hit a trail, Pike Lake offers a variety of smooth pathways to walk, jog and hike and even encompasses a portion of the Ice Age Trail. With such lush surroundings, the park offers visitors exquisite scenery and opportunities to take a peek at nature, especially the wildflowers that grow over summer.
Ready to plan your adventure? Before you hit the road to visit, we recommend you join the 2022 Wisconsin State Parks Challenge and get your kids started with the Wisconsin Explorer's Program so that you can earn prizes and patches while you explore nature together.
Kettle Moraine Pike Lake Unit At-A-Glance:
Travel Specs: 1 hour, 10 minutes | 75.4 miles, Washington County
Address: 3544 Kettle Moraine Road, Hartford
Hours: 6 am – 11 pm daily
Vehicle Admission Pricing: With a WI license plate, you can purchase a daily pass for $8 or an annual pass to all of Wisconsin's state parks for $28. Stop in at the park office.
Pets: Leashed pets are allowed in the park.
Camping: Yes, 32 family campsites; some with electricity
History: Pike Lake is located in the middle of the Kettle Moraine State Forest. Glaciers left their mark on this area of Southeastern Wisconsin thousands of years ago. This land was also once home to native peoples long before it was dedicated as a start park by former Governor Patrick Lucey in June 1971.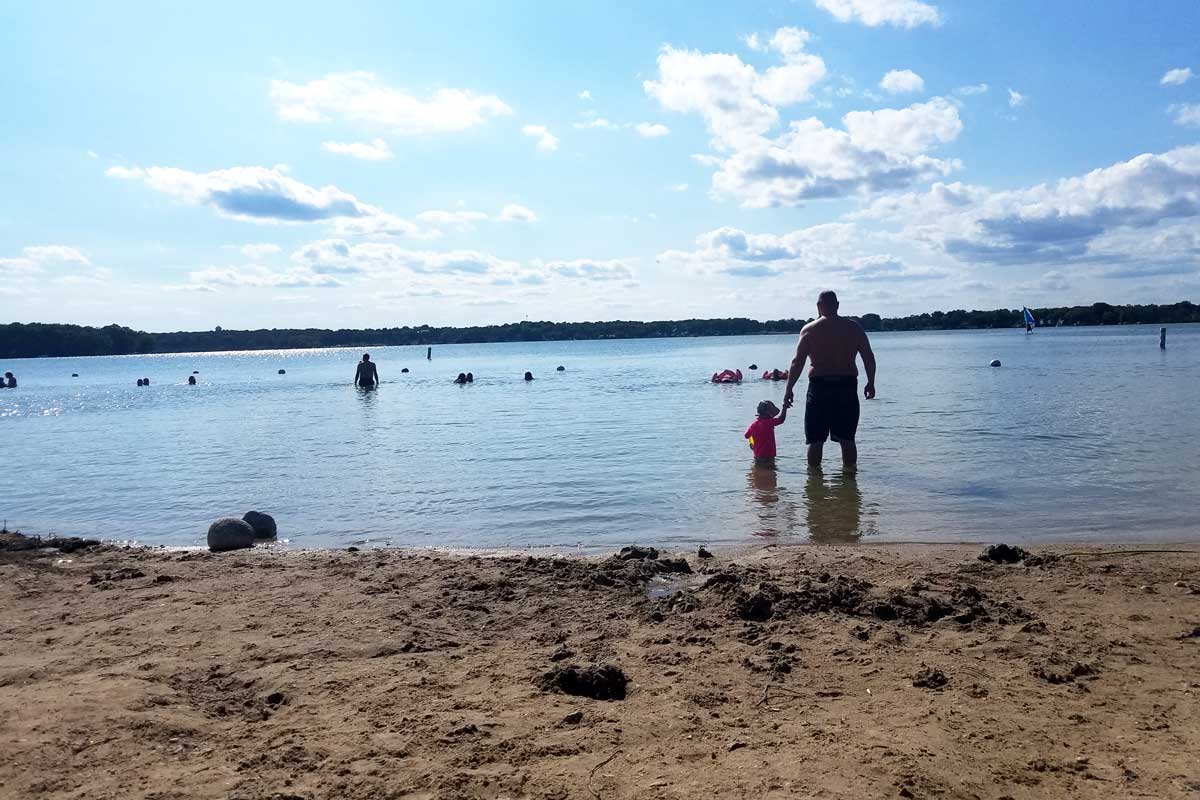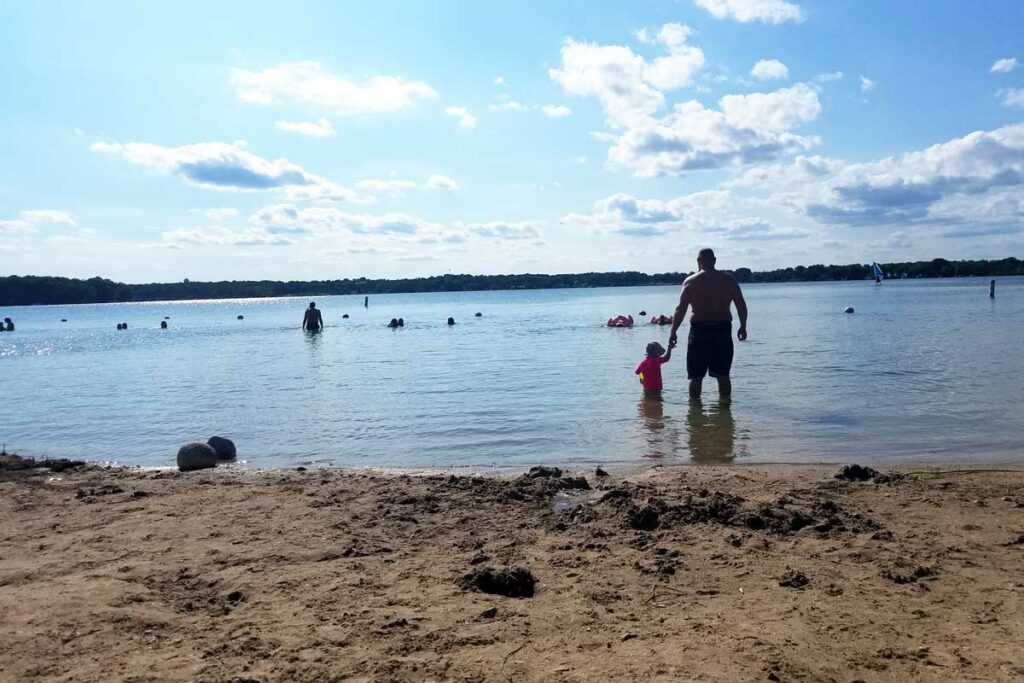 Recreation Opportunities
Beach & Swimming
The swimming beach at Pike Lake is where it's at! This beach is perfect for families: a nearby bathroom with flush toilets, plenty of sand/shade/grass, picnicking areas, a playground, and lots of clear beach waters to enjoy some family swimming! Be sure to bring along sand toys and lawn chairs to make the most of your time here at Pike Lake.
As with all state parks, Pike Lake does not have a lifeguard so keep a close eye on your little ones. Thankfully, the marked swimming area is pretty shallow.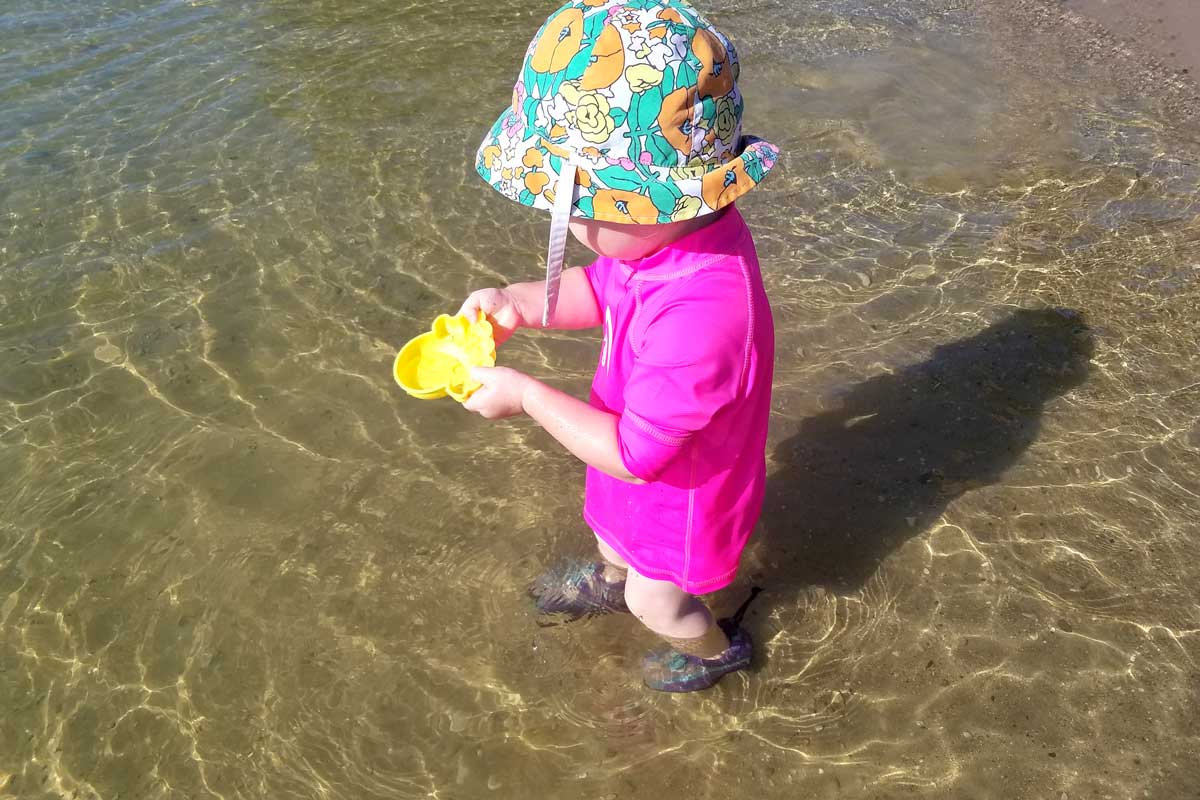 READ MORE: 30+ Wisconsin Beaches to Enjoy with Your Family
Biking
Biking is permitted on all roadways within the park. There is also one biking trail that starts at the lake near the beach area and ends at the park's northwest boundary. From here, the City of Hartford maintains the bike path that continues on into Hartford.
Boating
The calm, contained waters of Pike Lake make for a great spot for a family canoe or kayak adventure! The canoe/kayak launch is just north of the swimming beach area. Go ahead and throw in a fishing line while you're out on the water!
Camping
Try one of Pike Lake's 32 family campsites at the Sunrise Campground while you're here! They offer a mixture of electric and non-electric site options. The majority of the sites are shaded with a few sunnier options. This campground also has one non-reservable site (site 32) which can be occupied first come, first served!
There are also three backpacking sites available for hikers along the Ice Age National Scenic Trail that weaves through the state park.
The park does sell firewood bundles and ice right here at the campground, so be sure to bring along some cash for purchasing.
READ MORE: Family Camping Guide: Favorite Campgrounds, Tips, and Recipes!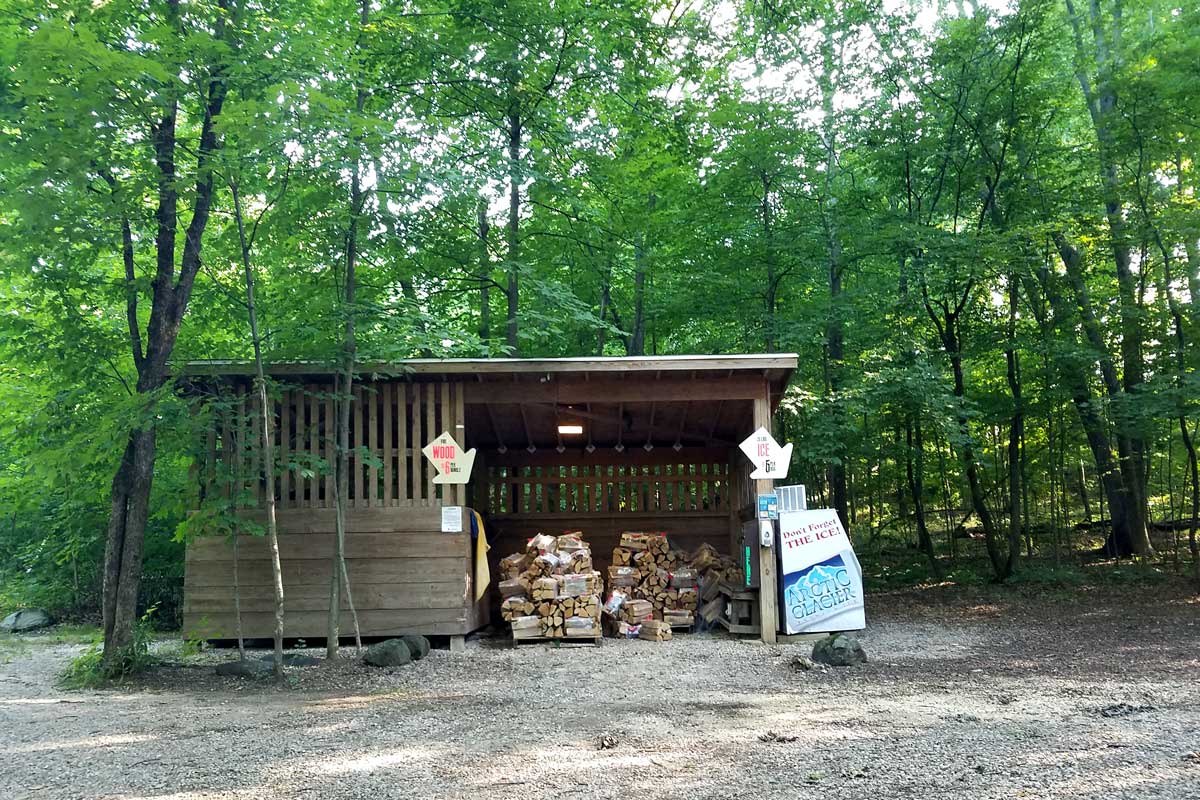 Fishing
You've come to the right place for walleye pike fishing! There are also plentiful other types of game fish in Pike Lake. Throw in a line from the shore (outside of the marked swimming area) or from your boat or kayak, and see what you catch!
Keep in mind, fishing licenses are required for anyone 16 years or older in Wisconsin. Your first license is only $5, and they even have a special discount for a Spousal Fishing License!
READ MORE: Kids Fishing Guide and FREE Fishing Days in Wisconsin!
Hiking
Pike Lake offers a good variety of options for hiking! Here are our top three picks:
Try the 0.5-mile accessible Boardwalk trail along the northern lakeshore for fun lake life views.
Take the Powder Hill trail to reach Powder Hill itself, the second highest elevation in Southeastern Wisconsin! Check out the breathtaking views from the nearby observation tower.
If you are here to hike, you simply must hike a jaunt of the Ice Age National Scenic Trail while here at Pike Lake.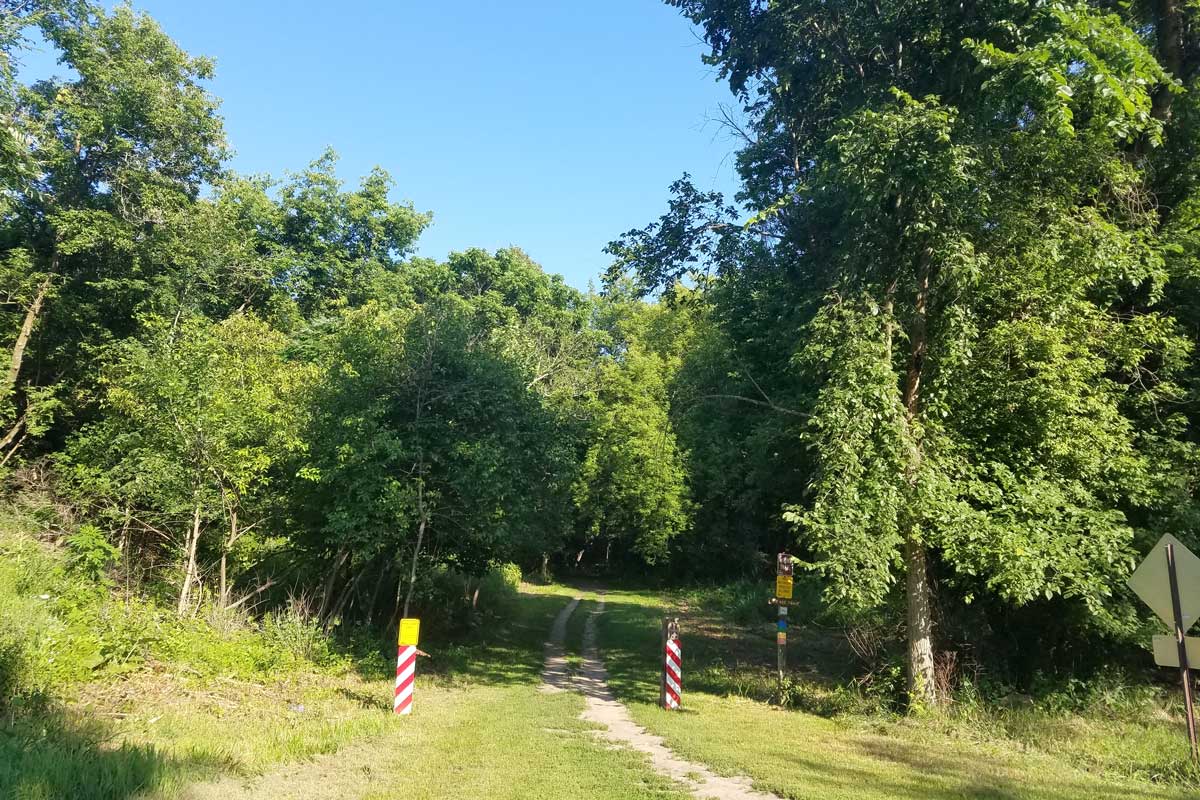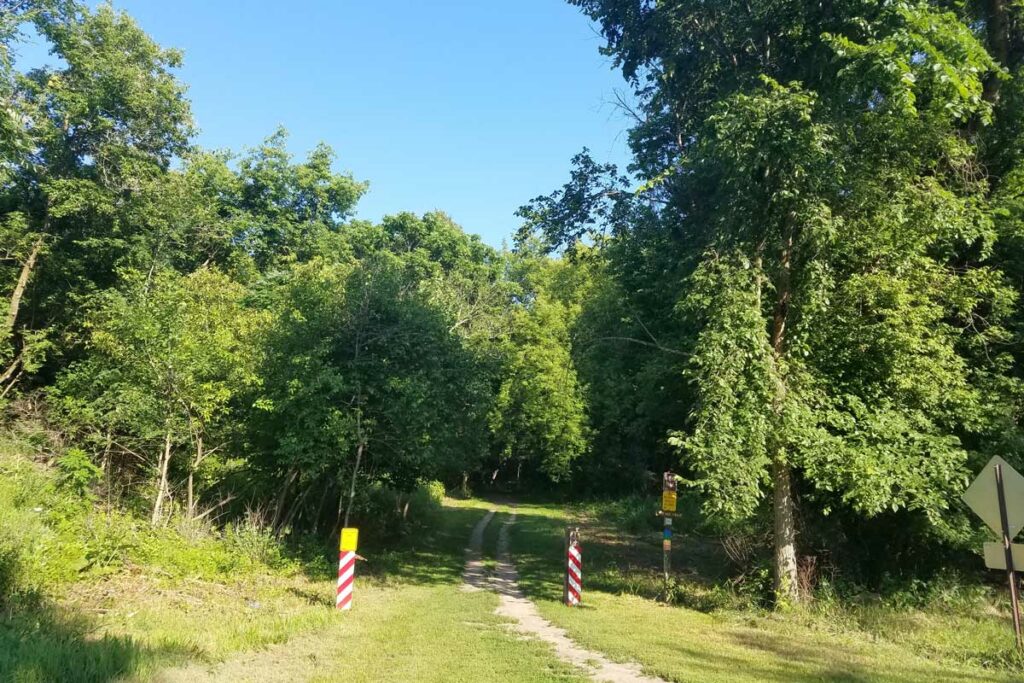 Picnic Area & Playground
The state park has reservable North and South shelters for visitors to use while here. There are ample picnic tables and grills available near the beach, so you can enjoy a picnic during your time at Pike Lake. The playground is also right here for your little ones to use if they need a beach break or for a chance to dry off before the drive home.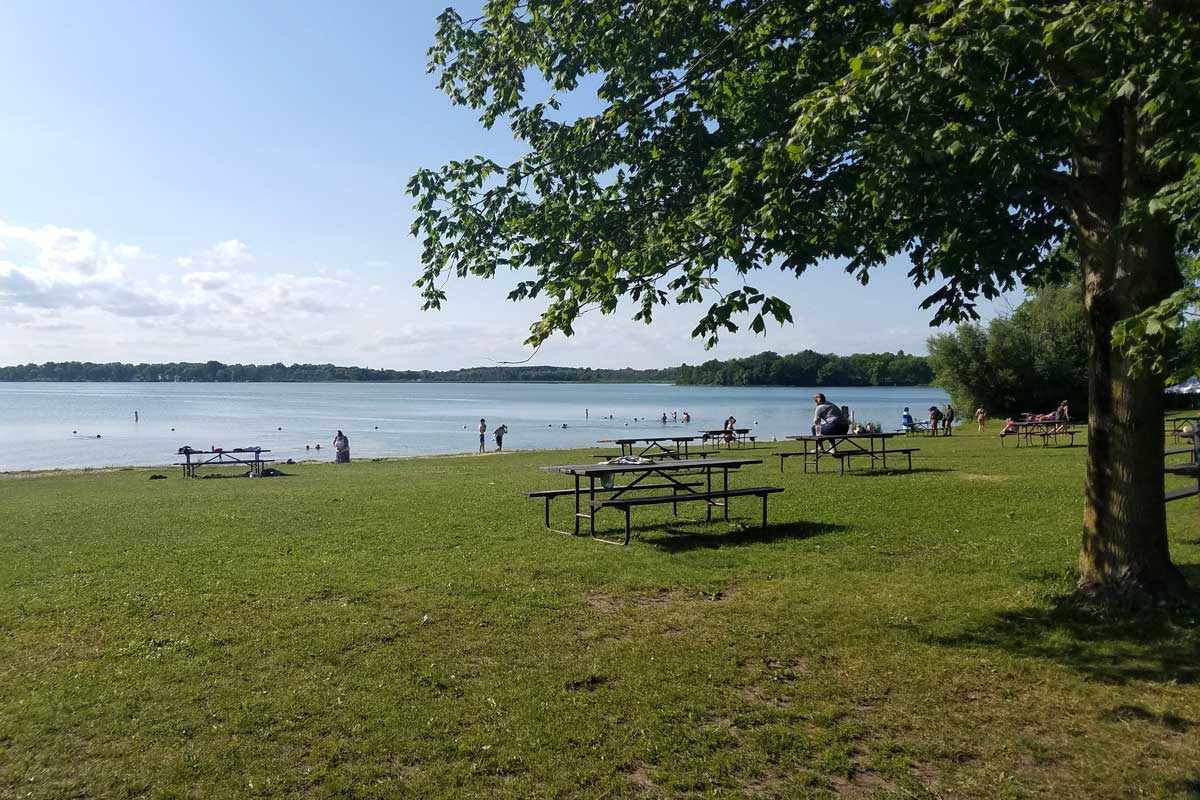 Winter Activities
Pike Lake is ready for adventure in the wintertime! The park maintains 2.5 miles of cross-country ski trails on the trails east of Powder Hill road. All trails west of Powder Hill and the Ice Age Trail are available for winter hiking and snowshoeing. Keep an eye out for snowmobiles as a trail crosses the property.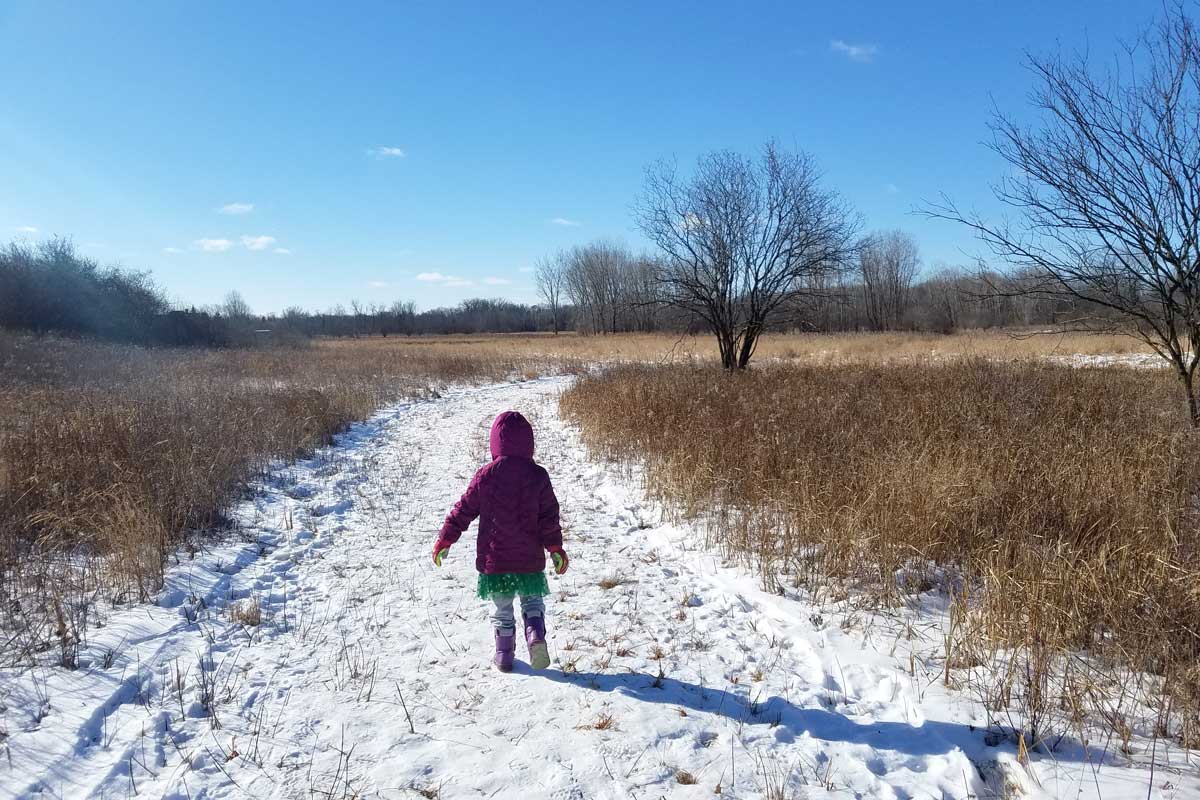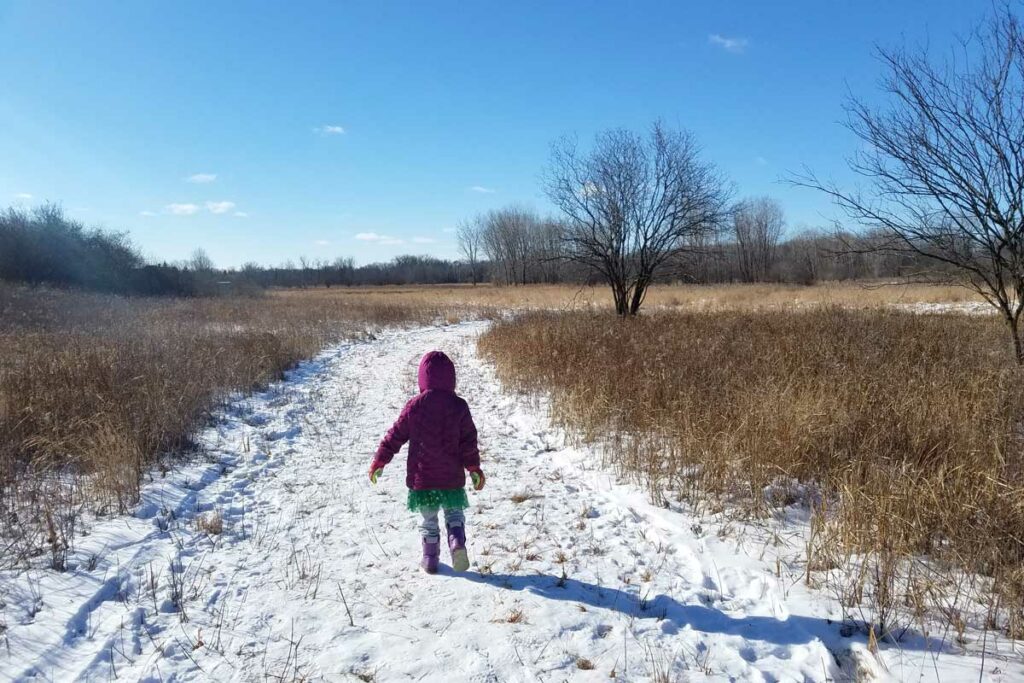 Ice Cream Nearby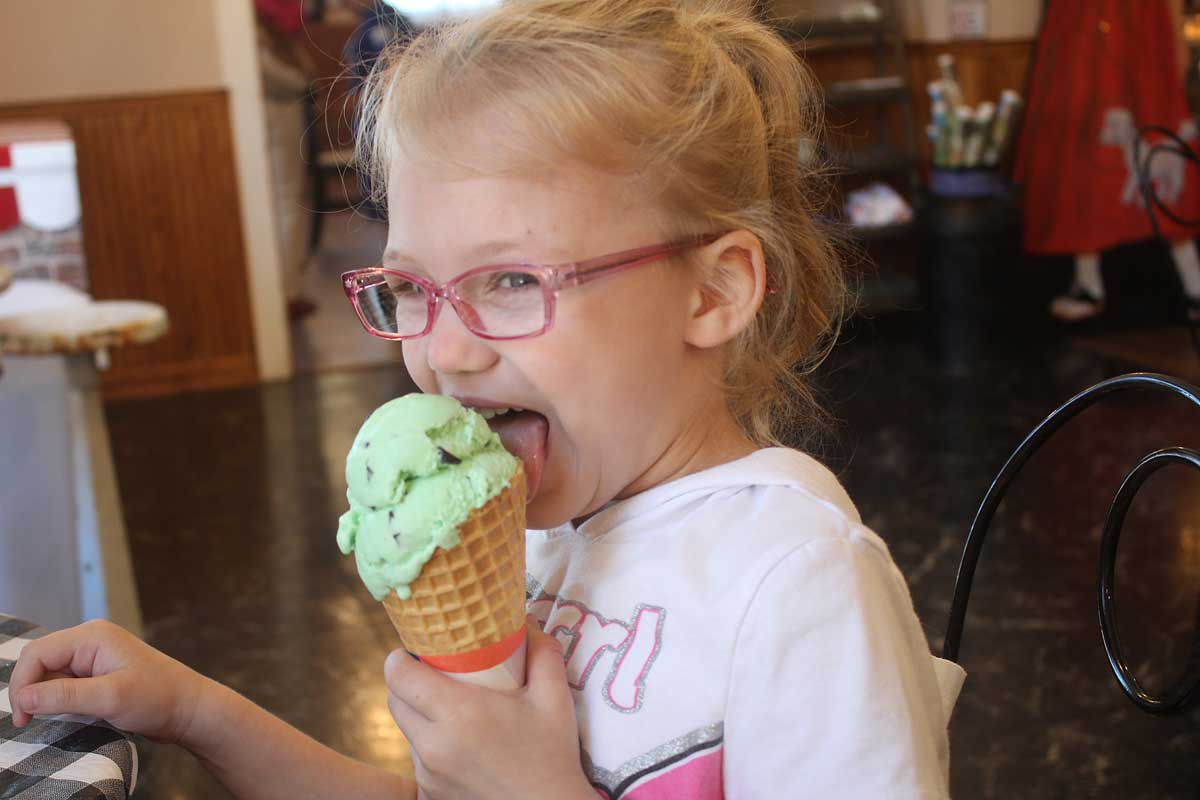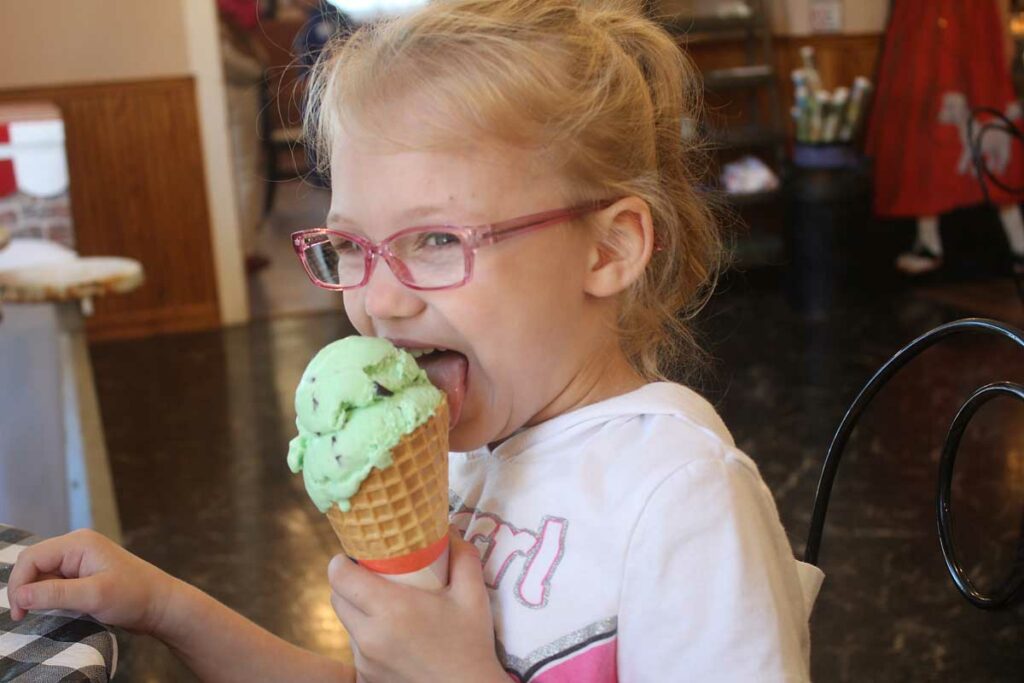 Are you looking for more family-friendly fun while you're in the greater Milwaukee area? We've got some great ideas:
A Day out at the Milwaukee Public Museum!
Betty Brinn Children's Museum, Milwaukee Family Day Trip
Milwaukee Family Day Trip
The Milwaukee Art Museum is FREE for Kids 12 & Under in 2022!
Tips for your next visit to Discovery World in Milwaukee
Visiting Milwaukee Zoo in 2022: Here is what you need to know!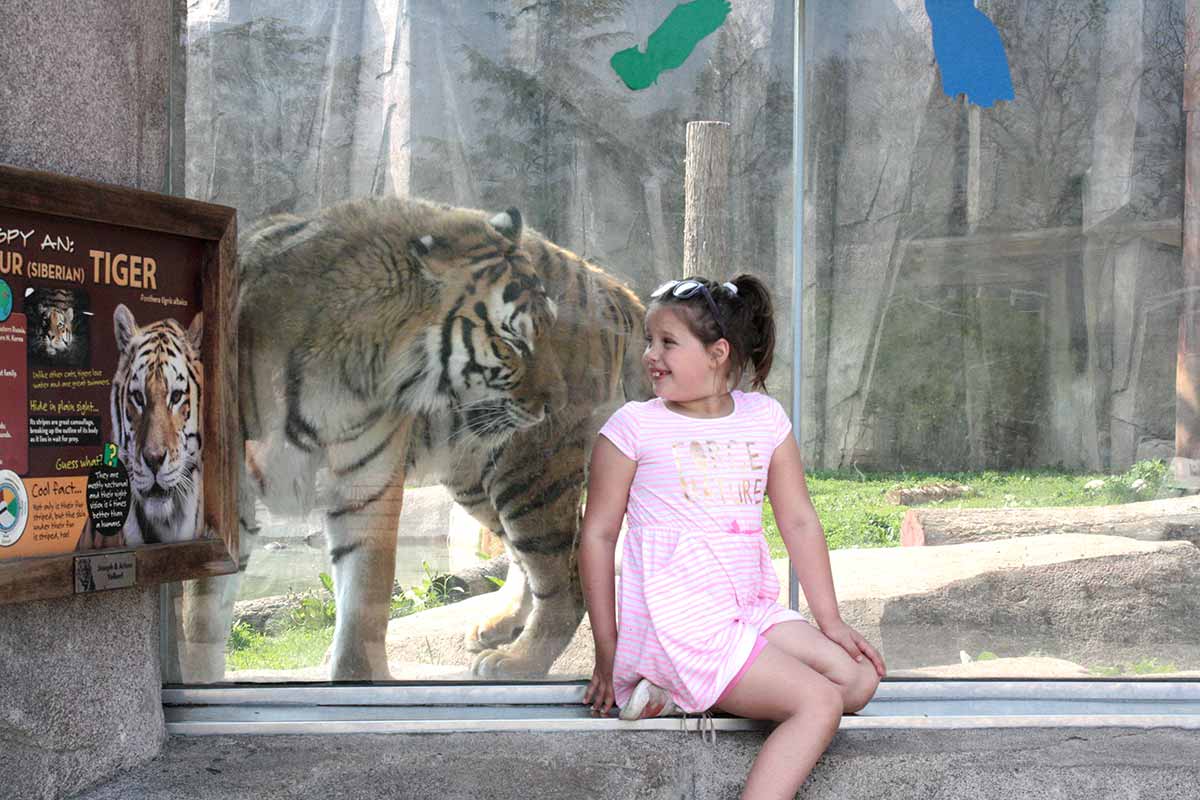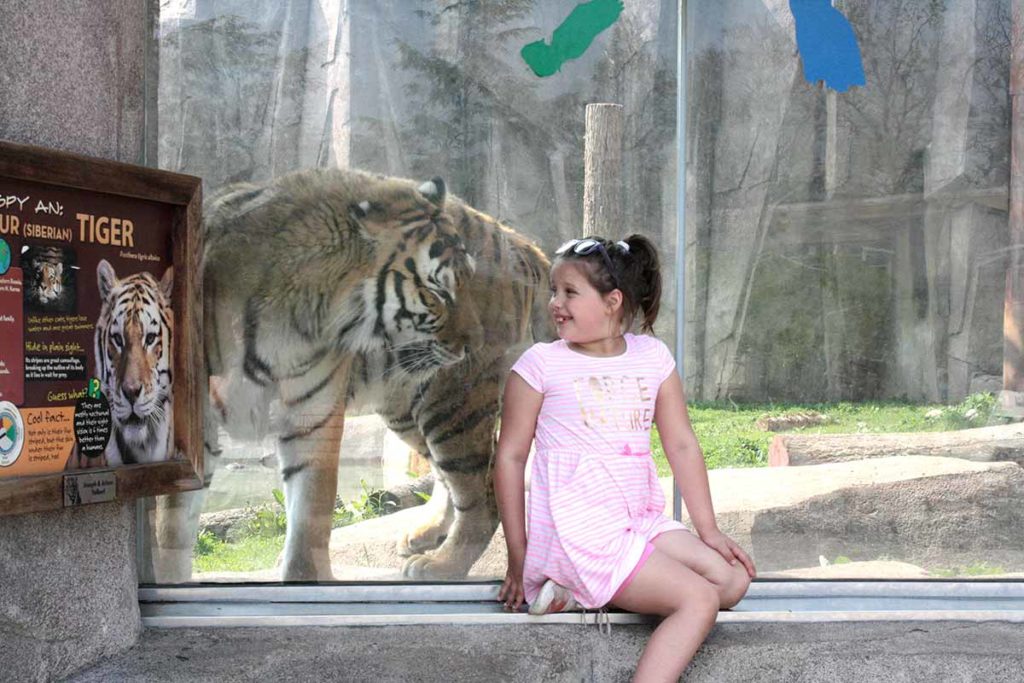 If exploring Wisconsin is on your radar, we've got 26 Awesome State Parks That Are Only Two Hours or Less from Appleton for you and your family to enjoy!