There are some places around Northeast Wisconsin where Santa sets up shop for frequent visits or for a full-time stay!
Fox River Mall
4301 W Wisconsin Ave, Appleton, Wisconsin
In the Macy's Wing, Santa arrives on November 17, 2022, and is available through December 24, 2022.
Regular Hours:
Reservations are available daily.
Make an online reservation for a reserved time and photo package.
Visit during one of "Santa Cares" days designed for children with sensory issues. Reservations are encouraged.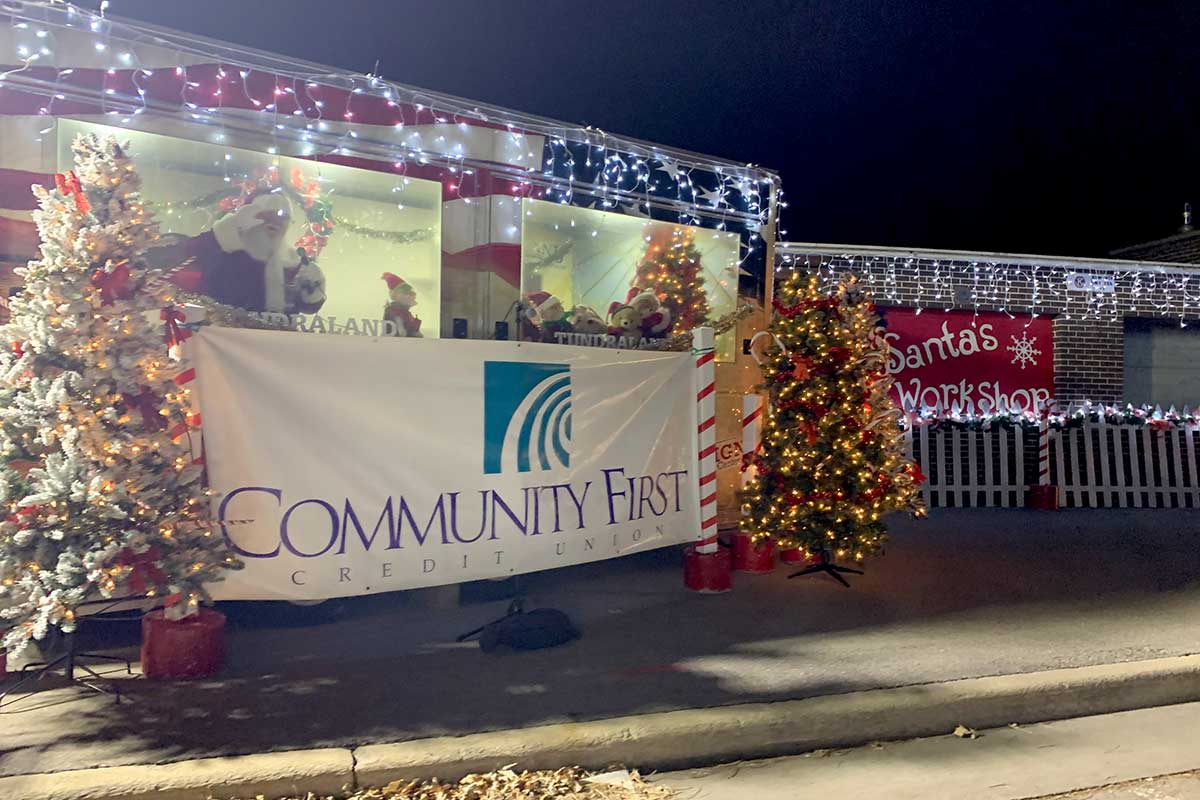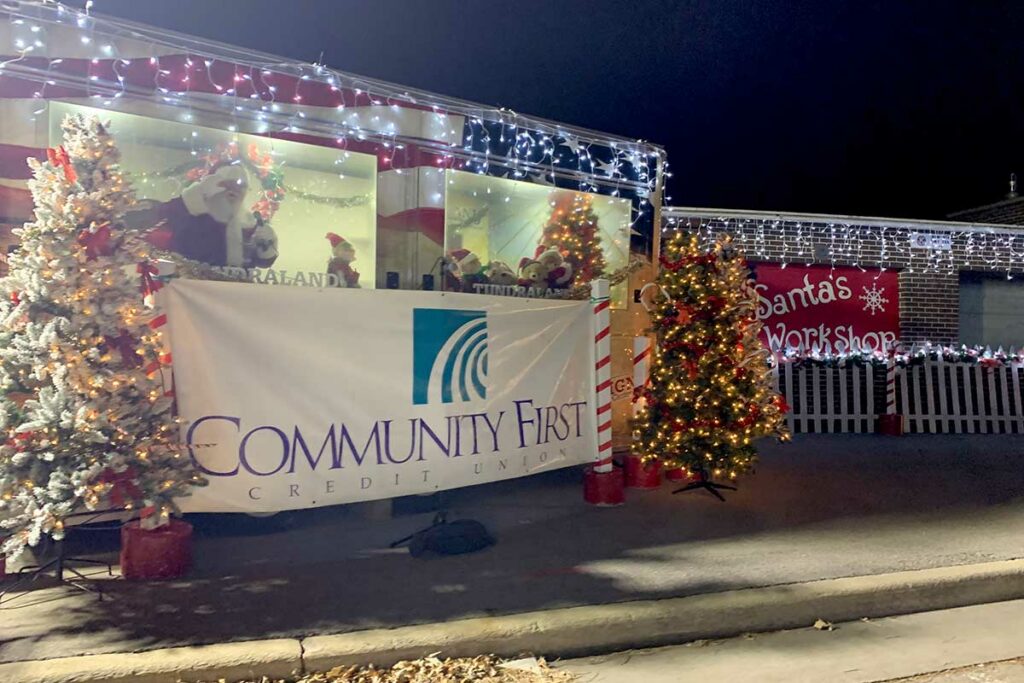 Oshkosh Celebration of Lights
Menominee Park Oshkosh, Wisconsin
November 25, 2022 – January 1, 2023
Open Daily 5:30 pm – 9 pm; check the calendar for nights to visit Santa from 5:30 – 8 pm!
General Admission per carload is $20, and there are several free community nights throughout the season.
$5 off with a sealed hygiene item or non-perishable food item.
Go big and make it a whole night of lights and Santa! See our Holiday Light Tour article for more Christmas light displays in the Fox Valley.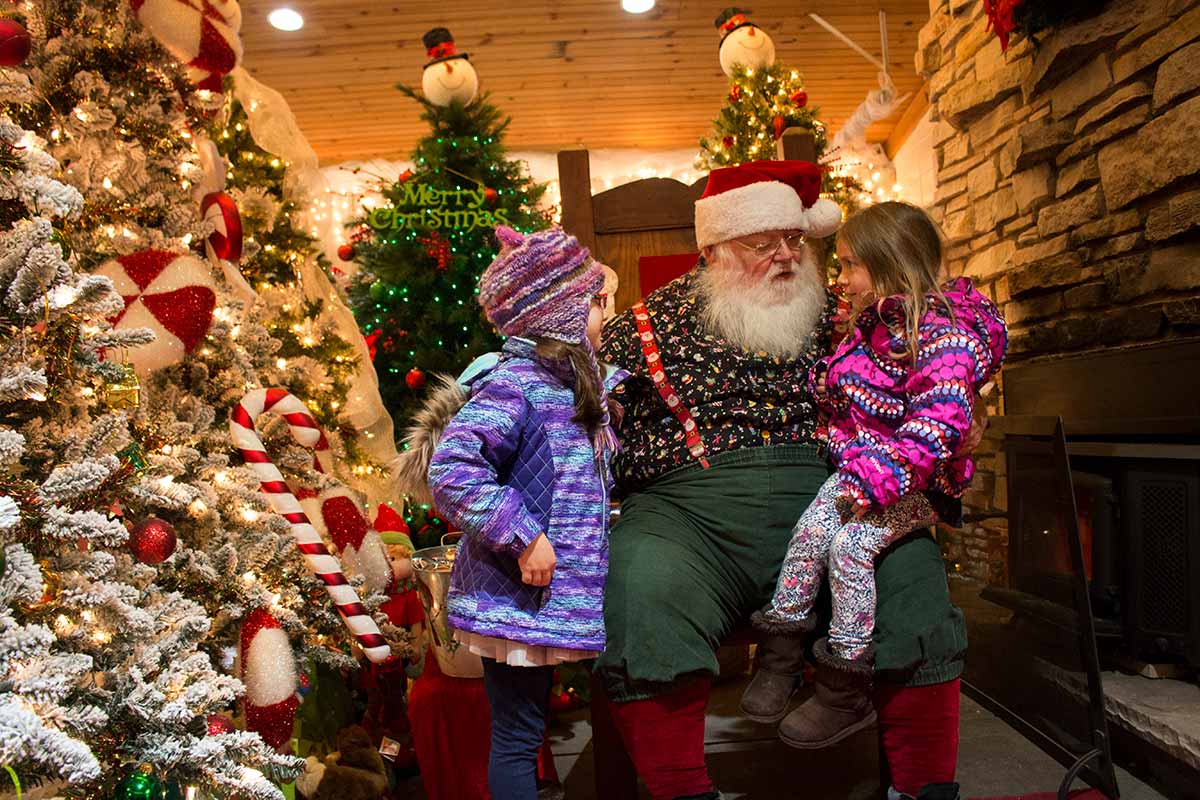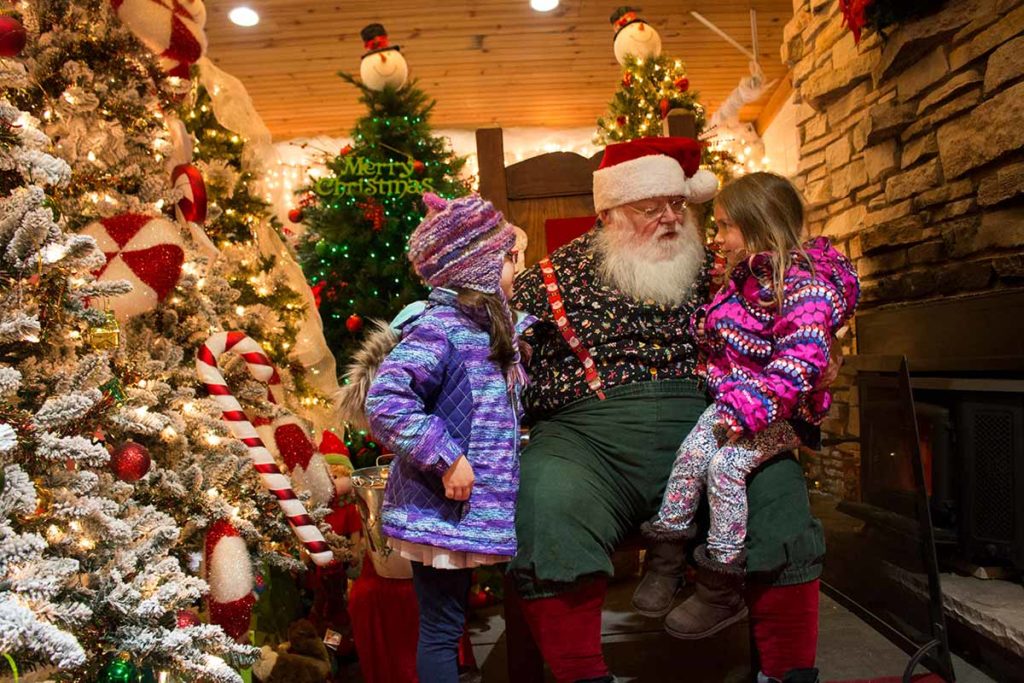 Green Bay Botanical Garden
2600 Larsen Road, Green Bay, WI 54303
Opening night is November 25, and the final day before Christmas is December 23, 2022.
Santa visits on select nights; check here for updates on availability.
Purchase tickets before your visit to ensure that you'll be able to attend.
Take photos with Santa on the nights he is visiting, or drop off your letter to Santa any night that you visit!
Mrs Claus hosts story time on Saturdays before Christmas and on Family Night from 5 – 8 pm
Cabela's
1499 Lombardi Avenue
Ashwaubenon, WI 54304
November 5 – December 24, 2022
Advanced (free) reservations are required to visit Santa. Families receive a free 4×6 photo and a free sharable video. Additional photo packages available for purchase.
Bay Park Square Mall
303 Bay Park Square, Green Bay, Wisconsin
Former Yonkers Wing Court Area
Santa arrives on December 1 and visits until December 24, 2022
Reservations are strongly encouraged.
Visit during one of "Santa Cares" days designed for children with sensory issues. Reservations are encouraged.
Santa will visit these communities by float:
Neenah-Menasha
More Christmas and Santa!
Want to talk to Santa directly but maybe not in person?
Santa will visit WHBY's Focus Fox Valley on Monday, December 5! The phone lines will be open for anyone to call and put in their wishes with the Jolly Old Elf, call  920-281-1150, and tune in to hear the conversation!
Do you know of a spot where we can find Santa throughout the season? Let us know, and we will add it to our list!