It doesn't feel like the holidays until the lights are on outside. We expect our list of homes decorated will have more addresses than ever! This year we will also be adding driving routes. These city and community light shows and tree lightings start in November and run through December. Drive through, walking trails, horse drawn wagon rides, Christmas villages and more, make sure to add one of these holiday light festivals to your family tradition!
Christmas at the Pond, Kimberly
Sunday, November 27, 2022: 5 – 7 pm
The Village of Kimberly hosts an annual holiday kickoff event at Memorial Park in Kimberly. Each year the display gets a little bit bigger with thousands of Christmas lights and activities including vendors, Santa, music, cheer, and a whole lot of holiday spirit.
This FREE family event takes place at Memorial Park on the 1/4 mile paved trail loop. Parking is available on the street, the public parking lot on Kimberly Avenue, and to the north on Red and White Cedar Parkways. Note, there is no bathroom on site.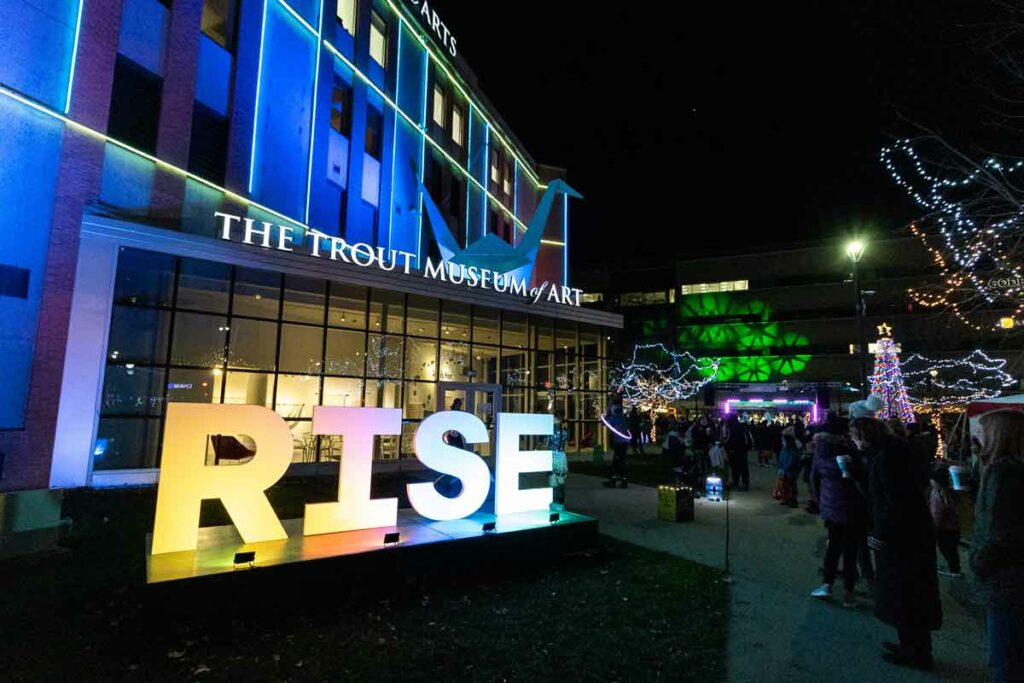 Light Up Appleton
November 19, 2022: 3 – 7 pm
This annual event in Downtown Appleton, Light up Appleton, kicks off the holiday season with live music and performances, a treat walk, window scavenger hunt, family friendly activities, food trucks and more!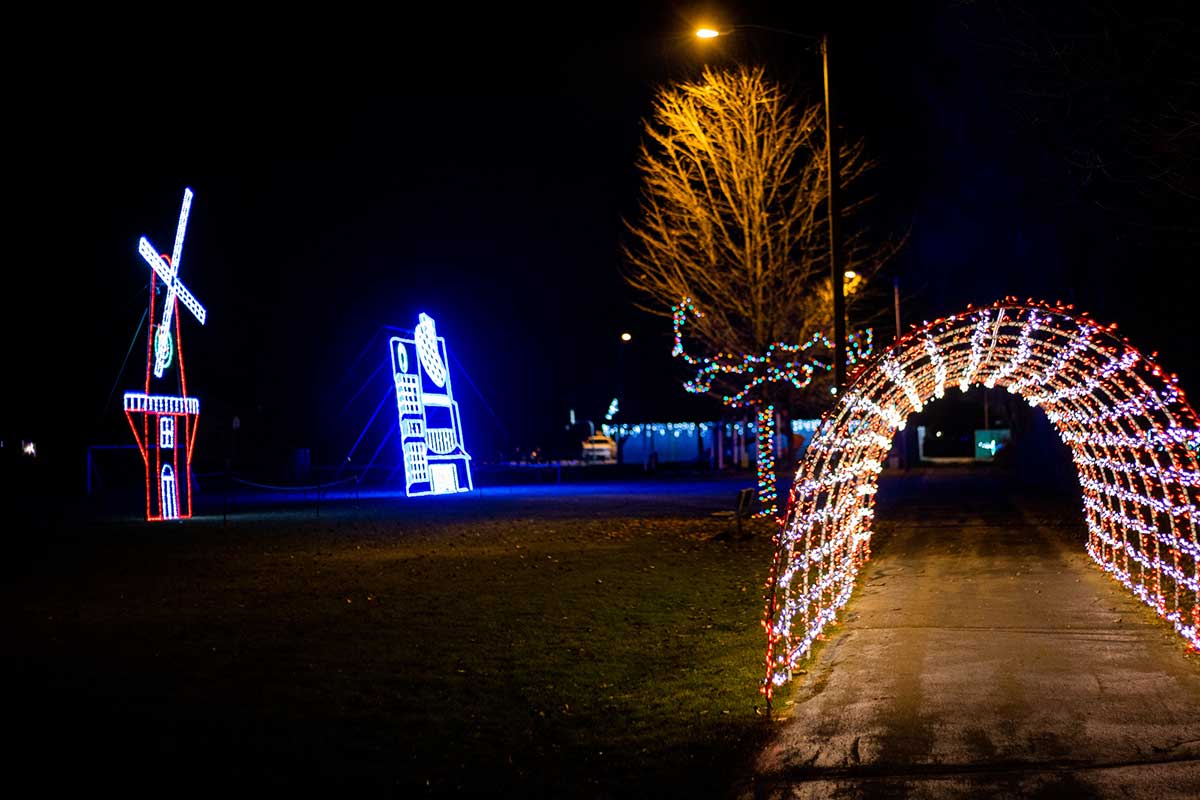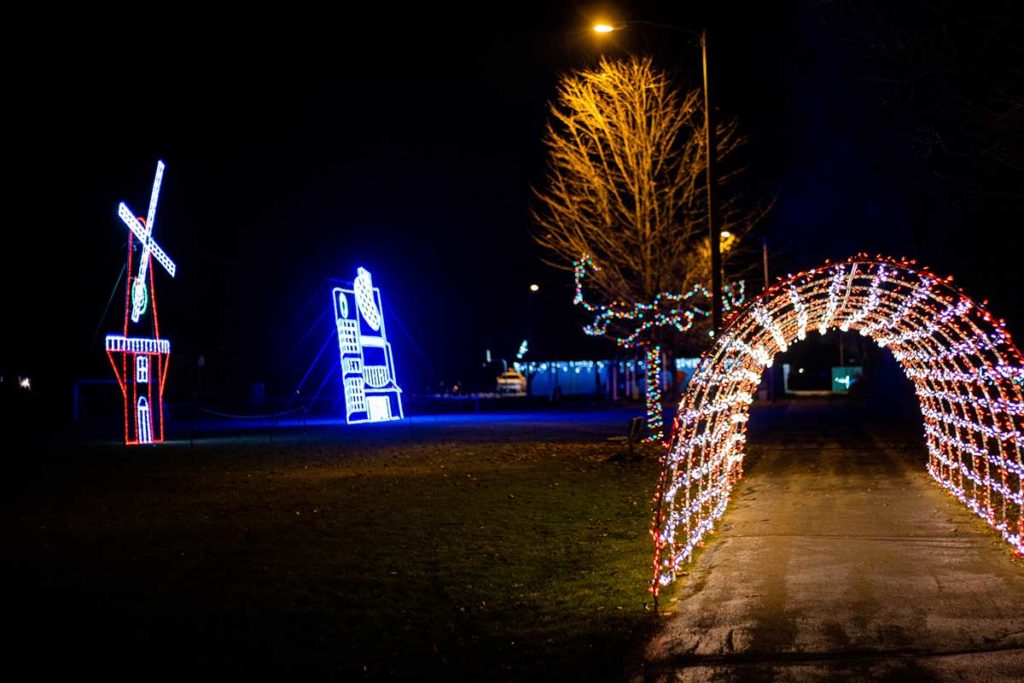 Fox Cities Festival of Lights, Appleton
November 25 – 27, December 2 – 4, 9 – 11, 16 – 18, 23 – 25, 2022
The Fox Cities Festival of Lights is a fantastic Christmas light display at Darboy Community Park in the village of Harrison. The FREE family friendly event is a half mile walk through wooded trail with holiday lights and displays featuring traditional holiday characters and iconic Fox Cities landmarks. Santa visits every night except December 24 and 25. Hot chocolate and other beverages for sale on most nights. Parking is available on the east side of the park off of Skippers Lane, Midway Road and Noe Road.
Darboy Community Park, Noe Rd, Appleton, WI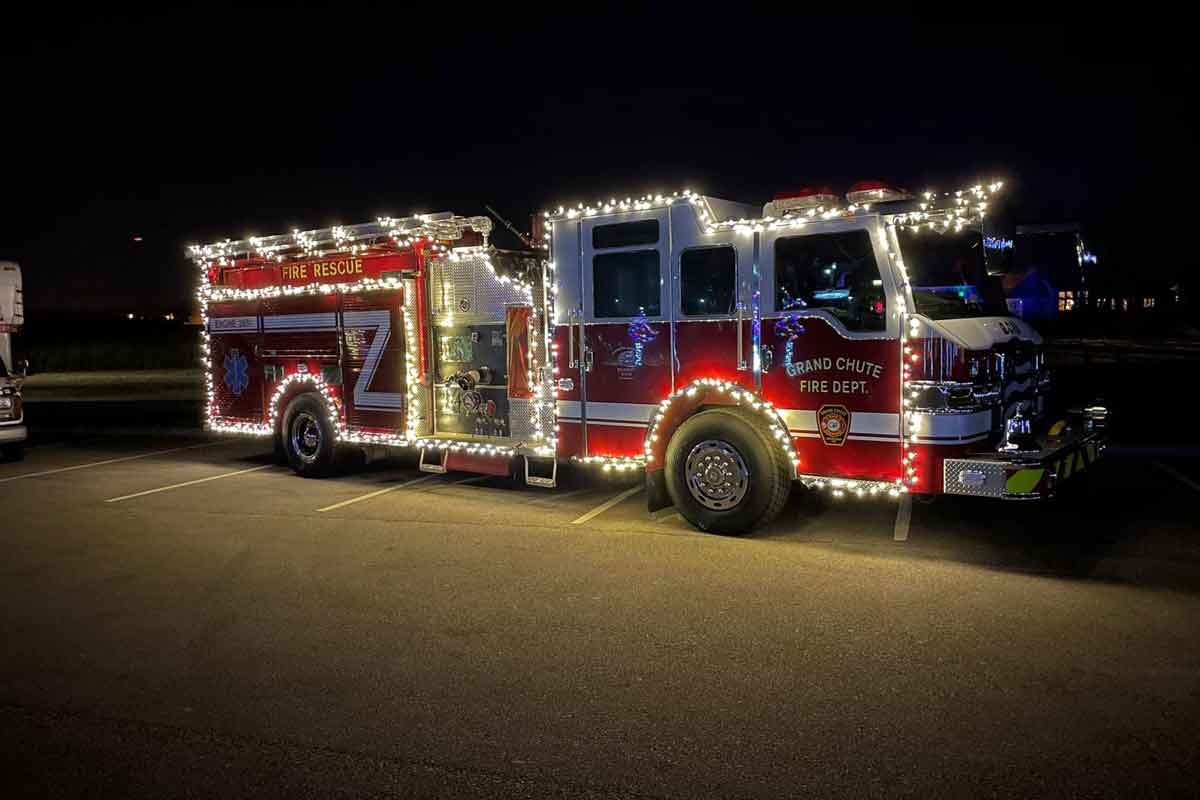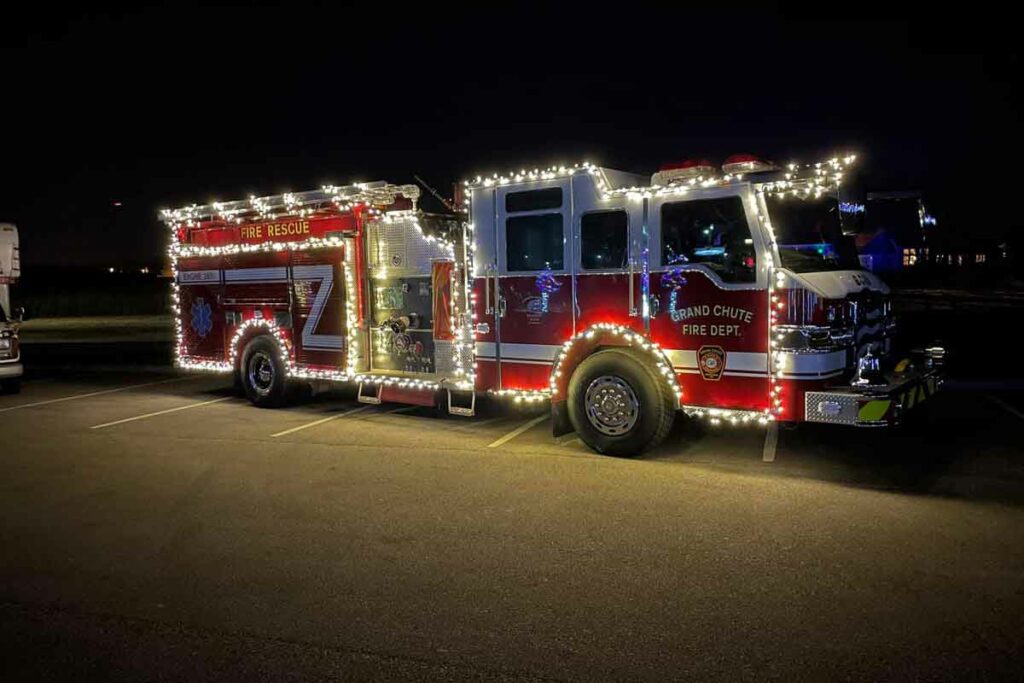 Jingle Bell Boulevard, Grand Chute
December 14 and 21, 2022: 6 – 8 pm
Take a drive through Town Center to park to view holiday displays and decorated vehicles. Santa will also be visiting this FREE community event.
Town Center Park, 1850 W. Grand Chute Boulevard, Grand Chute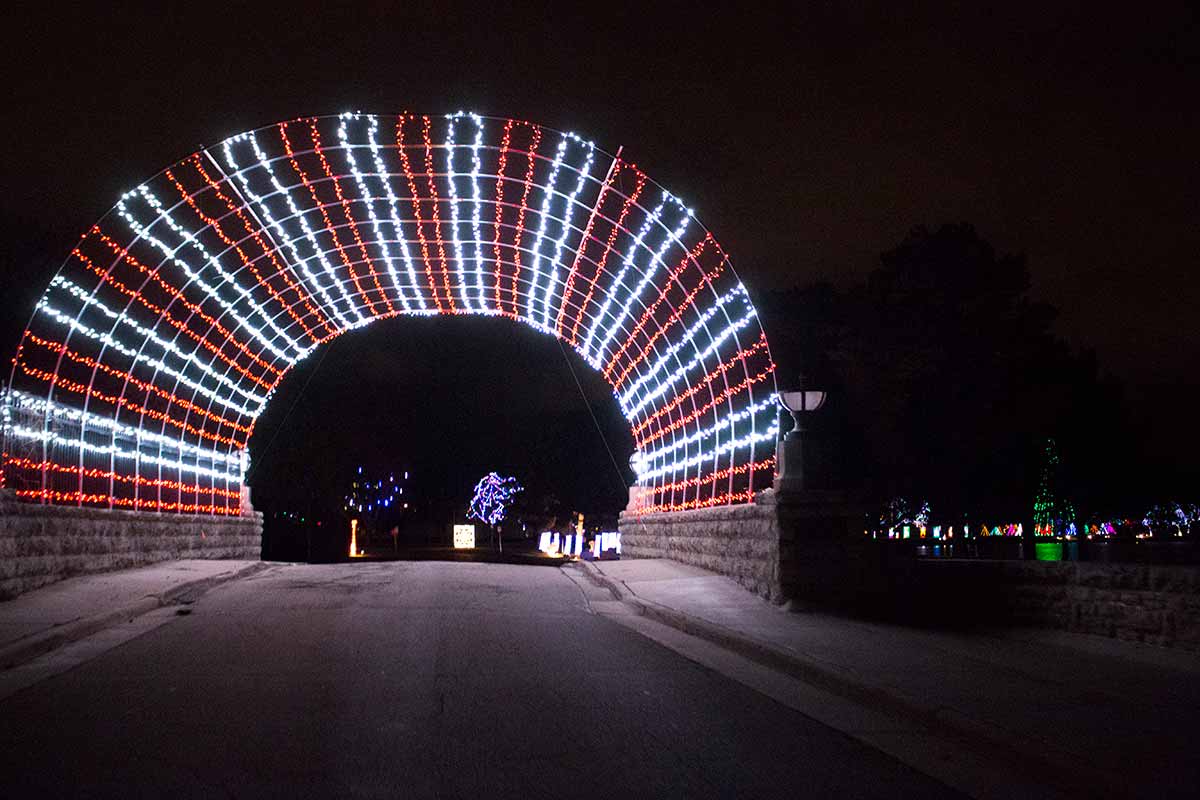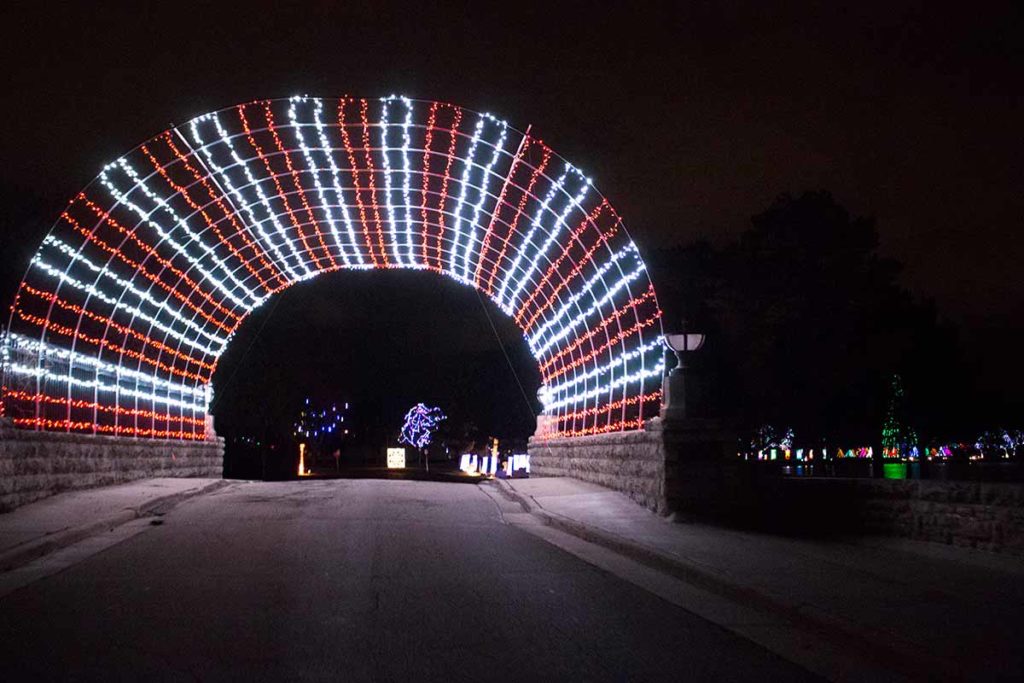 Oshkosh Celebration of Lights, Oshkosh
November 25 – December 31, 2022: 5:30 – 9 pm
Oshkosh Celebration of Lights is a 1.2-mile car drive through Menominee Park along the shores of Lake Winnebago. Highlights include a 100-foot tree, sculptured scenes, and animated light displays. This holiday light show is a yearly event and a great event to spot Santa. General Admission per carload is $20.00 with $5.00 off with donation of a sealed hygiene item (shampoo, deodorant, soap, etc.) or non-perishable in-date food items appreciated. Visit their website for FREE community nights each year.
Menominee Park, 520 Pratt Trail, Oshkosh, WI
Voyageur Park Holiday Light Display, De Pere
Saturdays & Sundays in December: December 9 – 10, 16 – 17, and 22 – 25, 2022, from 5 – 9 pm
The De Pere Parks, Recreation and Forestry Department will be hosting the 2nd annual holiday lights display at Voyager Park in De Pere. The drive-through display is FREE and features more than 25 decorated and community-sponsored trees and other holiday displays.
Voyageur Park, 100 William St, De Pere, WI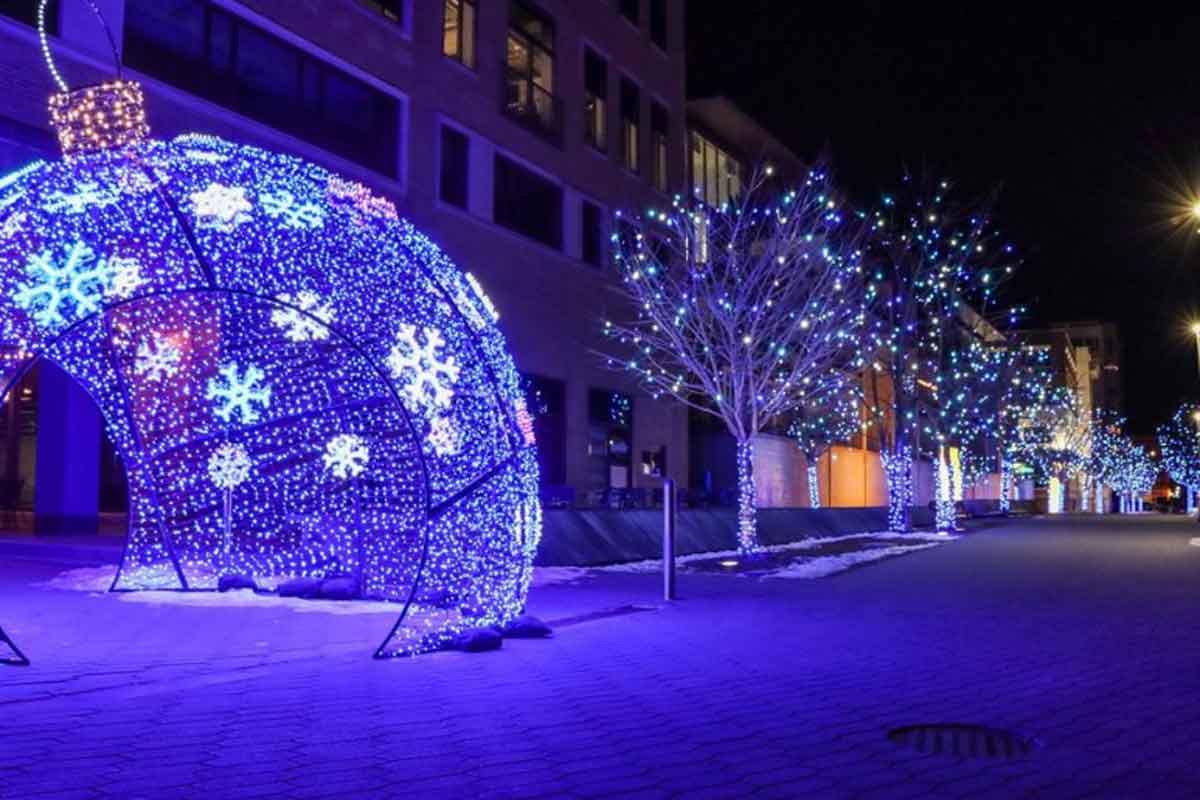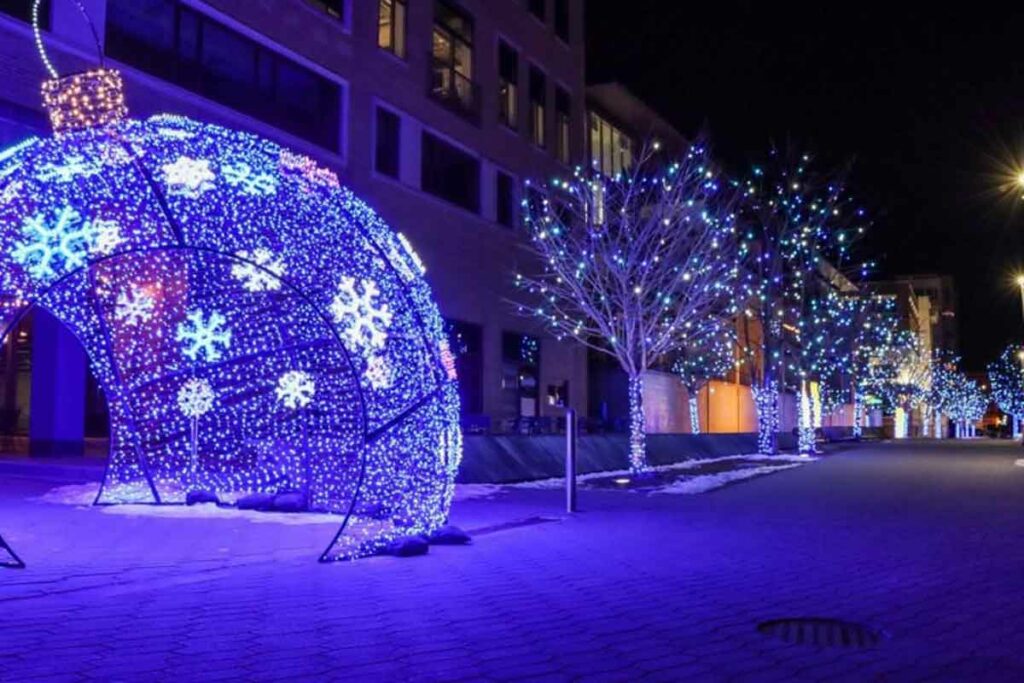 Holiday Season Kickoff, Downtown Green Bay
November 16, 2022: 5:30 pm
Kickoff the season on November 16, 2022, at 5:30 pm with the lighting of the NEW CityDeck holiday lights and the Peace Tree, enjoy holiday music, shop small business specials, and sip cocoa while we kick off the holiday season in the heart of the city!
Winter Jubilee: Light Show, Green Bay
Friday and Saturday in December and daily December 20 – 24 and 26 – 28, 2022: 6 – 9 pm
Titletown's Winter Jubilee: Light Show will take place every Friday and Saturday through December. The show will be projected onto the west side of Lambeau Field, off Ridge Road, and will feature a blend of holiday-themed lights, music, and special effects, including animation, lasers, and fireworks. The first Winter Jubilee Light Show will begin at 6 pm on Friday, November 25, 2022. Each show lasts 7 minutes and runs every 30 minutes until 9 pm.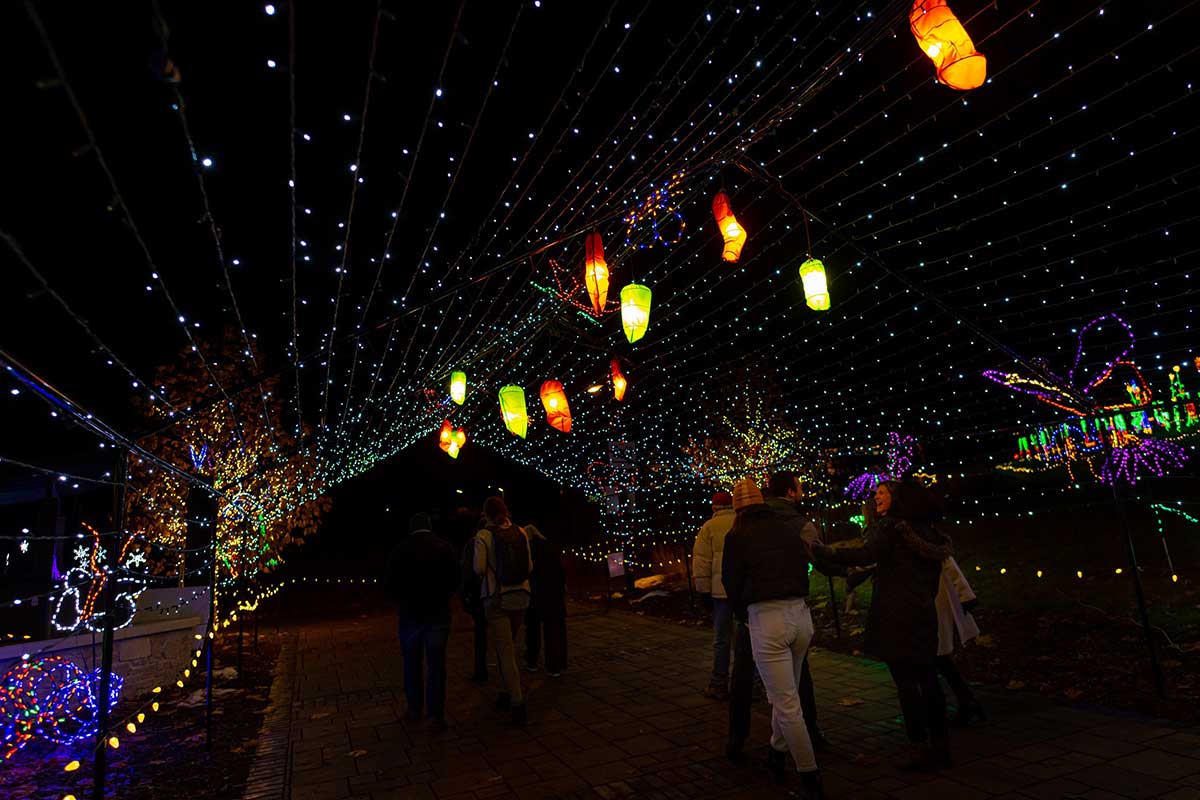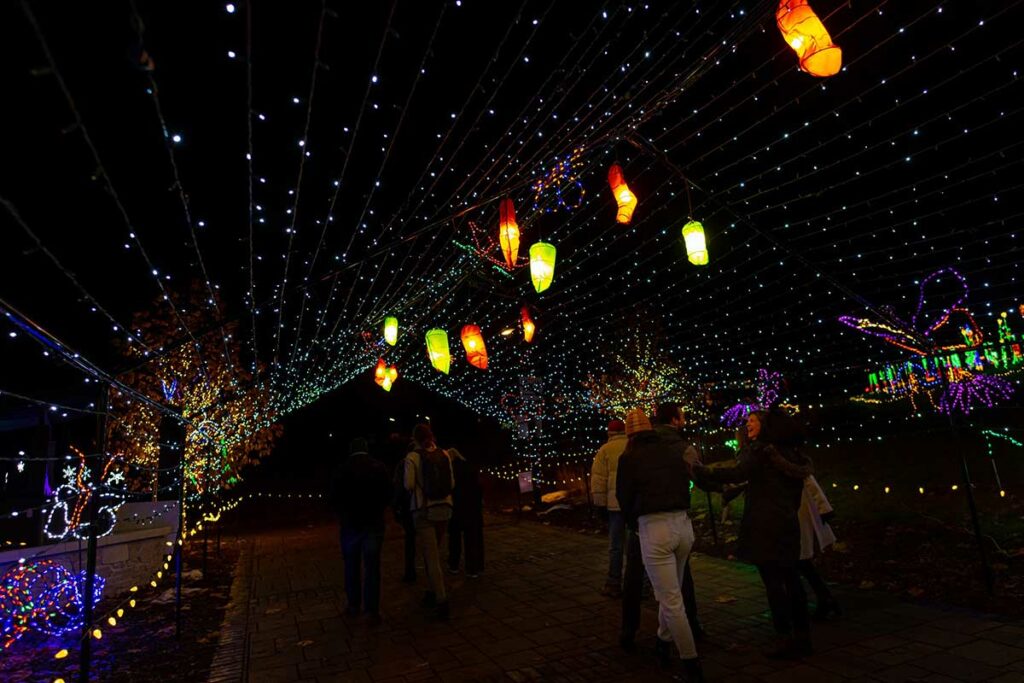 WPS Garden of Lights, Green Bay
Opening night is Friday, November 25, 2022 and runs through December
The Green Bay Botanical Garden transforms its gardens every holiday season into the WPS Garden of Lights, a magical winter wonderland experience with 37 botanically-themed light displays featuring more than 325,000 twinkling lights. Visitors are invited to walk (about 30 – 45 minutes) or ride in a horse-drawn wagon ride (about 10-15 minutes) through the lighted half mile tour.
Dated and timed entry tickets are sold in advance online for this walkthrough light show.
Value Nights are typically Thursdays, Sundays, and days after Christmas. Peak Nights are typically Fridays and Saturdays and dates before Christmas. Tickets start at $12 for adults and $5 for children ages 3 – 12.
Green Bay Botanical Gardens, 2600 Larsen Road, Green Bay, Wisconsin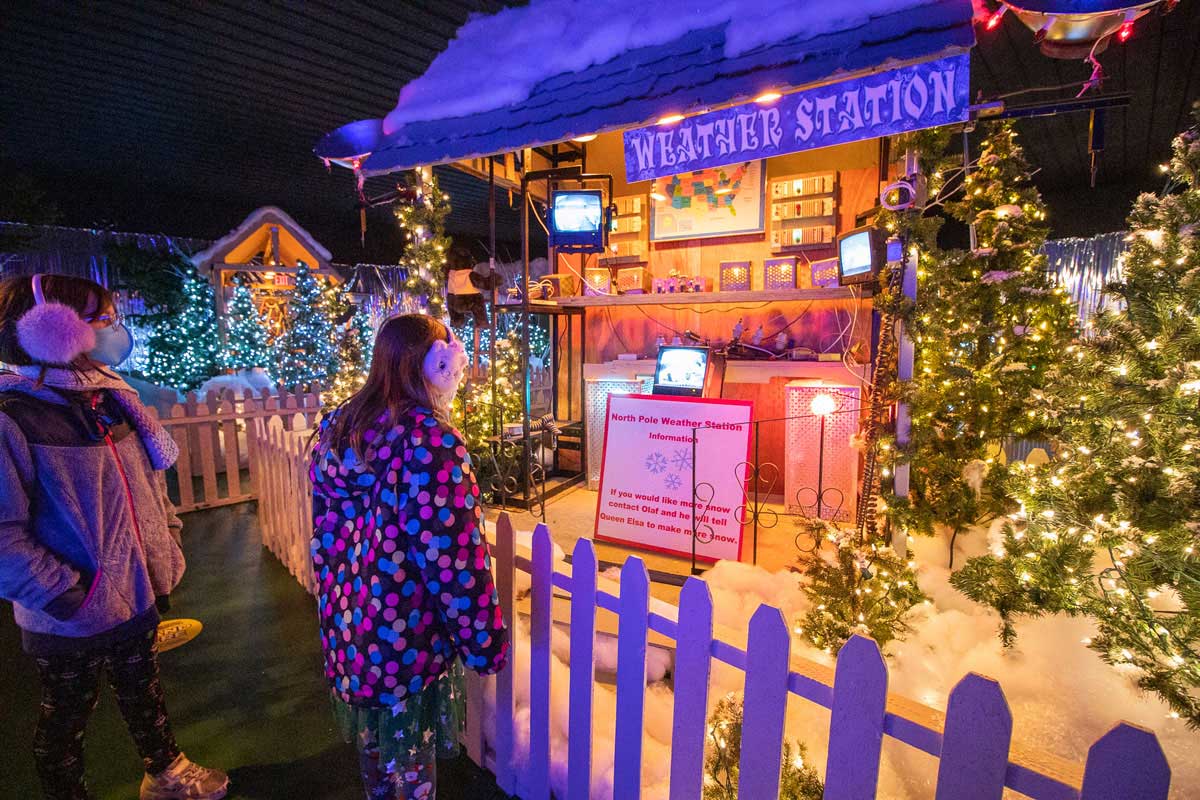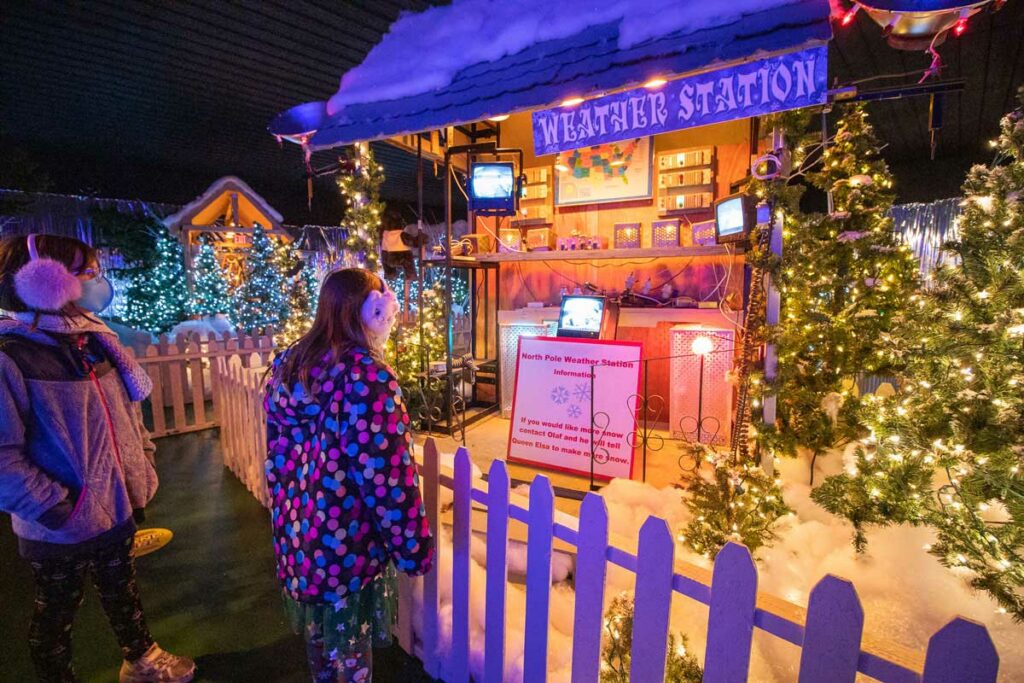 North Pole, Chilton
November 24, 2022 (Thanksgiving Night) – December 23, 2022: 4 – 8 pm
The North Pole in Chilton is arguably the largest indoor and outdoor FREE display in Wisconsin! Explore more than twenty unique displays are homes to Santa's helpers for one month in December. Mechanical characters tell magical little stories in this quaint Christmas village. While visiting the school, church, radio station, and watching the penguins ice skate, your family is transported to The North Pole without leaving the Fox Valley.
There is also a station for dropping off letters and cards for our men and women in the armed services that will not be home for Christmas. Letters will be hand-delivered to the VFW and they send them out to members.
The North Pole property is over 6 acres and includes a large parking lot for ample parking and buses, indoor and outdoor displays, and room for expansion. The indoor area also includes a snack area and gift shop.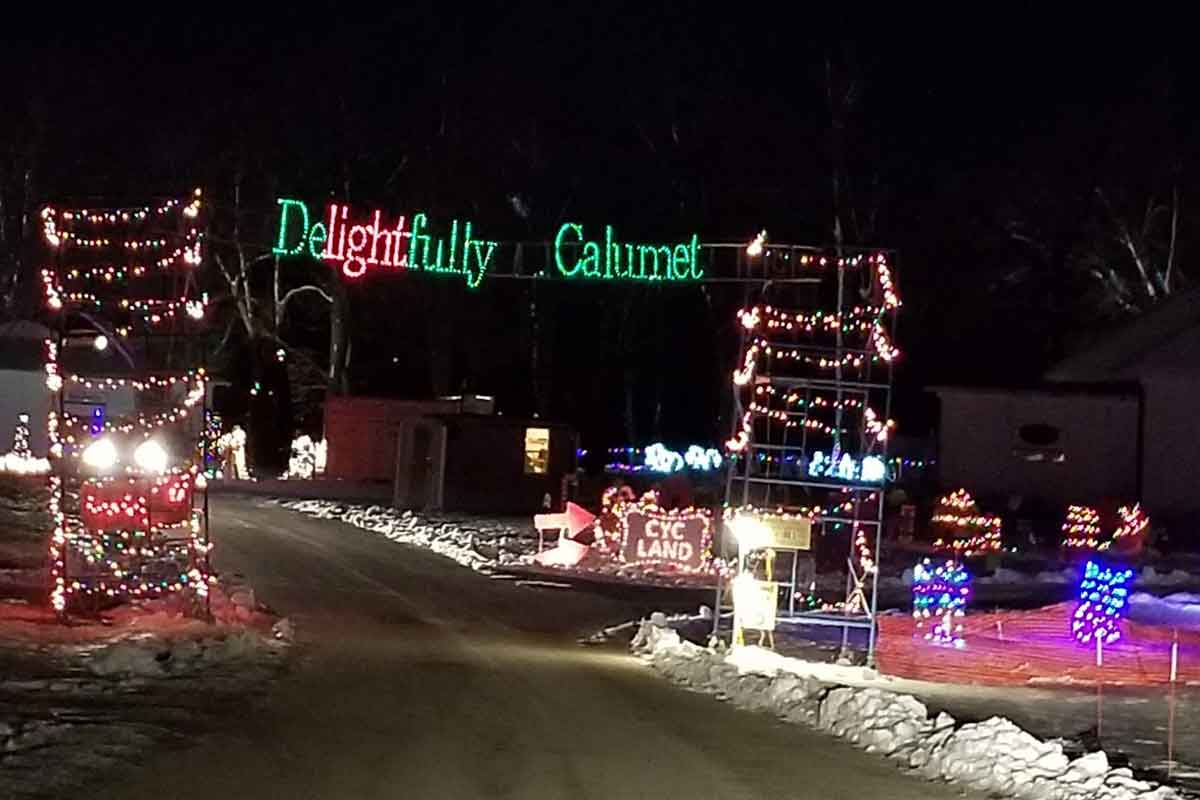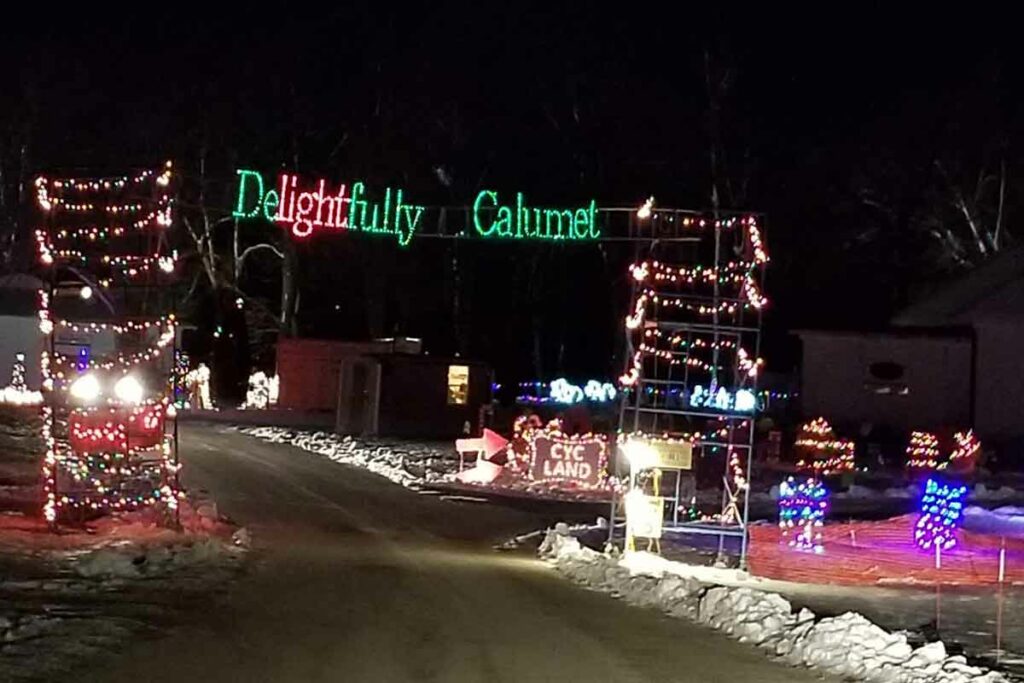 Delightfully Calumet, Chilton
Every Friday, Saturday, & Sunday in December
Delightfully Calumet, Inc. Holiday drive-through Light Show will again be at the Calumet County Fairgrounds. It features thirteen 150-foot displays boasting over 130,000 lights synchronized to Christmas music. Attendees will be asked to tune their car radio into a specified station. The mission is to offer a quality, fun-filled family event while stocking the shelves for our local food pantries. Admission is a can of food or as many as you would like.
Calumet County Fairgrounds, 900 Francis St, Chilton, WI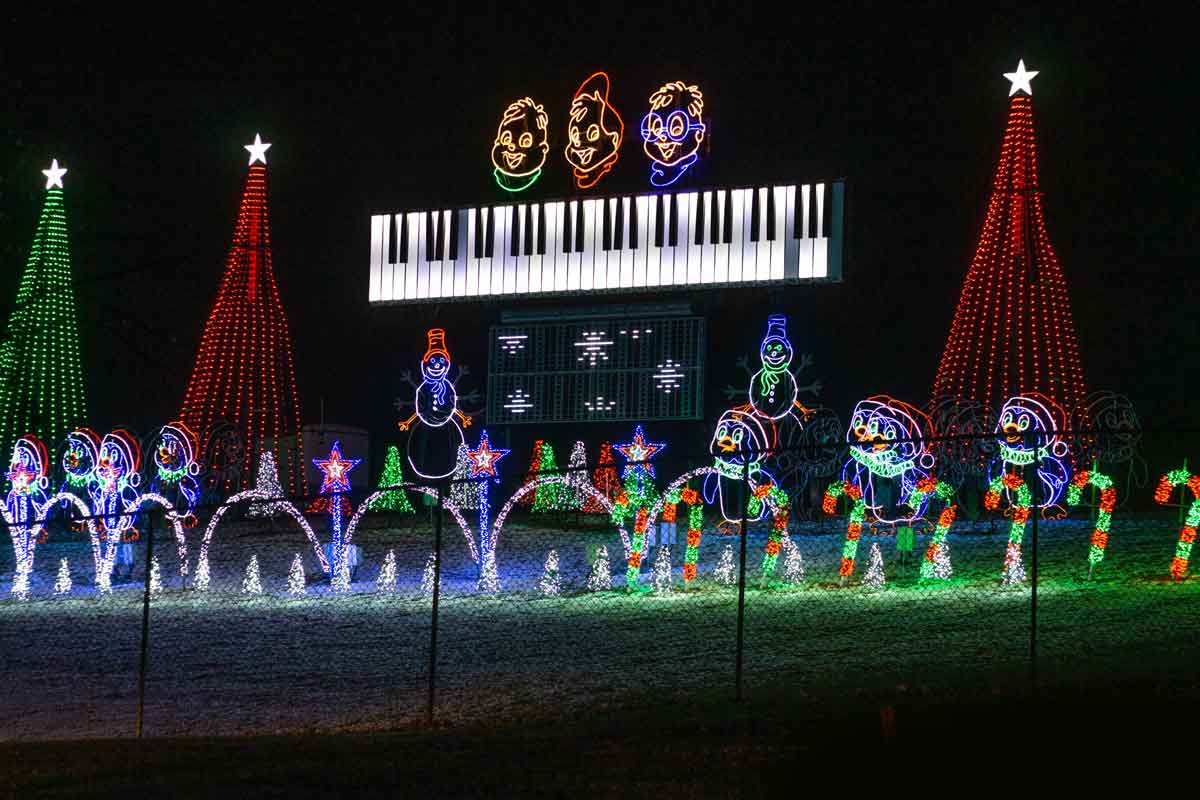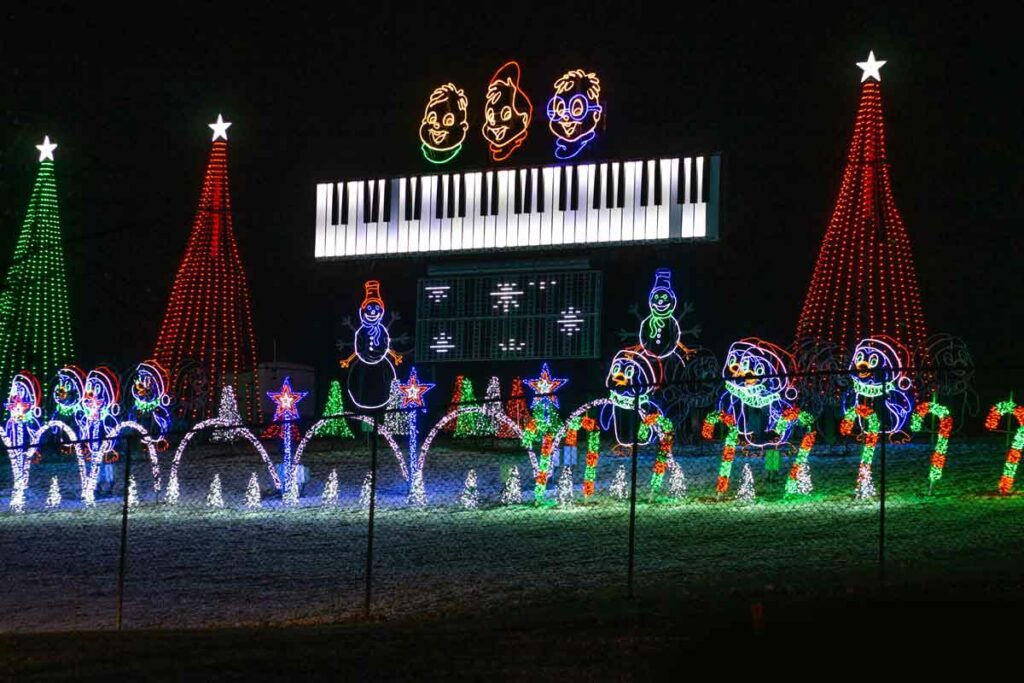 Lakeside Light Show, Fond du Lac
November 24 – December 31, 2022: 5 – 11 pm
Enjoy an approximately 20-minute show with dancing trees at the Lakeside Light Show! Tune your car radio to 87.9 FM to listen to the synchronized music. This year's light show is in the park on the hill by the water treatment plant. When entering the park from Main street, take a left after passing the children's play area. The best spot for viewing is in the parking lot across the street but be careful it does get busy. Admission cost is FREE but donations are accepted. Don't forget to see who is on top of the lighthouse!
Lakeside Park, 555 N Park Ave, Fond du Lac, WI
Rotary Winter Wonderland, Marshfield
November 26 – December 31, 2022: 5 – 9 pm
The Rotary Winter Wonderland is a holiday lights display at Wildwood Zoo, Marshfield with over 1,000,000 L.E.D. lights! They also host many fun activities like Santa visits, horse-drawn carriage rides, and more. Walkthrough or drive through. Admission is FREE but donations are accepted for the local food pantry.
Wildwood Zoo, 608 W 17th St, Marshfield, WI
Making Spirits Bright, Sheboygan
Holiday Light Show: November 26 – December 31, 2022: 5 – 9 pm
(closed December 24)
Quarryview Center: Fridays & Saturdays: 5 – 9 pm (through December 23)
Making Spirits Bright in Sheboygan is a drive-through holiday display by the Sheboygan County Rotary Clubs. Thousands of lights synchronized to music, tune your radio to 89.1 FM while driving through. Trolley rides are available from the Quarryview Center on Friday and Saturday nights through December 23, 2022. Admission is FREE but donations are accepted for the local food pantry.
Evergreen Park, 3000 Calumet Dr, Sheboygan, WI
Lights in Lincoln Park, Manitowoc
November 25 – December 29, 2022
Lights in Lincoln Park is an annual drive-through light show featuring 70+ fun lighted animal displays including an animated elephant, wolf, polar bear and more! Visit with Santa and enjoy cookies and hot chocolate in the cabin on select Friday nights. Admission is $5 a carload and funds are used for exhibit improvements. Enjoy walking through the display on 2 nights only, Tuesday, November 22 and Friday, December 30, 2022 from 5 – 8 pm for $5 for adults or $10 a family.
Lights in Lincoln Park, 1215 N 8th St, Manitowoc, WI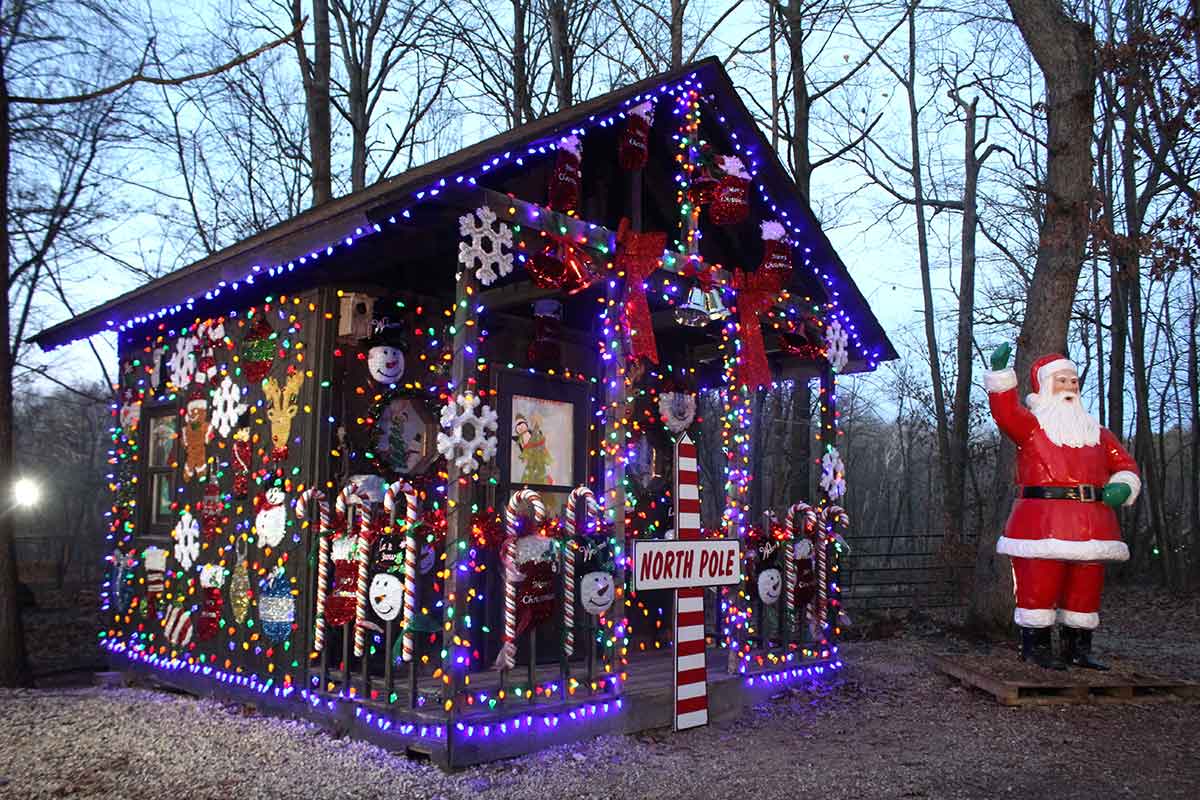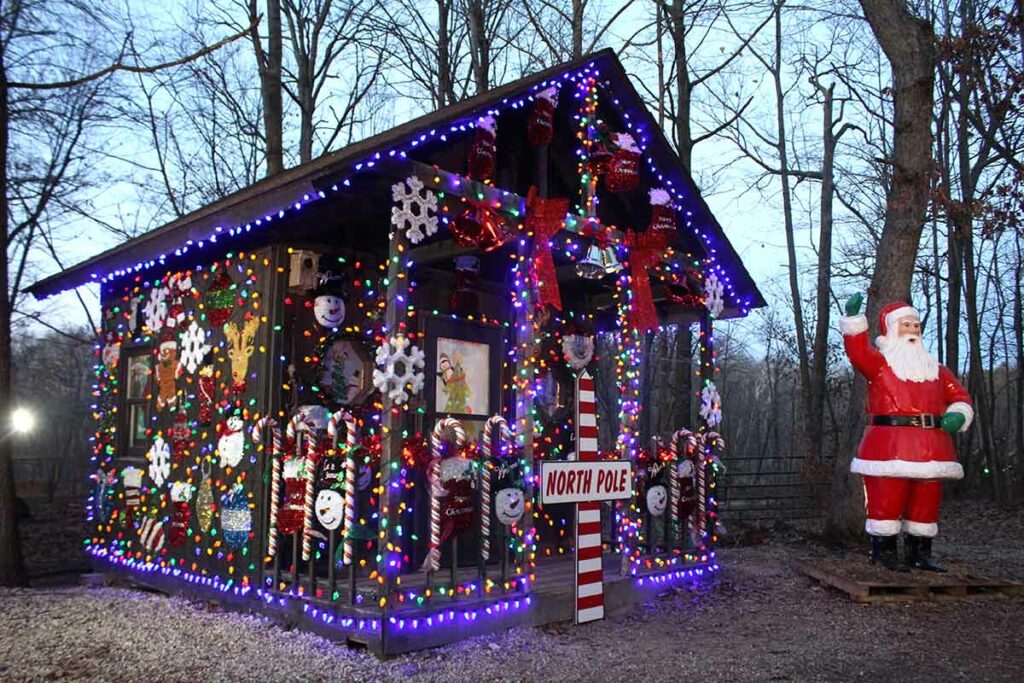 Christmas at the Zoo, West Bend
November 19 – December 31, 2022: 1 – 8:30 pm (Last car admitted at 7:30 pm)?
Petting Zoo closes at 8:30 p,
Closed: Thanksgiving Day, Christmas Eve and Christmas Day
Drive through the zoo in the warmth of your car and enjoy lights, holiday displays, decorations, and animals at Shalome Wildlife and Zoo's annual holiday light show, Christmas at the Zoo! Kids will receive a treat from Santa Claus. Plan for about an hour to drive through. Families can also purchase animal feed and enjoy a campfire after. Admission is $10 per person (2 & under are free).
Shalom Wildlife Zoo, 1901 Shalom Drive, West Bend, WI
Enchantment in the Park, West Bend
November 25 – December 24, 2022
Enchantment in the Park is a drive through display that is also open for walking (shorter route that will not have access to the whole display). Horse and carriage rides are available first come, first serve. The carriage holds up to 15 people and costs $5 a person for anyone 16 and older. Children 15 and younger are free. Purchase hot cocoa, popcorn, candy and other treats to help support Casa Guadalupe Education Center. Warm up by the fire and roast marshmallows on Friday and Saturday nights.
Santa is available December 8 – 10 and December 15–23 at Regner Park from 5 – 9 pm.
Suggested donation is $10. Consider also donating a nonperishable food donation.
Regner Park, 800 N. Main Street, West Bend
Wisconsin Christmas Carnival of Lights, Caledonia
November 19, 2022 – Sunday, January 1, 2023 (closed November 24-25 and December 25)
The Christmas Carnival of Lights, rumored as the Midwest's biggest, brightest and most dazzling drive-through holiday light show with over 2 million lights. The route drives through Yogi Bear's Jellystone Park campground about 20 minutes south of Milwaukee. Experience the show in the comfort of your car, on Santa's giant sleigh or on a golf cart holiday train. Enjoy animated lights, colorfully decorated lights and one-of-a-kind hand-crafted displays. General admission for one carload, up to 8 people is $30 a vehicle. Santa visits are free on most Tuesdays, Wednesdays, Fridays and Saturdays. Food is also available to purchase including pizzas, cookies, hot chocolate and smore kits. Warm up around the outdoor fire pits. Gift store also on site.
Jellystone Park™, 8425 HWY 38 Caledonia, WI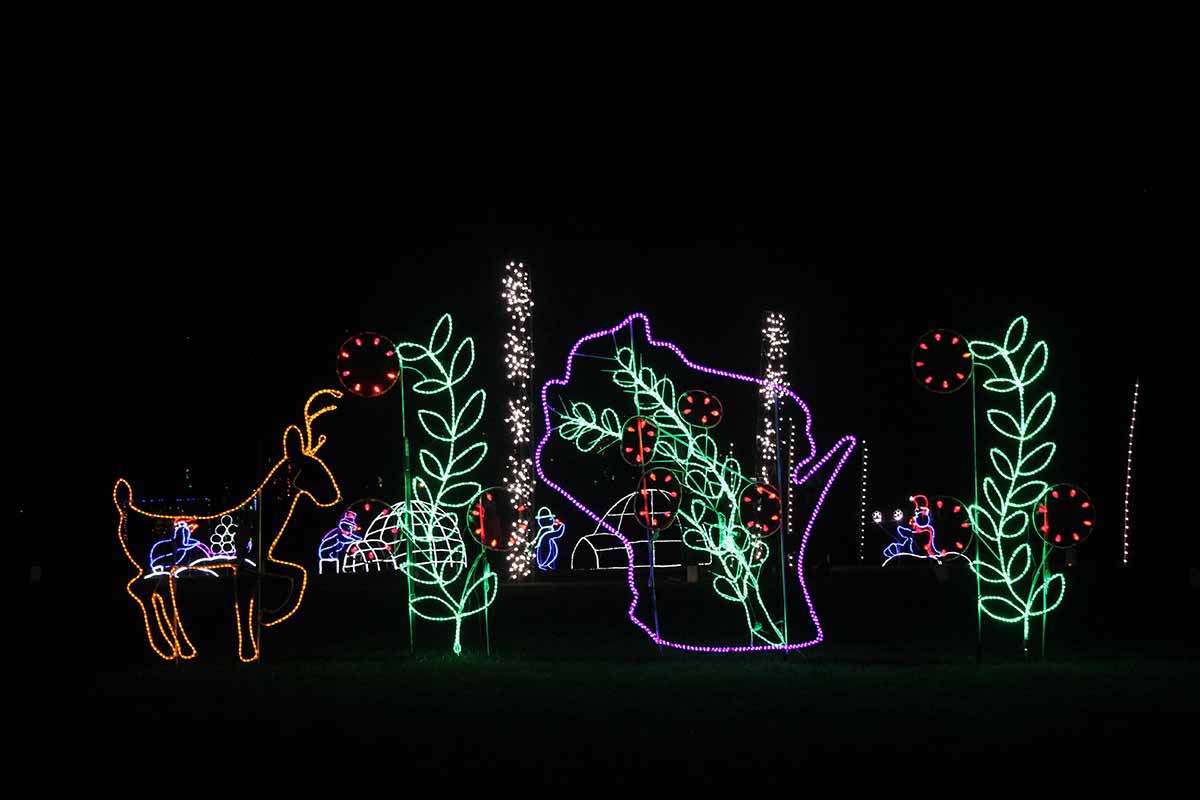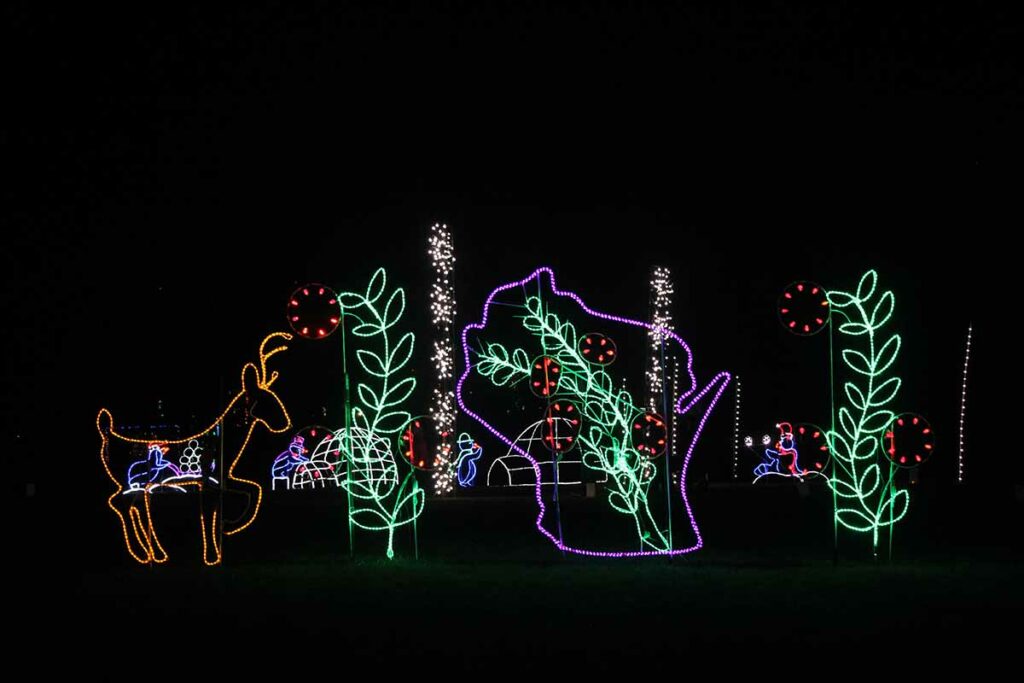 Country Christmas, Waukesha
Walking Nights: November 18 – 20, 2022: 5 – 9 pm
Drive Through Nights: November 25 – 30, 2022 and December 2, 2022 – January 1, 2023
Sunday – Thursday: 5 – 9 pm
Friday, Saturday & Holidays: 5 – 10 pm
Country Christmas at the Ingleside Hotel is an amazing display and boasts the largest drive-through light display in Wisconsin and includes a mile long route to see over a million lights and holiday scents including Bearville with giant teddy bears, 200 foot tunnel, life sized nativity, model train display, photo ops and concessions stand. Special walk through nights and wagon rides are also available. Admission is $25 a carload Sunday through Thursday and $30 a carload on Fridays, Saturdays and Sundays and available online.
The Ingleside Hotel, 2810 Golf Rd, Pewaukee, WI
Holiday Fantasy in Lights at Olin Park, Madison
November 12, 2022 – January 1, 2023, dusk to dawn
Hosted by The Electrical Group Holiday Fantasy in Lights light show is the greenest show in Wisconsin! Drive through the park for FREE and enjoy 60 lighted displays including Bucky the Badger.
Olin Park, 1156 Olin Court, Madison, WI
---
Editor's Note: Santa's Rock N Lights at the Brown County Fairgrounds is not returning in 2022.