The first community Christmas light display in the Appleton area returns for 2022, and it's affordable fun for the whole family! We're so excited to welcome back this nearby holiday display!
Fox Cities Festival of Lights is a nonprofit organization hoping to add more to the display every year.
It is truly a community light display; businesses and organizations in the Appleton area and beyond have helped sponsor and bring this event to life.
Part of the mission of this event is also to give back to area nonprofits in exchange for being part of the display by volunteering.
This unique display at Darboy Community Park (right outside of Appleton) will be custom designed and built. Volunteers are working hard throughout the year to get it ready to glow after Thanksgiving.
Some displays will be replicas representing things from across the Fox Valley with over 100,000 lights!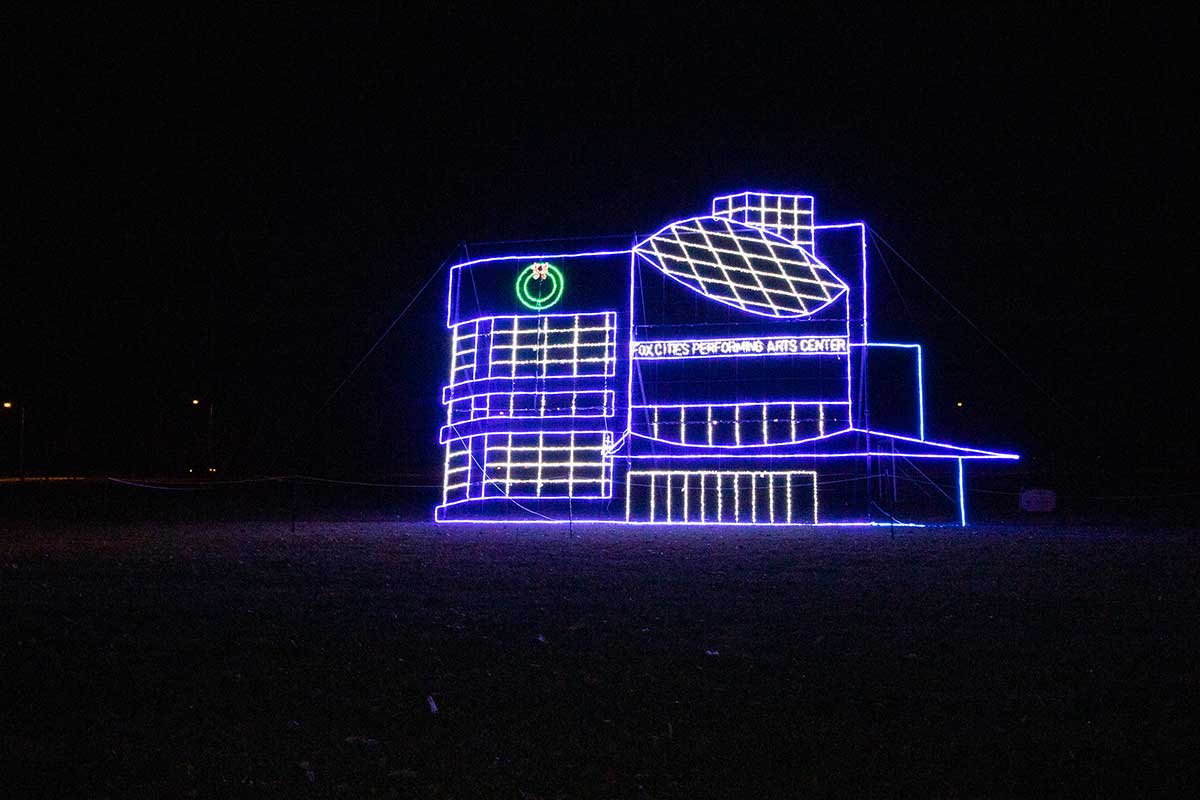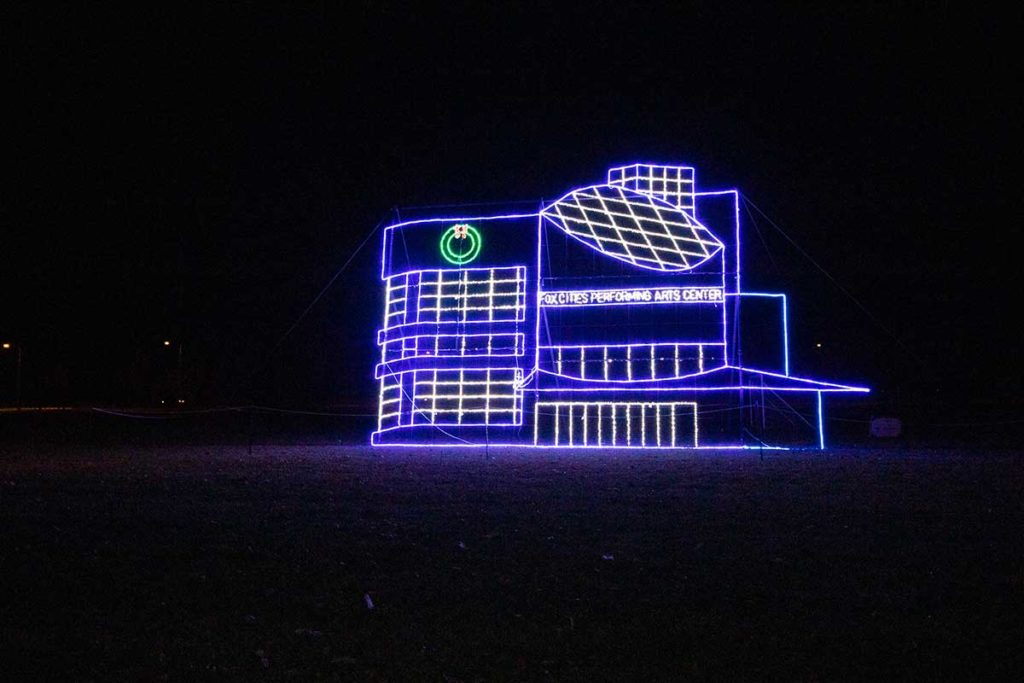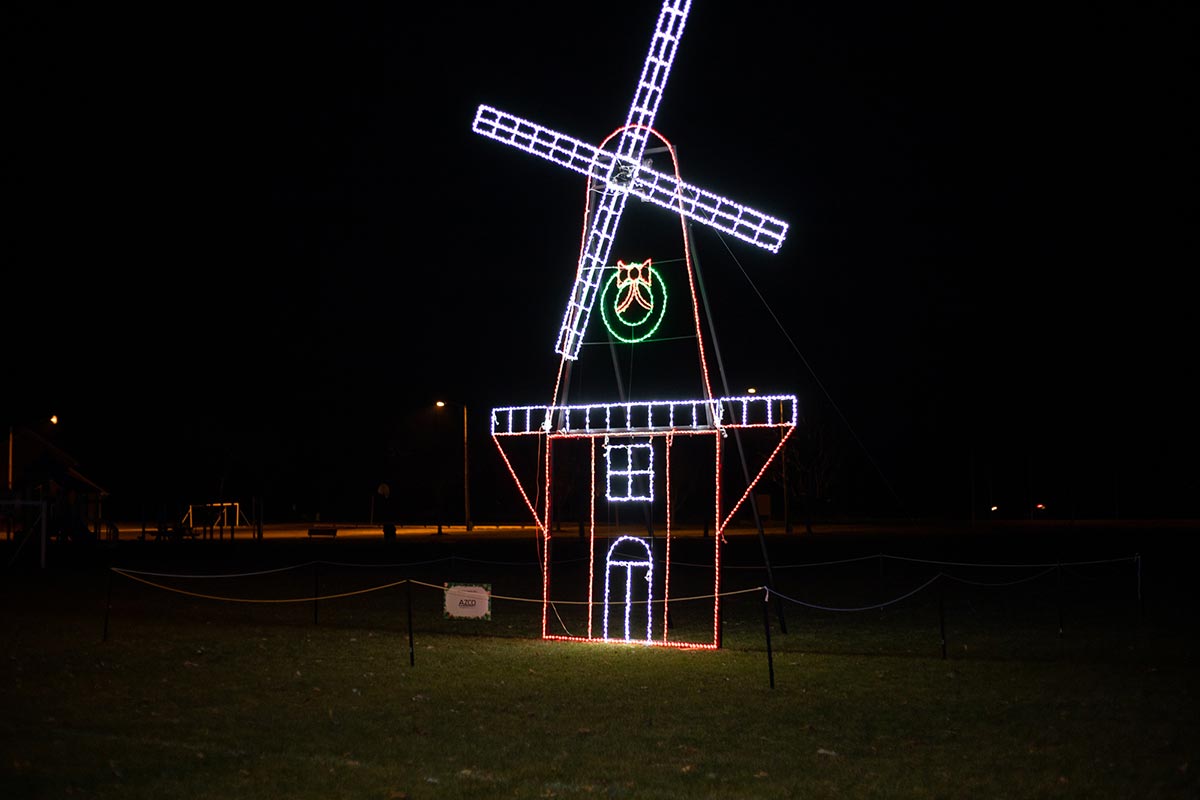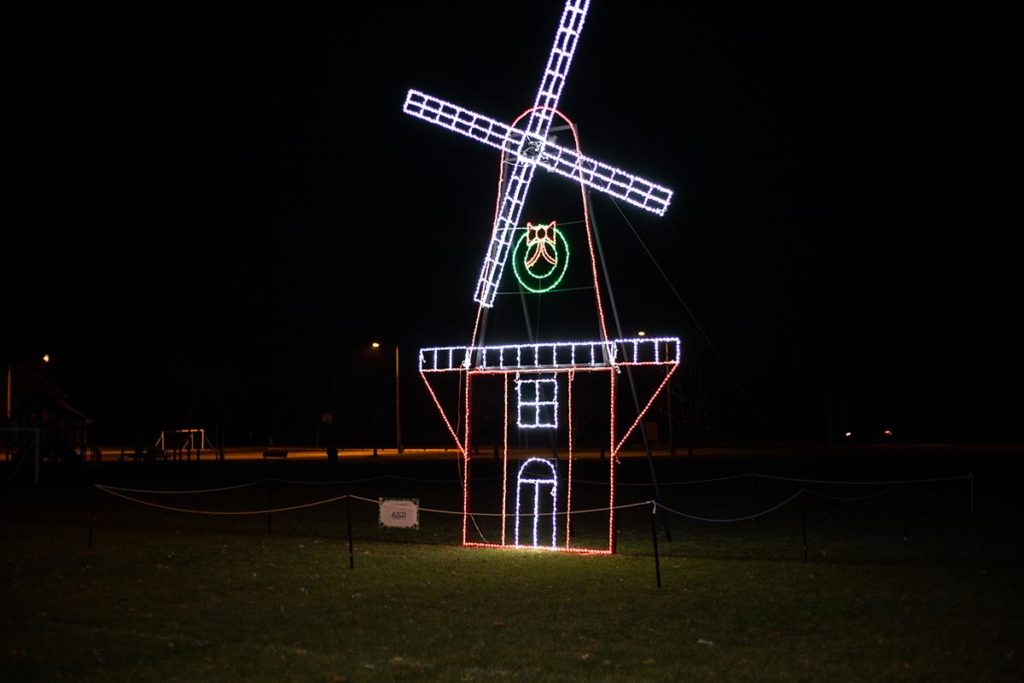 Things to know before you head out:
Dress warm! Visitors will walk through wooded trails in the park. The light show is about a half-mile long.
The trail is wood chips and possibly stroller and wagon-friendly depending on weather, snow, and ice.
With the winter weather we have had already, don't forget snow pants, hats, and gloves for everyone. Even when the weather seems pretty warm and your little Elsa or abominable snowman insists they don't need that scarf, grab it anyway.
Everyone will want to be warm enough to have fun and take their time exploring this new holiday destination!
You can spend some time warming up at the nightly bonfire and grabbing hot cocoa and coffee, sold by Benjamin Brewer in their mobile coffee shop. You won't be able to miss the super cool aqua and ivory 1960 Shasta camper/trailer. Some nights Travelin's Tom's Coffee Truck will be on-site to warm you up!
Santa is back this year! Find the jolly old fellow ready for visiting and hearing wishes every night aside from December 24th and 25th, when he has other very important plans.
Also good to know—porta potties will be available.
Please check out their Facebook page for updates on weather conditions and early closings.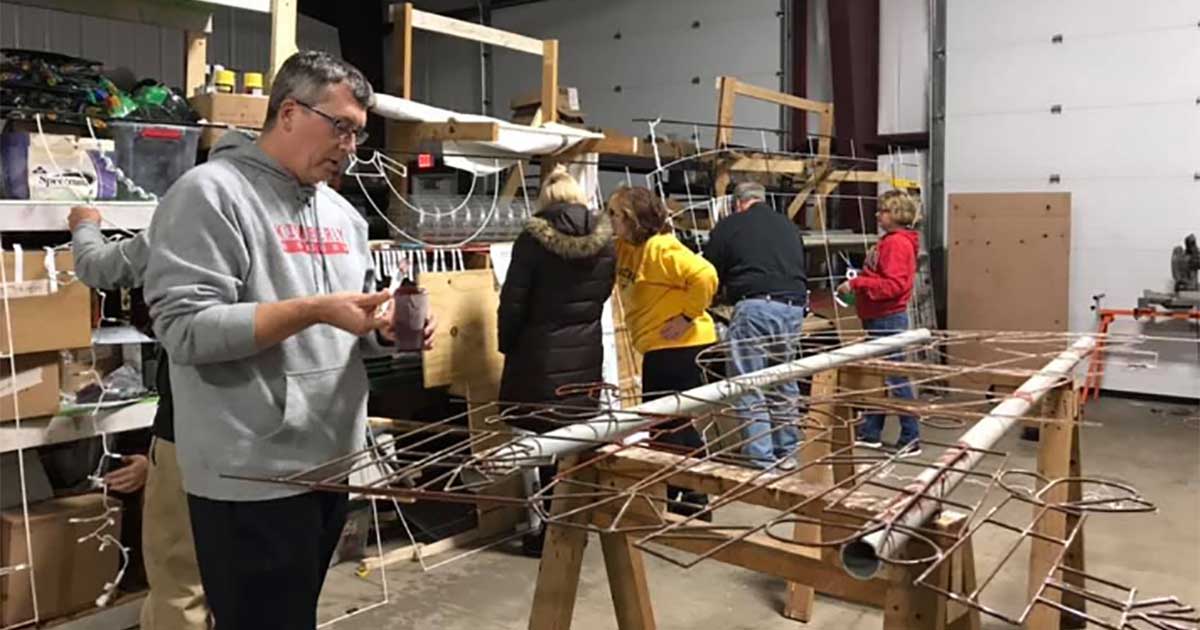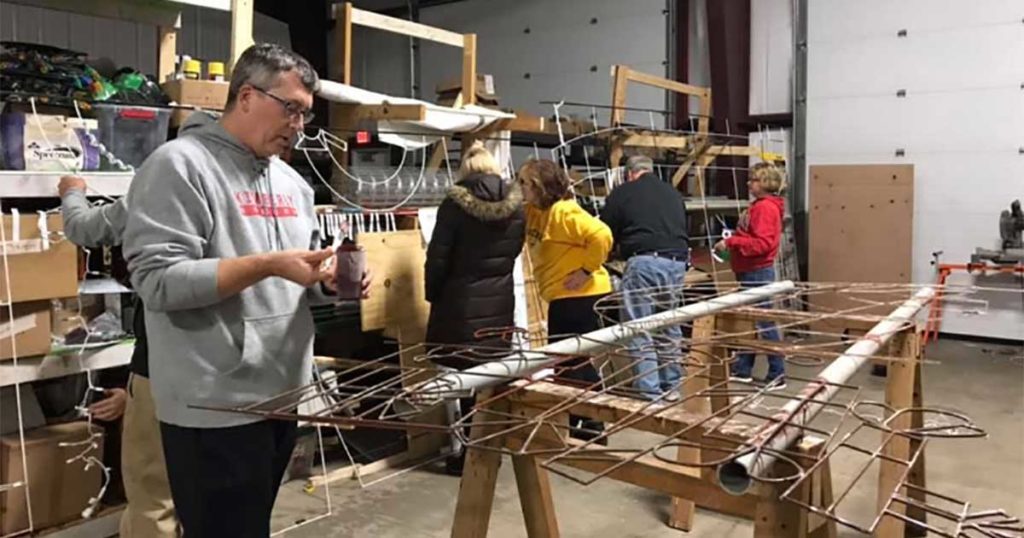 Where is Fox Cities Festival of Lights?
This year's holiday light display will be at Darboy Community Park on Noe Road in the town of Harrison, just outside of Appleton.
Parking will be on the East side of the park and at Sunrise Elementary School.  The small parking lot next to the Darboy Community Park shelter is reserved for volunteers and accessible parking only.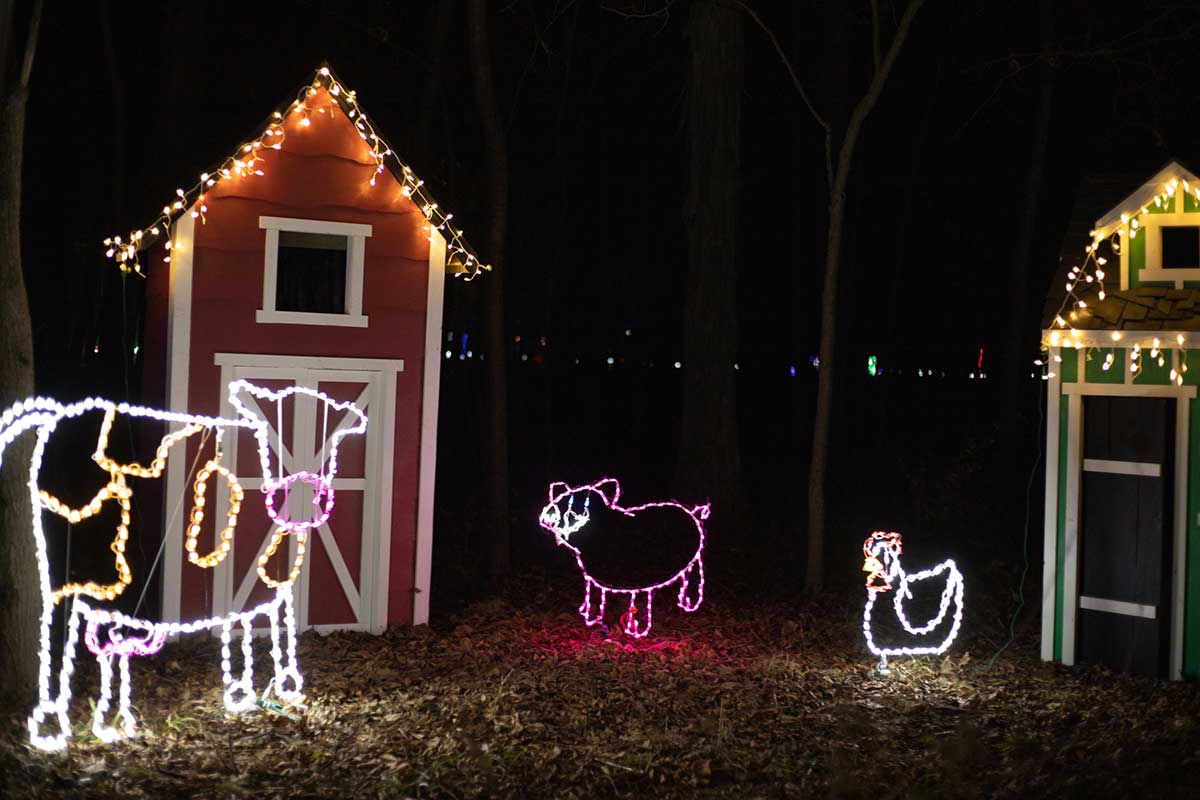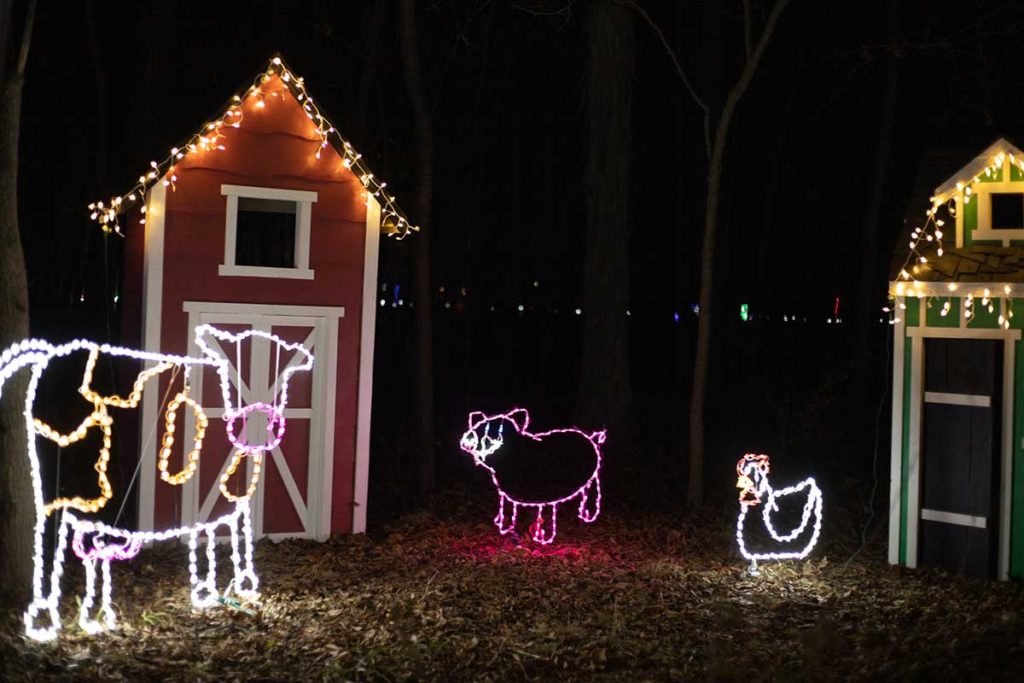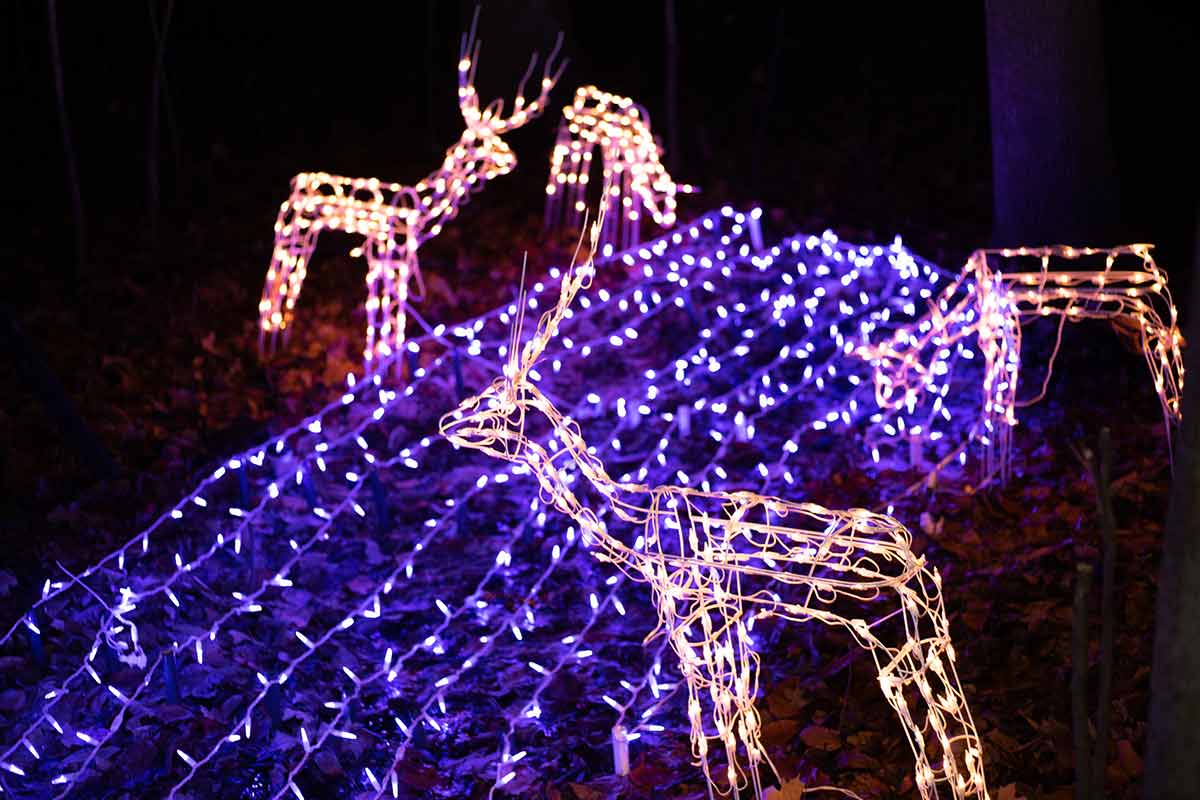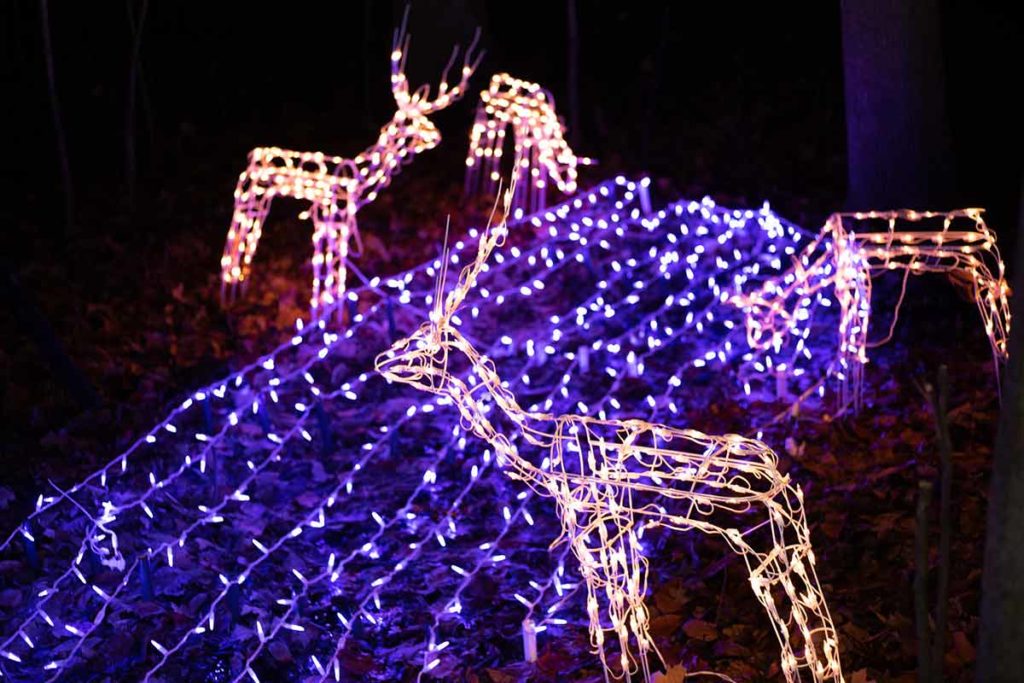 What are the hours?
Friday, November 25 – Sunday, November 27, 2022: 5 – 9 pm
Friday, December 2 – Sunday, December 4, 2022: 5 – 9 pm
Friday, December 9 – Sunday, December 11, 2022: 5 – 9 pm
Friday, December 16 – Sunday, December 18, 2022: 5 – 9 pm
Friday, December 23 – Sunday, December 25, 2022: 5 – 9 pm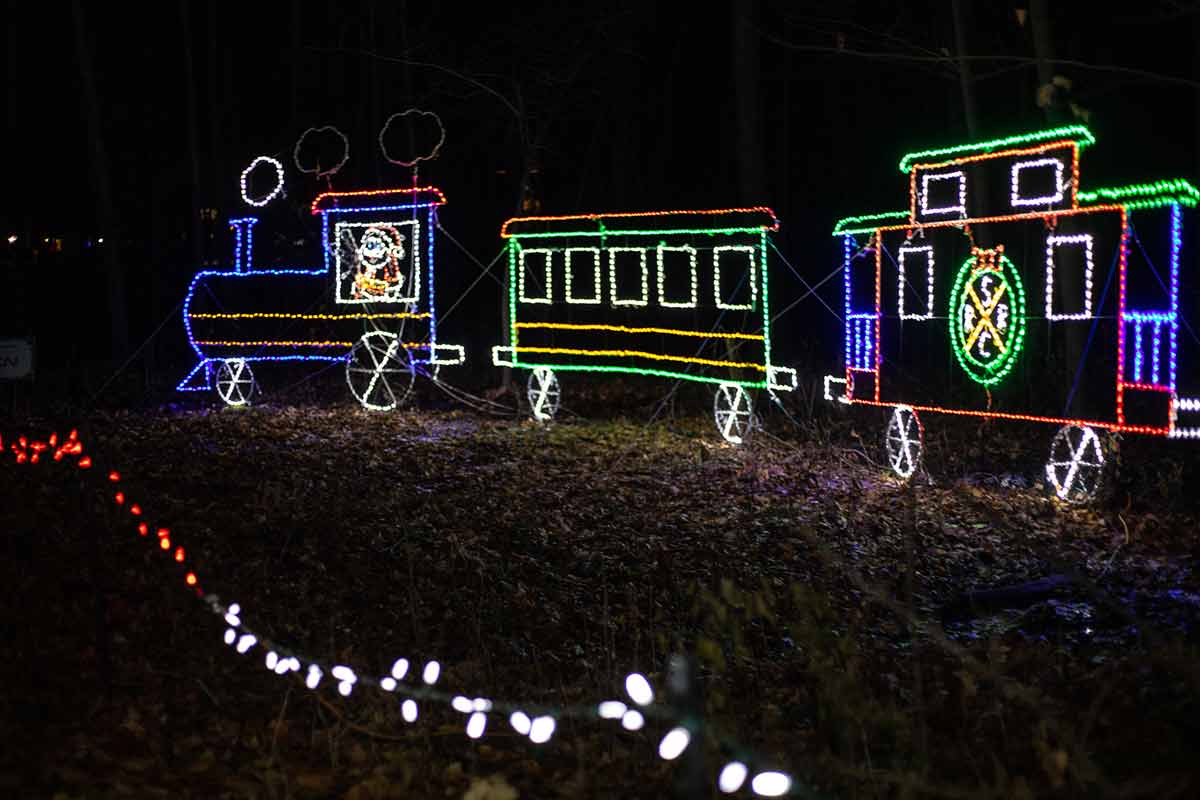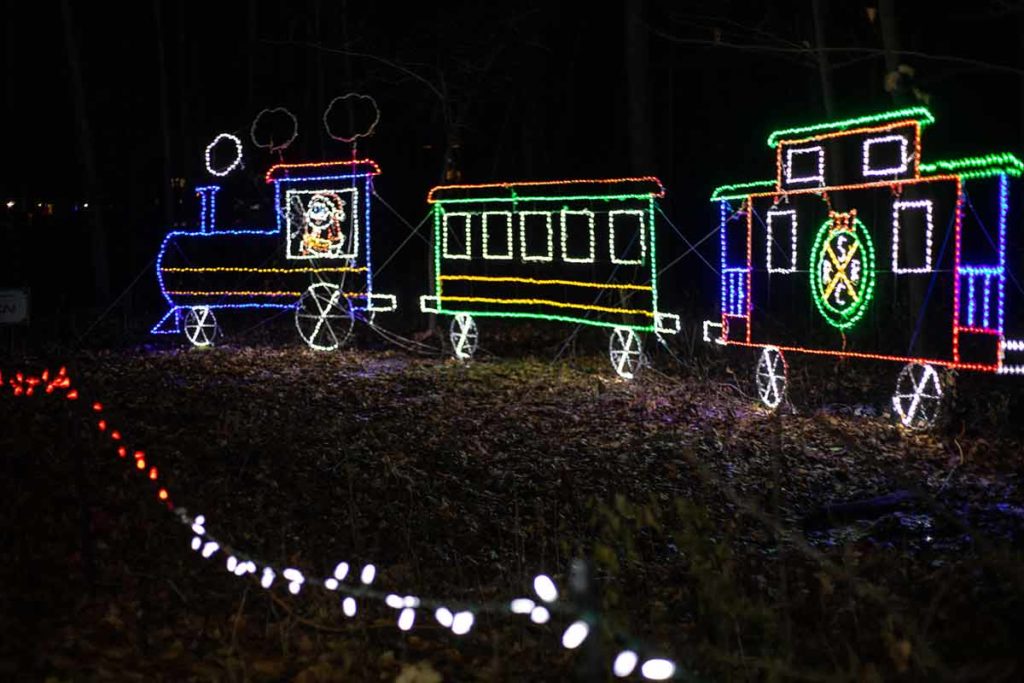 What does it cost for admission?
FREE community event, $5/person suggested donation
Proceeds will be used to sustain the light display for years to come, allow it to grow, and also benefit area nonprofits. Fox Cities Festival of Lights Inc. is a nonprofit organization that will build a fun and exciting holiday light display every year in Darboy Community Park.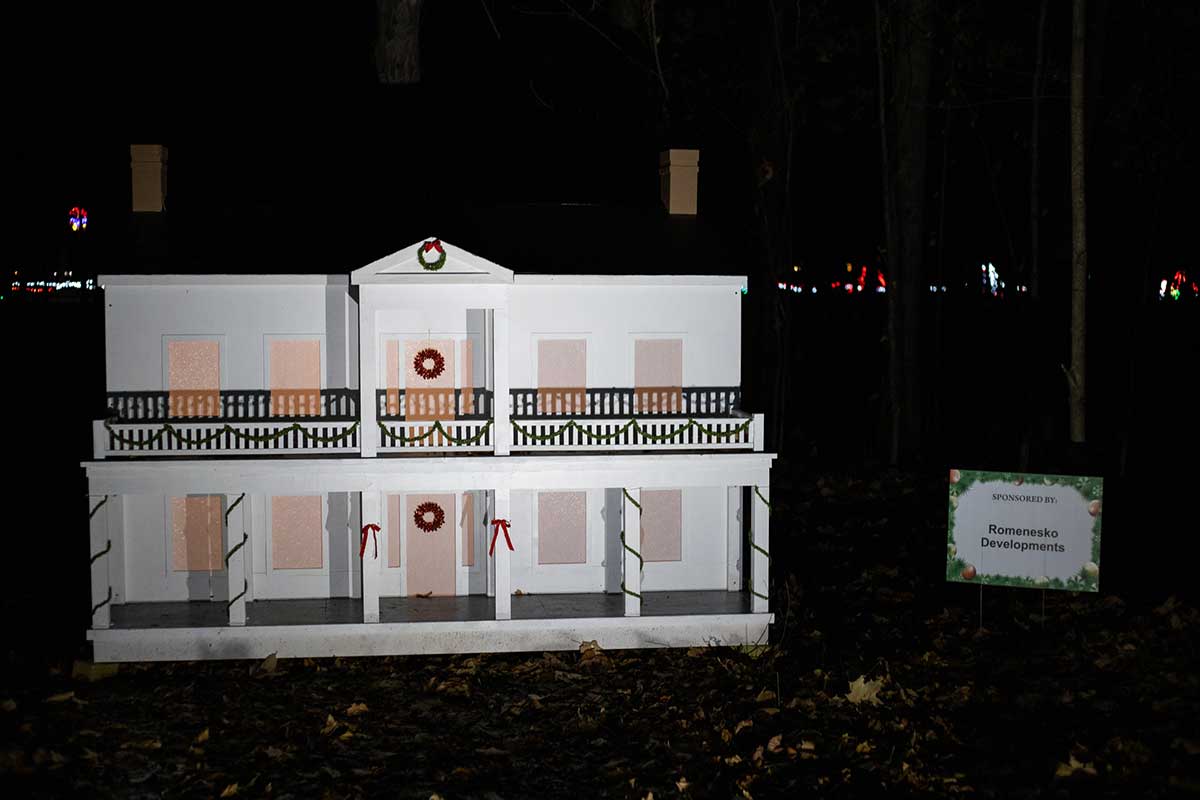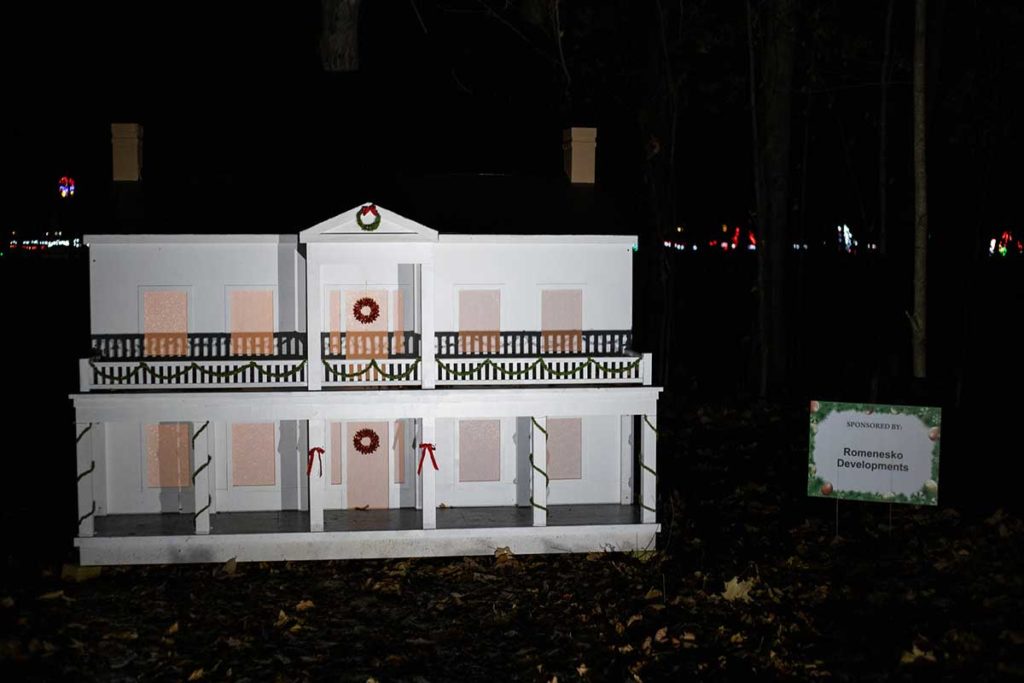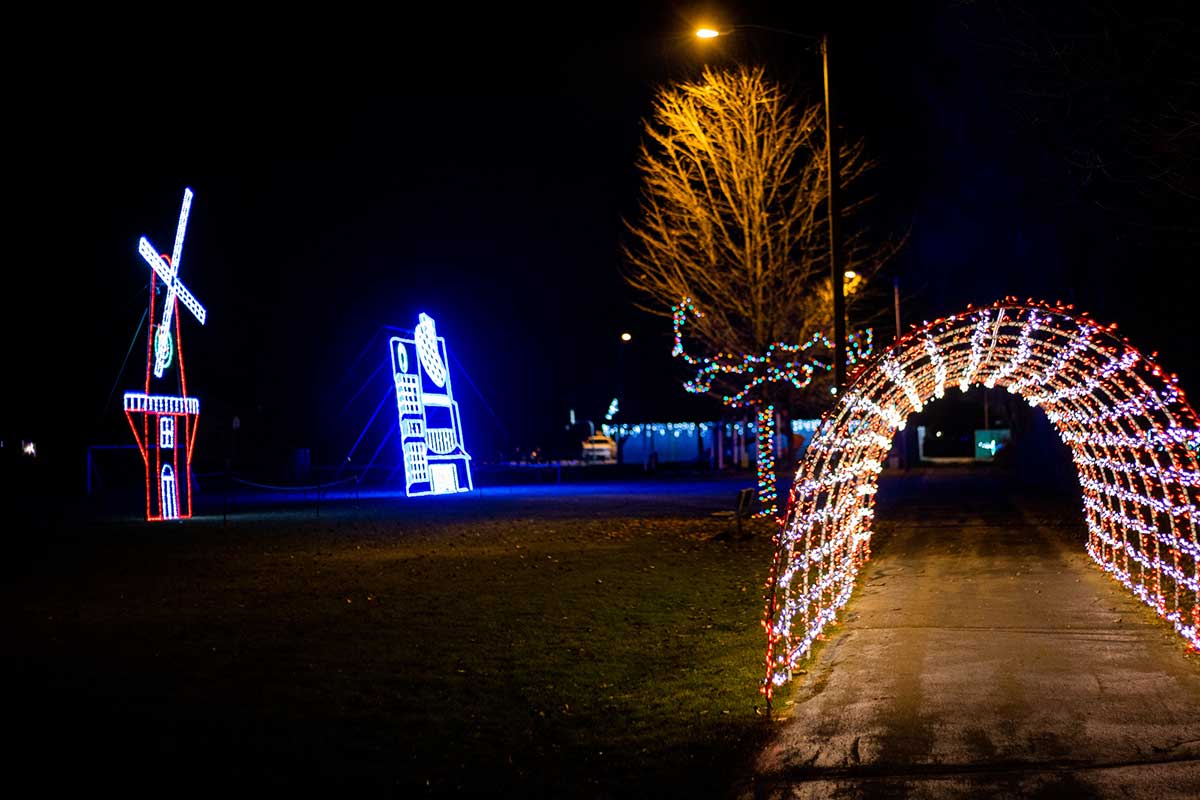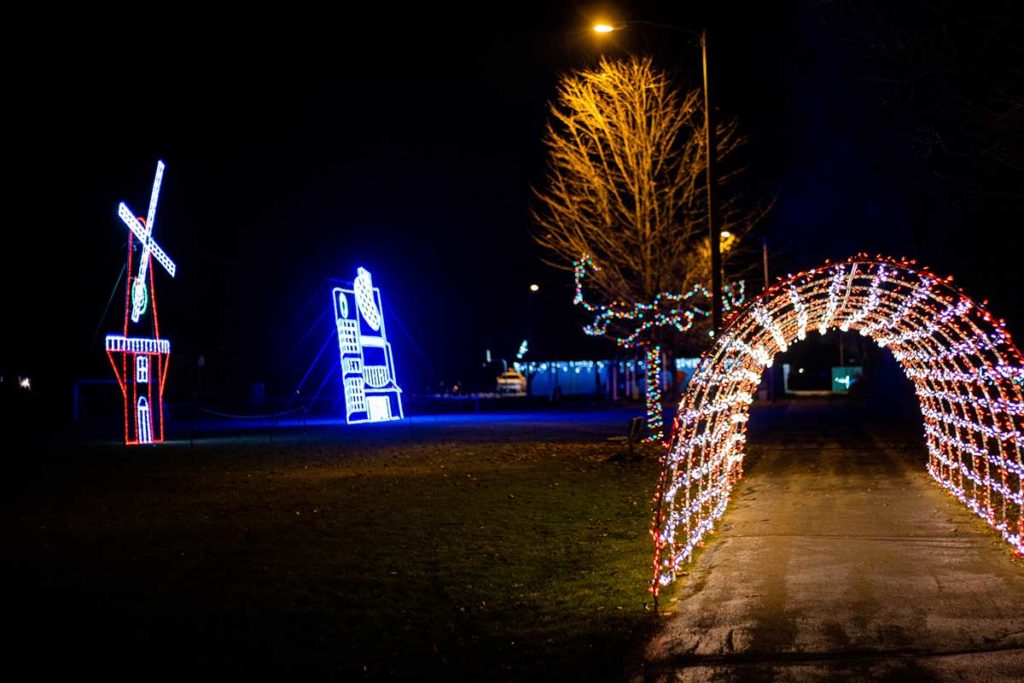 More Information
Fox Cities Festival of Lights
www.foxcitiesfestivaloflights.org
www.facebook.com/Fox-Cities-Festival-of-Lights
Other Large Displays in the Area
Oshkosh Celebrations of Lights
WPS Garden of Lights in Green Bay
Santa's Rockin' Lights at Brown County Fairgrounds – Find alternatives for 2022!
Stay tuned, we're updating our list of 50+ home Christmas lights in Appleton and Beyond!