There is nothing quite like heading out for a tour of holiday light displays. Northeast Wisconsin is home to some of the best Christmas lights in Wisconsin! Whether you are looking for Christmas lights to music, unique displays or lots of eye candy, our handy guide will help you find the best Christmas lights near you. Grab the popcorn, fill the thermos with hot chocolate, and enjoy this free fun family tradition.
Share your pictures – tag #gvkLightTour on Instagram!
Want to share an update with us or add your home? Submit here.
How We Make This List
This list of where to see lights is crowd-sourced from reader comments. We need your help!
We ask on Facebook for recommendations, if someone tells us there is a great display at X address, we will include it. We can't drive around to every location to verify a light display, and what some people think is worth-the-drive display, others might not want to bother with, so please use our list with that in mind. We try to include details and pictures to help as well!
If you do find something we should add to our list email us at govalleykids@gmail.com. Want to share an update with us or add your home? Submit here.
Generally, lights start after Thanksgiving.
We will be updating the list all month long. (Printable list coming early December).
Tips for looking for Christmas Lights
Bring your light viewing to the next level! Check out these 3D glasses here.
Pack a bag of non-perishable foods in your trunk to donate to collections at shows.
Wear your holiday jammies. Bring a blanket to get extra cozy.
Pack fun snacks. We like popcorn, hot chocolate with marshmallows, candy canes and cookies!
Print out a scavenger hunt and use clipboards with a book light or flashlight.
Visit on weeknights to avoid long waits at music light shows.
These addresses for Christmas lights are verified listings, meaning either a Go Valley Kids team member has seen it in 2020, a friend has told us the display is up or we have confirmed with the homeowner.

Happy light hunting!
Appleton
Ben's Wish, N255 Rogers Lane, Appleton (music)
N9348 Mulholland Ln, Appleton (music)

December 1, 2020 – January 1, 2021, Sunday – Thursday: 4 – 8 pm, Friday and Saturday: 4 – 10 pm
8000-pixel lights, 4 songs, 25′ tree (new for 2020!)
tune radio to 96.5 FM

N172 Crooked Pine Court, Appleton (music)

Pixel light show with all your kid's favorite holiday classics!

N9455 Sara Lane, Appleton

N251 Hank Drive, Appleton
1747 N Oneida Street, Appleton
43 Butte Des Morts Ct, Appleton
44 Butte Des Morts Ct, Appleton
2421 W. Seneca Dr., Appleton, Near Houdini Elementary, Appleton
2200 W. Capitol Drive, Near Houdini Elementary, Appleton
1513 N. Meade St, Appleton
Crooked Pine Ct, Appleton
W4635 Glenn St, Appleton (Mackville area)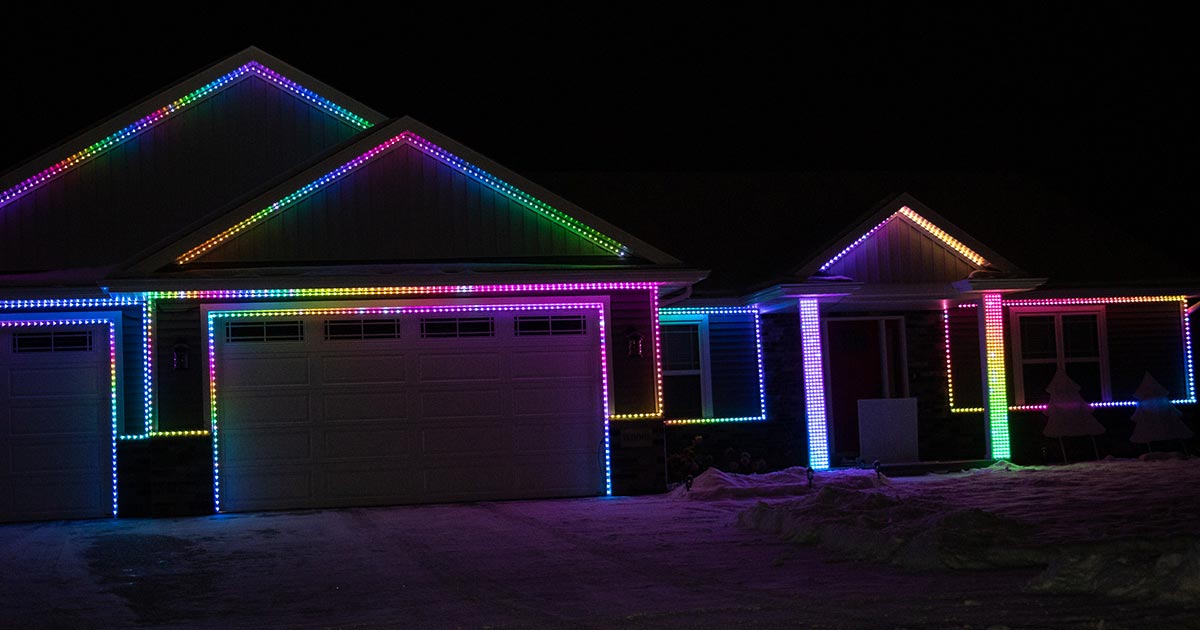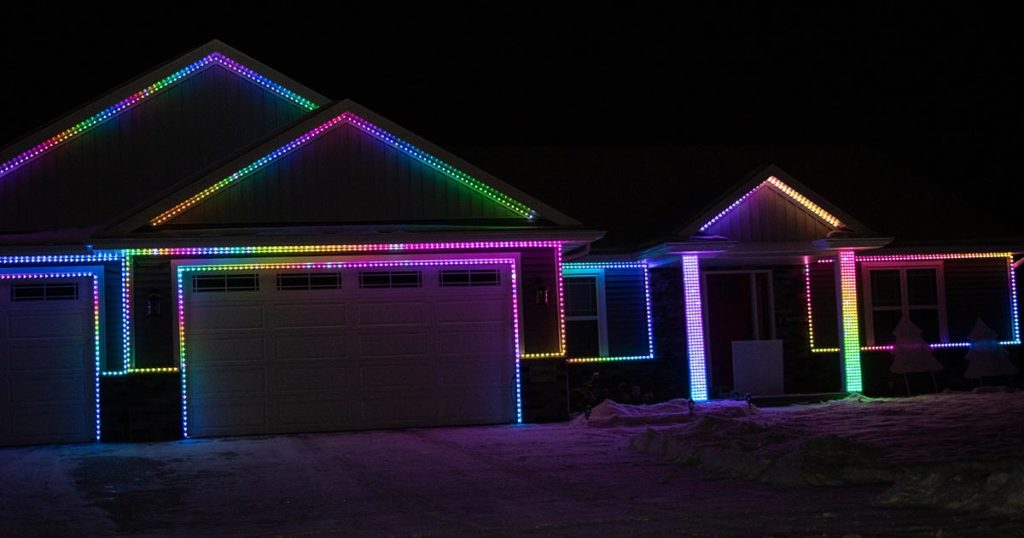 Neenah / Menasha
Ryford Street Light Show, W6065 Ryford St., Menasha, Town of Harrison (music)

Starts: November 27, 2020
Hours: 4 – 10 pm daily
Radio Station: 89.10 FM

Fox Valley Lights, 129 Gruenwald Ave, Neenah (music)

Starts: Thanksgiving, November 26, 2020
Radio Station: 88.5 FM
Hours: 5:30 – 9 pm

748 Woodfield Rd, Neenah
2008 Nature's Way, Menasha
Greenville / Hortonville
W7191 Sunfield Drive, Greenville (music)
A Very Bright Ryan Family Christmas, W7277 Sunfield Drive, Greenville
Main Street Lights, 258 E Main St, Hortonville (music)

Music on 90.7. Check Facebook for dates, times, and updates. Lots of kid centric songs. This display can be viewed across the road at Dairy Queen and is the perfect spot for an ice cream treat! If you have a handheld radio, you can get a better view from the outside of your car.
Starts: November 15, 2020
Hours: Sunday – Thursday: 5 – 10 pm, Friday – Saturday: 5 – 11 pm
Radio Station: 90.7 FM

1690 County Road T, New London (music)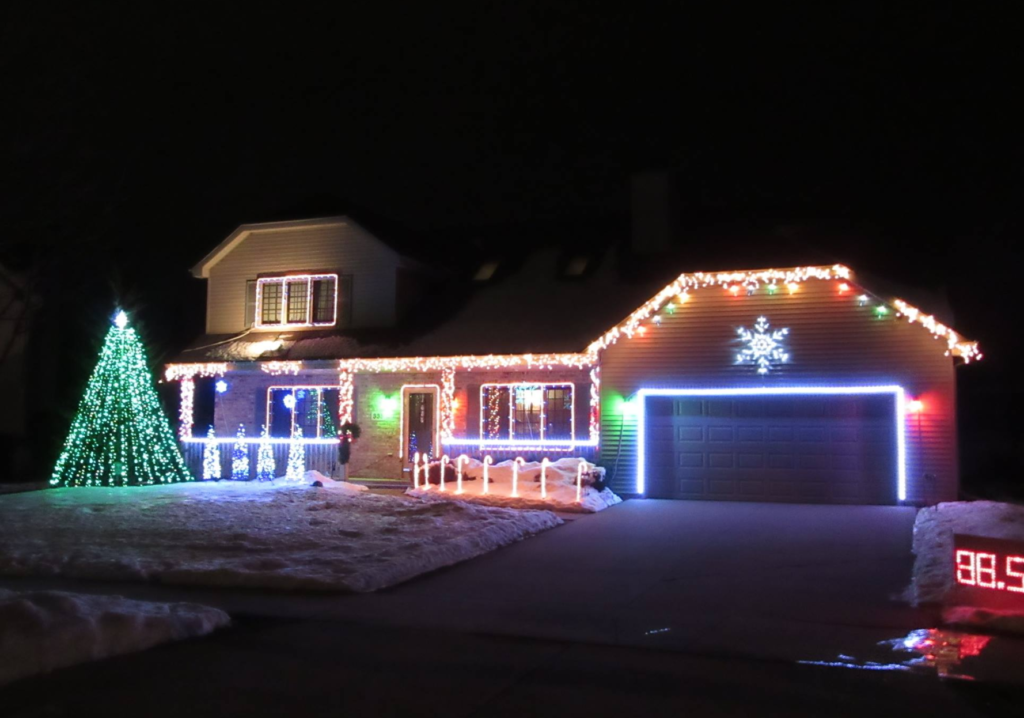 Oshkosh
Oshkosh Celebration of Lights, Menominee Park, Oshkosh (music)

Opens November 27, 2020
Santa will be in his Workshop in a non-contact environment from November 27 thru December 23rd from 5:30 – 9:00 pm. On Christmas Eve, Santa will be out with his reindeer delivering presents.

Brody's Christmas Lights for Charity, 1874 Westbreeze Dr., Oshkosh (music)

Thanksgiving, November 26, 2020 – January 1, 2021
Hours: Sunday – Thursday: 5:30 to 9 pm, Friday – Saturday: 5:30 – 10:00 pm
Radio Station: 88.3 FM
Donations: Oshkosh Area Community Pantry's Food 4 Kids program

Sunnybrook Lights, 1510 Maricopa Dr, Oshkosh

Dates: December 4, 2020 – January 1, 2021
Hours: 5 – 10 pm
Radio Station: 104.1 FM

Christmas SpecStackular, 335 Sunnybrook Drive, Oshkosh (music)

Starts December 1, 2020
Come enjoy our Christmas Light display feat. over 10,000 LED lights synchronized to music! The show runs for approximately 16 minutes on a continuous loop from 4 pm – 10 pm throughout December. Tune to 88.5 FM to hear the music. Spreading Christmas joy since 2009!

Kramerica Park, 1160 Laager Ln, Oshkosh (music)

Radio Station 89.7 FM
November 28 – December 27, 2020: 5 – 10 pm
8,030 LEDs (1,280 new display)

1770 S. Oakwood Rd, Oshkosh

Lots of character decorations. Pull up and see your favorites. Garfield and Odie, Oscar the Grouch, dolphins jumping and more!

Commanche Ln. on the Lake Road between Neenah & Oshkosh
Berlin
Fischer Light Show, 524 Maple Ridge Rd, Berlin

special Packer song (Go Pack Go) on Packer game days
Hours: 6 – 9 pm on weekdays, Weekends: 6 – 10 pm on weekends
Tune to 89.7 for music
Collecting donations for the Berlin Food pantry and accept $$ or viewers can bring a non-perishable food item and can place in the bin labeled with your favorite of the two songs playing so we know what the crowd favorite is for the next year.
Kaukauna
456 Crestview Road, Kaukauna (music)

40,000 lights dancing to music on 96.5 FM radio
Collecting donations for St. Jude
Freedom
N4498 County Road E, Freedom
Little Chute
1431 Hoover Ave, Little Chute
1500 Hoover Ave, Little Chute
Paradise Drive, Little Chute
Combined Locks
207 Jean St., Combined Locks (music with speaker)
Christmas on Cornrow, 583 Cornrow Lane, Combined Locks (music)

Home with over lights and to Christmas music (radio station will be listed at home) Starts Thanksgiving night, Sunday – Thursday: 6 pm – 10 pm and Friday and Saturday: 6 pm – 11 pm. Taking donations for local families going through tough times for their medical bills. All donations are kept local. (NEW 2020!)
Kimberly
115 S. Louise St., Kimberly (near Kimberly Public Library)
100 S. Birch St., Kimberly (music)
Greenleaf
6844 Shanty Rd, Greenleaf (music)

Light show is synched to music and we have an FM transmitter so you can listen along in your vehicle. This year we are raising money for a local charity, OneWrightstown.
Starts Thanksgiving night at 5 pm and will run until 10 pm weeknights and 5 pm until 11 pm on weekends.
Chilton
The North Pole, N5207 Lemke Rd, Chilton

Previous Locations: Kaukauna Industrial Park (Corner of Badger Rd. and Prospect Ln.) and Rusty Court, Kaukauna
November 26, 2020 – February 1, 2021
Hours: Monday – Friday: 6 – 10 pm, Saturday – Sunday: 1 – 10 pm

Delightfully Chilton, Hobart Park, Chilton

Delightfully Calumet 4th annual drive-thru light show. Friday, Saturday, and Sundays of December from 5 to 9 pm. Canned food donations to support local food pantries.
Plover
Ransbottom's Christmas, 2570 Truman Ave, Plover

Brilliant light display set to music. Santa even makes appearances to hand out candy to the children!
Hours: Sunday – Thursday: 5 – 10 pm, Friday – Saturday: 5 – 11pm
When visiting, Tune to 98.5 FM and enjoy the show.
Collecting donations for the local VFW's Veterans Relief Fund.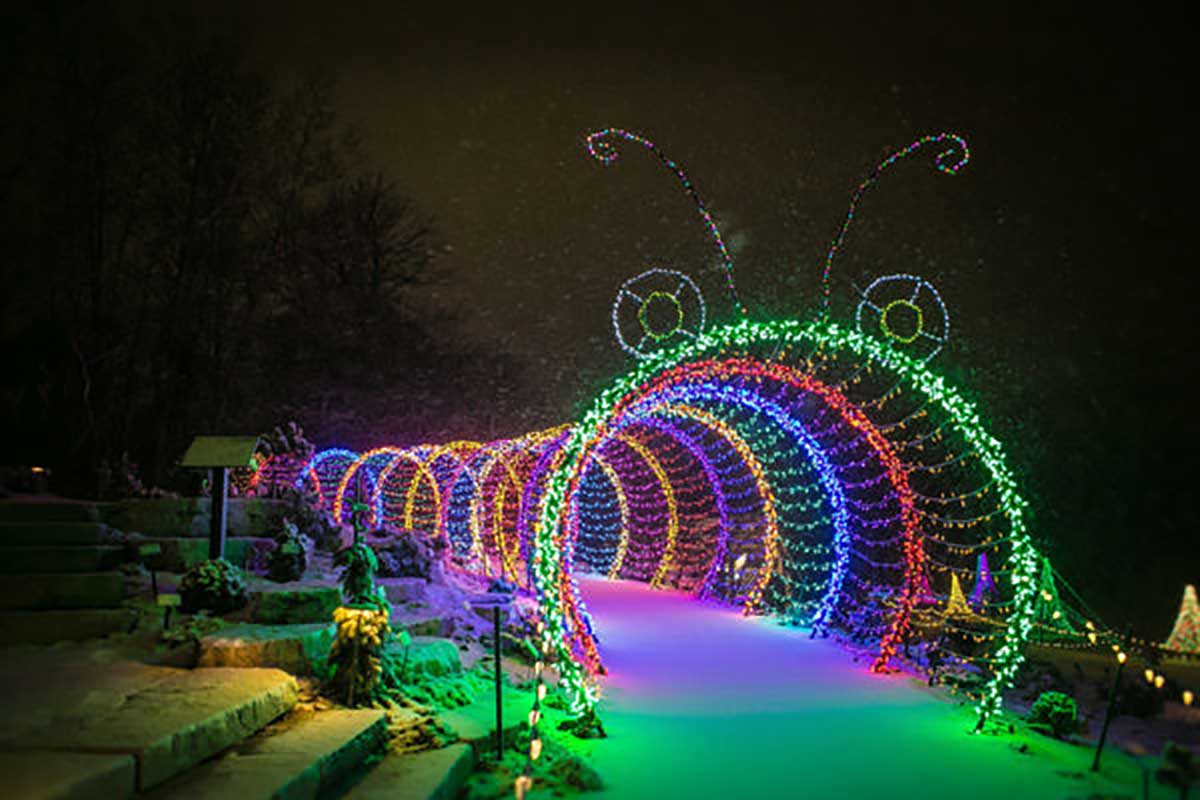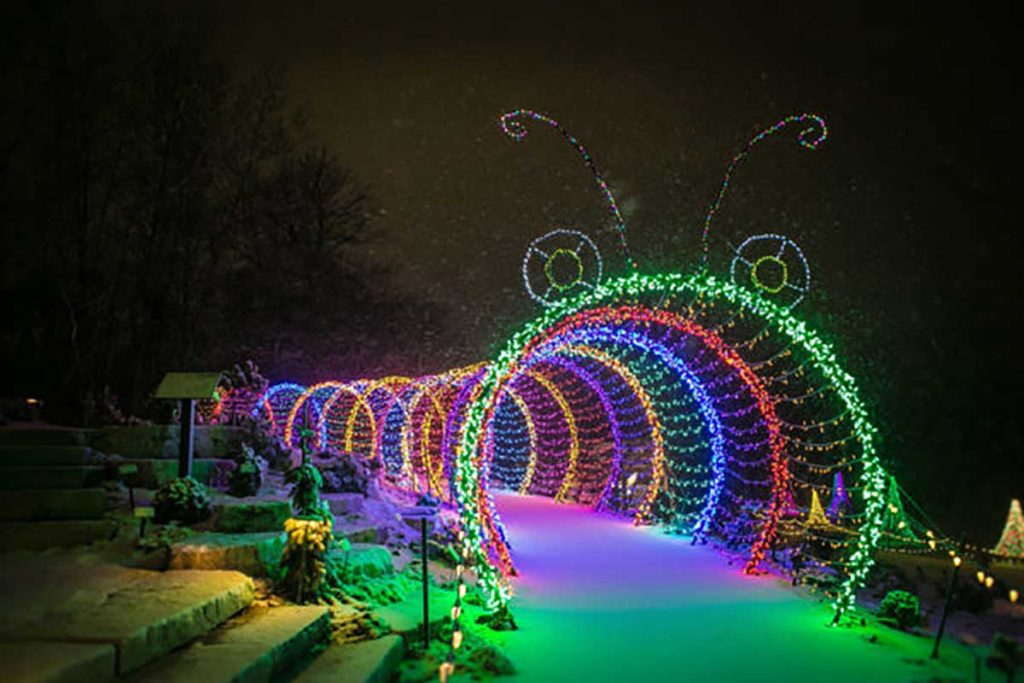 Green Bay, De Pere, Howard
WPS Garden of Lights, Green Bay Botanical Gardens, Green Bay

Walkthrough light show
Pre-purchased tickets online only

Titletown Winter Jubilee Light Show (music), 1065 Lombardi Ave. Green Bay
Santa's Rock N Lights, Brown County Fairgrounds, 1500 Fort Howard Ave, De Pere

November 20, 2020 – January 1, 2021
Pre-purchased tickets online only

Rotter Family Christmas Lights, 796 Glory Road, Green Bay (music)

December 1, 2020 – January 1, 2021
Hours: 4:30 – midnight daily
Radio Station: 97.1 FM

2923 Moose Creek Trail Suamico (music)
3603 Evergreen Ave., Howard
Patriot Way, De Pere (music)
W393 Alpine Dr, DePere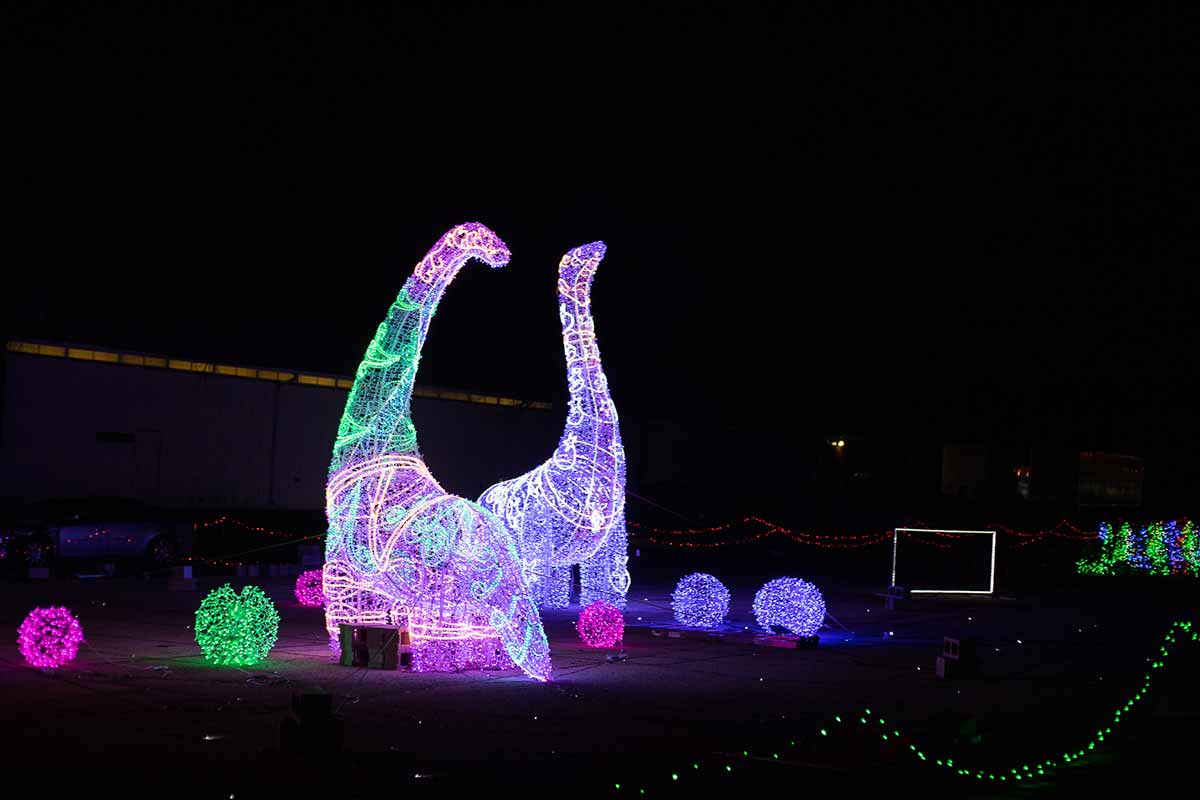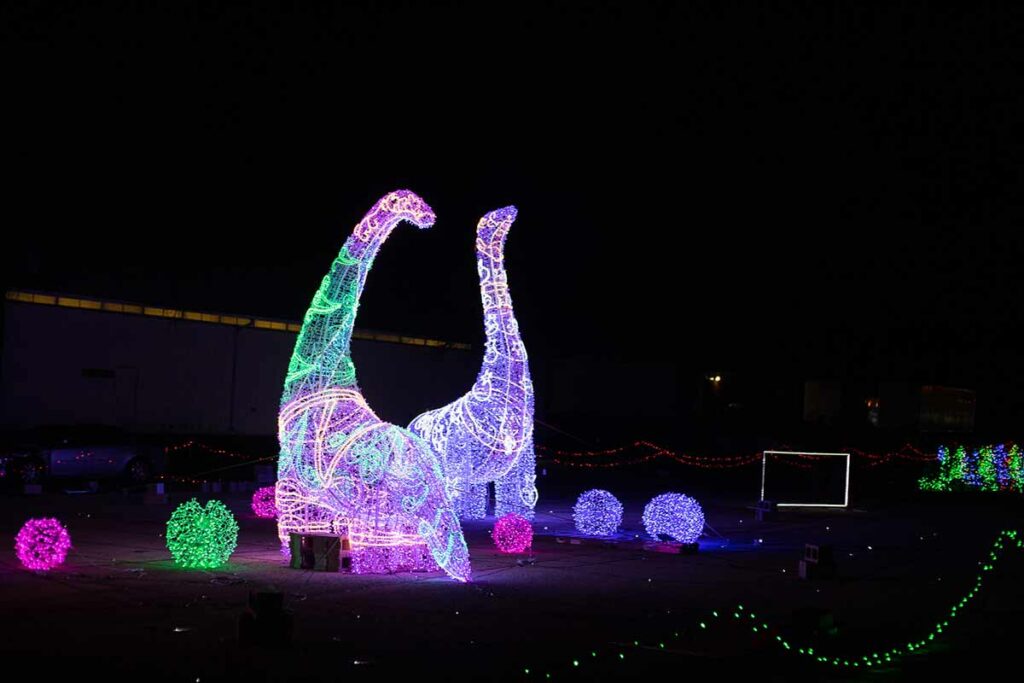 Manitowoc / Two Rivers
2020 Unverified Addresses
** Addresses with double asterisks are unverified locations which mean they have previously had displays but have not been visited by us yet in 2020. If you have seen one of these sites, please let us know by emailing us at govalleykids.com so we can keep this post updated. Thank you!
1324 Casual Ct, Appleton**
W4635 Glenn St., Appleton**
1000 S. Kernan Ave., Appleton**
1033 S. Walden Ave., Appleton**
6217 Woodenshoe Road, Neenah**
N9075 Kernan Ave., Menasha**
275 Crestview Ave in Neenah**
1187 Park Village Dr, Neenah**
1610 Oakridge Road, Neenah**
210 River St., Neenah**
612 Hansen St., Neenah**
Lakeshore Dr., Menasha**
121 E. Main St, Hortonville (music)**

Musical Light Show trees, 25 ft tree and a Santa that is always watching!

W7340 Earl Lane, Hortonville (music)**
W6780 Marcy Ct Greenville (music)**
W6541 Rhinestone Ct, Greenville**
N1347 Woodland Dr, Greenville**
W6559 Emerald Ct Greenville**
N1608 Evening Star Dr, Greenville**
1732 Skyview Ave., Oshkosh**
N2136 Sleepy Hollow Drive, Kaukauna**
115 Homewood Ct., Little Chute**
W1763 Greiner Rd, Freedom**
Rustique, Suamico**
Indian Trails, De Pere**
Kress Court**
Bingham Dr, De Pere**
King of Arms**
Sandy Acres Park Subdivision**
1756 Lenwood, Howard**
Kalahari Drive, Green Bay**
1400 Lime Kiln Rd, Green Bay (the old Dousman home)**
3348 Davies Ave., Green Bay & right around the corner on Graceland Terrace**"
Erie Rd, Green Bay**
Schumachers Christmas Light Show, 19th & Garfield St, Two Rivers (music)**
TR Light Show, 2314 42nd Street, Two Rivers**
5031 Wagon Wheel Road, Manitowoc**
3280 Newtonburg Road, Manitowoc**
Other Wisconsin Light Shows
Brix Street Light Show, 86 Brix Street, Clintonville

A 20 minute show tuned to the radio, 88.3 FM. Shows begin at 5 pm and run until 9 pm (Sunday – Thursday) and 10 pm (Friday and Saturday).

Pine Cone Cir., Larsen

Lights best seen from Grace Lutheran Church Parking Lot

Fond du Lac Lakeside Park Christmas Lights

Enjoy a 20 minute show (approximately) with dancing trees. Tune your car radio to 87.9 FM to listen to the music. This years light show is in the park on the hill by the water treatment plant. When entering the park from Main street, take a left after passing the children's play area. The best spot for viewing is in the parking lot across the street but be careful it does get busy. Don't forget to see who is on top of the lighthouse! The show is free but donations are accepted for future improvements. Snacks available to purchase at The Snack Cabin located at the entrance by the main parking lot.

Rotary Winter Wonderland, Marshfield

Holiday lights display at Wildwood Zoo, Marshfield with over 1,000,000 L.E.D. lights! They also host many fun activities like Santa visits, horse drawn carriage rides, and more. Walk through or drive through. Check out their website for event information. It is free however donations of food and cash are accepted to help the local food pantries and keep the project running.

Making Spirits Bright, A Drive Through Holiday Display by the Sheboygan County Rotary Clubs

Free holiday light display at Evergreen Park in Sheboygan. Lights synchronized to music, tune your radio to 89.1 FM while driving through. Take a trolley ride on Fridays or Saturdays from 5:30 – 8:30 pm from the Quarryview Center for $2 per person (infants ride free). Drop off a donation for the food pantry or leave a cash donation for the display.

Lights in Lincoln Park, Manitowoc

Drive through Christmas light show in Lincoln Park Zoo in Manitowoc, Wisconsin. Visit Santa's Cabin every Friday night before Christmas for cookies and hot chocolate. Price per carload is $5. Runs November 29 – December 28, 2019.
The following light shows have been canceled or no longer running for 2020
---
Please let us know if you have any other updates or addresses to add. Also, we would love pictures of or videos if you are willing to share. Email them to govalleykids@gmail.com or tag #GoValleyKids. We will continue to update with your help and post more pictures as we check out the displays as well!
Note: This article includes affiliate links. Products purchased through these affiliates helps bring you this awesome content!