Thanksgiving is one of our favorite holidays, all of the family and yummy food and a little bit lower pressure and expectations than gift giving holidays!
We're looking forward to cranberry sauce and stuffing and rounded up some spots for you to find dinner if you aren't able to cook, looking for a meal out on Thanksgiving, or would like someone else to do all of the cooking for you to take home and do all of the eating.
If your family would like to do something to help out in the community over the holiday, or even beyond, there are some ideas for organizations looking for volunteers. There are opportunities big and small for a whole family to get involved.
After you've enjoyed your favorite Thanksgiving dishes, there's a whole long weekend left to enjoy (hopefully—if you're one of the amazing community members that keep things going, thank you and we hope you have a day off to enjoy too!), so we have some ideas to keep you busy and kids entertained.
At the end of this list you'll find community events, Christmas season kick-off events, the best local shopping guide for Small Business Saturday, and so much more!
We hope you have a fantastic holiday and that you get to take a little turkey induced nap!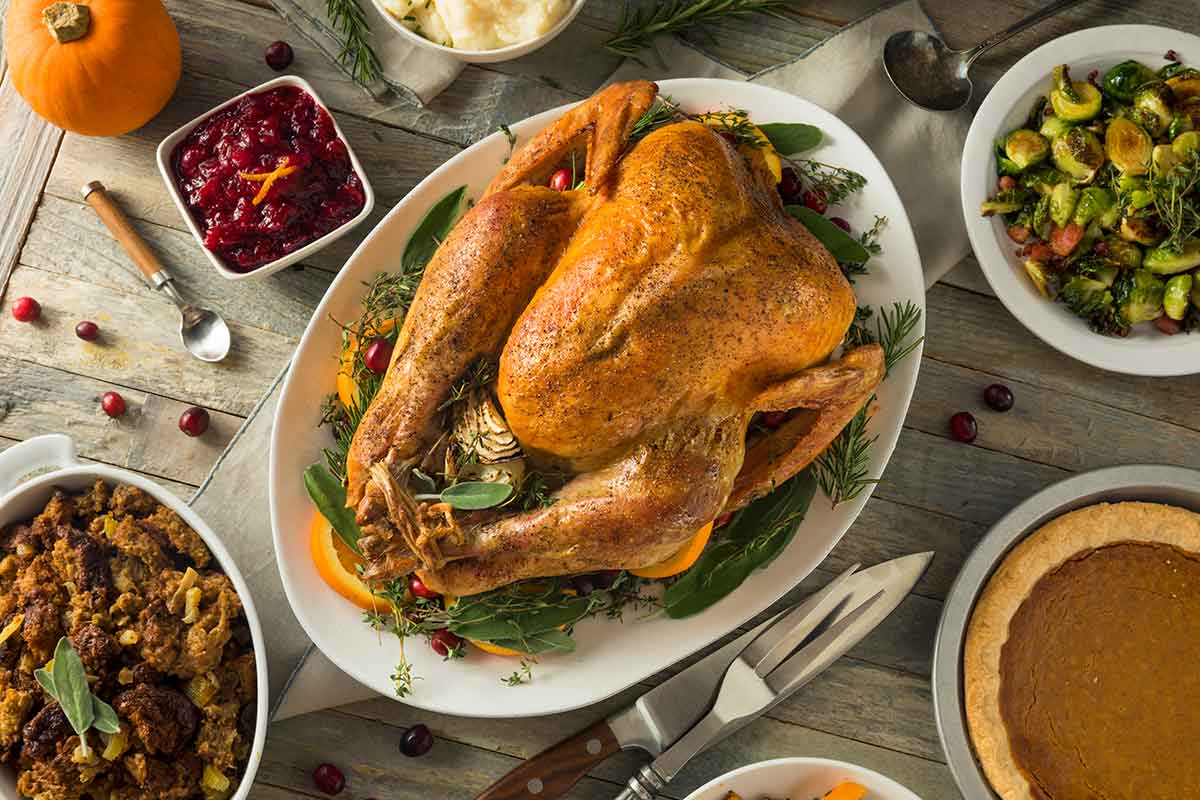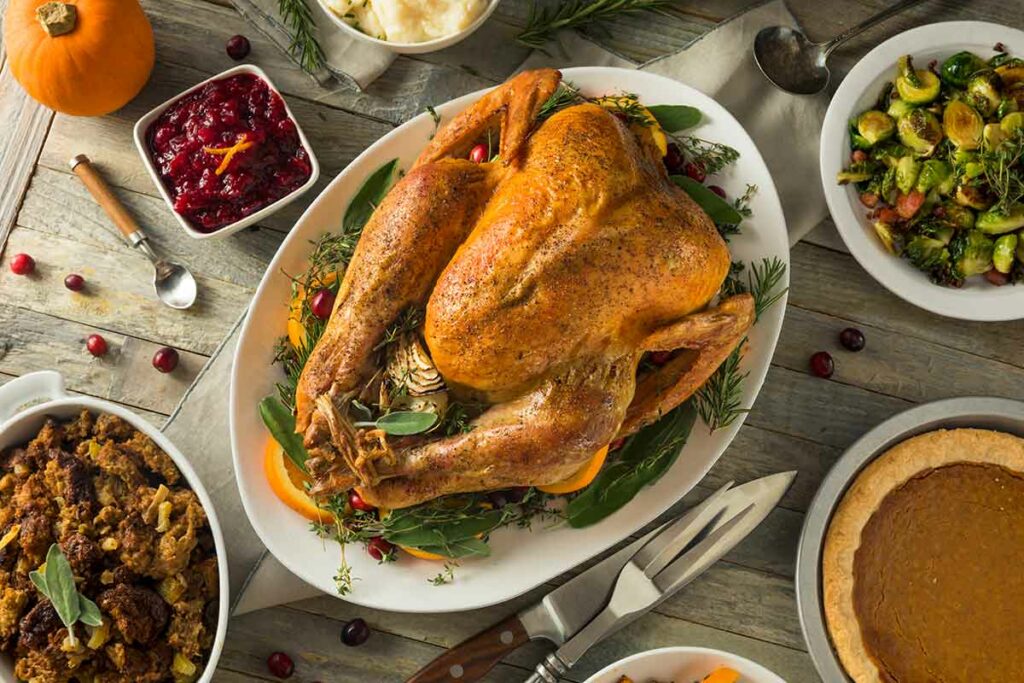 Fox Cities Restaurants With Thanksgiving Specials
Michel's Bar & Grill, Menasha

Thanksgiving Day Buffet Thursday, November 24, 2022, from 10 am – 4 pm.
Menu includes chef carved tenderloin, turkey, smoked pit ham, baked haddock, homemade baby red mashed potatoes & gravy, steamed green beans with toasted almonds, homemade sage dressing, smoked salmon, peel & eat shrimp cocktail, scrambled eggs, sausage links, fresh greens salad bar, homemade pasta salad, fresh cut fruit, orange zest cranberries, homemade rolls & butter, and an assortment of handmade desserts.
Reservations required; call for pricing: 920-722-7885.
1951 West, Green Bay

Dine-in brunch menu includes baked haddock with lemon dill sauce, roast turkey with natural gravy, bourbon-glazed ham, broasted chicken, green bean casserole with fried onions, loaded omelet bites, harvest blend vegetables, bacon, breakfast sausage links, scrambled eggs, waffles, English muffins, homestyle dressing, mashed potatoes, candied yams, fresh fruit, seasonal salads, cheese display, vegetable crudites, bountiful dessert display, coffee, juice, and milk.
Adults, $28.99 | Children 4-12, $12.99 | Under 4, free
Call to make a reservation for 5 or more 920-497-4701
The Ravine, Green Bay

Thanksgiving Day Buffet Thursday, November 24, 2022, from 10:30 am – 1:30 pm.
Menu includes roasted turkey and baked or broasted chicken, mashed potatoes, gravy, dressing, vegetable, salad bar, rolls, and dessert.
Adults $22.99 | Children 4-10 $11.99 | Children 1-3 $5.99
Call to make a reservation: 920-468-4147
The Red Ox Seafood and Steakhouse, Appleton

Thanksgiving reservations available for tables of 8 or fewer only, serving 11 am – 5 pm on Thursday, November 24, 2022.
Plated turkey dinner ($18 per current turkey prices) and full dinner menu with holiday features for dine-in only.
No carry outs on Thanksgiving.
Call for reservations 920-830-4121 after 4 pm

Mineshaft, Oshkosh

Thanksgiving Day Buffet includes turkey, ham, beef tips, cod, mashed potatoes, gracy, stuffing, and so much more from 10 am – 6 pm on November 24, 2022.
Adults $21.99 | Children 7-11 $15.99 | Children 3-6 $7.99
Call 930-252-4940 for reservations
Where to Buy Prepared Dinners for Home
Festival Foods

Choose a turkey dinner in sizes small (serves 2-3) $45.99, medium (serves 4-5) $74.99, or large (serves 8-10) $129.99, and you'll receive a tender cooked turkey to suit your needs, old fashioned stuffing, real mashed potatoes and gravy, creamy green bean casserole, dinner rolls and cranberry fluff.
Available at multiple locations throughout Northeast Wisconsin.

Zuppas Market Café & Catering, Neenah

Soup starter, turkey entree including dressing and gravy, side choices including mashed potatoes, Brussels sprouts, sweet potato casserole, carrots and parsnips, mac and cheese, peas with pancetta, parmesan roasted cauliflower and more. Deserts include chocolate pumpkin creme brulee, cranberry apple pie, and pecan and hickory nut pie.
Orders can be placed by calling 920-720-5045 by Friday, November 18, 2022.
Where To Find FREE Meals on Thanksgiving
Thanks to the generosity of several churches and restaurants in the Fox Valley area, all families can celebrate with a traditional Thanksgiving feast this holiday season. Through the kindness of many donors and volunteers, meals are available to dine-in, pick up, or even have delivered right to your door!
Christ The Rock Church, Appleton

Free Thanksgiving Meal — In-Person Dining

Grand Meridian, 2621 N Oneida St, Appleton
12 – 2 pm
No reservations required for in-person dining
Transportation available for in-person dining

Meal delivery available for 15-mile radius of The Grand Meridian

Reserve your delivered meal by 3:00 pm Monday, November 21, 2022
Meals delivered between 9 and 11 am

Father Carr's Place 2B (Oshkosh)

Offering both delivery and dine in for 2022. To order your meal for delivery, please call 920-231-2378.
Free Thanksgiving Meal — In-person Dining

1062 N. Koeller St., Oshkosh
12 – 2 pm
No reservation required

Delivery available

Call 920-231-2378 to place your order
Meals delivered from 10:30 am – 12 pm

Holiday Meals at Father Carr's | 920-231-2378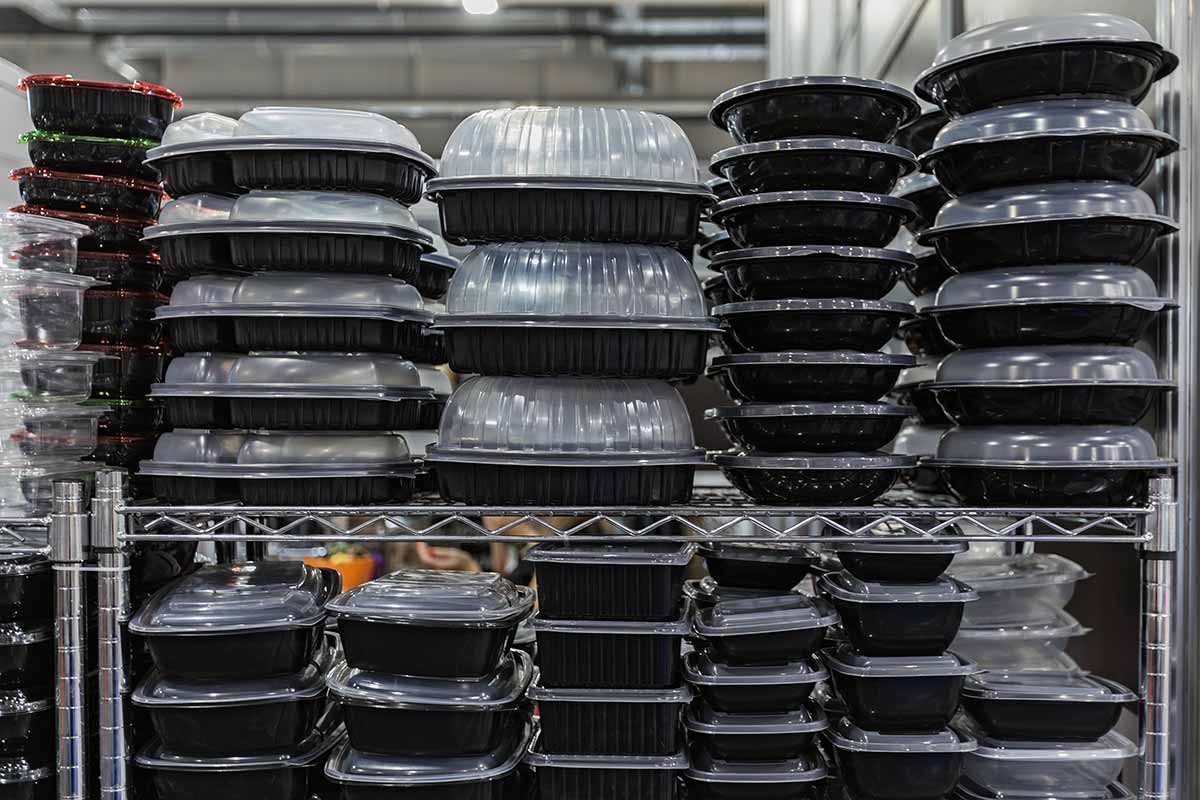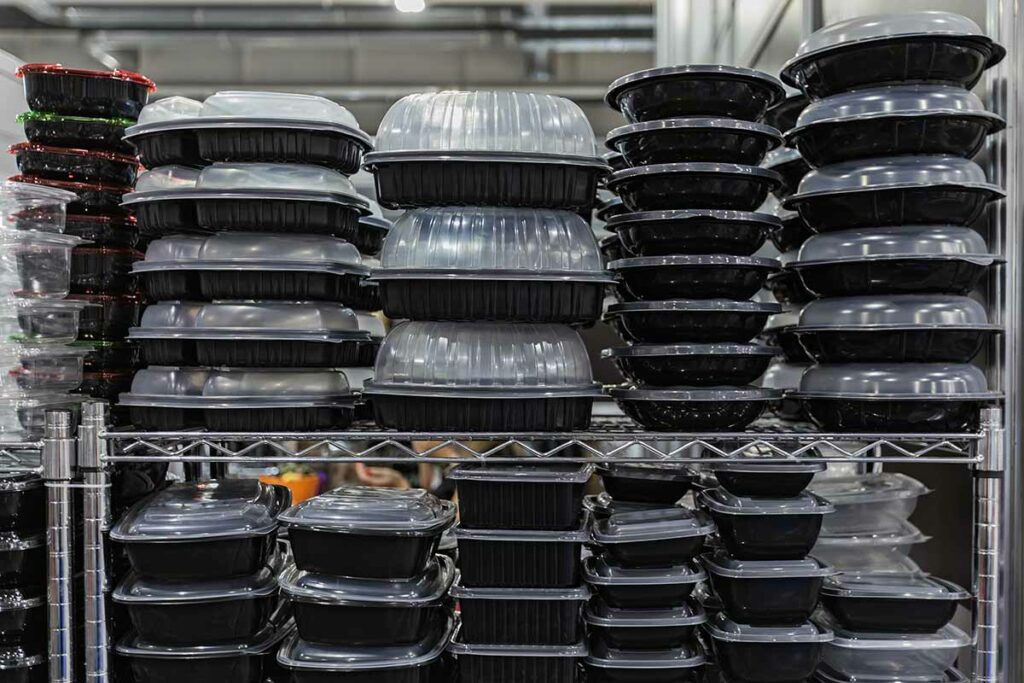 Where to Volunteer to Serve Thanksgiving Dinner
Christ the Rock, Menasha

Community Thanksgiving Dinner
Ways to help:

Meal prep, kitchen help, driving guests, meals to go assembly line, delivering meals.
Donations – specific items for meal still needed, cash donations accepted

Volunteer information or call 920-730-8383
Outagamie County Volunteer Service: Thanksgiving Basket Program

Volunteers make a Thanksgiving feast complete with side dishes or put together a food basket for a family in Outagamie County. This is a perfect opportunity to share your amazing green bean casserole that rivals Cracker Barrel or family secret pumpkin pie with someone new. You can also work with friends and neighbors to coordinate a food basket drive for several families.
Thanksgiving Volunteer information or call Volunteer Services at 920-832-5515
Father Carr's Place 2B, Oshkosh
Other Spots to Volunteer with Your Family:
Ascension Mercy Hospital

Make cards, tray favors, or lap quilts for patients. These are all a great fit for artsy young children that might be too little for other service projects.
Call (920)223-0225 for guidelines

Pillars, Appleton – Many types of opportunities!

Pillars has many volunteer opportunities available year-round and a wish list that you can check for needs that the organization has!
Call 920-734-9291 to talk about what might work for your family or explore volunteering opportunities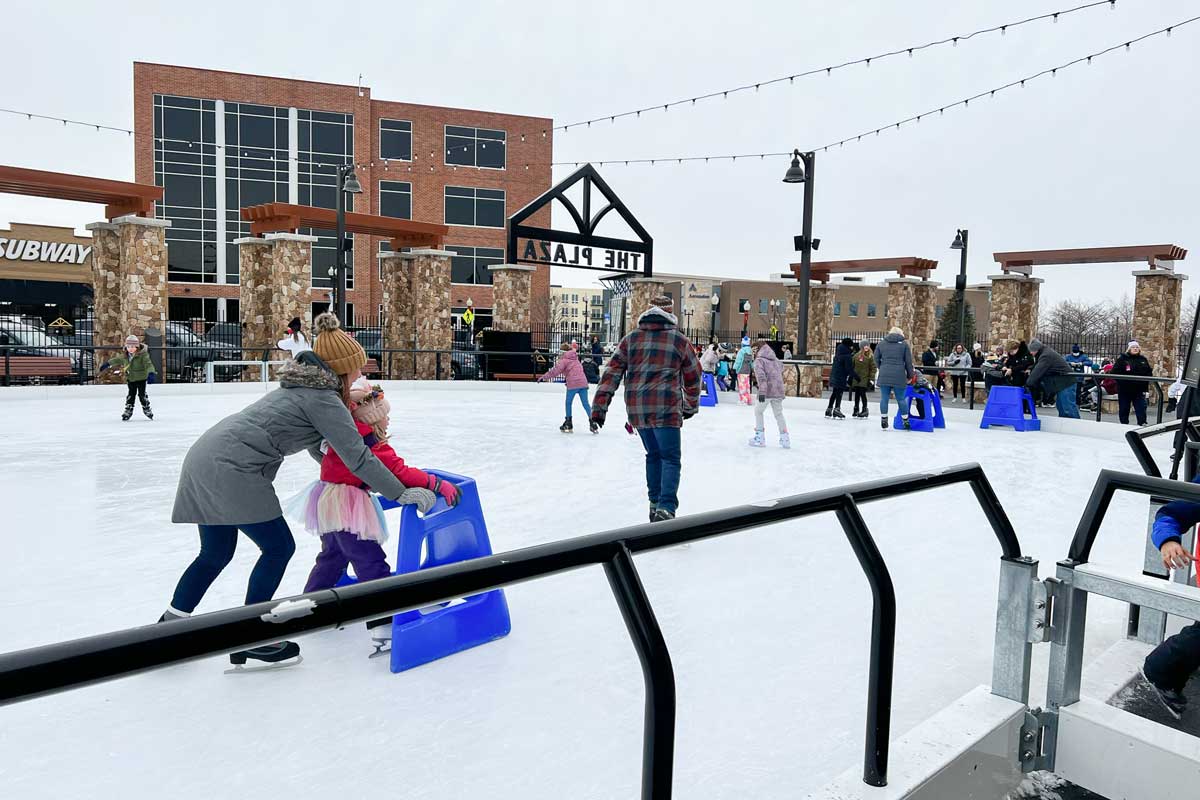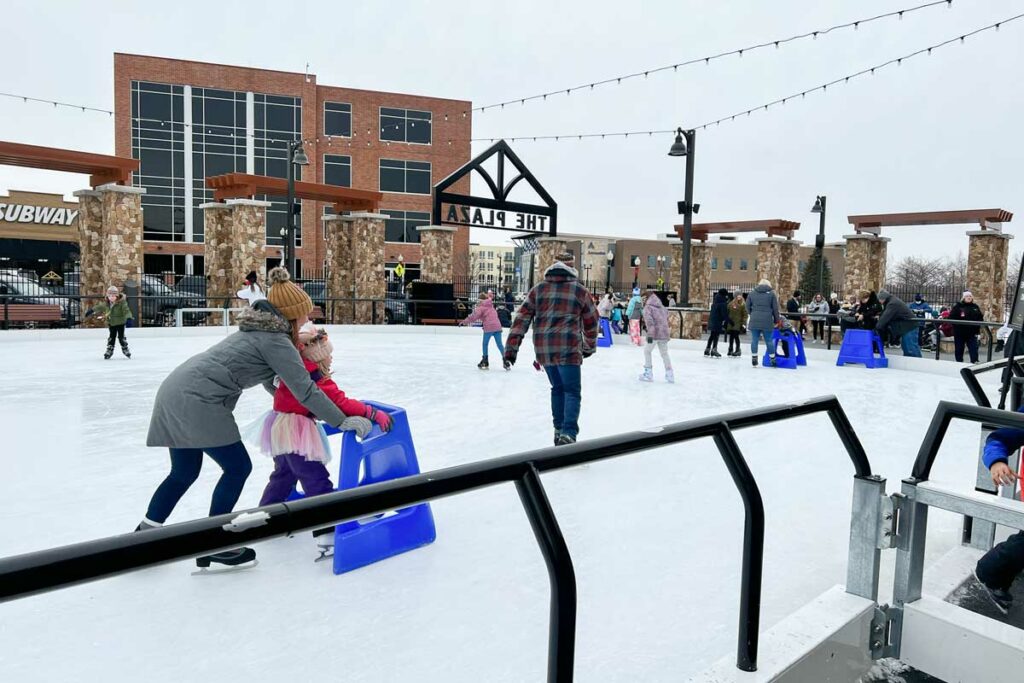 Things to Do Thanksgiving Weekend
Burn off some energy at an indoor playground! There are more than 40 indoor playgrounds, parks, and play areas in the Fox Cities and surrounding areas. Try a new one. Check websites for special hours or deals for the holiday weekend and school break.
Fun, free, or dirt cheap things to do! Black Friday Open Skate, Comic Club, Open Gym, Christmas markets and festivals, and more! Find it all on our Community Events Calendar
Go ice skating at the Plaza in Neenah! – Ice skating kicks off at The Plaza on Friday, November 18.
Completely unique Black Friday outing—Model Train Open House! The Paper Valley Model Train club opens its doors to the public Thanksgiving weekend. Don't miss this fun experience.
Support Small Business Saturday. Use our Ultimate Shop Local Guide for ideas for presents and gifts for everyone on your list while you support local small businesses.
Make a trip to the North Pole (in Chilton). Thanksgiving night is the first night of the season for the local Christmastime favorite, The North Pole. If you have not been to this local gem, do not let this season pass without a visit.
Walk through Fox Cities Festival of Lights. It is also opening weekend for this amazing community light display in Darboy Community Park. This installation is uniquely Fox Cities and you'll recognize landmarks from all around the area.
Fill your thermoses with hot chocolate and head out on a little drive to check out the home holiday light displays that light up this weekend: The Best Light Displays in the Fox Cities.