Each November thousands of people gather on Thanksgiving morning around Wisconsin to run in anticipation to a big Thanksgiving meal, known as Turkey Trot. The 12th Annual Festival Foods Turkey Trot takes place at 10 locations throughout Wisconsin and benefits the Boys & Girls Club and YMCA in communities Festival Foods serves. Both organizations provide volunteers in return for monetary proceeds. In the past 10 years, the Festival Foods Turkey Trot has donated more than $2,245,000! Last year the Boys and Girls Clubs of the Fox Valley received $17,500. Proceeds of the event support programing for kids and families, summer programs, camps and more in our community.
This fun event is great for the whole family with many options including a timed 5-mile run, untimed 2-mile fun run/walk and a 2-mile Dog Jog. Each participant receives a high quality long-sleeved shirt, FREE Festival Foods pumpkin pie, and a single serve coffee.
www.festivalfoodsturkeytrot.com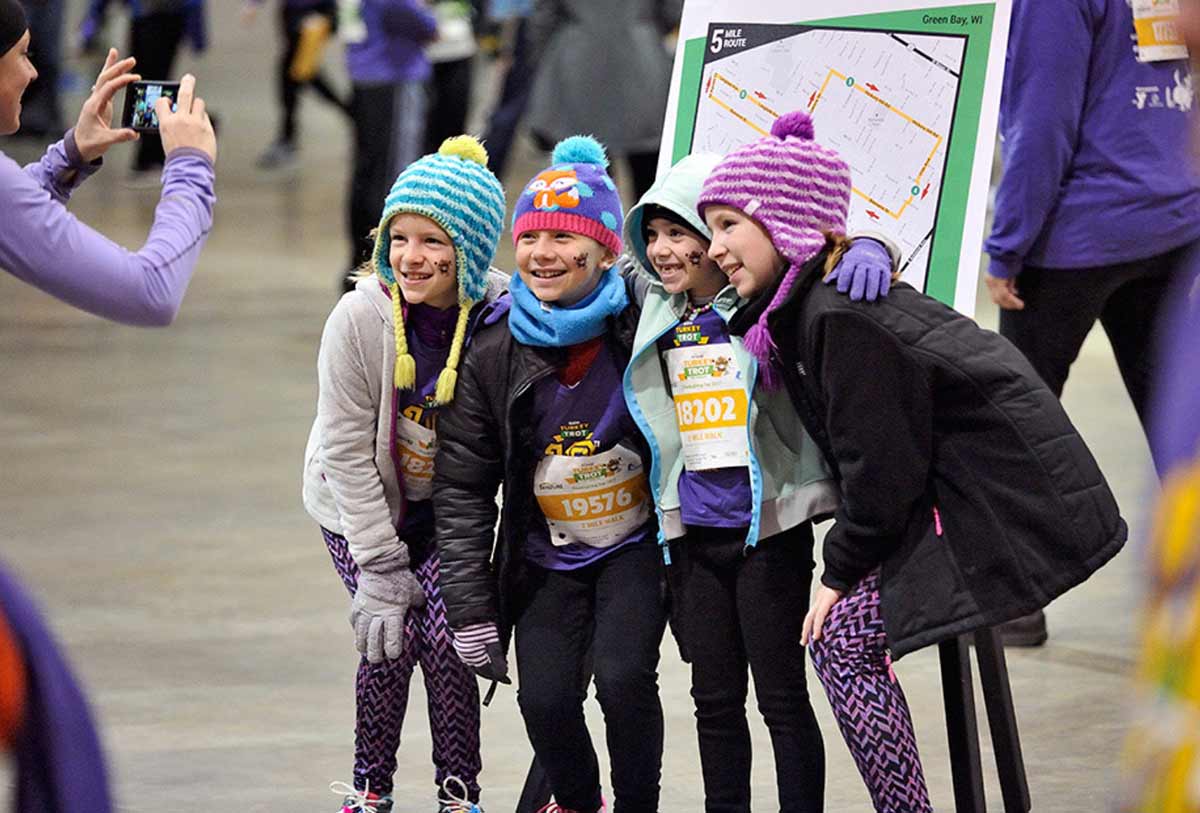 Registration Fees
Early Bird: September 15 – October 31, 2019
Adults: $25
Children (under 18): $15
Regular: November 1-18, 2018
Adults: $30
Children (under 18): $15
Race Eve / Day, In-person Registration: November 27 – 28, 2019
Adults: $35
Children (under 18): $25
* Race day registrants not guaranteed shirt size.
Shirts and bibs can be picked up at the Radisson Paper Valley Hotel between 2-6 pm on Wednesday, November 21 and beginning at 6:30 am on Thanksgiving Day.
Turkey Trot Locations
Red Lion Paper Valley Hotel, 333 West College Ave, Appleton, Wisconsin
Onalaska Omni Center, 255 Riders Club Rd, Onalaska, Wisconsin
Hobbs Ice Arena, 915 Menomonie St, Eau Claire, Wisconsin
Fond du Lac High School, 801 Campus Drive, Fond du Lac, Wisconsin
ShopKo Hall, 1901 S. Oneida Street, Green Bay, Wisconsin
Janesville Craig High School, 401 S Randall Avenue, Janesville, Wisconsin
Warner Park – Duck Pond Baseball Stadium, 2920 N Sherman Ave, Madison, Wisconsin
Red Arrow Park, 1433 S 8th St, Manitowoc, Wisconsin
Marshfield High School, 1401 Becker Road, Marshfield, Wisconsin
Menominee Nation Arena, 1212 S Main St., Oshkosh, Wisconsin
Race Day
The Turkey Trot will start promptly at 8 am with a wave start.
Wave One: 5-mile Run
Wave Two: 2-mile Fun Run
Wave Three: 2-mile Walk
Wave Four: Dog Jog
Slow movers and strollers are asked to line up near the back of their respective group.
Sign Up
For course information and to sign up visit:
www.festivalfoodsturkeytrot.com/race-locations
Volunteers Needed!
Turkey Trot Volunteer opportunities are available on Wednesday, November 27, 2019 in the afternoon and on Thursday, November 28, 2019 in the morning. Volunteers will receive a FREE Festival Foods Turkey Trot shirt!
Volunteer jobs and descriptions for the Turkey Trot in Appleton include:
(note sign up early to get the job you'd like!)
Sign up here:
www.comevolunteer.com/events/12583-festival-foods-turkey-trot-appleton/volunteer
Water Station – 5 Mile Route
This station is located at the South side of City Park on Franklin St. Your role is to set up the station and hand out water to the participants on the 5 mile course. Clean up area and consolidate trash and equipment for pick up by course crew.
Corner Monitor: 2 & 5 Mile Route
Assist with directing traffic to make sure we have a safe course for our runners and walkers. A safety vest will be on the intersection corner for you to wear. Place back on corner when job is completed or provide to driver following last runner/walker. Must be 15 years of age or older. If 18 or under must be with an adult.
Finish Area: Food & Beverage
Assist with handing out the donut holes, bananas and water. Food Tent is located near the BMO Harris Bank, 221 W College Ave, Appleton. This is an outside role. Please dress accordingly.
Pre-Registered Packet Pick Up
Assist with handing out the pre-registered bib packets to race participants. Must be able to stand and also be mobile during your shift. Must be 16 years of age or older.
Pre-Registered T-Shirt Handout
Assist with handing out the pre-registered t-shirts to race participants. Must be able to stand during your shift time.
Race Day Participants: T-shirt Handout
Assist with handing race day t-shirts to participants and t-shirt size swapping. Must be able to stand during your shift time.
Race Day Registration
Assist with registering race day participants and providing them their packet.
Race Day Registration – Cashier
Take payment for on-day race transactions using a tablet and square system. This role is a password protected location. If you are interested in this role please contact Marissa Scray at mscray@bgclubfoxvalley.org for more information and for password to sign up. This is a sit down job.
Registration: Runner Data Entry
Assist with race day registration data entry of participants information. Attention to details and proficient typing skills a must. This is a sit down job.
Turkey Mascot and Escort
Fire up our race day participants representing in the Festival Foods Turkey "Boomer" Costume. One person will be Boomer and the other will guides and assist Boomer as needed. Must be outgoing! If you are interested in this role please contact John Mory at john@netnet.net for more information and for password to sign up.
Volunteer Check-in
Assist with checking in volunteers reporting for their role and direct them to where their role is located. This is a sit down job.
Fun Squad
We are seeking outgoing, friendly volunteers to engage with participants and make the morning extra-fun! Fun squad volunteers will hand out giveaway items, coupons, and help to keep things fun on race morning.
---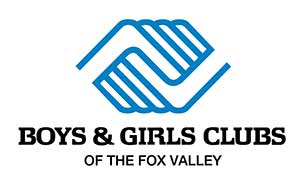 The Boys & Girls Clubs of the Fox Valley is a leading provider of youth development programs serving 12,000 youth each year and an average of more than 1,100 each school day. The Boys & Girls Clubs of the Fox Valley actively seeks to enrich the lives of young people, especially those most in need, and is dedicated to ensuring that our community's youth have greater access to quality programs and services that will enhance their lives and shape their futures.