Each November thousands of people gather on Thanksgiving morning around Wisconsin to run in anticipation of a big Thanksgiving meal, known as Turkey Trot. The 14th Annual Festival Foods Turkey Trot is back and benefits the Boys & Girls Club and YMCA in communities Festival Foods serves. Both organizations provide volunteers in return for monetary proceeds. In the past 13 years, the Festival Foods Turkey Trot has donated more than $3,280,000! Proceeds of the event support programming for kids and families, summer programs, camps, and more in our community.
This fun event is great for the whole family and allows you to choose a 5-mile run, a 2-mile fun run, a 2-mile walk, or a dog jog beginning from the Red Lion Paper Valley Hotel. Each participant receives a high-quality long-sleeved shirt, FREE Festival Foods pumpkin pie, and a single-serve coffee.
www.festivalfoodsturkeytrot.com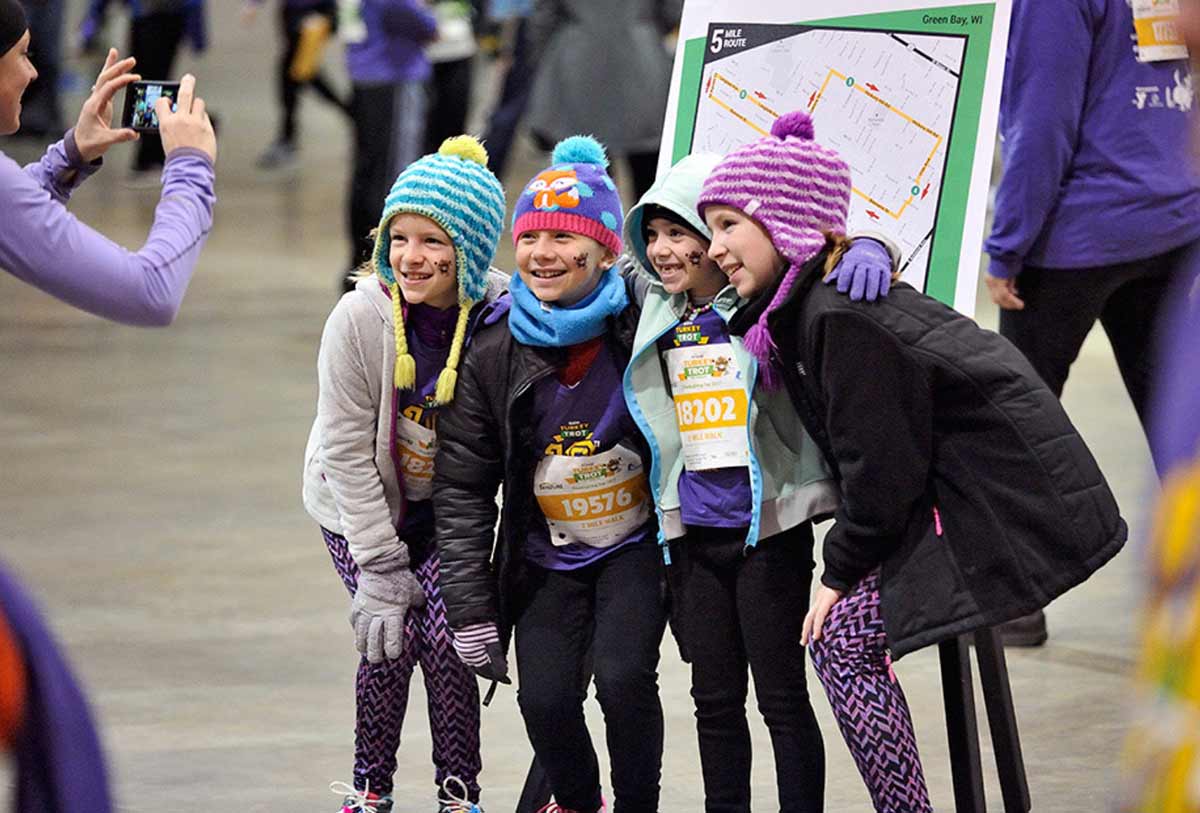 Registration Fees
Adult 5 Mile Run: $30 regular registration | $25 before November 1 | $35 on race day
Child 5 Mile Run: $15
Dog Jog: $5
Win a PlayStation 5 Package!
The Festival Foods Turkey Trot registrants are entered to win a package that includes a PlayStation 5 console, 2 controllers, and 2 games! There are other great prizes to win by texting TROT to 78402, including free registration, Turkey Trot merch, and a Hint Solo Stove.
Sign Up
For course information and to sign up visit: www.festivalfoodsturkeytrot.com