There are so many excellent holiday light and decoration displays to explore in the Fox Valley. One of our favorites has become a family tradition and is unlike any of the others. The North Pole, previously located in Kaukauna, has been welcoming families at their new permanent home in Chilton, Wisconsin since 2020. They have revamped many of their displays for the 2022 season and added 'Santa's Teddy Bear Village', too!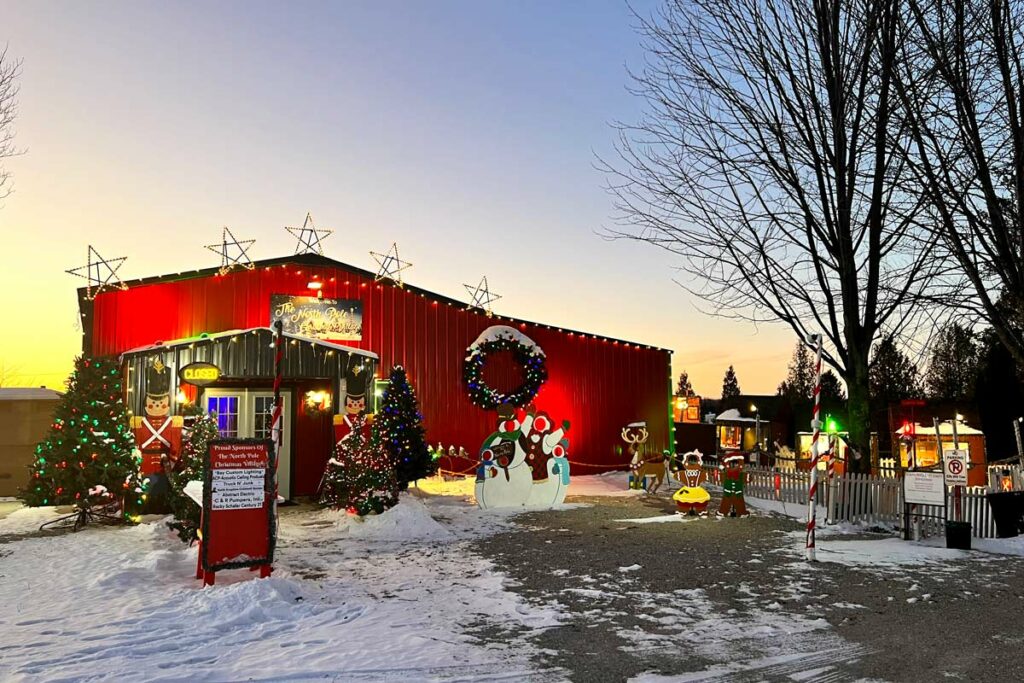 Santa's Teddy Bear Village
Straight from New York, Santa's Teddy Bear Village was a department store display. A labor of love, Troy's entire family helped unloading and assembling the new display. This unique display is one of the best in the Midwest! Make sure to chat with the life size talking reindeer! There is plenty to look at with nearly fifty bears in a 2 story, floor to ceiling setup!
The North Pole also includes a bakery, a school, a general store, a North Pole welcome center, reindeer stables with reindeer, a North Pole Town Square, and more!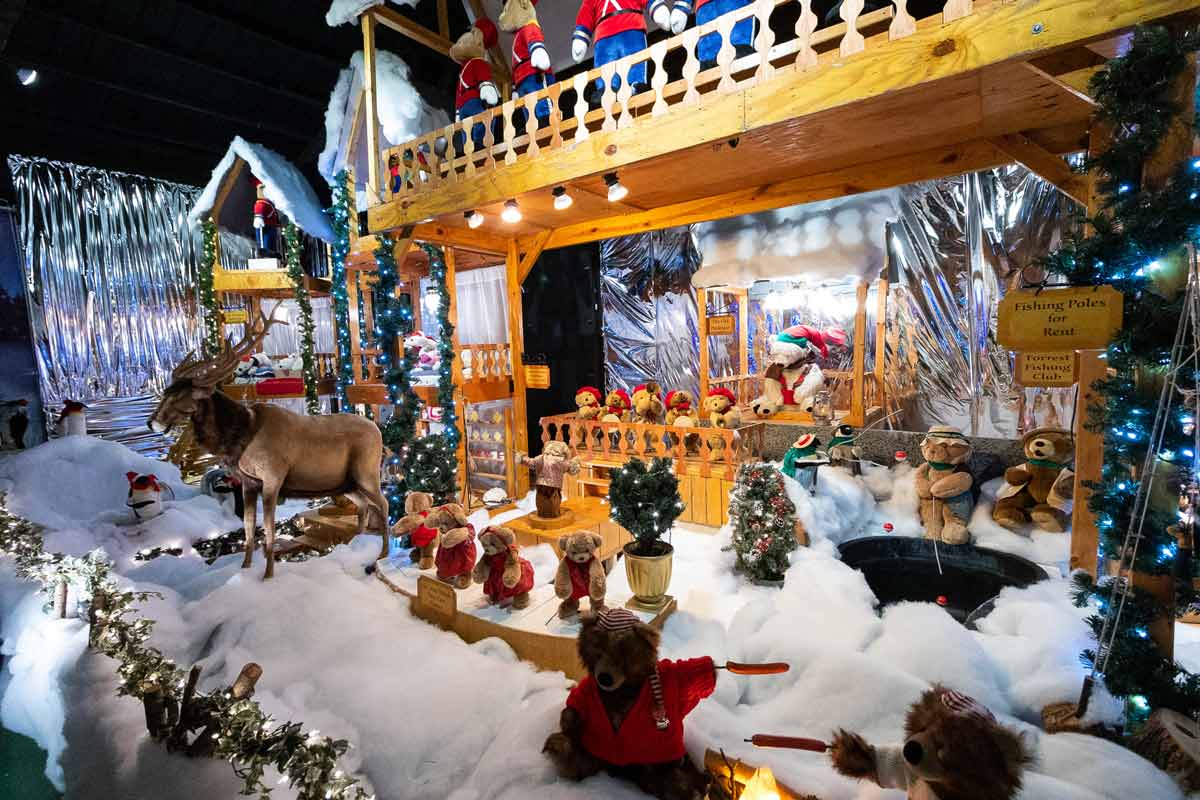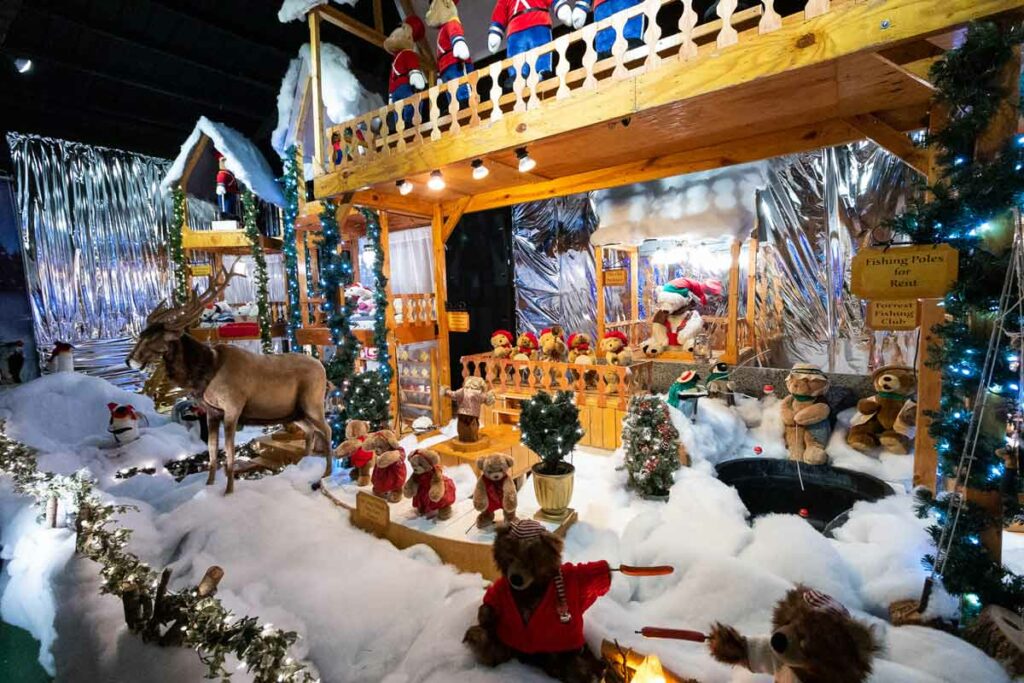 Plan Your Visit: The North Pole Christmas Village
Address: N5207 Lemke Road, Chilton, Wisconsin
Season Dates: Thursday, November 24, 2022 (Thanksgiving Night!) through Friday, December 23, 2022
Hours:

Mondays CLOSED
Tuesdays through Sundays from 4 pm – 8 pm

Cost: FREE (donations encouraged)
Follow on Facebook for important updates throughout the season!
Private Showings: Available via prior sign up only Saturday, November 26 through Thursday, December 22, 2022.

Cost: $220 for as many people as you'd like
Includes:

Santa visits
2 hours of semi-private time at The North Pole Village (two groups will have access at a time)

Accomodations for groups needing to visit after December 23, 2022 will be considered.

Highlights:

Visiting Santa
Holiday treats & gift shop
Indoor, outdoor, and some interactive holiday displays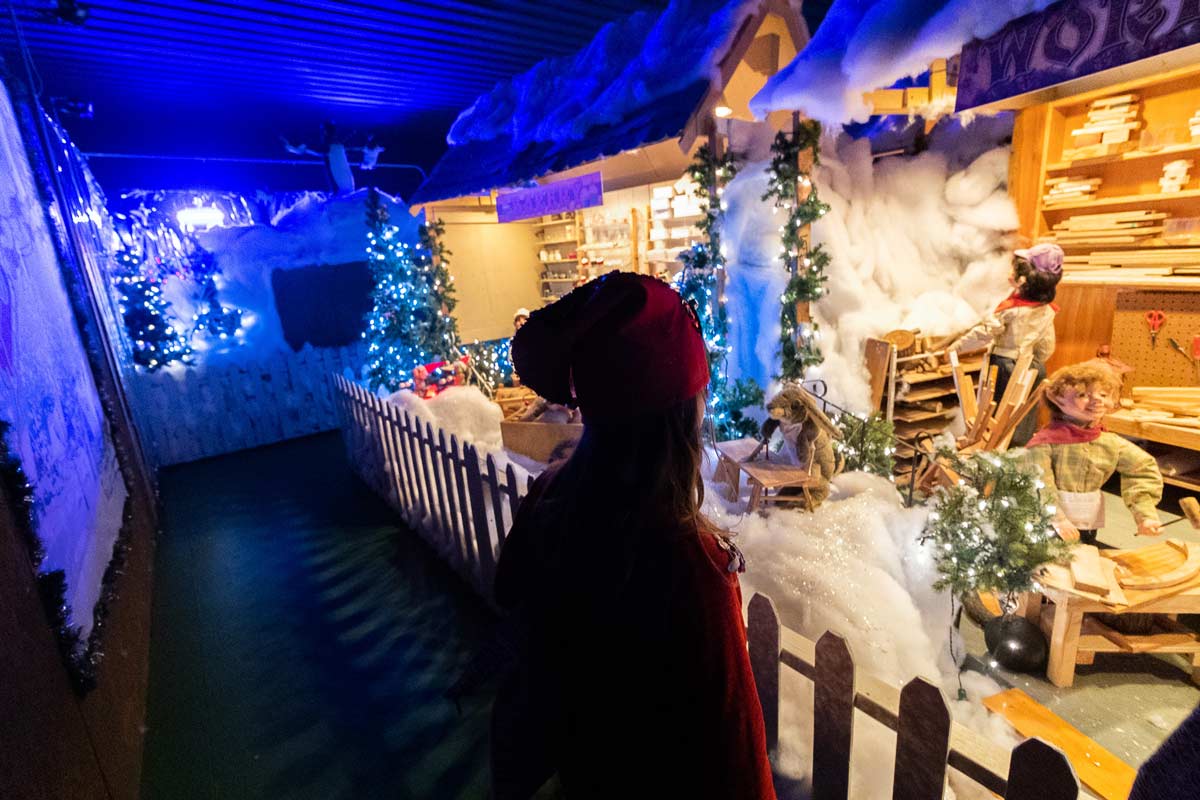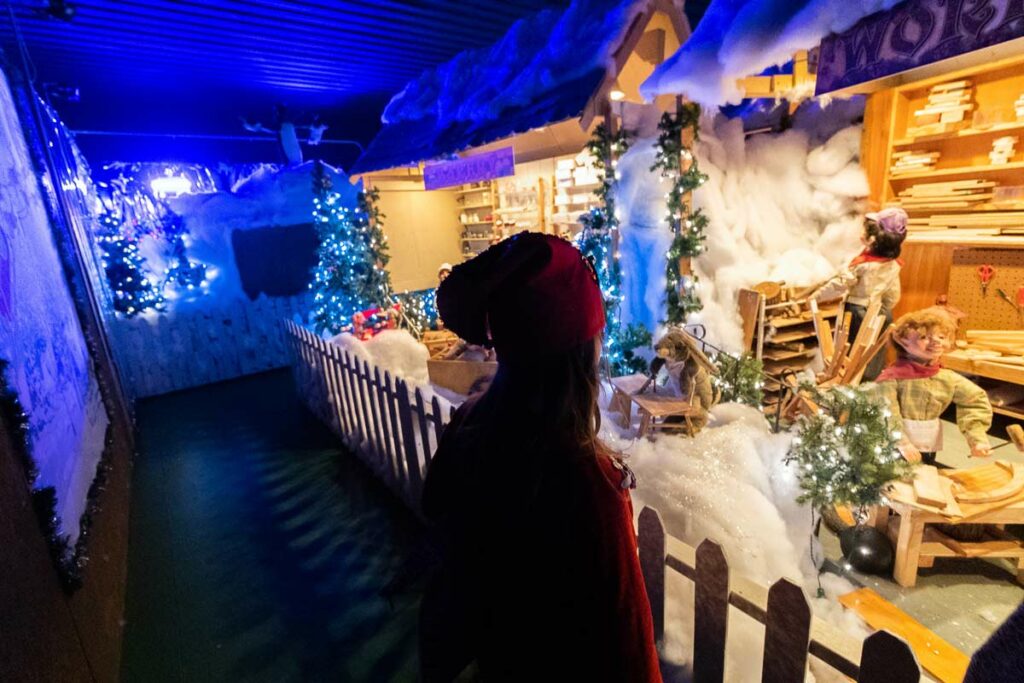 More About the Displays & Experience
More than twenty unique displays are homes to Santa's helpers for one month in December. Mechanical characters tell magical little stories in this quaint Christmas village. While visiting the school, church, radio station, and watching the penguins ice skate, your family is transported to The North Pole without leaving the Fox Valley.
There is also a station for dropping off letters and cards for our men and women in the armed services that will not be home for Christmas. Letters will be hand-delivered to the VFW and they send them out to members.
The North Pole property is over 6 acres includes a large parking lot for ample parking and busses, indoor and outdoor displays, and room for expansion. The indoor area also includes a snack area and gift shop.
One of our favorite parts about The North Pole is the spirit of generosity and community spirit that accompany it. From collecting food bank donations to keeping admission free, to its original intention of bringing Christmas cheer to the elderly, poor, children, and disabled members of our communities, there is a lot of love and good will packed into this not-to-miss Fox Valley holiday tradition!
READ MORE: Kenna's Kabin – The Perfect Indoor Nature Play Area for Toddlers & Preschoolers!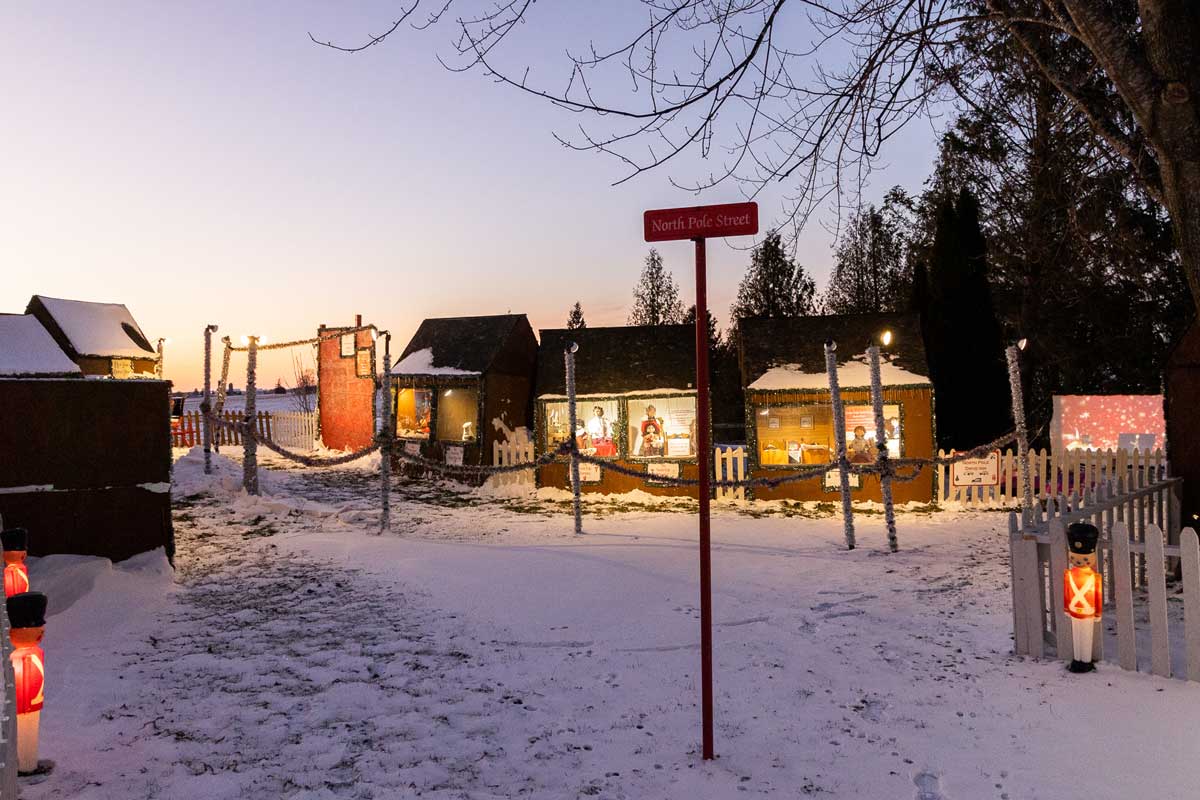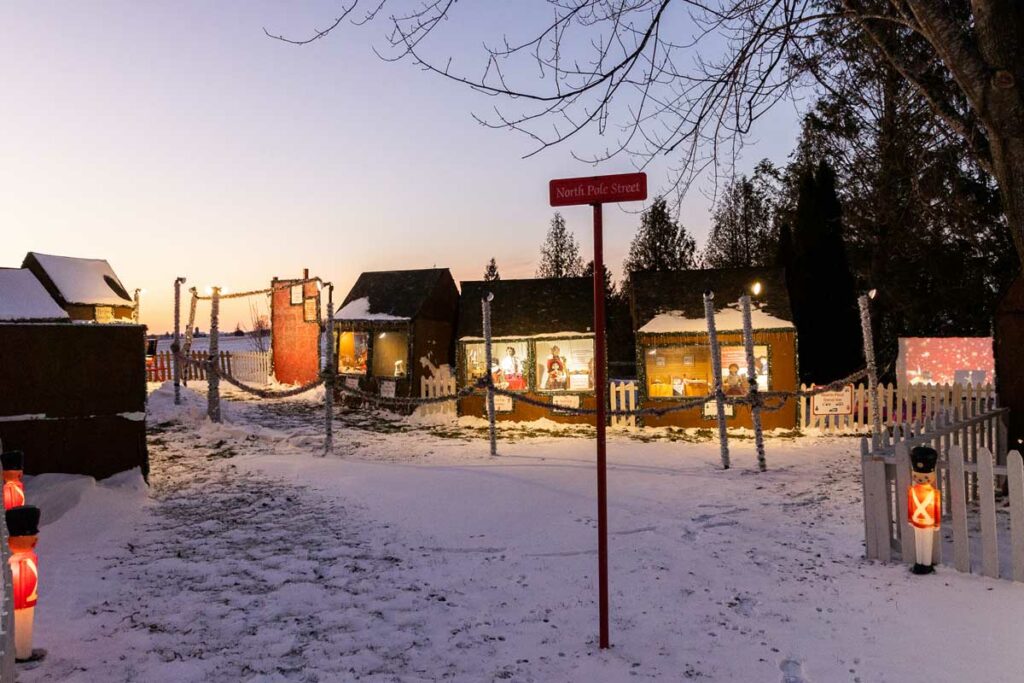 Tips for your Visit to the North Pole
Admission is free, but donations are appreciated. Bring along cash for treats if you plan to buy them.
Wear layers! There are indoor and outdoor elements to explore.
Bring along non-perishable food items that will be donated to local food banks!
Pack a thermos of hot cocoa and cups to enjoy a toasty warm drink on your drive home.
Plan your route to The North Pole to include one of these homes with light displays set to music!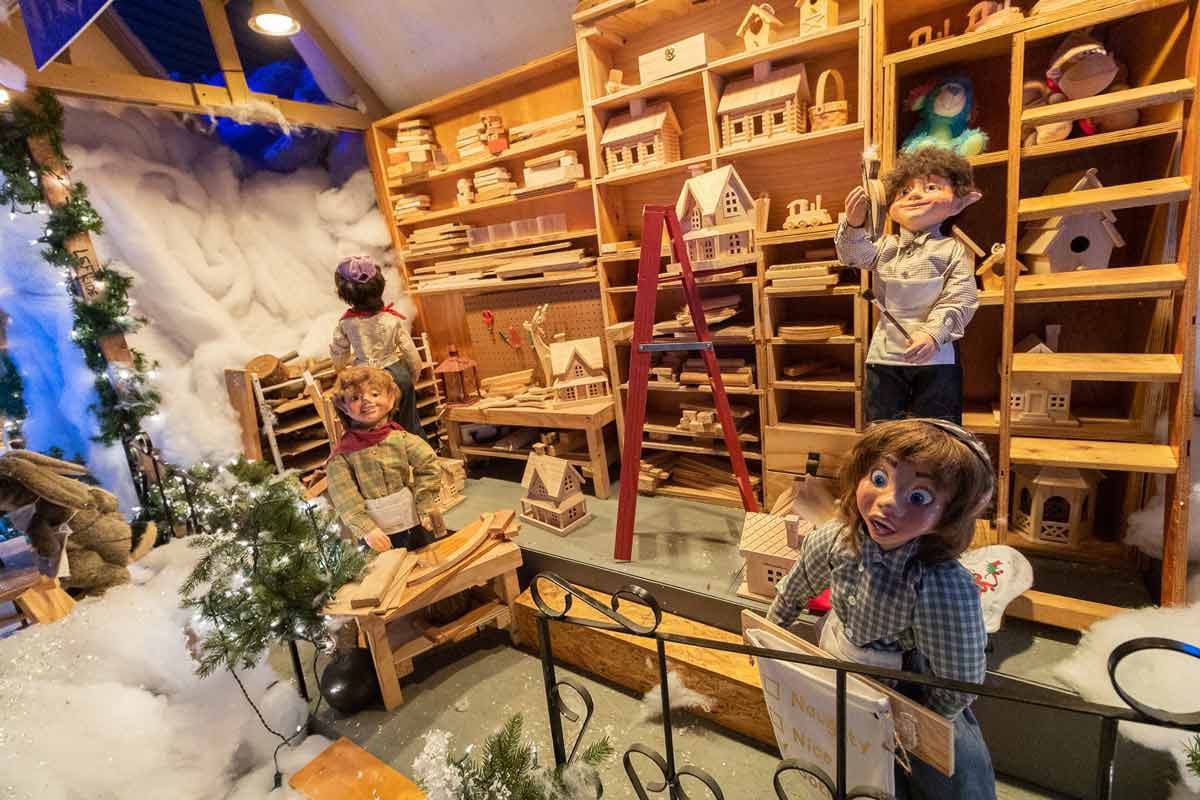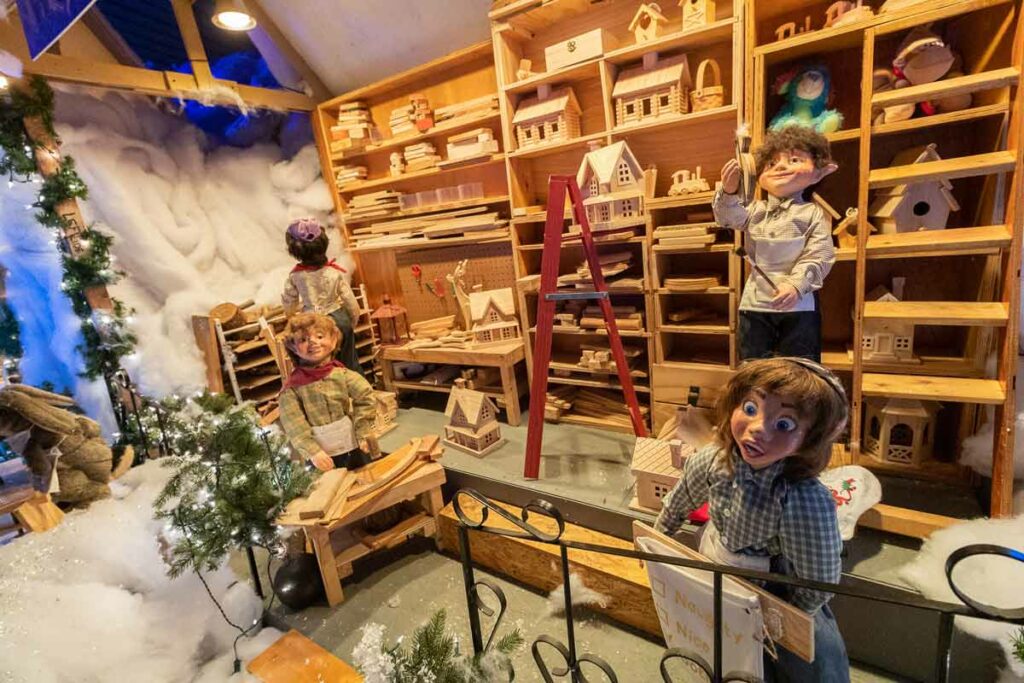 Meet Troy Campbell
We spoke with Troy Campbell, the man behind The North Pole Christmas lights display, about the history behind his original creation in Kaukauna!
When did you start The North Pole and what was your inspiration?

We started displaying The North Pole seven years ago. I was critically injured with a broken neck and dislocated left arm caused by being injured by a drunk driver. After being out of work for two years, I decided I wanted to help people who were not able to help themselves. I noticed that more and more people were going without food and that many of our senior citizens were forgotten at Christmas. My son-in-law, Robert stepped forward to help me, and we vowed to make every one of the children and senior citizens feel important and forget about their worries while they are here.

What is your favorite part of The North Pole?

My favorite part is seeing the children and others smiles and get excited about seeing what The North Pole has to offer.

Tell us more about you. What keeps you busy? What fills your free time?

We have a son that we care for that is autistic. We also enjoy helping to care for our young grandchildren. In my free time, I am always thinking about Christmas. I am what you call beyond obsessed with Christmas. If I had my way, it would be Christmas every day. My neighbors find it amusing that my son-in-law and I are building Christmas displays in July.