Do you have a train lover in your family or are you just looking for something different to do? We checked out this local, hidden gem, at their last open house in November. The Paper Valley Railroad Club is rich in history, originating in 1936. Off the beaten track a bit, the non profit train club is currently located in an old radio station building in the Kaukauna / Darboy area at W221 Block Road. You may remember the club at The Valley Fair Mall in the 1990's (I do!).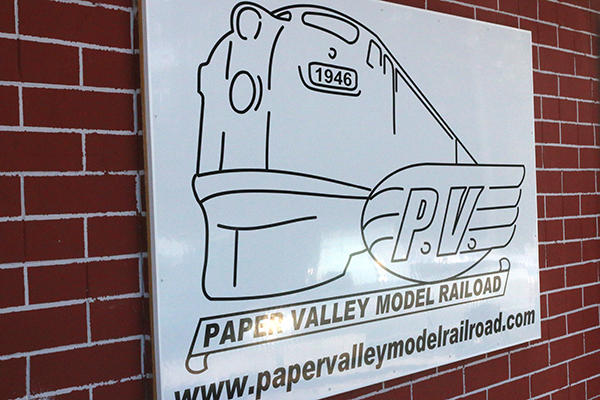 The club holds a few open houses each year. This tradition dates back to the 1950's and is a fundraiser as well as a chance to share their hobby with the public. You will be greeted by lots of members as if you were family. Stop in the kitchen to share stories over a cookie and some juice. The club is open on Thursdays from 7pm to 9pm also. A member told us, if someone is around you can gladly stop in.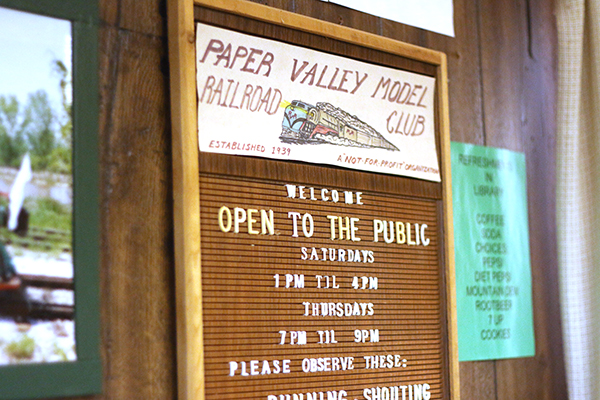 The display expands into 2 large rooms and features a fully operational pike modeled loosely after the mainline from Milwaukee to Green Bay, Wisconsin. Look for award winning hand built structures from scratch, large yards, a harbor area, mining area, bridges and more. We loved looking through all the little vignettes – the campers and the circus were among our favorites.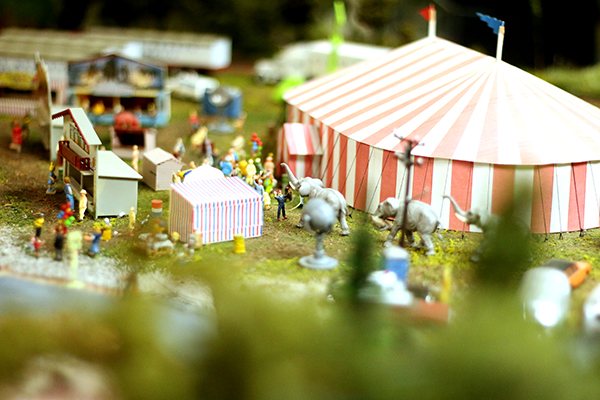 The Paper Valley Railroad Club is a 501c(3) non profit organization. There is no charge to attend the open houses or visit the clubhouse but donations are appreciated. To learn more about the club check out their facebook page.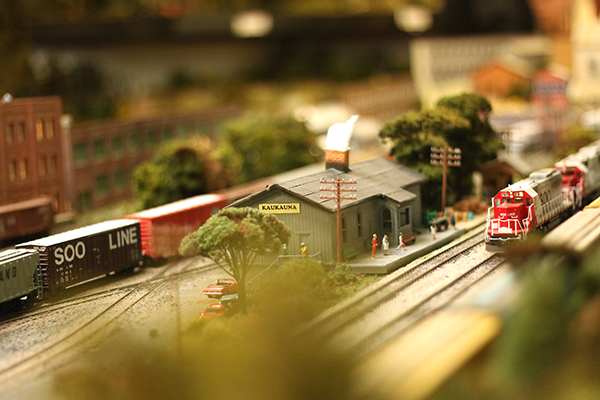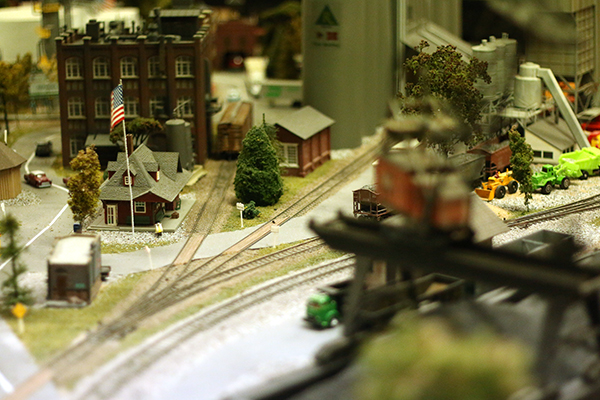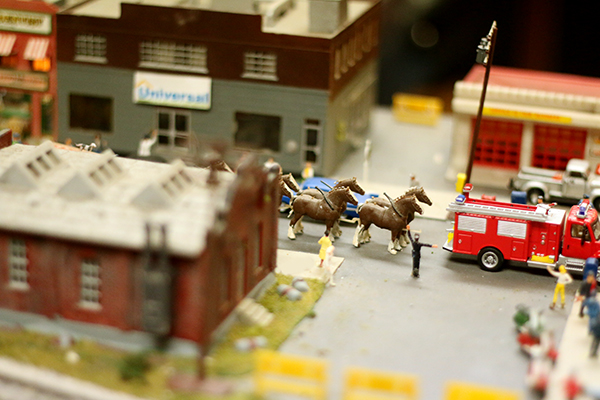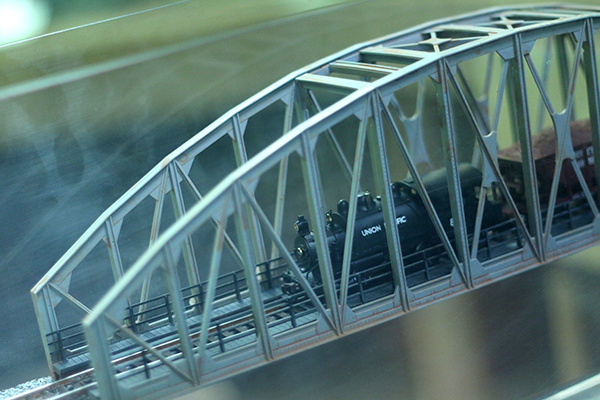 Paper Valley Model Railroad Club
Holiday Open Houses:
Thanksgiving Open House: CANCELED 2020
Thanksgiving Open House Day Two: CANCELED 2020
Holiday Open House: CANCELED 2020
W2221 Block Rd, Kaukauna, Wisconsin
---
The Neenah-Menasha Model Railroad Club also hosts open houses, visit their facebook page to learn more.
Have you ever visited PC Junction in Door County? This fun restaurant in Baily's Harbor delivers your food on a train! We can't wait to check out this fun spot this summer with the kids as well!
Where are your favorite local train spots? Choo! Choo!!