When the weather gives us a gorgeous sunny sky with a side of wispy breeze, there is no question that we are bringing out the kites!
Beautiful and whimsical, these magical lighter-than-air figures are not only entertaining to fly and watch, but they provide hours of fun and memories for the whole family!
The Origin of Kites
Believe it or not, the first kites touched the sky over 3,000 years ago! Invented in China by two philosophers, kites were originally made from strips of bamboo and silk. Their intended function was to ward off bad luck and assist the military in delivering messages.
Kite construction remained exclusive to the Chinese culture for quite some time, most commonly being used decoratively for celebrations before being introduced to the rest of the world.
In the United States, scientists began using kites to study energy, wind patterns, and weather. You might even recall learning about Benjamin Franklin flying a kite with a key attached in a thunderstorm! Much later, kites would help capture aerial photographs, teach aerodynamics, and eventually evolve to be a popular child's toy!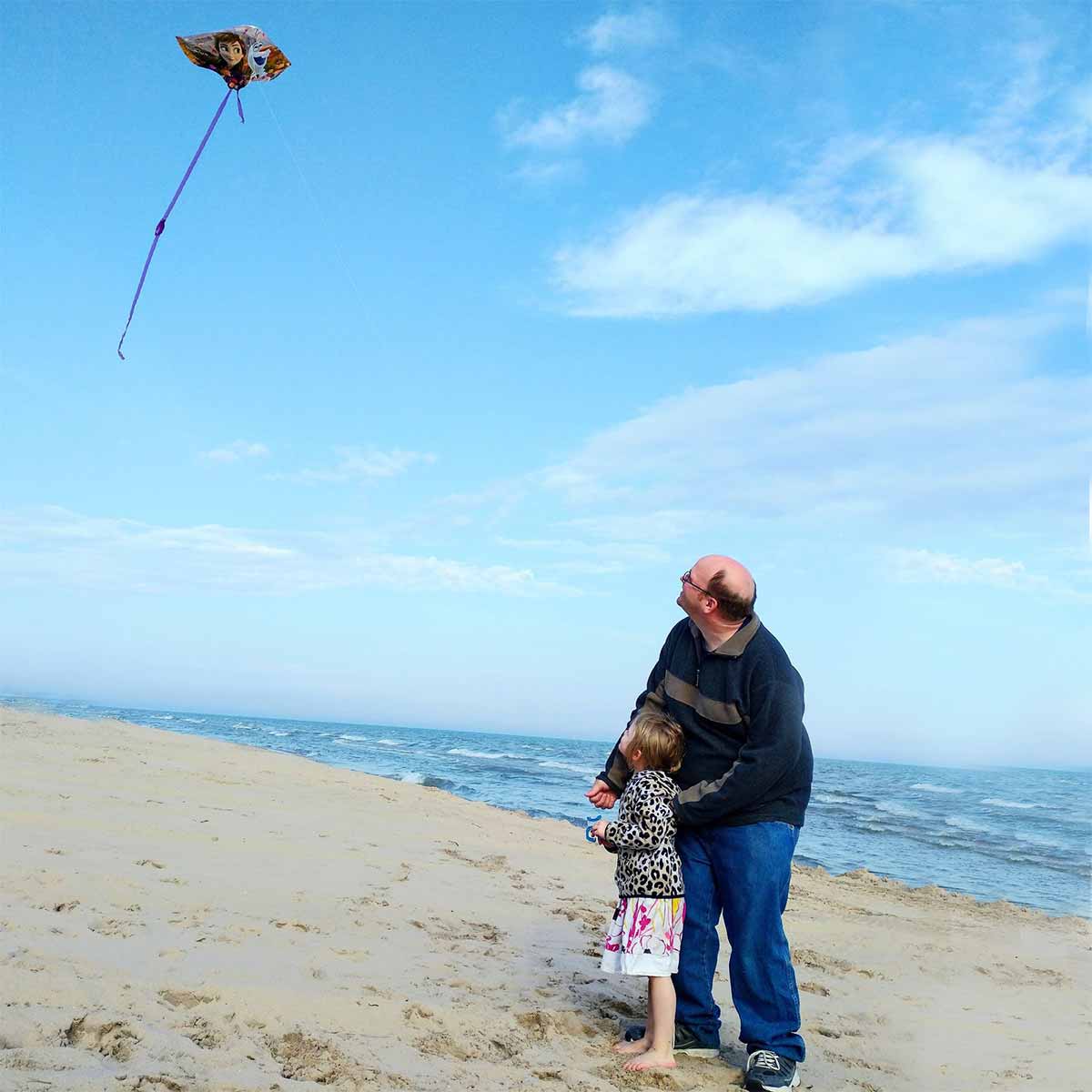 Shapes, Sizes & Styles
Kites consist of three main parts: wings, tethers, and anchors. Often made from a combination of wood, paper, cloth, or Mylar plastic, they are designed to be strong, graceful, and light.
Fish, dragons, hearts, and bugs – you'll find kites in a variety of shapes, styles, and sizes! According to the Guinness Book of World Records, the largest kite ever flown was a whopping 83 ft. 7 in. long and 131 ft. 3 in. wide! It flew at the Kuwait Hala Festival in Kuwait City in 2005. Do you think you could break that record?
The five most common types of kites include Foil Kites, C Kites, Bow Kites, Delta Kites, and Hybrid Kites. Some even can resemble parachutes!
10 Great Places to Fly
When you're ready to send your kite soaring, deciding where to fly is just as important as the wind conditions. Having a generous amount of open space is crucial to prevent the kite from damaging nearby trees, power lines, or having steady wind be blocked by buildings. Check out these great spots for your next flying adventure!
Wittmann Park, Menasha

Lion's Park, Greenville

Hatten Park, New London

Beaumont Park, Green Bay
Where to Buy Kites in Wisconsin
From professional flyers to beginner kite-making kits, there are so many options to choose from. While basic kites can be found online or at most large retailers, there are two kite specialty stores in Wisconsin that are worth a visit!
Gift of Wings

Step into a quaint but fun lakeside shop and check out their stock of kites, spinners and windsocks and find the perfect accessories for your favorite flyer!

Gifts of Wings,

1300 N. Lincoln Memorial Drive, Milwaukee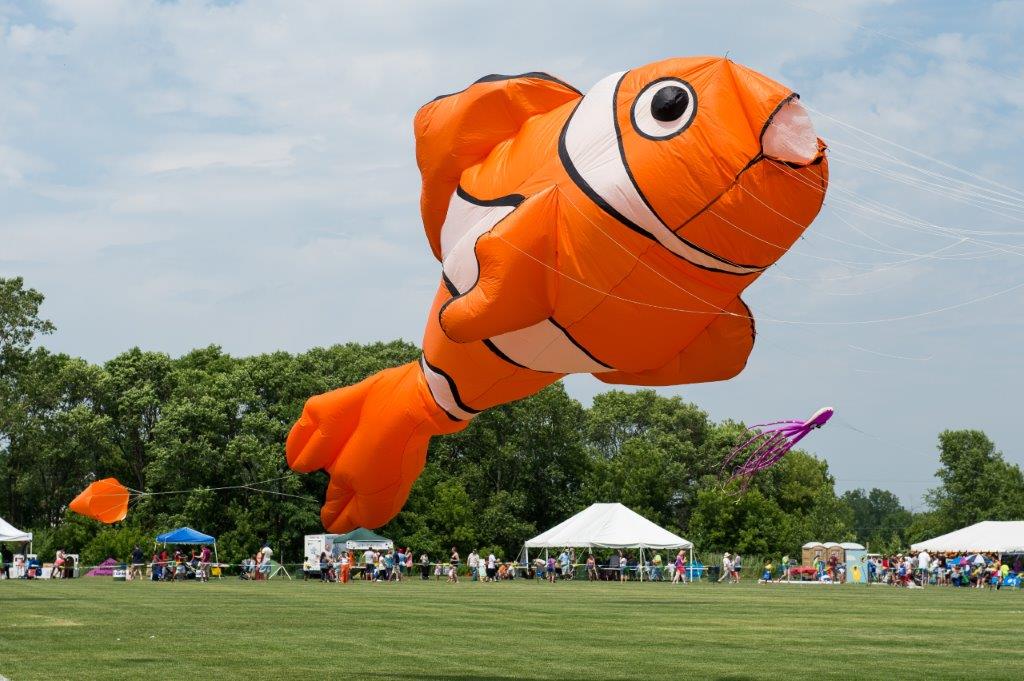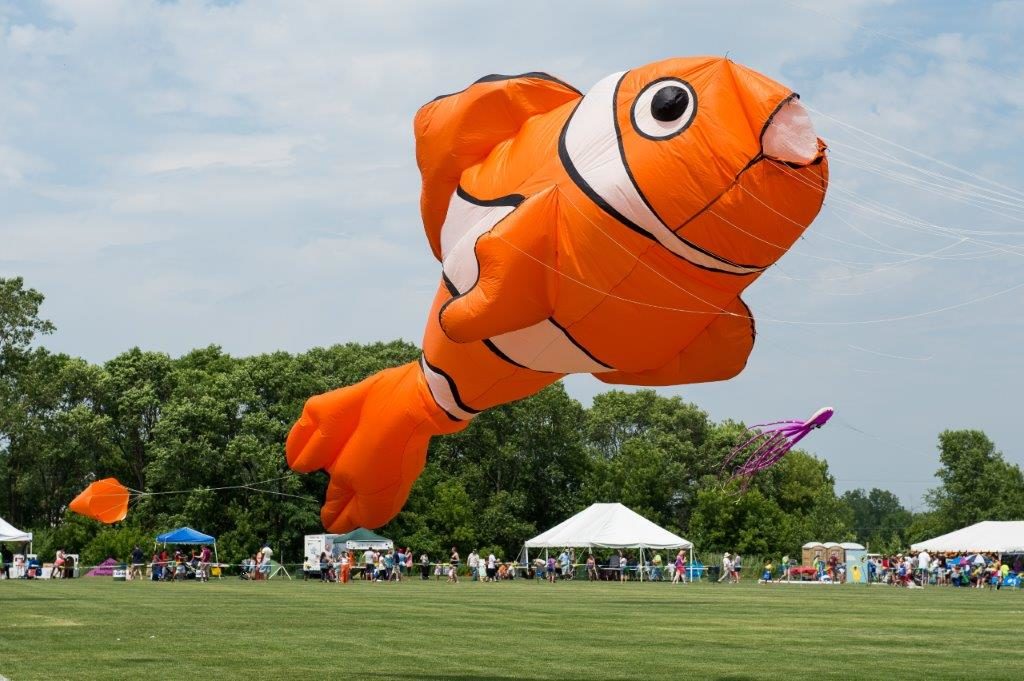 2022 Kite Festivals & Events
Memorial Day Kite Fly
Monday, May 30th, 2022
3911 Co Rd Y, Sheboygan
The Wisconsin Kiters Club will be holding a kite fly in memory of their club members.
Outta Sight Kite Flight
Saturday, June 4th, 2022 – Sunday, June 5th, 202

2: 10 am – 5 pm

Kennedy Park, 4051 Fifth Avenue, Kenosha

A grand launch of 300+ kites will kick off the event! See professional stunt kite demonstrations, participate in kite making and decorating workshops, take kite flying lessons and compete in contests

FREE kite for the first 100 kids to register for the Kids Mad Dash! 

FREE Admission 
Frank Mots International Kite Festival
Saturday, September 10th – Sunday, September 11th, 2022
Veterans Park, 1300 N Lincoln Memorial Drive, Milwaukee
A festival of giant kites held annually on the weekend after Labor Day.
FREE admission
Fly a Kite Fest
Saturday, June 25th, 202

2:

10am – 4pm

Arnie Wolff Sports Complex, 3218 Humbolt Road, Green Bay

Bring along your own chairs & blankets to enjoy the show and other family fun activities!

FREE admission
Soar on the Shore
Saturday, August 20th, 2022: 11 am – 4 pm

Crescent Beach Boardwalk, 1025 Lake Street, Algoma

Activities include: kite flying, beach mosaics, a candy drop and live music

FREE Admission 
Kites Over Lake Michigan
Saturday, September 3rd, 2022 11 am – Sunday, September 4th, 2022 4 pm
Two Rivers High School, 4519 Lincoln Avenue
 See incredible displays of giant show kites, precision stunt performances, aerial ballet and ground displays!
FREE kite-making workshop for kids on Sunday, September 4th from 9 am – 11 am

.

FREE Admission 
When you're ready to give kite flying a whirl, have fun, and keep in mind the sky is the limit!
Save
Save