If you're planning a day trip or a weekend to Madison, Wisconsin or are just looking for something a little different in the area, be sure to put New Glarus on your itinerary! With its small town, Swiss charm, New Glarus is a perfect spot to getaway and enjoy a bit of leisure with your family.
And, just down the road, you'll find New Glarus Woods State Park! This is an ideal spot for a family picnic and to spend time on their amazing play structure. Hiking and biking are also popular recreation opportunities while here.
Ready to visit? Bring us along, and we'll help you plan your visit to maximize your time and get to all of the best spots in the park and area.
But before you hit the road, we recommend you join the 2022 Wisconsin State Parks Challenge and get your kids started with the Wisconsin Explorer's Program so that you can earn prizes and patches while you explore nature together.
READ MORE: Explore The Greater Madison Area: South Madison Day Trip with Kids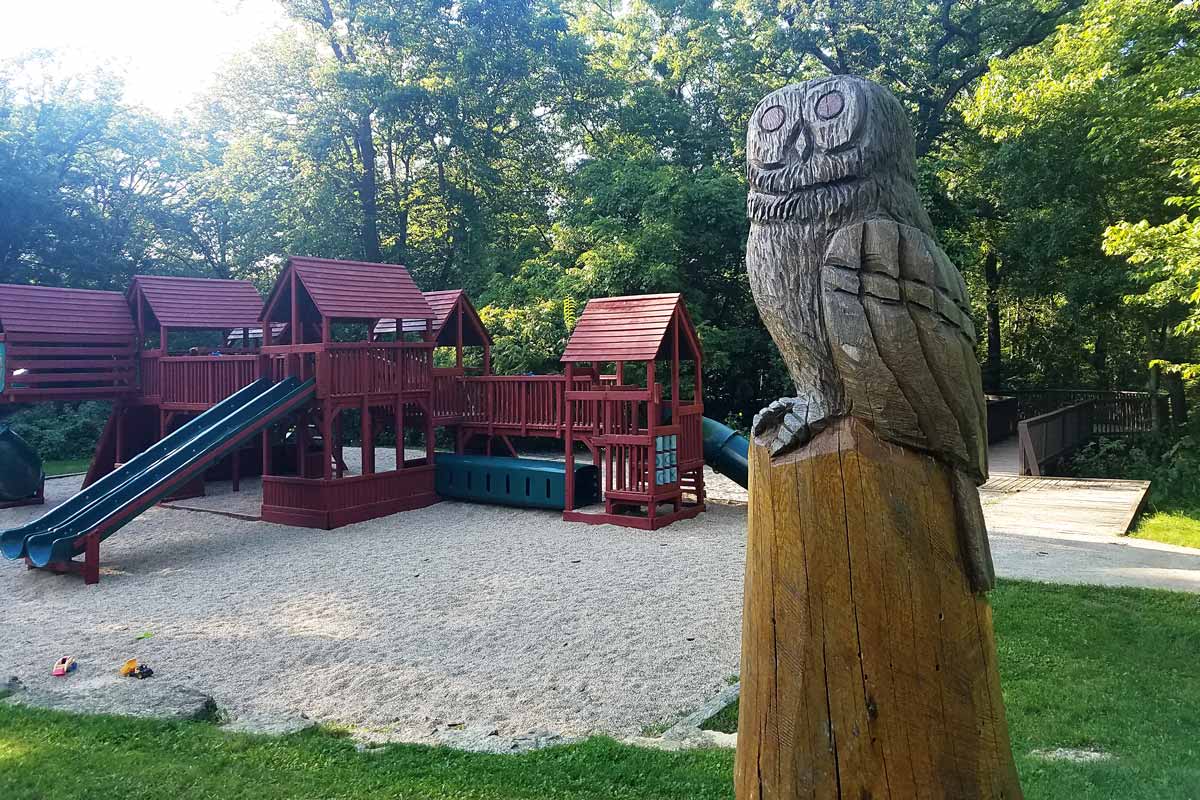 New Glarus Woods State Park At-A-Glance:
Travel Specs: 2 hr, 10 min | 128 miles, Green County
Address: W5446 County Highway NN, New Glarus, WI
Hours: Open daily 6 am – 11 pm
Vehicle Admission Pricing: With a WI license plate, you can purchase a daily pass for $8 or an annual pass to all of Wisconsin's state parks for $28. Stop in at the park office.
Camping: Yes, an 18 site primitive family campground and 14 hike-in sites
Pets: Leashed pets are allowed in the park.
History: This state park is situated near once was an ancient glacier that molded the surrounding landscape. After the Swiss settled in this area during the 1840s, they began to harvest lumber from these woods. They cleared wood and established a sawmill which has been converted to the present day administrative building in this park. The Swiss heritage remains strong here and in nearby New Glarus.
Recreation Opportunities
Biking
Biking is a popular activity in this area! The Sugar River Spur passes through the hike-in campground and then connects to the 24-mile Sugar River State Trail. Bicycling is also permitted throughout the paved roads in the park but not on other hiking trails.
READ MORE: Explore Geological Wonders at Cave of the Mounds and Blue Mound State Park!
Camping
The New Glarus Woods State Park offers two options for camping: an 18-site primitive family campground that can accommodate tents and small RVS and 14 hike-in sites for tent camping throughout the woods. If you decide to go the hike-in site route, they do provide carts for you to jockey your gear from the car to your site.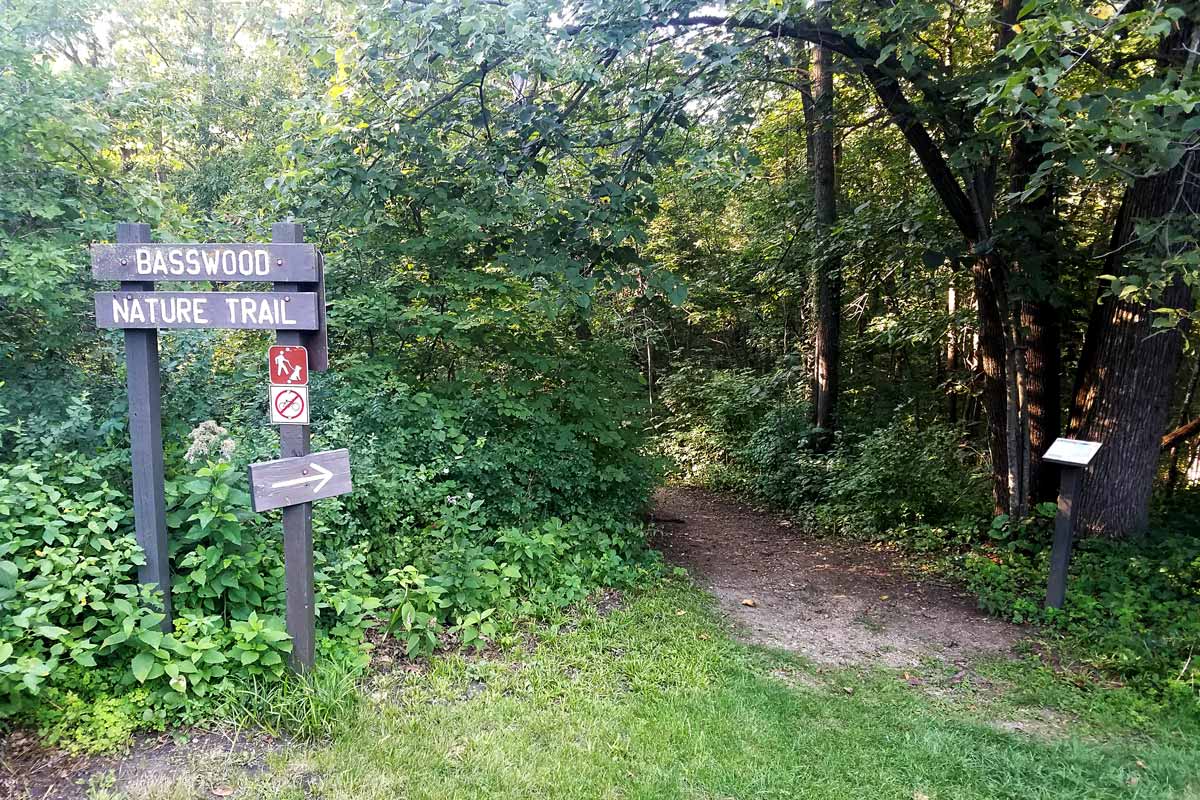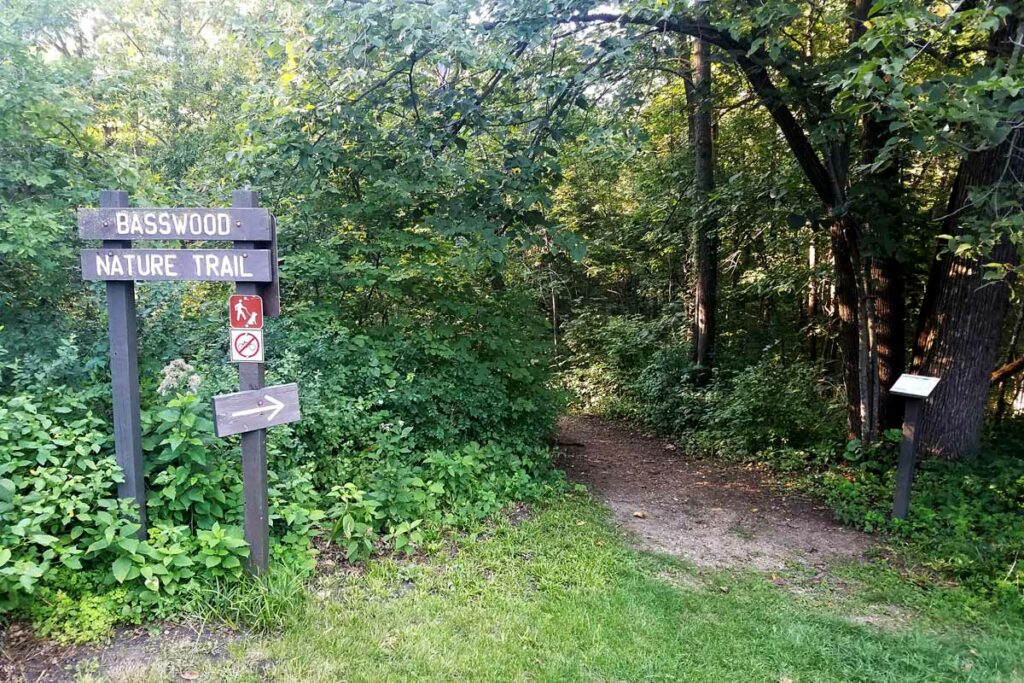 Hiking
There are eight miles of hiking trails for you and your family to enjoy at New Glarus Woods State Park! 5.5 miles of these trails are self-guided nature trails. Be sure to grab the guide book that can be found at the entrance station.
A couple of trails to try:
Havenridge Nature Trail: 4.2 miles, provides a variety of meadows, woodlands, and prairies. Perfect if you have a few hours to visit.
Walnut Trail: 0.5 miles, relatively flat/accessible, leads to an accessible wildlife viewing/hunting blind
Picnic Areas & Playground
Easily the highlight of this park, you won't miss the picnic pavilion and playground located just to the left of the main entrance. This is a perfect spot to enjoy a picnic lunch together. The playground is within an easy viewing distance for the kids to burn off some steam after eating. It also has accessible access with a boardwalk that leads right to the bottom level of the play structure.
Go Valley Kids Tip: Bring a bucket or other sand toys to enjoy digging in the rock pebbles that surround the play structure. From this main area, you can also take a short 0.4-mile hike along the Basswood Nature trail.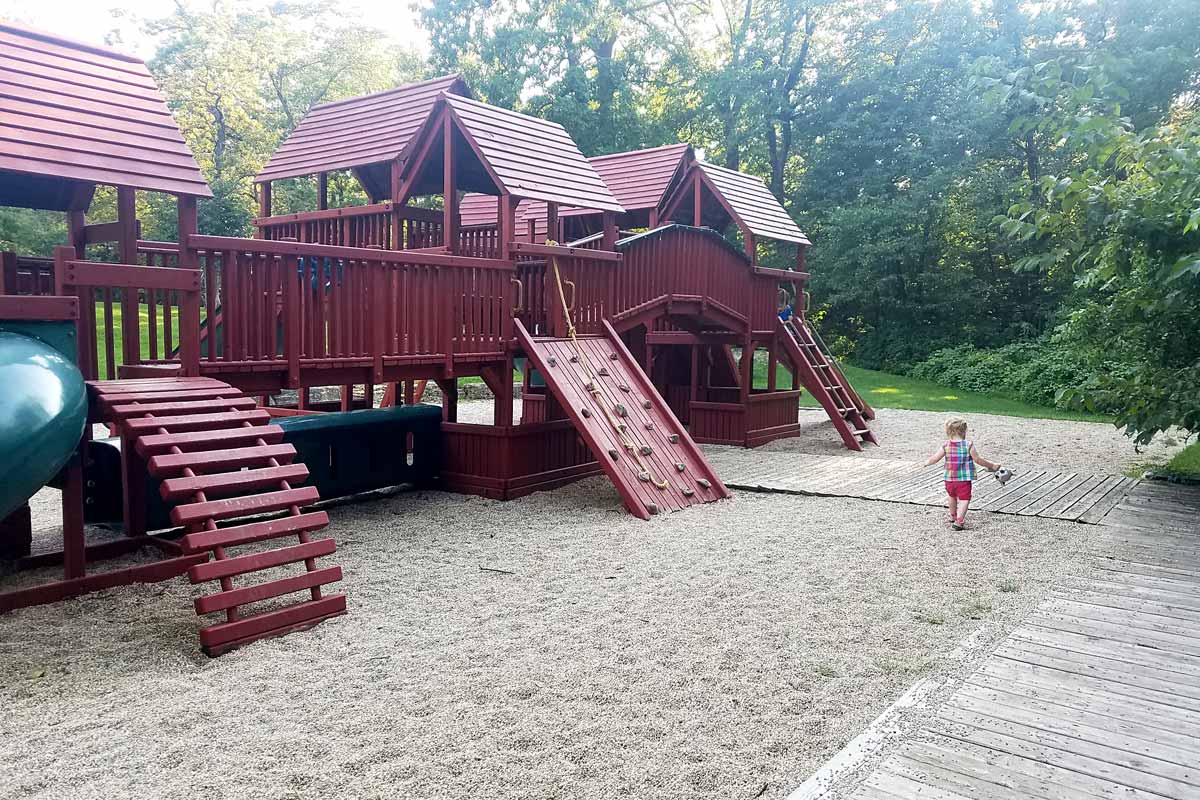 Winter Activities
The park is open and available for cross-country skiing, snowshoeing, and winter hiking in the colder months but keep in mind that none of the trails are groomed. Leashed pets are welcome as with any season.
Fun Stops In Nearby New Glarus:
Downtown New Glarus Shops, downtown New Glarus, Wisconsin

Stroll along First Street and the surrounding area to experience all of the little shops that make up downtown New Glarus. You'll find toys, European imports, home decor, clothing, and much more! 

New Glarus Bakery, 531 1st St, New Glarus, Wisconsin

Phone: 608-527-2916
Hours: Daily 7 am – 5 pm
Nestled in downtown, here at the New Glarus Bakery you'll find arm-loads of traditional Swiss pastries and usual American standbys. Also, grab a handmade dog treat for your furry companion!

Kennedy's Ice Cream & Grill, 400 Railroad St, New Glarus, Wisconsin

Phone: 608-527-4663
Hours: 

Tuesday through Saturday 11 am – 7 pm
Sunday 11 am – 4 pm
Monday 2 pm – 8 pm

Who doesn't want to enjoy some ice cream, Madison's famous Chocolate Shoppe super premium ice cream no less, here in the heart of dairy country?

Swissland Miniature Golf, 700 WI-69, New Glarus, Wisconsin

Phone: 608-527-5605
Hours: Open May to early October weather permitting

Sunday through Wednesday 9 am – 6 pm
Thursday 9 am – 7 pm
Friday & Saturday 9 am – 8 pm

 Located just across Highway 69 from downtown New Glarus, here you'll enjoy 18 holes of Swiss-themed mini golf geared for all ages.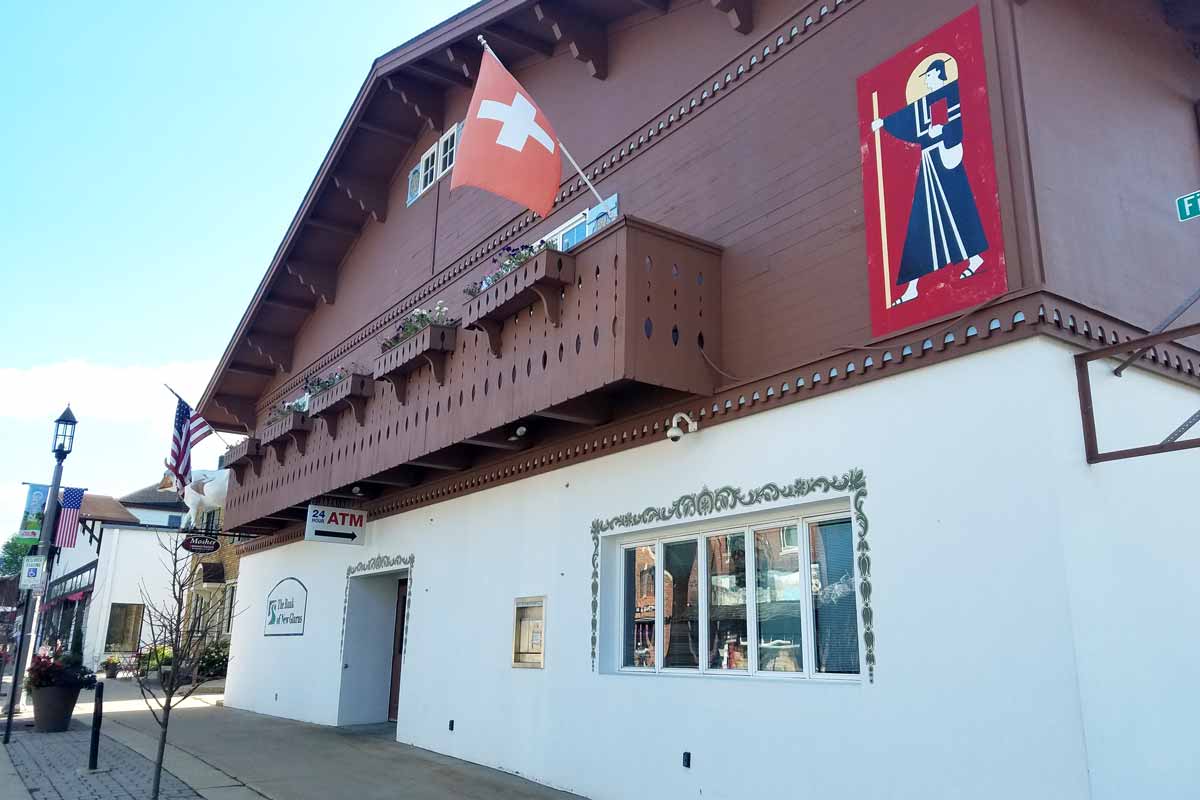 READ MORE: 10+ Patches Perfect for Picking Pumpkins Near the Fox Cities