O'Hauser Park in the Village of Fox Crossing is one of the best and largest parks on the west side of the Fox Valley! It is home to a wide variety of outdoor play options for many ages, from a large playground, to a disc golf course, to tennis courts, to trails winding through the woods. Visiting in the wintertime? Now's the perfect time to make use of the sledding hill and try out your snowshoes on the trails. No matter when you visit, you'll be sure to find outdoor fun for everyone at O'Hauser Park.
Park Details
1988 O'Leary Rd, Neenah (Village of Fox Crossing)
Surface ground: mulch, some accessible surface areas
Bathrooms & drinking fountains: yes
Other Amenities: two large outdoor pavilions (O'Hauser North & O'Hauser South), 18-hole disc golf course, hiking trails in woods, sand volleyball court, tennis courts, baseball diamonds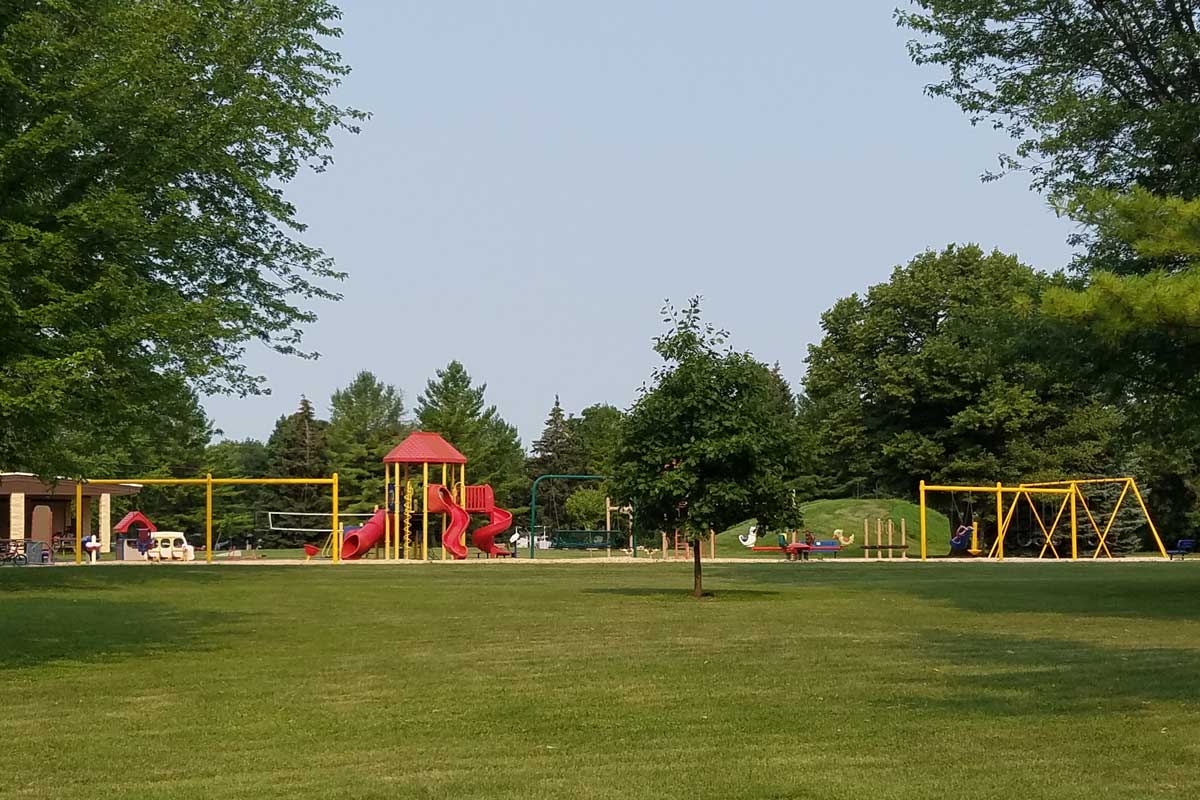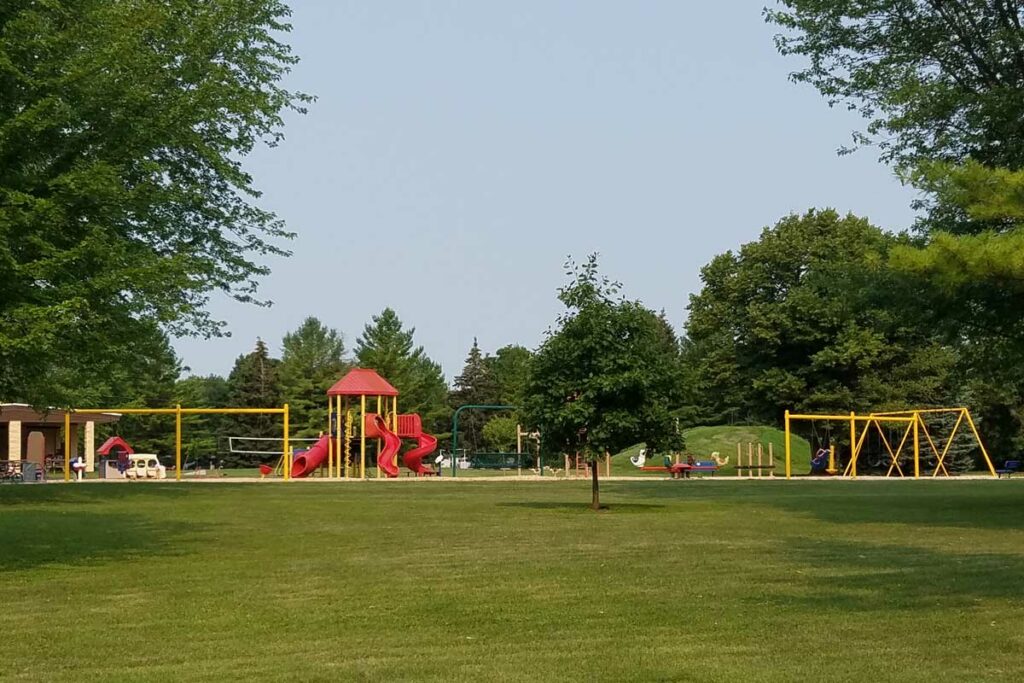 Playground Highlights
Sledding hill
Sundial
Drum set
Accessible swing
Sun or Shade: sunny (the playground is not shaded but does offer some surrounding shade for parents & babies)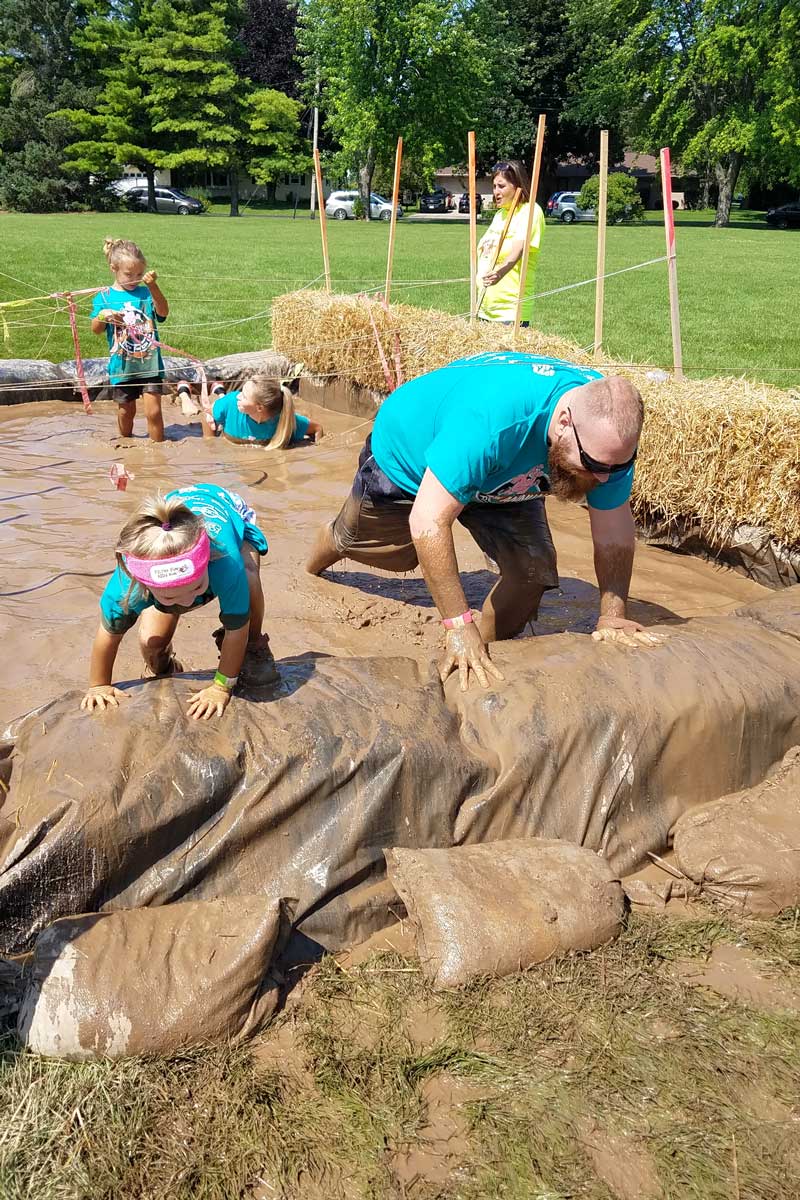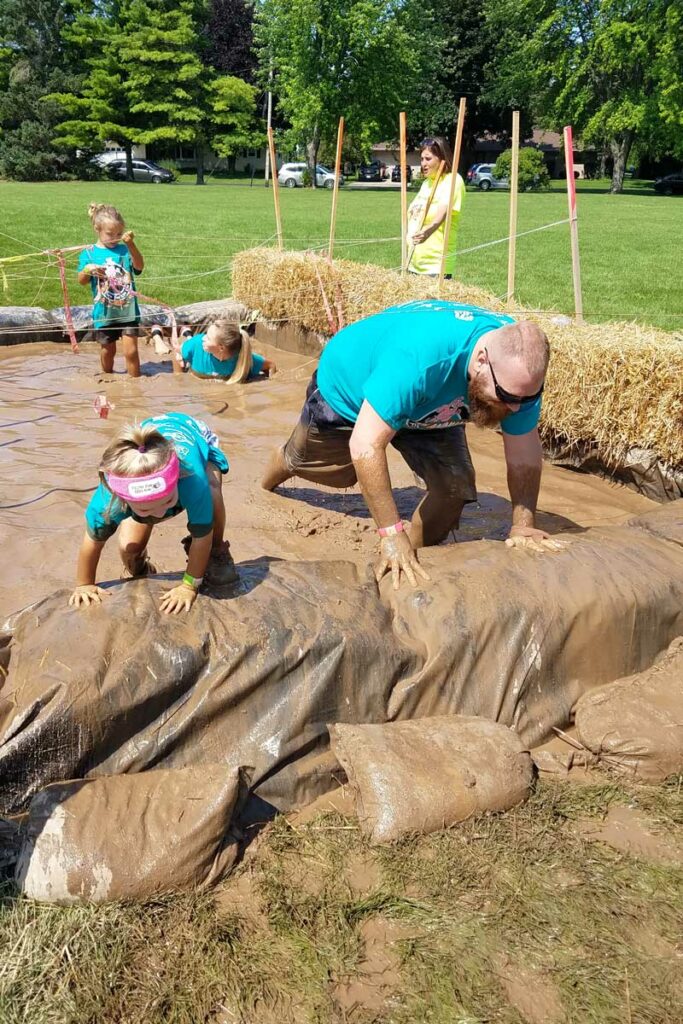 Special Events
Filthy Fun Kids Run

Held annually in July
A run for kids & families complete with mud pit & various filthy fun obstacles.

Easter Egg Hunt

Held annually in the spring
Kids can collect eggs, win prizes, & meet the Easter Bunny.

Check out the Village of Fox Crossing Park & Recreation Page for more details.
Nearby Coffee, Lunch & Ice Cream
Café Nutrition, 1350 W American Drive, Neenah

A great spot for a smoothie or your favorite coffee drink & a scone.

Tom's Drive Inn, Holiday's Pub & Grill, & Stuc's Pizza, 1395 W American Drive, Neenah

A restaurant complex offering tastes for all appetites, including ice cream, pizzas, popcorn & pub favorite entrees. Holiday's also has rooftop patio seating!
Nearby Things To Do
Appleton International Airport, W6390 Challenger Dr, Appleton

Find a spot to watch the planes take off & land!

State Friendship Trail, runs along the south side of Hwy 10 near O'Hauser Park.

Nearby biking path that sends you right past a cow pasture!

Woodland Prairie Park Loop, northeast corner of Hwy CB & Shady Lane

A great mountain-biking trail for families with older kids, home of a future park

Oakridge Farm Stand, 125 County Rd CB, Neenah

Local & sustainably grown fruit & vegetable stand