This park is Menasha's best kept secret! Hidden Pond Park is a 5.2 acre park located off Lake Park Road, near Manitowoc Road and was dedicated in 2016. The park is a bit hidden at the end of a road through a subdivision. This park is perfect for your ninja warriors and kids that loving climbing.
Address: Tana Lane, Menasha, Wisconsin
Surface Ground: mulch
Bathrooms: no
Special / Unique Features: unique climbing features, natural features, pond trail, playground structures for big & little kids
Hidden Pond Park has picnic tables and would make a relaxing picnic spot. There is also a field area in play in just across from the playground! And, while you're here, make sure to make the short trail walk to see the scenic pond just beyond the playground structure. One downside, currently there is no bathroom so make sure you stop or go before leaving home (there isn't anything too close and convenient either). Original future plans include a park shelter with bathrooms and trail system.
GVK Tip: Head to Fireside Cafe (2 miles away at W6254 US-10 #114, Menasha) for coffee before or after and bathroom break! Fireside Cafe offers a full-service espresso bar, locally sources breakfast and lunch menu. Kids can also enjoy an indoor playground and natural outside play area.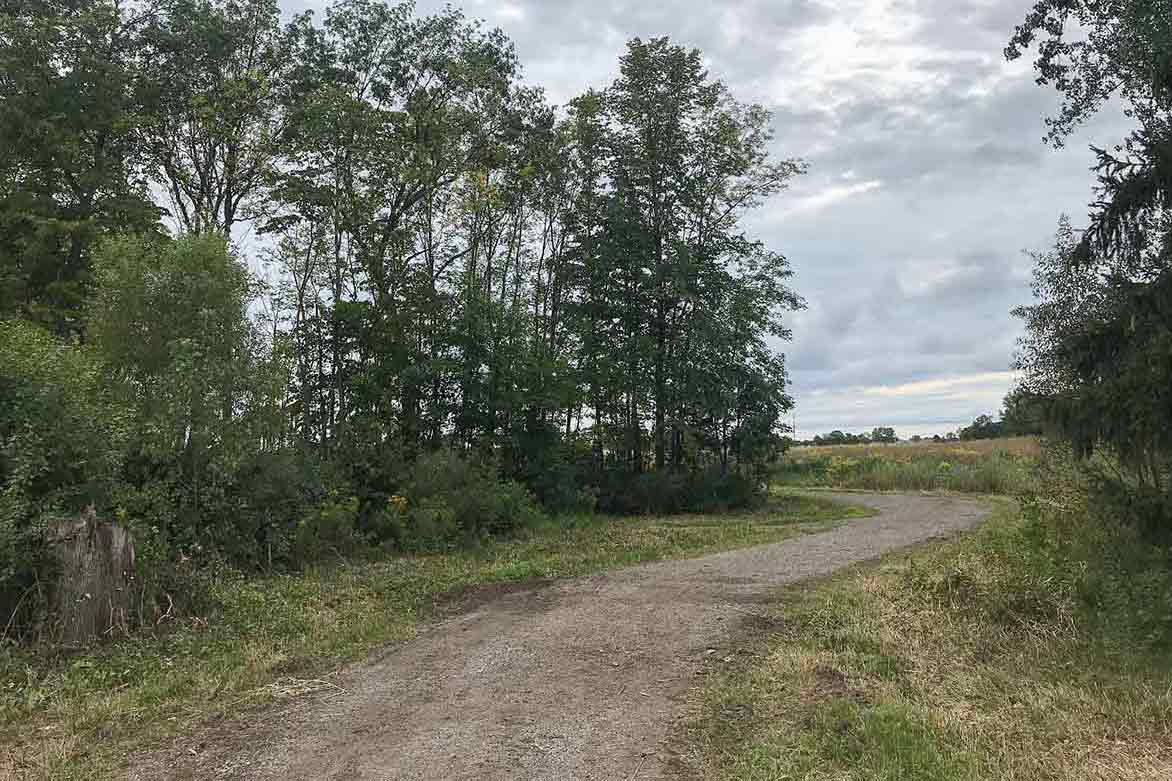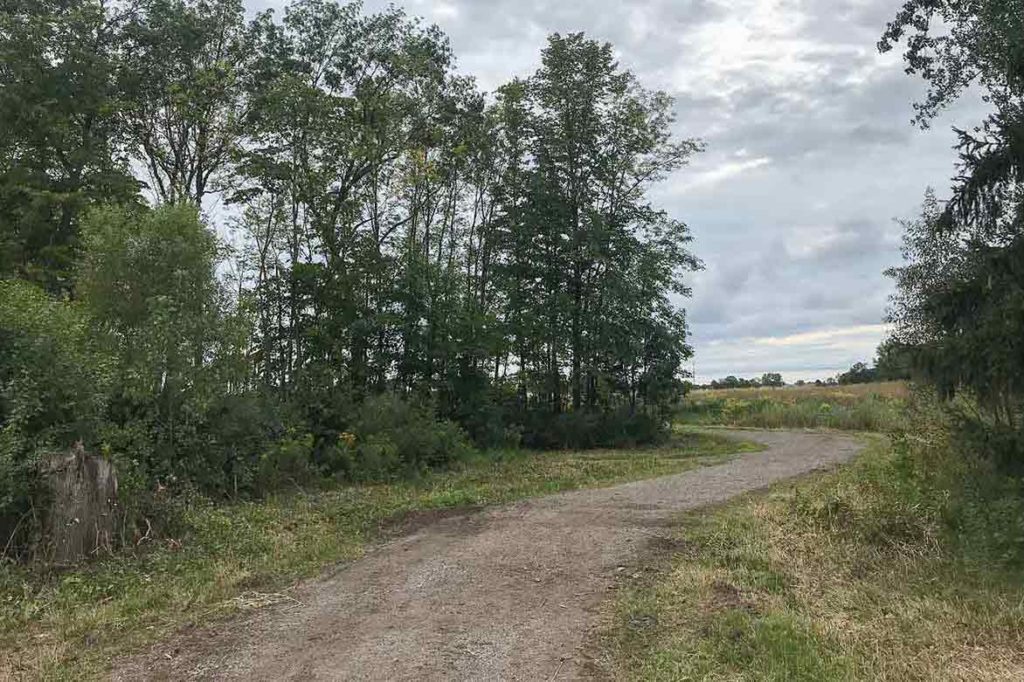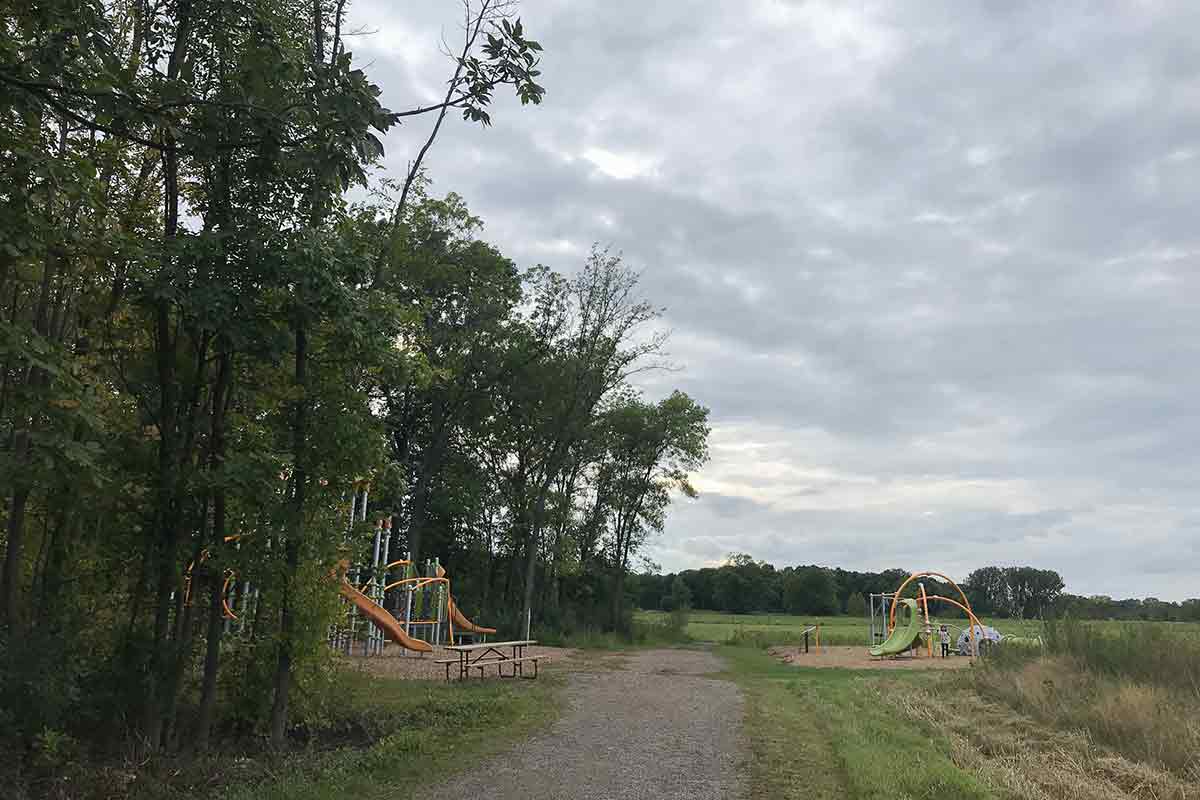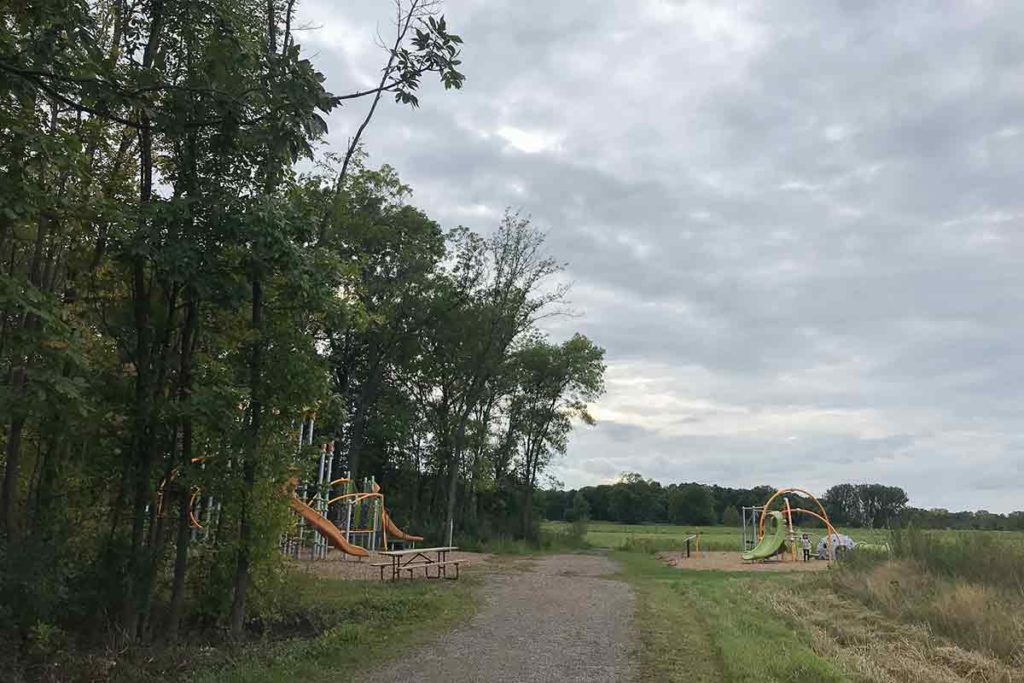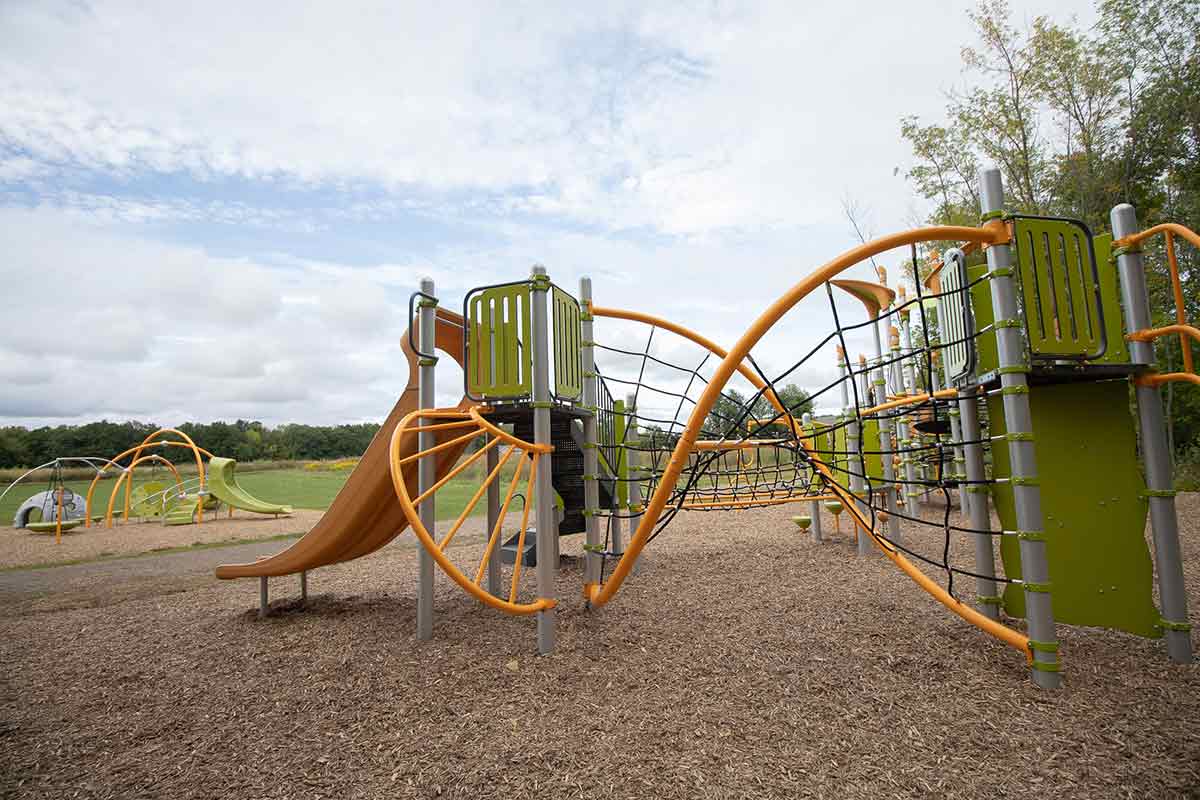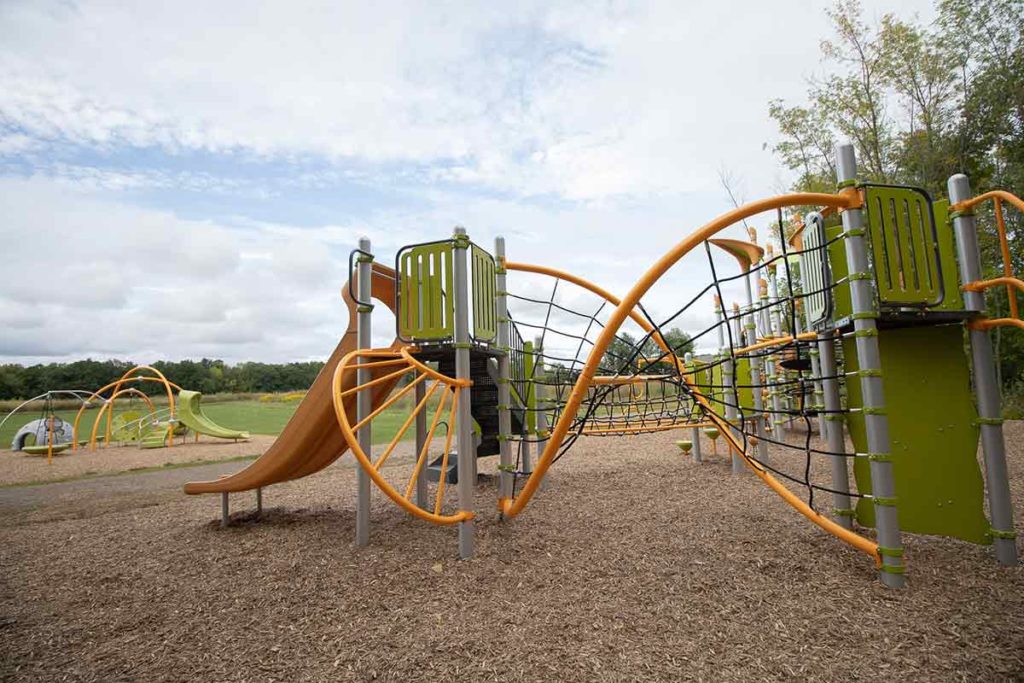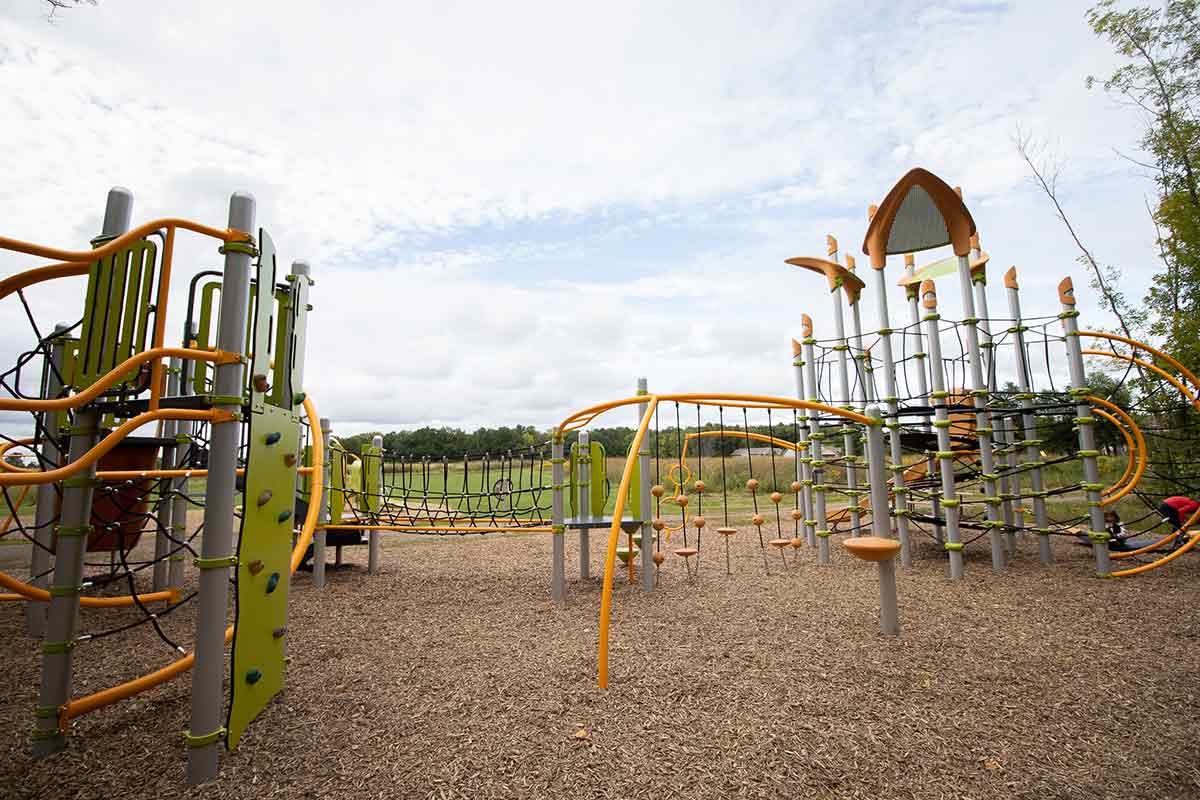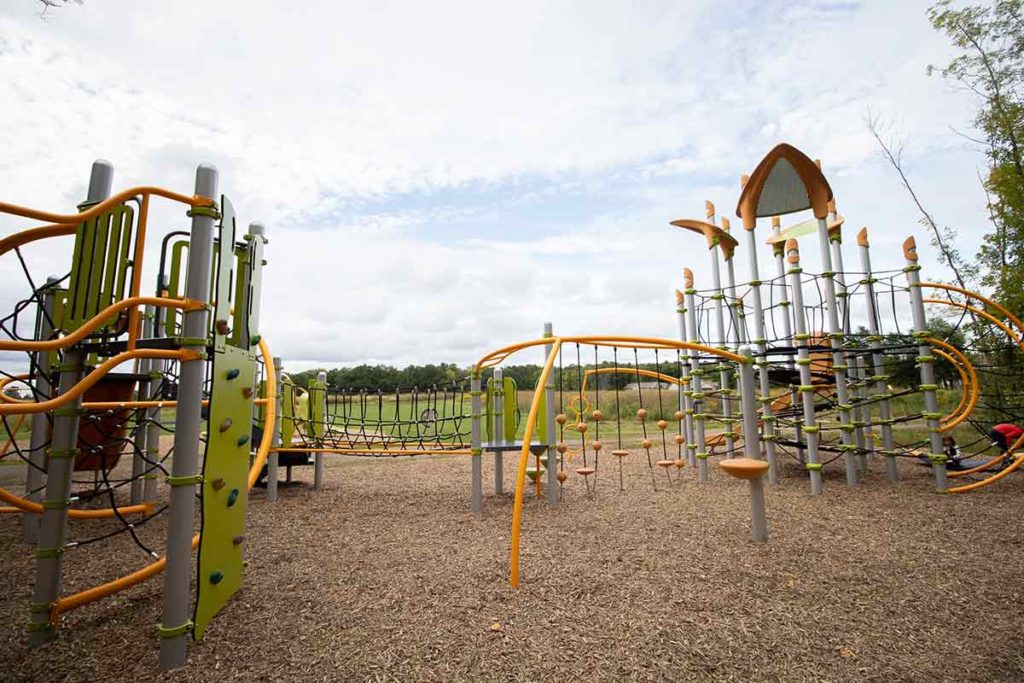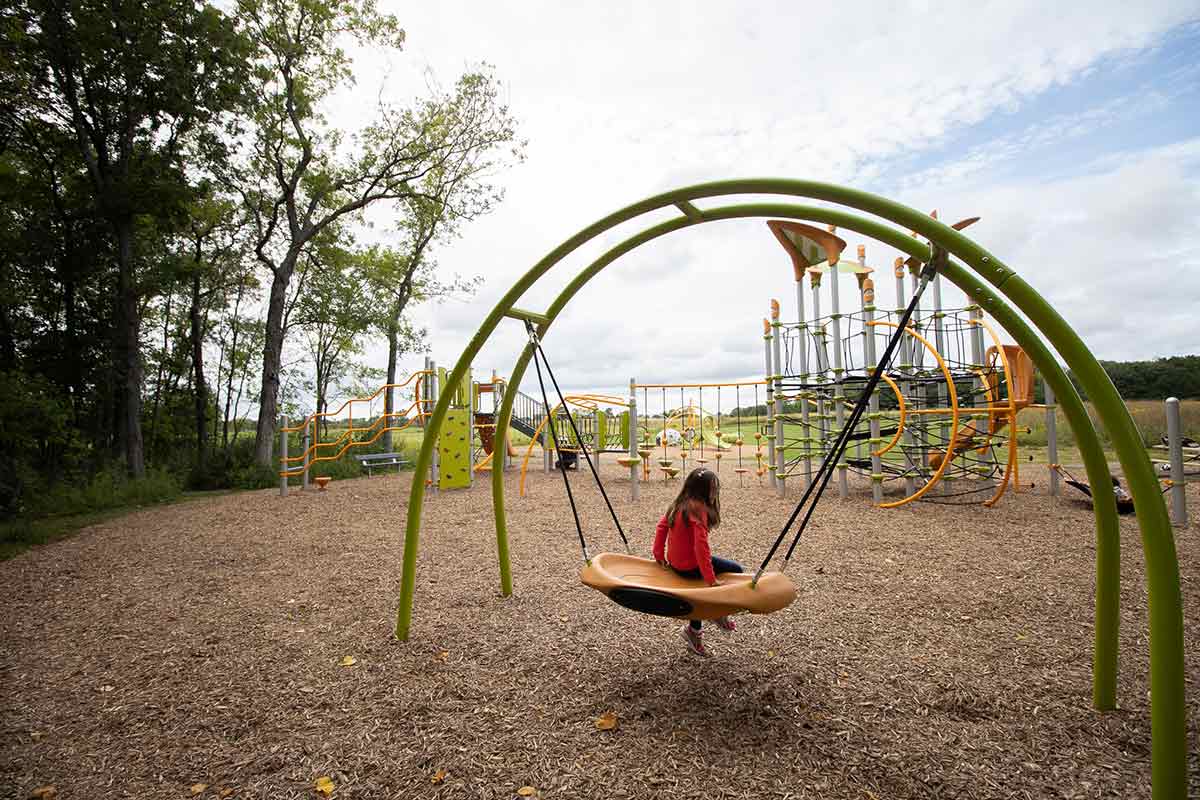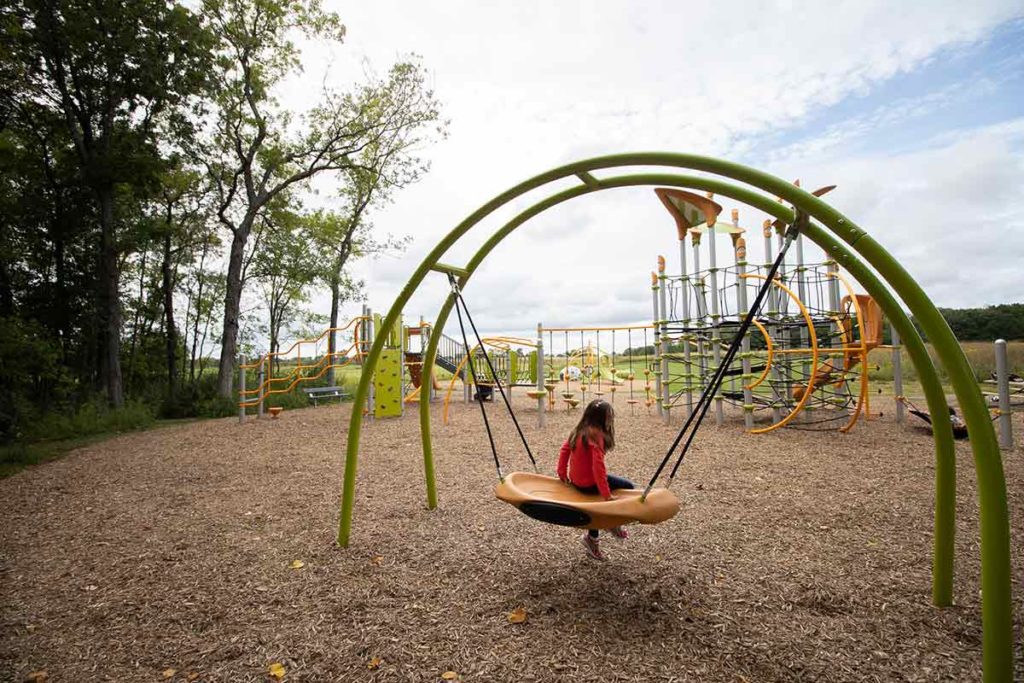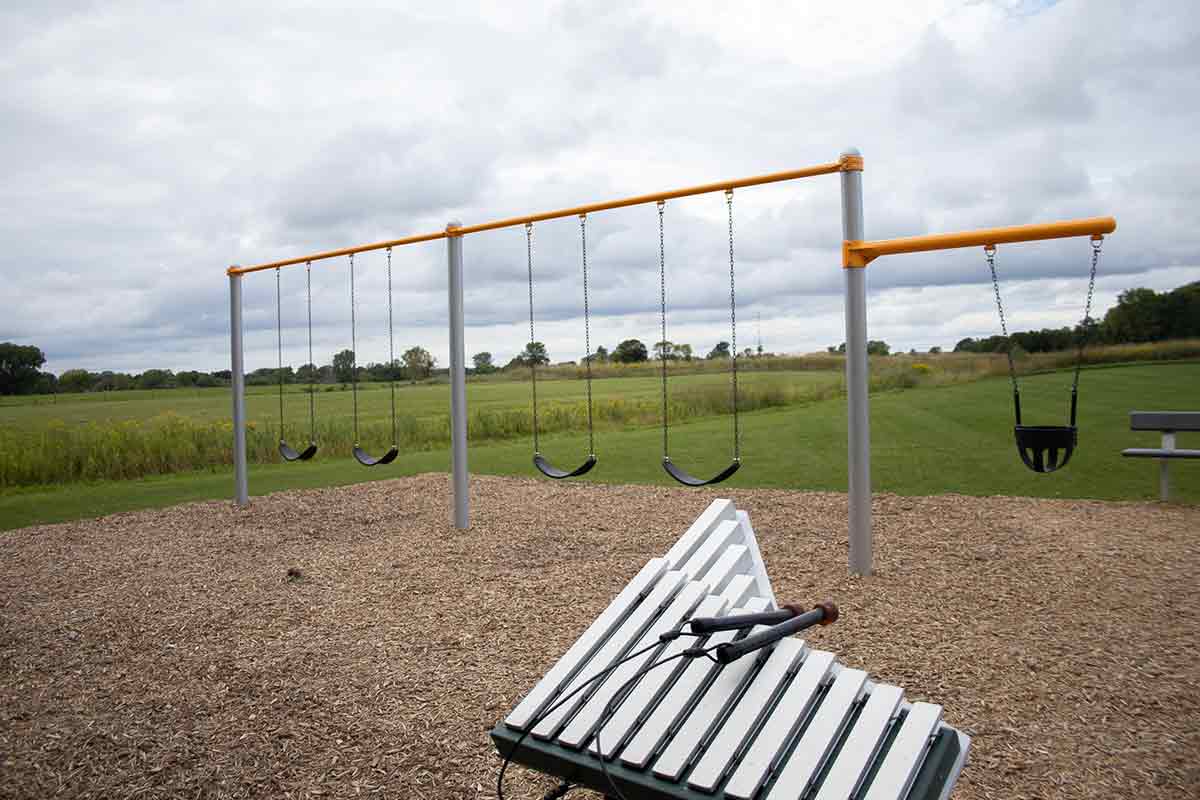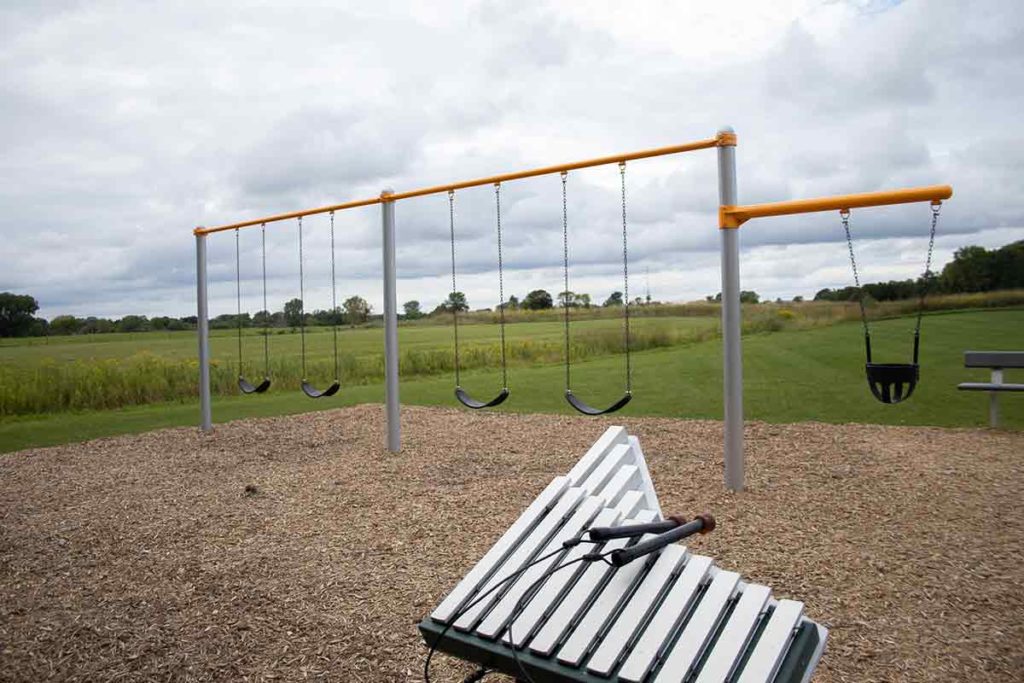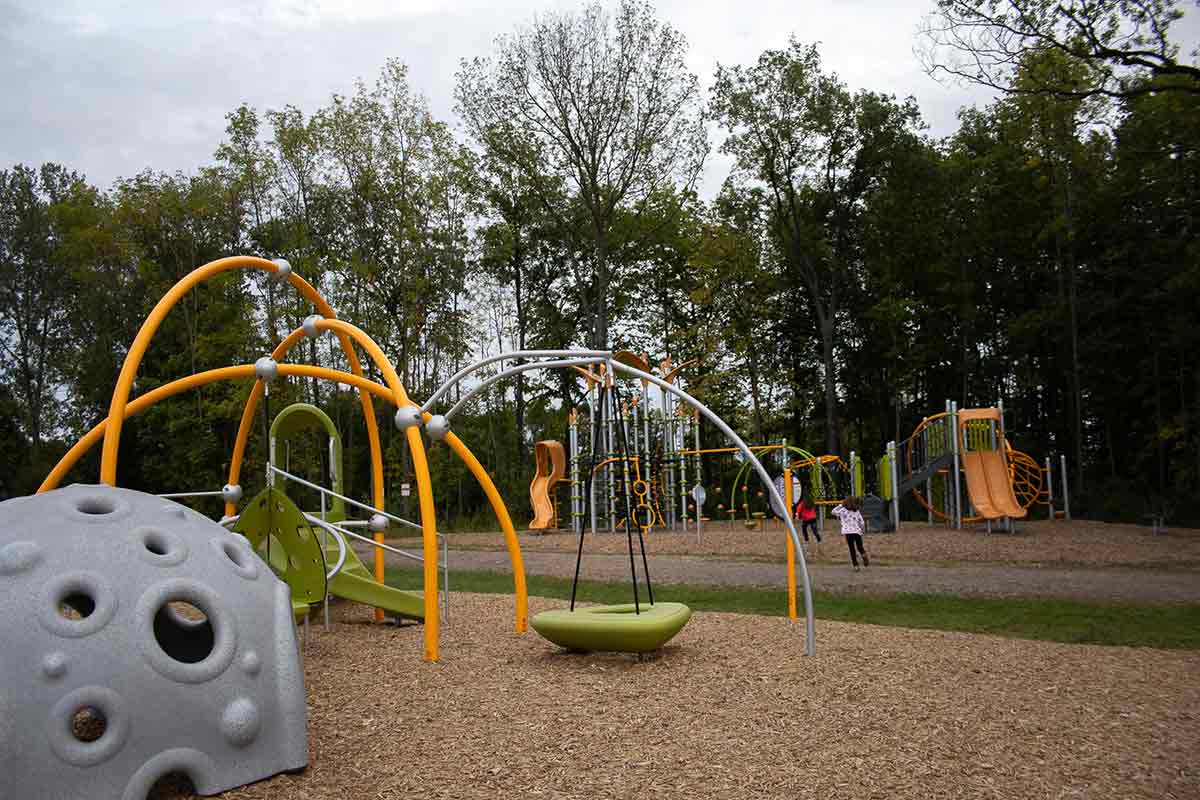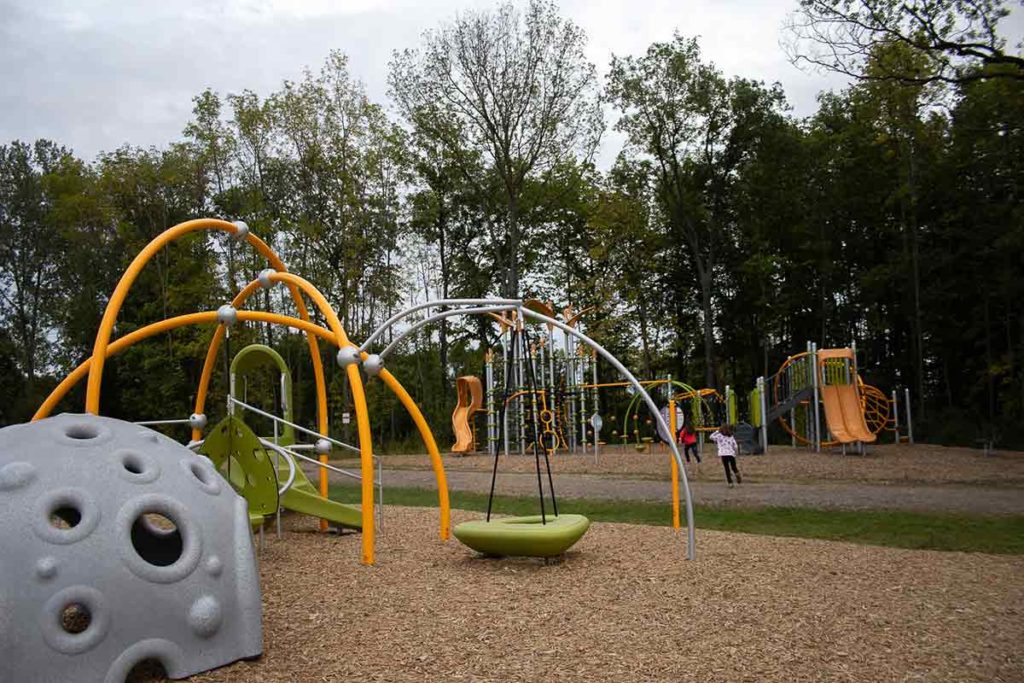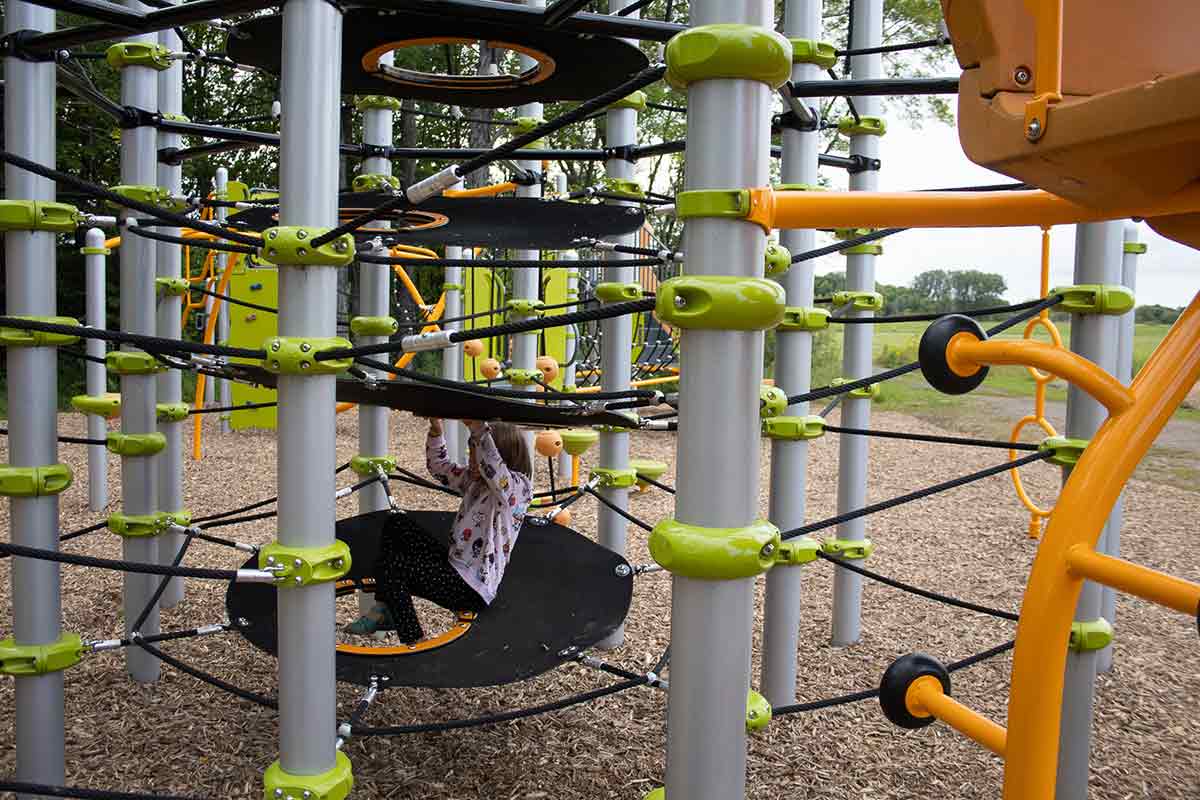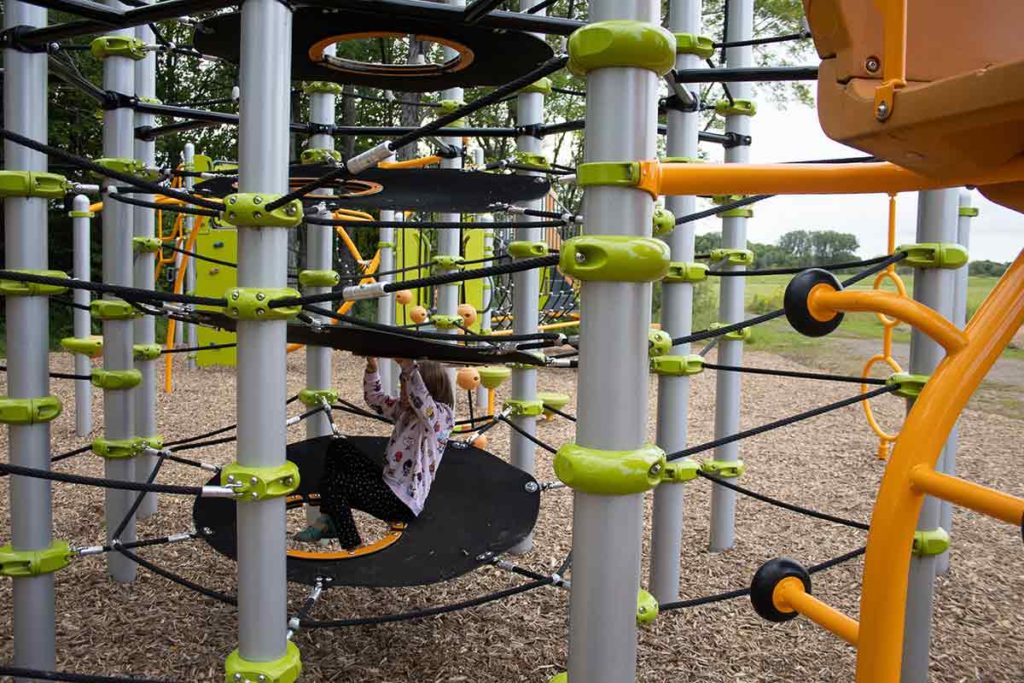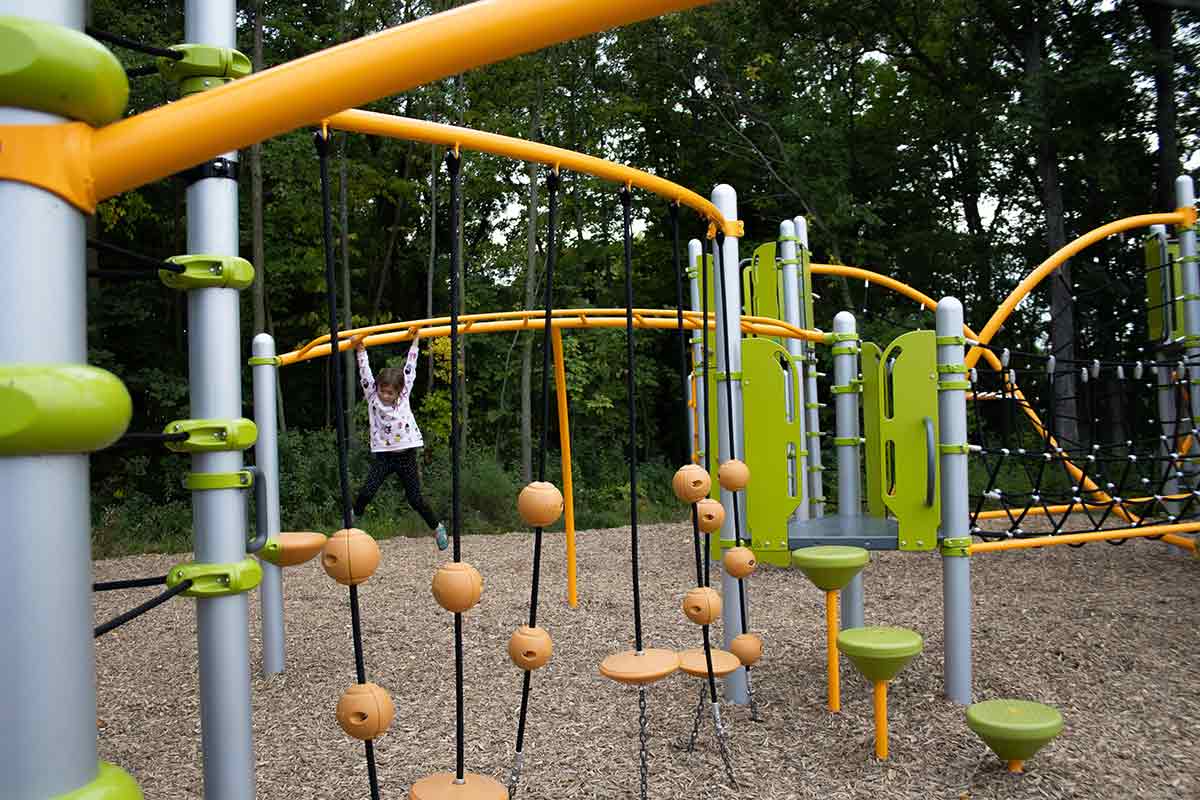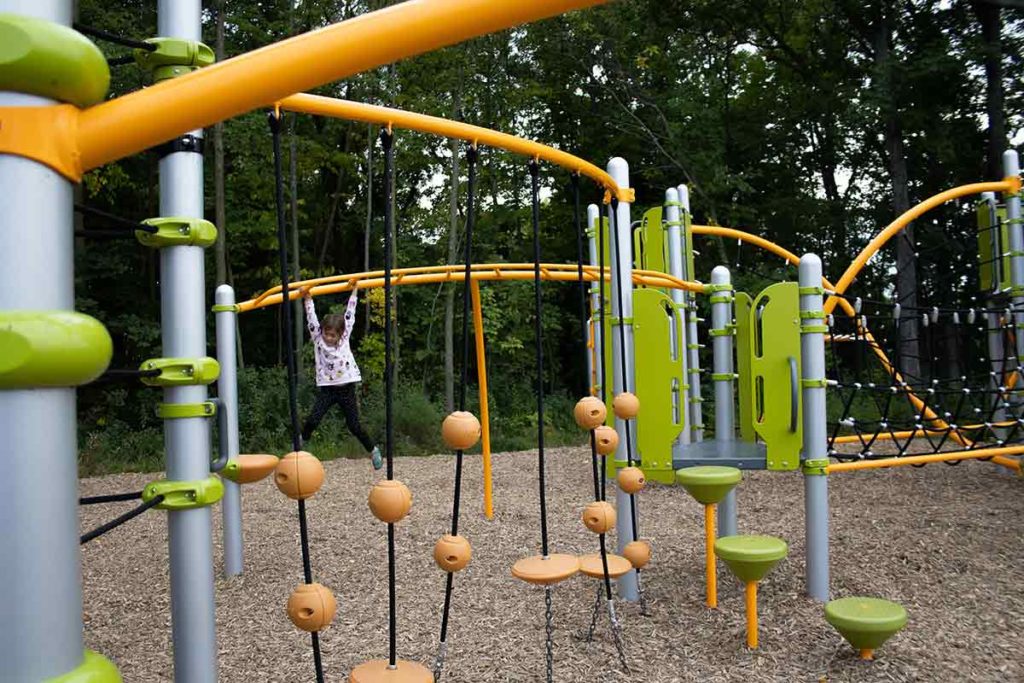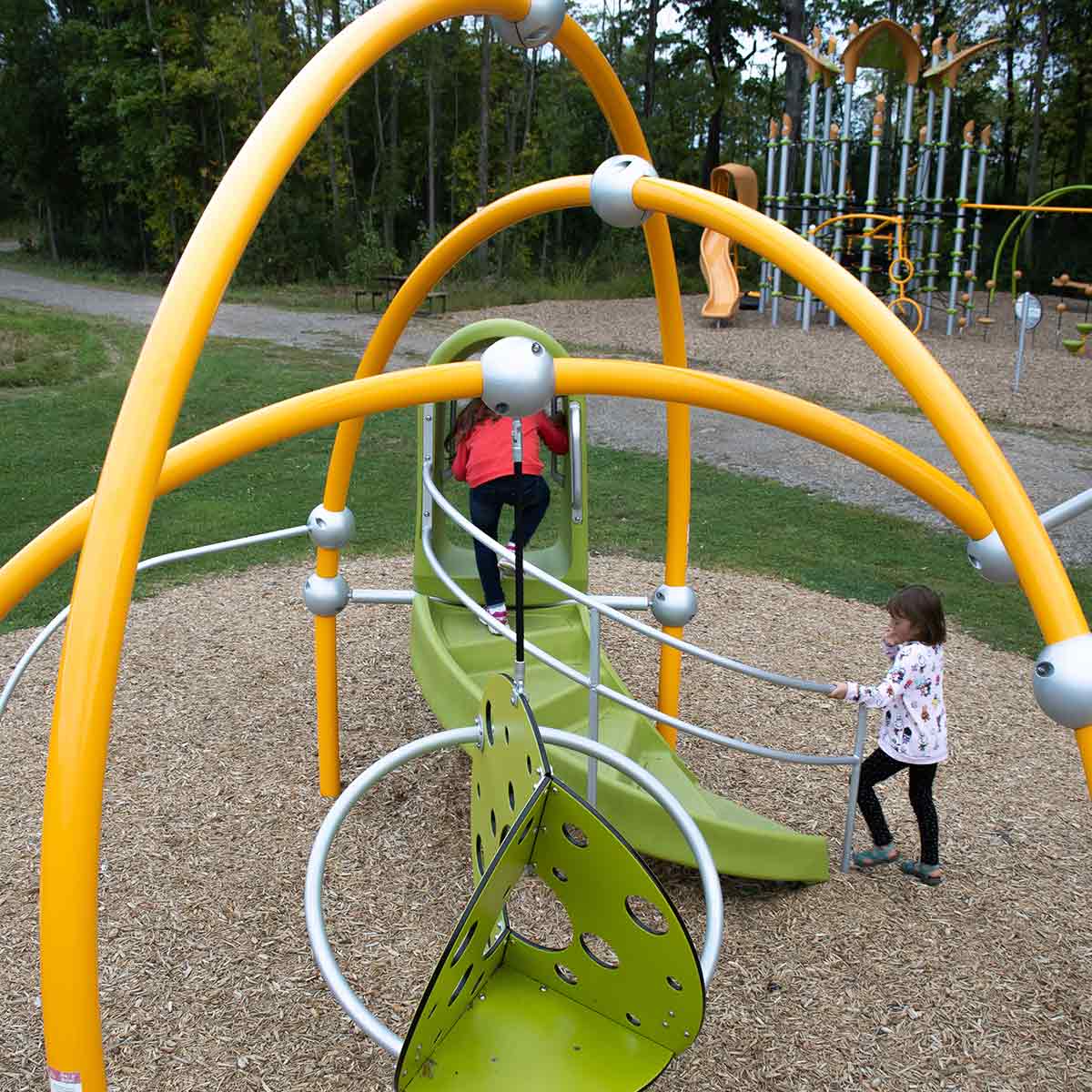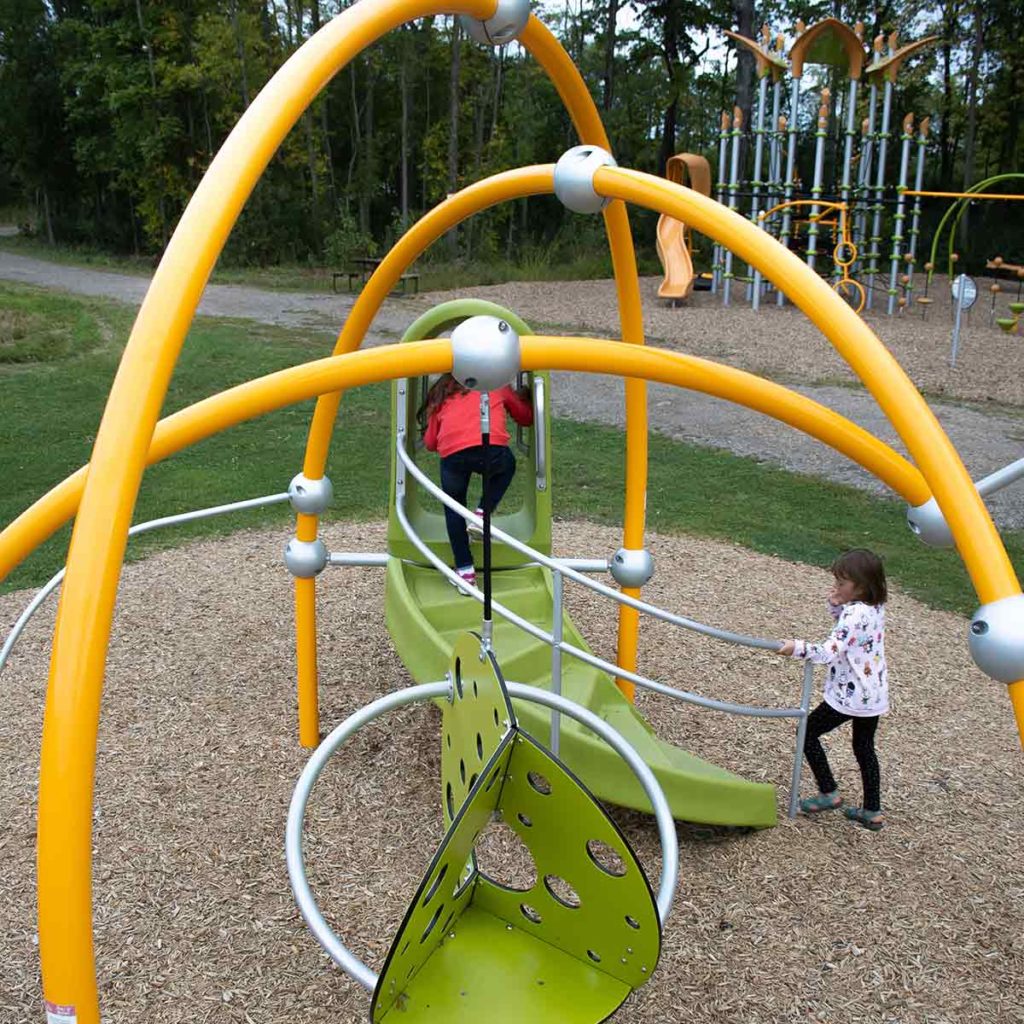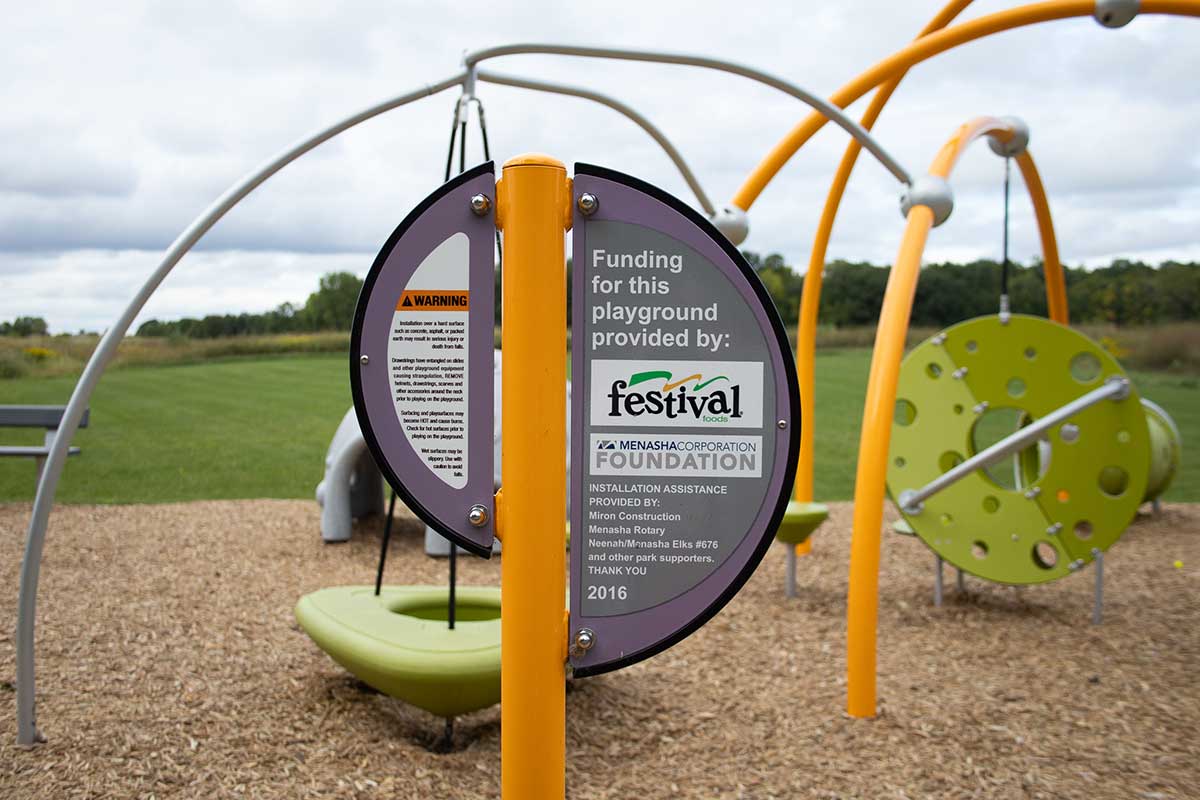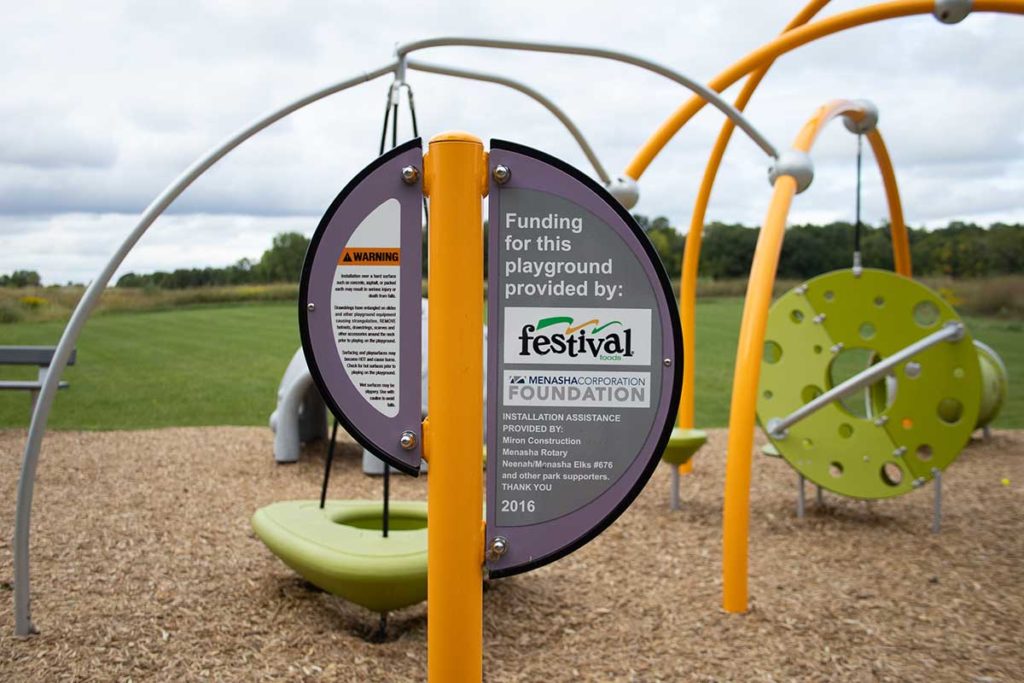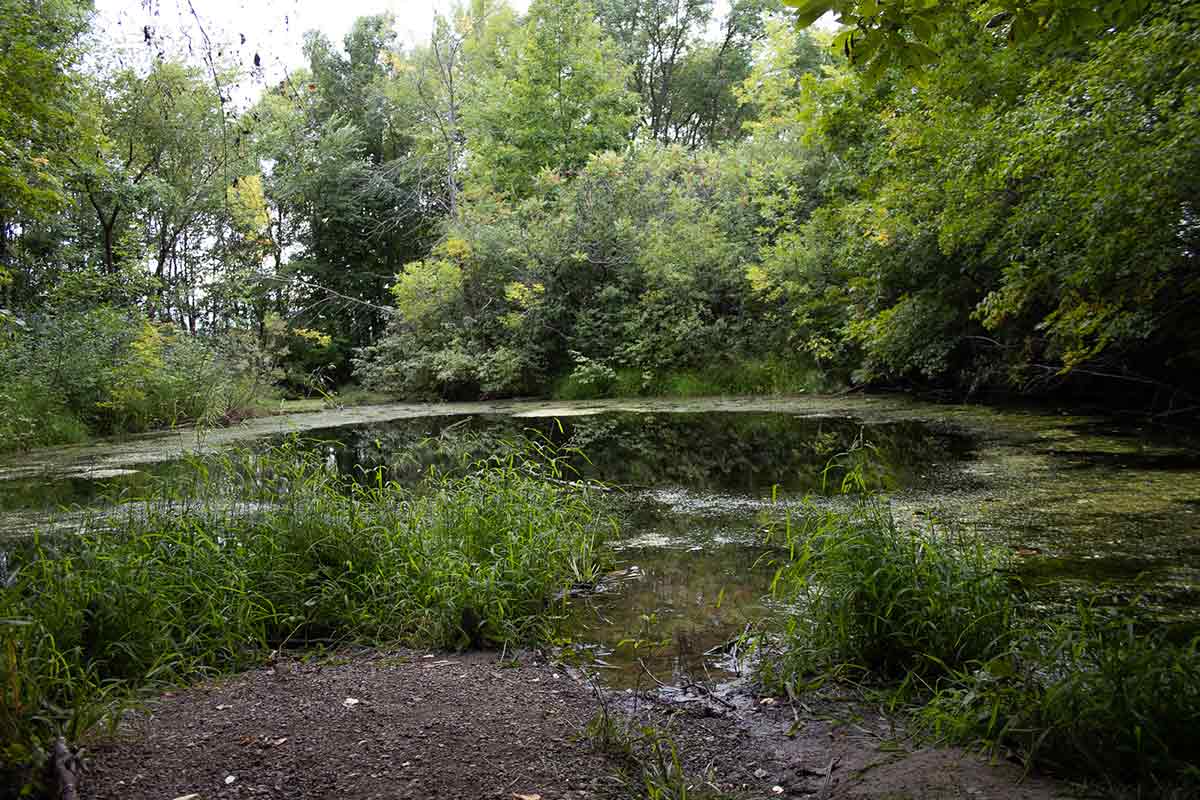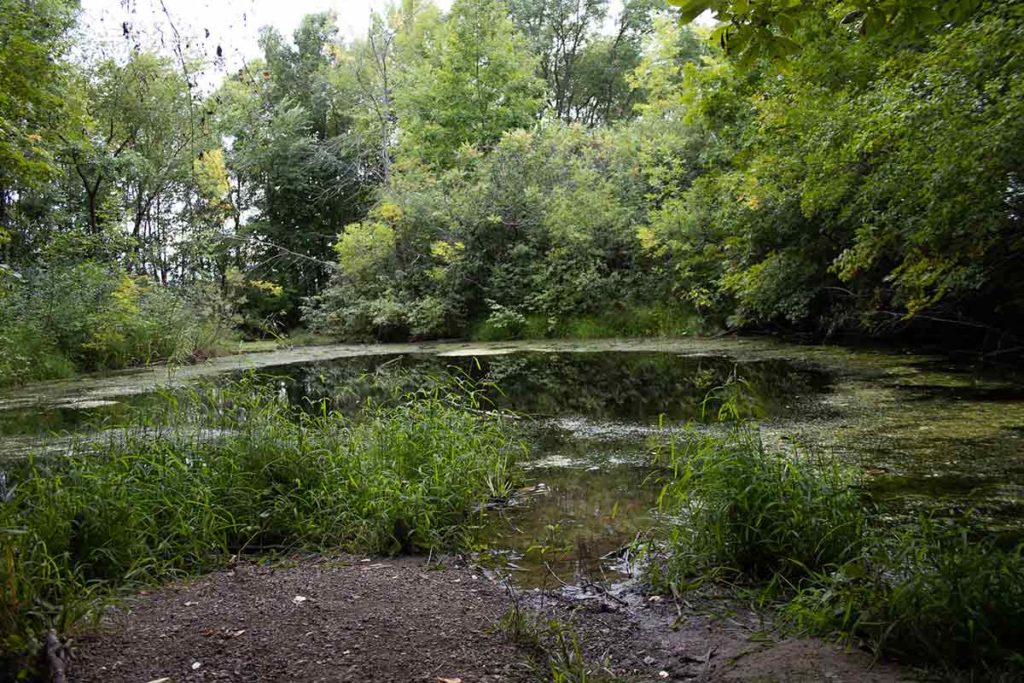 Nearby Stops for Food & Fun:
Barlow Planetarium, 1478 Midway Road, Menasha

Come gaze upon the night's sky with your family! They have awesome family-friendly events.

Elisha D Smith Public Library, 440 First Street, Menasha

Offering family storytimes, a play area, and other family fun events.

Jefferson Park & Menasha Pool, 915 Third Street, Menasha

Beautiful lake views and a beach-entry pool await you.

Heckrodt Wetland Reserve, 1305 Plank Road, Menasha

If you haven't played in their mud kitchen or given the zip line a while, you simply haven't lived! They also rent snowshoes in the wintertime.

Manderfield's Home Bakery, 811 Plank Road, Menasha

The most delicious homemade bakery items around! Thursday is soft pretzel day.

The Chicken Palace Mexican Restaurant, 1550 Appleton Road, Menasha

Yummy Mexican cuisine and an amazing assortment of helados (ice cream treats)!

The Sweet Lair, LLC, 204 Main Street, Menasha

Cupcakes, board games, and yummy drinks!

Weis Earth Science Museum, 1478 Midway Road, Menasha

Dig deep into Wisconsin's geology, fossils, natural resources & history while you're visiting the campus! The gift shop is a must for any gem/rock lover. Located in the same building as the Barlow Planetarium (see above).
Do you have additional feedback or tips for this park? Fun spots nearby to try? Please share in the comments below!