A very reasonable drive from Green Bay or the Fox Cities, The Governor Earl Peshtigo River State Forest is a great location to plan your next family day trip or camping adventure! This 12,400-acre forest encompasses some of the most beautiful segments of the Peshtigo River in Oconto and Marinette counties. A favorite destination of paddlers, anglers, and hikers alike, the Governor Earl Peshtigo River State Forest is an ideal destination for you and your family to enjoy in every season.
Come along with us as we send you on an adventurous family day trip headed toward this natural sanctuary with a fun stop along the way!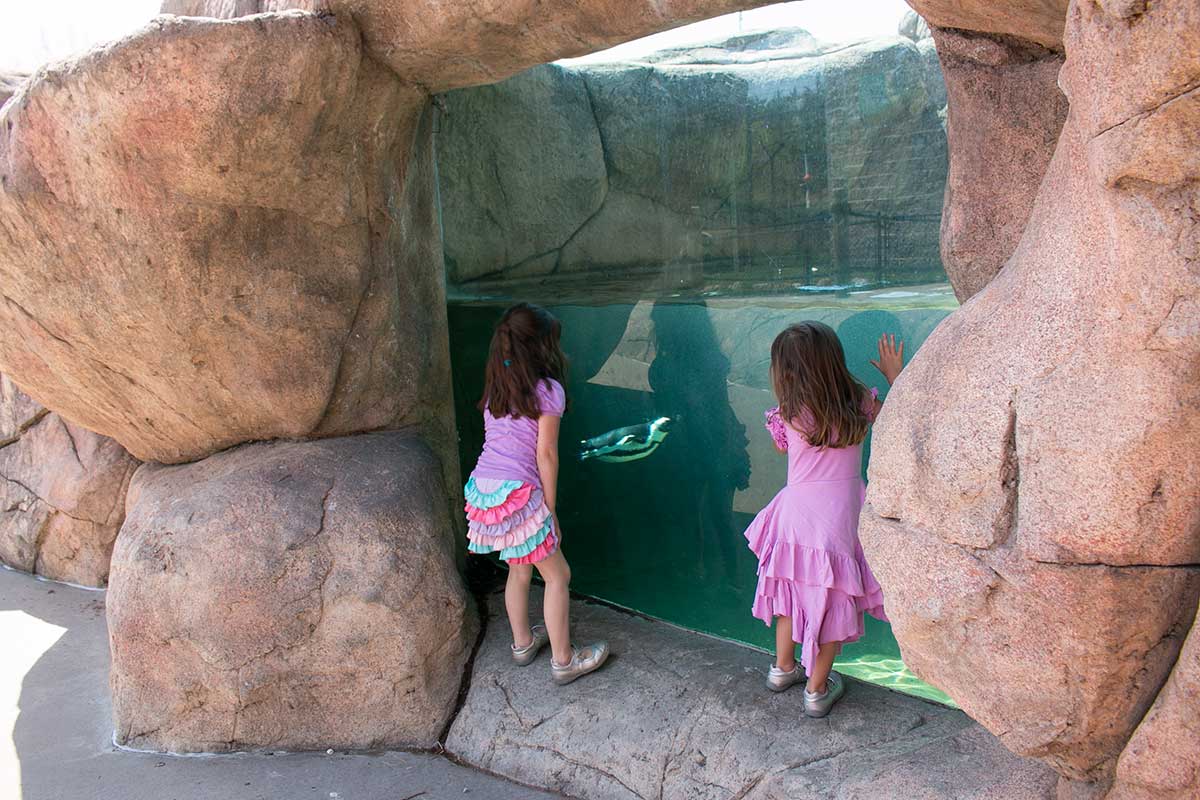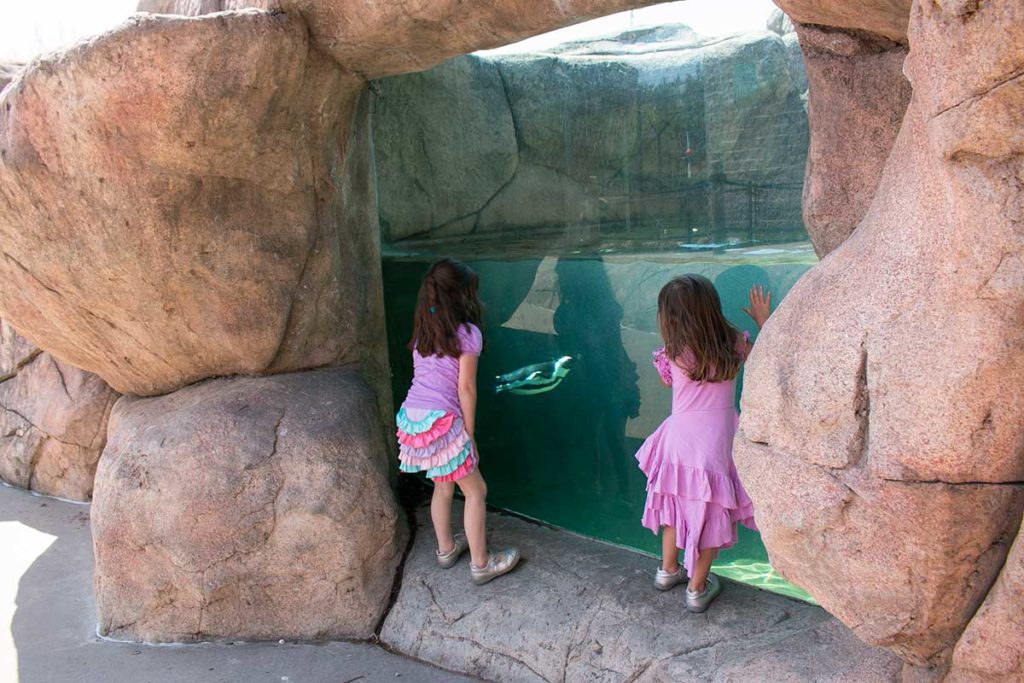 NEW Zoo
As you travel north along Interstate 41 just north of Green Bay, you'll pass right by Suamico, and a stop at the NEW Zoo and Adventure Park is an absolute must!
Open from 9:00 am to 6:00 pm daily, the NEW Zoo is a family favorite destination in Northeastern Wisconsin. A variety of animals will greet you at the zoo, including African lions, moose, penguins, deer, snow leopards, and many, many more! This is also the home of the one-of-a-kind opportunity to feed a giraffe!
Other favorite attractions within the zoo include
the zoo train
the children's petting zoo
the gift shop
While the zoo does not allow you to bring in your lunch, you can visit their very own Mayan Restaurant for a selection of grill favorites to enjoy while visiting.
The NEW Zoo is also home to an Adventure Park where you can try a number of exhilarating activities such as zip lines, rock climbing, ropes course, and more!
Another spot to check out is the area adjacent to the parking lot where you can enjoy hiking trails, wildlife viewing, and a playground right here on the NEW Zoo grounds. You can also enjoy a picnic lunch here and re-enter the zoo!
Once you're done exploring the NEW Zoo and Adventure Park, get back onto Interstate 41 and then head further north on Highway 141 toward Crivitz and the Governor Earl Peshtigo River State Forest for more adventure.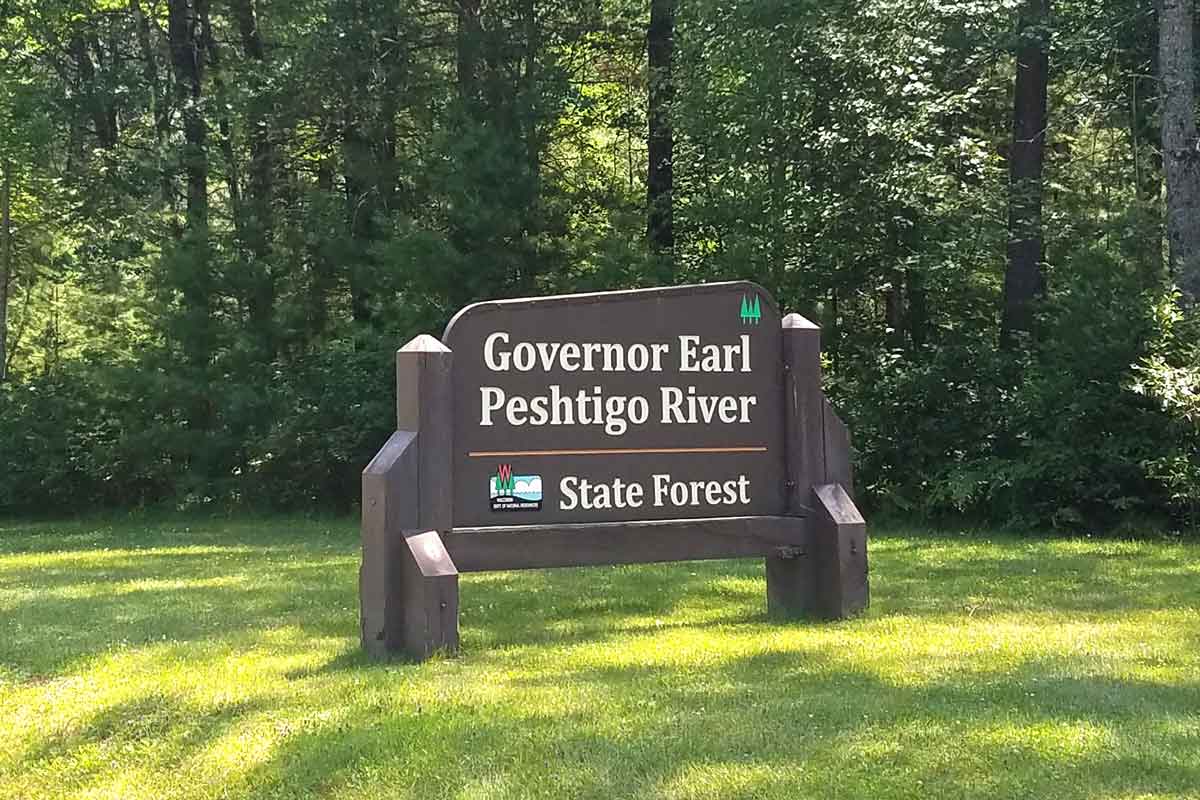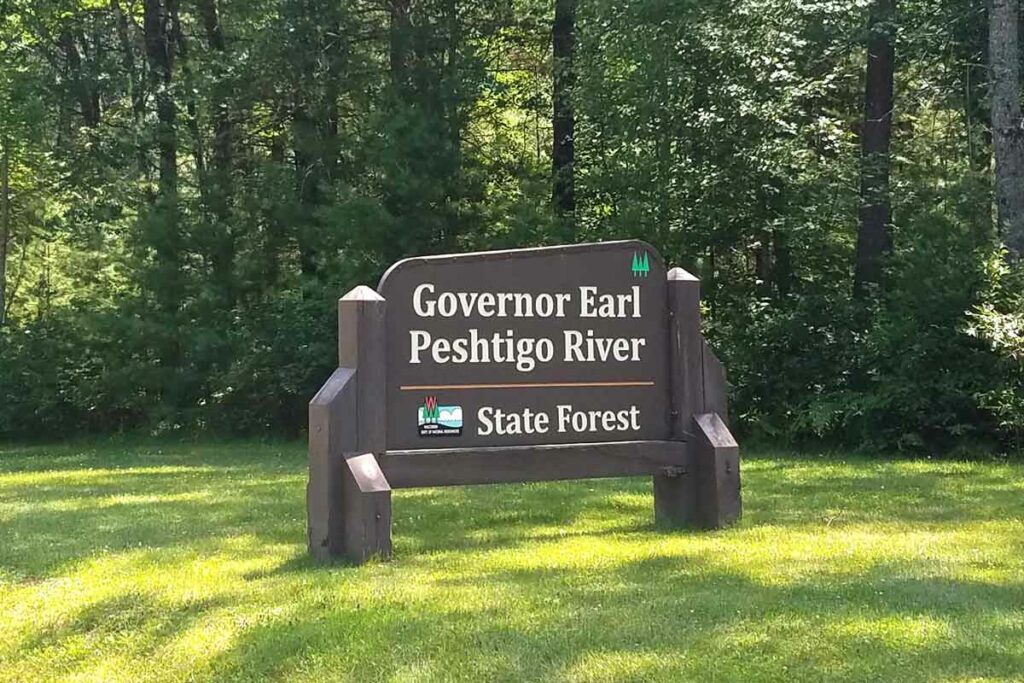 Governor Earl Peshtigo River State Forest At-A-Glance
The Governor Earl Peshtigo River State Forest is a natural haven that encompasses 9,200 acres of forest land, 3,200 acres of water, and 25 miles of the Peshtigo River! The State Forest offers a number of opportunities to get active and enjoy both land and water adventures.
Travel Specs: 1 hr, 33 min | 95.8 miles, Marinette & Oconto Counties
Address: N10008 Paust Ln, Crivitz, WI 54114
Vehicle Admission Pricing: With a WI license plate, you can purchase a daily pass for $8 or an annual pass to all of Wisconsin's state parks for $28. Stop in at the Governor Thompson State Park office.
Pets: Leashed pets are allowed in the park. They have a wonderful pet beach, too!
Camping: Yes, 16 family campsites and 10 remote campsites
History: This area first attracted immigrants after the Great Peshtigo Fire in 1871. Logging was popular until the area's tree resources became depleted and many switched gears to farming. A series of dams were constructed between 1907 and 1959 to help generate electricity for Northeastern Wisconsin. The State Forest was finalized in 2004 and re-named after former Governor Tony Earl in 2019.
Recreation
Beach & Swimming
The State Forest offers two swimming beaches: Old Vets Lake Campground offers a small beach, clear waters, and nearby parking/vault toilets. There is also a recently updated beach at Boat Landing #9 complete with picnic tables, grills, and vault toilets at the boat landing. Also, be sure to check out Woods Lake in Governor Thompson for another great swimming hole with clear waters!
Biking
Mountain biking is available on all of the volunteer-maintained hunting trails throughout the park. Watch out for horseback riders as these trails are shared.
Camping
If you and the family are looking for an overnight adventure, both the State Forest and nearby Governor Thompson State Park offer family camping sites. The family campground located along the shoreline of Old Veterans Lake within the State Forest is more basic, with only 16 sites and a vault toilet. If you choose to camp here, you'll need to head over to Governor Thompson (about a 5-minute drive) to check-in, purchase firewood or ice, and to use the shower facility. Nestled along the lake's shoreline, the sites at Governor Earl offer an unparalleled opportunity to enjoy the lake in the relative peace and quiet of nature. For an even more adventurous experience, you can also access 10 remote boat-in campsites throughout the Forest. These sites are FREE to occupy with a permit.
Another great camping option is one of the 100 modern sites available at Governor Thompson State Park. These sites come with a variety of shade and sun options along with other amenities, such as accessible sites, electric hookups, and a relatively new shower facility. Have little ones? The shower facility here is truly an oasis for a camping family. The bathrooms have changing tables, and they also offer individual shower/toilet rooms so you can care for your little ones in relative ease and privacy.
Boating & Fishing
The Peshtigo River offers some of the best and most challenging paddling opportunities in Wisconsin! There are 16 boat landings for public use throughout the Forest. Visitors are also permitted to picnic on the many islands encompassed here. The river and flowages are home to several dams, so always use caution and make sure to plan ahead for what type of paddling adventure you're in for!
These waters are also ideal fishing holes, and many enjoy fly fishing in the free-flowing areas of the Peshtigo River. Blue gills, crappies, northern and bass are all common catches here. If you need bait, stop by nearby Popp's Resort Bait Shop just down the road from Old Vets Lake Campground for some night crawlers.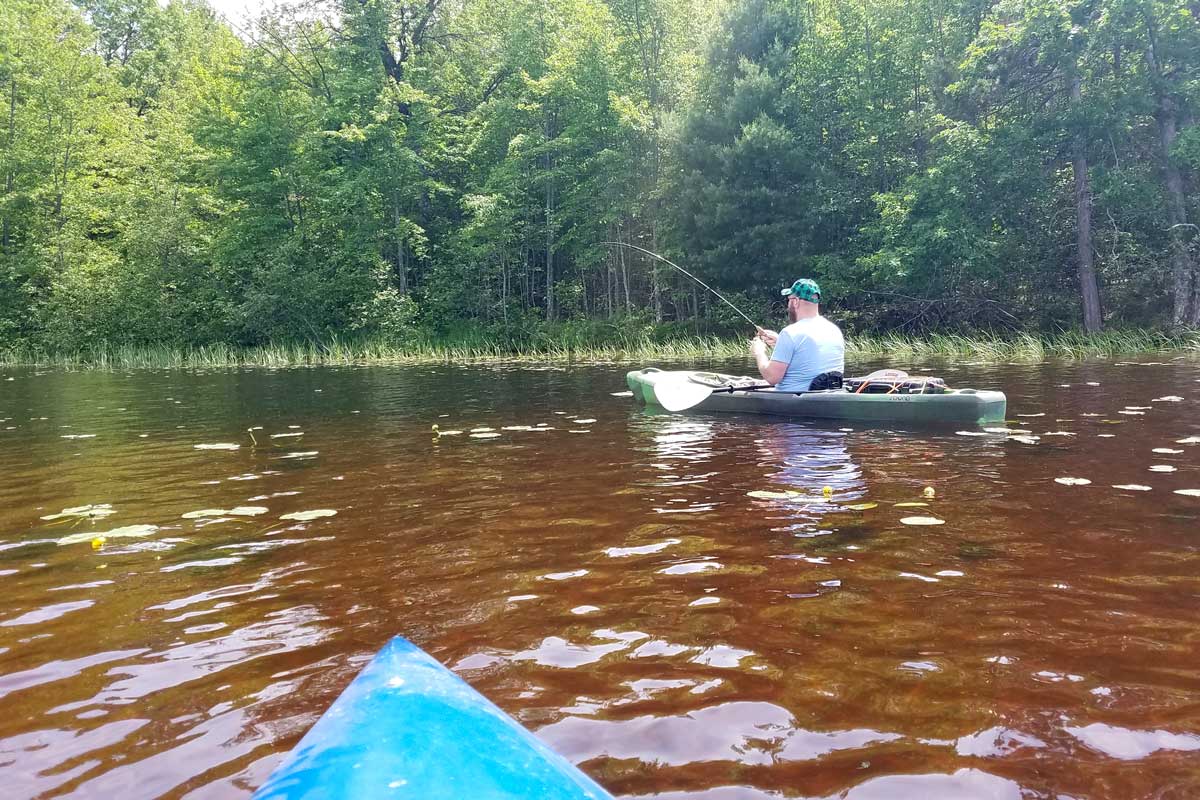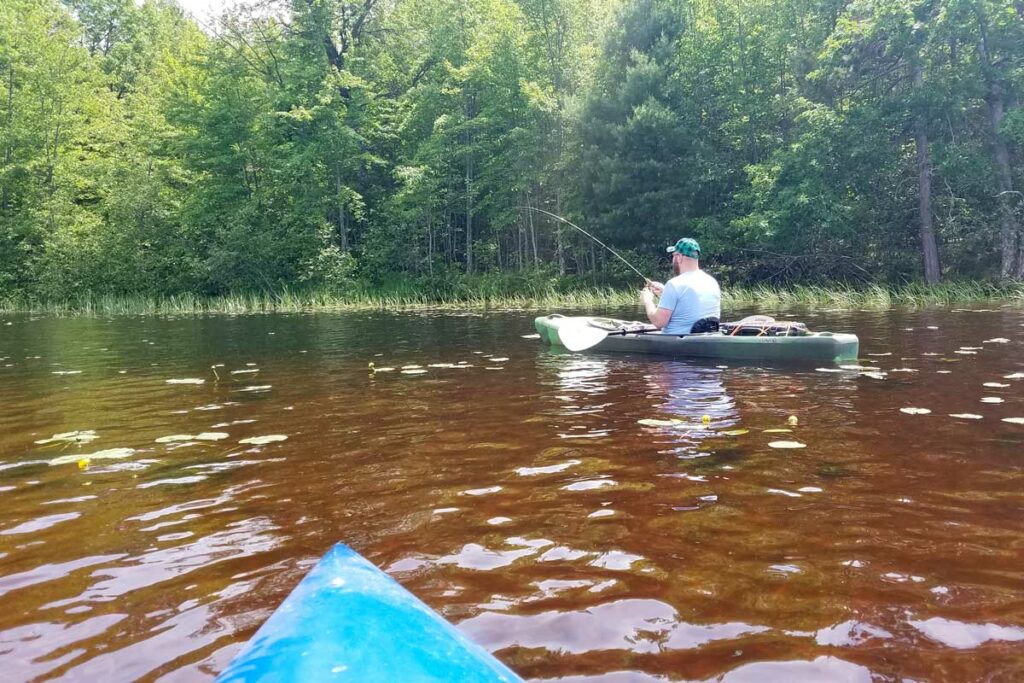 Hiking
Governor Earl Peshtigo State Forest is home to a couple of more challenging trails with amazing views and unparalleled peacefulness. There are also many rustic roads and hunter trails throughout the park that are available for hiking.
Spring Rapids Trail (5 mi) – Offers an abundance of breathtaking views, some steep climbs, and varied-length loops of hiking trail for you to enjoy the sights and sounds of the Peshtigo River Area.
Seymour Rapids Trail (3 mi) – Another trail that offers beautiful scenery, some steep ascents, and is open to winter hiking and snowshoeing.
Wildlife
This area is home to an abundance of wildlife including bald eagles, black bears, sandhill cranes, great blue herons, and many more! As always, use caution when viewing wildlife.
Winter Activities
The Spring Rapids Trail is groomed for cross-country skiing in the wintertime. Pets, hikers, and snowshoers are not allowed on this groomed trail. Snowshoeing and winter hiking is available on the Seymour Rapids Trail.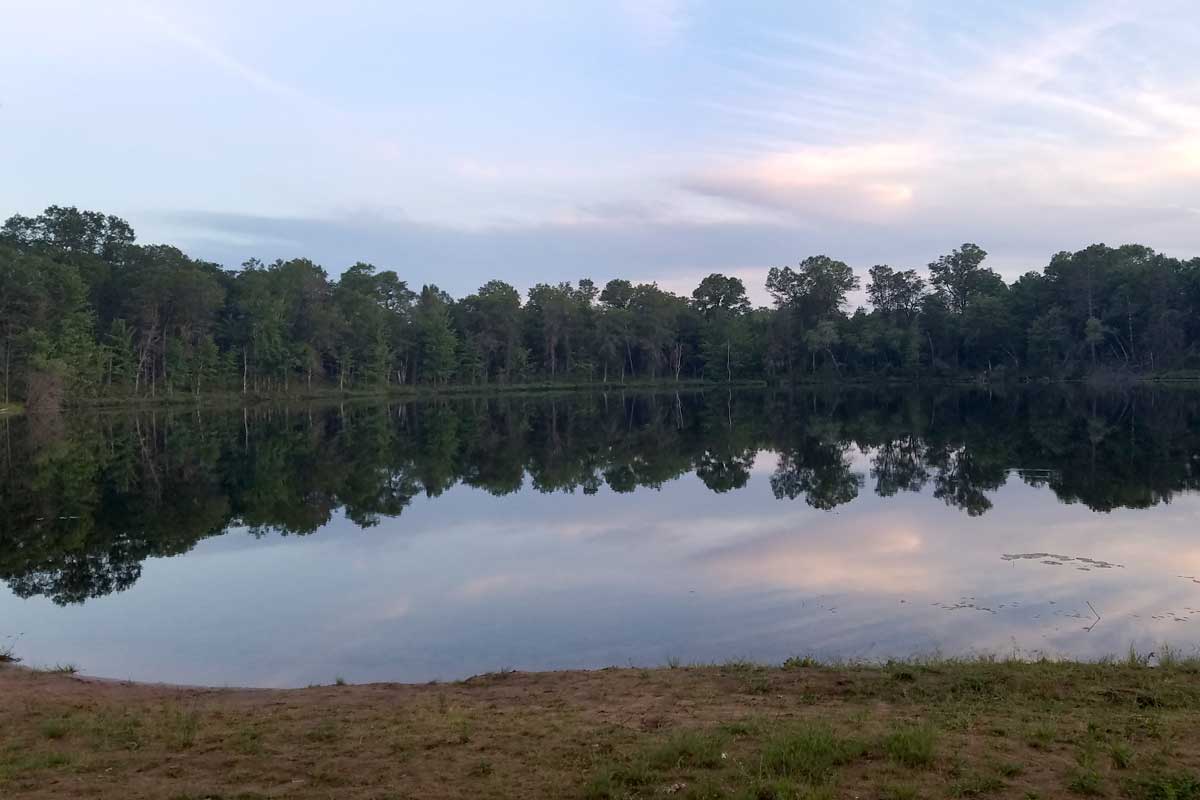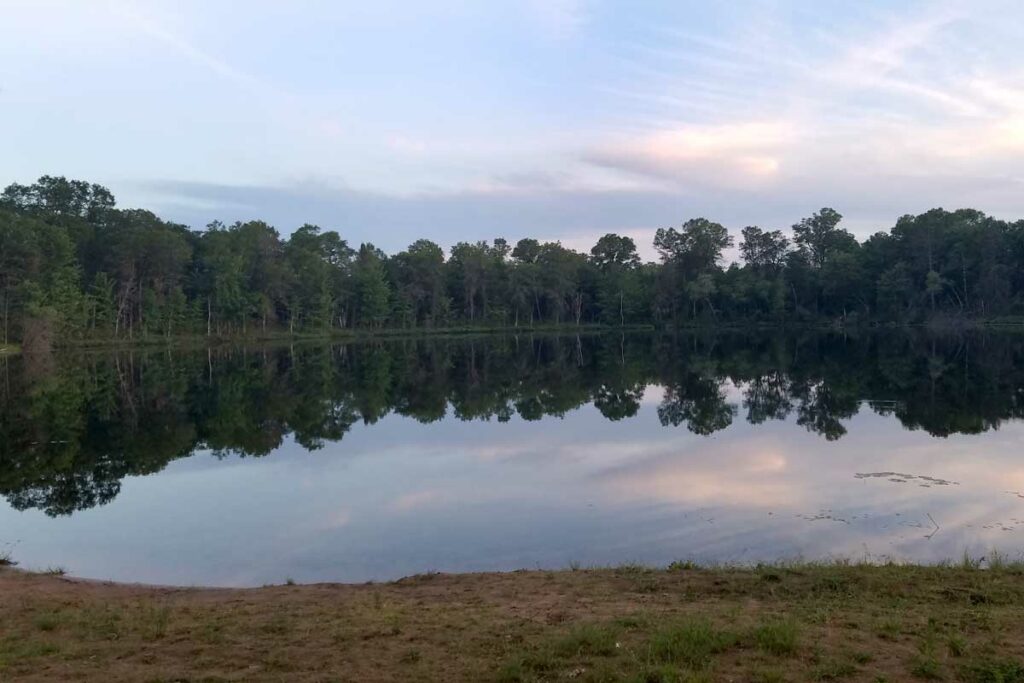 Other Adventures You Have to Check Out in This Area
Governor Thompson State Park
Speaking of the amazing shower facilities at Governor Thompson State Park, you'll definitely want to stay and play here while you are in the Crivitz area. The State Park is just a stone's throw down the road from the Old Veterans Lake campground and offers even more exploration of the beautiful Peshtigo River, the Caldron Falls Flowage, and surrounding scenic woods. This park has much to offer as a side trip from the State Forest adventures for your family.
First off, you'll want to check out the beautiful swimming beach on Woods Lake. The lake has fresh sand, a nearby vault toilet with changing rooms, a picnic area with a grill, and it's also a great spot to launch your kayak or canoe. Nearby, you'll also find a clean and cozy shelter complete with a wood-burning stove or fireplace if you find yourself visiting the park during the colder months.
The park has one main road that leads you along many hiking paths to further explore the beautiful woods in this area. If you are hiking with little ones who may tire more quickly, we suggest either Pine View Trail or Otter Trail, both about 1.0 miles in length. Check out the park map for more details and hiking opportunities.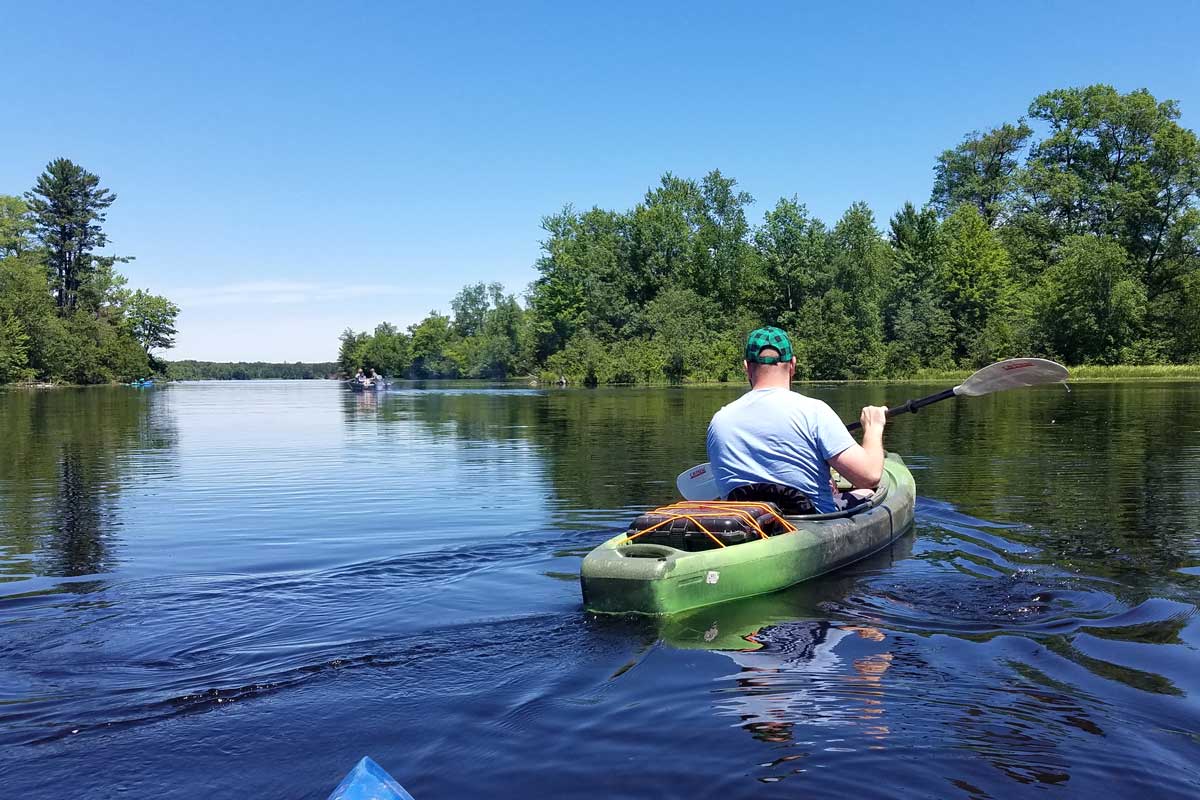 Waterfalls
If you're a fan of waterfalls, you're going to love spending a day of exploring the area waterfalls while you're here! There are several to choose from, but we especially recommend Veterans Memorial Park! There is a $5 self-serve entrance fee per vehicle, so come prepared with exact change. Follow the wooded path down to find some beautiful waterfalls (the trail down past the last wooden platform can be a bit treacherous so bring sturdy shoes and watch your step). You'll find some great places to jump in and take a swim at the bottom of the falls (the water is pretty chilly, but kids love it). The water here is clear and the setting is magical. Strong Falls and Dave Falls are also beautiful and worth a visit.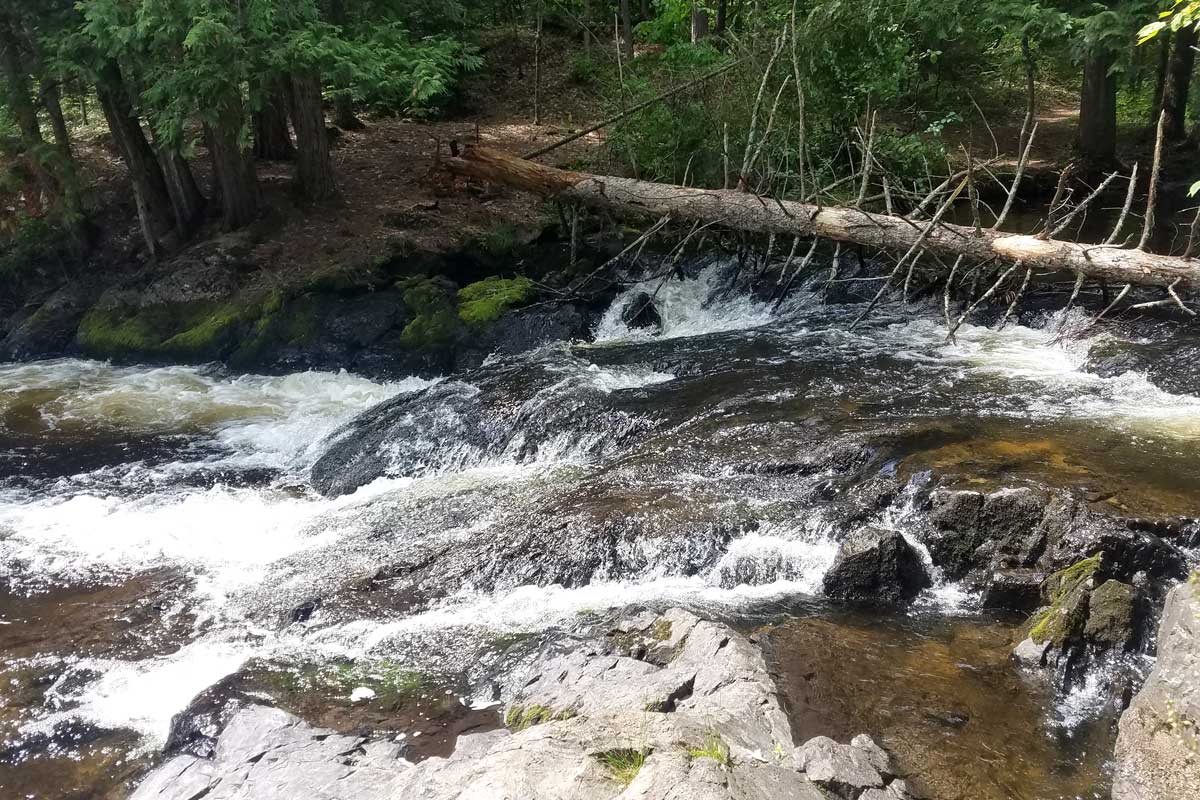 Nearby Must-Stop Food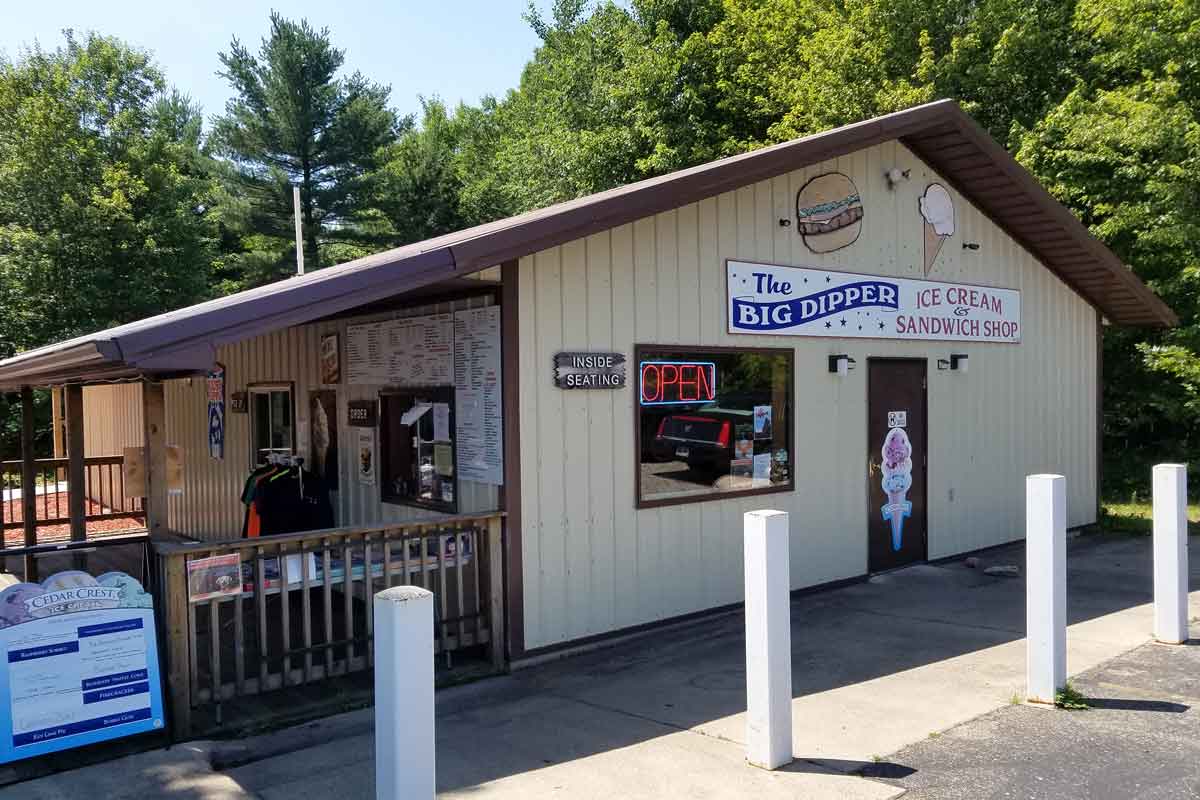 Whatever side trips you decide to add to your itinerary, we assure you that a road trip to the awe-inspiring beauty of the Governor Earl Peshtigo River State Forest will be just the nature oasis your family is looking for!
And, if your family is looking for even more places to enjoy Wisconsin's natural beauty, check out one of these 26 Awesome Wisconsin State Parks That Are Only Two Hours or Less From Appleton!