Nothing signals fair weather in Wisconsin quite like an outdoor farmers market. Fortunately, Northeast Wisconsin is home to several quality local farmers markets, and downtown Appleton is no exception.
In fact, the Downtown Appleton Farm Market just happens to be the largest farmers market in the area, is open seasonally from spring to late autumn, and is well worth the trip downtown with your family on your next free Saturday morning.
Keep reading for all of the details you'll need to plan your visit!
Our 5 Favorite Things About Appleton Farmers Market
Grabbing a Delicious Breakfast – There are so many options for grabbing a yummy breakfast, from an indulgent donut to a crispy egg roll or the truly unique to Appleton stuffed chicken wings there .
Popping in for a Perfect Cup of Coffee – From the top of the market to the bottom, there are multiple amazing coffee shops open and ready for you to stop in for market fuel.
Family-Friendly Vibes – Stretch out in Houdini Plaza, hop on the trolley, dance to live music, and find the balloon twister—you can easily pass the morning browsing, shopping, and playing.
Tasting the Best of the Season – There is nothing like a perfectly ripe, in-season tomato or a pint of fresh blueberries, or of course, corn straight from the back of the farm truck. From the earliest spring garlic scapes to apples and squash at the end of the season, there is always something amazing to take home.
One-of-a-Kind Treats and Gifts – Grab a bunch of flowers to brighten up your home or start your holiday shopping super early while supporting local crafters and makers.
Details and Tips for the 2022 Appleton Farmers Market
Where: College Avenue from Appleton Street to Drew Street & also Morrison Street and Houdini Plaza
When: Saturdays 8 am – 12:30 pm, June 18 to October 29, 2022
What: Area's largest farmers market. Shop locally sourced produce, meat, cheese, and other goods while enjoying live music! Check out the Vendor Listing and Map for more details.
Bring: A stroller or baby-wearing sling for little walkers, water bottles, and sunscreen.
Restrooms: The City Center Plaza building (100 W College Ave) is a great option. You'll also find porta-potties on the west end of Houdini Plaza.
EBT: Food Share cards are accepted at the Market. Visit the information booth in the center of the market for tokens to exchange at vendor booths.
Pets: Leave your furry friends at home—they are not permitted and you may be fined.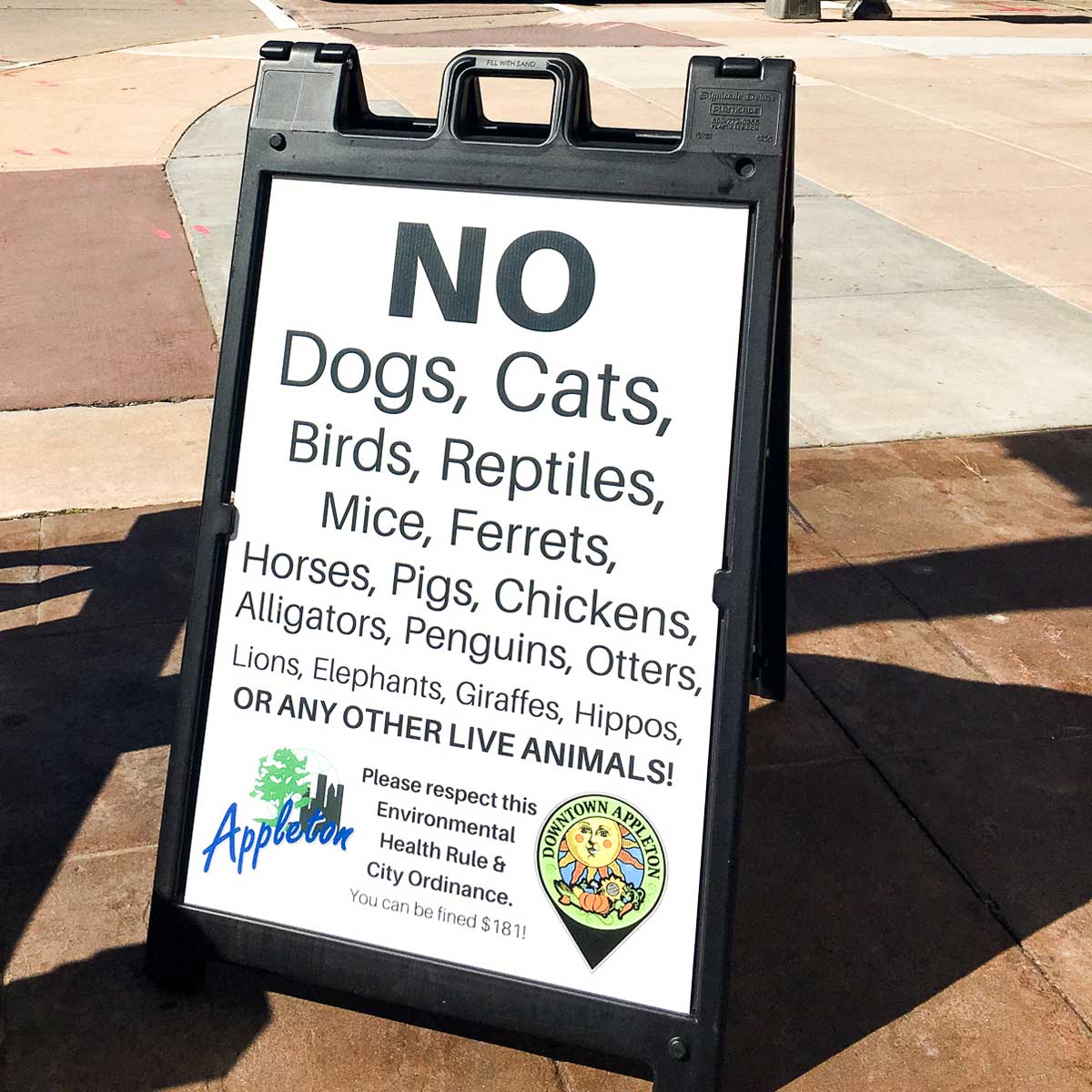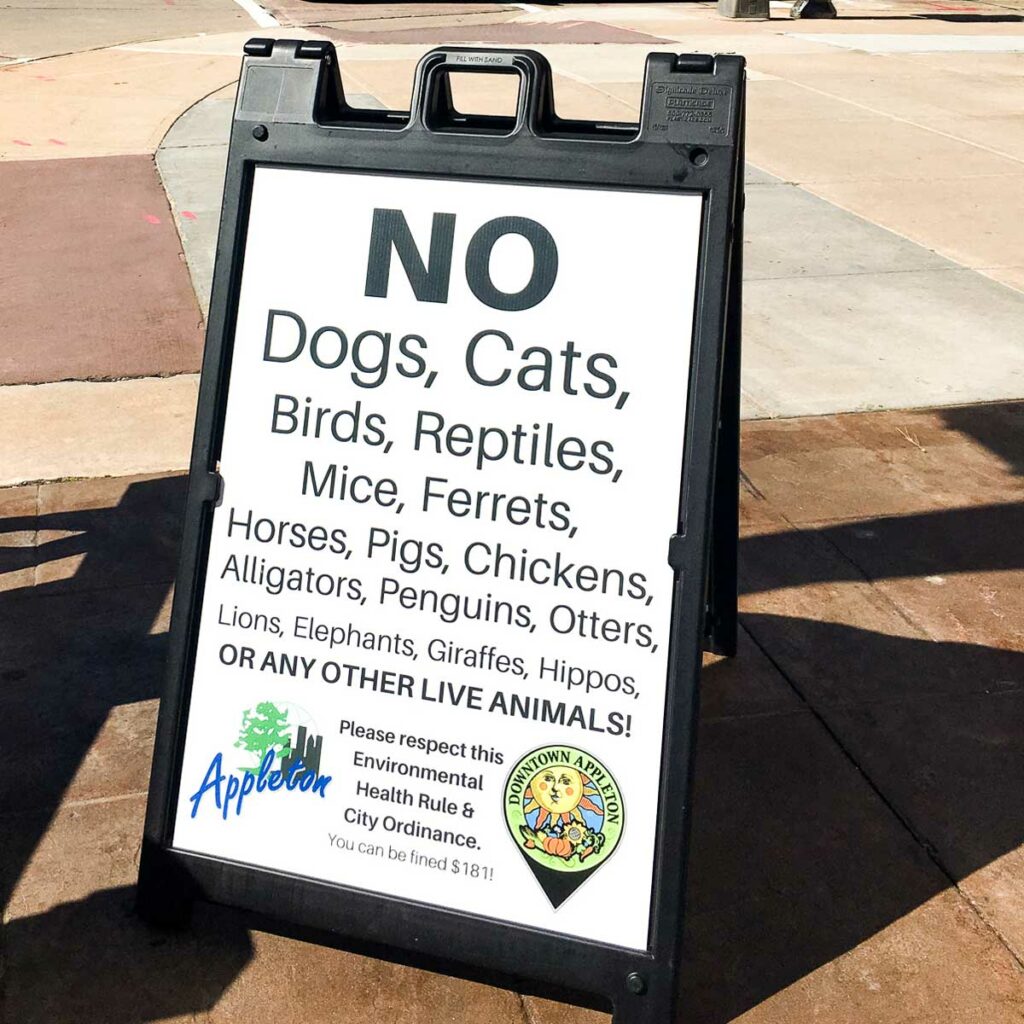 Parking
You can park on any of the metered spots on College Ave or on one of the many side streets, but don't forget to grab change. Parking meters are $.75/hour with a 2-hour maximum from 9 am to 6 pm or at the Appleton Public Library for a 3-hour maximum. You can also use the Passport Parking app, it is quick to set up and easy to use but you can not add additional time past the 2-hour maximum.
2022 Tip: Be prepared for lots of road construction downtown. The YMCA parking ramp is being replaced, there's construction on Oneida near the Building for Kids and Appleton Public Library, as well as many smaller projects impacting traffic flow around downtown. This would be a great time to park outside of downtown and enjoy a ride on the (free) trolley!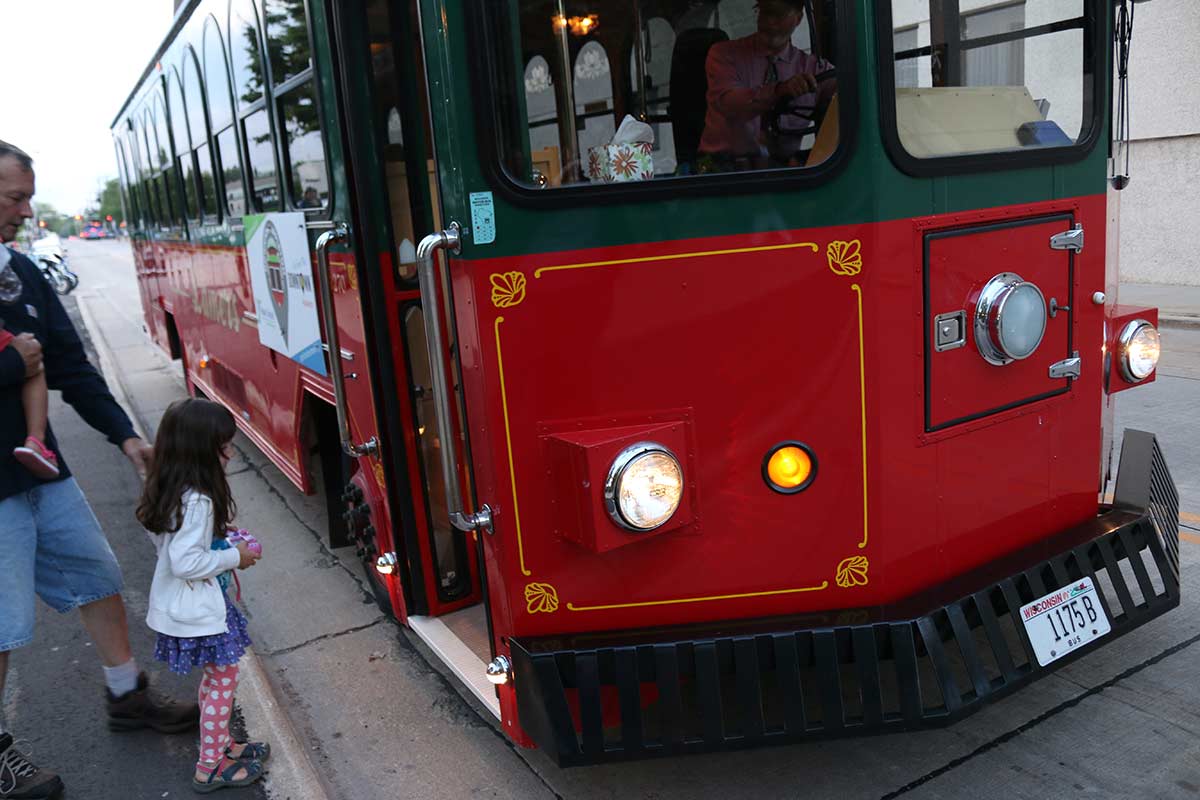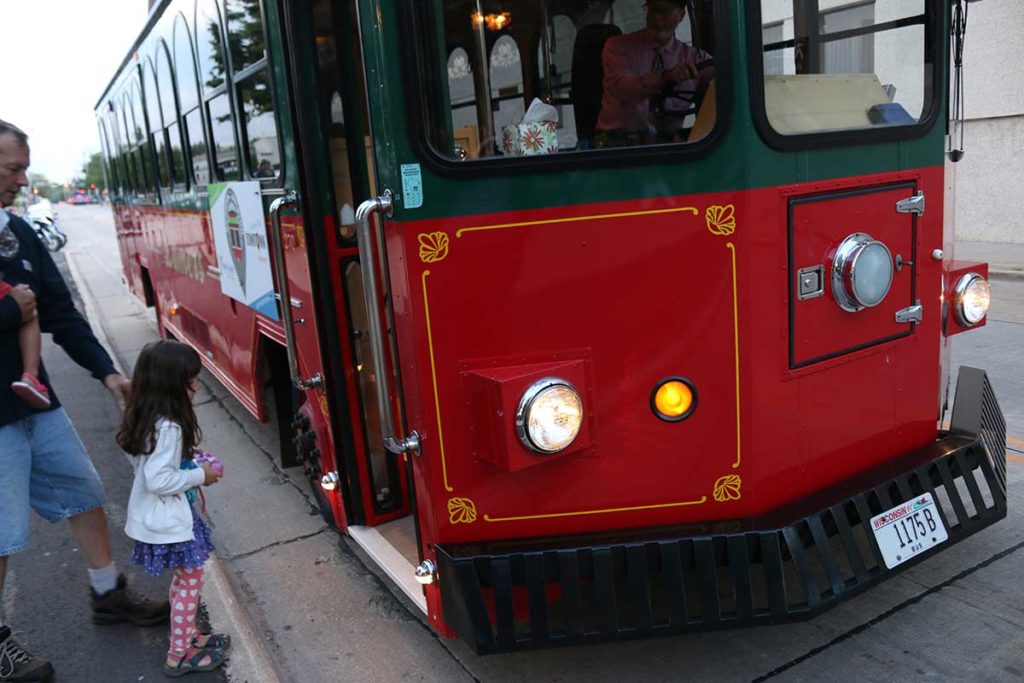 Parking is also available at the Red (Radisson), Green (P.A.C.) and Yellow (East on Washington St.) parking garages, and you pay when you exit. Rates range from $2 for less than 2 hours to $5 maximum.

For more information on parking in downtown Appleton visit: appletondowntown.org/getting-around/parking
GVK Tips: If we think we might be past the two-hour mark, we'll put some coins in and then set a reminder on our phone to use the app to set up the two hours. Just remember to take a photo of the meter with the stall number so that you don't forget!
Plan to visit Jones Park before or after the market? There is a parking lot adjacent to the park with a bit of free parking! Find details for how to reach the lot and park in our full Jones Park Review.
More Nearby Fun
READ MORE: Kenna's Kabin – The Perfect Indoor Nature Play Area for Toddlers & Preschoolers!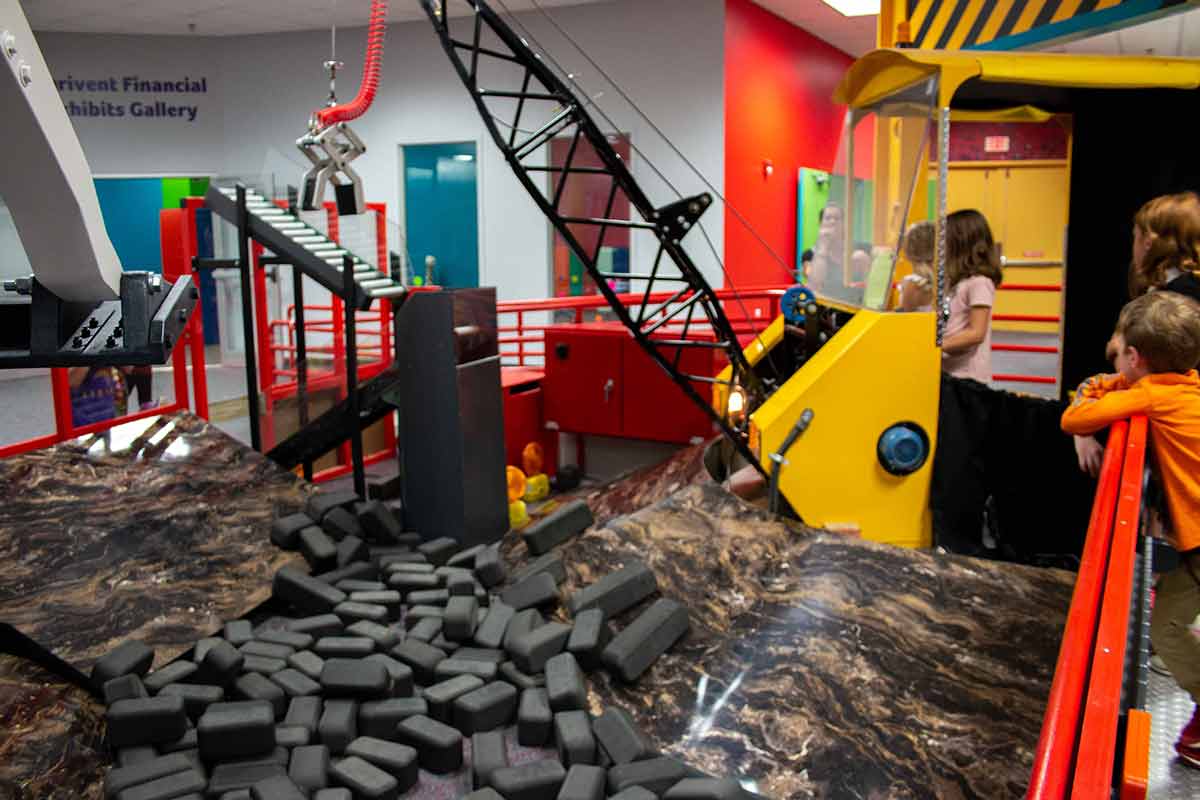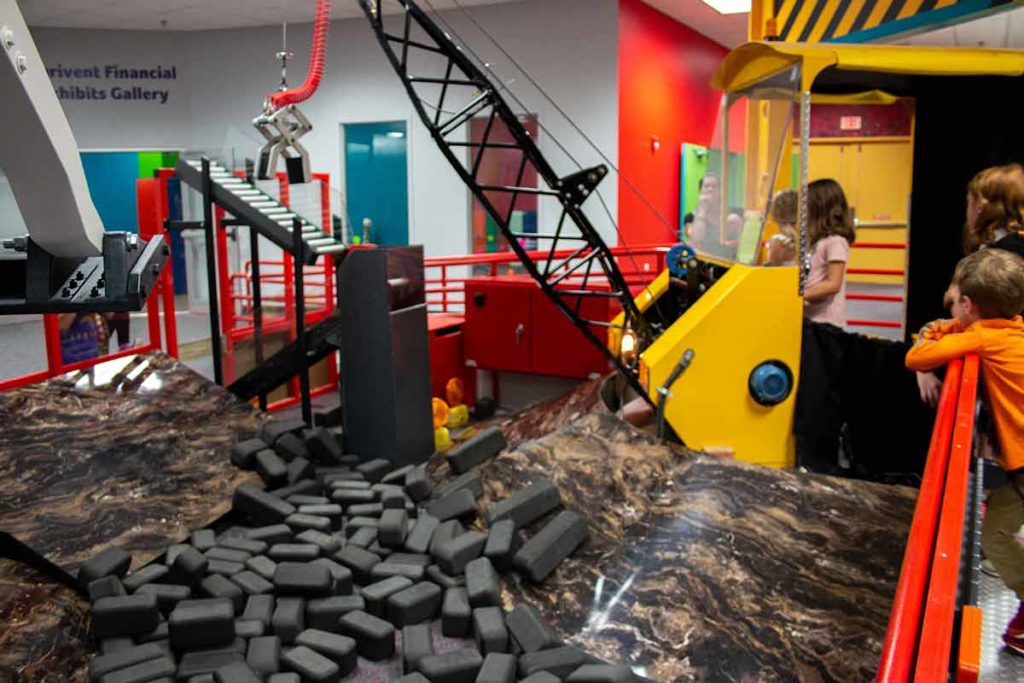 Other Delicious Stops While You're in Downtown Appleton