The Appleton Public Library is located downtown Appleton and a couple blocks from College Avenue. The most well know family-friendly features of this library are the reading train and the beautiful green space but here are some other fun things you may not have known. There are also other nearby fun places including The Building for Kids (Appleton's Children's Museum) and Crazy Sweet (candy and ice cream shop).
Appleton Public Library
225 N Oneida St, Appleton, Wisconsin
(920) 832-6173
www.apl.org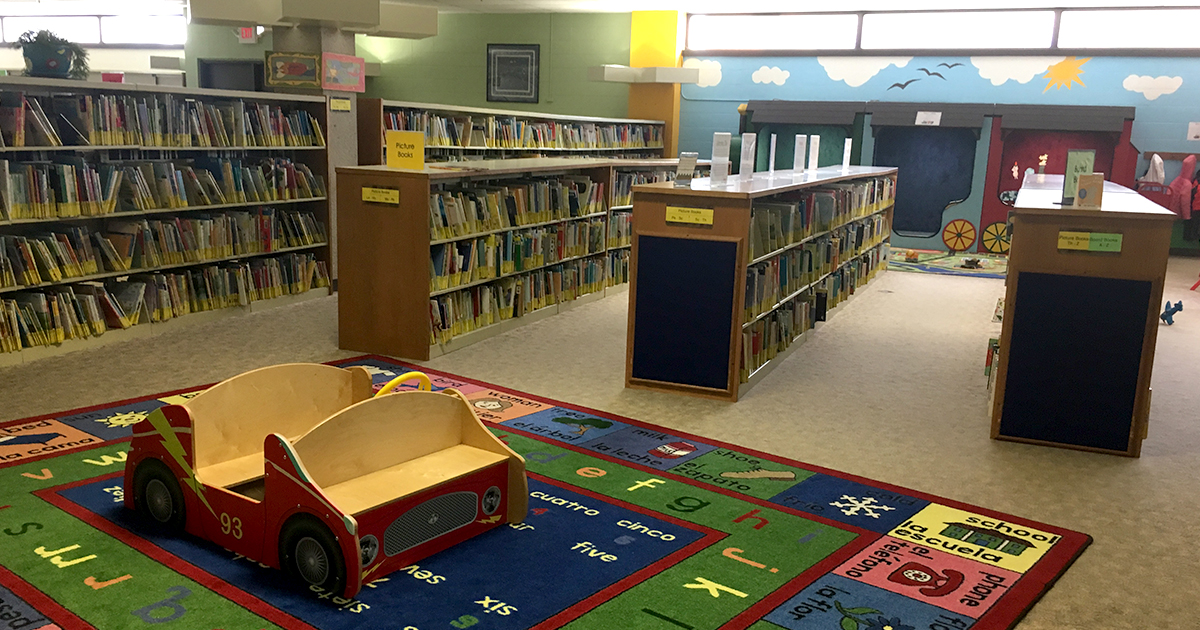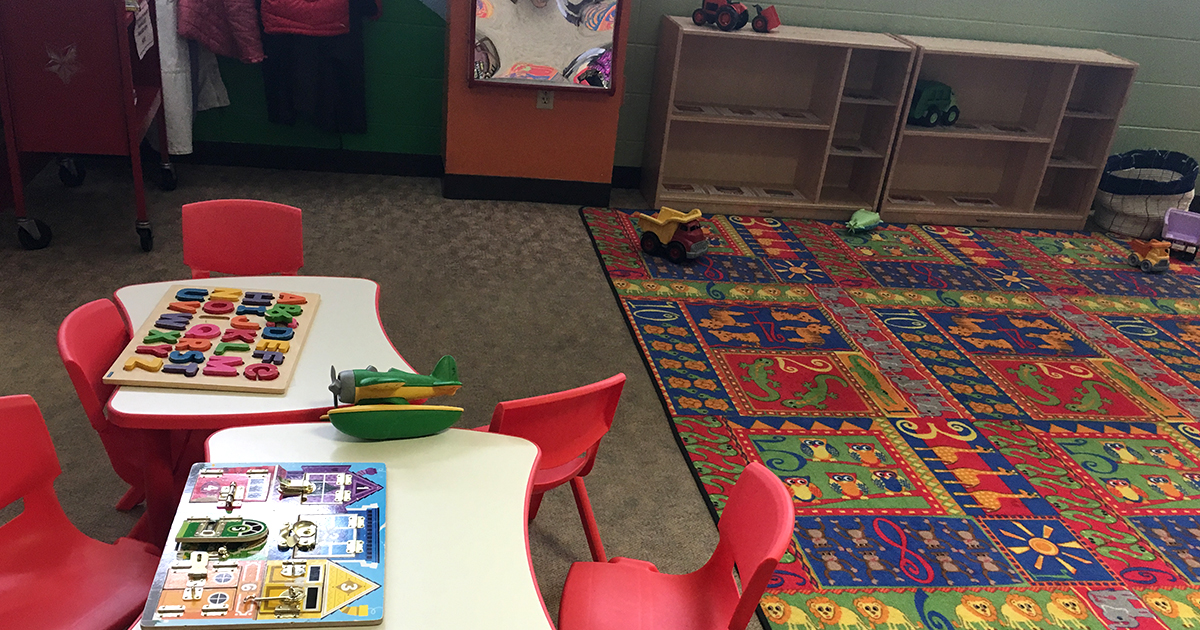 Library Hours
School Year Hours
Monday after Labor Day – Friday before Memorial Day
Monday – Thursday: 9 am – 9 pm
Friday: 9 am – 6 pm
Saturday: 9 am – 5 pm
Sunday: 12 pm –  5 pm
Summer Hours
Saturday before Memorial Day – Labor Day
Monday – Thursday: 9 am – 8 pm
Friday: 9 am – 6 pm
Saturday: 9 am – 1 pm
Sunday: Closed
Children's Section Age Focus
Birth – 8 years in the picture book section
5-12 years in the chapter books and readers sections
Features for Children
Large sit in train for play and reading
Puppet stage and puppets
Play stations
Lego wall
Poetry wall
iPads with games
Puzzles
Area for school-aged kids
Toys located near checkouts
Comfort room for nursing mothers or those needing a quiet space
Large solarium with walking paths located in the lower level
Children Autonomy Policies
Under 8 must be with a caregiver
8 and up not requiring supervision can use the library independently.
TIP: The adult fiction is located on the same floor as the children's section, non-fiction is upstairs.
Nontraditional Items Available for Checkout
Launch Pads with educational games loaded by subject and age
Video games for a variety of consoles
System-Wide Digitial Resources
These are available to all cardholders:
Appleton Specific Digital Resources
One Play Video Game App – has over 1,000 games
ArtistWorks – music instruction
Comics Plus – e-comics
Parking
Metered with 2-3 hour limits and are $.75/hour from 9 am – 6 pm. Remember to bring change, or you can use the Parking Passport App. Pre-paid Parking Cards are available for purchase here.
TIP: Parking Meters are FREE on Sundays, holidays and after 6 pm.