Family vacations are exciting and blissful, and with limited summers with our kids, time is really precious. Luckily, less than a two-hour drive from Appleton awaits the opportunity for a spontaneous overnight getaway, conveniently packed with lots of fun!
Located in Sauk County, the Wisconsin Dells area helps families cherish time together and create unforgettable memories and adventures!
As a mom, I am an avid planner, especially since my family travels frequently. So, if you need inspiration, here's the itinerary my family followed while enjoying a day and a half in the Dells area!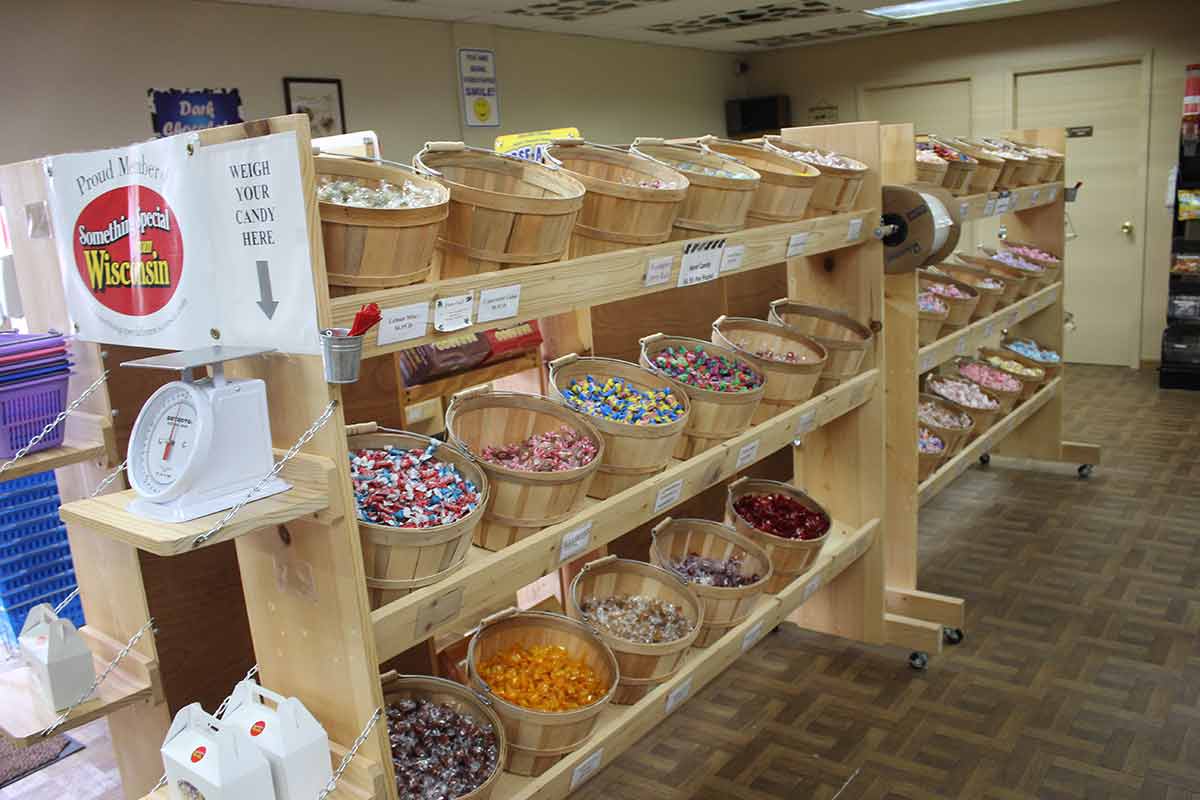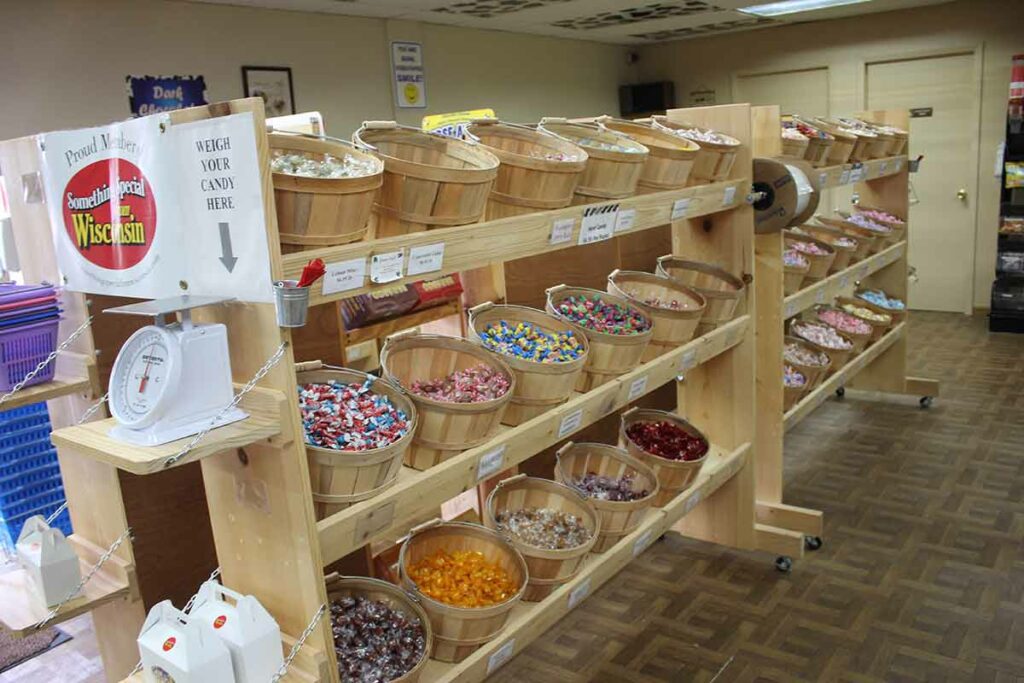 Day One – Treats!
The Baraboo Candy Company
Does any trip really begin before treats? Our first stop was at the Baraboo Candy Company, home of the famous Cow Pie! Pulling up to the shop, greeting us were many giant cow figures, and of course, that meant snapping a selfie!
Inside, rows of glorious chocolates lined the shelves. Farm baskets carefully cradled fudge bars, Moo Chews, Udderfingers, and delicacies like chocolate-covered potato chips! Through two doors, visitors can also watch the chocolate making in the on-site factory. Treats are reasonably priced, fresh, and exceptionally delicious. The cow-print ceilings were a fun touch, too!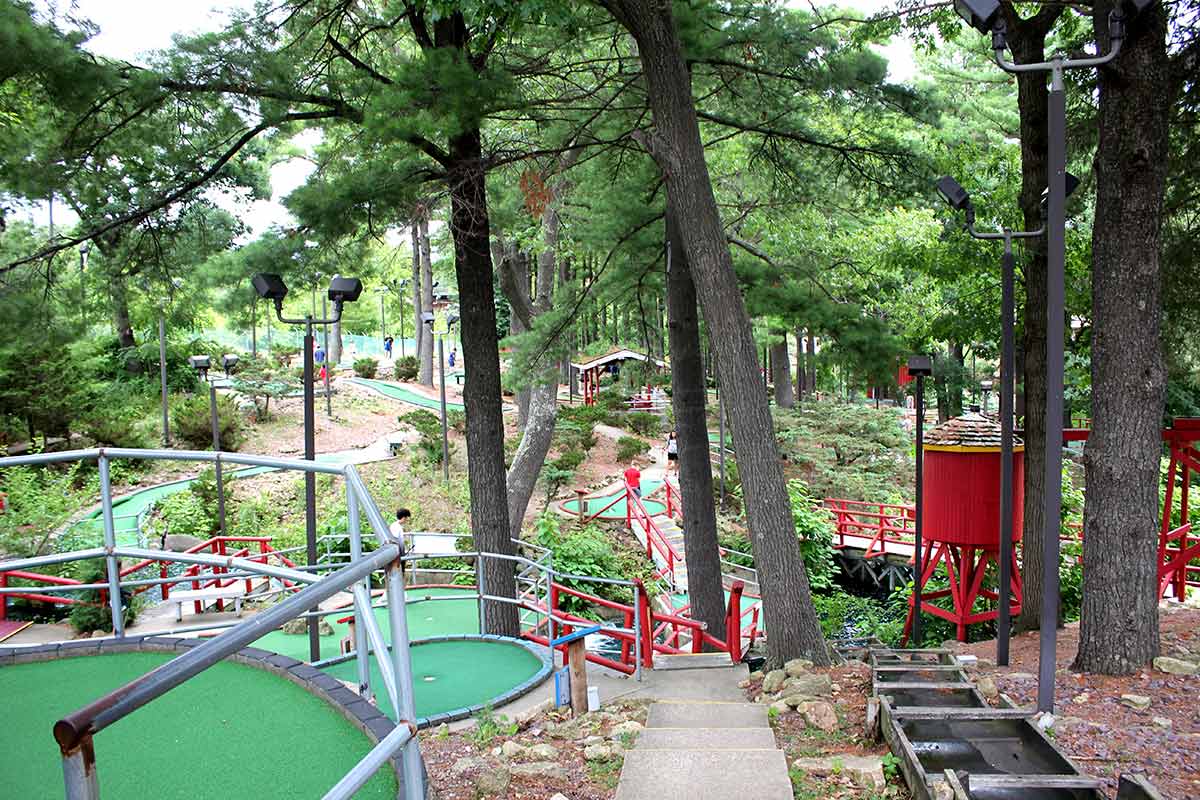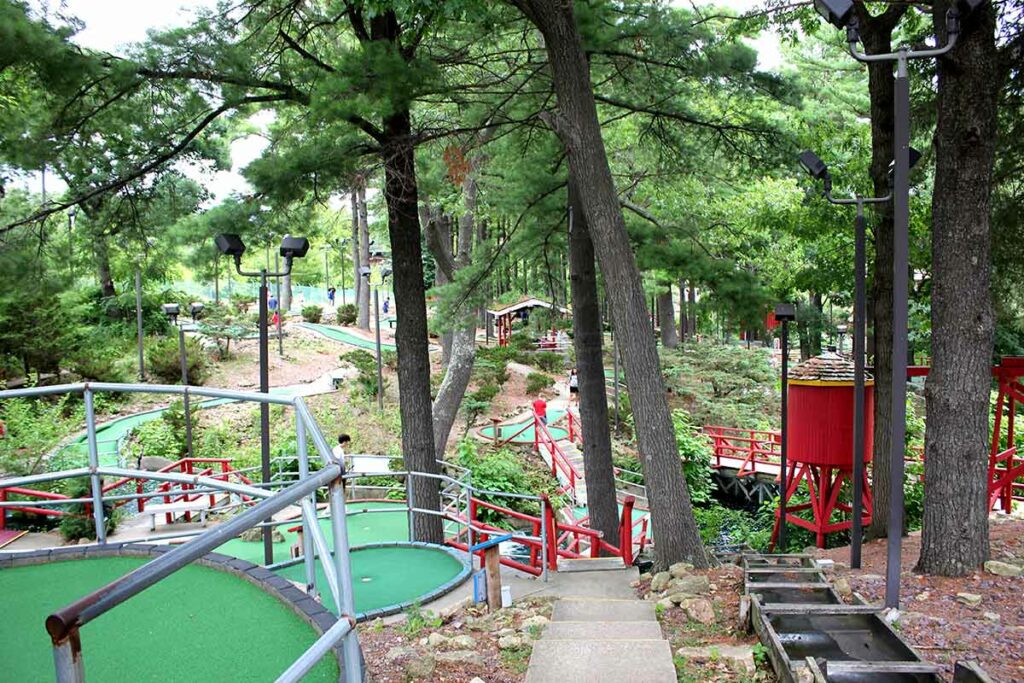 Goats & Cones @ Timber Falls Adventure Park
Driving through the Dells, which is only ten minutes from Baraboo, we happened across Timber Falls! Its facade quickly catches your eye with a beautiful waterfall and a silver plane. Yes, a plane!
One of Timber Falls' unique elements is that it doubles as a family-friendly golf course combined with a free petting zoo! There are multiple courses with varying complexities, and their sign advertised that kids golf free – score, right?
While the courses looked easy to navigate and were well-shaded, our daughter gravitated to the donkey and goats. For under $5, families can purchase ice cream cones filled with pellet feed for the animals. Many giggles and laughs will ensue as they quickly gobble up the treats. Who knew these furry pals loved cones?
Indoor Waterpark – Great Wolf Lodge
Great Wolf Lodge offers a magical stay for guests of all ages. From a bustling indoor and outdoor waterpark to an on-site ice cream shop, arcade, activities, and their very own Build-A-Bear, it's genuinely a destination all on its own! We checked into our room, which featured a children's "wolf den" with its own tv and a set of bunks! After a quick bite to eat, we hit the waterpark!
The spacious indoor waterpark offered a variety of activities for our family to enjoy. My kiddo especially loved the Frog Log Bog Walk, a pool with floating stepping stones. The toddler play areas had slides perfect for little swimmers and included interactive structures with operative sprays, nozzles, and a tipping water bucket. After several hours of playing and splashing, we refueled with some snacks and decided to head out on the town.
Games Galore! – Tom Foolery's Indoor Theme Park
After a short drive through the buzzing city, we stopped by Tom Foolery's, a massive 100,000 square-foot theme park. The park has hundreds of games, bumper cars, laser tag, mini-golf8 pm rides, and a giant Ferris wheel! The game costs are relatively affordable; visitors purchase a reloadable game card. The prize selections are the best I have ever seen, and one visit can easily yield hundreds of tickets, redeemable for large prizes.
After a busy, action-packed day, we headed back to our hotel to get our kiddo ready for bed. The Great Wolf Lodge offers a bedtime story program on guests' TVs, and my daughter listened intently to tales from Wiley Wolf and his friends before drifting off to sleep! Day one? Thrilling!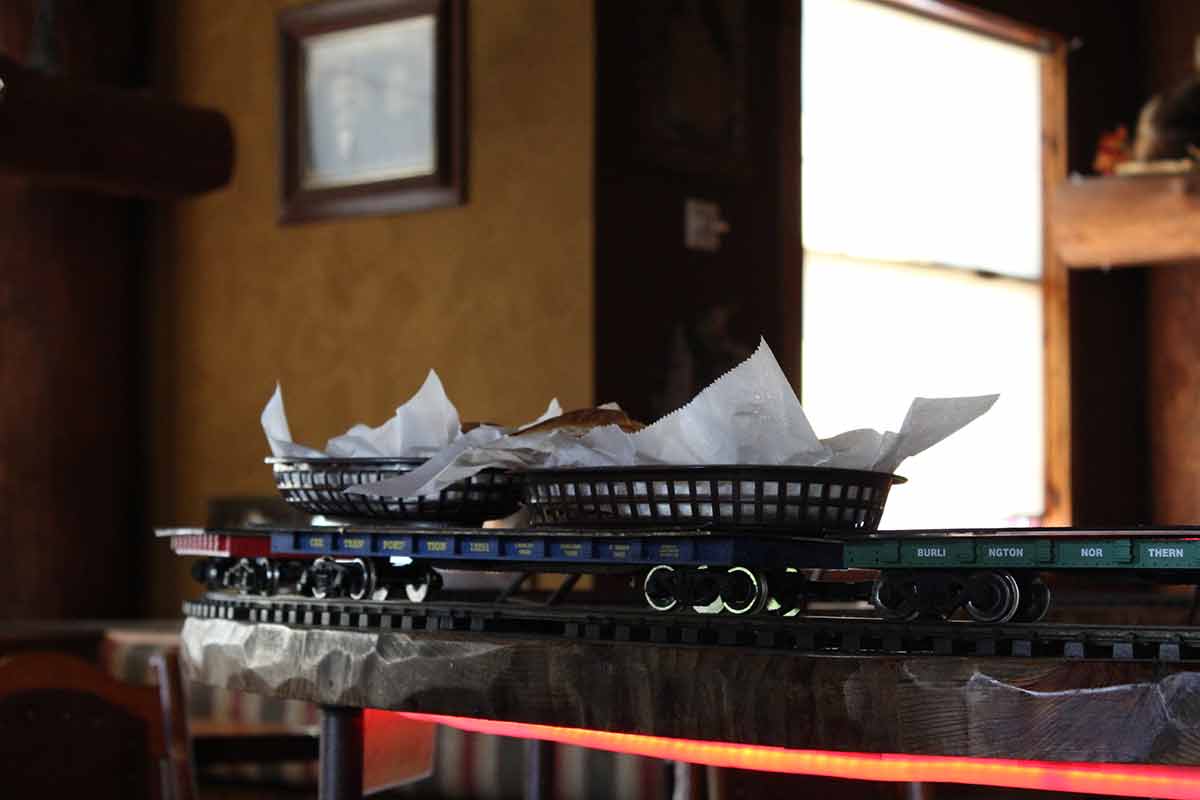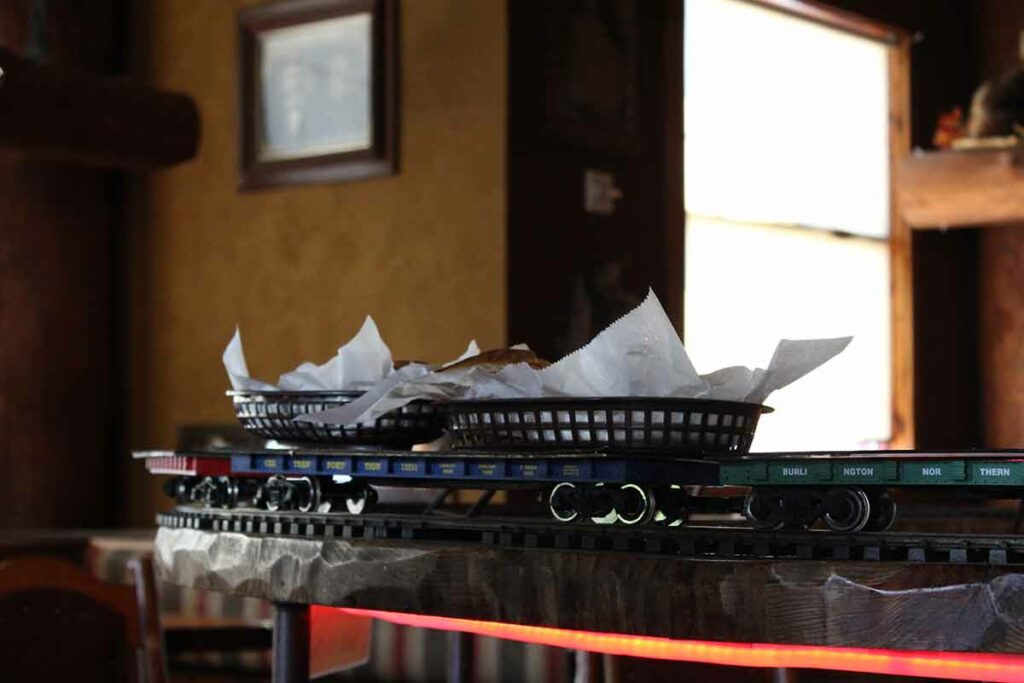 Day Two – Outdoor Waterpark
Great Wolf Lodge
Before checking out, my daughter enjoyed the lodges tv program, "Yoga Tails," tried out each pose, and we had breakfast as a family before getting ready for a morning back in the waterpark. One of the most outstanding features the hotel offers is "Willow," an exclusive texting concierge. Guests are answered live by staff 24/7, and the service makes checkout and getting information a breeze. Guests are welcome to use the waterpark the day of departure, so we hit up the outdoor area, and it was remarkable!
The sunny 84-degree weather showcased the gorgeous aqua-colored water, and the water bucket created an enormous and cooling splash. There is also a quaint waterfall outside and several zero-depth entry areas for children. Guests can also freely go between the indoor and outdoor waterpark areas. After one last dip in the wave pool, we ended our stay with a photo with Wiley Wolf and were off to continue our adventure!
Family Lunch – Buffalo Phil's Pizza & Grille
One thing my family loves about traveling is trying new eats! We stopped for lunch at Buffalo Phil's, which gives families a unique dining experience: your food arrives by train! We were seated alongside a model train that spanned the room. The train stops table by table, and its cargo is your order. My daughter loved watching for her lunch of a Buckaroo Burger and broccoli arrive. You'll see the train throughout your meal as it darts around the track above an adorable and highly detailed model town. After eating, families can stop into the on-site arcade, wind out a souvenir penny, or take a fun photo with the cowboy and buffalo display.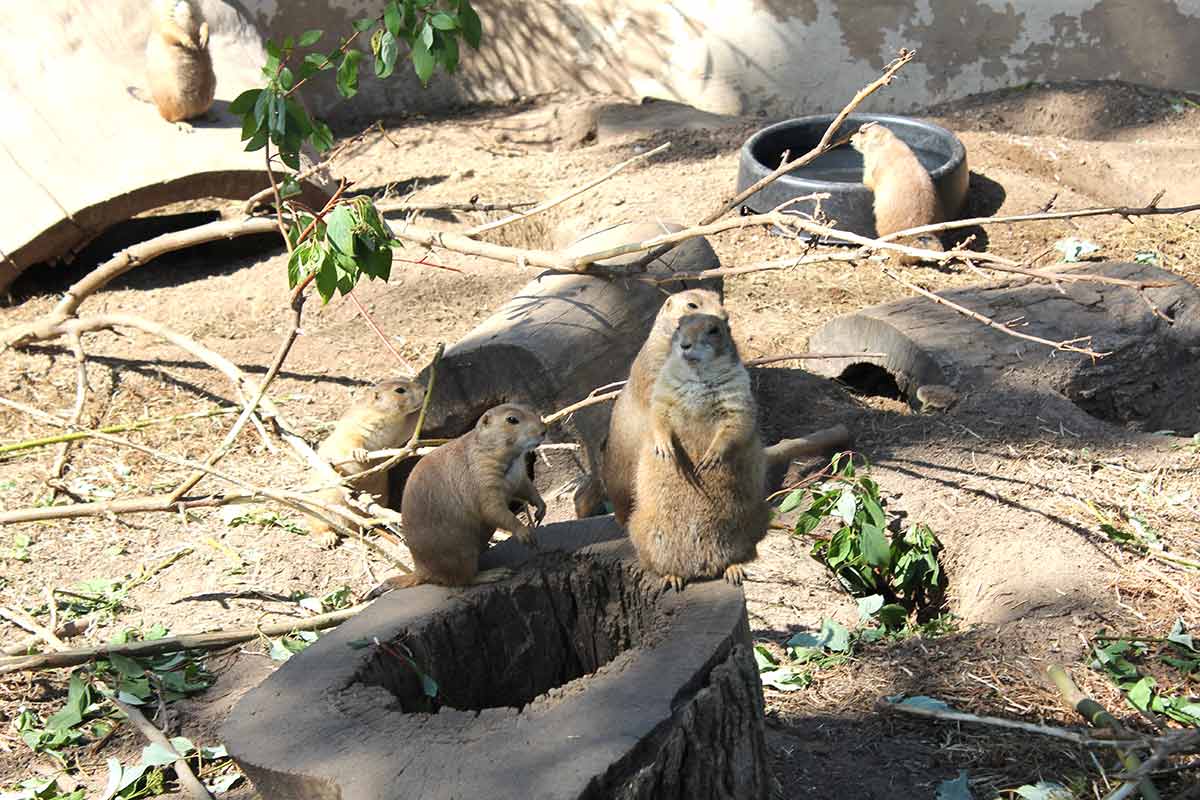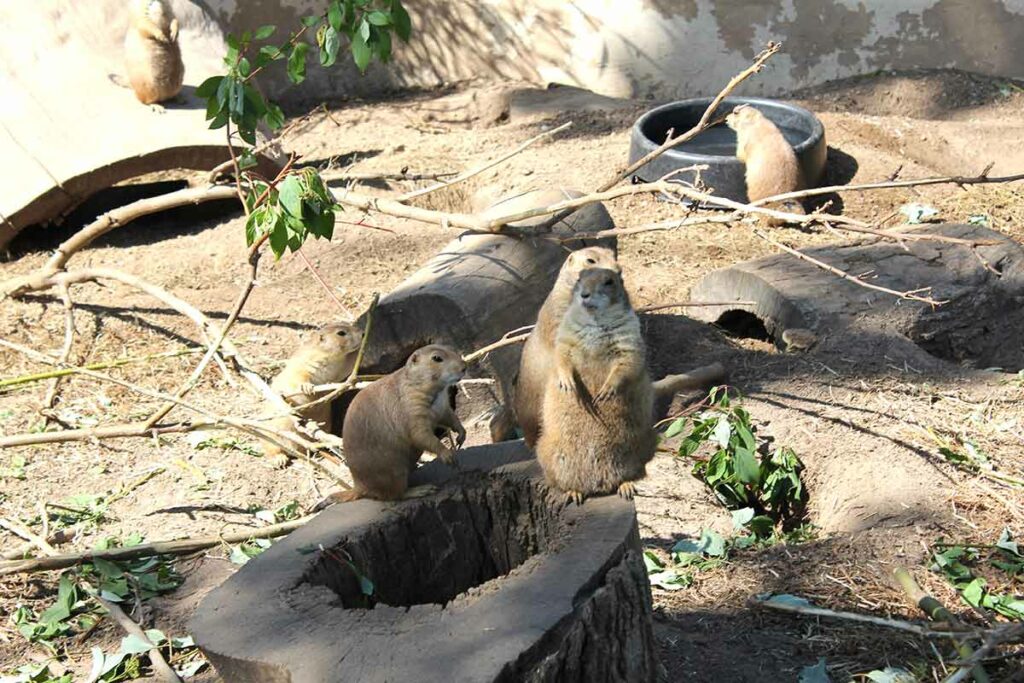 An Afternoon Stroll – Ochsner Park Zoo
Zoos are an attraction that routinely makes my family's list wherever we go! Ochsner Park Zoo, which opened in 1926, allowed us to stretch our legs before driving home. The zoo, which offers free entry, was well-laid out and had coin feeding machines for the goats. My daughter, who was wearing her favorite summer dress, quickly discovered the goats were hungry when one went in for a nibble at her hem! We moved along to the Prairie Dogs, beaver, snow owls, llama, wolves, and to the sweetly slumbering black bear. We also stopped by the chatty Capuchin monkeys who were happily swinging about. The zoo was an easy walk, but enough to tire out my toddler!
Enjoying the Scenery – Baraboo Bluffs
As our family trip came to a close, we began heading back to the Fox Cities on highway 33. Leaving Baraboo, you are treated to a relaxing scenery: the Baraboo Bluffs. While there are routes to take that loop the bluffs, this was the perfect goodbye to the Dells with a sleepy toddler! With that, I call the trip a success!
Between waterpark craziness and dining on train-delivered food, Wisconsin Dells and Baraboo provided an entertaining trip in a short time. Whether you plan to visit longer or make a day trip, the area has many fantastic opportunities to spend time as a family. 
Find more fun things for families to do in Baraboo: 10 Hidden Gems in Baraboo for a Family Adventure
No matter your timing, the town will help you seek out a classic, yet personalized, summer adventure, making it a true destination of fun!