The following includes a list of sledding hills in the Fox Valley area. They are grouped by geographical area and some include details. If we missed your favorite spot just comment below!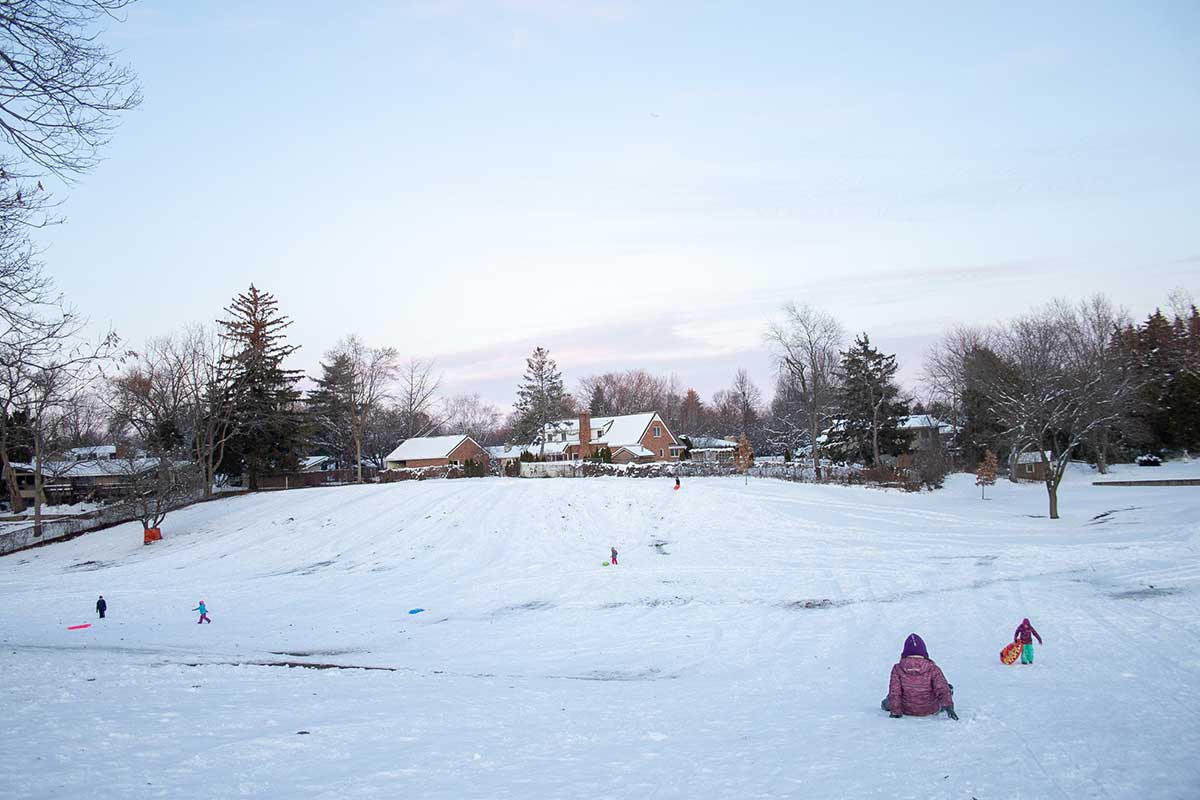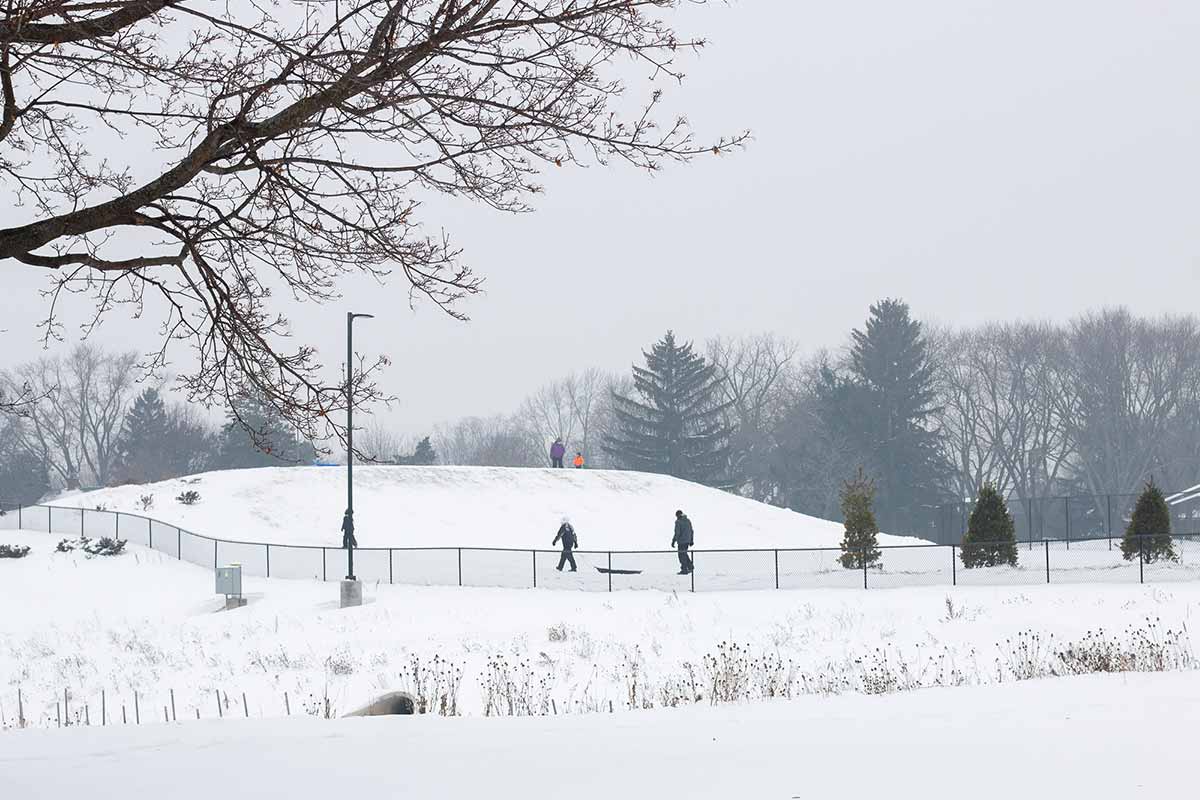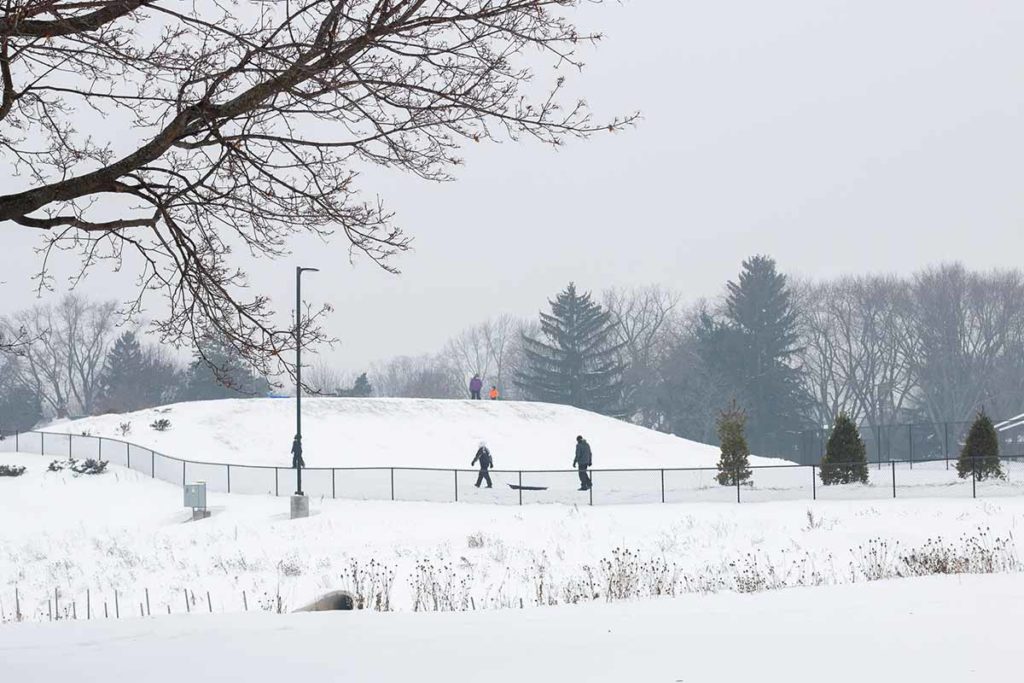 Sledding Hills in Appleton
Prairie Hill Park – 2901 North Abendroth Street, Grand Chute
Arrowhead Park – 5000 Aster Lane, Grand Chute (small hill)
Appleton Memorial Park – 1620 East Witzke Boulevard, Appleton
Erb Park – 1800 N Morrison Street, Appleton
Reid Municipal Golf Course – 1100 East Fremont Street, Appleton

Sledding is on the north side of Fremont. The sledding hill is into the bowl to the east of the pro shop. Good for small and older kids.

Arbutus Park – 431 West Atlantic Street, Appleton
The hill is on the south side of the park – this is a steep hill.
Plamann County Park – 1375 East Broadway Drive, Appleton
Sledding is north of the large shelter.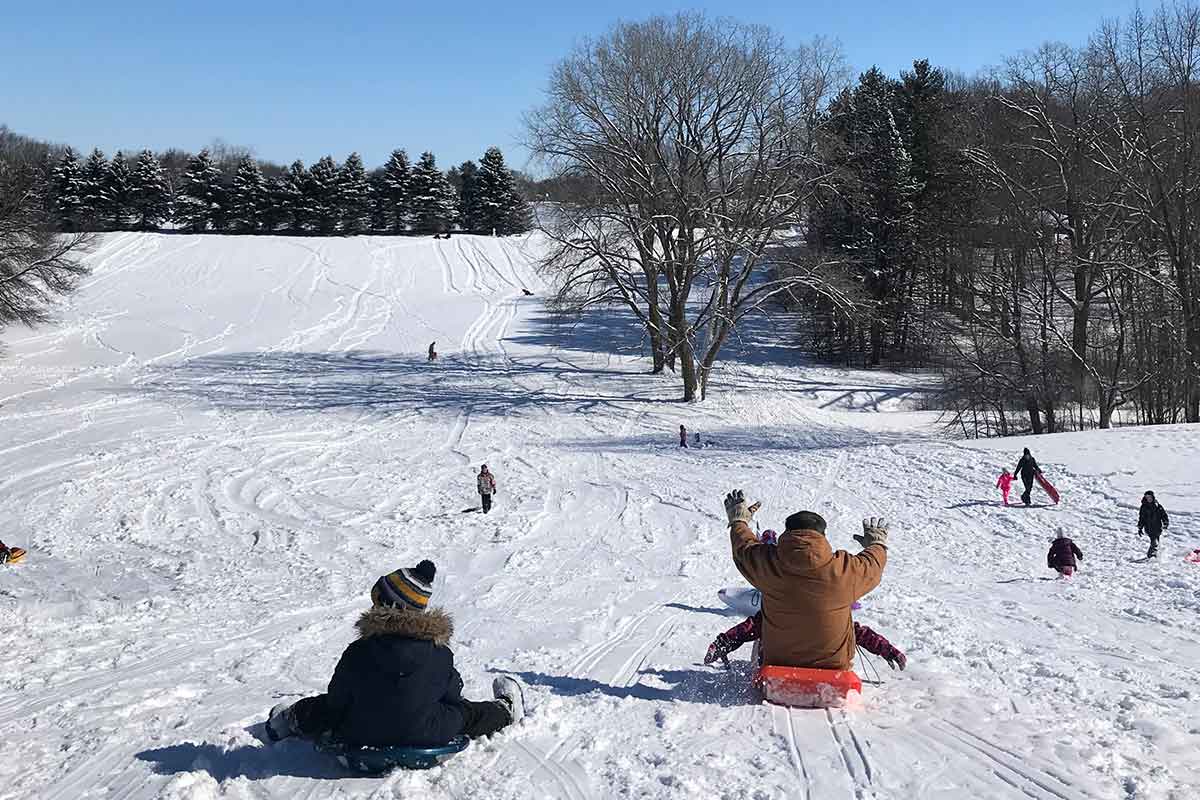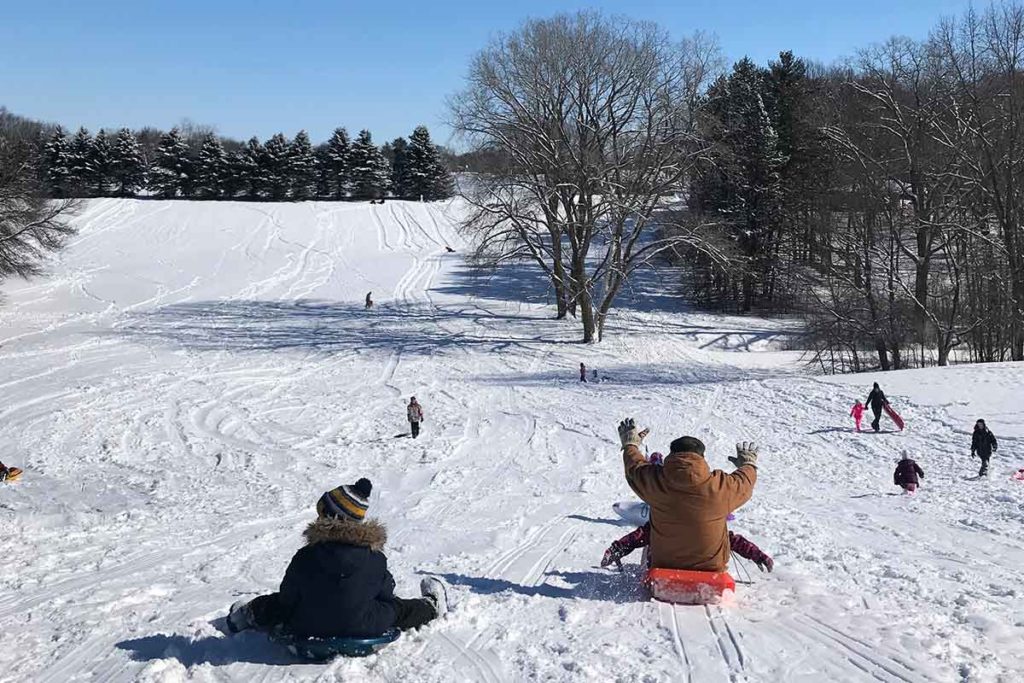 Sledding Hills in Neenah
Sledding Hills in Menasha
Clovis Park – 1000 Visgro Street, Menasha
Fritsch Park – 1651 Sandys Lane, Menasha
READ MORE: Enjoy a Family Star Show at the Barlow Planetarium in Menasha
Sledding Hills in Little Chute
Van Lieshout Park – 721 West Elm Drive, Little Chute
Sledding Hills in Kaukauna
Grignon Park (Mount Misery) – 800 Augustine Street, Kaukauna
This is a huge hill! Great for older kids and some exercise.
White City Park – 900 Wilson Street, Kaukauna
This is a smaller, wider hill.
Sledding Hills in Kimberly
Sunset Park – 426 West Kimberly Avenue, Kimberly
Sledding Hills in Combined Locks
Memorial Park/Fries Recreational Area – 405 Wallace Street, Combined Locks
The recreation area is next to Janssen Elementary School and across the street from St. Paul Paul Catholic Church.
Sledding Hills in Greenville
Jennerjohn Park – W6750 Rickey Lane, Greenville
Sledding Hills in Calumet County/Sherwood
Wanick Choute Park Hill – W4690 Castle Drive, Sherwood
Calumet County Park Tubing Hill – N6150 Cty EE, Chilton
Call (920)849-1994 for hours of operation – tube rental and towing has a fee
Sledding Hills in Oshkosh
Red Arrow Park (Garbage Hill) – 100 N. Westfield Street, Oshkosh (On Taft St., next to the water park)
Westhaven Park – 1625 Westhaven Drive, Oshkosh
Sledding Hills in Green Bay
Josten Park – Bellevue
Awesome hill with lots of room to spread out.
Fireman's Park – Mason Street, Green Bay
For toddlers check out the smaller hill away from the road.
Meadowbrook Park –

670 Hillcrest Heights, Howard




A great safe place to sled. Lighted for night sledding until 10 pm

.
Sand Acres Park – 3605 South Ridge Road, Ashwaubenon
Want to try tubing? Check out Northeast Wisconsin Tubing Tips & Guide!
Sledding Hills in Shiocton
Navarino Nature Center – W5646 Lindsten Road, Shiocton
Follow the trail off of the upper parking lot around the buildling and you will be guided to our sledding hill. If parking in the lower parking lot, follow the trail past the kiosk towards the swing sets and you will be at the base of the sledding hill.
READ MORE: Recharge with Your Family in Nature at Navarino Wildlife Area & Nature Center
Sledding Hills in Waupaca
Swan Park – 909 Brainerd Drive, Waupaca
READ MORE: Hartman Creek State Park: Stay & Play in the Beautiful Chain 'O Lakes, Waupaca Area