Pierce Park, Appleton Snapshot
Address: 1035 W Prospect Ave, Appleton, Wisconsin
Surface Ground: rubber
Bathrooms: yes
Special / Unique Features: City Band Concerts, lots of shade trees
Mobile Gaming: Pokestops and Pokegyms
Nearest Local Coffeeshop: Acocoa, Copper Rock, Seth's Drive Through, Brewed Awakenings.
Nearest Local Ice Cream Shop: Crazy Sweet, Acocoa, Doughlicious
More Park Info: appletonparkandrec.org
Summer 2020 Updates!
Pierce Park got a very exciting refresh and is open to the public on June 17, 2020! The new modern playground includes a very bouncy rubber surface, a spider web style climber, a very cool merry go-round type feature with climbing areas on it, traditional swings, a fun surfboad swing, and a round saucer swing. The main playstructure has money bars and a tall twisty slide. The real star though is a zipline that runs the whole length of the park! There's a platform to get a bit of a running start and it is super fast. This remodeled park is great for older kids and we're so excited that it is a part of our community!
Jodi's Review
Pierce Park is one of the large and charming parks that Appleton has to offer. It has walking paths, tennis courts, frisbee golf, basketball courts, and a wonderful playground area. Pierce also has an outdoor stage where the City Band performs concerts once a week during the summer. We have been to a couple of the concerts, and it is a lot of fun. You can enjoy the talented performers while your kids enjoy the playground!
The playground is wonderful. There are a lot of slides, monkey bars, a fireman pole, and climbing equipment. There's also a sand area and swings. I like that it has areas for different age groups, so the big kids can be a little separate from the younger children. There is mulch and grass ground.
Pierce has bathrooms, a drinking fountain, Pokestops, and Pokegyms.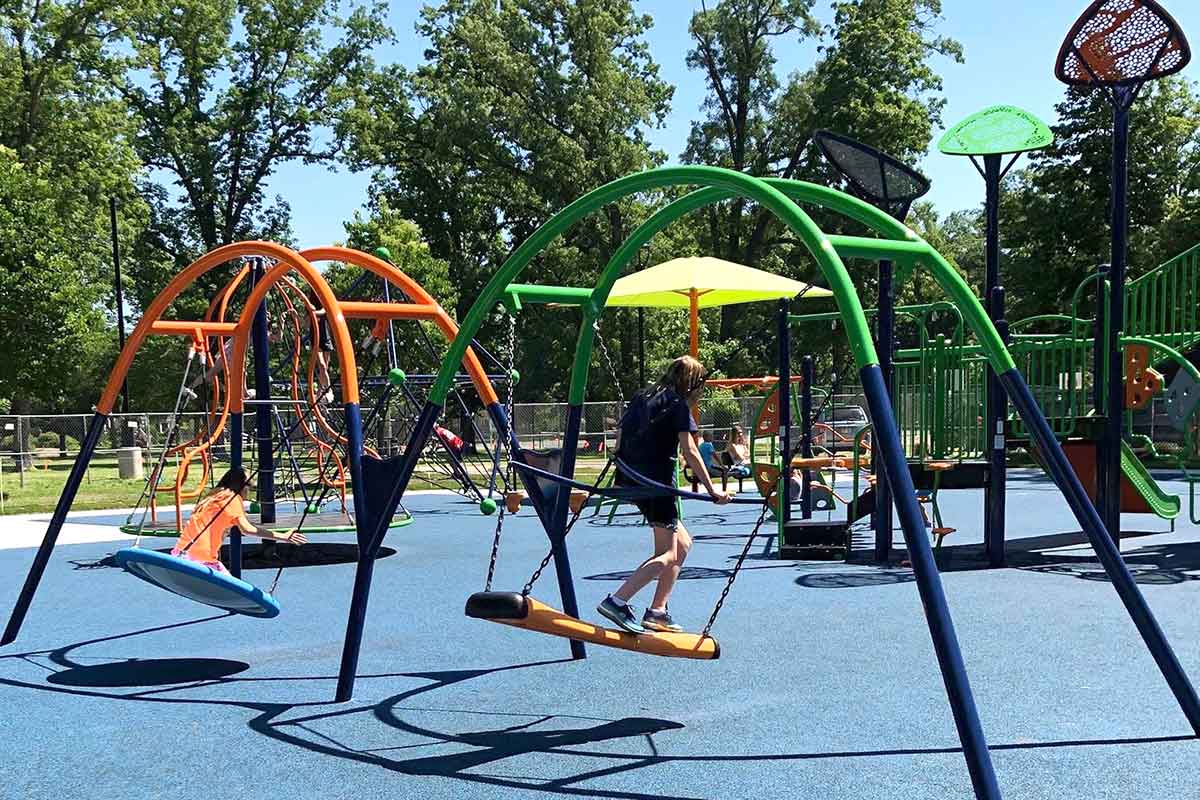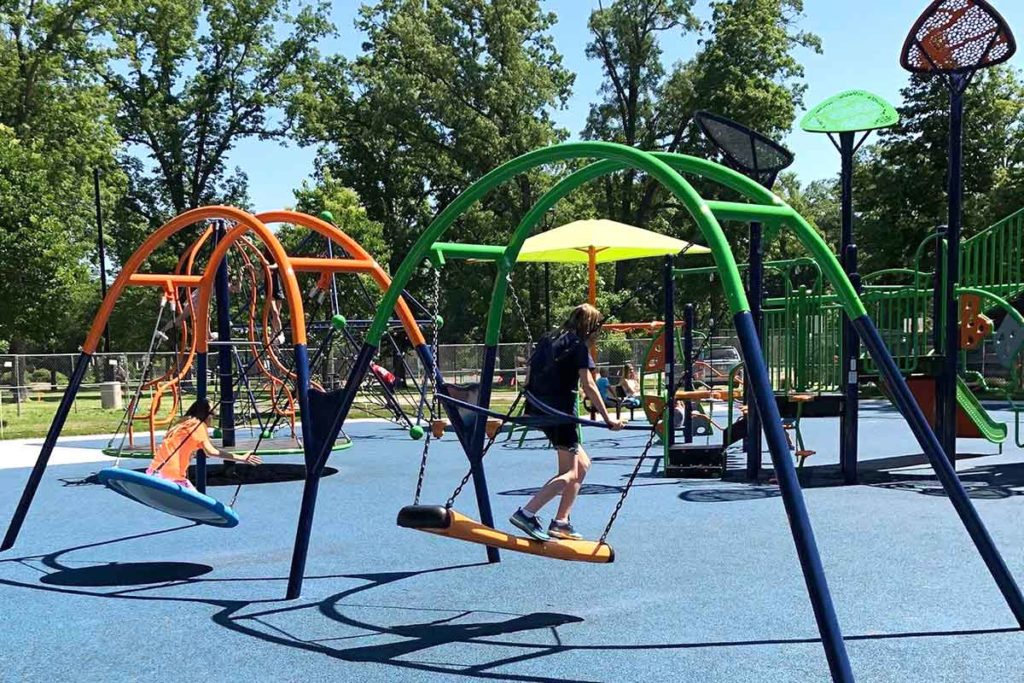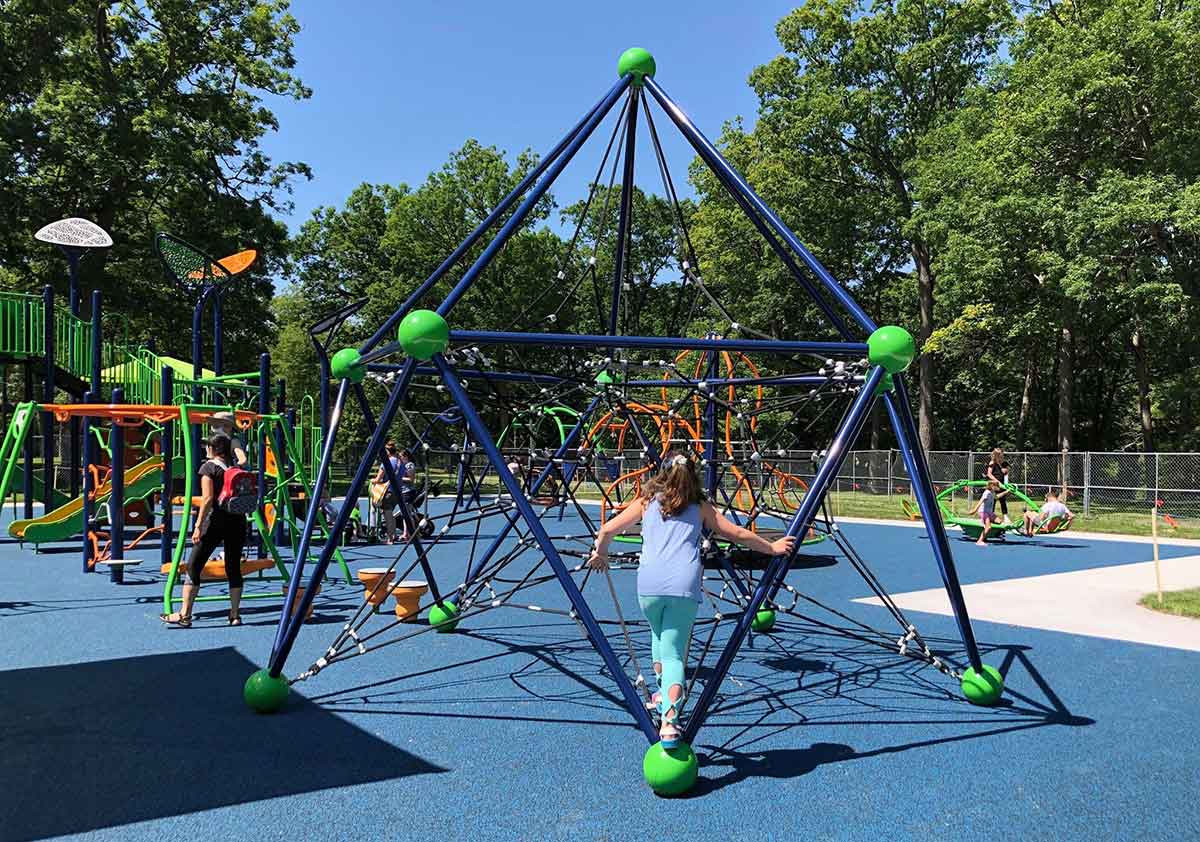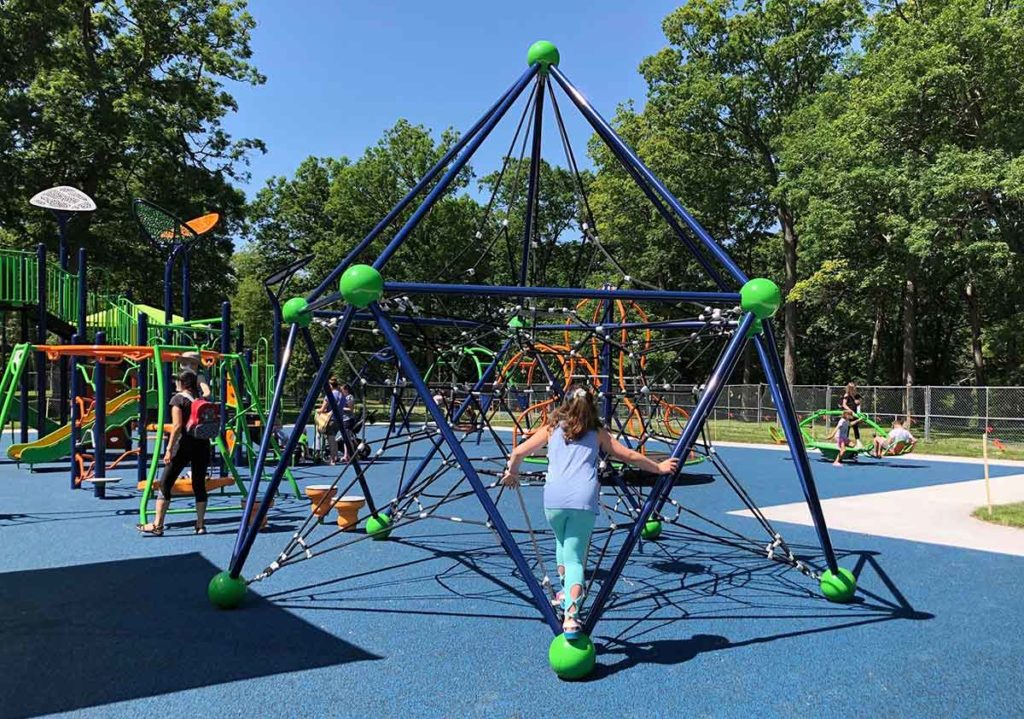 Do you have additional feedback or tips for this park? Fun spots nearby to try? Please share in the comments below!