Moms, they're the wonderful and loving constant that helps our world go around. Our very own wonder woman, mom is always battling an endless list of tasks, running on fumes and making sure her family is loved and well cared for. We know she deserves a break and luckily, Mother's Day on May 10th is the perfect chance to celebrate and show her just how amazing she is. From a present made from the heart to unique local treats, these gift ideas are sure to surprise!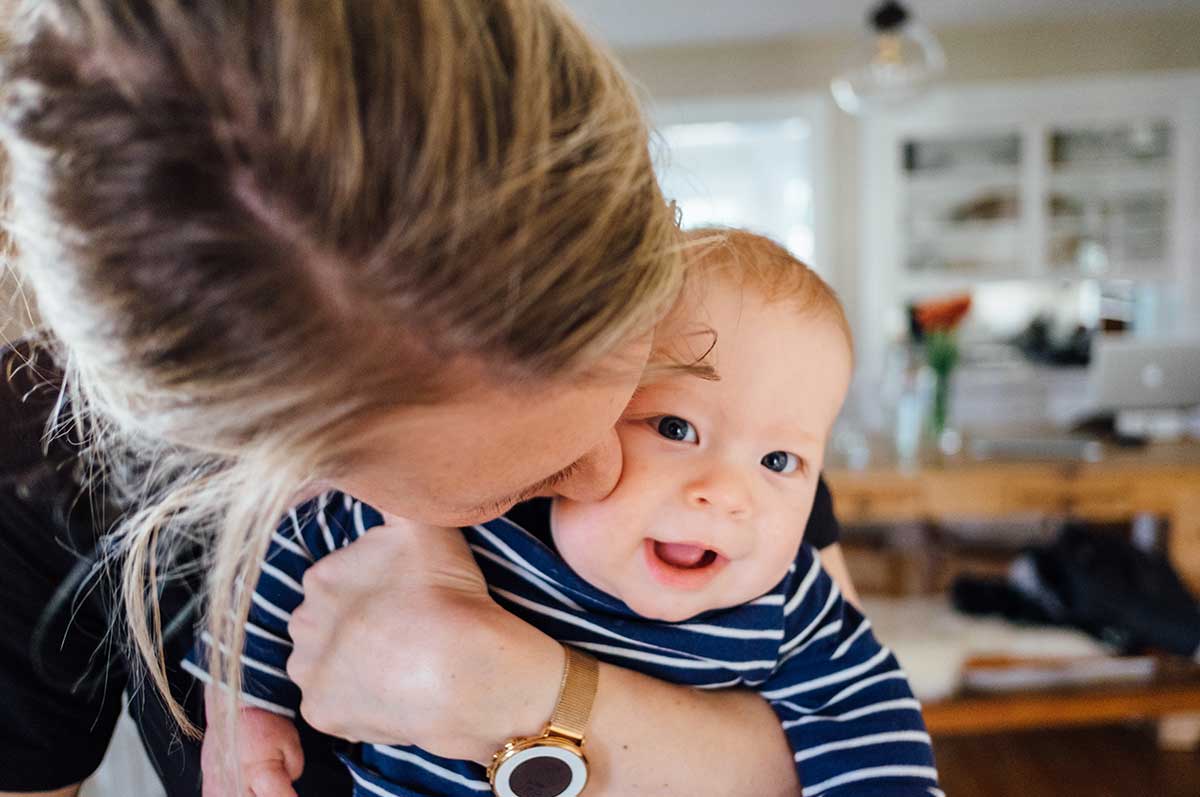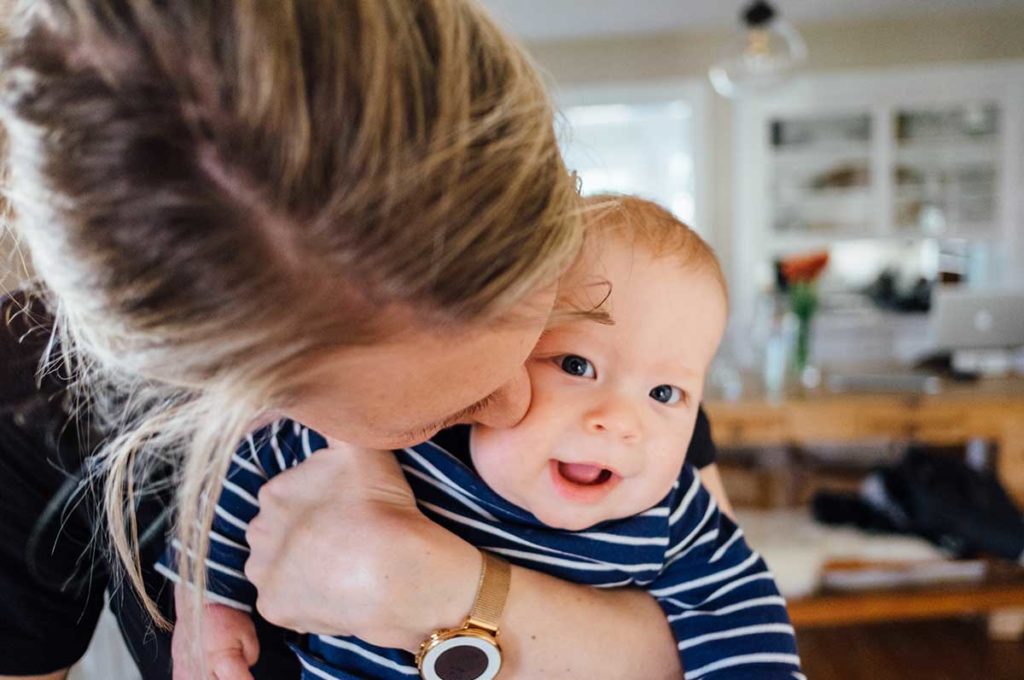 Fox Valley Gifts & Curbside Carryout Specials
Many small businesses around the Fox Valley can help celebrate mom on Mother's Day! Shop local and check out these deals, gift ideas and treats from vendors in our area!
Fox River House
211 S. Walnut Street, Appleton
(920) 903-9968
www.foxriverhouse.net
Offering $3 Growletes (32 oz. tap beers) on 5/9 and 5/10 to celebrate Mother's Day. Customers can walk in to pickup their order or arrange curbside. Please call ahead to order. Must have valid ID to pickup.
The Graze
(915) 328-9150
www.thegrazeappleton.com
Spoil mom with a special charcuterie-style brunch box from The Graze! Filled with mini waffles, fresh fruit, quiche, eggs, yogurt with granola and more, this platter makes a special treat! Curbside pickup is available on Sunday, May 10th from 9:30am-11am. Order your box fast – The Graze is accepting a limited number of orders!
Frio Mexican Treats
131 W. Wisconsin Avenue, Appleton
(920) 939-3504
www.friowisconsin.com
On Sunday 5/10, mom will receive a secret gift with her order! Must show Mother's Day promo on your phone from their website to redeem when picking up your order. Call in orders are suggested.
Luigi's Pizza of Appleton
1835 E. Edgewood Drive, Appleton
(920) 997-0001
www.luigisappleton.com
Celebrate mom's day with the tasty Big Family Deal at Luigi's! Order a fresh 16″ two toppings pizza, order of breadsticks and 2-liter of soda for only $20.75! Please call ahead for your order. Free delivery or carry out available!
313 Dodge
313 Dodge Street, Kaukauna
www.313dodge.com
Make mom's day with a special charcuterie box full of goodies, a mimosa and a tulip bunch from Flower Girl Design Studio! Boxes are $55 plus tax and are available for pre-order only and will be dispensed via curbside pickup.
Spat's Food & Spirits
333 W. College Avenue, Appleton
(920) 738-7171
www.spatsappleton.com
Free mimosa for mom! Spats is offering a Mother's Day brunch on Sunday 5/10 from 10am until 2:30pm. Please call in your order. Orders are available to pickup curbside.
Wonders Ice Cream
2730 N. Meade Street, Appleton
(920) 257-4053
www.wondersicecream.com
Stop in for a chilly treat – moms can take advantage of a buy one, get one free offer – valid for any size ice cream! Wonders features creative and rolled frozen treats perfect for the mom who loves everything sweet!
Osorio's Latin Fusion
1910 N. Casaloma Drive, Appleton
(920) 955-3766
www.osorioslatinfusion.com
Osorio's will be offering a BreakFiesta brunch menu from 9am-noon and a full-family menu from 12-6pm. Free delivery is included within a 10-mile radius or curbside pickup is available. Mom will receive a FREE slice of Peach Cake plus 25% off bottles of wine! Osorio's is also giving away a beautiful watch (MSRP $695) and each order will receive one free entry!
Rye Restaurant & Lounge
308 W. College Avenue, Appleton
(920) 380-4745
www.ryedining.com
Dive into a box of decadent goodness with gourmet Mother's Day brunch boxes! The boxes are $75 each and are available only by pre-order. Boxes contain goodies like fresh fruits, meats, cheeses, macaroons and more!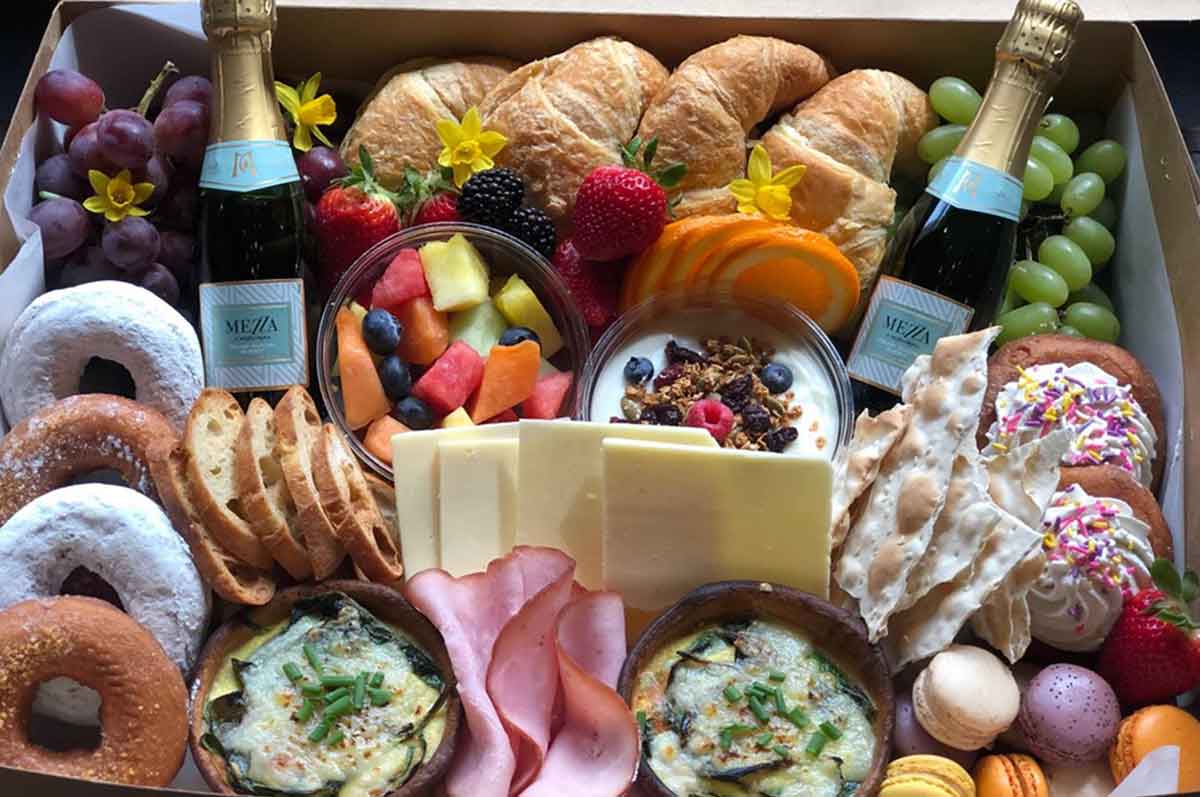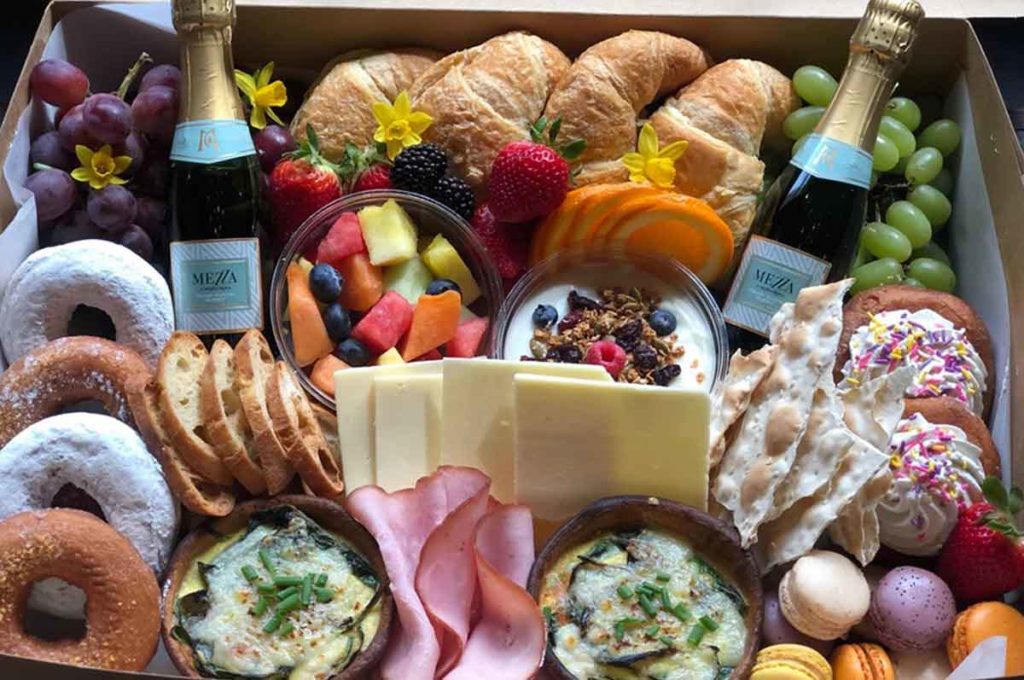 Happy Bellies Bake Shop
2107 N. Richmond Street, Appleton
(920) 730-2253
www.happybelliesbakeshop.com
These cupcakes for mom will be almost too pretty to eat! Happy Bellies is offering a 4 pack of cupcakes designed like flowers, boxed and topped with a bow for $12. The bake shop also offers a variety of vegan and gluten-free options. Pre-orders required.
Shellattés
330 N. Commercial Street, Neenah, WI
(920) 886-3694
www.shellattes.com
Pre-order mom a delicious morning treat of freshly-baked scones! Shellattés is offering a variety pack of 24 for $14.99 and customers can pick them up curbside between 8am and noon. Delicious!
Vande Walle's Candies
400 N. Mall Drive, Appleton
(920) 738-7799
www.vandewallescandies.com
Head to Vande Walle Candies to pickup something sweet for mom! From assorted chocolates to Mother's Day gift boxes, there are many gifts to choose from! Vande Walle's is also giving away a complimentary woodchip rose to all moms!
Sapphire Moon Chocolates, LLC
1741 N. Casaloma Drive, Appleton
(920) 636-6984
Mother's Day isn't complete without artisan truffles! Create your own mix box from an impressive selection of pieces. Mom will enjoy unique flavors such as Key Lime, Champagne, Sea Salt Caramel, Amaretto, Raspberry and more. Some pieces even feature pink or yellow tulip designs. Gift boxes are available for $4.99 for four pieces, $14.99 for half a pound (15 count) or $21.00 for a full pound (30 count). All truffles can be mixed and matched along with regular chocolates for the same price. Cards can be added to gifts for $2 and delivery is free in the Fox Valley! Please call or text your order.
Board & Brush Creative Studio
109 N. Durkee Street, Appleton
(920) 903-5019
www.boardandbrush.com/appleton
Board & Brush, a local art studio, is teaming up with two other small businesses: Flowerama and Simple Simon Bakery, to bring mom some creative goodness. Simple Simon Bakery will be providing take home cookie decorating kits that include one dozen cookies, icing, sprinkles, chocolate chips, piping bags and sanding sugar. These will be placed in a Board & Brush "Mom's Baking Co." box for $60. Flowerama will be providing fresh tulip or daisy bundles for the "Fresh Cut" Flower box project from Board & Brush for $65. Other premade gifts are available for $40. Curbside pickup available.
Float Light
609 W. College Avenue, Appleton
(920) 364-9303
www.floatlight.com
Give mom the gift of serenity! With the purchase of every Float Light gift card for Mother's Day, gifters will receive a handcrafted, "Message Floating in a Bottle!" Write a personal message to mom and it will be packaged inside a custom blend of Float Light Epsom salts. To order, visit the Float Light website or pickup in store between 10 am and 8 pm daily.
Angels Forever Windows of Light
310 W. College Avenue, Appleton
(877) 263-9243
www.angelsforever.com
Looking for custom gift boxes with a variety of trinkets? Angels Forever Windows of Light is offering 15% off everything, including jewelry, on their website with code ILOVEMOM. They are also happy to custom design the perfect gift box for mom! Shipping is free for all orders.
The Vintage Garden
119 E. College Avenue, Appleton
(920) 407-1366
www.thevintagegardenappleton.com
Order mom a sweet gift box from The Vintage Garden! Customers can send the shop a photo and they will include it in frame orders in addition to a special note. Select home shipping or pick up your order curbside. Visit their website to see all the gorgeous quote frames and gift offerings available to celebrate mom or grandma!
Eco Candle Company
123 E. College Avenue, Appleton
(920) 830-0123
www.ecocandleco.com
Customize the perfect gift box for mom! Eco Candle offers handcrafted, local and eco-friendly ingredients for candles and bath gifts in a variety of decadent scents. Free curbside delivery or paid shipping options are available.
Avenue Jewelers
303 E. College Avenue, Appleton
(920) 731-4740
www.avenuejewelers.com
Woo mom with some gorgeous new jewelry pieces! Avenue Jewelers is opening a mini shop exclusively for Mother's Day! It includes rings, bracelets, necklaces as well as special clearance items. They will help you find the perfect gift for mom and it will dazzle! Personal delivery or curbside pickup is available.
Hoot & Co.
103 E. College Avenue, Appleton
www.hootandcompany.com
Give mom the gift of locally made goodies with exclusive gift sets from Hoot & Company. Also available are handcrafted tulip art and eGift cards! Shipping is available in addition to curbside pickup.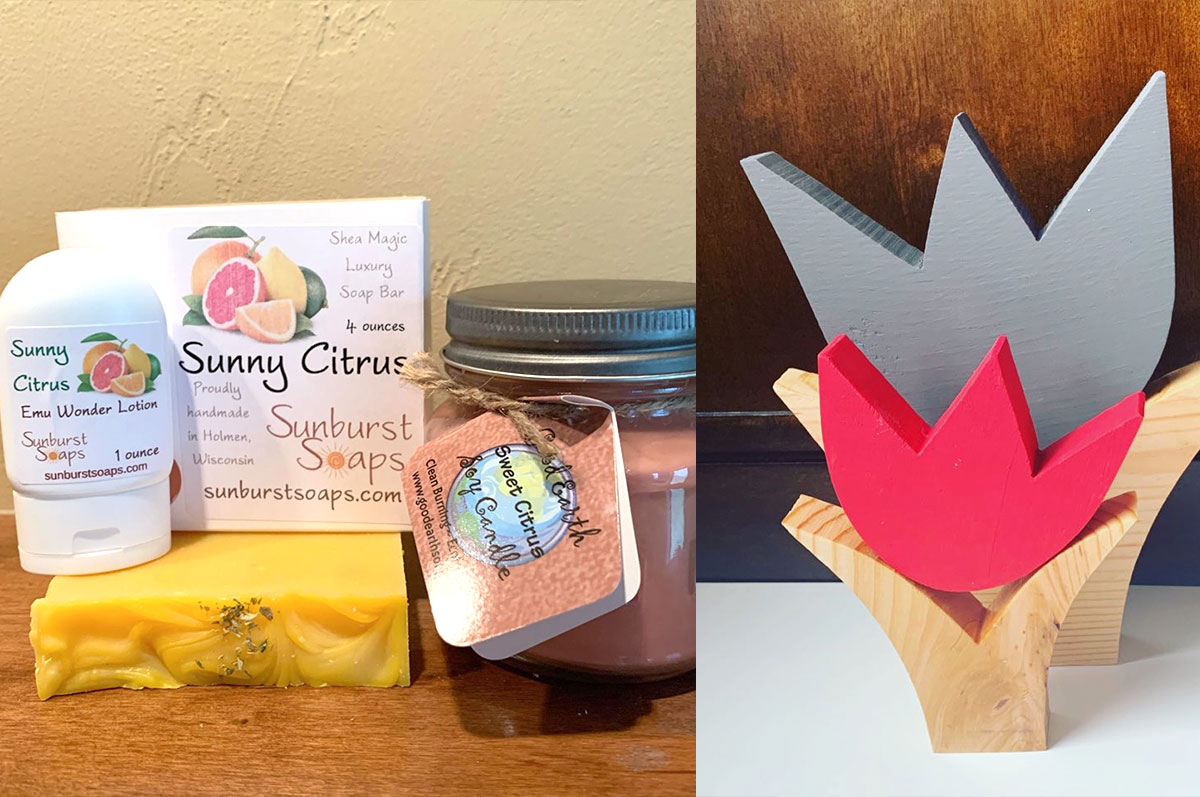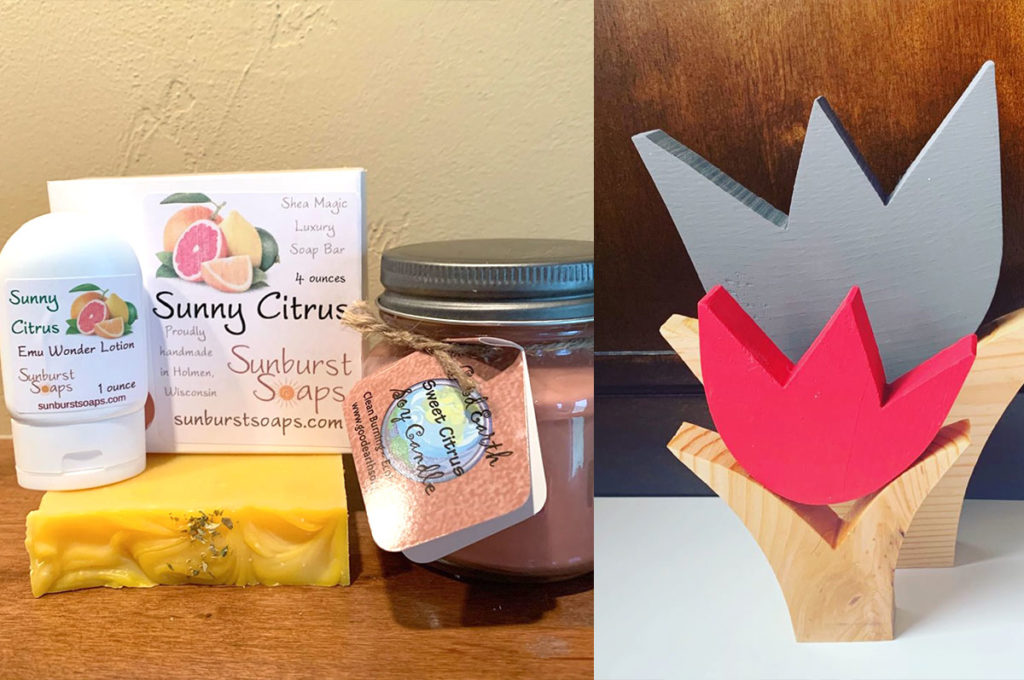 The Salt Room
1196 N. Mayflower Drive, Appleton
(920) 903-1150
www.saltroomappleton.com
Pamper mom with a gift certificate for a future visit to clarity! The Salt Room is offering $50 gift cards for $40 and $100 gift cards for only $79! Cards can be purchased directly online on their website!
Style Hook Up, LLC
432 W. Wisconsin Avenue, Suite C, Appleton
(920) 257-8621
www.stylehookup.co
Bring the salon home to mom! Style Hook Up are offering Home Beauty Bundles for $35! Bundles include color, developer, a brush and instructions on application and processing time. Other hair products like shampoos, conditions and style items can be added to the bundle at 20% off. Magnetic Lash Kits are also available for $20. Please contact the salon directly to order. Shipping and home delivery is available!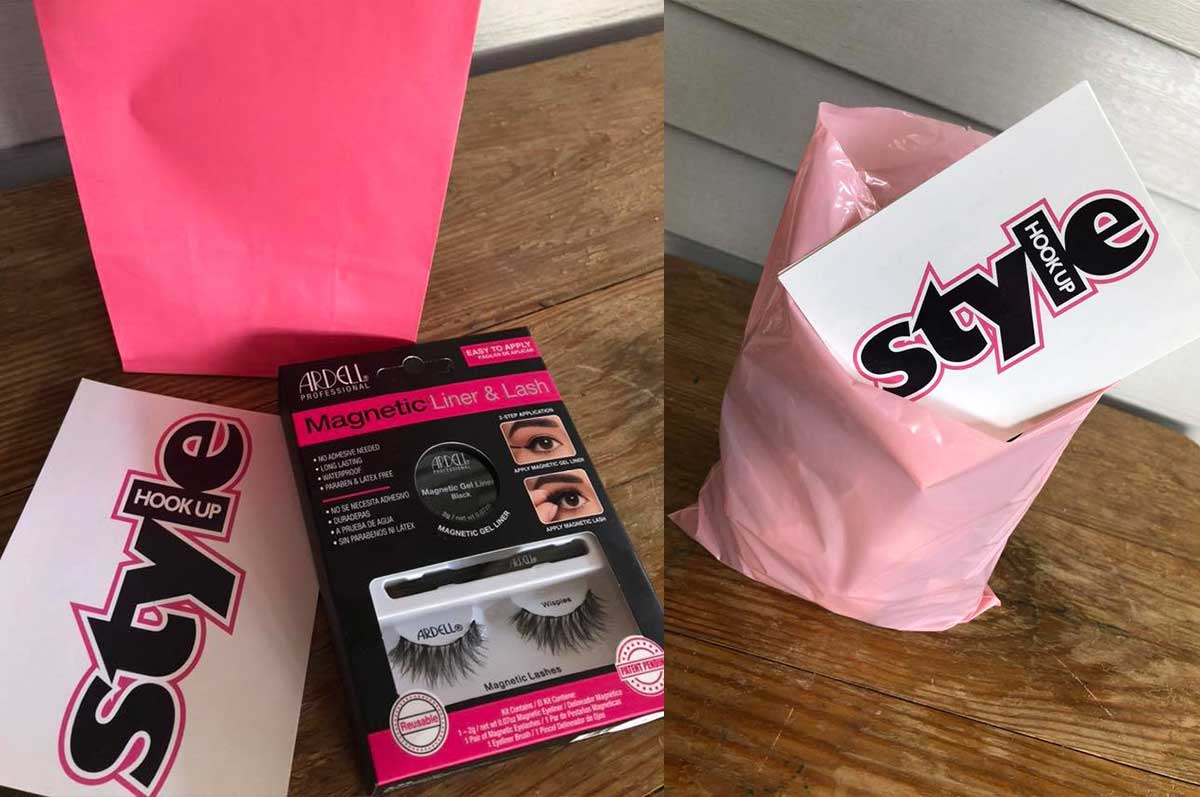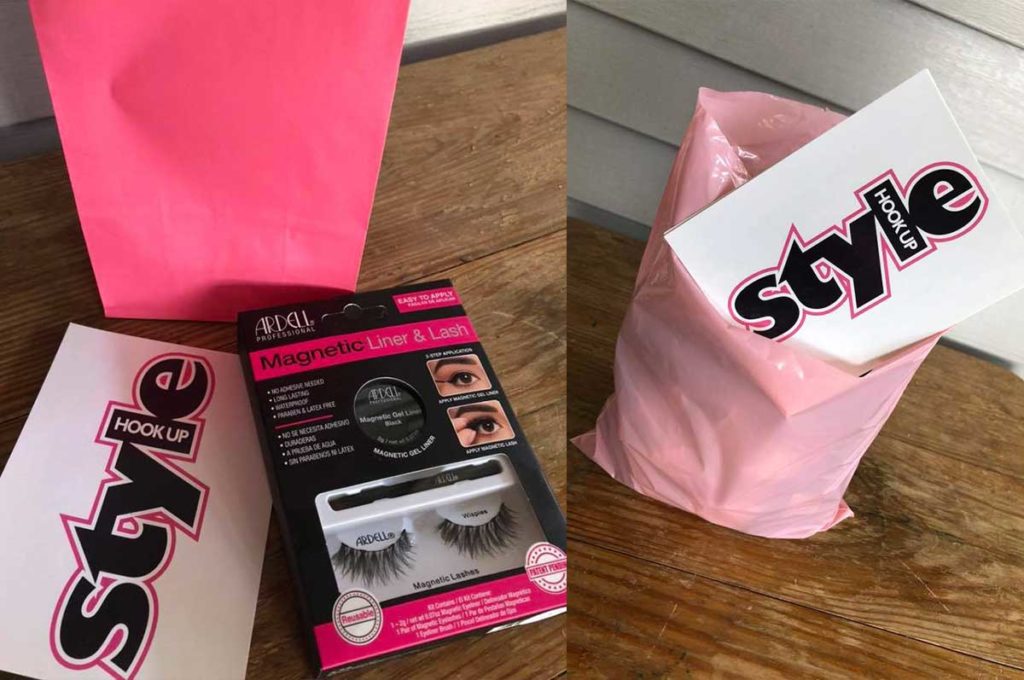 Tommy Z's Wedding DJ's
(920) 707-0123
www.tommyzweddingdjs.com
Planning a big event, wedding or party? Give the gift of tunes and receive $100 off DJ service for ANY future event booked during the month of May! To book, visit their website and mention the Mother's Day Promo. Valid for all moms and of course, everyone who loves their mom!
What about potted flowers and plants? Read More : Fox Valley Greenhouses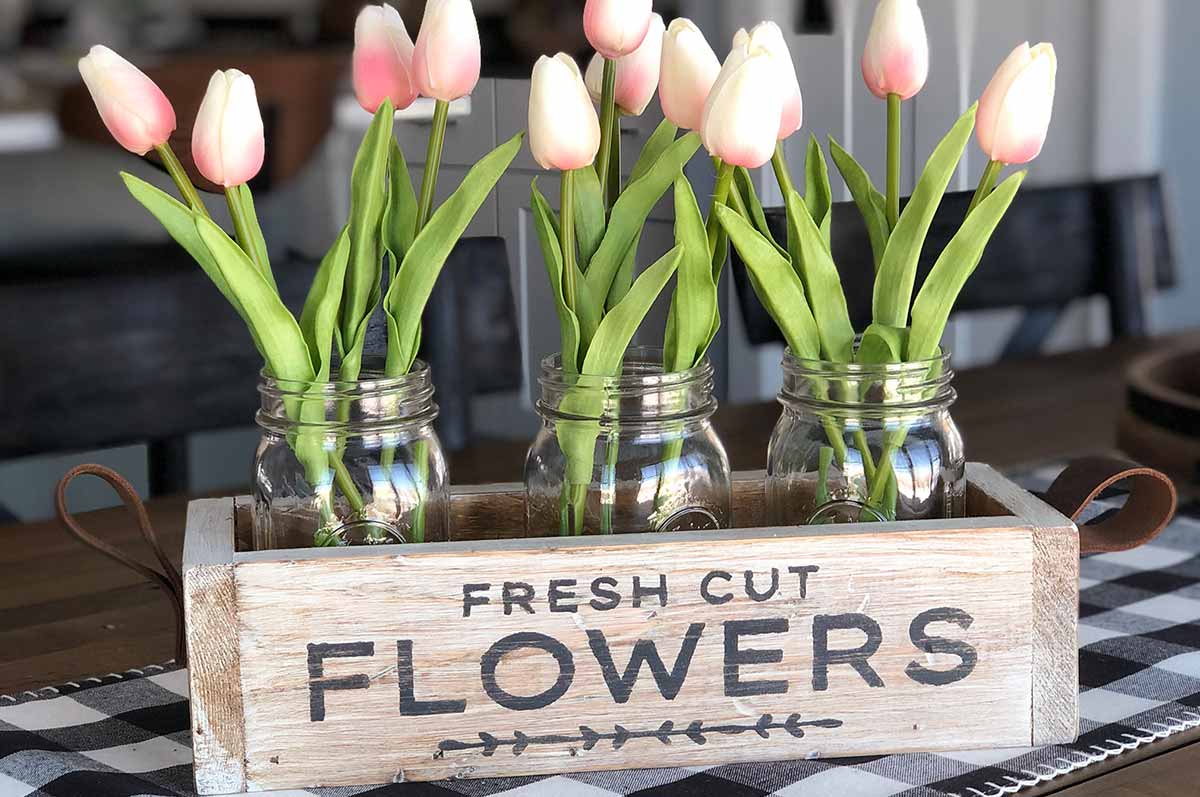 From the Heart
The best gifts come from the heart, so let the kiddos be creative with these fun gifts for mom!
Read More: 25+ Fox Valley Curbside Pickup Project Ideas
Mason Jar Photo Vase
Get crafty and make a special gift that is sure to melt moms' heart!
Mason Jar – any size
Acrylic Paint
Favorite Photo
Paintbrush
Glue
Flowers
Instructions: Clean, wash and dry a mason jar. Using the paint color of your choice, paint the entire outside of the jar and allow to dry. Once dry, glue a special photo to the front of the jar and allow to set. Fill the jar with moms favorite flowers.
Snack Stash Box
It's convenient and portable and will be a pleasant way to give mom a sweet little pick-me-up!
Plastic Container with Compartments
Assorted Candies, Chocolates or Snacks
Bow or Ribbon
Label (optional)
Instructions: Fill each compartment in the container with moms' favorite treats or snacks. The possibilities are endless, but you can include chocolates, mints, gum, nuts or dried fruit. Close the container tightly, add a bow and a "Mom's Snack Stash" label to decorate.
Paper Flower Photo Bouquet
These gorgeous blooms are cheerful and will last forever!
Cupcake Liners
Glue Stick
Photos
Straws
Vase or Jar
Small Candies
Instructions: Cut the photos in circles to fit the kiddos faces in the liners. Trim the liners to have petals or leave as is. Glue the photo carefully into the liner and attach a straw to the back of the liner. Fill the vase or jar with small candies and place the flowers.
Heart Sharpie Mug
Create a beautiful work of art that mom can cherish as she sips her coffee or tea!
Color Sharpies
Ceramic Mug
Paper
Scissors
Tape
Oven
Instructions: Cut out a heart shape out of paper – or any shape of your choice. Lightly tape the back of the shape to the mug. Using sharpies, draw designs, make dots or doodle on the mug. When your design is complete, remove the heart shape template. Place the mug in a cold oven and then turn it to 250° and bake for two hours. Allow your mug to set overnight. Gift with moms' favorite candies, teas or coffees or turn it into a cute little planter.
Lemon Sugar Scrub
Bring the spa home with this easy-to-make face scrub!
1 c. Sugar
1/4 c. Coconut Oil*
Lemon Essential Oil
Mixing Bowl
Mason Jar
Ribbon
Instructions: In a mixing bowl, add the sugar and slowly begin adding the coconut oil*. The coconut oil may be substituted with almond, jojoba or grape seed oil. Combine until the mix becomes light and fluffy. Next, add in 10-15 drops of essential oil and stir. Place your completed scrub in a mason jar, secure the lid and complete with a bow.
Photo Memory Clock
It's time to showcase some cuteness with this fun gift!
Small Battery-Operated Clock
Printed Photo
Scissors
Glue
Instructions: Remove the glass or plastic carefully from the clock and remove any backing. Cut out a small hole in the center of your photo for the clock arms to come through. Carefully slide the photo over the clock arms and place it onto the backing. Once you are satisfied with the placement, lift the photo in portions and add drops of glue. Smooth down to get rid of any air bubbles. Trim to remove excess photo remnants. Re-assemble the clock, including the glass or plastic. Allow to dry overnight. Don't have a small clock? Make this gift using a picture frame and a clock kit instead! Either way, mom will savor time with this sweet photo memory!
Handprint Oven Mit
Give mom a helping hand with this sweet homemade keepsake!
Oven Mit
Acrylic Paint
Paper Plate
Sharpie
Ribbon
Instructions: Pour paint onto a paper plate. Help the kiddos dip their hand in the paint and gently place it over the oven mit and press down. Carefully bring their hand back up, leaving an adorable print on the mit. Allow the handprint to dry. Have each child sign their name under their handprint and write a sweet message to mom. Decorate with a ribbon bow.
Popsicle Stick Magnet Frames
Create unique and modern frames to show off family photos!
Popsicle Sticks
Washi Tape
Markers
Magnets
Glue
Photo(s)
Ribbon
Instructions: Decorate popsicle sticks using Washi tape or markers. Get creative and make fun patterns or designs. Once done, line up the sticks and glue together. Once glued, carefully flip over and place two additional popsicle sticks as support and glue. On the same side, glue on magnets. On the decorated side, glue on your photo. Fasten ribbon or a bow and allow to dry.
Silly Face Soaps
All in clean fun – make mom laugh with some super silly soaps!
Clear Glycerin Soap
Essential Oil (any scent)
Milk Carton or Soap Mold
Camera or Phone
Clear Packaging Tape
Transparency Paper
Microwave-Safe Bowl
Scissors
Printer
Toothpick
Instructions: Take some super silly face photos! Then, print your desired photo(s) on transparency paper and allow to dry for a few moments and then cut out. Carefully place a clear piece of packing tape over the photo and trim the excess. In a microwave safe bowl, melt the soap according to package directions and stir until smooth. Slowly add in the essential oil and stir. Pour soap into your mold and top with your photo cutout. Caution, the soap will be hot so be sure to use a toothpick to adjust the photo in the mold. Allow the soap to set for two hours before removing it from the mold. Wrap and its ready to gift!
Thumbprint Flower Planter
Create the most unique designs with your very own fingerprint!
Wooden Box or Planter
Acrylic Paint
Paintbrush
Paper Plate
Flowers
Soil
Instructions: Paint a wooden planter in one solid color and allow to dry. Pour assorted paint colors on a paper plate. Carefully press your thumbprint in the paint and make the shape of flowers on the planter. Once your flowers are done, use a paintbrush to draw grass, leaves and stems. Allow the planter to dry completely before adding soil and flowers or make it a gift basket by adding flower seed packets, garden gloves and tools!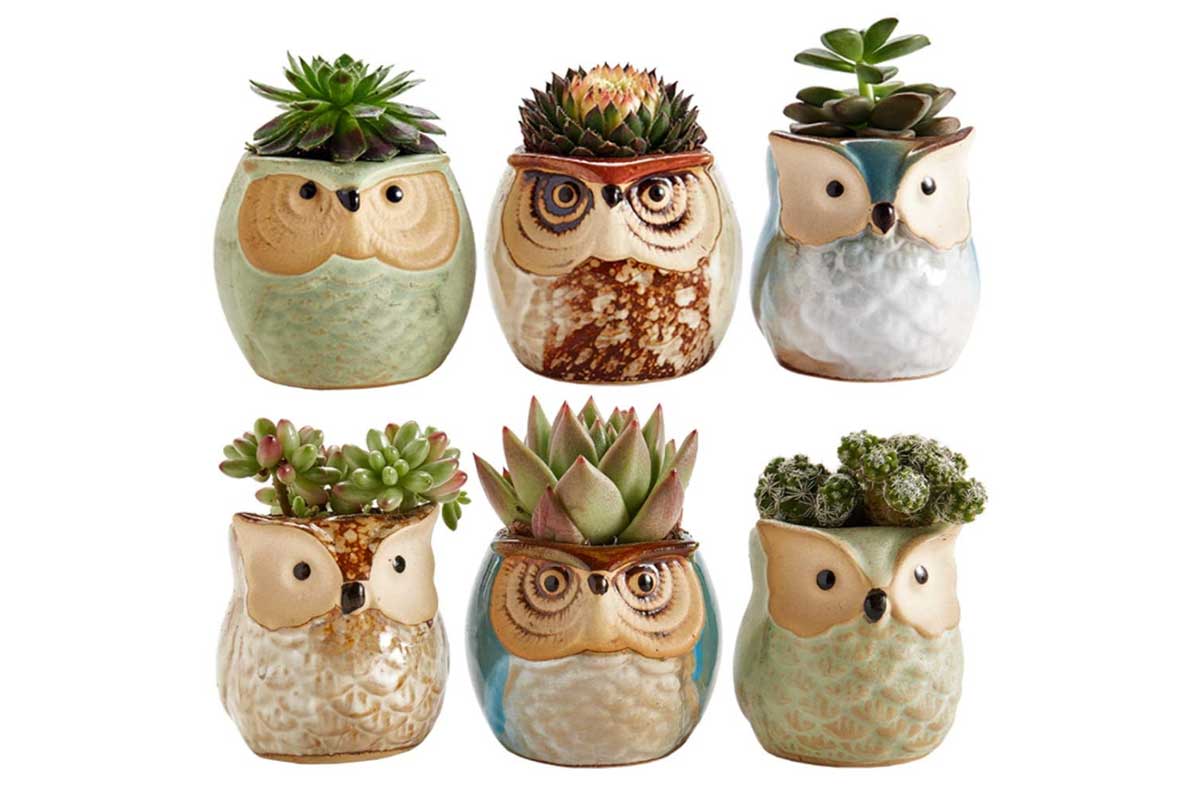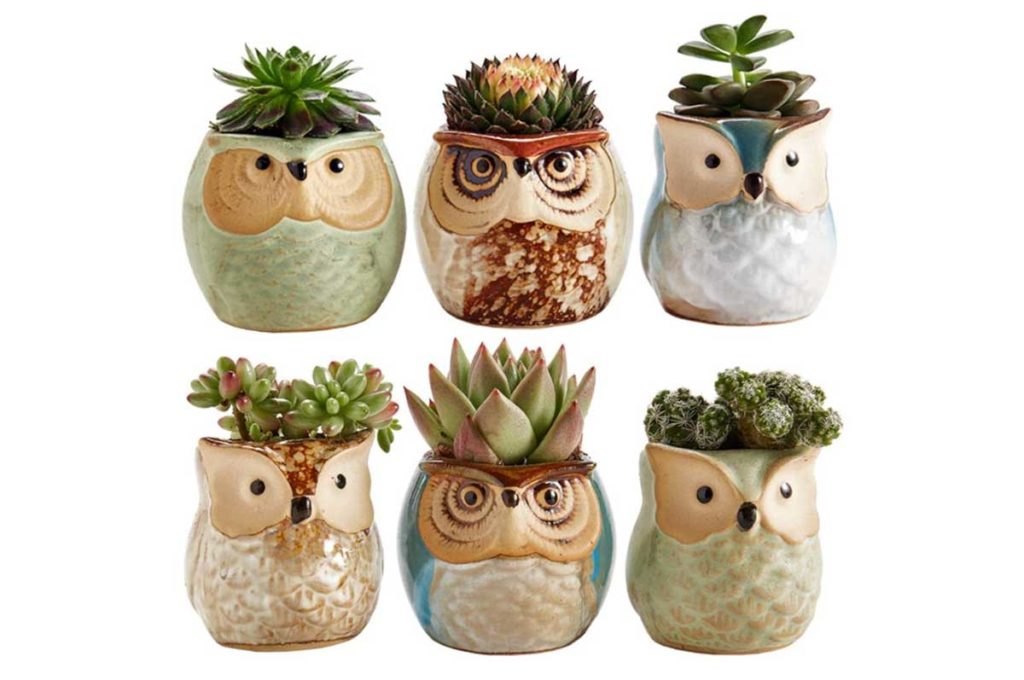 Her Digital Wishlist
If you're looking to head the Prime route and get a gift delivered right to your door – check out these fantastic ideas from Amazon that will help celebrate moms' special day!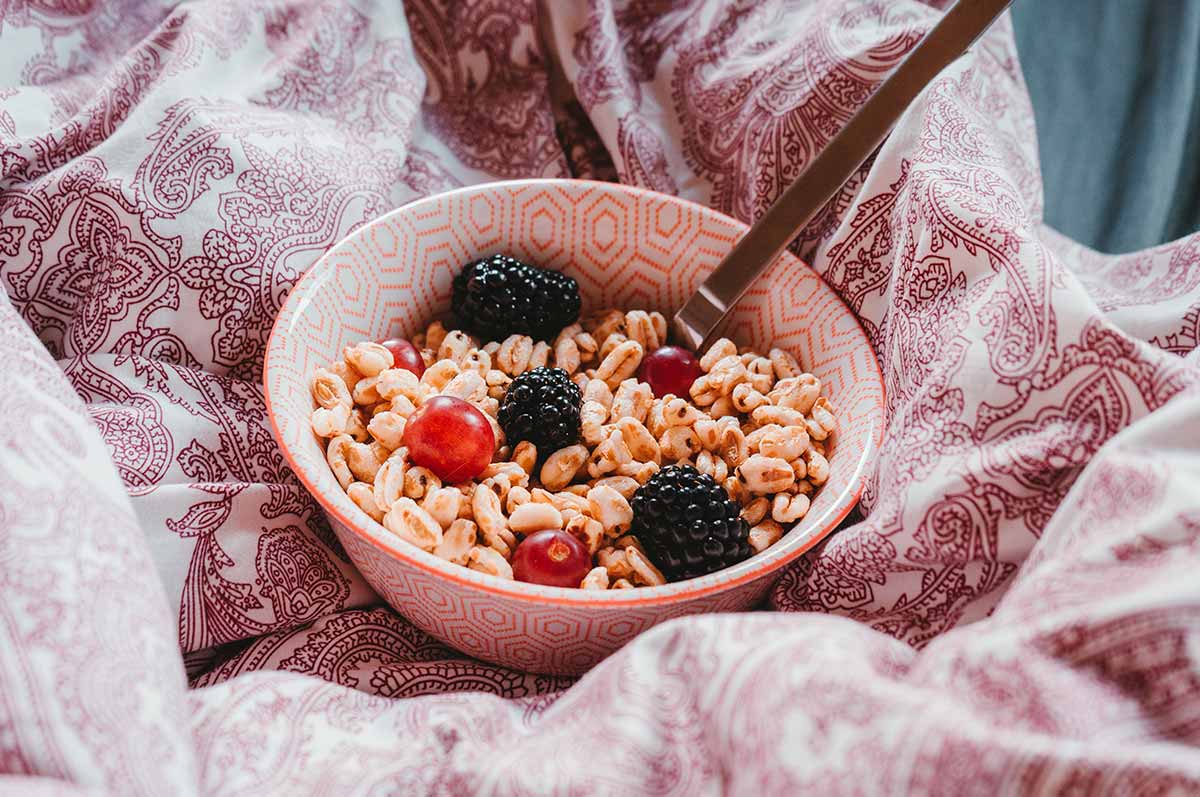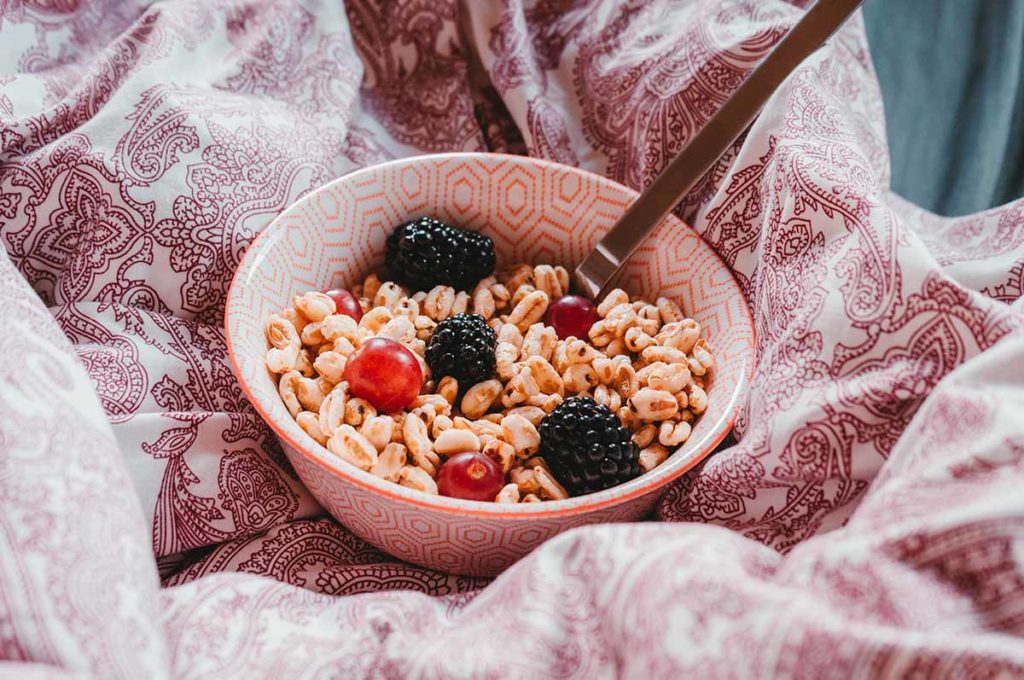 Offer Love & Kindness
If you're still wondering what to get mama on Mother's Day – look beyond flowers and chocolates and simply focus on love and kindness! What would make her feel special? Whatever you choose, let it come from the heart!
Share Your Thoughts
Tell mom just how special she is! Write a heartfelt letter or even a poem. It will be one of the most touching gifts that she will cherish. It's always a wonderful feeling to be appreciated, so show her with your words!
Make Her Breakfast
This is always a fun one for kiddos! Have the kids help in the kitchen to whip up a healthy and delicious breakfast for mom. After all, they say breakfast is the most important meal of the day and surely, mom will appreciate the break in morning routine!
Plan a Day of Surprises
Surprise mom with a day full of fun! Take her to her favorite walking trail or order a treat from her favorite bakery. It's the small gestures that count the most. Make the day about celebrating her and all the things she enjoys!
Do ALL the Chores
Land in moms' good graces by doing the chores! Wash the dishes, do the laundry, dust! Tackling the items on her daily cleaning list will give her a sense of relief from these duties for the day!
Let Her Sleep
I'll let you in on a little secret – this is the holy grail of what every mom wants! Let her sleep in, uninterrupted and allow her to wake up naturally. She could get all the chocolate or coffee in the world – but this is truly the deepest desire for us moms! We want to get lost in our fluffy pillows, less kids, husbands or door slams from downstairs. Trust me, mom will wake up refreshed and exceedingly appreciative! Better yet, combine all of these for the best day ever!
From homemade gifts to endless love, shower the moms you know with kindness and make their day special – after all, moms' especially deserve to be celebrated!
Read More: 10+ Area Restaurants Offering Curb-Side Pick Up and Delivery Perfect For Families!