Every Spring, between late April and early May, sturgeon swim along the Wolf River shoreline, looking for a place to spawn. The fish are huge, old, and kinda ugly — people often call them dinosaur fish!
You can only see the sturgeon at their spawning habitat in Spring for a couple of days when the water temperature reaches 50-60 degrees here in Northeast Wisconsin. We're lucky to be living near the only place in North America with viewable spawning sites! Heading out in the spring to see the sturgeon in action has become a loved family tradition, and we encourage everyone to try to catch a glimpse.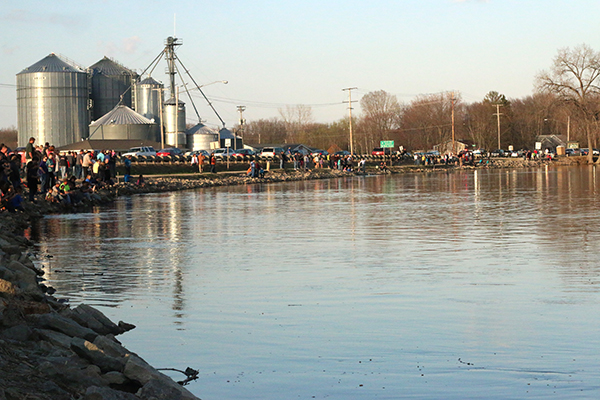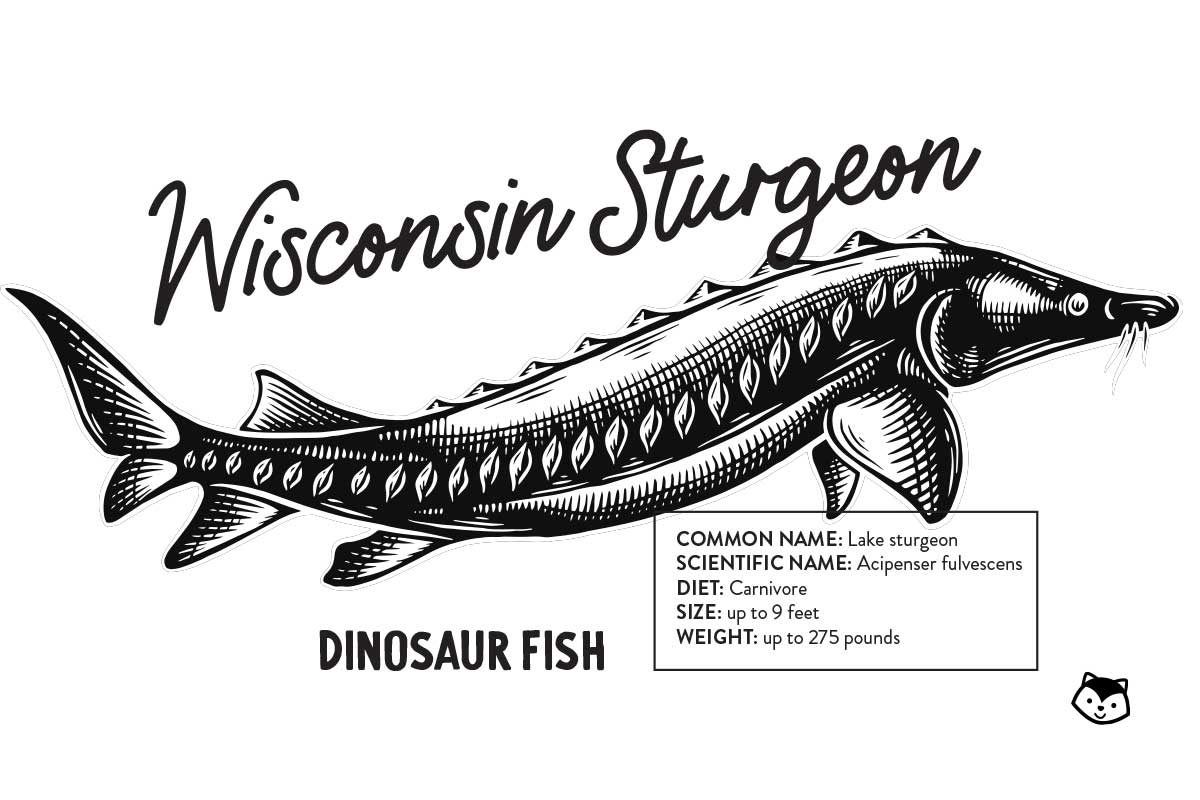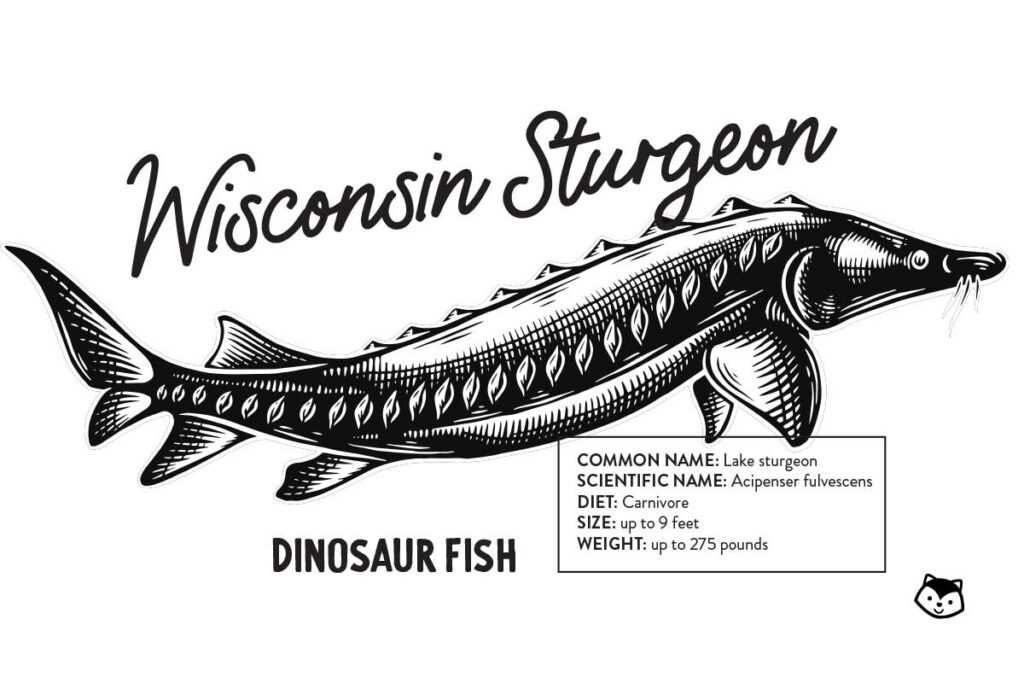 Fun Facts About Sturgeon
They are old — like really old! The lake sturgeon is the oldest and largest native fish species in North America's Great Lakes. While males may live some 55 years, females can reach more than 150.
They can get huge! It's not unusual to find one six feet long and 200 pounds. In 2012, a female sturgeon caught on Lake Winnebago in Wisconsin measured more than seven feet three inches long and weighed 240 pounds.
Sturgeon are bottom feeders. They swim along the lake or river bottom searching for food like insects, worms, snails, crayfish, small fish, insect larvae, fish eggs, and other organisms.
Where are they found? Sturgeon live in the Fox River as well as Wisconsin's major river systems including the Wisconsin, Mississippi, Chippewa, Flambeau, Manitowish, and Menominee Rivers. Lake Winnebago holds the largest single concentration of sturgeon in the world. They can also be found in the Wisconsin River's northern tip, the Mississippi, lower Wisconsin, Chippewa, Flambeau, Manitowish, and Menominee Rivers. It has been reported that the Wolf River may be the only place in North America to see the sturgeon spawn.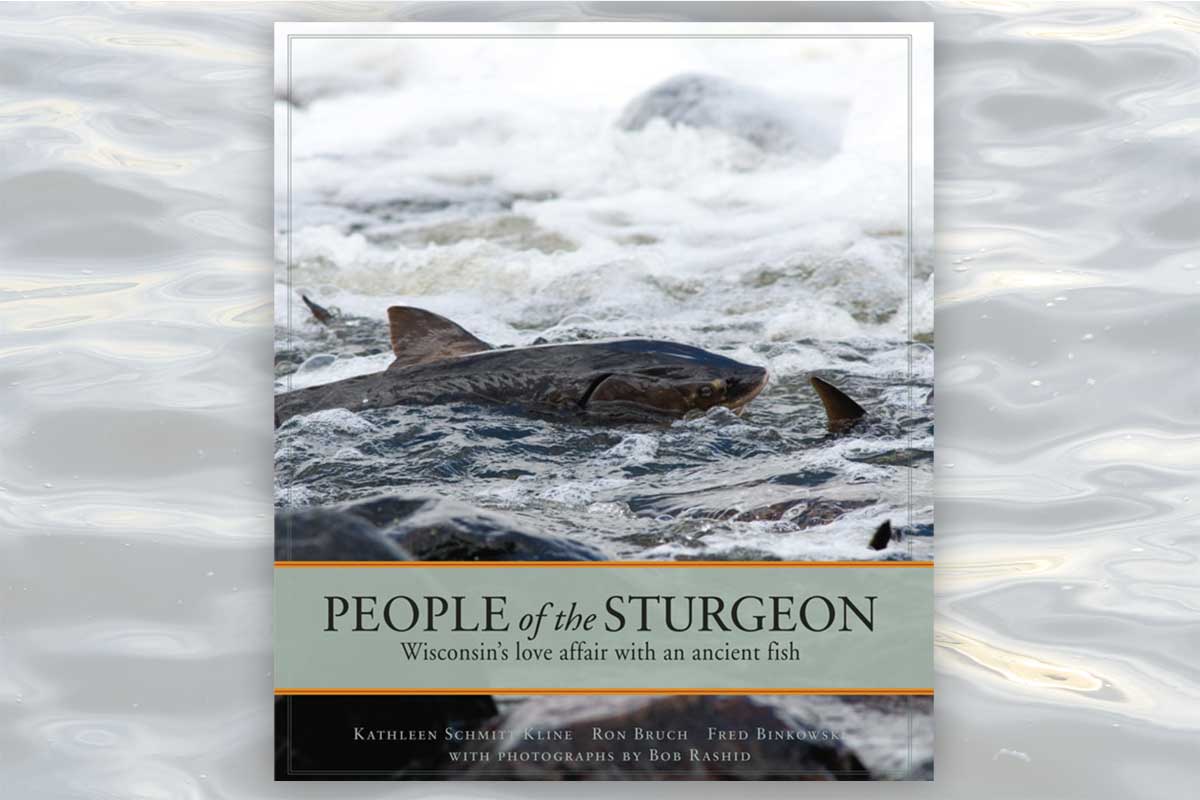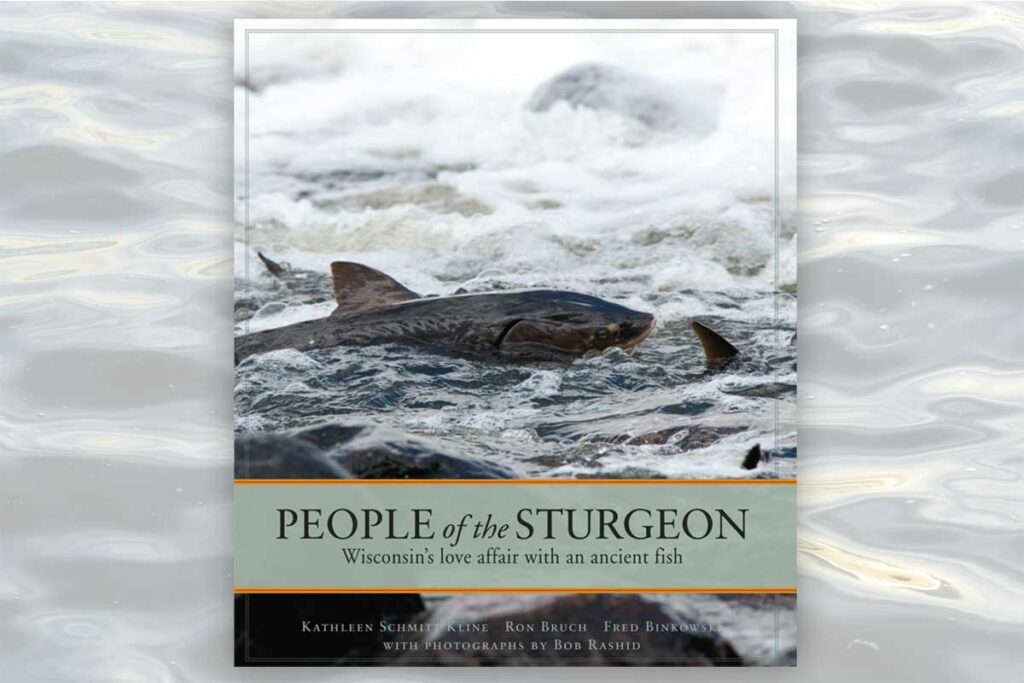 Other Places to See Sturgeon Year-Round in Wisconsin