Summer 2020 looks a little different at the gardens as we're finding most places! This year, Bookworm Gardens will be open to the public Wednesday through Sunday from 10am to 4pm.

Due to limited capacity for health and safety, reservations will be required and there will be an admission fee of $5 per person. Sheboygan County residents, Bookworm Gardens Members, and those under 2 will have free admission.

The Learning Cottage, all building restrooms, and drinking fountains will be closed. Port-o-potty facilities will be available.

Keep a six-foot distance between your self and others, face coverings encouraged. Follow the clockwise traffic flow system.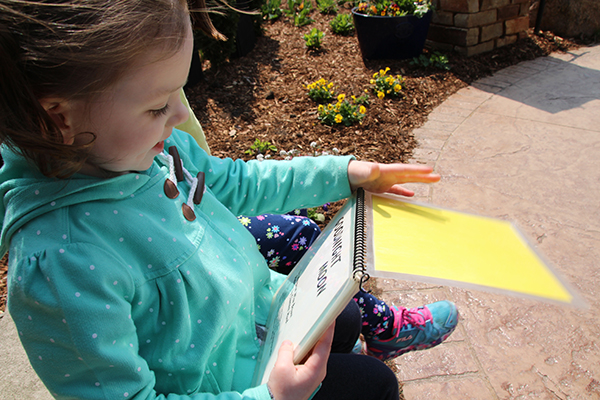 Bookworm Gardens, located in Sheboygan, near the University of Wisconsin-Sheboygan campus, opens May 1st and I couldn't wait to make another trip there. We saw all of our old favorites, like the Farm Garden and Magic School Bus, but there were also some new areas to check out!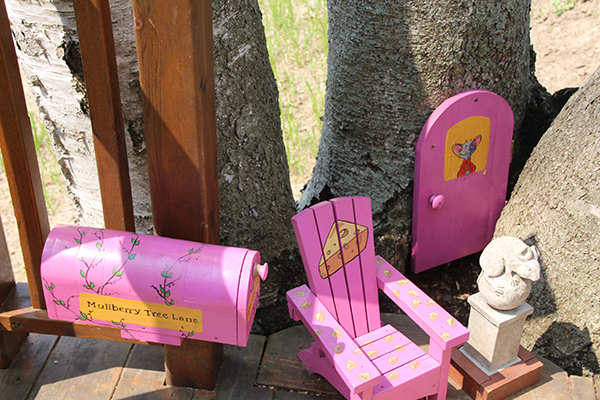 A newer section of the garden is a mini replica of the greens of Kohler's Whistling Straits. This exhibit, located near the Twitch mailbox and the Monster House, is sponsored by the PGA REACH, the PGA Tour Wives Association and the Kohler Company. Connor the Caddie, authored by Wisconsin local, Ulrich Koberstein, and illustrated by his wife, Christine Koberstein, is the inspiration for the exhibit. Connor the Caddie is a children's picture book that tells the tale of a sheep who is tired of his mundane life and dreams of becoming a caddie. The new section features a clubhouse, two cast iron sheep that the kids can climb on and a Whistling Straights sign.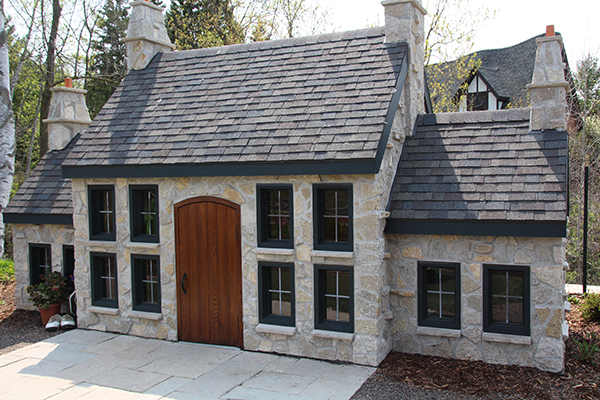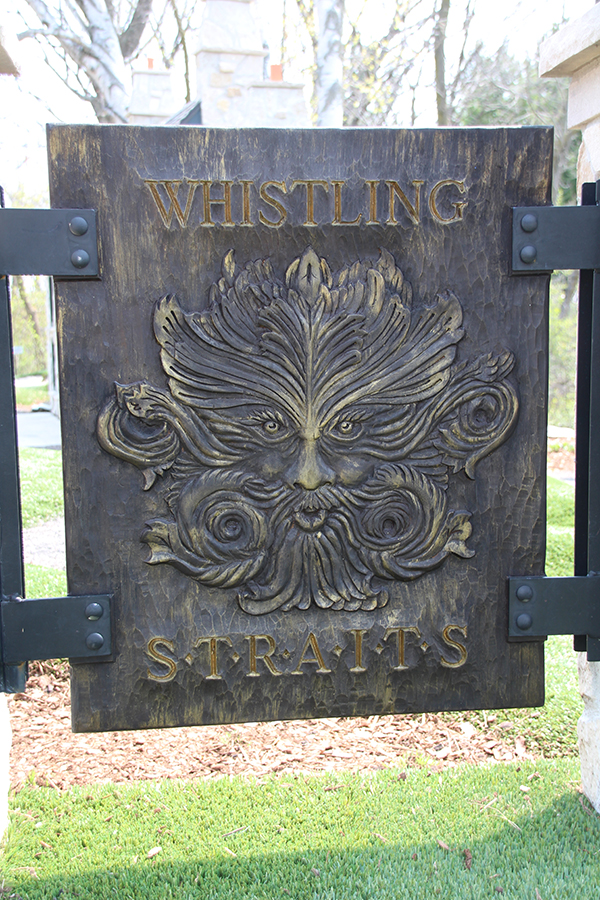 Another small exhibit that caught my eye this time was the turtle near the entrance to the park, right next to Harry the Dirty Dog. The turtle was inspired by another local author's book, Water is Water, by Miranda Paul. I love that Bookworm Gardens honors Wisconsin writers!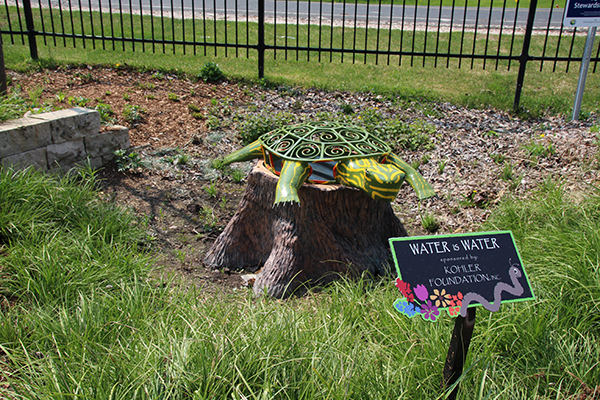 We couldn't end our trip to Bookworm Gardens without making a stop in the gift shop. The shop is small, but offers a variety of books, toys, games and t-shirts. They sell pinwheels, balls, puzzles, eeBoo toys and more!
No trip anywhere is ever complete without at least one potty break! Even the bathrooms at the gardens are decorated in a literature theme! And, they have toilet seats that have a child seat built-in, so there's no fear of your little one falling in! NOTE: BATHROOMS IN BUILDINGS ARE CLOSED FOR 2020, LOOK FOR PORT-O-POTTIES.
I hope after reading this you want to plan your own trip to Bookworm Gardens!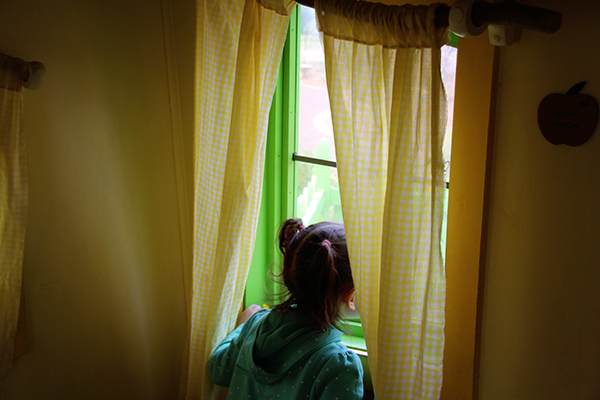 To help you with your planning, here are some of the basics about the gardens:
Location
1415 Campus Drive, Sheboygan, Wisconsin
Timed Reservations Required for 2020
Visit slots are available each Wednesday — Sunday at 10 AM, 10:30 AM, 11 AM, 11:30 AM, 12 PM, 12:30 PM, 1 PM, 1:30 PM, and 2 PM. An average visit to the Gardens is two hours in length.
Reserve your slot for July beginning on June 5.
Reserve your slot for August beginning on July 1.
Reserve your slot for September beginning on August 1.
Reserve your slot for October beginning on September 1.

No refunds, The Gardens are open rain or shine. Contact The Gardens in the event of severe weather.
Special Events
(check out the Bookworm Gardens website for more details!)
Fairyfolk Festival: July 29, 30, 31 & August 1 from 8am to 4pm

Bring your imaginations to our longest-running family event: Fairyfolk Festival! Throughout the week, we'll celebrate 10 years of Bookworm while engaging in stories, art-making, and more centered around all things magical! Enter the Fairy Garden Contest (details coming soon), go on a gnome scavenger hunt, and dress in your best mystical costume.

Reservations & admission will be required for all entries into the Gardens during Fairyfolk Festival.

Sheboygan County residents: $5 per person | Non-Sheboygan County residents: $7 per person

Bookworm members & children 2 years and younger are FREE but require a timed reservation.
2020 Secret Garden Dinner Series: July 8, July 22, August 5, August 26

Join us for four magical nights of culinary delights at Bookworm Gardens. Eat, drink, and be merry as we support 10 years of Bookworm whimsy while enjoying a four-course meal inspired by the Gardens. With a new chef every evening, you won't want to miss a night!

July 8: Philippe Cagnant of Rendez Vous
July 22: Matt Bauer with Destination Kohler
August 5: Dan Nowak & Dana Spandet of Tall Guy & a Grill
August 26: Andy Hansen, Food Enthusiast

$75 per person / per evening

Reservations are available exclusively by phone for Bookworm members on June 10 and on June 15 for non-members. Call us at 920.287.7895 or email us at info@bookwormgardens.org with questions.
Other Helpful Information
Parking is FREE!
Children must stay with an adult at all times.
No running in the gardens.
Food and beverages are allowed in the garden (no alcohol), but you must dispose of your own trash offsite.
Smoking, firearms and pets are prohibited.
Please be respectful of the gardens and do not walk through the plants and flowers, or swim in the pond.
Photographs are allowed.