Bookworm Gardens, located in Sheboygan, near the University of Wisconsin-Sheboygan campus, opens on May 1, 2022. A visit to this Wisconsin public garden tailored to families is a must-do for kids living in Northeast Wisconsin.
Just a short drive from Appleton and the Fox Valley Area, this destination is an easy day trip for even little family members with naptimes to work around.
You can easily add on another stop or two for a fun full day exploring the Sheboygan area. We have enjoyed playing on the beach and cooling off in Lake Michigan after wandering around the gardens on a warm summer day. We included some ideas at the end of the article!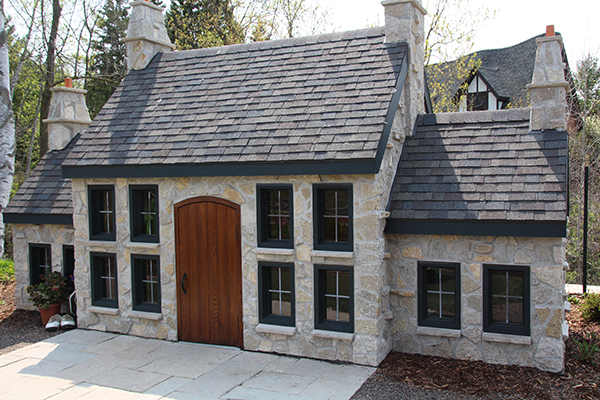 Our Favorite Spots in Bookworm Gardens
The gardens are divided into Gateways off the main paths:
Animal Gateway

The Three Little Pigs houses are a sure hit.
Relax and listen for songs in the bird-watching garden.

Creative Gateway

Visit the newer space based on the book Action Jackson about Jackson Pollock.

Memory Gateway

Have a picnic in the shadow of the Magic School Bus in the Welcome Gateway and explore the sensory garden.

Farm Gateway

Visit Charlotte's Web barn and Mr. McGregor's Garden.
Don't miss the vegetables and herbs growing and a chance to learn about composting.

Welcome Gateway

Have a picnic in the shadow of the Magic School Bus in the Welcome Gateway and explore the sensory garden.

Learning Cottage

Hansel and Gretel's house's main building has rocking chairs, a gift shop, and restrooms that are somehow just as delightful as every other space.

Pond and Wetland Gateway

Walking bridge and colorful koi at the pond.

Woodlands Gateway

Travel back in time in the Little House in the Big Woods section and visit Winnie the Pooh's house on the way to the Japanese Tea House.
Build a fairy house and be Goldilocks finding the just-right chair.
In addition to permanent features, other books are highlighted each season. There are laminated books to enjoy in You can preview the Bookworm Gardens Official Booklist for 2022 before you go and read some of the books ahead of time or search for which family favorites to look out for.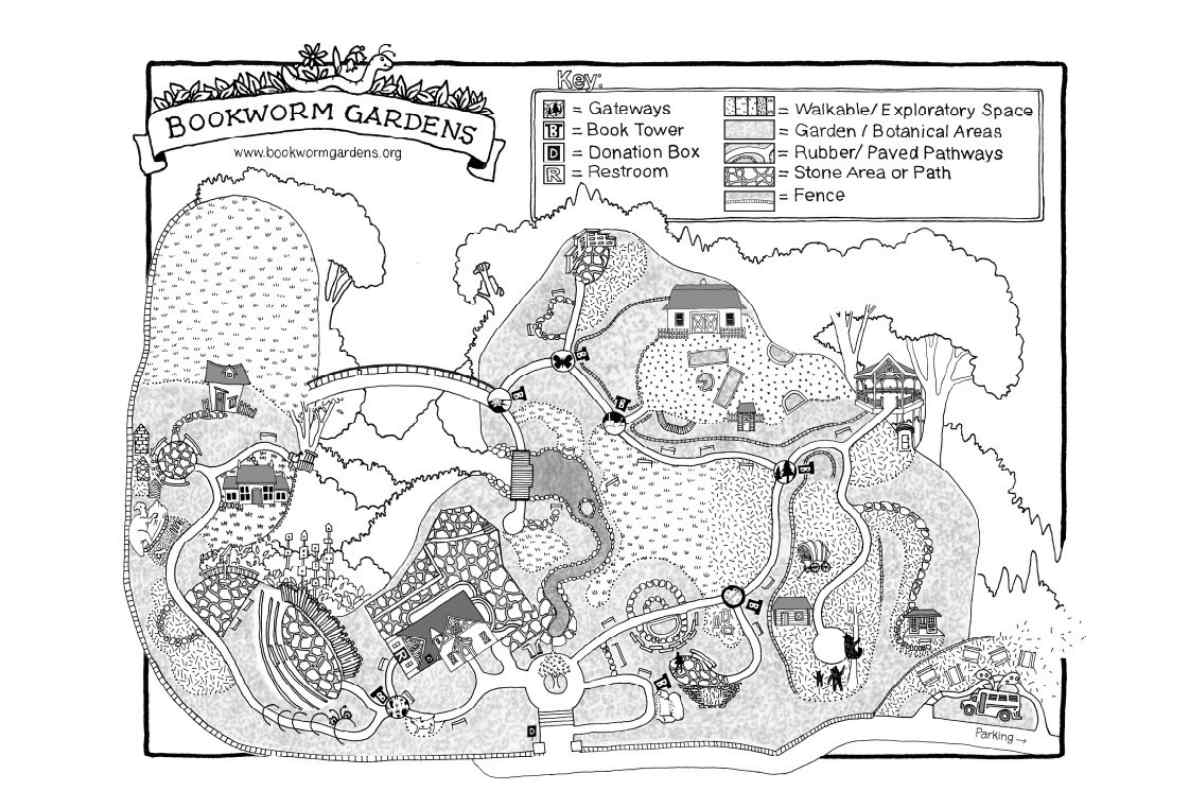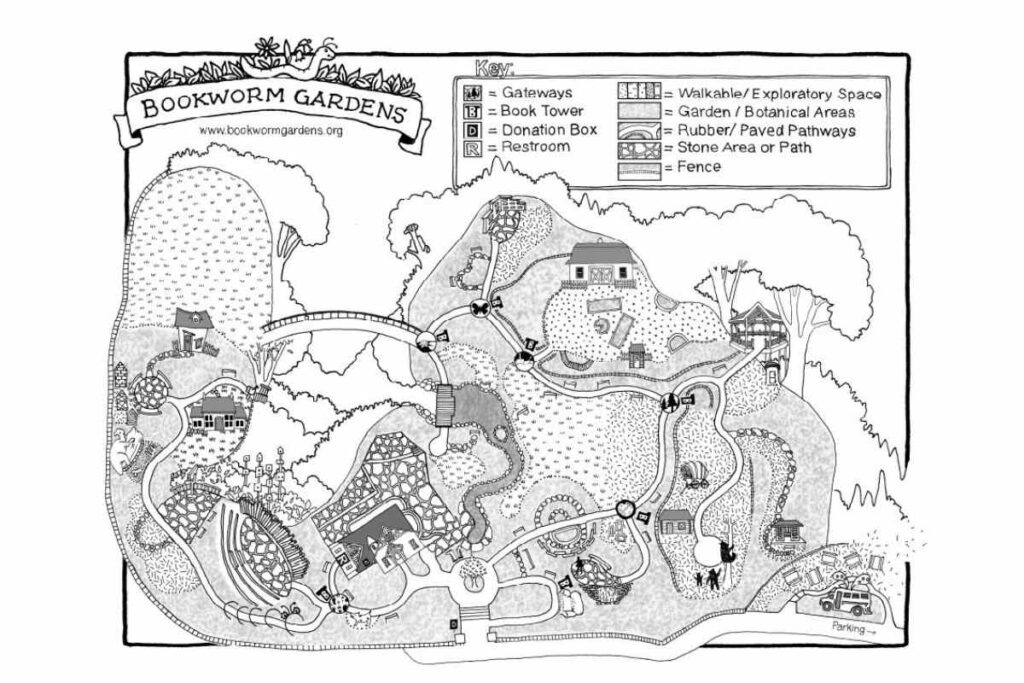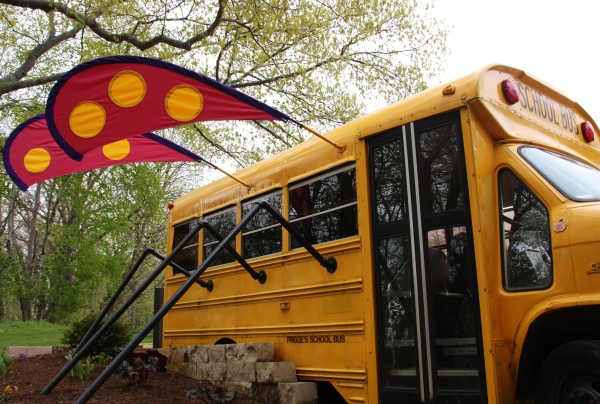 We can't end a trip to Bookworm Gardens without making a stop in their fun gift shop. The shop is small but offers a variety of books, toys, games, and t-shirts. They sell pinwheels, balls, puzzles, eeBoo toys, and more!
No trip anywhere is ever complete without at least one potty break! Even the bathrooms at the gardens are decorated in a literature theme! And, they have toilet seats that have a child seat built-in, so there's no fear of your little one falling in!
Ready to play your trip? Read on for all of the details that are good to know to plan your day.
Plan Your Visit to Bookworm Gardens
Location
1415 Campus Drive, Sheboygan, Wisconsin
Special Events
Mother's Day at the Gardens

May 7 & 8, 2022, 9 am – 5 pm
Free admission all day, and free gifts while supplies last.

Fairyfolk Festival

July 26 – 31, 2022, 9 am – 5 pm
Dress in your favorite fairy, wizard, dragon, or gnome attire to enjoy stories, art-making, and more centered around all things magical! Enter the Fairy Garden Contest, build a collaborative fairy village, dance amidst a flurry of bubbles, and hunt for gnomes.

Little Blue Truck Picnic

Saturday, June 25, 2022, 5 – 8 pm
Enjoy a picnic box, hear the story Little Blue Truck, take part in book-based activities, and enjoy the gardens after hours.

Good Night Moon Picnic

Saturday, August 6, 2022, 5 – 8 pm
Enjoy a picnic box, hear the story Good Night Moon, hunt for the red balloon and other book elements, and enjoy the garden as the moon rises.

Happily Haunted Gardens

October 15-16, 20-23 & 27-30, 2022, 5 – 8 pm
Visit for a not-so-spooky Halloween event for families.

Frost Fest
Visit the Bookworm Gardens Event Schedule for full details and to make reservations for these special days and evenings!
Other Helpful Information
Season: May 1 – October 31, 2022

Gardens are closed Monday and Tuesday in May, September, and October.
Gardens closed Monday in June, July, and August.

Hours: Vary throughout the season and week. Check them here to confirm.
Reservation Admission: $8 per person, 2 and younger free
At-the-door Admission: $10 per person, 2 and younger free
Parking is FREE!
The majority of the gardens are accessible for wheelchairs and strollers. Most paths are rubberized mulch and are easy to navigate, some paths are gravel or flagstone and can be trickier. Picnic tables are available by the Magic School Bus.
Bring your water bottles to fill at the bottle filler station. No water is available for purchase.
Children must stay with an adult at all times.
No running in the gardens.
Food and beverages are allowed in the garden (no alcohol), but you must dispose of your own trash offsite.
Smoking, firearms, and pets are prohibited.
Please be respectful of the gardens and do not walk through the plants and flowers, do not pick flowers, feed animals, or swim in the pond.
Photographs are allowed.
The gardens will close for inclement weather.
Bonus! GVK Day Trip Tips for the Sheboygan Area!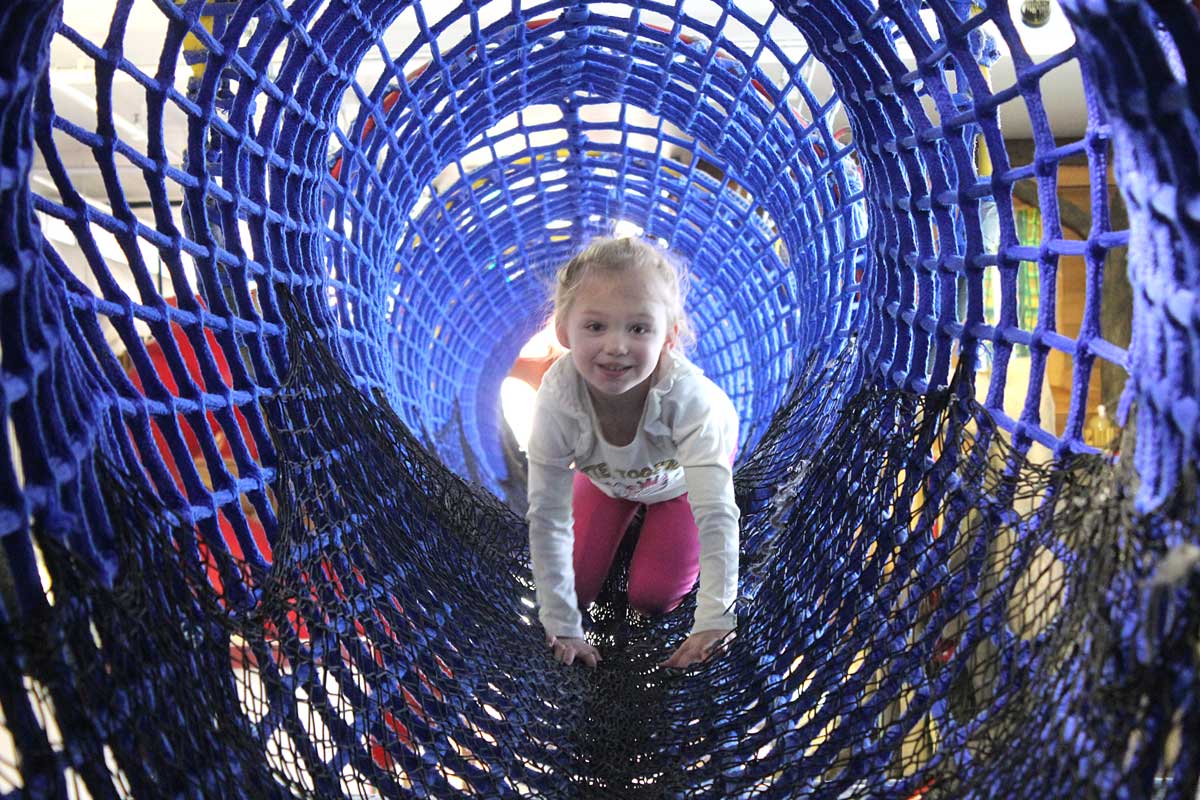 Make your visit to Bookworm Gardens part of a fun day trip!
Visit a Lake Michigan Beach! Point Beach, Neshtoha Beach, and Kohler-Andrae State Park are all beautiful options for cooling off on a summer day after touring the gardens.
Explore Above and Beyond Children's Museum in Sheboygan!
Play at a playground or grab a sweet treat before you head home.
Check out a Lake Michigan Shipwreck.