Since 2001 in Menominee Park in Oshkosh, a mile stretch along Lake Winnebago is illuminated with nearly 1 million lights creating holiday light displays from the end of November through New Year's Eve. Every year, over 15,000 vehicles drive through the park to enjoy the lights. Oshkosh Celebration of Lights also supports the community by collecting food for organizations throughout the community. In the past 18 years, over 110 tons of non-perishable food have been donated to those in need in the Oshkosh area working with United Way.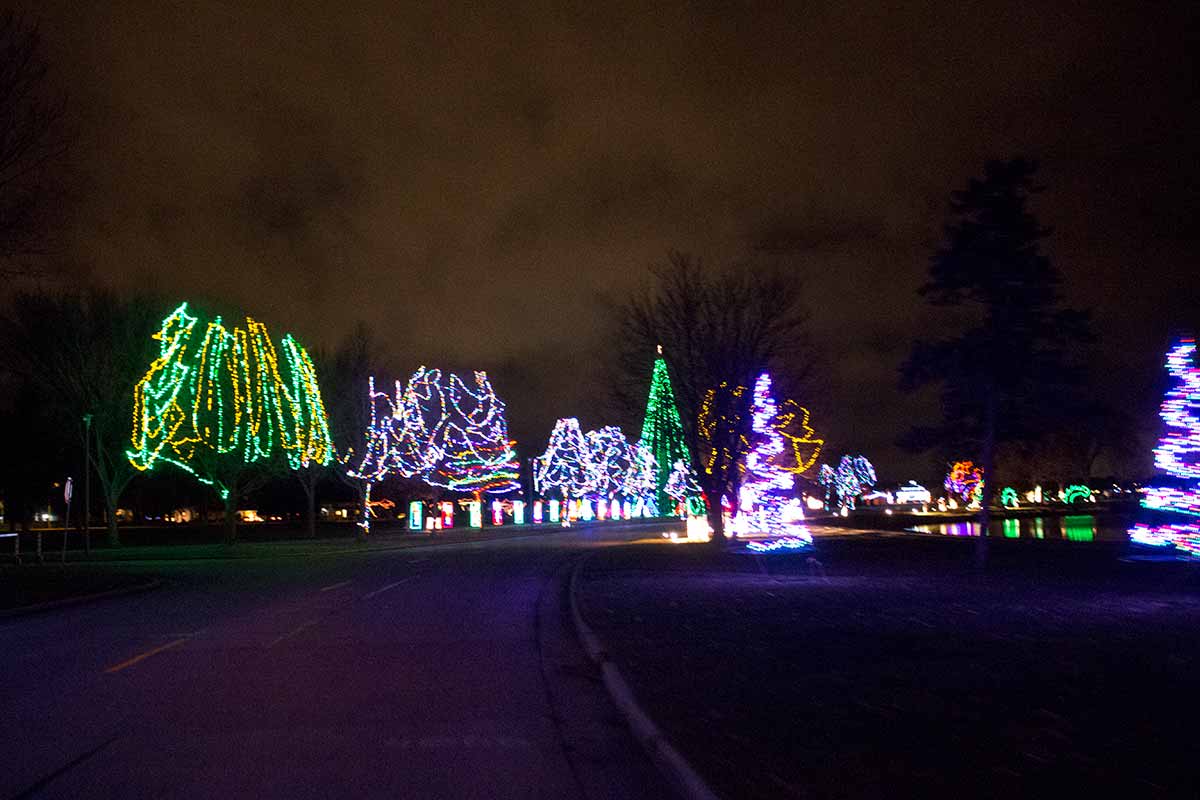 Features of Oshkosh Celebration of Lights
100 foot tree
animated light displays
sculptured displays
Santa's Workshop
Elves' Hideout with children's activities
Light Show synchronized to music at the end of the route
Gift Shop (with its own entrance this year)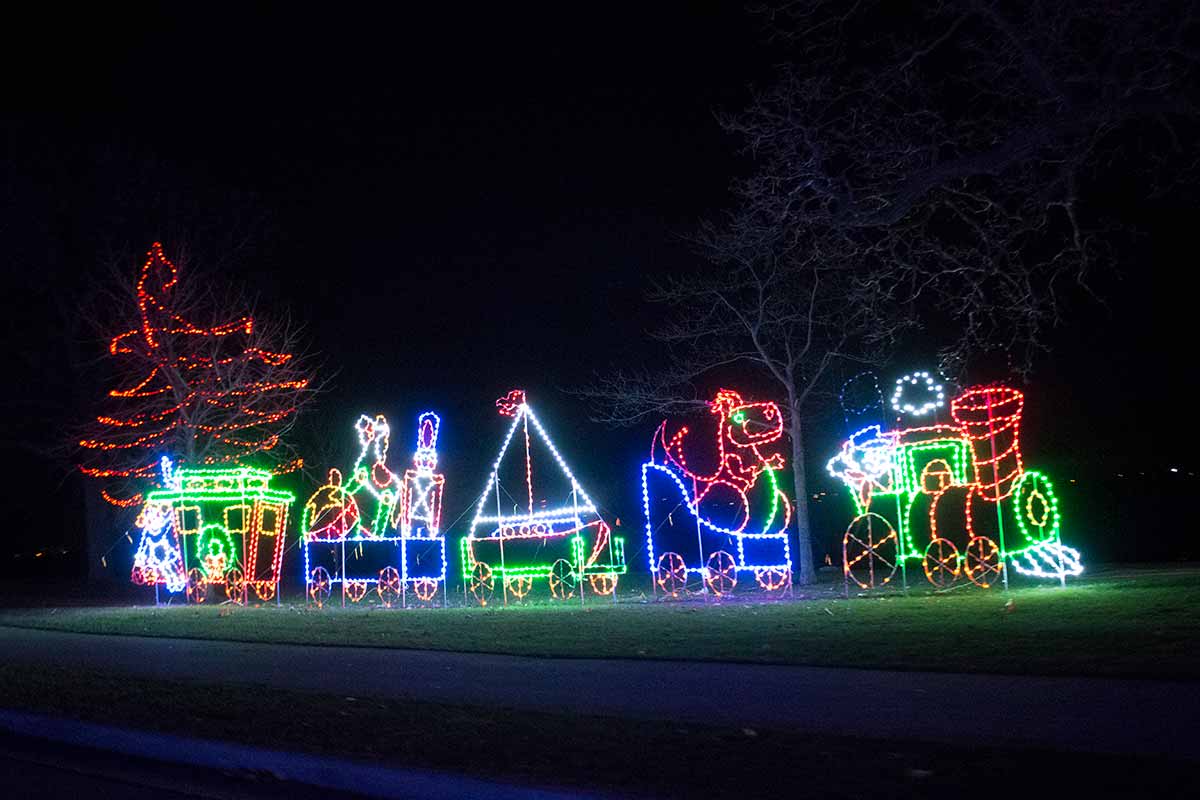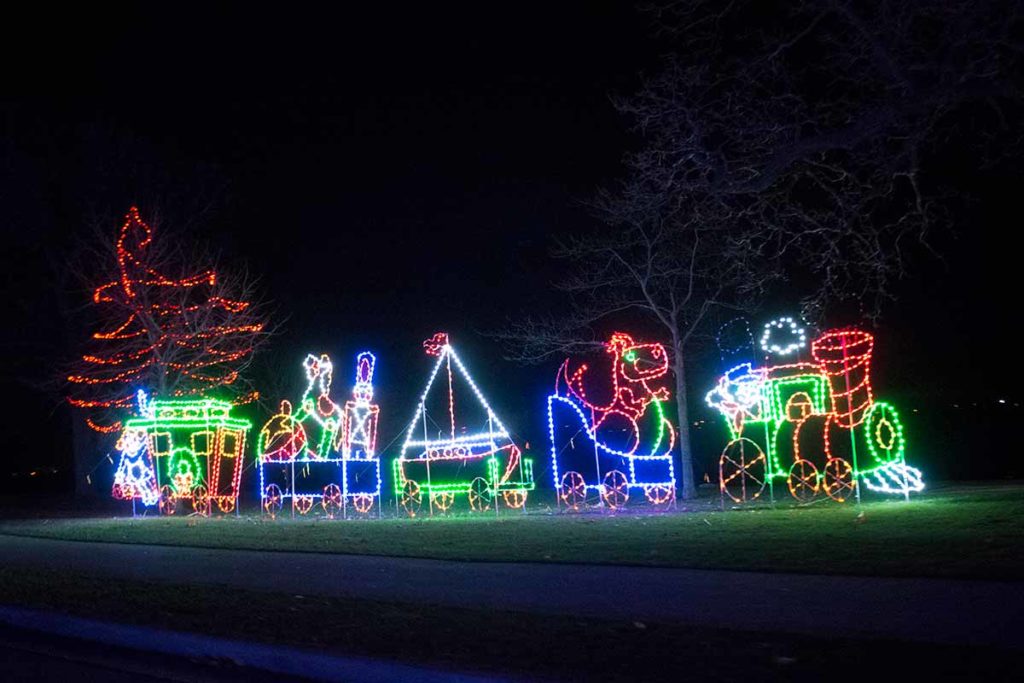 What to know before you go!
Oshkosh Celebration of Lights is a drive through display. Santa visits are indoor and FREE. Snacks and hot chocolate is available for purchase.
Admission
$10/carload, $9/carload with a non-perishable in-date food donation
When is Santa there and is there an additional cost for visits?
Santa visits are FREE and included with admission on Friday, November 29 through Saturday, December 23, 2019 from 5:30 – 9 pm.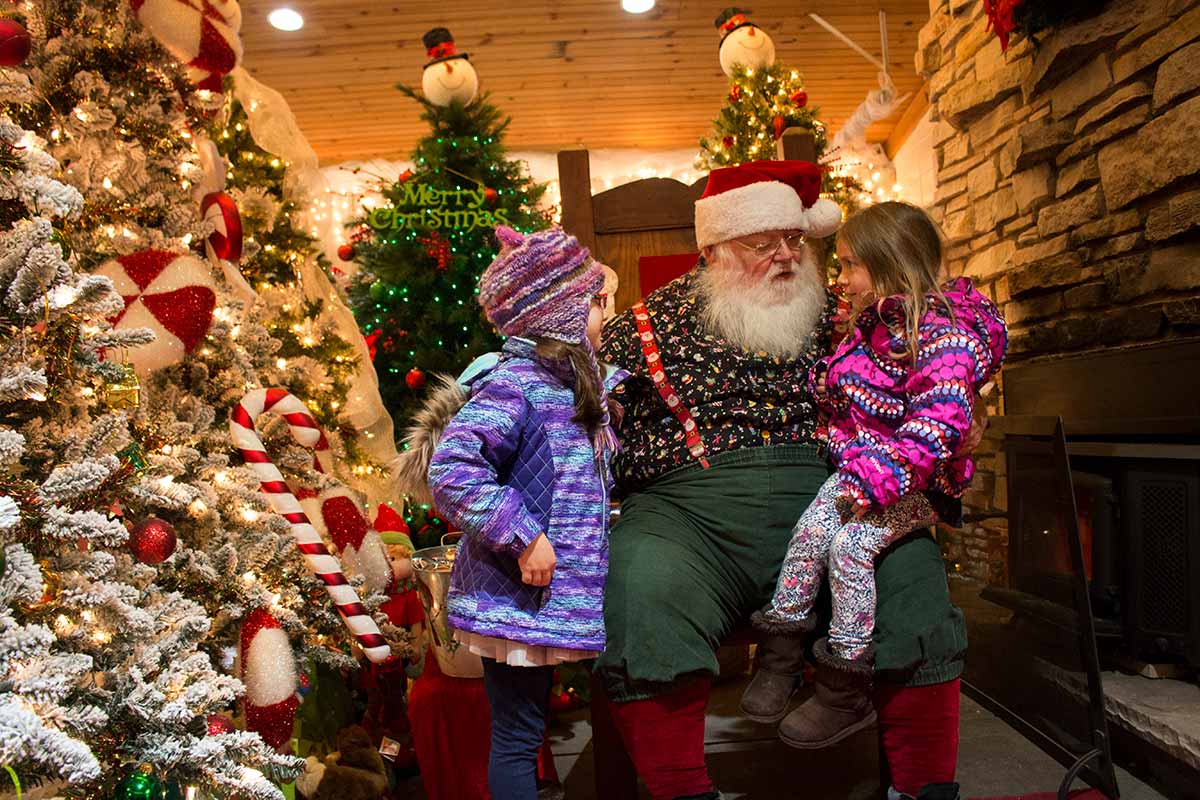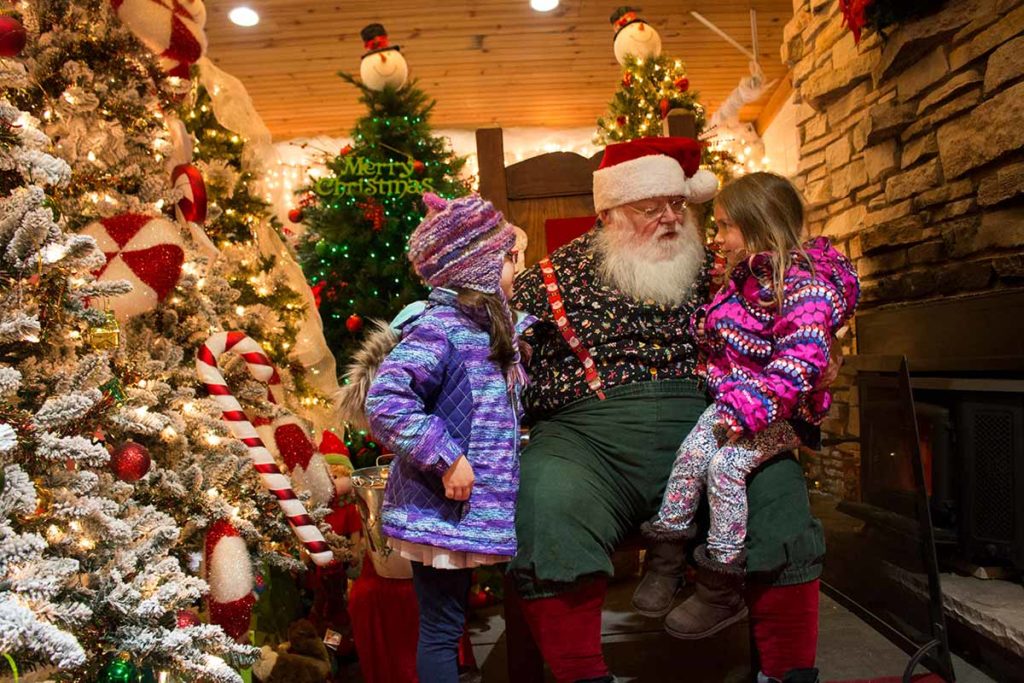 When does Oshkosh's Celebration of Lights run?
The show kicks off Friday, November 29, 2019 and runs until January 4, 2020. The light display runs daily from 5:30 – 9 pm.
Special Events & FREE Admission Nights
Tuesday, December 3, 2019: 5:30 – 9 pm
Community Night FREE Admission
Toys for Tots Night: Bring a new unwrapped toy donation.
Friday, December 6, 2019: 5:30 – 9 pm
Community Night FREE Admission
Special collection for The Teachers Closet. Teachers' closet will collect cash donations at the end of the route.
Saturday, December 7, 2019: 4 – 7 pm
Race for the Light – Ugly Christmas Sweater 5K Run to benefit Christine Ann Domestic Abuse Services. More information here.
Tuesday, December 10, 2019: 5:30 – 9 pm
Community Night FREE Admission
Cash donations collected for Oshkosh Zoological Society. Also collecting bleach, Dawn dish soap, sponges, Kong toys (all sizes), Fleet Farm gift cards, Petco gift cards and sturdy cat and/or dog toys.
Thursday, December 12, 2019: 6:30 – 8:30 pm
Lourdes Academy Choir performs 6:30 – 7:30 pm and Oshkosh North Madrigal Singers perform 7:30 – 8:30 pm.
Saturday, December 14, 2019: 5:30 – 9 pm
Oshkosh Area Humane Society Night: Bring your canine family member for a very special walk through the Celebration of Lights. Visitors in vehicles receive $1 discount per carload when they donate items such as dog food, cat litter, paper towels and pet toys for the Oshkosh Area Humane Society.
Tuesday, December 17, 2019: 5:30 – 9 pm
Community Night FREE Admission
Friday, December 20, 2019: 5:30 – 9 pm
Veterans Appreciation Night: To commemorate and honor ALL SERVICE MEN AND WOMEN, past and present, the Celebration of Lights is proud to feature our Patriotic Display. Cars carrying service men and women, who are active, retired and /or reserve, are invited to enjoy the Celebration of Lights FREE!
Wednesday, December 25, 2019: 5:30 – 9 pm
Community Night FREE Admission
Saturday, January 4, 2019: 7 – 9 pm
Night of the Torches: Hundreds of torches and roman candles will accompany the beautiful light displays.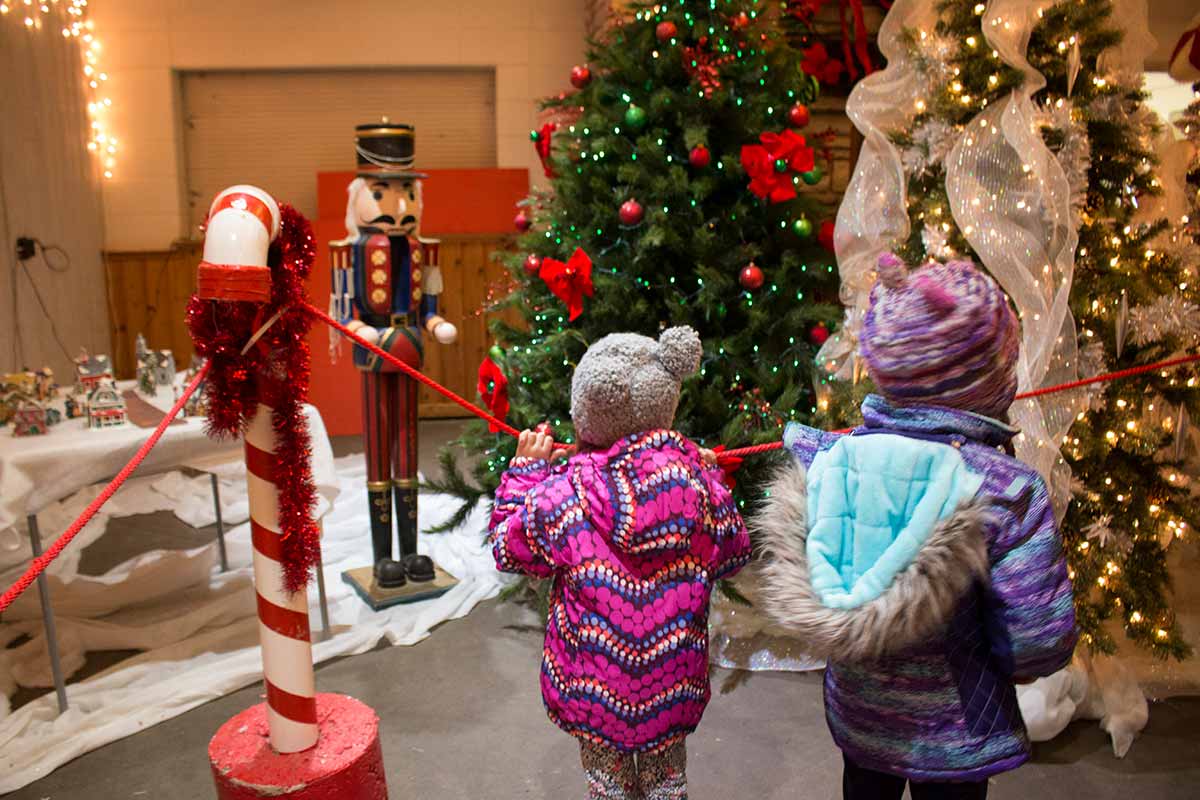 Carriage Rides: Reservation ONLY
All carriage rides must be signed up and paid for in advance. The cost is $70 for four adults and two-lap children under age 4 and includes admission to drive through the park. Reservations can be made by calling (920)303-9200 or email request for reservation to info@oshkoshcol.org.
For More Information
Oshkosh Celebration of Lights
Menominee Park, 520 Pratt Trail, Oshkosh, Wisconsin
www.oshkoshcol.org
www.facebook.com/oshkoshcelebrationoflightsSave
Save