We love how many amazing community light displays are just a short drive away. Since 2001 in Menominee Park in Oshkosh, a mile stretch along Lake Winnebago is illuminated with nearly 1 million lights creating holiday light displays from the end of November through New Year's Eve. Every year, over 15,000 vehicles drive through the park to enjoy the lights. Oshkosh Celebration of Lights also supports the community by collecting food for organizations throughout the community. In the past 18 years, over 110 tons of non-perishable food have been donated to those in need in the Oshkosh area working with United Way.
Find more lights in Oshkosh here!
Changes for 2020
Enjoy the entire experience from your vehicle! Plan to navigate our mile of beautiful lights, wave to Santa, drop off your Christmas list, and enjoy the redesigned digital show at the end.
To limit contact, only credit/debit cards will be accepted this year at our entrance huts. Still just $10 or $9 with in-date non-perishable food donation per car.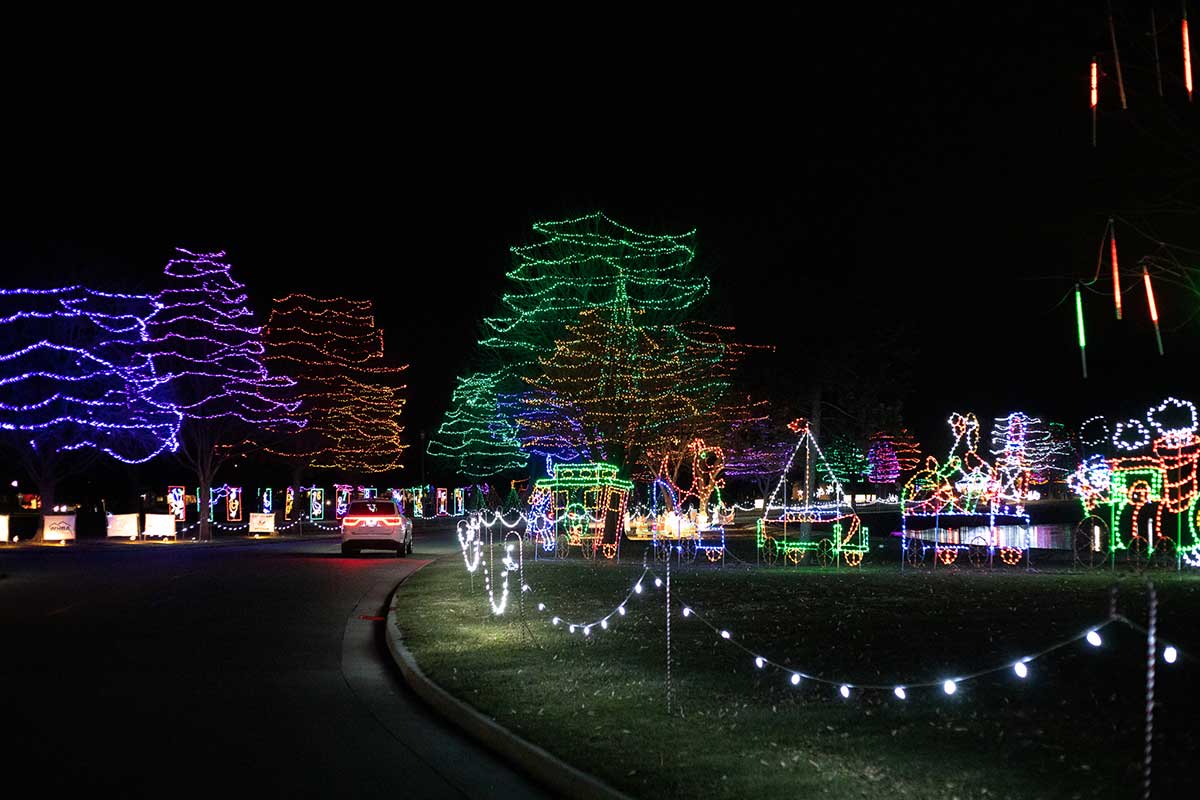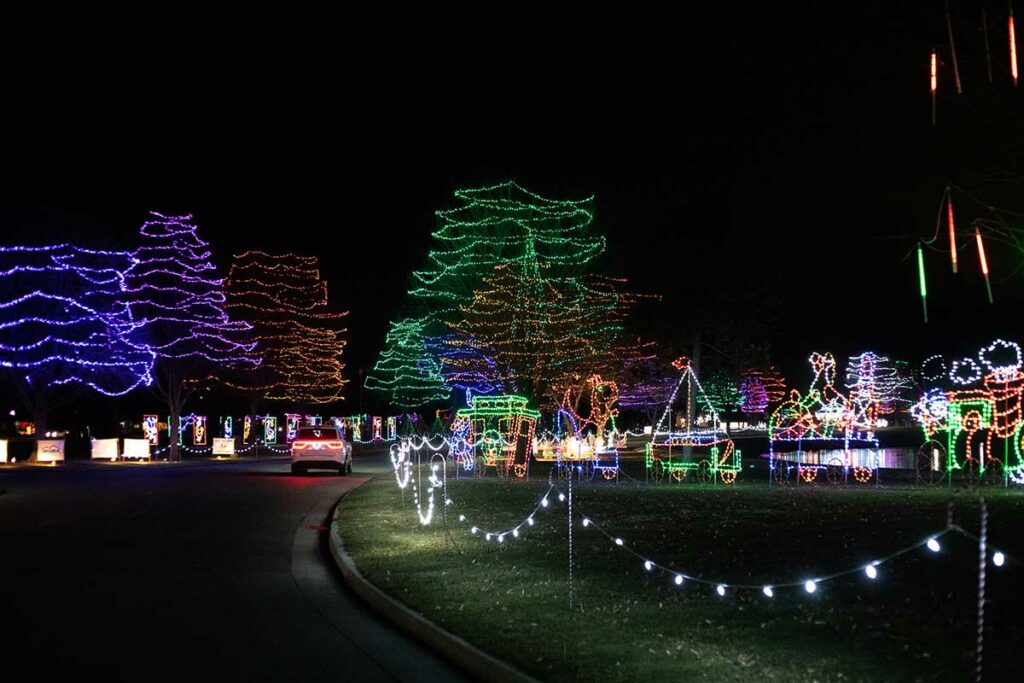 Features of Oshkosh Celebration of Lights
100 foot tree
animated light displays
sculptured displays
Santa's Workshop
Elves' Hideout with children's activities
Light Show synchronized to music at the end of the route
Gift Shop (with its own entrance this year)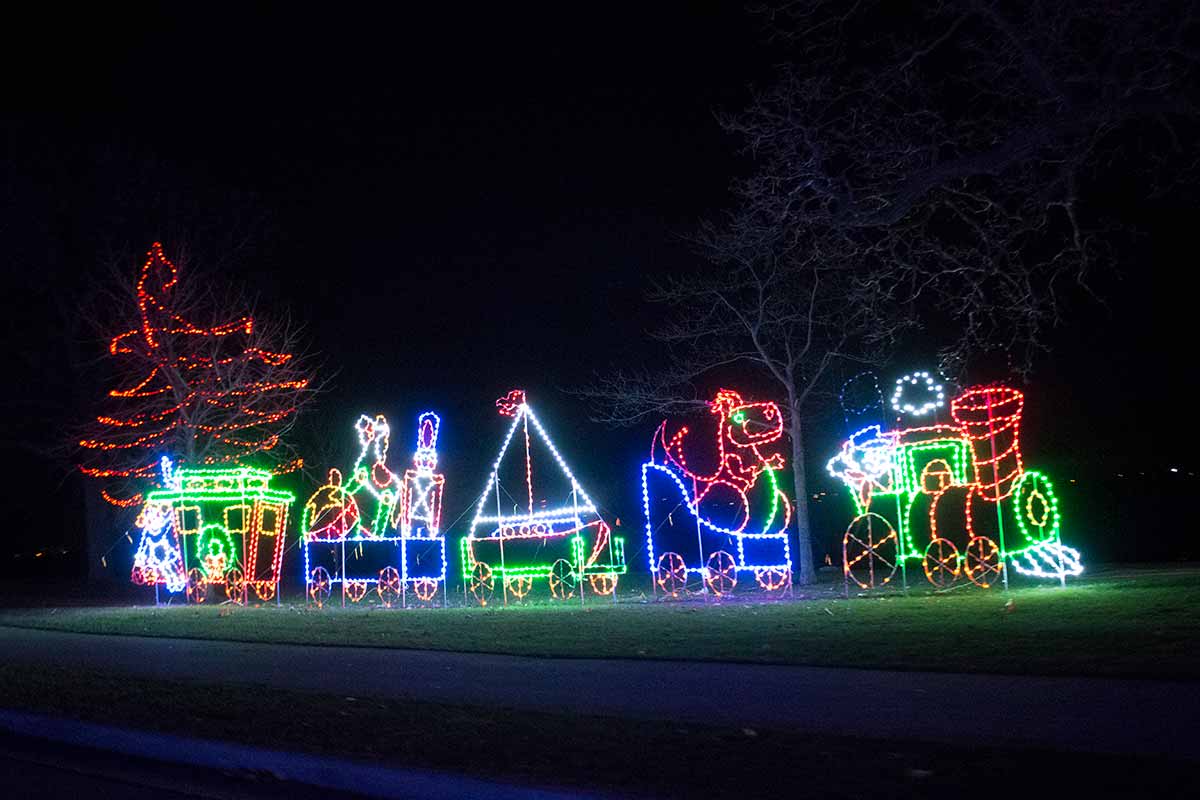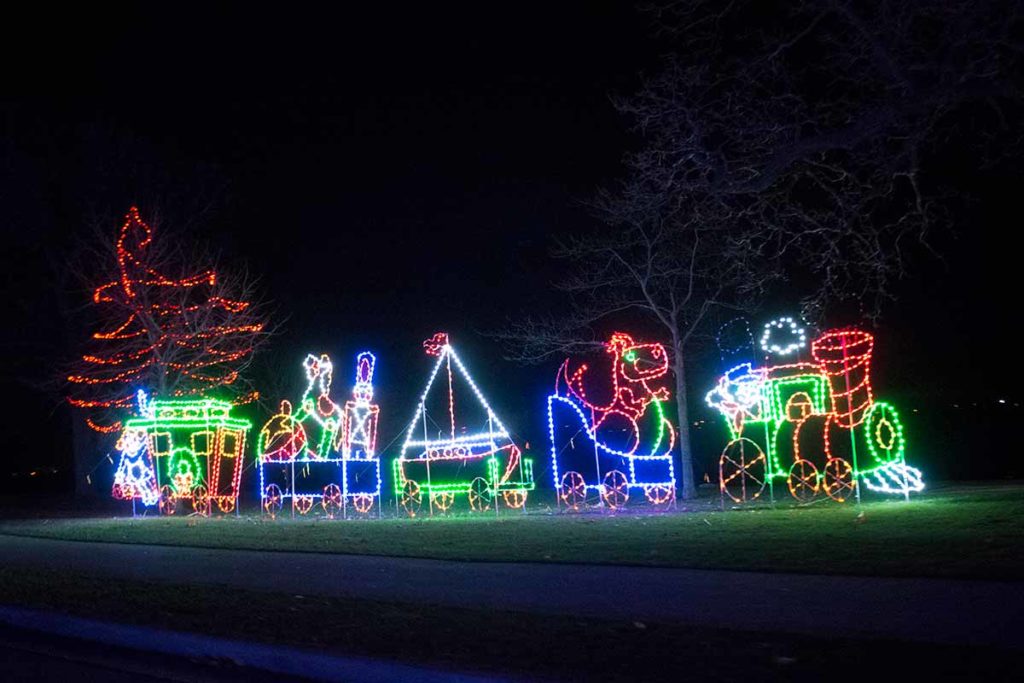 What to know before you go!
Admission
$10/carload, $9/carload with a non-perishable in-date food donation (credit or debit only)
When is Santa there and is there an additional cost for visits?
Santa visits are FREE and included with admission. Santa is available for socially distant, no contact visits November 27 – December 23, 2020 from 5:30 – 9:00 pm. Christmas Eve, he will be out with his reindeer to delivering presents.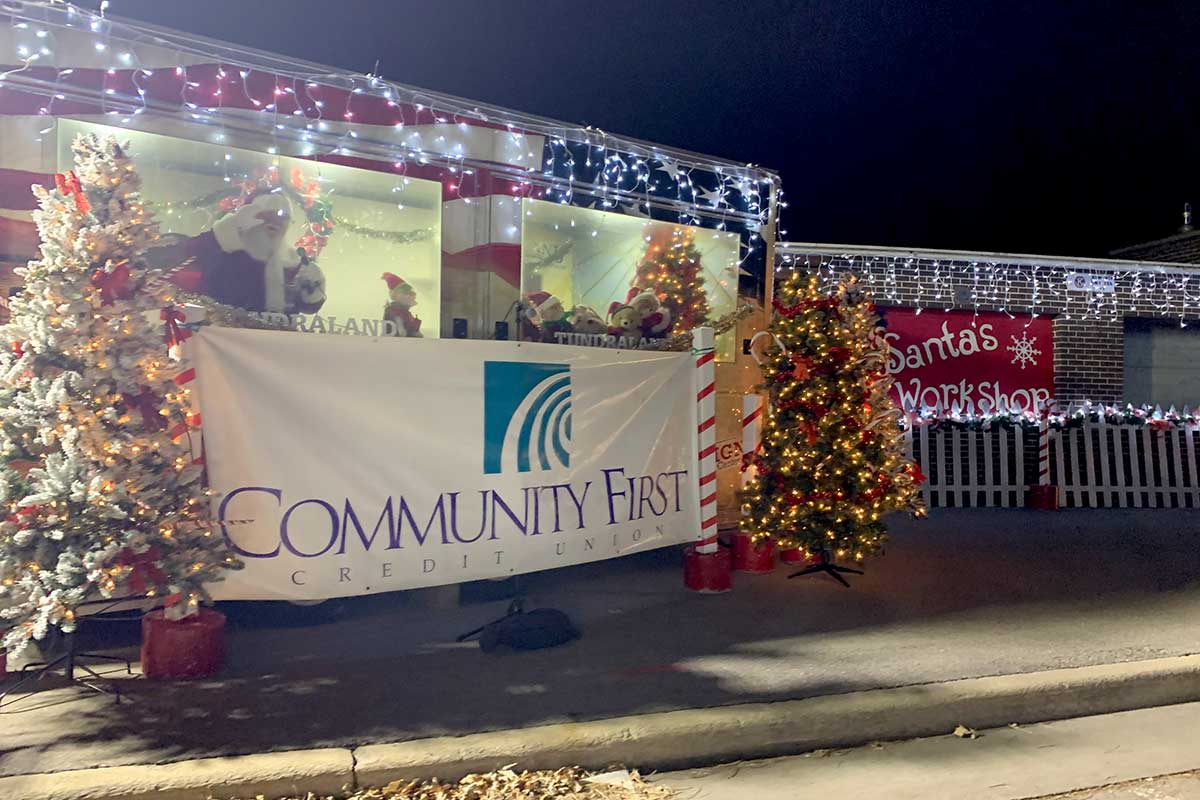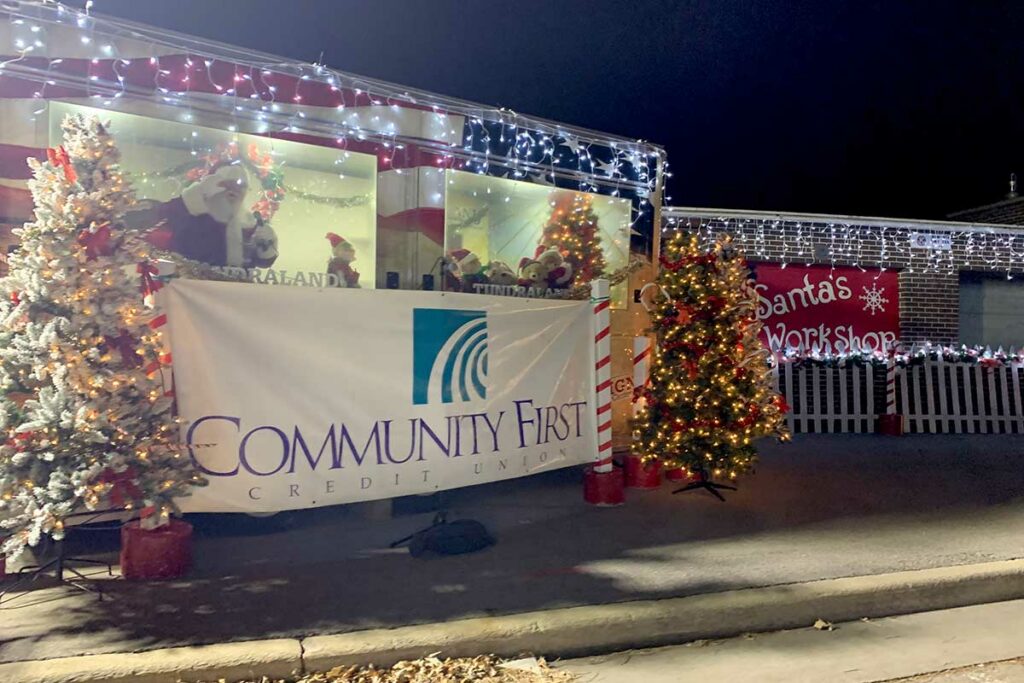 When does Oshkosh's Celebration of Lights run?
The show kicks off November 27, 2020 – January 2, 2021. The light display runs daily from 5:30 – 9 pm.
Special Events & FREE Admission Nights
Tuesday, December 1, 2020: 5:30 – 9 pm
Friday, December 4, 2020: 5:30 – 9 pm
Sunday, December 6, 2020: 5:30 – 9 pm
Tuesday, December 8, 2020: 5:30 – 9 pm
Friday, December 11, 2020: 5:30 – 9 pm
Tuesday, December 15, 2020: 5:30 – 9 pm
Sunday, December 20, 2020: 5:30 – 9 pm
Carriage Rides: Reservation ONLY
All carriage rides must be signed up and paid for in advance. The cost is $70 for four adults and two-lap children under age 4 and includes admission to drive through the park. Reservations can be made by calling (920) 303-9200 or email a request for reservations to info@oshkoshcol.org.
Make a whole night of lights! Fill up on hot cocoa, popcorn, and candy canes and hit the road for a light tour on the way to and home from Oshkosh Celebration of Lights using our Giant Holiday Lights List with a handy interactive map to plan your route.
For More Information
Oshkosh Celebration of Lights
Menominee Park, 520 Pratt Trail, Oshkosh, Wisconsin
www.oshkoshcol.org
www.facebook.com/oshkoshcelebrationoflightsSave
More Light Features
Save