The hottest consumable St Nick's Day and stocking stuffer craze is back for the 2021 holiday season! Hot chocolate bombs are spheres of thin chocolate filled with cocoa mix and fun surprises like marshmallows and candy pieces that pop open delightfully in hot milk. Many coffee shops, bakeries, and chocolatiers are making them in Appleton, Green Bay, and spots in between. Perfect opportunity to support a local business!
We recommend checking with your chosen hot cocoa retailer before heading out. Be sure to order or pick up your hot chocolate bombs soon if they are on your shopping list, they sell out fast!
All Tied Up Floral Cafe, N474 Eisenhower Dr. Suite L, Appleton, 920-257-4067

All Tied Up Floral Cafe is located right off College Avenue near the Heart of the Valley YMCA. Due to high demand, hot chocolate bombs must be ordered ahead and a limited number are available first-come, first-serve in the morning. There is a drive-through window that you can use for pick up for a low contact interaction. 
All Tied Up also has a full menu of handcrafted coffee with delish seasonal flavors like Frosted Shortbread Cookie and Pumpkin Spice Lattes. You'll also find Chocolate Shoppe ice cream, a weekly rotation of cupcakes, gluten-free treats,  houseplants, candles, and flowers for all occasions. 

Brewed Awakenings, 107 East College Avenue, Appleton, 920-882-9336

Preorders available, fun limited flavors like pop rocks, unicorn, and snow globe. Keep an eye on their Facebook page.

Copper Rock Coffee Co, 210 W College Ave, Appleton, 920-882-9462

Multiple flavors are available in-store.

Monzu Bakery & Custom Cakes, 620 Gray Street, Green Bay (new location!), 920-639-9869

Available in limited quantities, by preorder only.
Monzu recently relocated and is not currently open to the public. Watch their Facebook page for re-opening updates.

Pawffee Shop, 1745 N Casaloma Dr, Appleton, 920-257-4621

Chocolate will be available soon, additional flavors coming, all supplied by Monzu Bakery.
Check the Pawfee Shop Facebook page for updates.

Crazy Sweet, 514 W College Ave, Appleton, 920-944-8010

8 different kinds: Regular, Andes Mint, Peppermint, S'mores, Cookies & Creme, Mocha Cocoa Bomb, Salted Caramel, and Unicorn. First Come, First Served Daily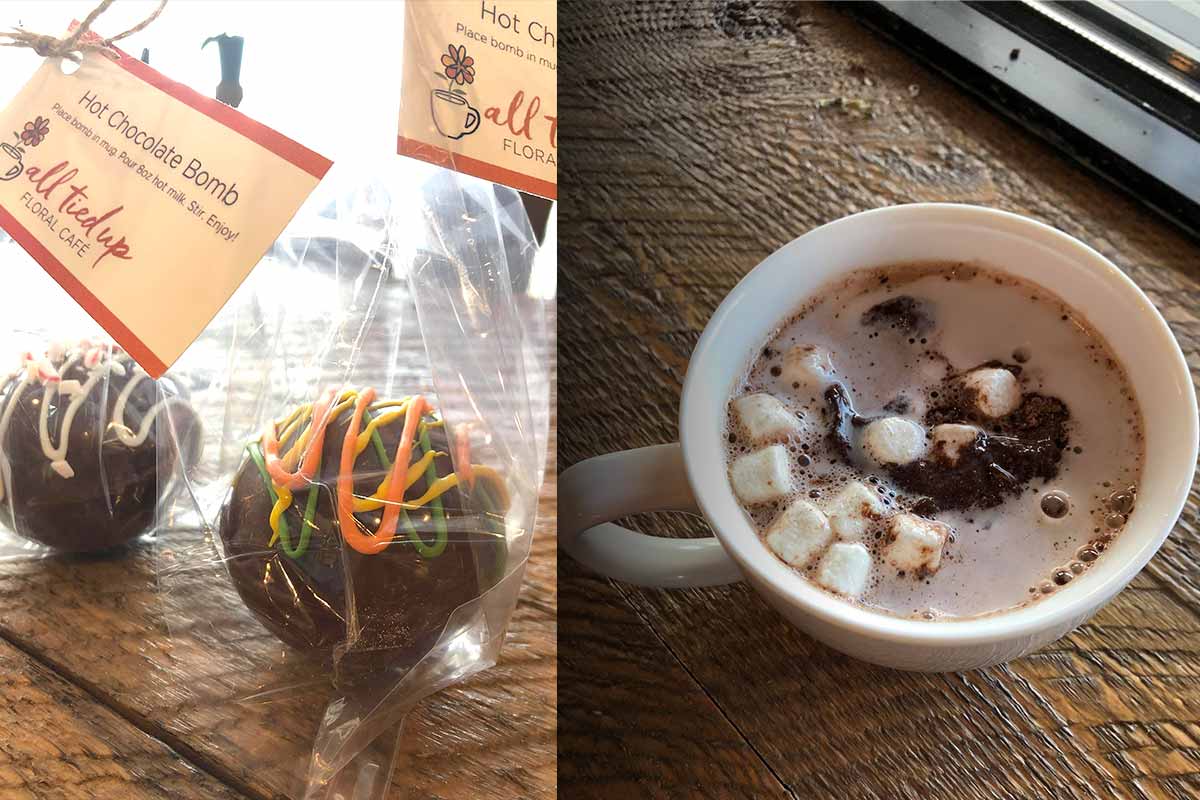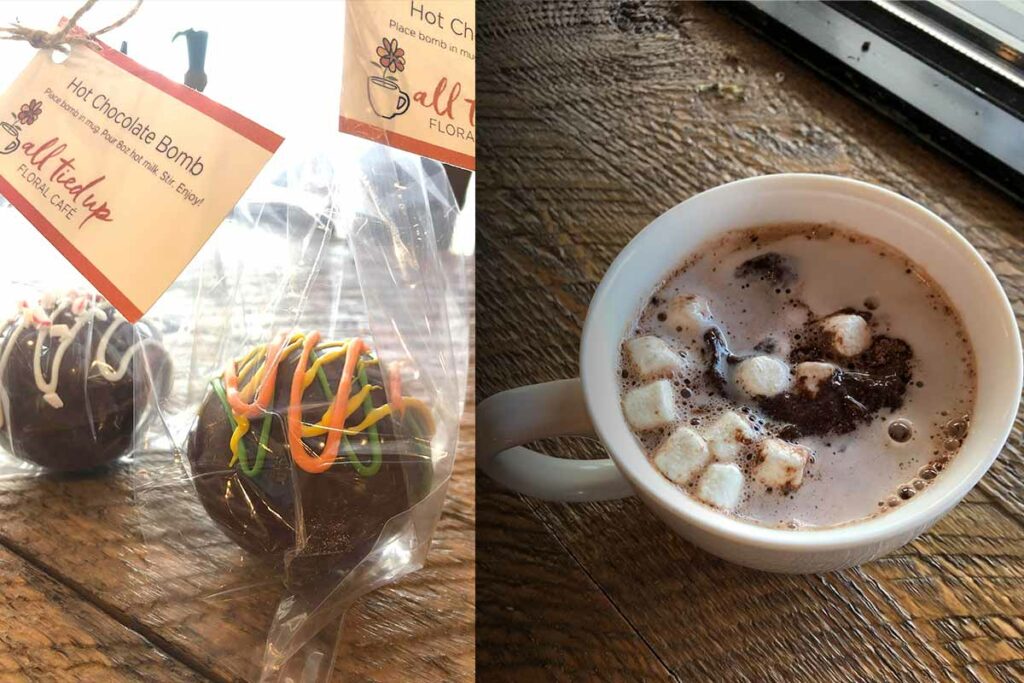 More Area Hot Chocolate Recommended by GVK Readers
Seth's Coffee, 323 E Washington St, Appleton, 920-221-3310

106 E Main St, Little Chute, 920-687-6551

"Hot chocolate with oat milk is out of this world amazing!"

Fireside Cafe, Located inside Christ the Rock, W6254 US Highway 10/114, Menasha

"Smooth and creamy. I love it with oat milk!"
"Very chocolatey, and not too sugary-sweet."

Copper Rock

210 College Ave, Appleton
1835 E Edgewood Dr Ste 108, Appleton (Drive Through Available)
313 Dousman St, Green Bay
"Mexican hot chocolate with whole milk. Yum!"

SAP, 708 N Casaloma Dr, Appleton

"Their hot cocoa is the best — and it comes with a homemade marshmallow on the side!"

Benjamin Brewer

Mobile Coffee Camper
"Made with specialty dark chocolate, steamed with whole milk, topped with whipped cream and chocolate drizzle."
Honorable Mentions, Drive-Throughs, & Take Home
Take your hot cocoa on a holiday lights tour!