We were crazy about the hot chocolate bomb video making the social media rounds and we were so excited that there is a cafe right in Appleton making them! Our kids were delighted by the melting chocolate opening up to let out a little burst of marshmallows and cocoa mix. The bombs are a chocolate shell and make a super-rich cup of hot chocolate that everyone enjoyed.
All Tied Up Floral Cafe is located right off College Avenue near the Heart of the Valley YMCA. They're working on both fall and winter-themed bombs and taking orders now. They can be ordered as singles for $5 or a set of 4 for $18. Due to high demand, they must be ordered ahead. There is a drive-through window that you can use for pick up for a low contact interaction.
All Tied Up also has a full menu of handcrafted coffee with delish seasonal flavors like Caramel Apple and Pumpkin Spice Lattes. You'll also find Chocolate Shoppe ice cream, a weekly rotation of cupcakes, gluten-free treats, houseplants, candles, and flowers for all occasions.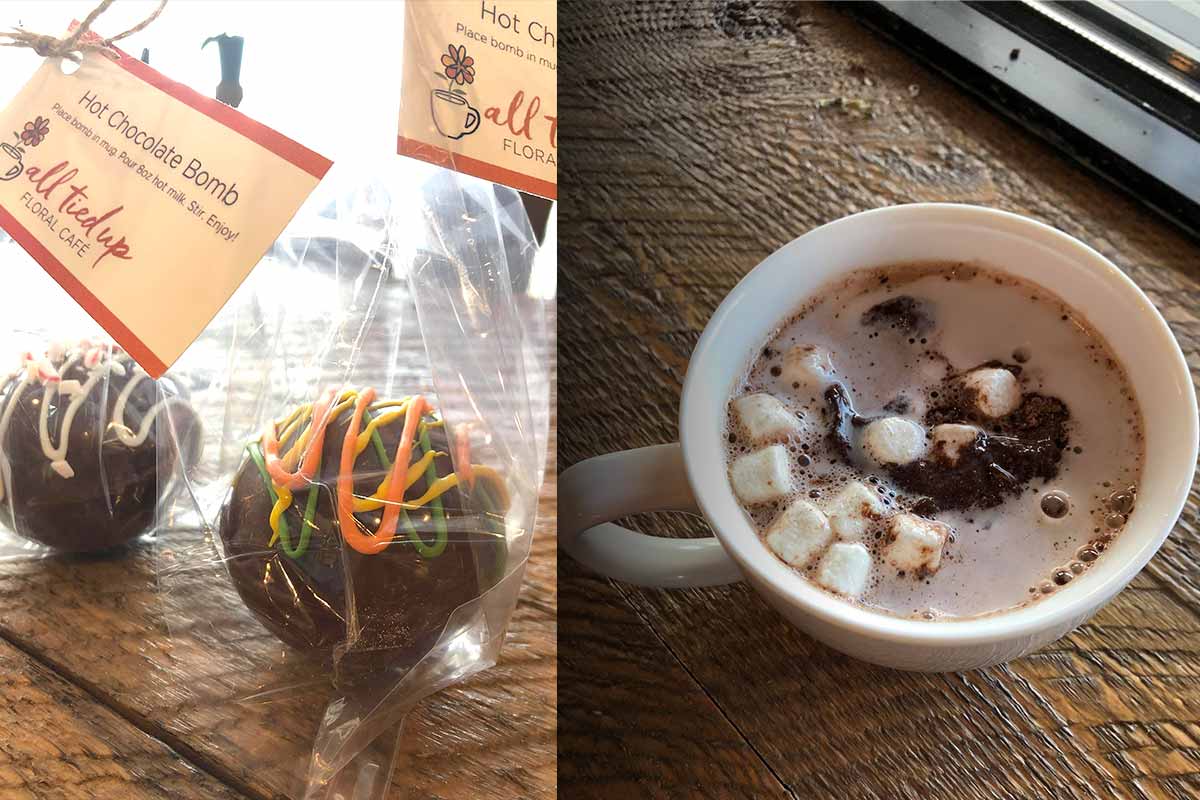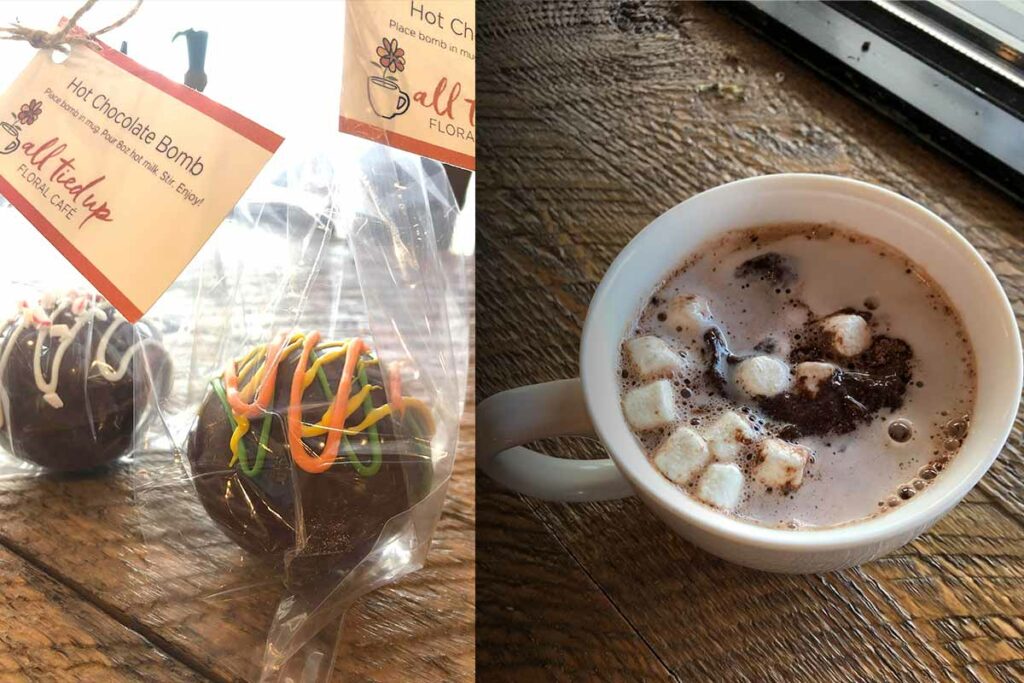 More Area Hot Chocolate Recommended by GVK Readers
Honorable Mentions, Drive-Throughs, & Take Home