The Nelson Family Heritage Crossing opened in 2021 and connects downtown Little Chute and Kaukauna. The 1,100-foot bicycle and pedestrian bridge over the Fox River is family-friendly, universally accessible, and lit during dusk hours. Open year-round to enjoy bird watching, walking, running, and biking.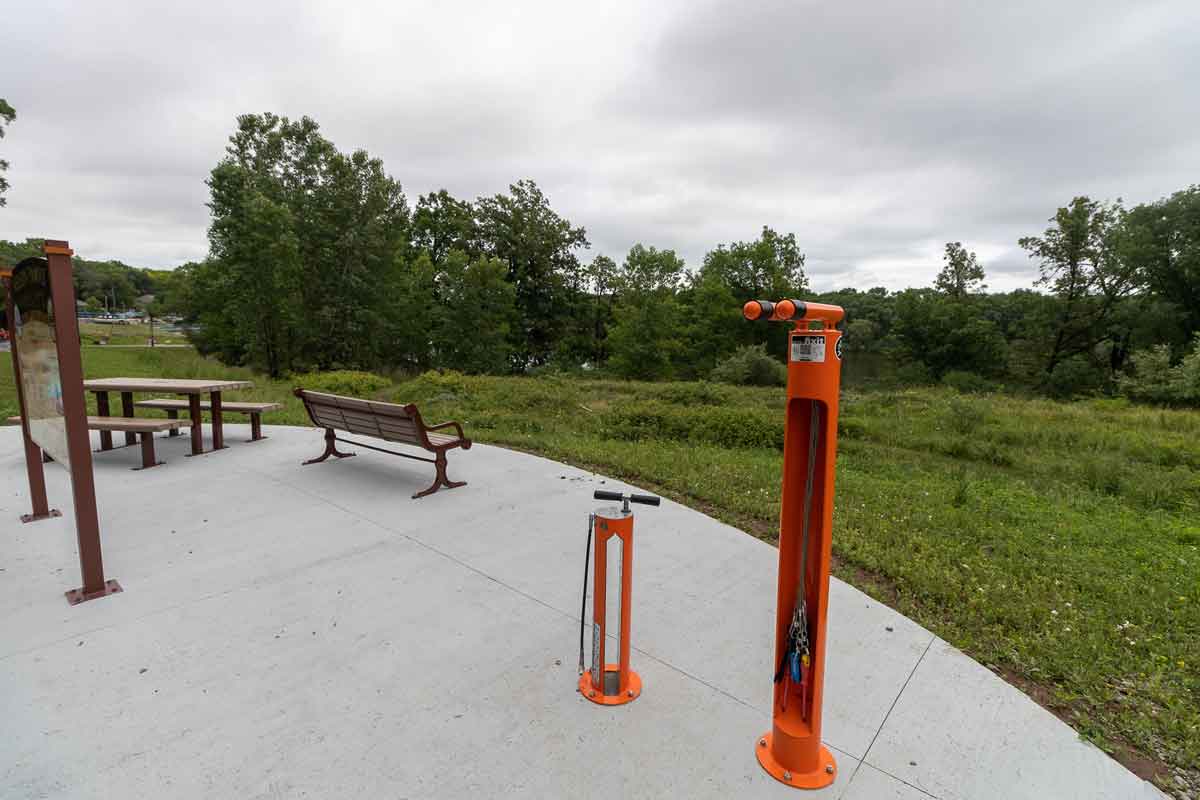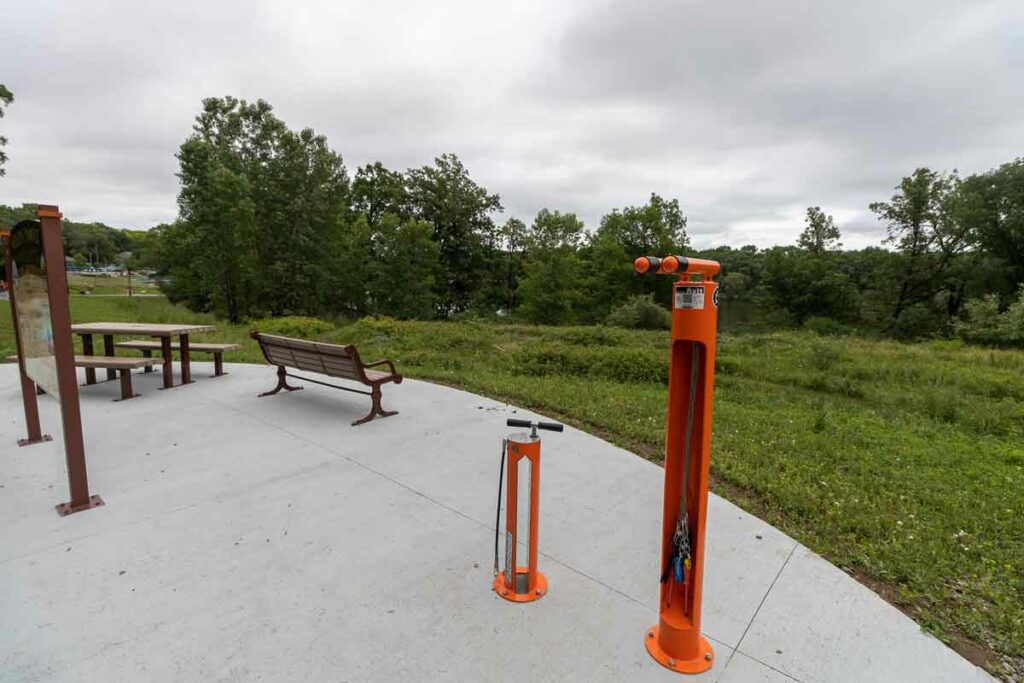 Heritage Parkway Trail (Island Park Trail)
Connects Little Chute Parks – Island Park & Heesakker Park
Trail Covering: paved asphalt
Total Distance: 1 mile but connected to other trails
Restrooms: Seasonal bathrooms at Heesakker Park
Other Amenities: birdwatching and fishing, open year-round, ADA Accessible 
Trail Hours: dawn to 11 pm
Recommended for: walking, running, biking, strollers, toddlers, families
Dog Friendly: yes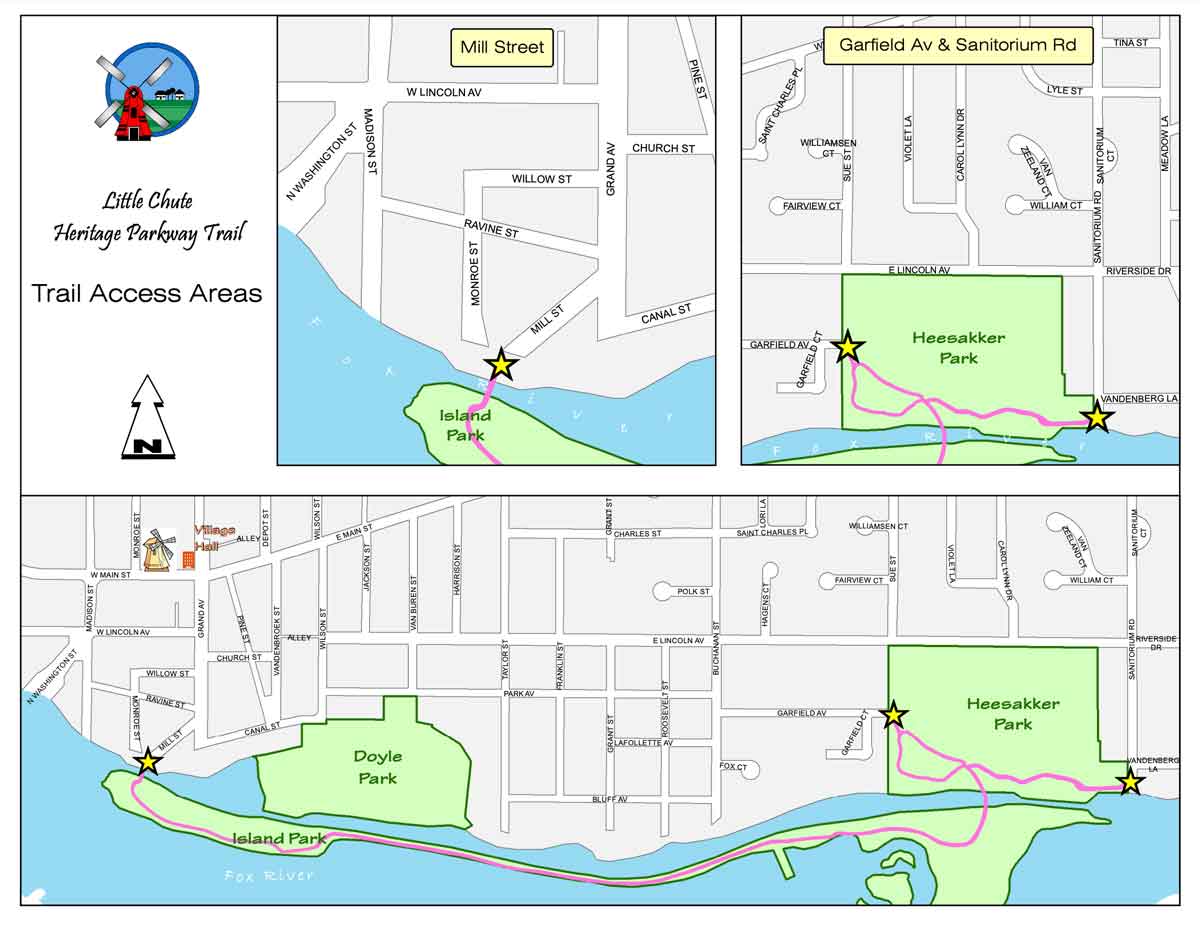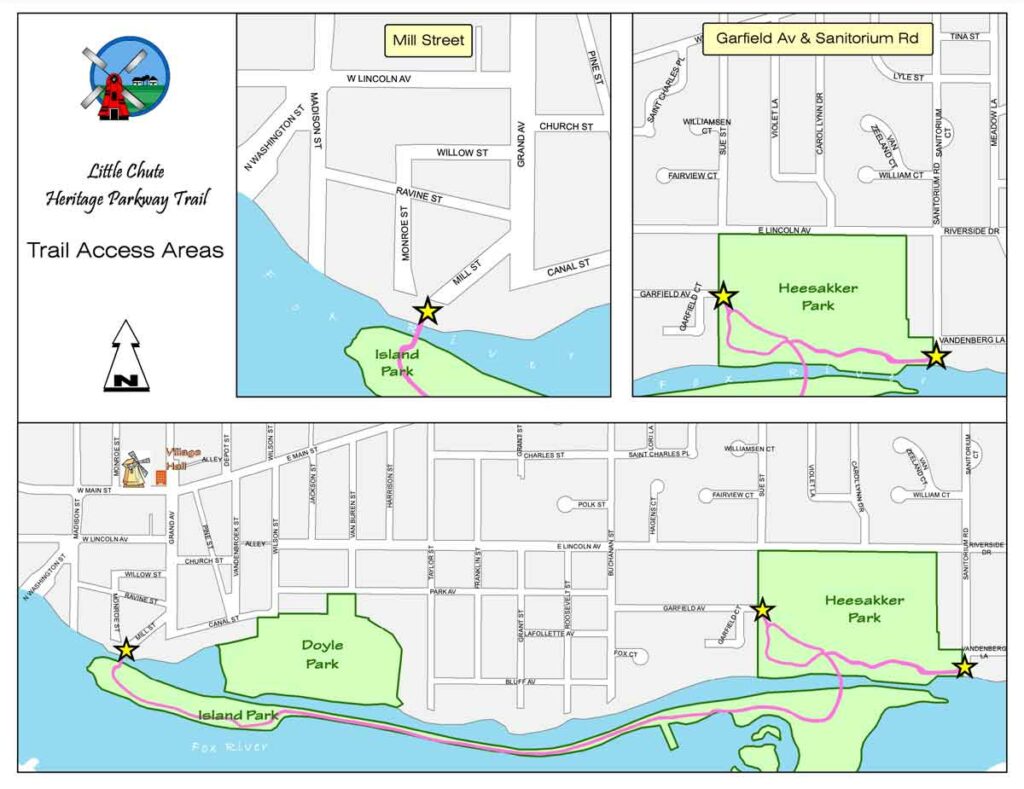 From Little Chute
From Little Chute, the Nelson Family Heritage Crossing can be accessed via the trail from either Island Park or Heesakker Park. The view along the river is pretty and provides different experiences throughout the seasons. The bow-string pedestrian bridge with a scenic overlook connecting both parks opened in 2012.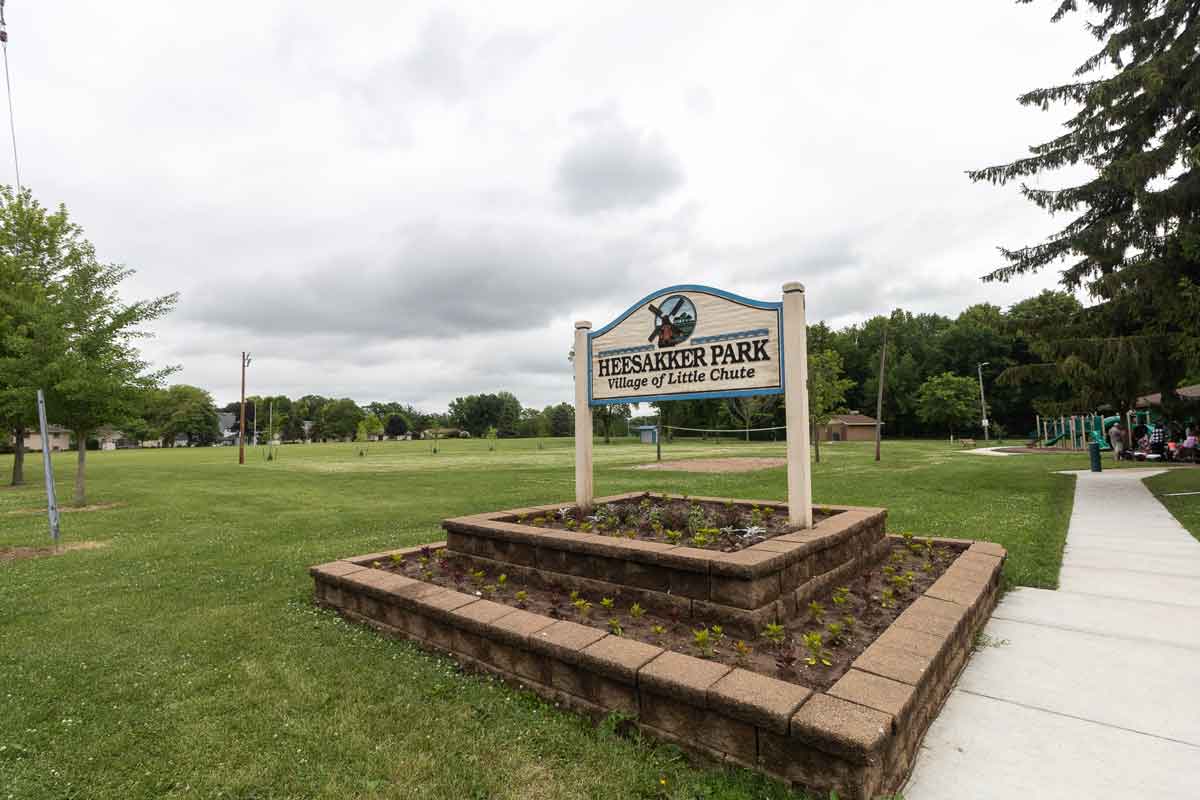 Heesakker Park, 1509 East Lincoln Avenue, Little Chute
A fun classic park (similar to Appleton's Pierce Park). Lots of dirt trails for exploring and hiking. During the summer months, you can also find a story walk. Find the trails behind the playground—these are dirt trails and get muddy. If you want to head to the crossing on paved trails follow the path from the small parking lot from Sanitorium Road or from Garfield Avenue.
Park Features
shade
playground
picnic areas
pavilion
restrooms
sand volleyball court
rugby court
fishing
sledding hill
ice skating rink
Parking
small lot at the end of Sanitorium Road
street parking on Lincoln Avenue and Garfield Avenue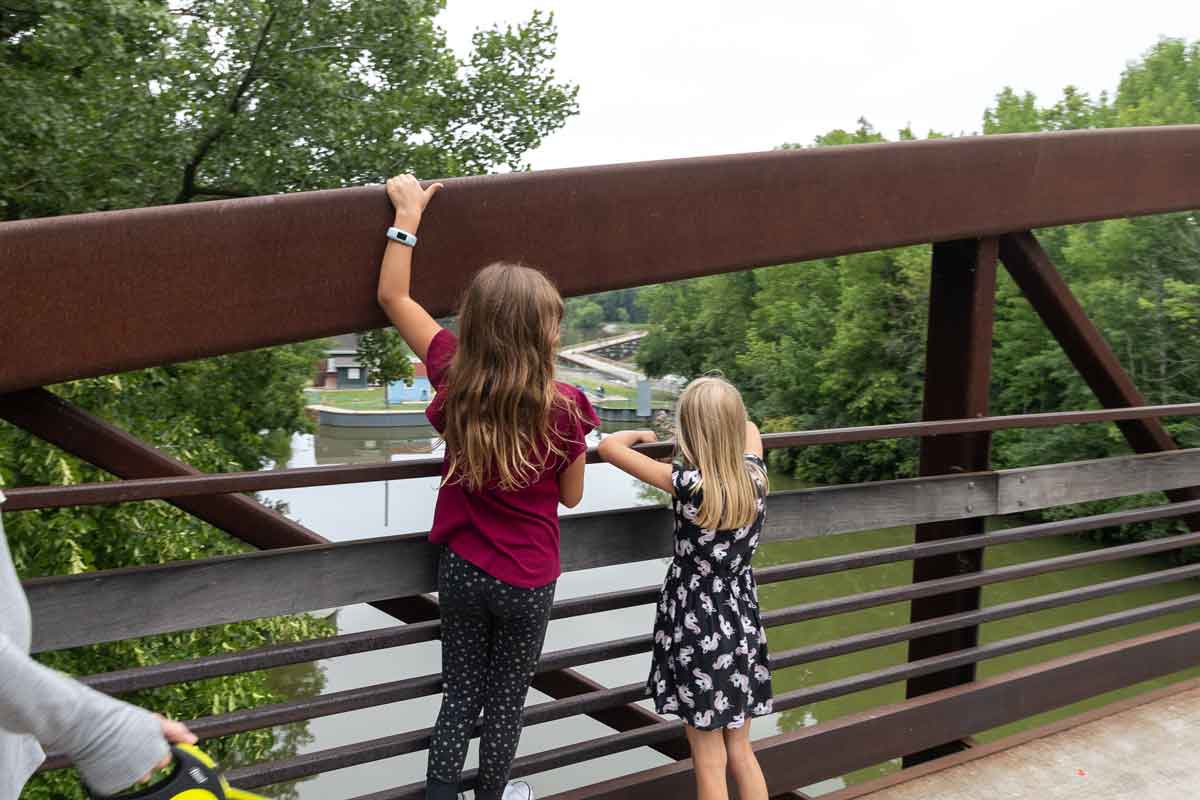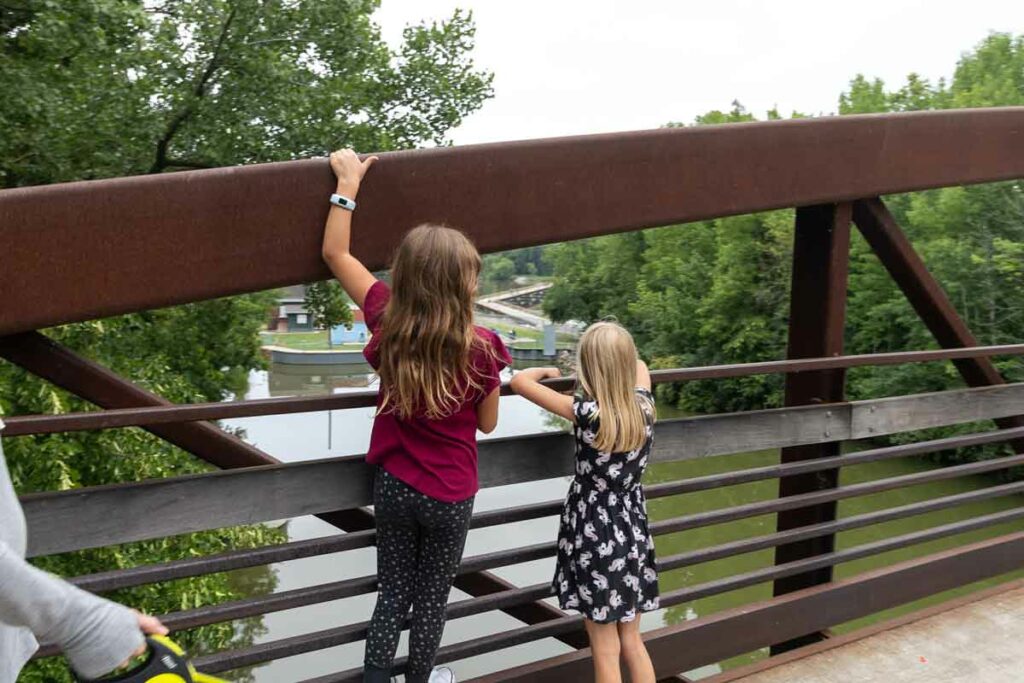 Island Park, 100 Monroe Street, Little Chute
The park is open to bike and pedestrian foot traffic only.
Park Features
handicap accessible fishing wharf
picnic tables
ADA paved trails
Other Fun Stops In Little Chute
Nearby Breakfast, Coffee & Bakery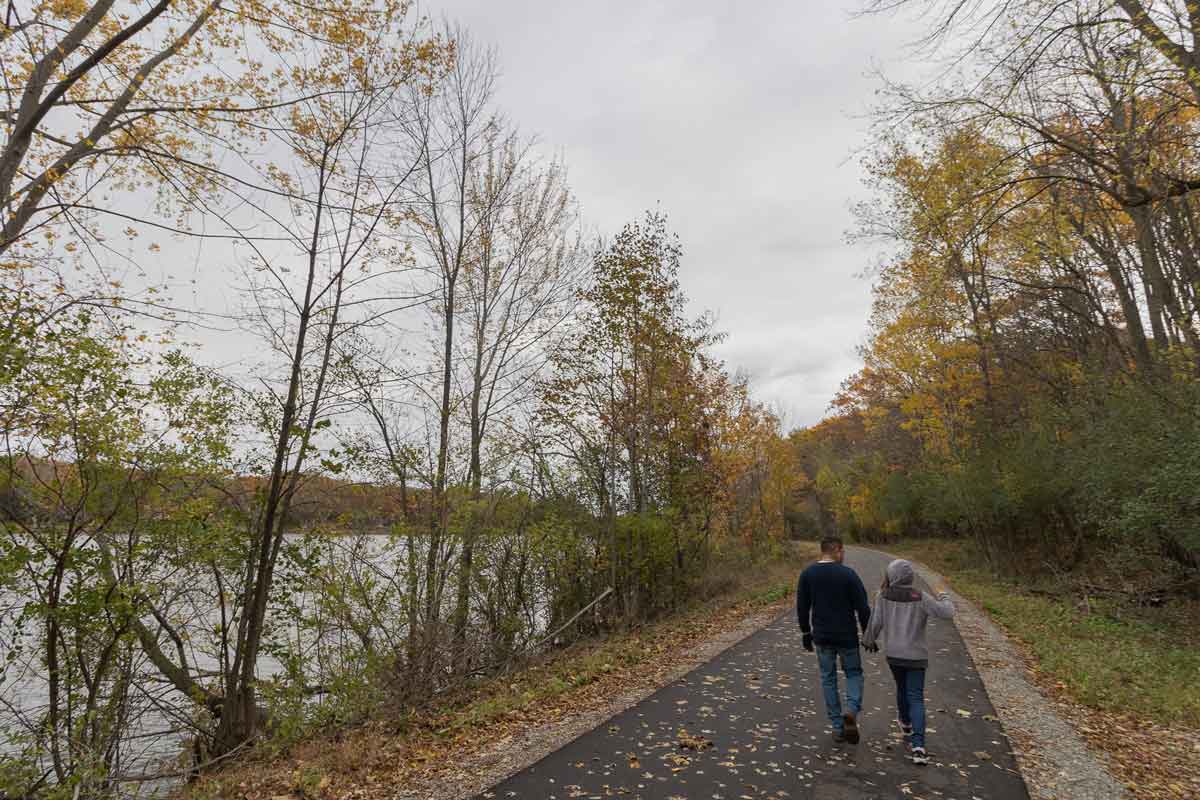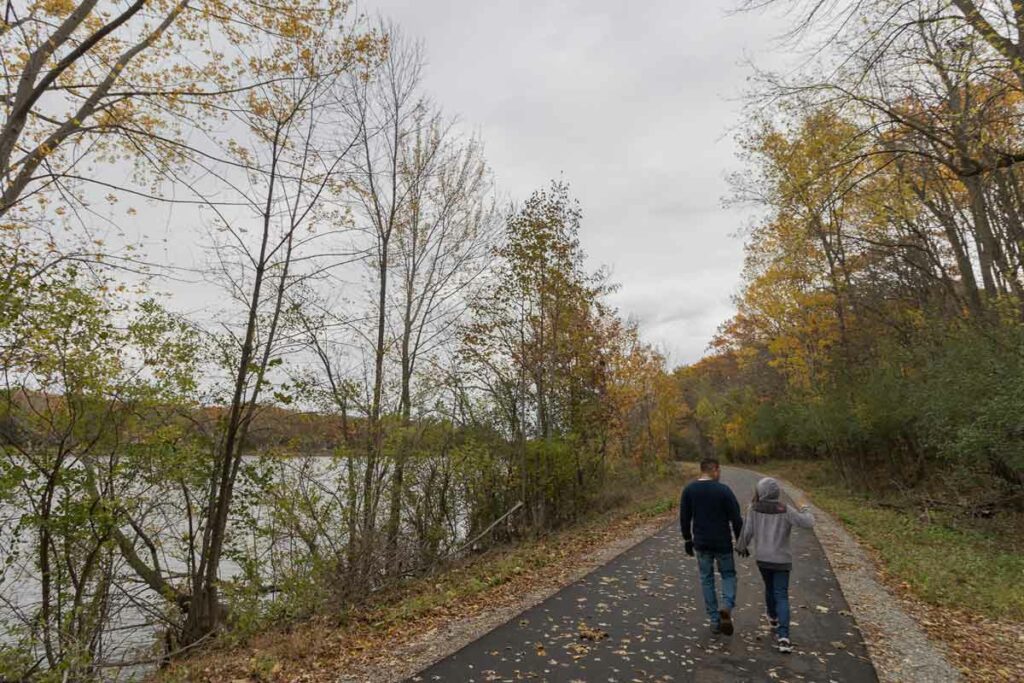 From Kaukauna
The Nelson Family Heritage Crossing is accessible from Downtown Kaukauna via sidewalk connection and a paved trail along 3rd Street. From Downtown Kaukauna, the walking distance to the bridge is approximately one mile and is roughly ¾ of a mile from the trailhead parking lot.
Parking
the trailhead parking lot is available off Bicentennial Court (intersection of Bicentennial Court and 3rd Street)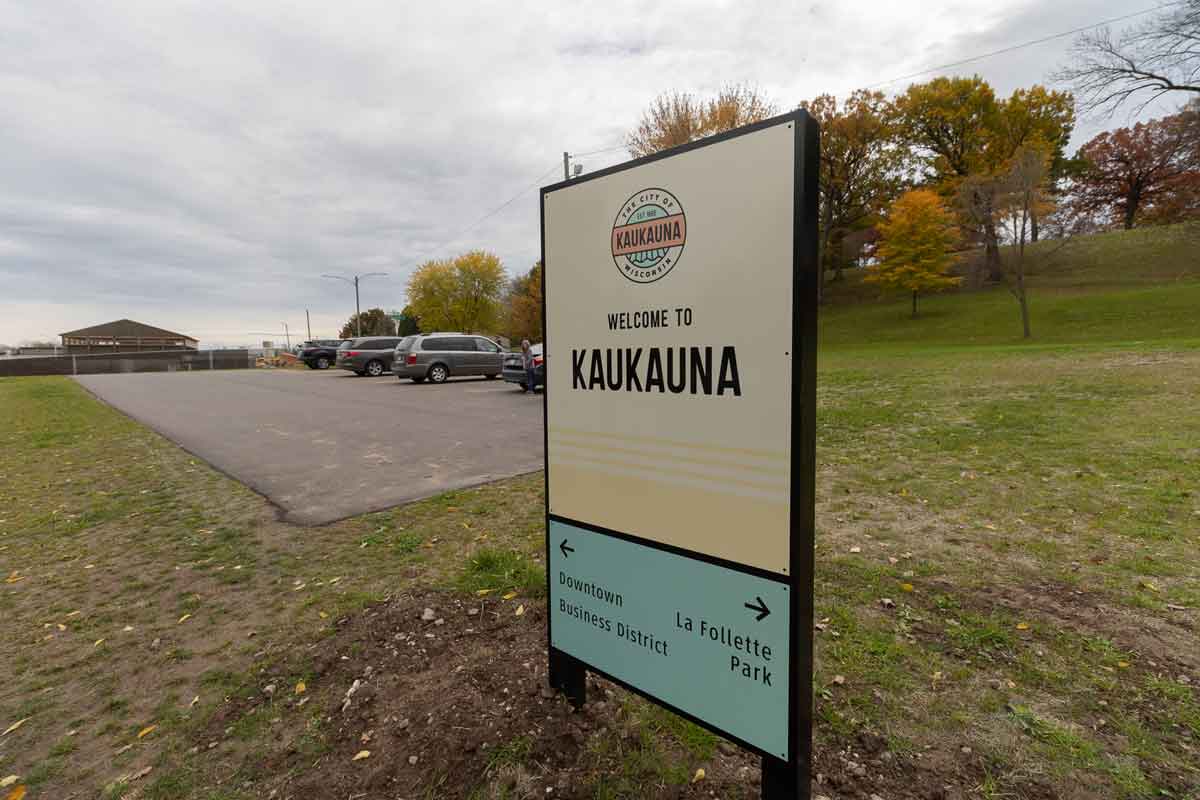 La Follette Park, 220 Park Street, Kaukauna
A local park with playground equipment, a basketball court, and a rental pavilion with indoor restrooms and grills, all with a beautiful view of the Fox River.
lots of shade
pavilion
parking Lot
basketball court
picnic area with grills
restrooms
Other Fun Stops In Kaukauna
Nearby Breakfast, Coffee & Bakery
Kaukauna Coffee & Tea, 127 West Wisconsin Avenue, Kaukauna

Enjoy your favorite coffee drink & bakery treat alongside a kid's play area!

Sticky Fingers Cafe & Catering LLC, 145 East 2nd Street, Kaukauna

All-day brunch and homemade bakery. Need we say more?

Hill Top Bakery, 100 East 7th Street, Kaukauna

Home of the donut cake and an array of homemade bakery & doughnuts