Fritse Park, Neenah Snapshot
Address: 937 N Lake St, Neenah, Wisconsin
Surface Ground: mulch
Bathrooms: yes, open all year
Special / Unique Features: slide built into hill, Trestle Trail Bridge
Mobile Gaming: Pokestops & gyms
More Park Info: www.foxcrossingwi.gov
Jodi's Review
While my oldest was participating in a workshop in Neenah, we drove around Neenah looking for things to do. We stumbled upon Fritse Park one day, and have returned a number of times.
The park is beautiful. It is right on the Little Lake Butte De Morts. There is a bridge called the Trestle Trail Bridge that crosses from the Village of Fox Crossing to Menasha. You get to cross Little Lake Butte De Morts and enjoy the lake view and wildlife. We love watching the Pelicans!
The playground is also wonderful. There's a very fun train depot and train to ride in. There is a spider web, big rocks, and nets to climb all over, plus a log slide. There is also a very big metal slide on a hill! This park has mulch and grass ground.
There are clean bathrooms, drinking fountains, and Poke Stops!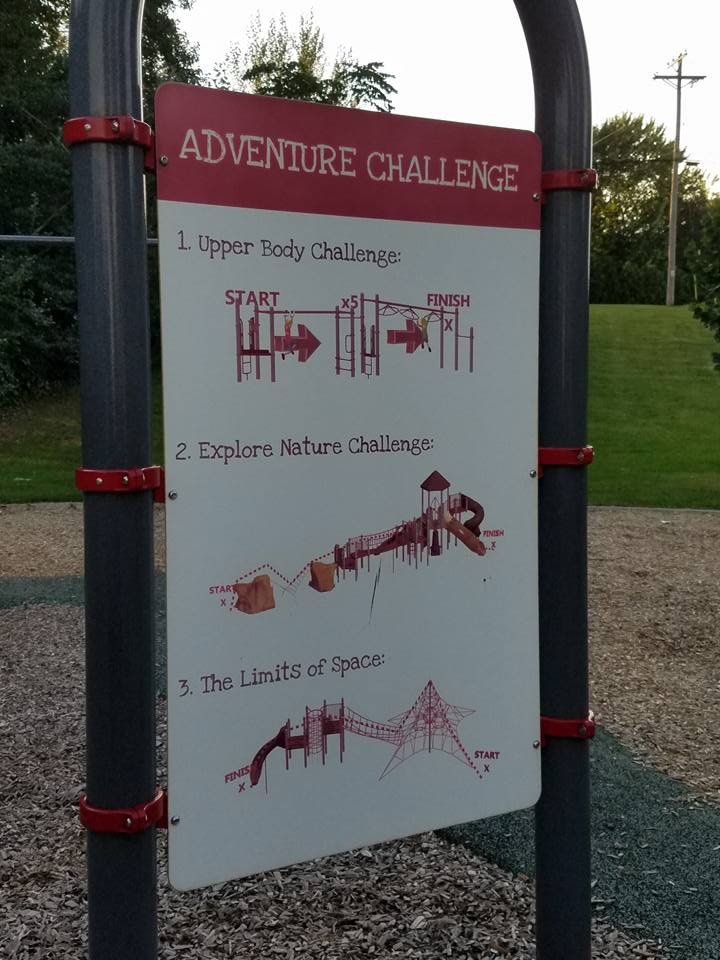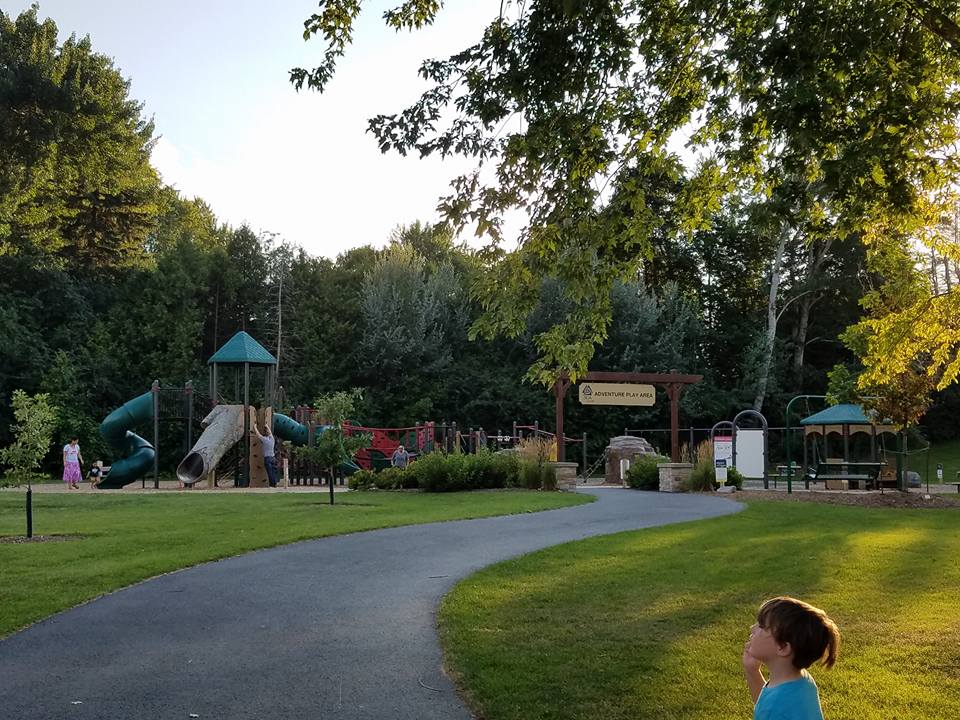 Do you have additional feedback or tips for this park? Fun spots nearby to try? Please share in the comments below!