Research shows that experiences bring people more happiness than material things. Most of us have rooms full of toys that our kiddos have abandoned. That is why I love this idea to ask the grandparents for a year membership to somewhere the kids enjoy exploring like the Building for Kids (and the cleanup is much easier than at home)! Already convinced?! Purchase a membership here. Not yet? This is why we love our Building for Kids membership!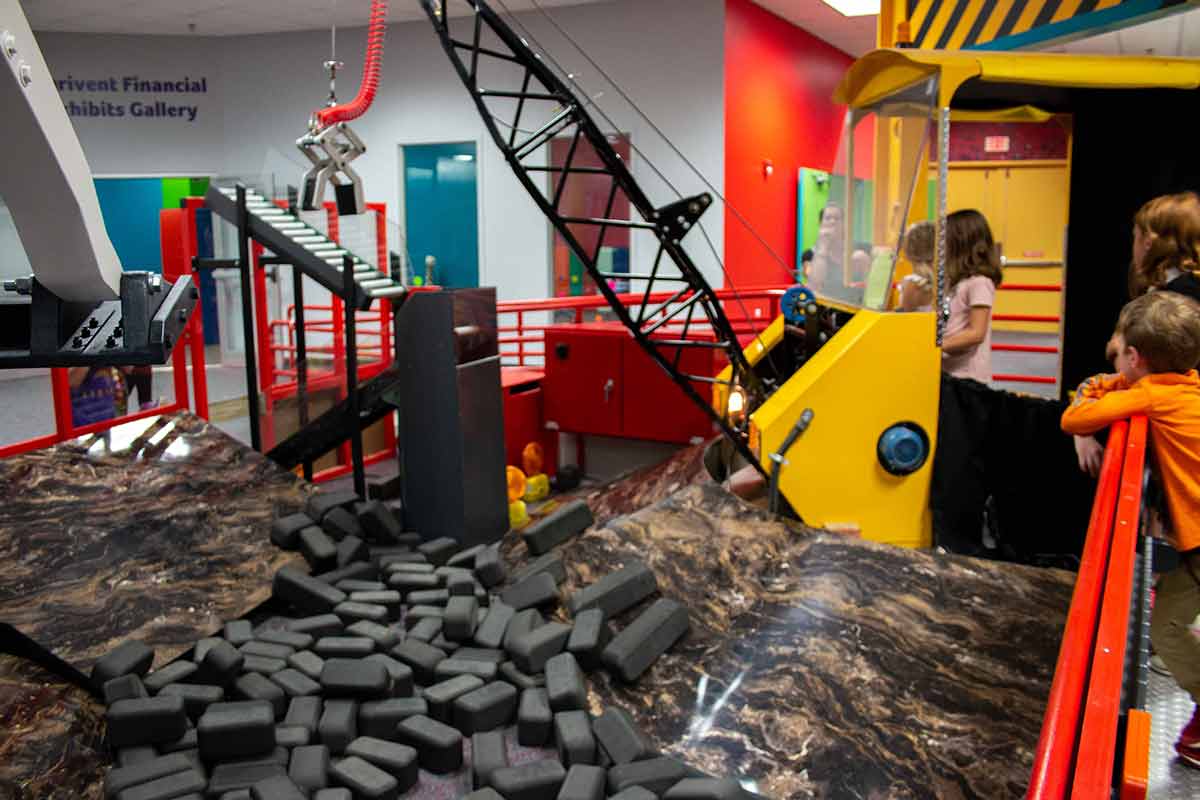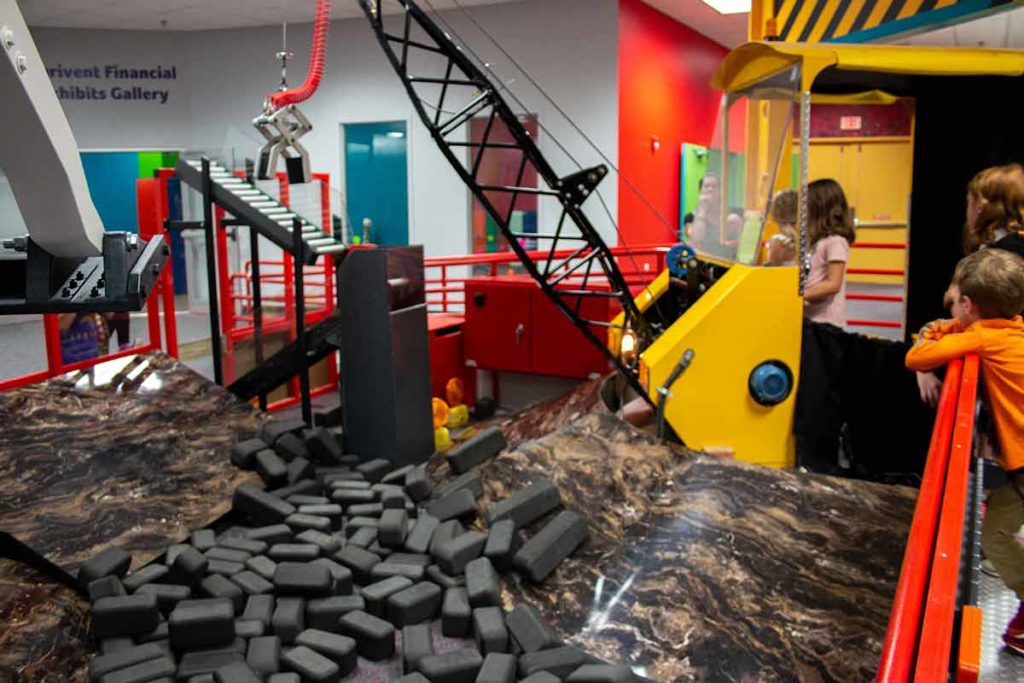 What are the best ages for the Building for Kids membership?
There is fun for all ages! Our kiddos are 7 and 9 and we have been going to the museum since they could crawl. The Babies & Toddlers Around the World exhibit is designed for the young explorers up to age 3 with lots of soft areas to crawl, walk, play and explore. They also have comfy nursing room to sneak away for some quiet time for babies.
As frequent visitors, our kids still have fun in the classic areas like the Kwik Trip and ThedaCare Physicians Doll Hospital and Thrivent Mutual Funds Water Gallery. But some of favorite spots are the Innovation Lab (hands-on STEM lab) and the da Vinci Studio (art and music focused lab) because the activities and programs are always changing.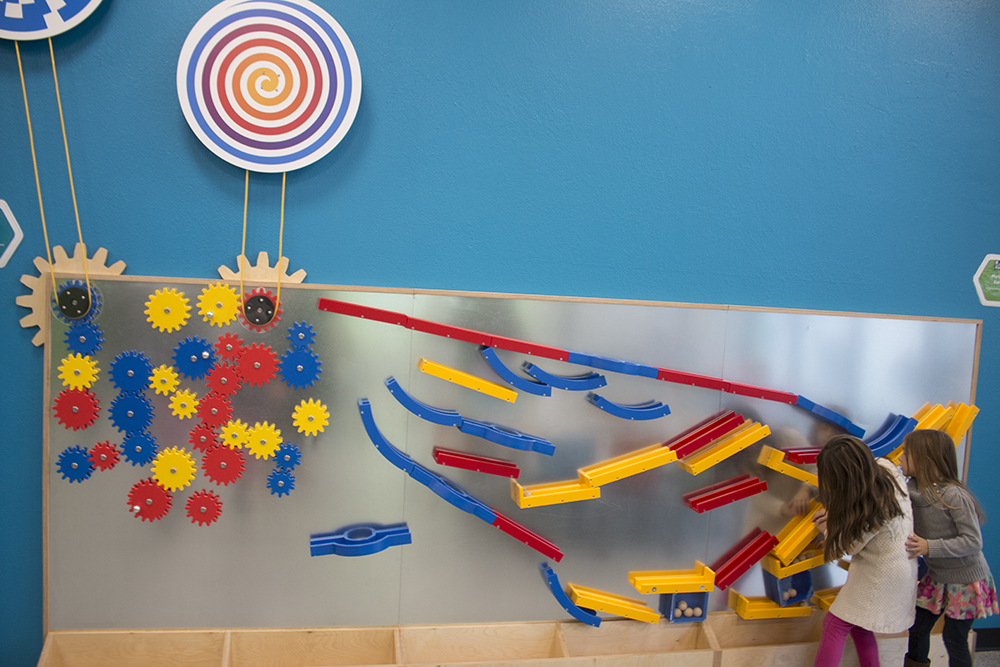 Membership Benefits
Unlimited visits, including permanent exhibits, feature/traveling exhibits, da Vinci Studio and Innovation Lab activities, and programs for one year from the date of purchase.
Invitations to FREE members-only events.
Discounted admission to museum special events that are open to the public.
Discounts on birthday party packages.
Email updates on programs, exhibits and events.
Programs
The Building for Kids offers awesome weekly and monthly programs like slime making, acting workshops, music classes, visiting artists, favorite storybooks, special sensory programs and more.
Make sure to check out their calendar and learn about all these fun programs.
Exhibits
As members we also get to enjoy traveling temporary exhibits like the current Big League Fun interactive baseball themed exhibit. This area opened in September of 2019 and runs until January 5, 2020. There is no extra cost to visit this special area, it is also included with your membership. It includes a pitcher's mound, batter's box, an announcer's booth and more. It gives kids and adults the chance to put themselves right in the game!
FREE & Reduced Admission at other Museums
With your Building for Kids Family Membership you can enjoy half off admission or FREE admission at hundreds of museums across the United States (and worldwide)! Here are our favorite deals across Wisconsin.
Half Off General Admission with a Building for Kids Membership (ACM Reciprocal Network)
Notes: Present your valid museum membership card with the Reciprocal Network logo above at any of the 200 museums listed in this brochure to receive 50% off general admission for up to six (6) people, including the cardholder. Remember: You must have your card with you ID may be required. Verify museum's participation before visiting.
FREE General Admission with a Building for Kids Membership (ASTC Travel Passport Program)
Notes: Each museum has rules for number of people that are included, it is generally valid for up to 4 people with an adult on your membership. You must have membership card and photo id. Not valid for special events.
Exclusions & Notes about ASTC Travel Passport Program: Science centers and museums located within 90 miles* of the science center/museum where the visitor is a member and within 90 miles* of the visitor's residence. *This distance is measured "as the crow flies," meaning that it is based on the linear radius, not driving distance.
Visit the Association of Children's Museums (ACM) website or Association of Science and Technology Center (ASTC) website for more information.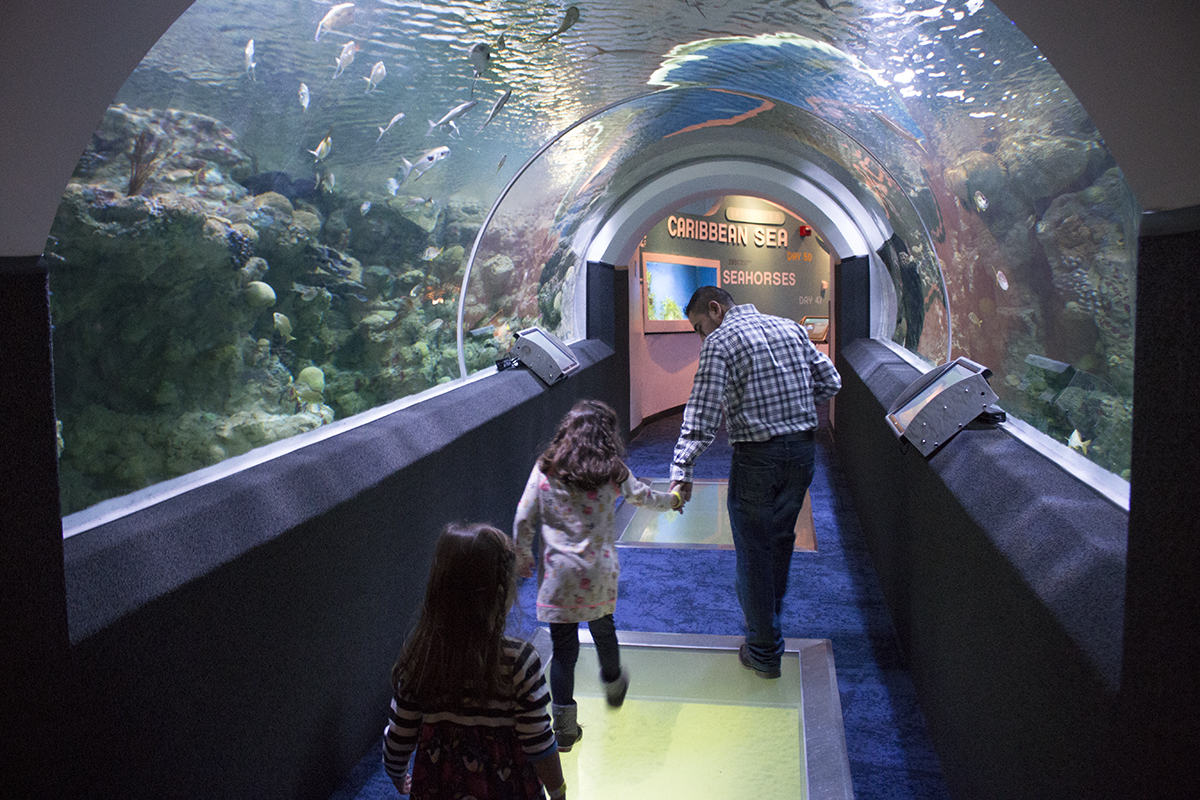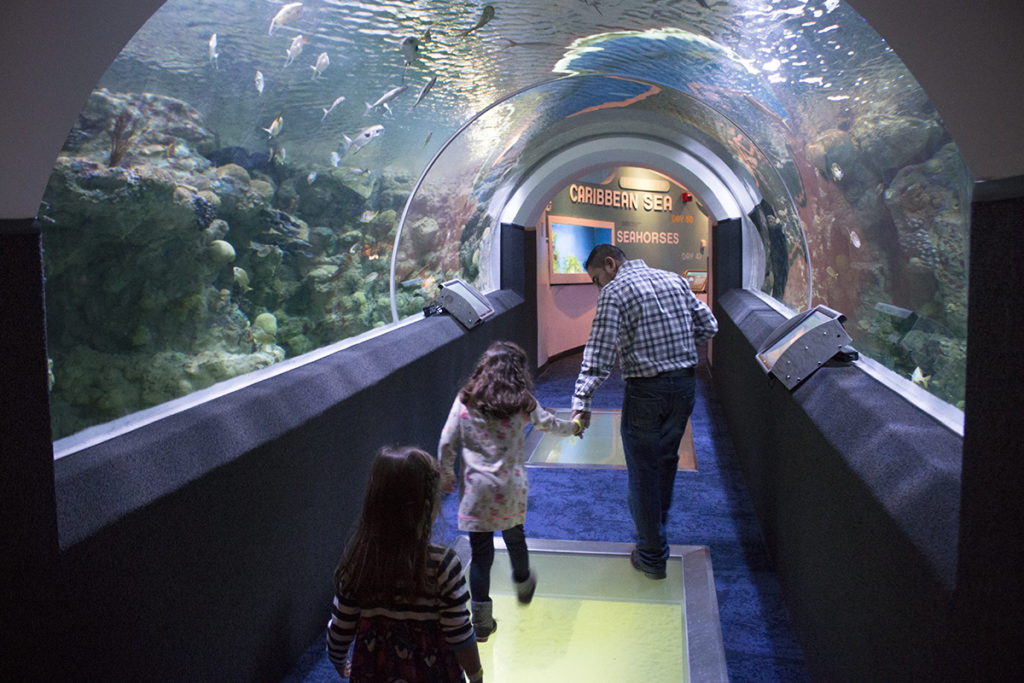 How we used our membership in 2019 (as a family of 4)
Building for Kids (one visit a month): $32 each visit, $384 total value
Discovery World, Milwaukee: $72 value (1 visit)
Betty Brinn Children's Museum, Milwaukee: $36 value (1 visit)
Madison Children's Museum, Madison: $36 value (1 visit)
Science Museum of Minnesota, St. Paul, Minnesota: $69.80 value (1 visit)
The Works Museum, Bloomington, Minnesota: $36 value (1 visit)
Total Savings: $633.80 – $140 (membership cost)= $493.800
Nearly $500 in savings!
Family Memberships are just $140 for the year. If you have never been to the museum, you can visit for the day and pay the daily admission. Love it? Before you leave, you can credit same-day purchases to a membership. It is a great way to give it a test run!
To learn more about becoming a member or purchase a membership visit: buildingforkids.org.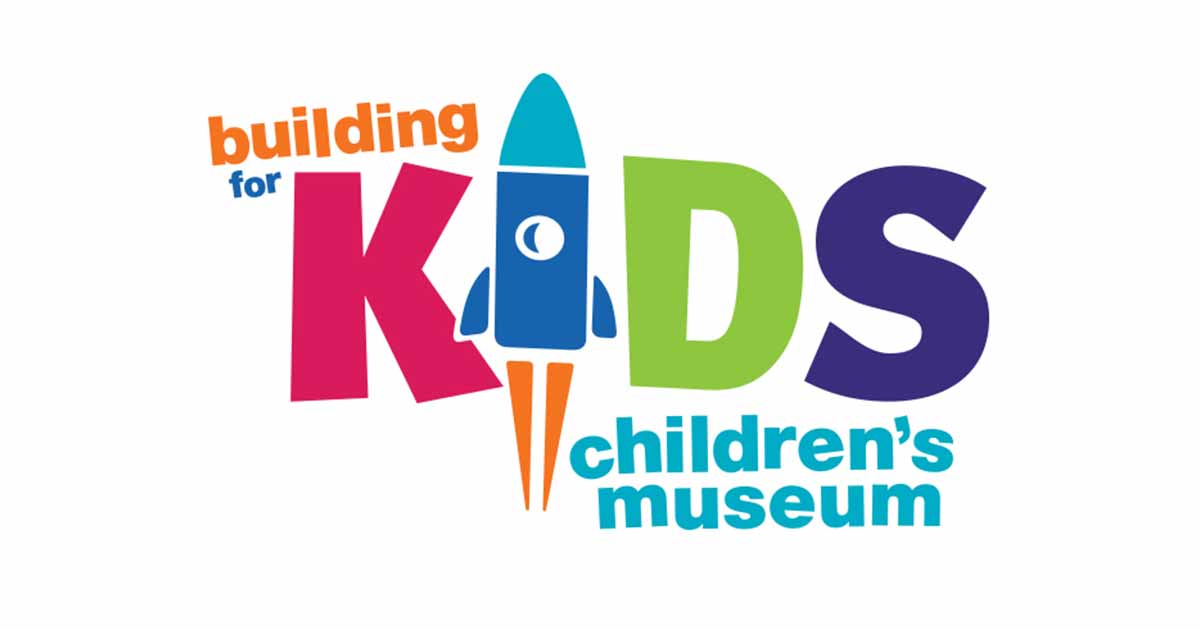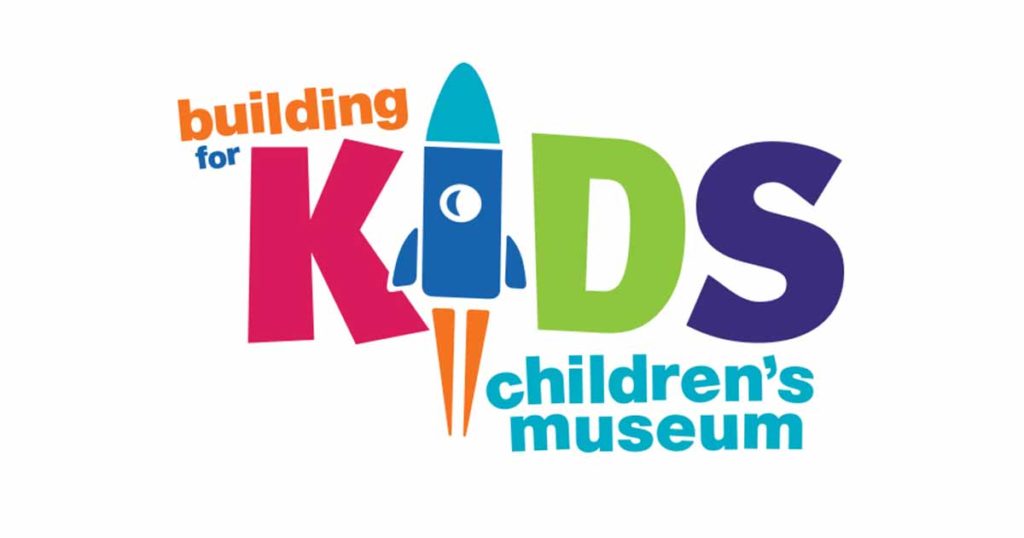 Building for Kids Children's Museum
100 West College Avenue, Appleton
www.buildingforkids.org