Our family escaped the cold in the Waterpark Capital of the World at one of the largest indoor waterparks in the world, Wilderness Resort in Wisconsin Dells. At 240,000 square feet, about the size of 6 football fields, our water adventures did not disappoint. And when we needed a break from the water—we had plenty of other things to do, from playing games at the arcade to racing go-karts and soaring across the United States in an epic ariel adventure.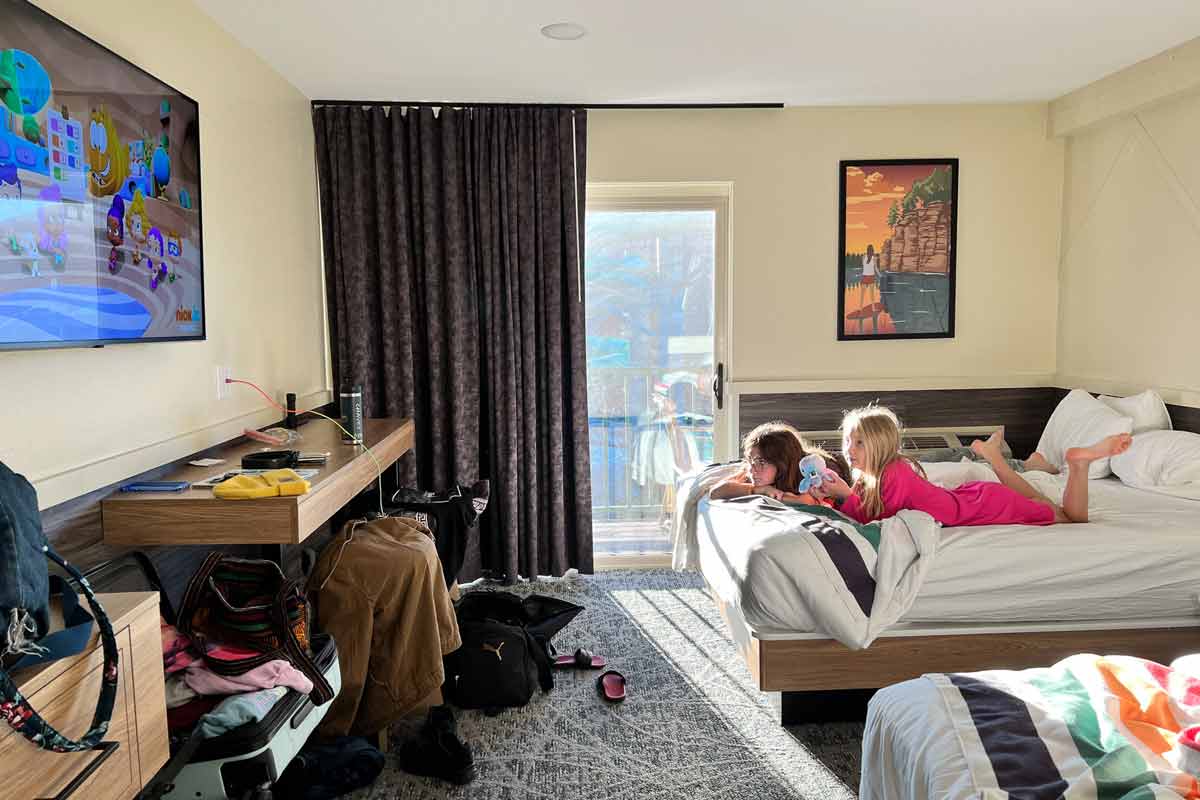 Rooms & Amenities
Wilderness offers a variety of affordable options for all sizes of families and groups, with traditional hotel rooms and suites, condos, villas, and cabins on 600 wooded acres.
We loved the modern rooms, renovated in 2022; the Double Suite Wet Bar option gave our family of four enough room to relax. Our room had two queen beds with a balcony with a separating wall. On the other side of the wall had a sitting area with a sleeper sofa with additional tv and a kitchenette with a sink, fridge, microwave, and coffee maker. The counter bar with stools was perfect for our snacks.
If I am completely honest, we spent very little time in our rooms except for sleeping. There was so much to do and not enough time!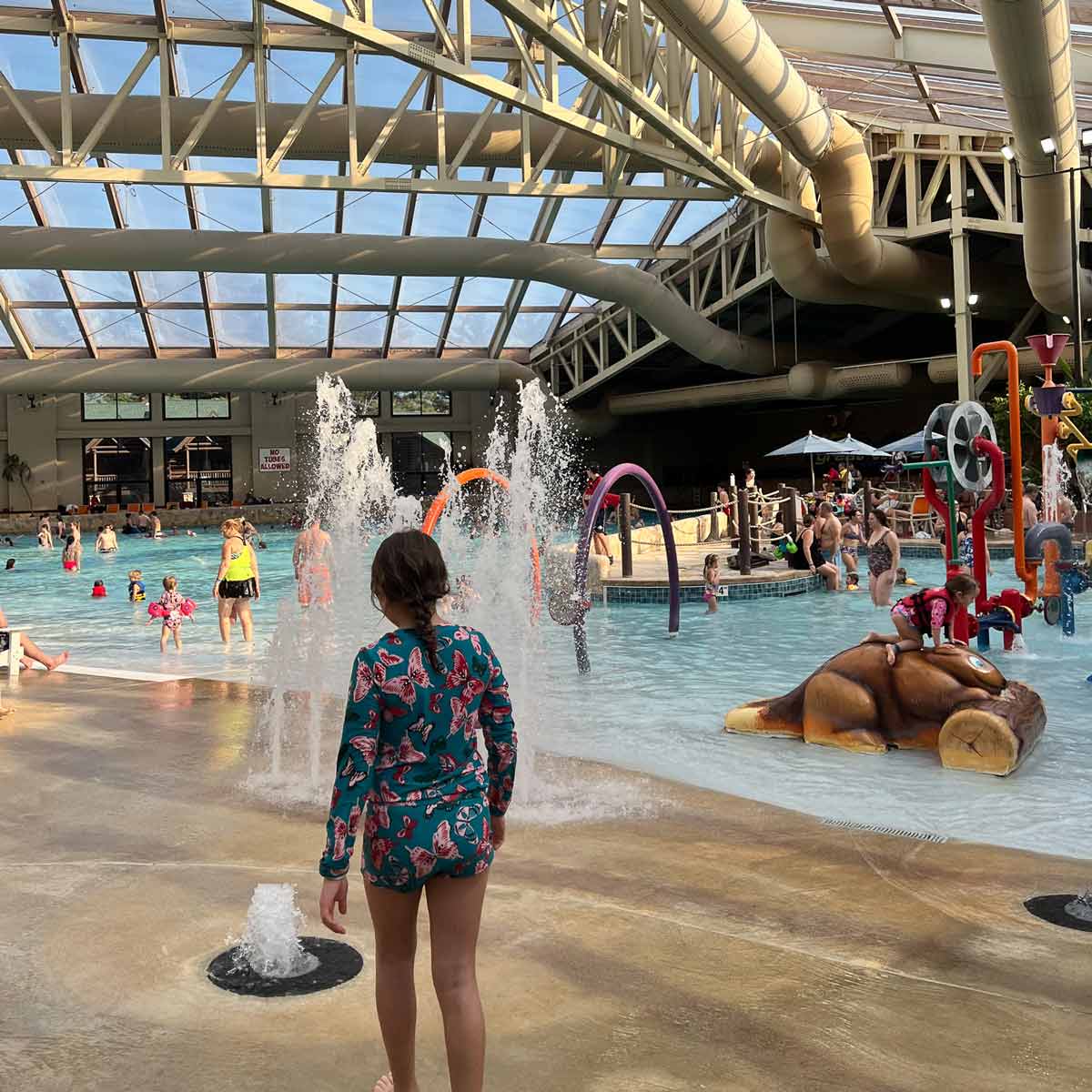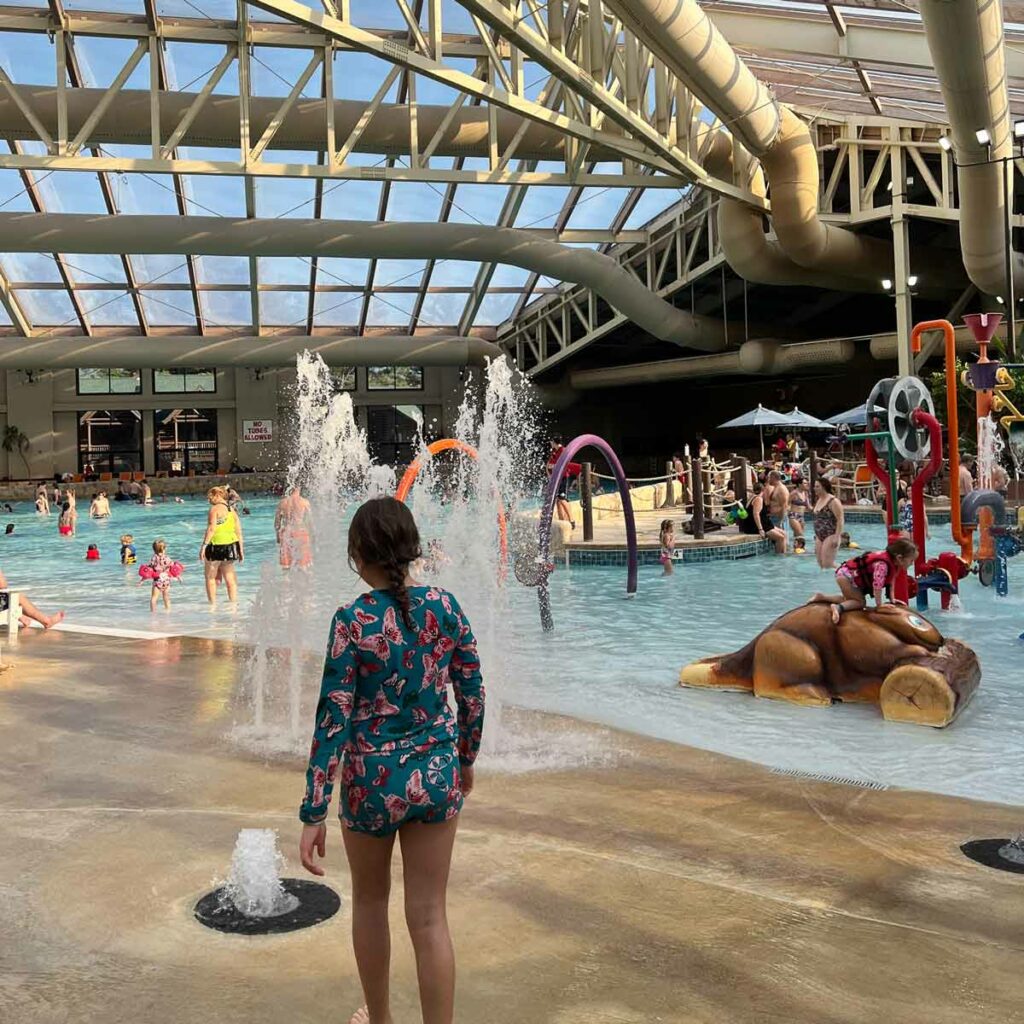 Waterparks
The Wilderness has four indoor waterparks. Three of them connect indoors, and one is off-site at Wilderness on the Lake, just a few miles away. Each waterpark has different unique features. Hours are different for each area; be sure to ask about hours at check-in and plan your stay around the best fit for your family!
INSIDER TIP: Bring a stroller or wagon for long walks to the waterparks!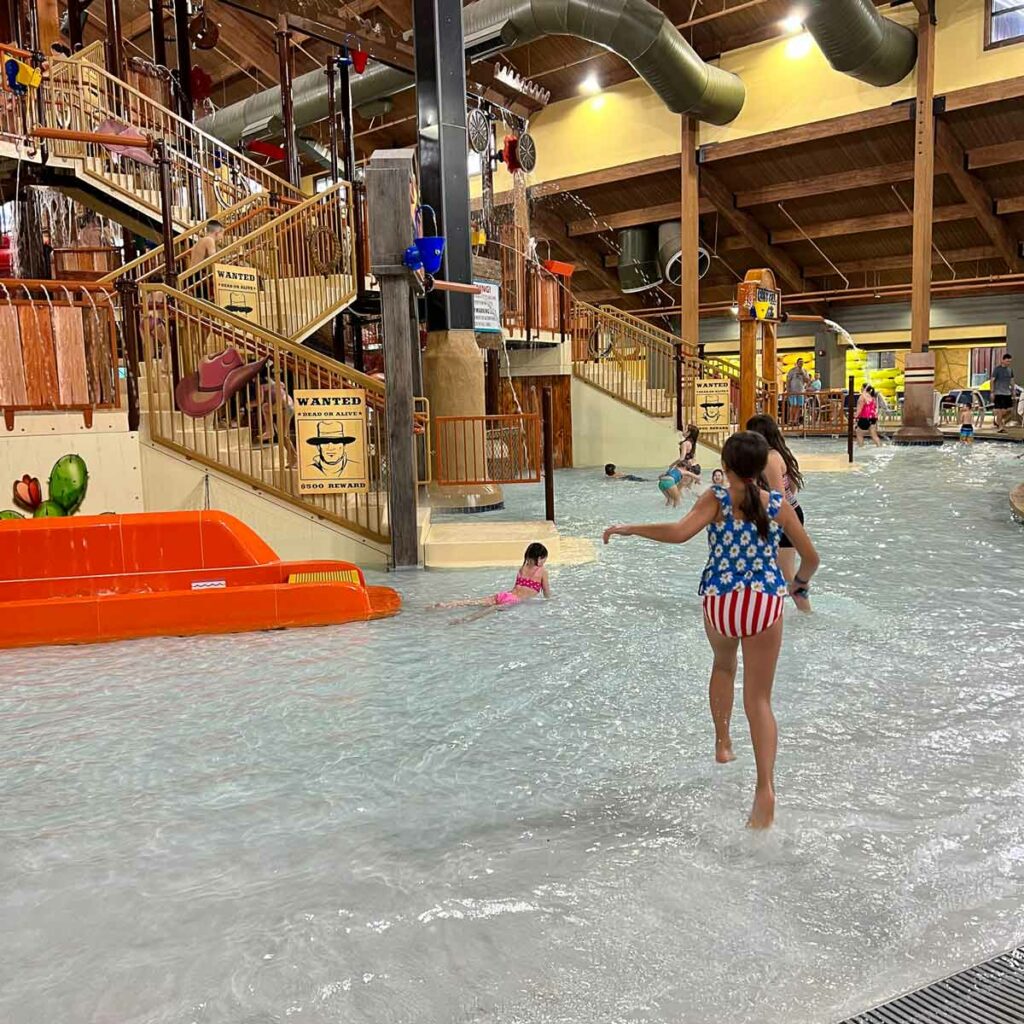 Wild West Waterpark
Located at the opposite end of the main lobby and the newest renovated waterpark on-site (completed in November 2022), Wild West entertains with brand-new slides and features. The 70,000-square-foot area has a western theme and is great for all ages. This waterpark had our favorite hot tub for relaxing.
Multi-Level water play area with zero-depth entry
Different slide options, including mats and tubes and a 4-person raft ride
YeeHaw's Watering Hole is a beautiful swim-up bar for grownups only with lots of natural sunlight.
Indoor/outdoor whirlpool hot tub 
Private cabanas for rent
If you are looking for somewhere to eat near this waterpark, check out The Swimm'n Chick'n Chicken Eatery & Sports Bar for everything chicken.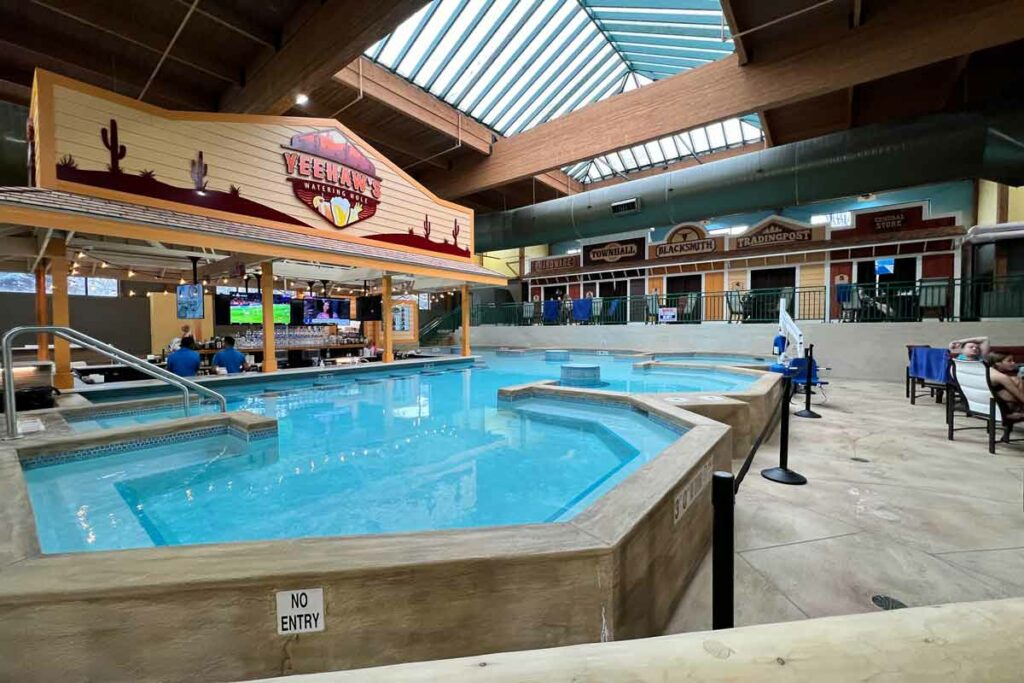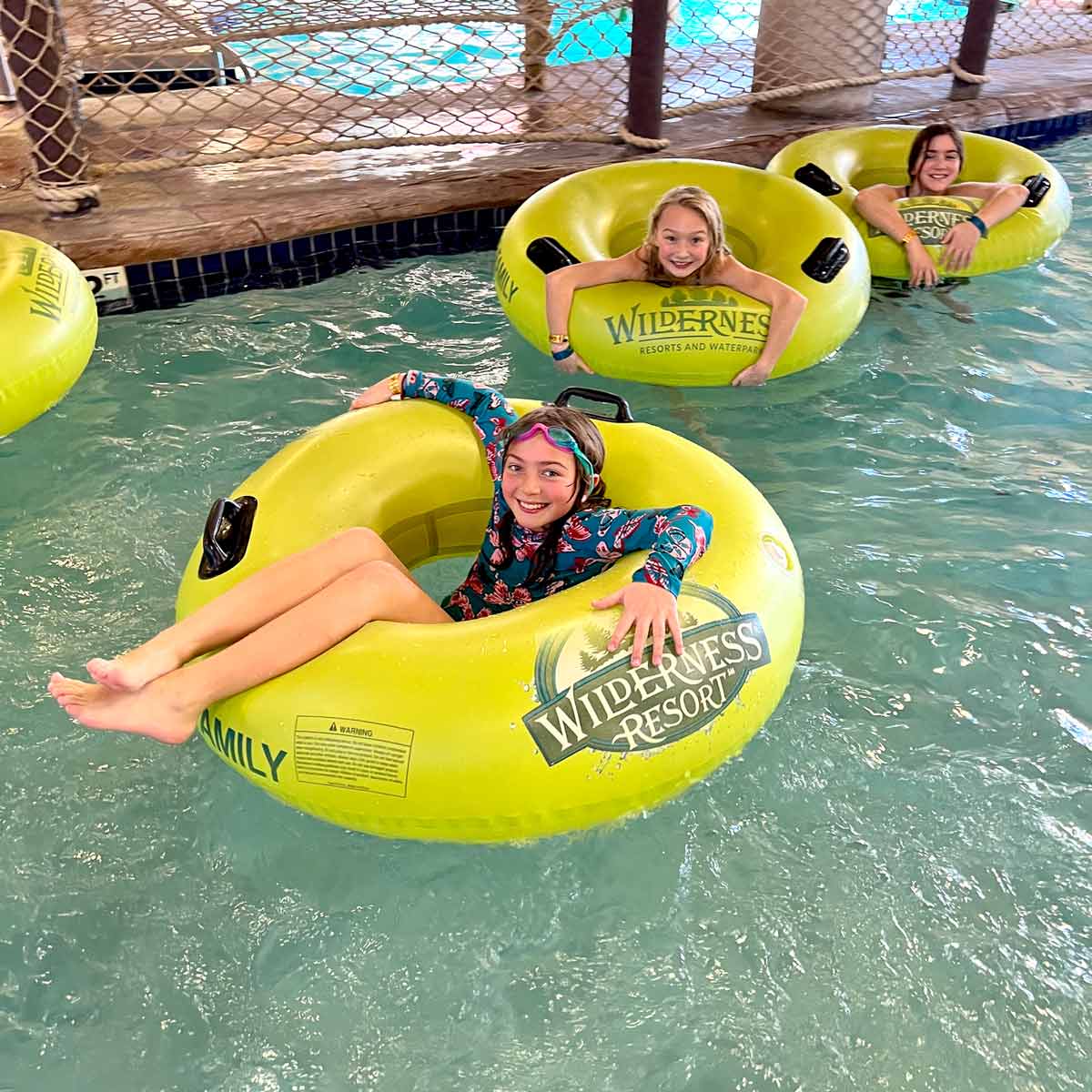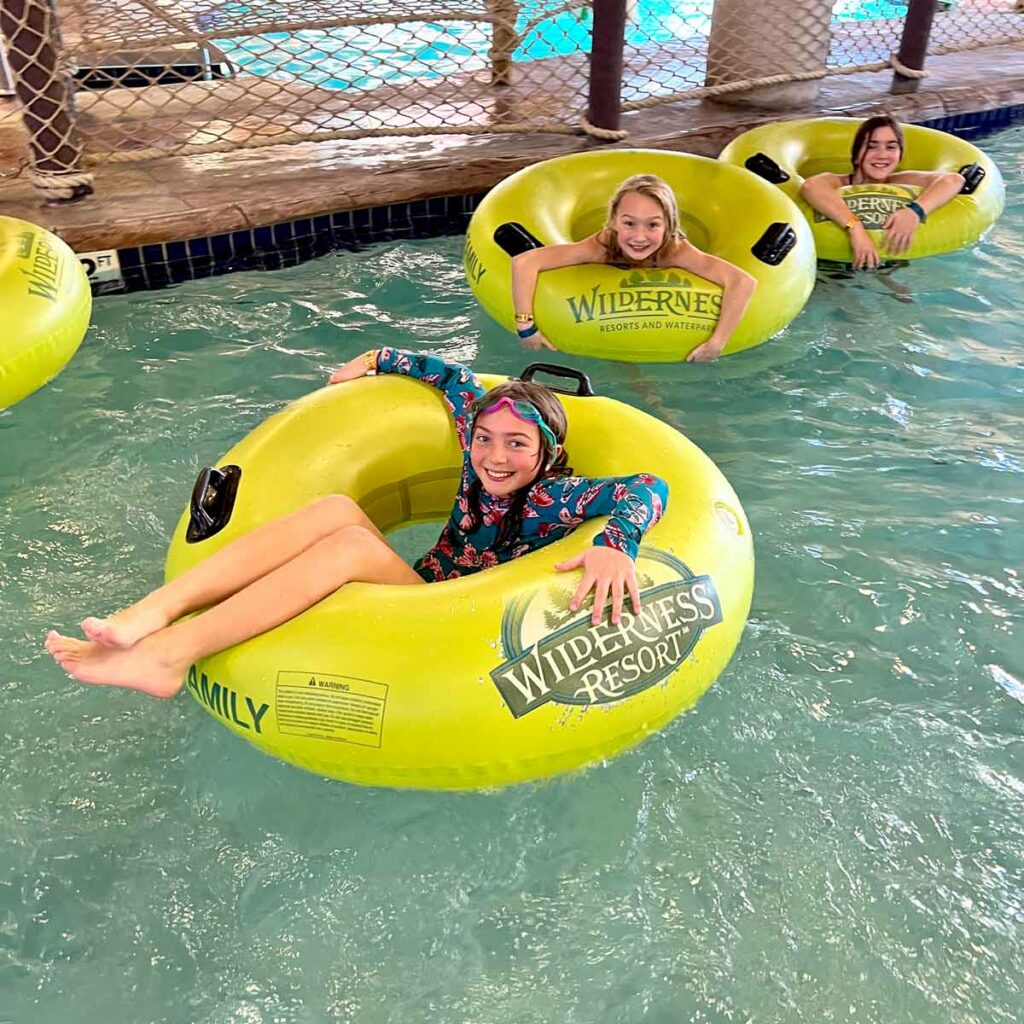 The Klondike Kavern 
The Klondike Kavern is more centrally located and is just a bit smaller than Wild West at 65,000 square feet. Our favorite part of this waterpark was the Lazy River!
400-foot lazy river
Multi-Level water play area with zero depth entry, body slide, and side-by-side slide
Water dump bucket
Swings for babies and toddlers
Extreme thrill slide, a 4-person family raft ride
Body slides and tube slides
Indoor/Outdoor hot tub whirlpool
Indoor/Outdoor basketball activity pool
Grill food, bar, and self-serve frozen yogurt spots overlook the waterpark area
Grab-and-go food options in the waterpark
INSIDER TIP: An enclosed skywalk connects the Klondike Kavern and Wild WaterDome. When we were tired of one, it was an easy walk to the other. We spent a whole day at these two waterparks! The passageway is clearly marked with signs.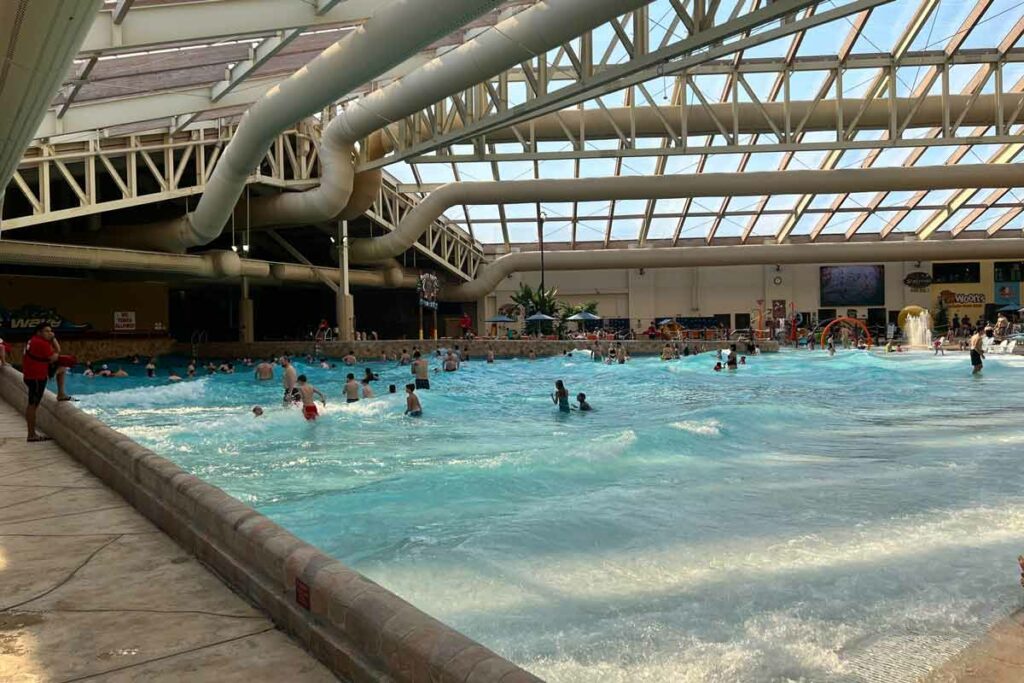 The Wild WaterDome Indoor Waterpark
This waterpark will make you forget about winter and fill up on your Vitamin D with a see-through roof and lots of natural light. The huge beach-like (without the sand) wave pool was our favorite part of this waterpark! It boasts America's largest indoor wave pool. We also like the shakes from Molly's Shake Shoppe; it was the perfect treat after swimming.
Wave pool with zero-entry
Family raft ride
Zero-depth water play area with water jets, spraying fountains & slides
Lounge laydown chairs
Tables and chairs
Private cabanas for rent
Wooly's Eatery is a convenience store-like eatery located right inside the waterpark and has grab-and-go options like salads, pizzas, hot dogs, bottled drinks, and more. Dippin Dots® are also available.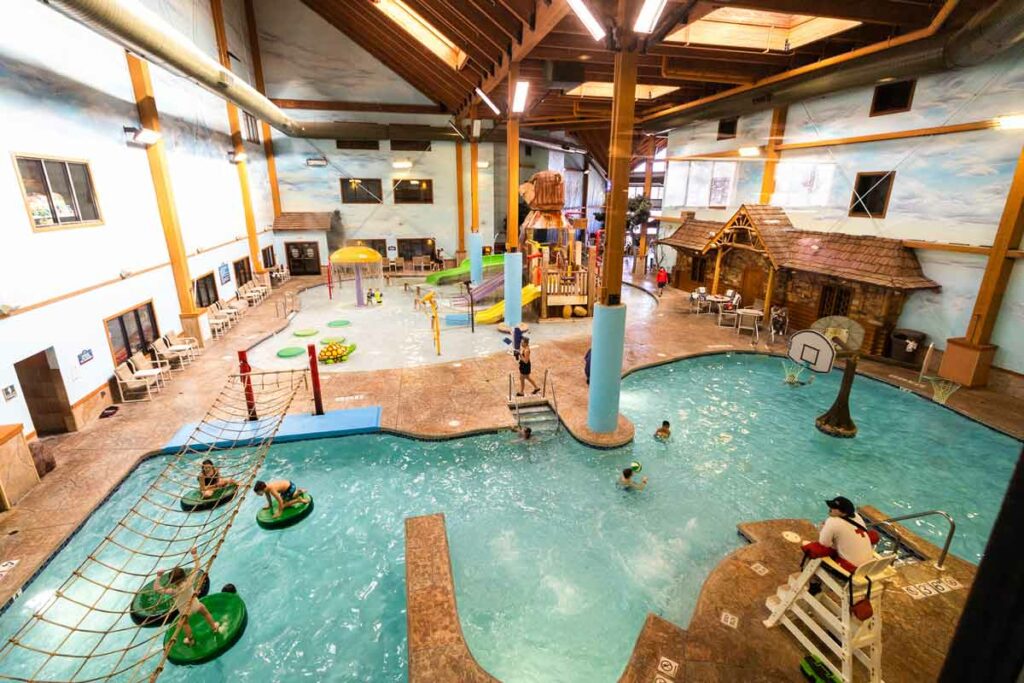 Cubby's Cove
Cubby's Cove indoor waterpark is located offsite of the main resort at Wilderness on the Lake. This waterpark is perfect for introducing kids to water and the youngest swimmers, with clear sightlines around the water playground. All kiddos under 48 in tall must wear a life jacket (provided by the resort) as part of the Safe Swim program.
Pool with basketball hoops
Lily pad rope challenge
zero-depth spray and play feature with slides, geysers, and water blasters
indoor/outdoor hot spa that looks out over Lake Delton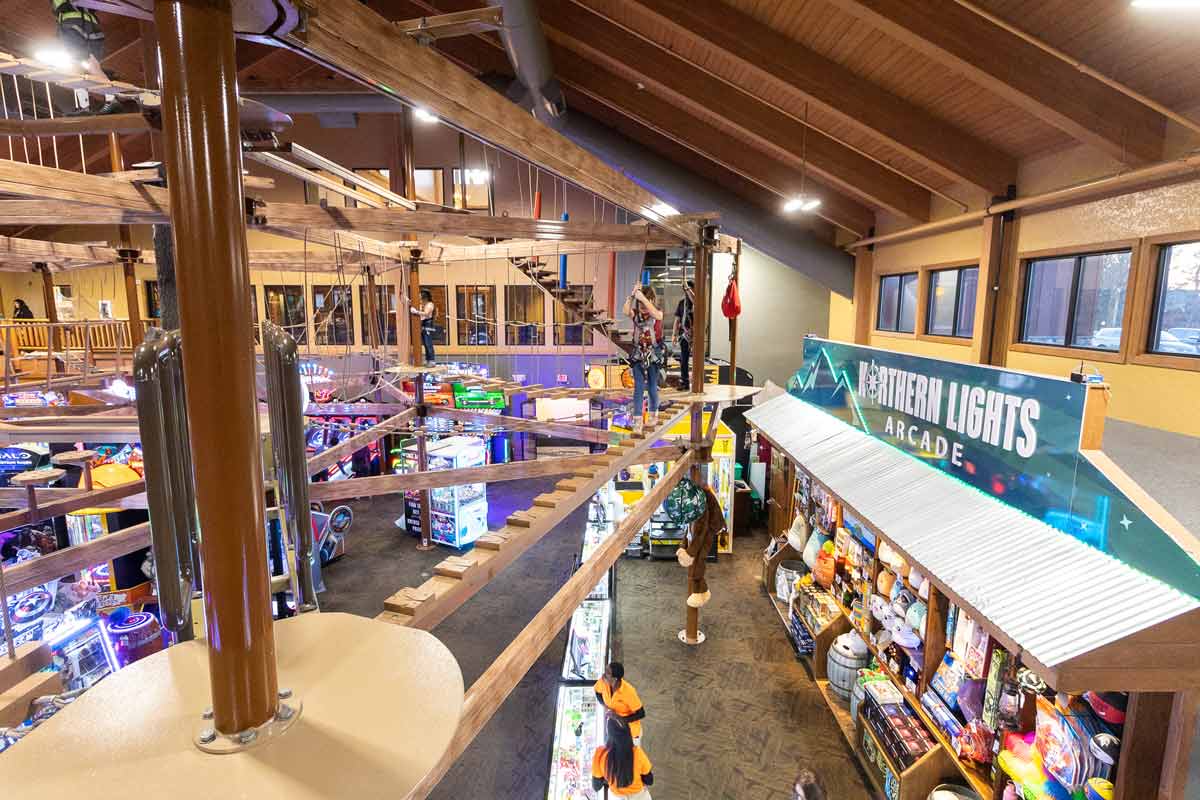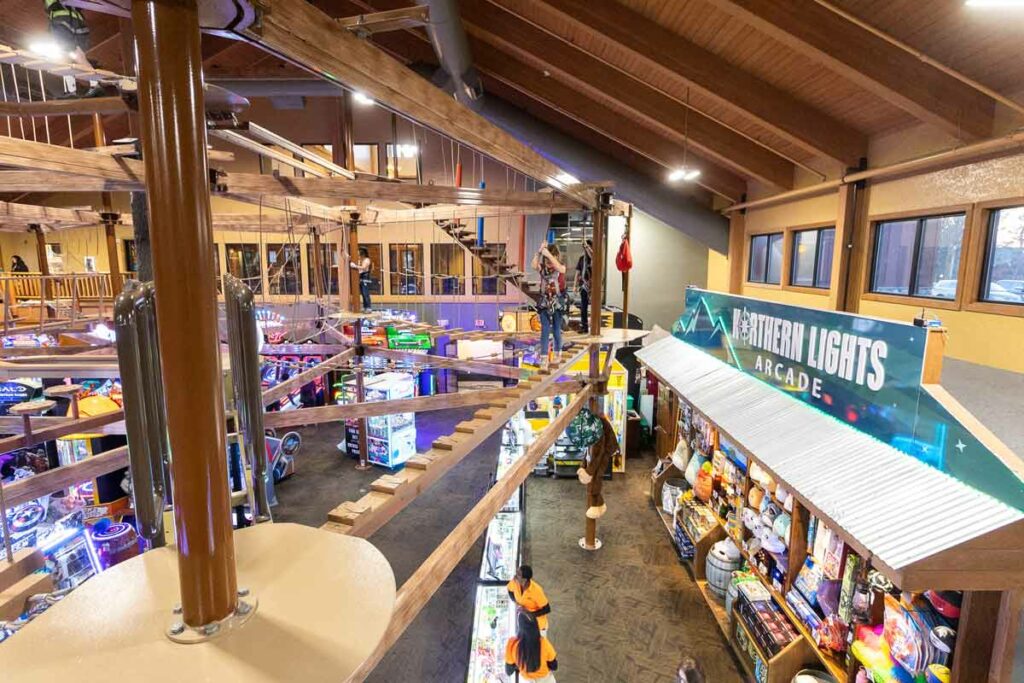 Things to Do & Family Attractions
When you need a break from the water, there is something for everyone to do. There are two different arcades with fun prizes and adventures and active activities. Fun passes are the best value if you want to try everything.
Blacklight mini golf (similar to Glow in the Park in Oshkosh)
Laser tag
Climbing wall
Multi-level Indoor playground with climbers, slides, tunnels, and swings (similar to Funset Boulevard in Appleton)
Multi-level go-kart track (similar to Urban Air in Appleton)
Sky ropes course
Other things to do include an escape room and pottery painting studio (similar to the Fire in Appleton).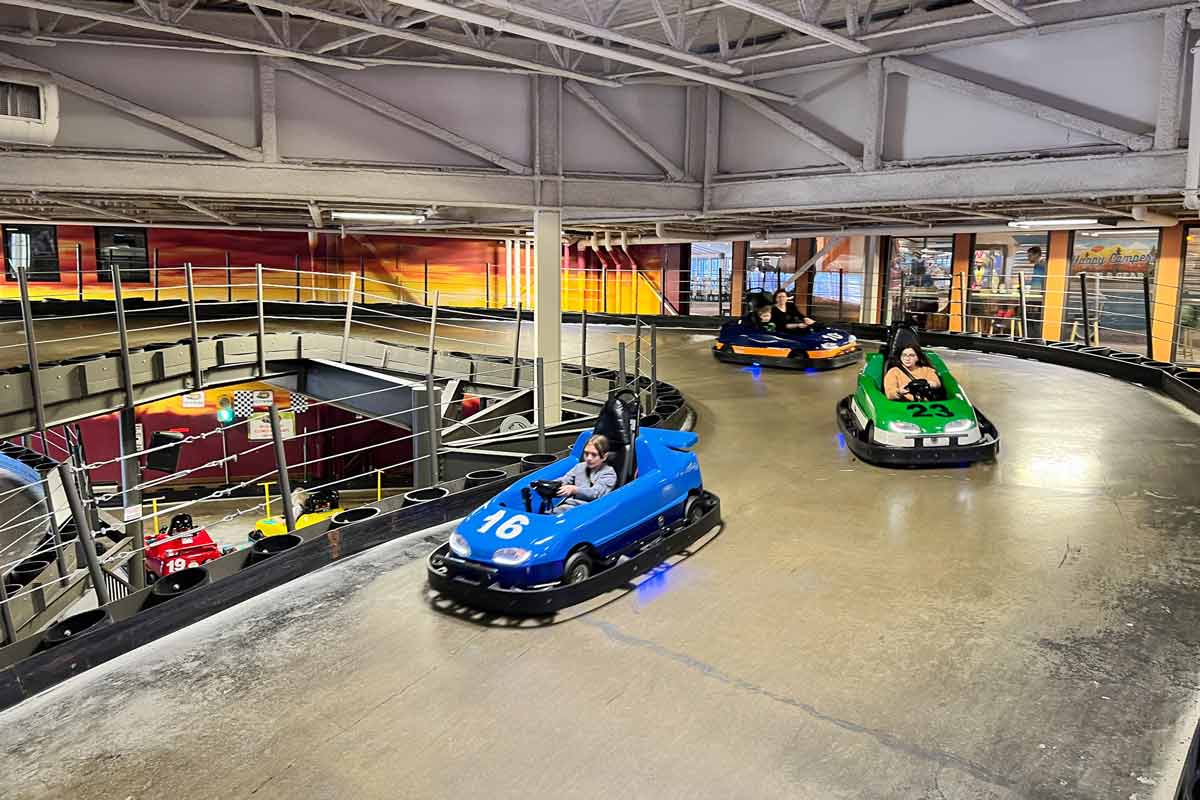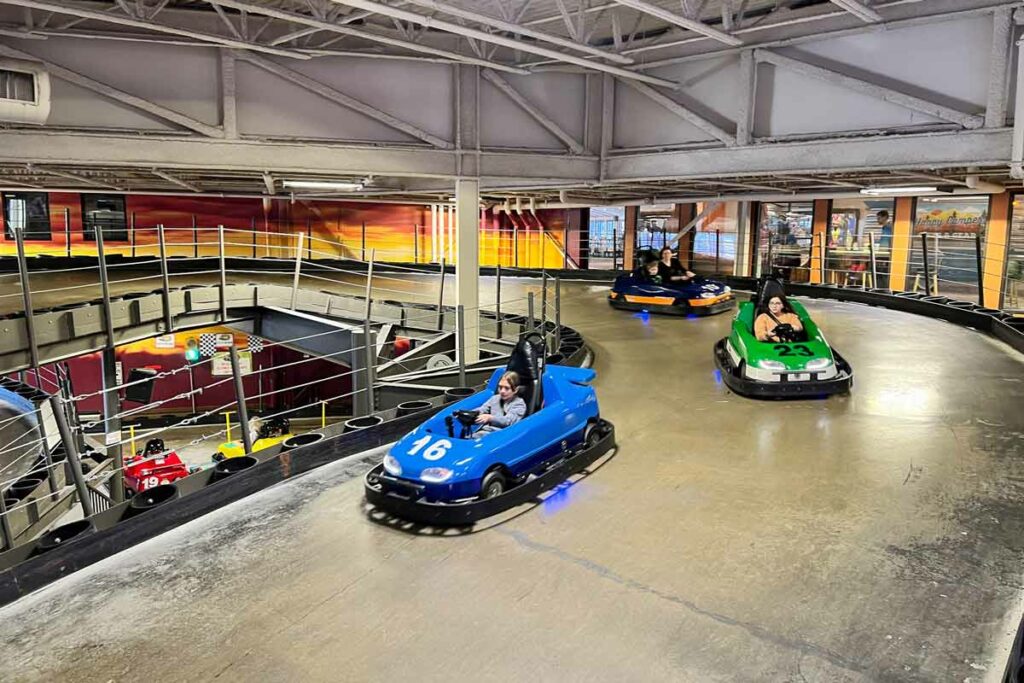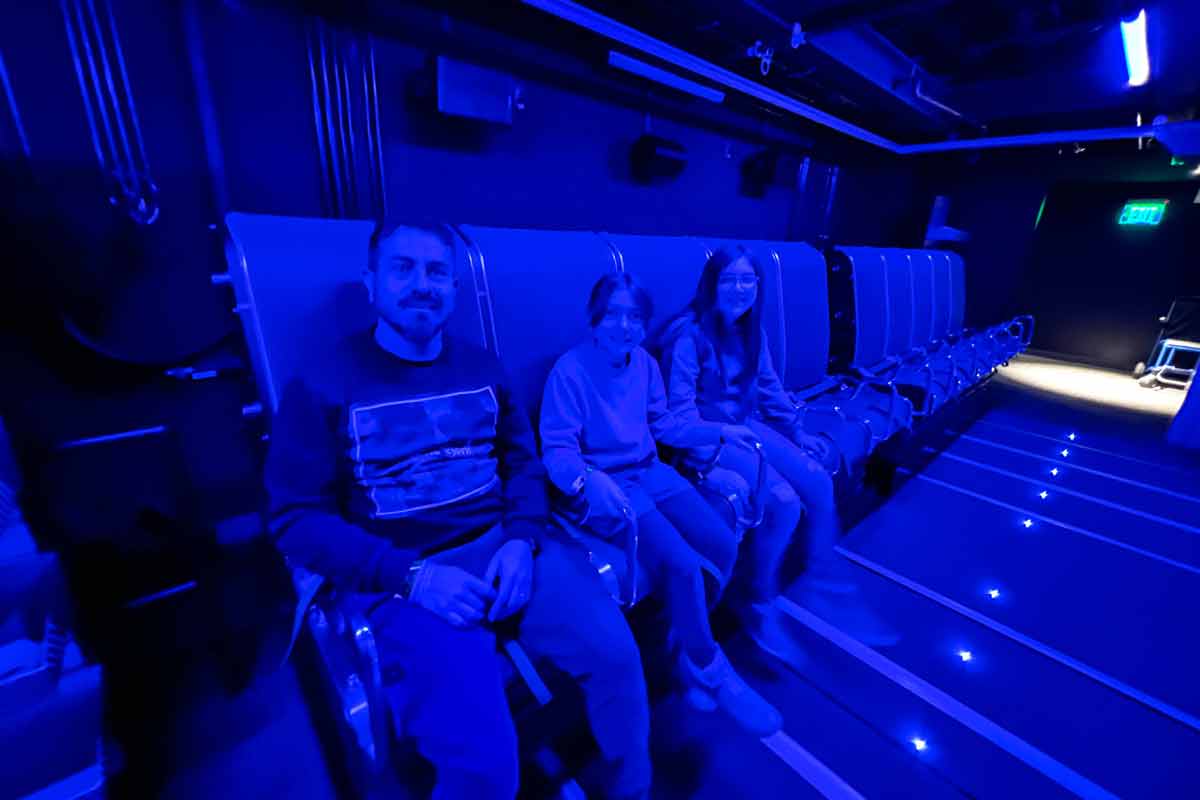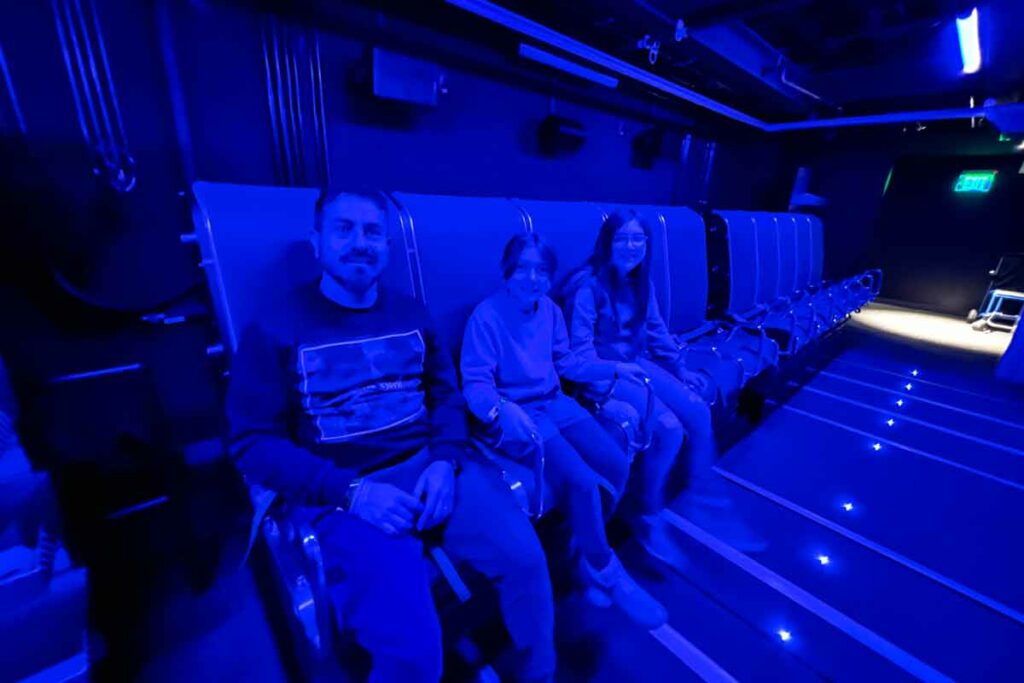 Take Flight
Take Flight is an aerial adventure ride. The ride is newer to the resort and open to guests and the general public. Hotel guests receive a discount on admission tickets.
The attraction is an immersive experience. The movie-like seats leave your feet dangling in front of a 3-story, 65 x 47-foot curved movie screen. To complete the experience, your seat moves around for a virtual effect of flying. Artificial scents, wind, and mist are also part of the experience. Enjoy breathtaking views with drone video footage.
Typically the theatre offers two different show options running every 15 minutes. The show lasts 7-9 minutes and is tested to minimize motion sickness.
We enjoyed the feature film Flying Wild, with national parks and landmarks in the United States. The show kept the attention of our entire family, and everyone wanted more after it ended. It was quite a neat experience!
All riders must be at least 4 years of age and 32 in tall to ride.
Inside Tip: Storage bins are available right by each group of seats, so there is no worry about locking things up or losing things.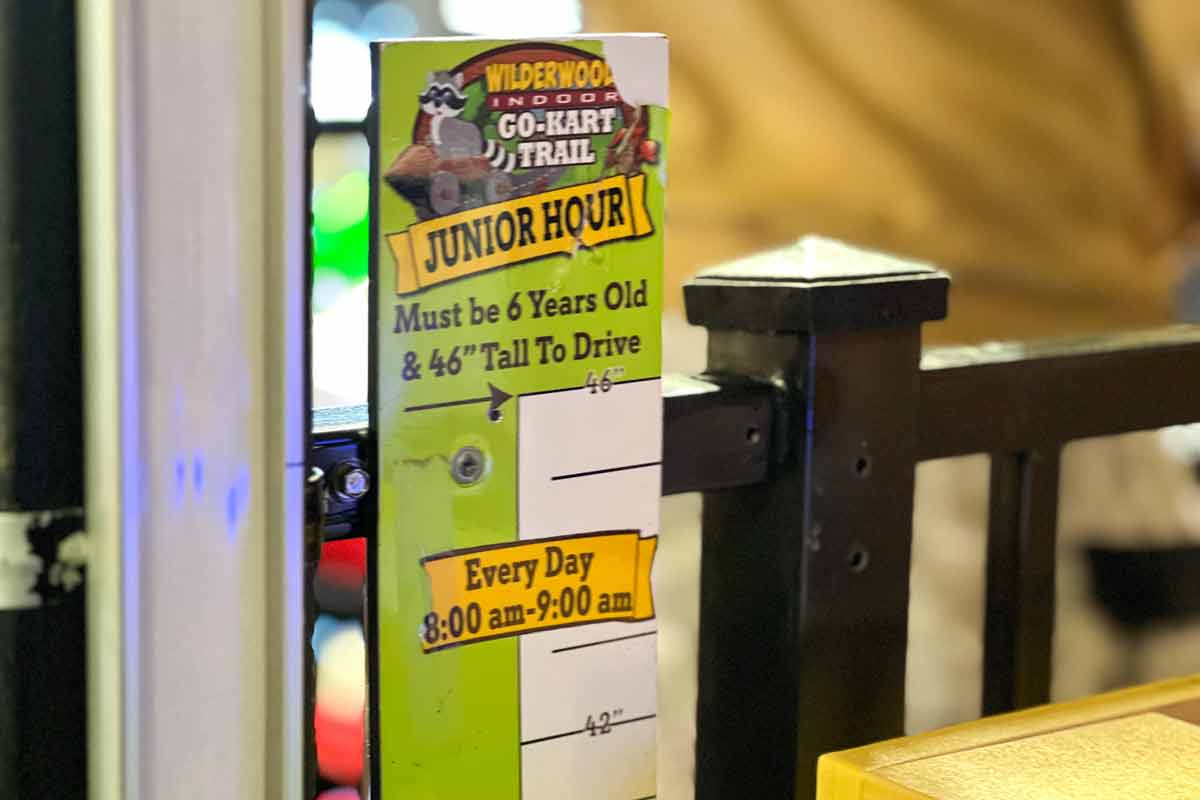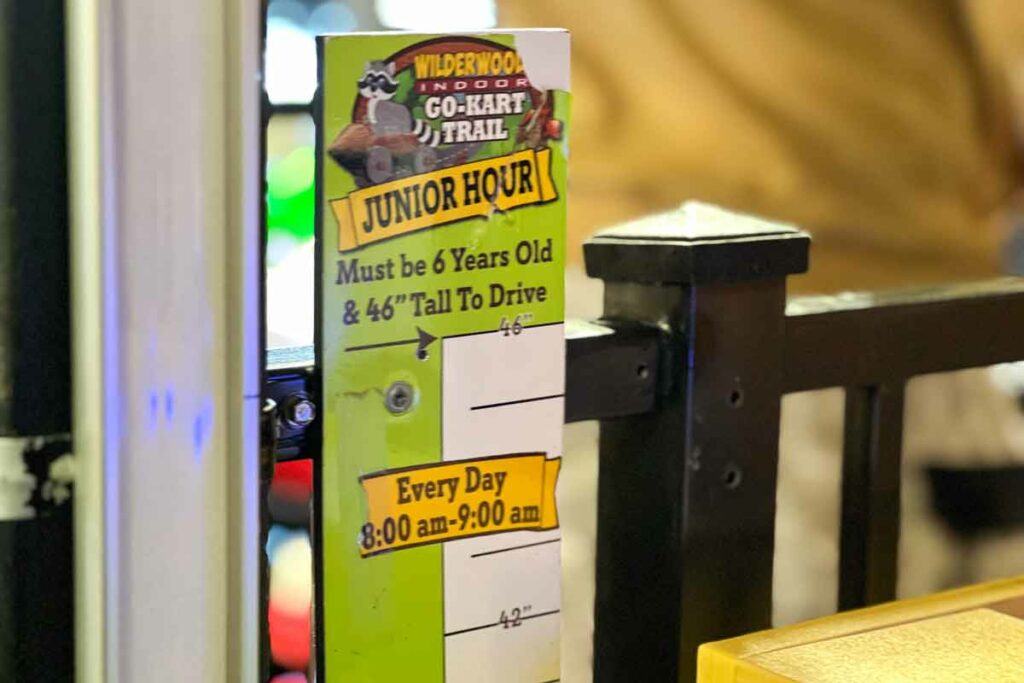 Tips for the Younger Guests
Ducky Races – Race rubber ducks in the lazy river at Klondike Kavern. This free activity is fun for little kids and also gets you ready for the waterpark just before it opens. Arcade gift cards and t-shirts are awarded to the winners.
WildKids Club has a variety of free and paid activities and crafts for families. Located near Take Flight and Camp Social, kids can create a stuffed animal, design a t-shirt, make sand art, play bingo, watch movies, and more. Stop by or ask for a schedule at check-in!
Little Racers – Kids between the ages of 6 to 9 can enjoy the go-kart track from 8 to 9 am and drive on their own at a reduced speed.
Cubby's Cove Indoor Waterpark – Great smaller waterpark for toddlers and younger kids.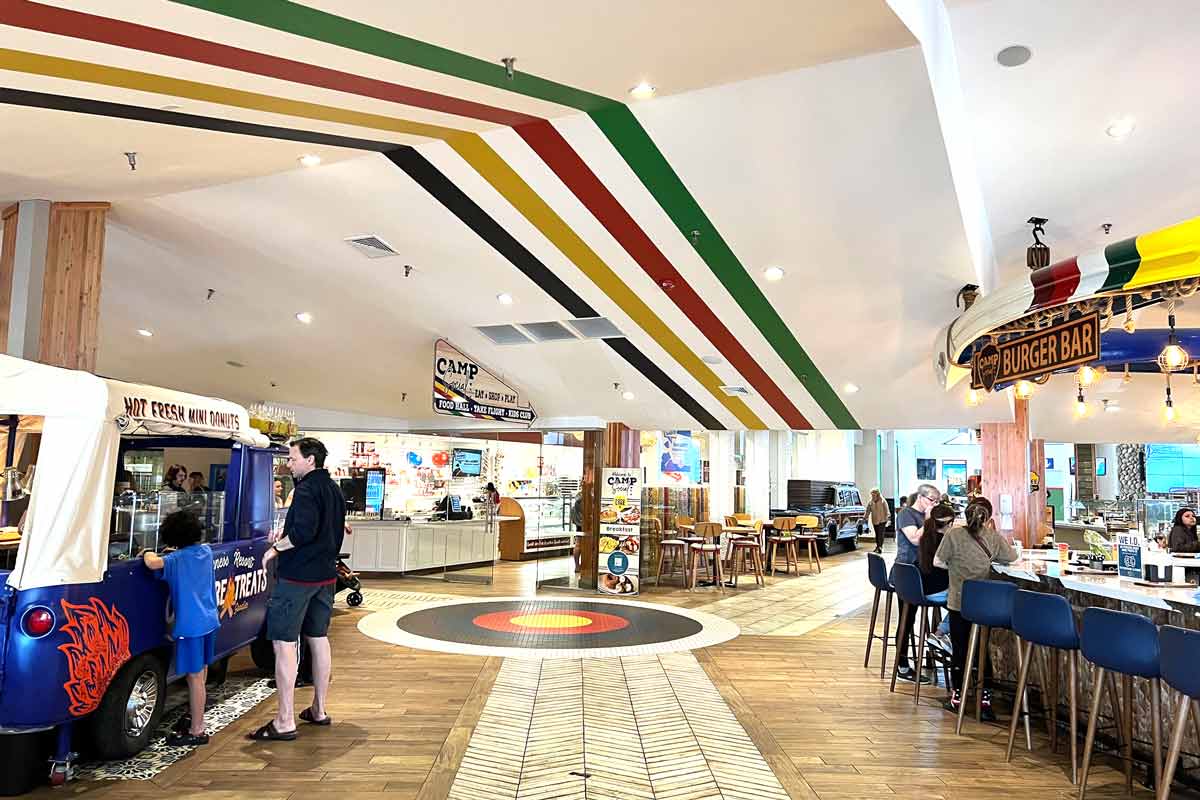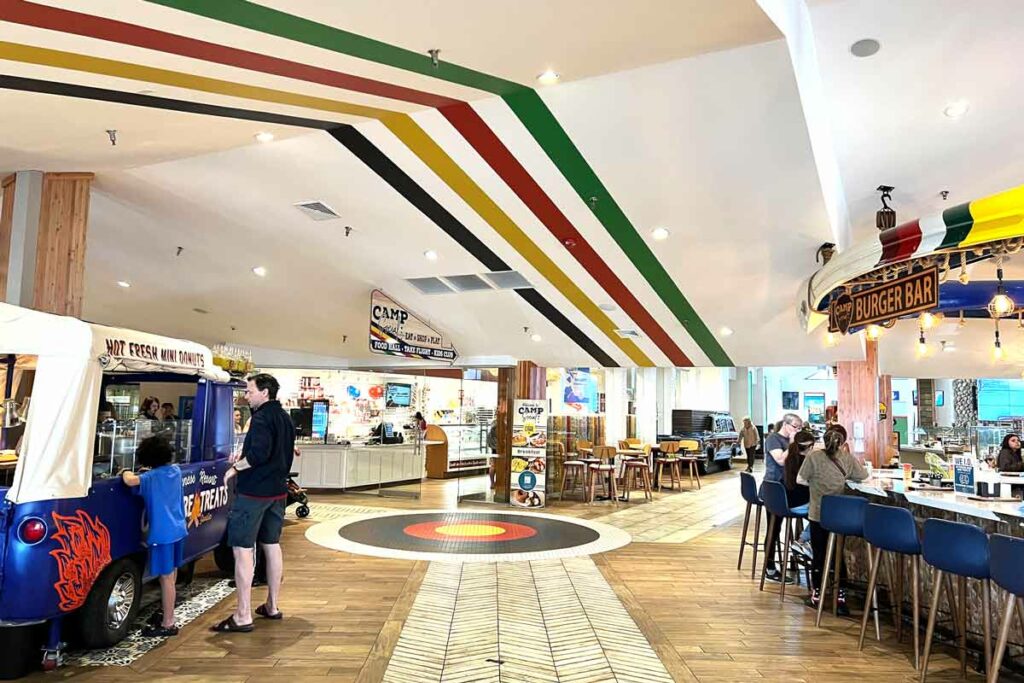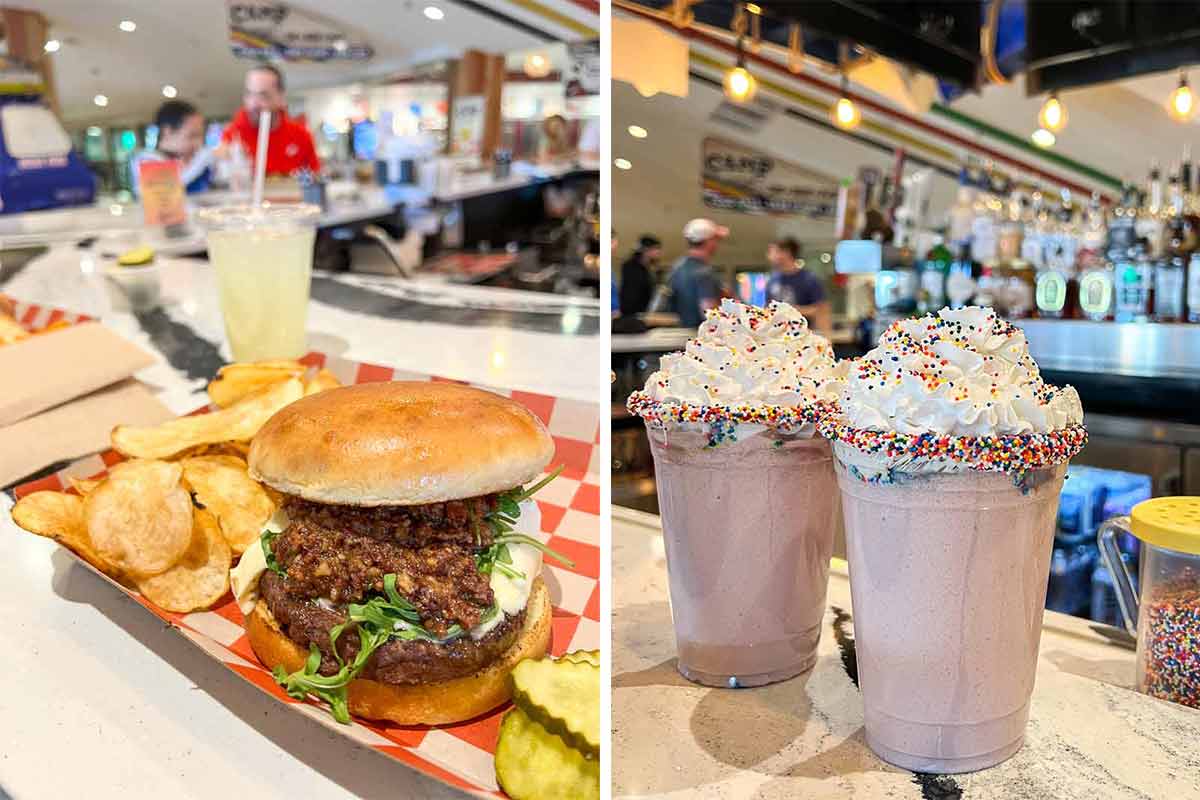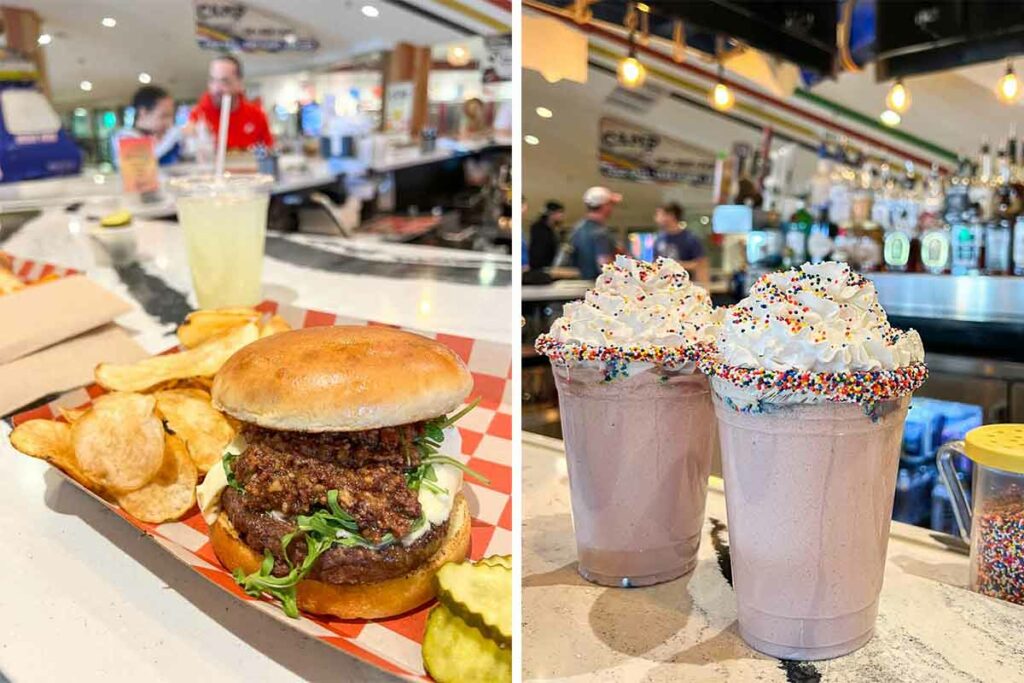 Food Options
The Wilderness offers many different food options, from sit-down restaurants to grab-and-go. Our family loved the newly renovated Camp Social (located adjacent to the front lobby). The modern design and comfortable atmosphere are, just as the name suggests, social. Gather around the picnic tables (or full-service, kid-friendly bar) for breakfast, lunch, or dinner.
Casual picnic tables and yard games, including checkers and Connect Four
Campfire donut truck on Fridays, Saturdays, and Sundays
Locally-sourced Bella Goose coffee, teas, smoothies
Candy store with bulk candy and chocolate
Self Serve frozen yogurt
Specialty shakes
Breakfast buffet
Specialty burgers and all-beef hot dogs
Tacos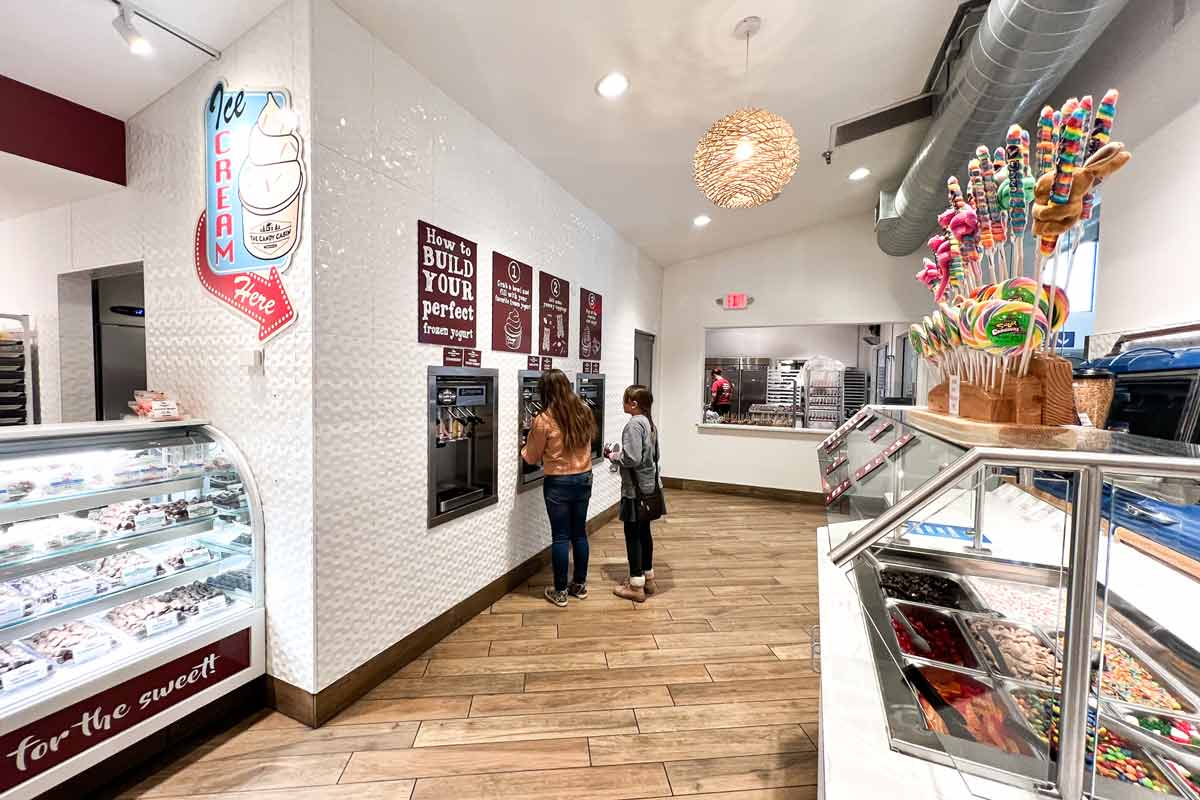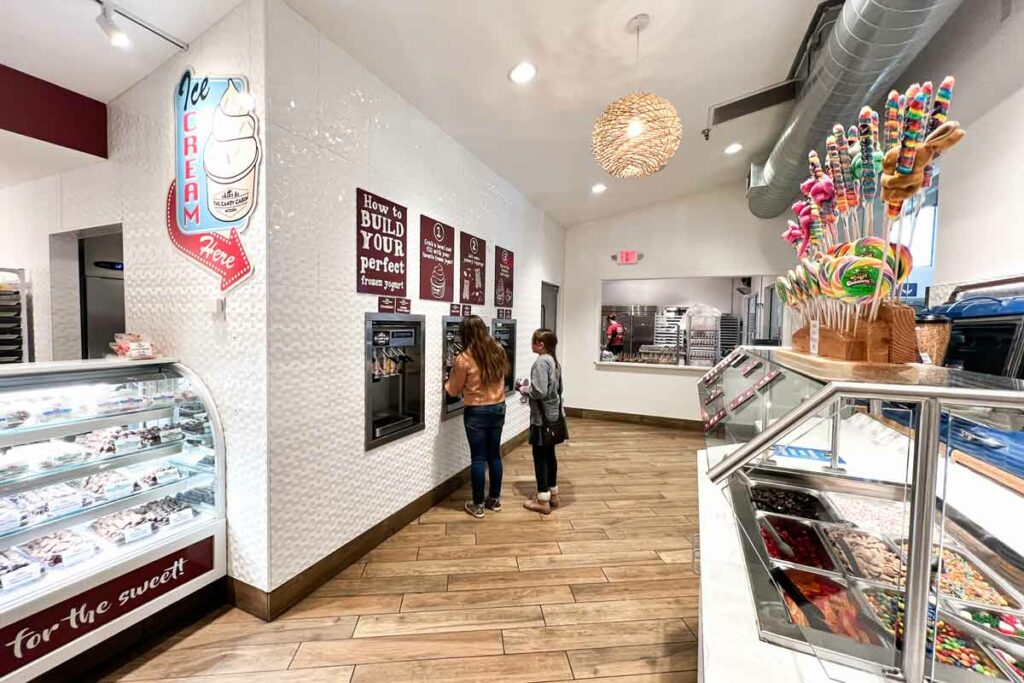 Summer at the Wilderness Resort
Summer visits also include four outdoor waterparks and additional fun activities!
To learn more, visit www.wildernessresort.com
Editor's Note: Go Valley Kids received complimentary accommodations to facilitate this review. As always, all opinions are our own.