Looking for the right preschool for your child? This Preschool Directory is dedicated to organizations and schools that offer preschool programs for 2-5 year olds in the Fox Valley, Oshkosh and Green Bay area. The information in this guide serves as a starting point for your search in Preschools. We recommend that you, as parents or guardians, make your own inquiries regarding the schools and verify what each school has to offer.
If you see your favorite organization missing from our list, see changes that need to be made, or are a preschool looking to upgrade your listing, please contact us.
Featured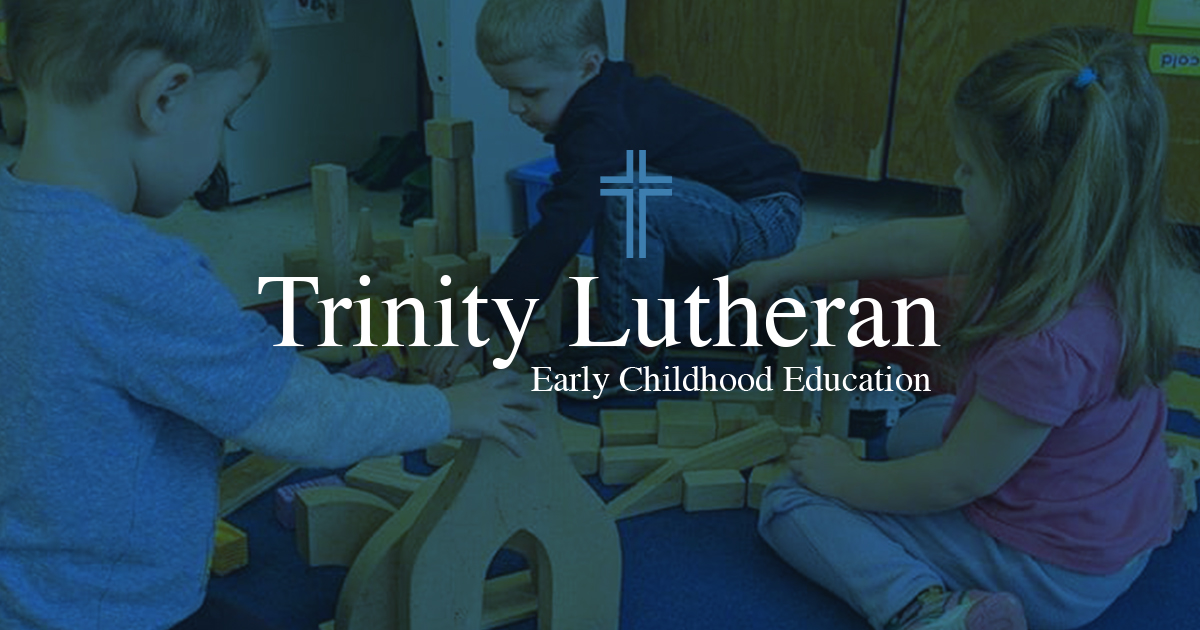 Trinity Lutheran School is now enrolling for three and four year old preschool for 2019-20 School year. We offer an affordable full and half day program with a wrap around extended care option.
Featured
Are you looking for an amazing, faith-filled preschool experience for your child? Xavier Elementary Preschool's premier PK3 and 4K programs offer your child a dynamic, world class curriculum with a nurturing Christian environment. Learn More>
500 W. Marquette Street

,

Appleton
Featured
Celebration Lutheran School
Celebration Lutheran School offers a Christ–centered curriculum for 3K through 8th grade. CLS works with parents to educate and nurture children. All children are encouraged to develop their individual and collective God-given talents and abilities.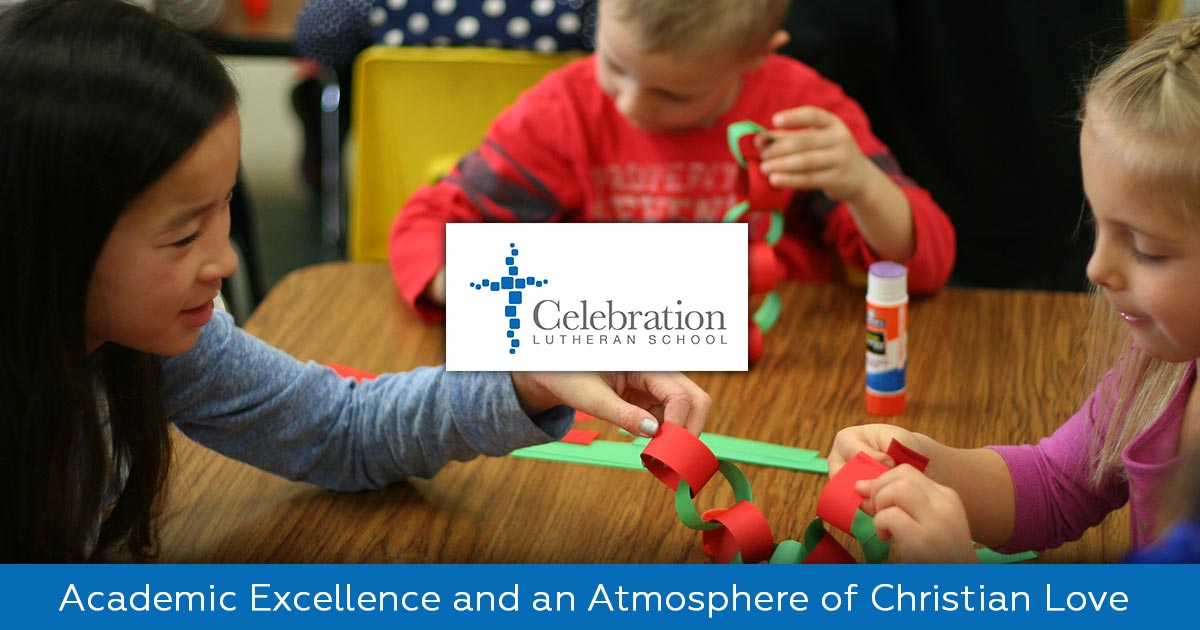 3100 E Evergreen Dr, Appleton, WI
54913
Find Preschools Near Me
Preschools in Appleton
Appleton KinderCare, 2407 S. Oneida Street, Appleton, Wisconsin
Ballard Road KinderCare, 3036 N. Ballard Road, Appleton, Wisconsin
Celebration Lutheran School, 3100 E. Evergreen Drive, Appleton, Wisconsin
Christian Cooperative Preschool, 326 E. North Street, Appleton, Wisconsin
Community Nursery School, 740 E. College Avenue, Appleton, Wisconsin
Creative Child Learning Center, 1901 N. Richmond Street, Appleton, Wisconsin
Faith Child Care, 601 E. Glendale Avenue, Appleton, Wisconsin
Fox Valley Montessori Academy, 301 E. First Avenue, Appleton, Wisconsin
Good Shepherd Preschool, 2220 E. College Avenue, Appleton, Wisconsin
Holy Spirit Catholic School, W2796 Cty. KK, Appleton, Wisconsin
Little Angel Child Care, 1208 N. Oneida Street, Appleton, Wisconsin
Metro Drive KinderCare, 332 Metro Drive, Appleton, Wisconsin
Mount Olive Evangelical Lutheran School, 930 E. Florida Avenue, Appleton, Wisconsin
Neighborhood Preschool, 3009 N. Meade Street, Appleton, Wisconsin
Project Bridges Daycare & Preschool, 803 E. College Avenue, Appleton, Wisconsin
St. Edward School, N2944 State Rd. 47, Appleton, Wisconsin
St. Paul Lutheran School, 225 E. Harris Street, Appleton, Wisconsin
St. Peter Lutheran School, N2749 French Road, Appleton, Wisconsin
The Children's School, 415 East Hoover Avenue, Appleton, Wisconsin
Wee Love Learning Center, 1011 Midway Rd., Appleton, Wisconsin
Wild Violet Montessori, 322 N Metro Drive, Appleton, Wisconsin
YMCA Apple Creek, 2851 East Apple Creek Road, Appleton, Wisconsin
YMCA Downtown Appleton, 218 E Lawrence Street, Appleton, Wisconsin
Xavier Elementary Preschool, 500 W. Marquette Street, Appleton, Wisconsin
Xavier Elementary Preschool, 1810 N. McDonald Street, Appleton, Wisconsin
Preschools in Neenah
Early Learning Center, 2425 Industrial Drive, Neenah, Wisconsin
Fox Valley Christian Academy Preschool, 1450 Oakridge Road, Neenah, Wisconsin
Lake Edge Preschool, 1511 Nicolet Blvd, Neenah, Wisconsin
Martin Luther School, 807 Adams Street, Neenah, Wisconsin
Neenah KinderCare, 776 Birch Street, Neenah, Wisconsin
New Hope Preschool, 1850 American Drive, Neenah, Wisconsin
St. Margaret Mary Elementary, 610 Division Street, Neenah, Wisconsin
Stepping Stones Learning Center, 1303 American Dr. Neenah, Wisconsin
Trinity Lutheran School, Neenah 410 Oak St., Neenah, Wisconsin
YMCA Child Development Center, Neenah-Menasha, 110 W. North Water St, Neenah, Wisconsin
Preschools in Menasha
St. Mary Elementary, 540 Second Street, Menasha, Wisconsin
Shepherd of the Valley Lutheran Preschool, 829 Appleton Road Menasha, Wisconsin
Preschools in Freedom
Freedom Elementary School, N3569 County Rd. E, Freedom, Wisconsin
Preschools in Freedom
Hortonville / Greenville Area School District, 240 Warner Street, Hortonville, Wisconsin
St. Mary of the Immaculate Conception, N2385 Municipal Dr, Greenville, Wisconsin
YMCA Fox West, W6931 School Road, Greenville, Wisconsin
Preschools in Kaukauna
Kaukauna Area School District – Tanner Elementary School, 2500 Fieldcrest Drive, Kaukauna, Wisconsin
St. Ignatius Catholic School, 220 Doty St, Kaukauna, Wisconsin
St. Nicholas School, W2035 County Rd. S, Kaukauna, Wisconsin
Trinity Lutheran School, 800 Augustine St., Kaukauna, Wisconsin
Preschools in Kimberly
Kimberly Area School District, 425 S. Washington Street, Combined Locks, Wisconsin
Kimberly KinderCare, 749 Truman Street, Kimberly, Wisconsin
YMCA Heart of the Valley, 225 W Kennedy Ave, Kimberly, Wisconsin
Preschools in Little Chute
Little Chute Elementary School, 901 Grand Avenue, Little Chute, Wisconsin
Preschools in Sherwood
St. John Sacred Heart School, N369 Military Road, Sherwood, Wisconsin
Preschools in Wrightstown
Wrightstown Elementary, 351 High Street, Wrightstown, Wisconsin