FVL Schools (Fox Valley Lutheran Schools) provides families of the Fox Valley with an excellent and affordable Christian education for their children. FVL Schools is a partnership of 26 Wisconsin Evangelical Lutheran Schools partners (18 elementary schools, 5 child care centers, and Fox Valley Lutheran High School) that spans the Valley. These schools work together on a Preschool – 12th-grade curriculum as well as offering joint sports, music, and academic enrichment programs to nearly 3,000 students annually. Campuses are located from Green Bay in the north to Oshkosh in the south, Weyauwega to the west and Brillion to the east. Over a half dozen schools are conveniently located in the greater Appleton area.
Why Choose FVL Schools?
1. Christ-centered Leadership & Education
Teachers share the good news of God's love every day. Students have opportunities to worship, pray, and learn more about their faith throughout the week.
2. Academic Excellence
FVL Schools offer quality education for students of all gifts and abilities. Student test scores exceed state and national norms.
3. FVL Schools Family
Being part of FVL Schools means you're also part of the larger FVL Schools system, offering a network of Christian support from across the Fox River Valley.
4. Co-curricular Opportunities
FVL Schools offers a well-rounded selection of clubs and activities for student involvement. Whether it's athletics, arts, or academic enrichment, students have many options to develop their God-given talents.
5. Financial Aid
Concerned about tuition costs? Fifteen FVL Schools and FVL High School participate in the Wisconsin Parental Choice Program which offers free tuition to qualifying families! Families who don't qualify for the Choice program often find help through a school's SCRIP or Tuition Assistance programs.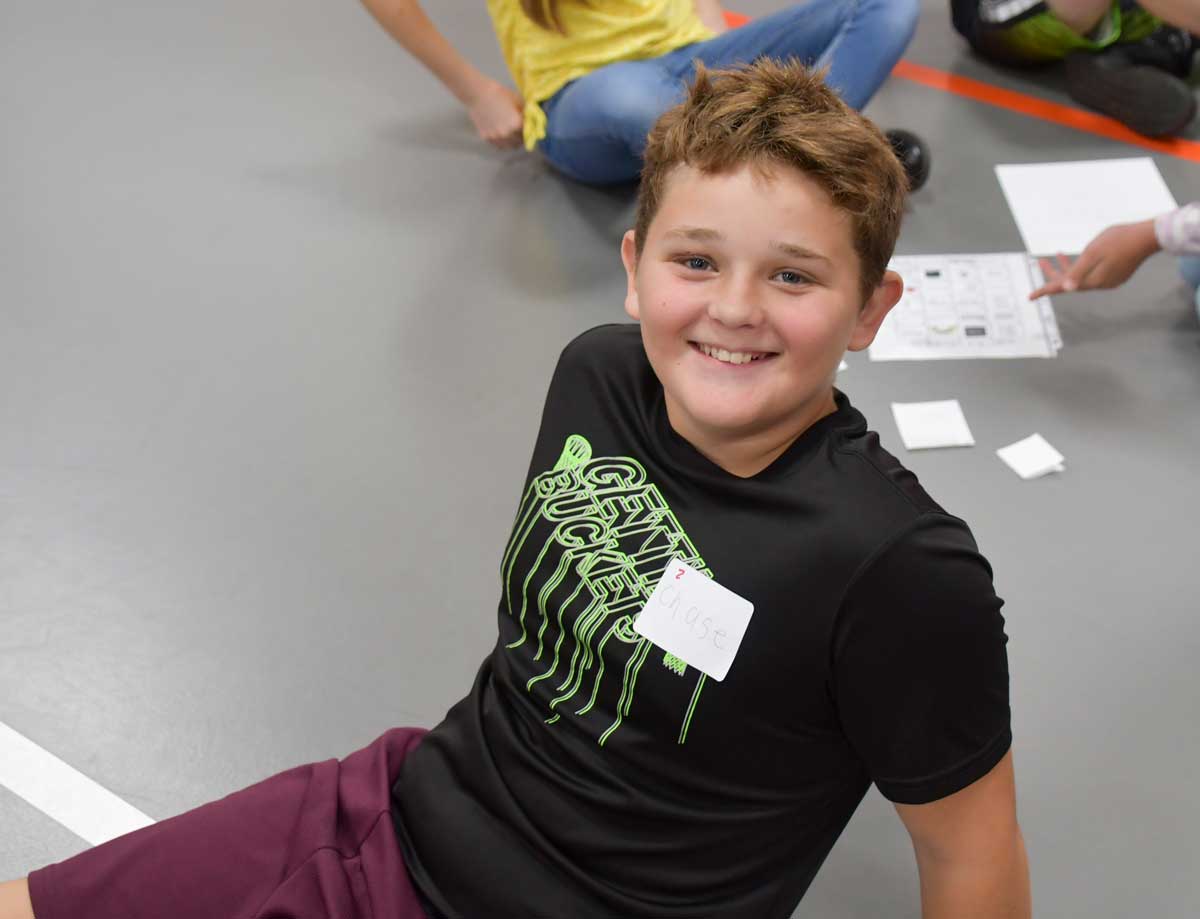 Learn More about FVL Schools
To learn more or schedule a tour, please visit: fvlschools.org
Find our participating Wisconsin Parental Choice schools here.
Find a School Near Me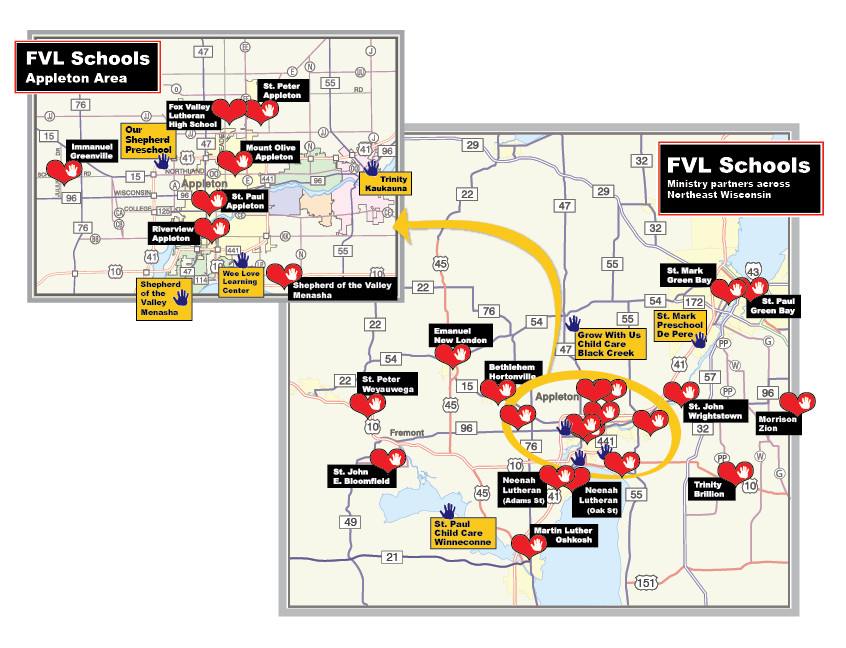 Appleton K-8 Schools
Brillion K-8 Schools
Fremont (East Bloomfield) K-8 Schools
Green Bay K-8 Schools
Greenville K-8 Schools
Hortonville K-8 Schools
Menasha / Darboy K-8 Schools
Morrison / Greenleaf K-8 Schools
Neenah K-8 Schools
New London K-8 Schools
Oshkosh K-8 Schools
Weyauwega K-8 Schools
Wrightstown K-8 Schools