Feel as though you are traveling back in time as you explore the historic city of Kenosha with kids!
Kenosha is home to a free dinosaur museum, the shores of Lake Michigan, a whole castle for cheese, and July – September hosts the Bristol Renaissance Faire!
Sitting on the southwestern shores of Lake Michigan, the town offers gorgeous, sweeping views and an opportunity for family time with an adventurous twist.
If you love museums, art galleries, fresh air, and exploring new places, this exciting city will check all your day trip boxes. You won't have time for everything in one trip, so choose a few and plan to visit again!
1. Ride a Vintage Streetcar Downtown
Hop on board a restored electric streetcar for a scenic, two-mile loop. On your streetcar ride, you'll roll past Harbor Park, the Sculpture Walk, the shoreline, two historic districts, and downtown Kenosha.
A ride on these authentic 1951 President's Conference Committee (PCC) model streetcars is just one of the unique things to do in Kenosha for your family. The seven-car fleet spent time in Canada, before returning to the United States and scooting around Philadelphia for a bit ahead of their restoration and relocation to Kenosha.
Traveling by electric rail was the area's main form of transportation until 1932, and a ride on board gives families a chance to experience that history.
It is a comfortable, fun, and affordable ride, making it an ideal way for families to see the city!
Kenosha Streetcars Details:

Fare Per Loop: $1.00 for ages 13 and up, $0.50 for ages 5-12, and 4 and under ride free
Day Pass: $3.50 per person
Hours

Monday – Friday: 11:05 am – 6:35 pm
Saturday – Sunday: 10:35 am – 6:15 pm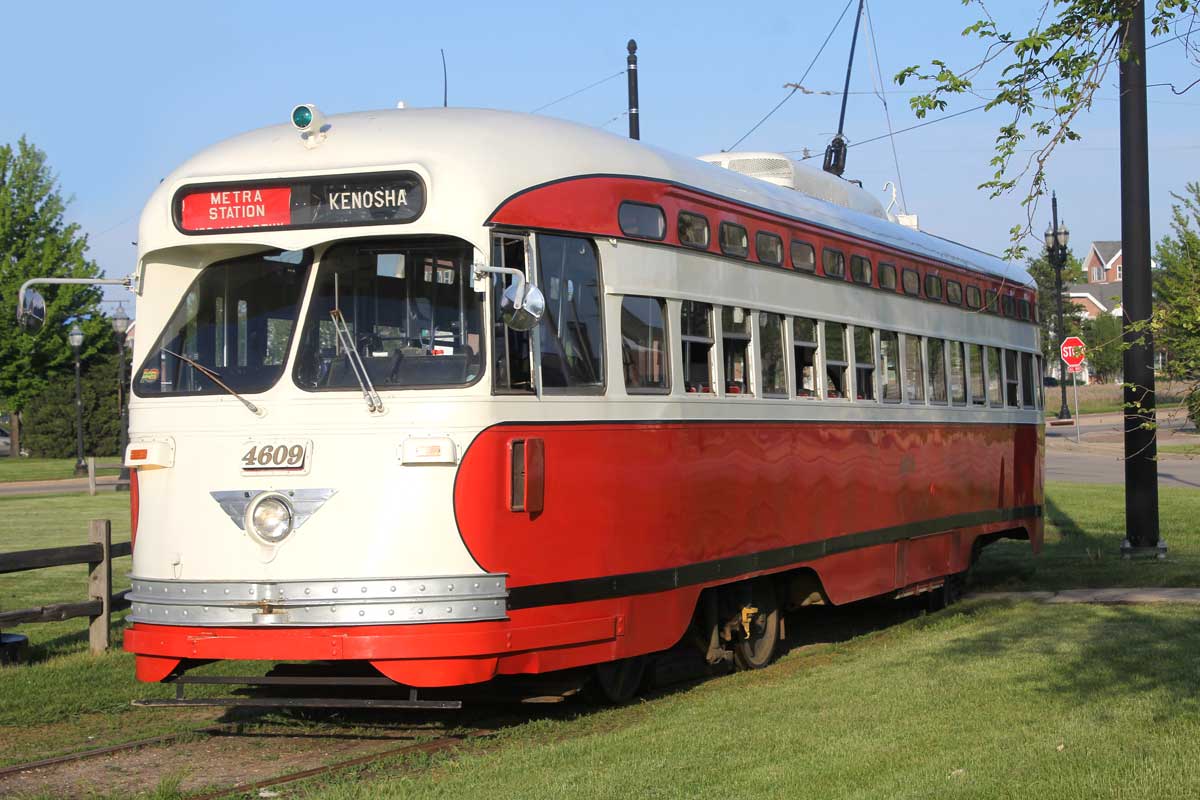 2. Meet a 40-Foot T-Rex at the Dinosaur Discovery Museum
You'll easily spot the Dinosaur Discovery Museum near downtown from its giant metal T-Rex art on the lawn!
The museum has one of the most complete fossil records and focuses on the link between birds and carnivorous dinosaurs. Visitors of all ages walk through the main gallery, and there is a 40-foot-tall tyrannosaurus to greet you!
The gallery consists of casts of real fossil bones and fact placards discussing how dinosaurs lived and behaved. The main level also has various hands-on displays for kids.
The lower level serves as a play area with dino-themed toys and books and includes a large observation window to the room where dinosaur bones are studied. Before leaving, visit the gift shop for dino dig kits, slime eggs, puzzles, and figurines.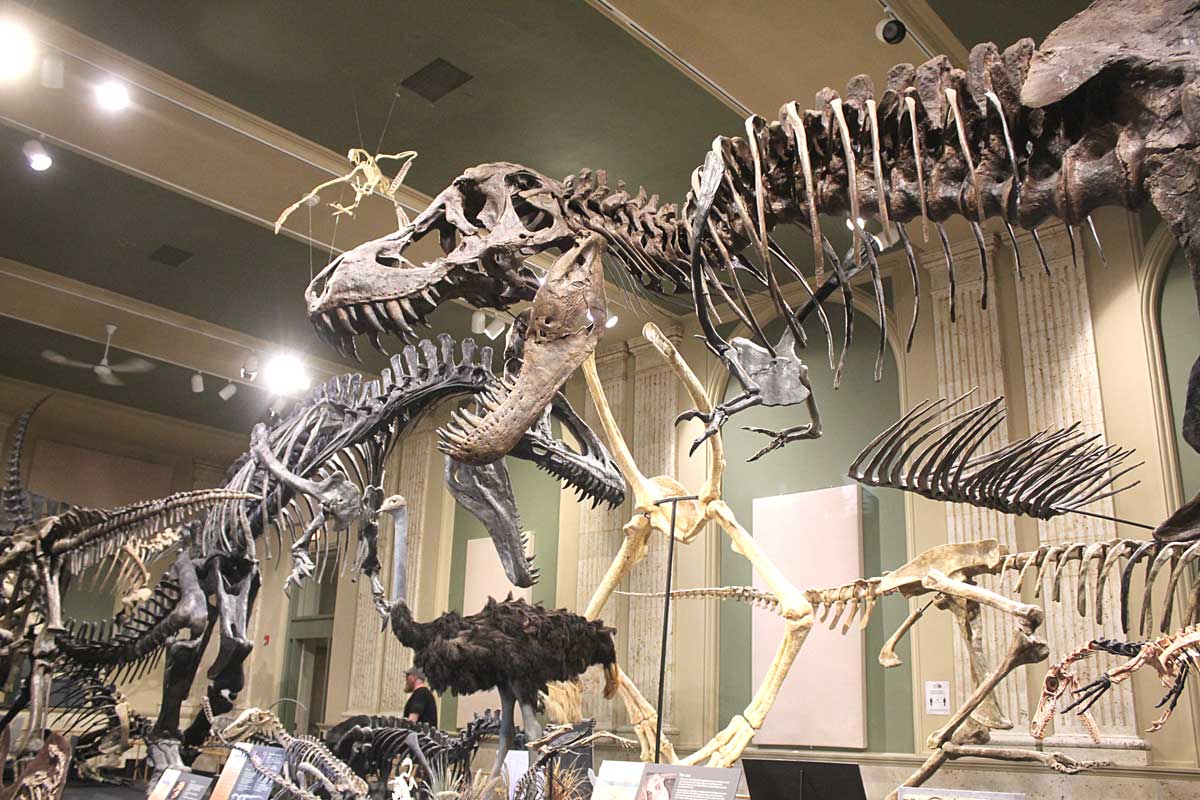 Other Museum Options:

Can't get enough of larger-than-life fossil exhibits? The Kenosha Public Museum is home to the largest and most complete mammoth excavated in North America!
The Kenosha Civil War Museum offers a unique perspective from the midwest states for history buffs, and kids 15 and younger enjoy free admission!
3. Spark Imaginations at the Kenosha Dream Playground
Spend time in the sunshine in a space beyond your wildest dreams at Petzke Park! The Dream Playground features 15,000 square feet of fun for children of all abilities. The soft rubber ground playground has two sections; one geared for children under five and a second for active older kids.
Fun themes on the playground include a lighthouse and ship, a local storefront shopping strip, a trolley car, a 1960s Rambler replica, and more.
Jump along the jelly bean-shaped stepping stones or climb the rock wall—this park is worth enjoying a few hours of play!
The playground also offers fun experiences for those with limited mobility. It includes a wheelchair swing, two bird nest swings, an accessible merry-go-round, and more.
You'll also find Braille and sign language alphabets, non-electrostatic slides, and a beautiful tile mural.
Address: Petzke Park, 2820 14th Avenue, Kenosha
Hours: 8 am – 8 pm daily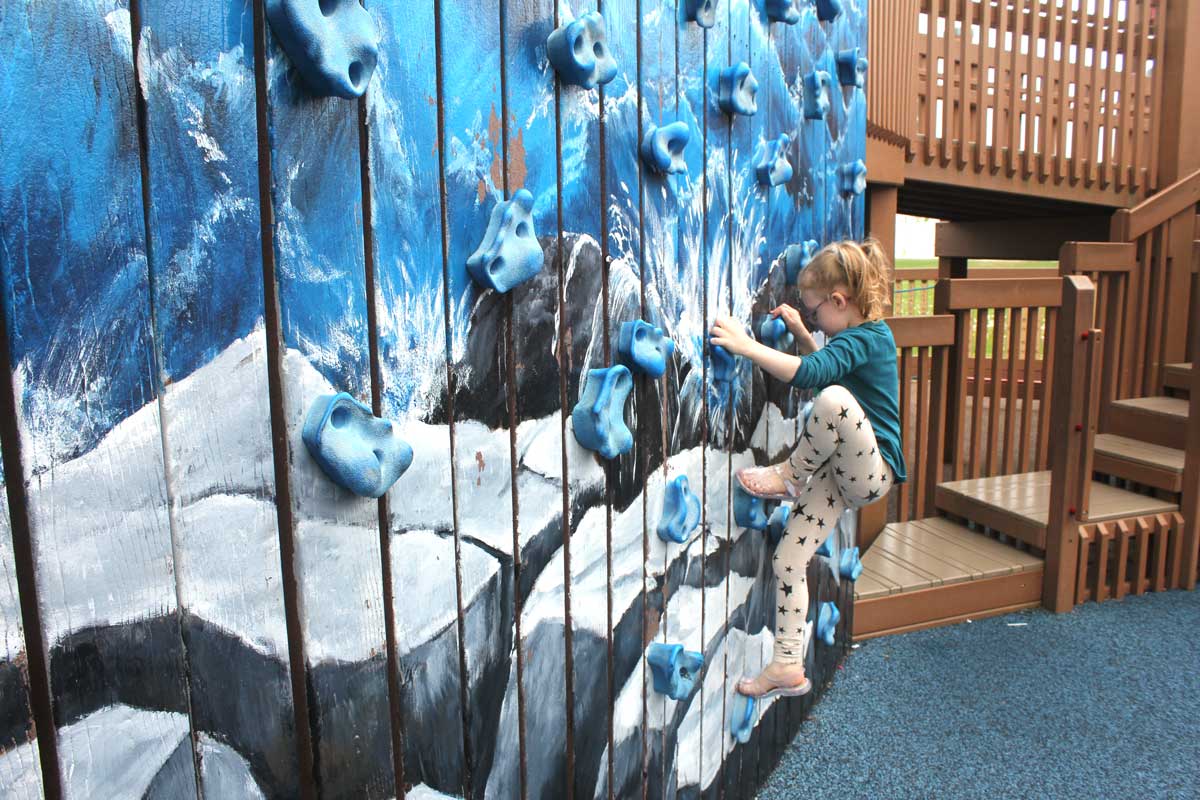 READ MORE: The Wausau Playground Designed for ALL Children!
4. Visit the Castle Stocked Full of Cheese
Behold, knights with shining armor who guard magnificent treasure—endless amounts of cheese! Mars Cheese Castle is an iconic stop located right off the highway. Its fun exterior promises exciting goods inside. The castle has been a local staple for over sixty years, and it houses over a hundred varieties of cheese and sausage, plus trinkets, candy, and gourmet grocery items.
The castle, which is complete with a watch tower and drawbridge-styled entrance, is easy to spot with its 80-foot store sign. The sign is the largest in the area and required special permission from the Wisconsin State Legislature.
Address: 2800 W. Frontage Road, Kenosha
Hours: 9 am – 7 pm daily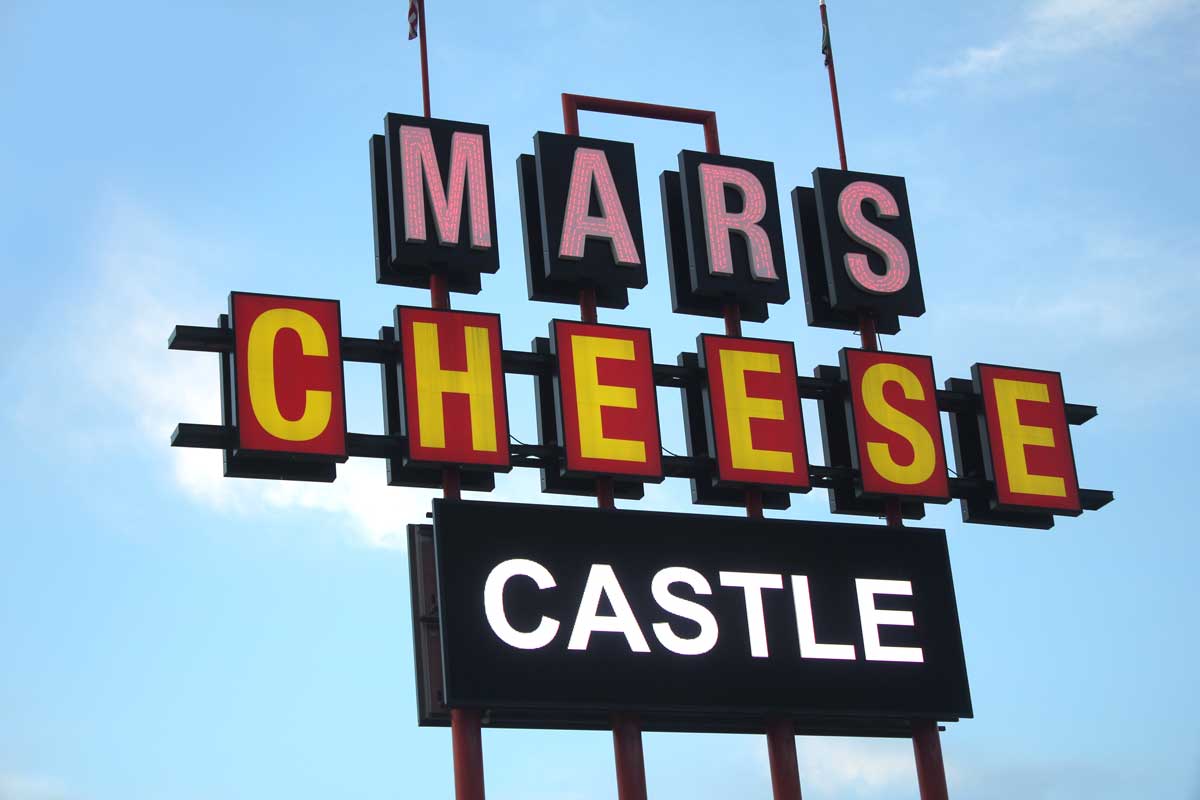 5. Picnic by the Kenosha North Pier Lighthouse
Sprawl out on a blanket nearby the lighthouse with some snacks and enjoy the view. The 50-foot lighthouse was built in 1906 and is made of cast iron. Despite being a navigational tool of the past, it now doubles as an art studio and gallery, dubbed the Kenosha Lighthouse Studio. The studio hosts art shows, which are open to the public.
Follow the gallery on social media for event information and a chance to venture inside! The lighthouse is also located near a walking path decked out with unique statues, providing a connection to the arts in the great outdoors.
Address: Simmons Island Park, 5001 4th Avenue, Kenosha
READ MORE: Family Day Out: Make Memories in Manitowoc!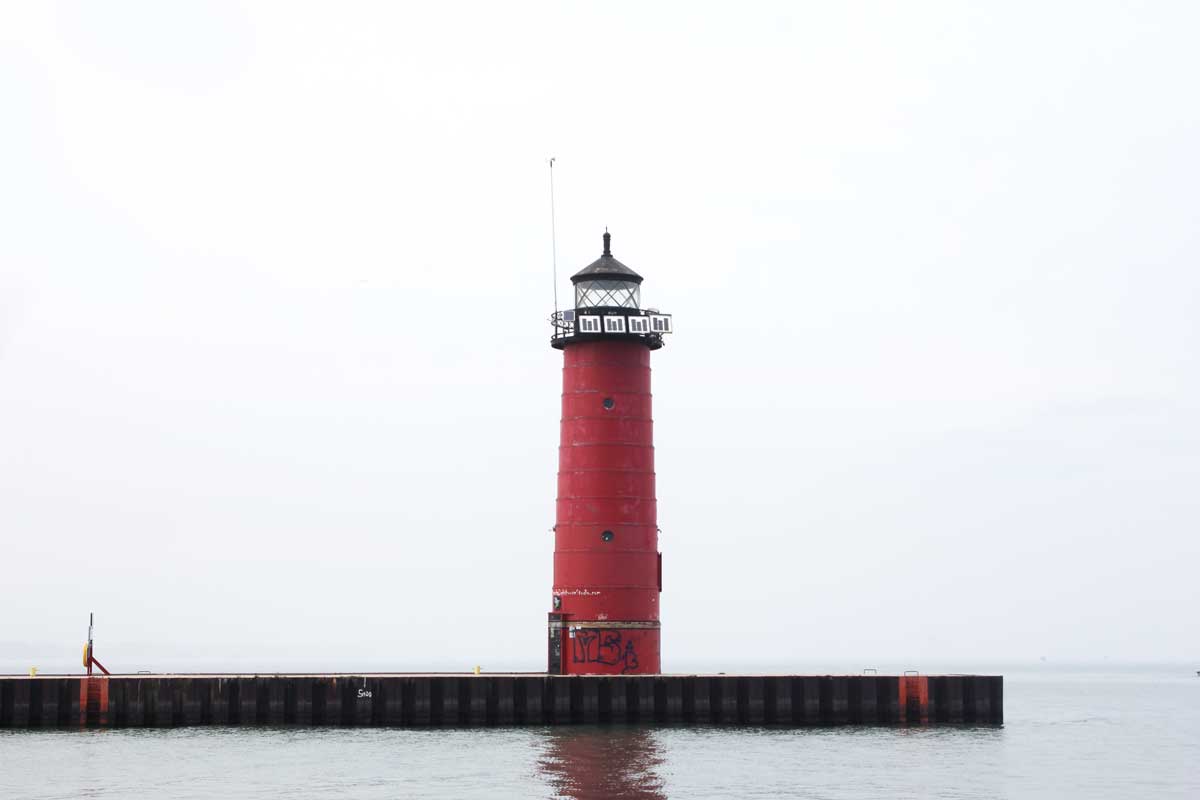 6. Cool off at the Splash Pad, Local Pool, or at the Beach
Soak up the sun and hit the water at the splash pad near Harbor Park or take a dip in an outdoor pool. Kenosha also features five public beaches. Grab your sunscreen and hit the water!
Beaches
Take in the scenery by swimming, digging in the sand along the shores of Lake Michigan and soaking up time together as a family!
Beach access and parking are free.
Alford Park and Beach

Address: 1819 Sheridan Road, Kenosha
Features: Beach and park with picnic areas.

Eichelman Park and Beach

Address: 6125 3rd Avenue, Kenosha
Features: Beach, walking trail, and playground. Located next to Wolfenbuttel Park with beautiful gardens and grounds to explore.

Pennoyer Park and Beach

Address: 3601 7th Avenue, Kenosha
Features: Bike trail, fishing from the shore, and pickleball.
More: Also home of the Sesquicentennial Bandshell with summer outdoor performances on Tuesdays and Wednesdays.

Simmons Island Park and Beach

Address: 5001 4th Ave, Kenosha
Features: Scenic Lake Michigan park with a beach, lighthouse & picnic tables, plus biking trails & a playground.
Note: Simmons Island offers portable mobility mats on the beach to accommodate walkers and wheelchairs
More: The Southport Light Station Museum and the Kenosha Lighthouse Studio at the North Pier Lighthouse are nearby things to do.

Southport Park and Beach

Address: 7501 2nd Avenue, Kenosha
Features: Dog-friendly park (dogs are not allowed on the beach though!) with lots of beach to explore, trails for hiking, a beach house for changing, and a playground to explore while everyone dries off.
READ MORE: 30+ Wisconsin Lakes for Your Next Beach Day
Splash Pad
Kenosha Splash Pad is an open space concrete pad near the marina with water sprays located near Harbor Park.
Admission: Free
Hours: 10 am – 7 pm daily
Bonus! If you're visiting on a Saturday, the Kenosha Farmers Markets are nearby to stroll to find a treat for lunch or a snack!
Outdoor Pools
Anderson Park Pool
Anderson features two pools, including a tot pool with a children's slide. Older kids and adults can take on the 200-foot water slide, 10-foot long 6-foot high drop slide, and diving boards. It also has a splash pad, deck chairs, and umbrella tables. Concessions are also available for purchase on-site.
Anderson Park Pool

Address: 8730 22nd Avenue, Kenosha
Admission: $5 per person, children 2 and under are free with a paid adult
Hours:

Tuesday – Sunday: 10 am – 5:45 pm
Closed Mondays
Washington Park Pool
Washington welcomes swimmers of all levels with a zero-depth pool. It also has a 200-foot long water slide, 10-foot long and 6-foot high drop slide, diving board, deck chairs, and umbrella tables.
Washington Park Pool

Address: 1821 Washington Road, Kenosha
Admission: $5 per person, children 2 and under are free with a paid adult
Hours:

Tuesday – Sunday: 10 am – 5:45 pm
Closed Mondays
7. Go on a Family Mural Walk
Discover Kenosha's beauty with a vibrant collection of murals, playfully scattered around the city. The murals, all of different sizes and genres, capture the city, its people, and the artistic endeavors of talented artists. Thanks to Walls of Kenosha creator Rhianna O'Shea, families can go on a self-guided tour with the help of a free Google Maps Guide for local murals.
You can even see where the closest mural is to you, live, on the map. One of my personal favorites is the streetcar mural on 8th avenue!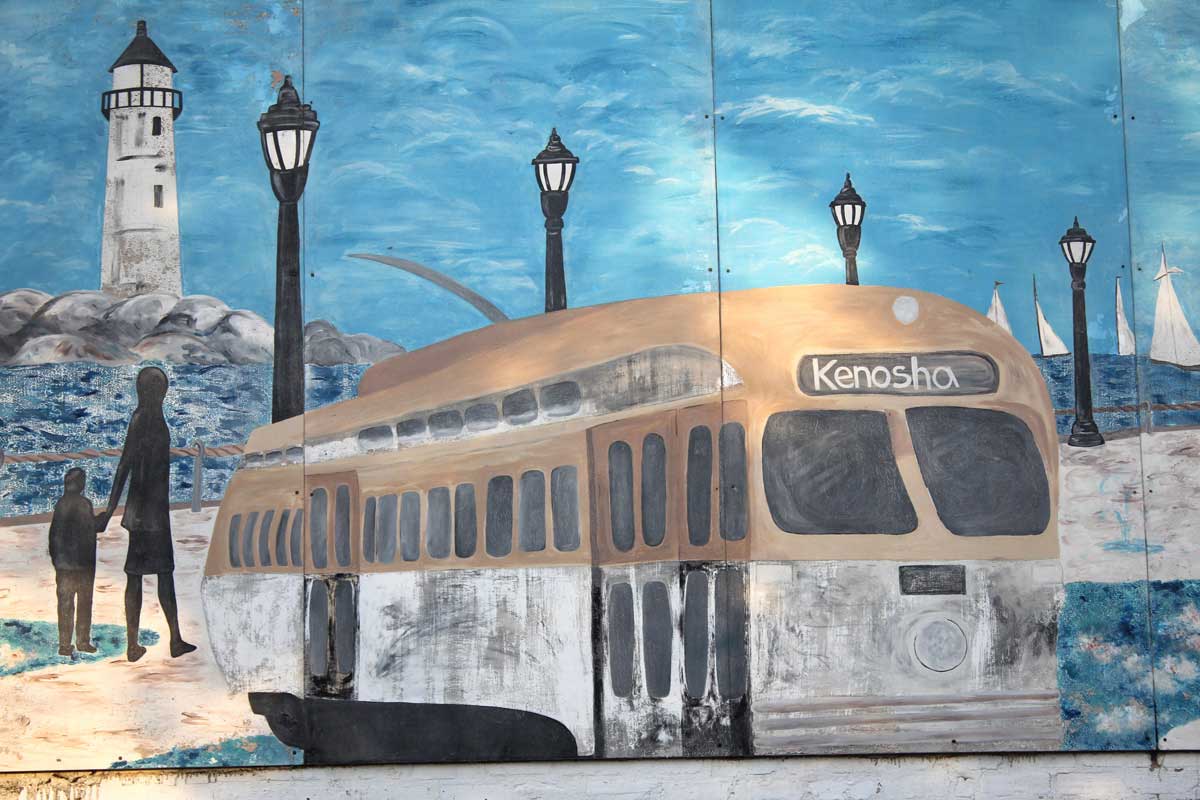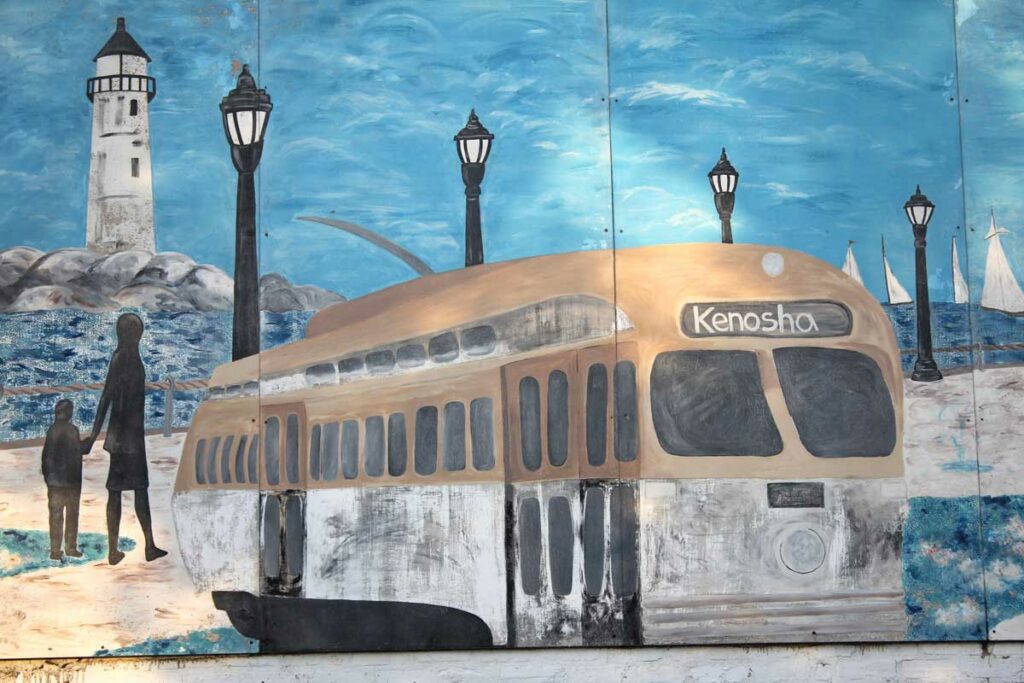 8. Grab a Treat at Scoops
After a busy day of fun, grab a treat from Scoops before heading home! The old-fashioned shop features a decadent assortment of desserts including ice cream, handcrafted cakes, and nostalgic candies.
There is truly something for everyone, including those who love classic flavors like strawberry or cookie dough and others who prefer more eccentric concoctions, like Zanzibar with three kinds of cocoa or the Exhausted Parent, a bourbon espresso concoction sure to please.
Level up with a fun cone option including cake waffle cones, dipped sugar cones, dipped waffle cones, or sugar waffle cones.
There is also a generous assortment of vegan, gluten-free, and no-sugar-added options.
Sit inside the parlor where whimsical cones dangle from the ceiling or watch the sunset outside on the spacious patio.
Scoops Ice Cream & Candy

Address: 5711 8th Ave #4002, Kenosha
Hours:

Sunday – Thursday: 12 pm – 8 pm
Friday – Saturday: 12 pm – 9 pm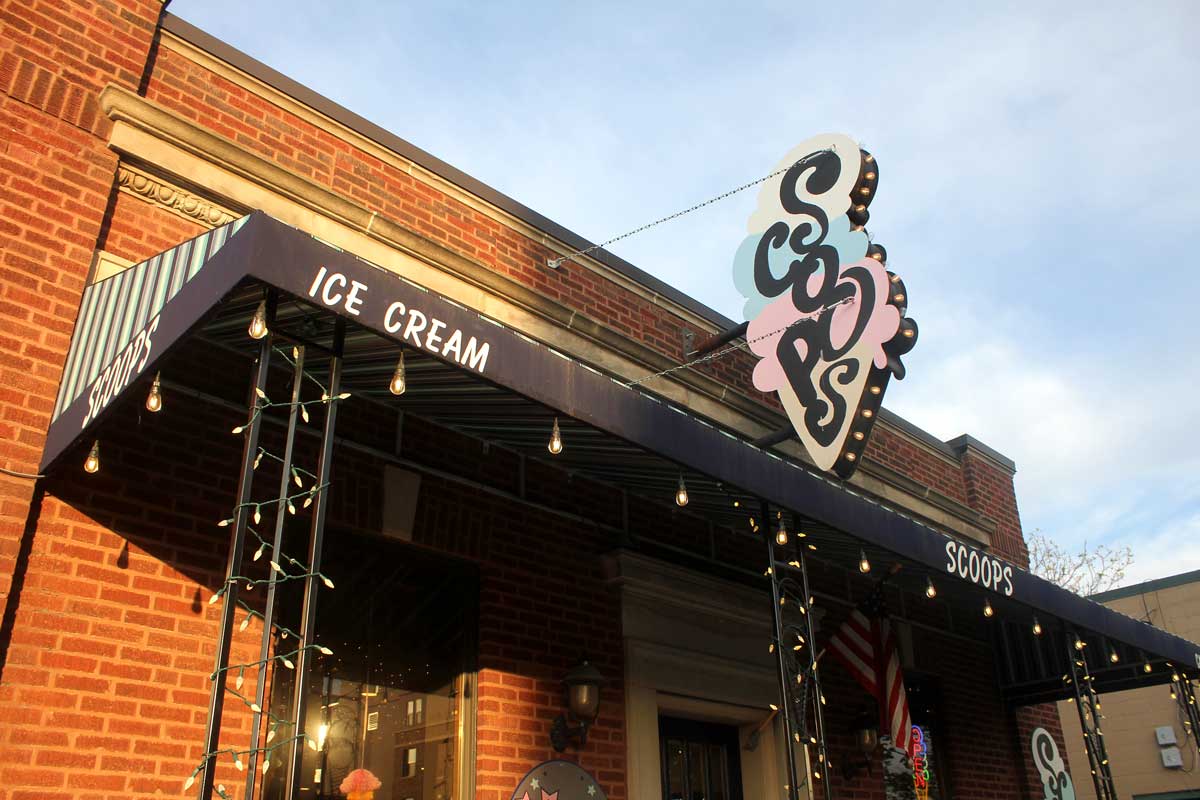 From walking the beaches to diving into a waffle cone brimming with fresh ice cream, your family will make the best memories and enjoy time together with a trip to Kenosha, Wisconsin. Happy travels!
READ MORE: Exploring Somewhere New: 15 Unexpected Family Day Trips