After a year like last, all of us – especially our kids, could use a serious refresh. As we all strive for the finest, most stress-free life possible, we can once again enjoy comfortable warmth and happiness with a little hygge with the help of an old Norwegian custom!
Hygge, pronounced "hoo-guh," is a state of coziness, contentment, and well-being embraced in Danish culture. While it is said to have no direct translation in English, the closest descriptor is simply "cozy." The word derives from a sixteenth-century Norwegian term, "hugga," which means "to comfort," and many families have adopted the practice today.
Despite living in a rather materialistic and fast-paced society, there are many benefits bringing hygge into our spaces and including elements of a more simple way of life. What one family considers hygge can look different from the next. However you approach hygge, the aim is to encourage relaxation, savoring moments, and to refresh the mind, body, and spirit.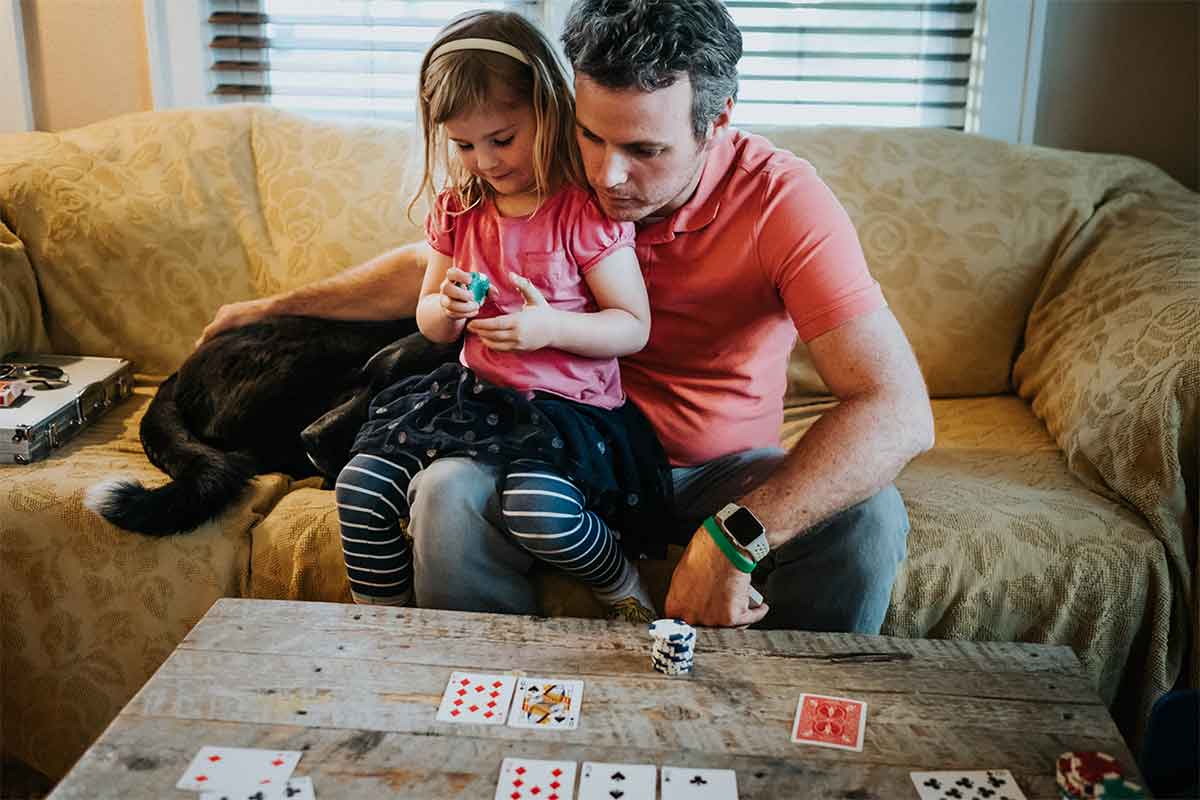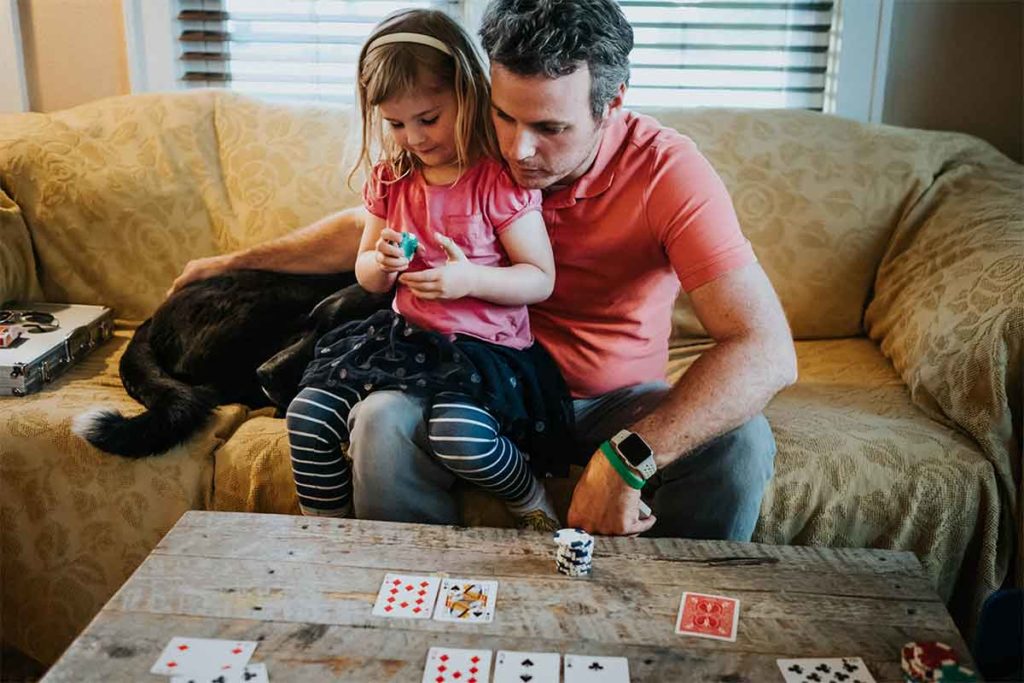 Benefits of the Hygge Life
It helps develop a sense of comfort and security.
Lowers anxiety, stress, and nervousness.
Provides a special place to embrace calmness.
Induces creativity, kindness, and self-awareness.
Reduces external chaos, mental noise, and physical burnout.
15 Ways to Encourage Hyggeness
Build a Reading Nook: Have an underused closet? You can remove the door, paint the walls and install floating shelves to fill with books. Try adding plush pillows or bean bag chairs and soft white light strands to make a quiet space for readers to get lost in a story.
Make Themed Sensory Bins: Younger children love imaginative play that stirs their creativity and imagination. Assemble sensory bins with various materials like rice, beans, water beads, dried pasta, and add in wooden bowls, cups, plastic utensils, toy animals, and more for a quiet afternoon filled with play and peace. (Here are some of our favorite eco-friendly sensory toys!)
Spend the Afternoon Baking: Baking is a useful life skill and fun bonding activity that ends with delicious treats! Eliminate outside distractions, gather baking supplies, and enjoy sweet moments with your kiddos while baking heirloom family recipes or that fun recipe you saw on Pinterest. During the winter, baking brings extra warmth and sweet smells, making your home super cozy!
Ditch the Screens: You don't have to plan a fancy family outing to make an impact. Everyone benefits from time without the electronics of daily life – phones, televisions, tablets, radios, and even Alexa. Engaging your family in gentler, traditional activities, and everyone can reap the benefits of slowing down! Take time to draw, read or play classic board games like Mancala, Chess, or Scrabble.
Engage with Extra Snuggles: Making family memories is one of the main concepts of happiness. Spending time with your kids has a positive impact on the whole family. Love on your kids, listen to them, and be invested! Often, there are distractions in our world – some we don't even recognize – that pull our attention away from them in little bits that accumulate. Make the day about the kids, and everyone will feel those heart flutters.
Go on Family Hikes: Getting out into the fresh outdoors not only provides an opportunity to exercise, but it can help loosen the mind of worry. Embracing nature and focusing on our senses to notice things like smells, sounds, and sights all work together to make a relaxing outing. Here are some of our favorite places to walk and hike.
Set Aside Time to Unwind: While this seems like a given, it can be challenging for many of us – especially kids who are virtually learning, to disconnect from technology and a distracting environment. Dim the lights, turn off the tv, add essential oils to a diffuser and find a calming activity that each family member enjoys. This time can be great for introducing a new hobby or sharing a favorite childhood pastime of your own. The ultimate hygge for me is crocheting; the movements' repetition and the quiet concentration is deeply relaxing. Find your calm!
Sip A Warm Beverage: Make a homemade hot cocoa bar complete with locally make cocoa bombs, marshmallows, crushed candies, chocolates, and whipped cream and cozy up by the fire together. Talk about your day, swap stories, or read a story aloud. No matter how you spend time together, it's always sweeter with a cup of chocolatey goodness to go with it!
Make a Music Playlist: Download an app like Spotify to create a customized music playlist with family-friendly music selections. Hone in on soft tempo beats of classical ballads for a comforting and relaxing listening experience. There are also many acoustic versions of kids' favorite songs and sing-alongs.
Introduce Yoga Fun: Yoga is not just for us legging-clad mamas. Kids can do it and will love it! During a visit to Great Wolf Lodge, my daughter's first yoga class was a free session adorably named Yoga Tails. It features the lodge's iconic characters demonstrating basic kid-friendly poses like butterfly, happy baby, and tree. You can check out the session for free from home on their YouTube channel! 
Invest in Cozy Loungewear: Sure, those bows, dresses, and bibbed overalls are cute, but nothing beats that soft buttery feel of loungewear. Invite your kiddos to help shop for comfortable attire or check out Moon and Back by Hanna Andersson on Amazon for a matching family set. Best of all, weekends will transform into a snuggly, warm bliss and everyone will be positively cozy! 
Enjoy Comfort Food: Family memories often come alongside delicious eats! Whether you dine out, make a recipe from scratch, or order in, sometimes the simple joys in life begin with our taste buds. Avoid the picky eater dilemma and opt for a piping hot pizza to share with the fam. Support local by ordering from one of these fantastic local pizza shops.
Make A Splash: A luscious bubble bath can double as a time to relax and freshen up! There are so many ways to enhance bath time for kids, including scented bubble bath, colored bath fizzies, or bath bombs with little prizes inside. Level up with my kiddos' favorite, a glow-in-the-dark bath! Simply fill the tub with warm water, add bubbles, and toss in colored glow sticks and hit the lights! Be sure to keep an eye on your kiddos during this extra fun bathtime and turn the lights back on before they exit the tub.
Create a Cozy Space: This idea is one of the stepping stones to the hygge life. It can apply to kiddos of all ages, and adults, too! Declutter your children's rooms or space in your home and make it soothing. Add items like a Himalayan salt lamp, fairy lights, real or faux plants, chunky knit blankets – anything that you love and makes you feel comforted. By having kids help revamp their space, they can add their personal touches and enjoy creating and using a space to relax in, savor, and call their own.
Employ Bedtime Meditations: It is not uncommon for chaos to ensue when bedtime nears in your house. By establishing a calming bedtime routine, children can settle for the night with ease. Follow a nightly routine of washing up, hugs, a story, and bedtime meditation. There are many free audio meditations online for kids that can help lull them to dreamland. Freddie the Fox is a favorite for our family.
A calmer and more simple life can be ideal, and the most intriguing aspect is that there is no correct way to seek it. Families are encouraged to 'make their own hygge' and find the things they love, enjoy and cherish together. Most importantly, a hygge mindset can help encourage children to learn about themselves, grow as individuals and radiate authenticity, compassion, and warmth. Louisa Thomsen Brits, author of The Book of Hygge: The Danish Art of Living Well, said it best: "How we spend our days is, of course, how we spend our lives." With that, couldn't we all use a little cozy? 
Wishing all families a new year filled with memories, enjoyment and lots of hygge!
This post contains affiliate links. If you use these links to buy something, we may earn a commission. Thank you for your support!