Witches, goblins, and princesses galore, each year our kiddos look forward to dressing up in their carefully chosen costume and drumming up some sugary loot. Looking for a cozy Halloween at home this year? Is it pouring rain or snowing like crazy, putting a damper on your trick or treat plans? There are still lots of ways to have fun without missing out on the tricks or treats!
Do Spooky Science Experiments – Pick up some dry ice at PraxAir in Darboy for older kiddos and lots of fun.
Hide Boo Baskets – No matter their age, kids will enjoy a collection of goodies to celebrate the day. Create a festive basket of goodies by filling it with all the best Halloween treats! Ideas for Boo Baskets are limitless but can include: favorite candy or snacks, mini-games, themed books, spooky socks, jigsaw puzzles, family-friendly movie, and slime or playdough
Plan a Spooky Candy Hunt – Find those Easter eggs collecting dust and cobwebs in the basement and draw spooky faces on them and fill them with candy and trinkets (or coins) for a Halloween Egg Hunt! This is no ordinary candy hunt – challenge kids by having them reach through faux spider webs or into mysterious spaces with goo and little creepy crawlies! You can even plan a spookier hunt by adding glow sticks to the pumpkins and having a glow-in-the-dark hunt at dusk.
Chase Bubble Ghosts – Not all Halloween fun needs to be geared around candy! Give your little goblins a butterfly net and send them on a mission to catch bubble ghosts! Pair kiddos up in teams or send them off to see who can catch the most. Check out this homemade bubble solution – it creates extra-durable bubbles for even longer fun! Bubbles made from this solution tend to hover above the ground and even land without popping, making them easier to catch!

Materials:

2 c. Warm Water
1/3 c. Dish Soap
¼ c. Corn Syrup

Directions:

Pour measured ingredients in a lidded jar and mix well.
Allow to rest for a half-hour before using for best results.
Grab some wands and make some airy ghouls!

Host a Family Halloween Slumber Party – Grab your pillow and snacks and get ready for a fun, family slumber party! Not only can families make memories and spend time together, but they can still celebrate the holiday filled with fun!
Make Homemade Pizza Together (or pick up a pumpkin-shaped pizza from Papa Murphy's) – call ahead to make sure you get yours!
Sip on Orange Ice Cream Floats – This recipe sounds yummy – just need vanilla ice cream and orange soda.
Compete with Games to win Candy – Make this ultimate challenge tournament with Minute to Win It games using things around the house.
Read Halloween Stories – We like StoryTime at Awnie's House on YouTube. Scholastic shared 25+ Fun Halloween Books for Kids Who Don't Like to Be Scared or check out 35 of the Best Halloween Books for Classroom Shelves by We Teachers that includes our favorite Room on a Broom!
Make a Wagon Obstacle Course – Gather up a wagon and some outdoor items to create a fun yard-sized obstacle course. Family members can pair up into teams and be timed to see who can navigate the course – while pulling their teammate in a wagon! The winner gets first dibs on the desserts or treats.
Have a Bonfire and Tell Scary Stories – If you have an outdoor fire pit, cozy up and swap spooky stories with your family. Whip out the smores or irons for pudgy pies and spend the evening digging into sweet snacks in the comfort of your yard. We have some of our favorite pudgy pie and s'mores ideas for you too!
Watch a Freaky Flick – It simply isn't Halloween without watching a Halloween classic! Choose from a variety of popular family-friendly flicks to rent and stream them right into your living room. What mysterious thriller are you going to choose?
Decorate Festive Treats – Baker's Outlet in Little Chute and Bulk Priced Food Shoppe in Greenville have pre-cut out pumpkin-shaped sugar cookies, frosting and lots of sprinkles!
Go for a Family Costume Ride – Be active and show off your best costumes with a fun, fall bike ride. Dress up in your Halloween attire and bike around your neighborhood, on a trail, or past family and friends' houses. You will enjoy being in the fresh air and get to dress up all while safely social distancing!
Have a family dance party! Search for Just Dance Halloween on YouTube. Get out lights and a disco ball for more fun. Throw in some balloons too!
See a Halloween Light Show or Halloween Display – If it's too chilly to bike or walk, consider going for a drive to check out all the lit-up Halloween decorations in your neighborhood, including the Fox Valley Lights Halloween Light Show! The kiddos will enjoy going block by block to look at the creatively decorated yards and also will love the light show, synchronized to spooktacular music! While buzzing around and admiring the decor, why not stop by your favorite local business for a snack or treat?
Have a Bonfire and Tell Scary Stories – If you have an outdoor fire pit, cozy up and swap spooky stories with your family. Whip out the smores or irons for pudgy pies and spend the evening digging into sweet snacks in the comfort of your yard. Check out some of our favorite pudgy pie and s'mores ideas.
Would you Rather Halloween Style – 100 Would you Rather Questions.
Write a Halloween Story – Need help? Try this Mad Libs for ideas and inspiration.
Make Fall Cards and deliver to a nursing home.
Halloween Scavenger Hunt – This FREE downloadable printable includes fun clues like "Your next clue can be found next to something orange and round!"
Take a Family Selfie Challenge or Photo Scavenger Hunt.
Dress up your pet for a furry photoshoot!
Sidewalk Chalk Zombie Run – SUPER FUN Halloween Sidewalk Chalk Obstacle Course Ideas.
Draw! We love Art for Kids Hub!
Make a Halloween Charcuterie board.
Bingo – Download and print these FREE Bingo sheets for up to 15 people!
Halloween Charades or Drawing Game
Color Halloween coloring sheets – 200+ Free Halloween Coloring Pages For Kids includes Disney-themed options!
Make paper spider webs! Think paper snowflakes Halloween style!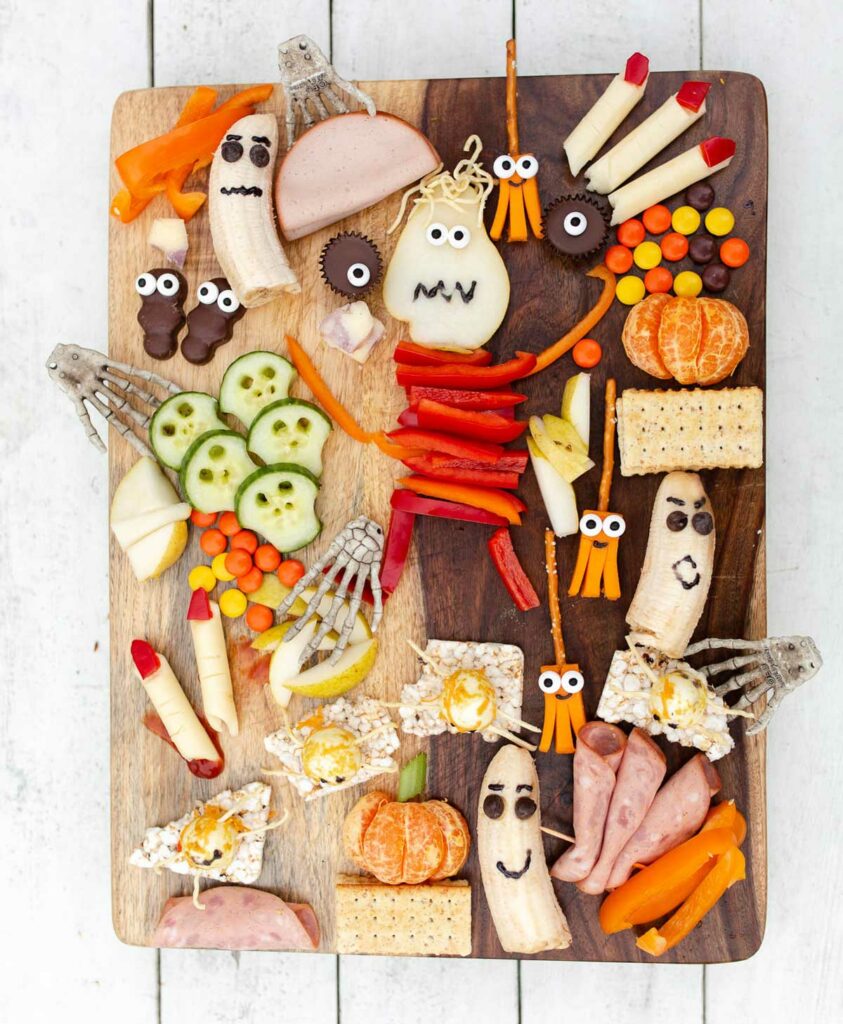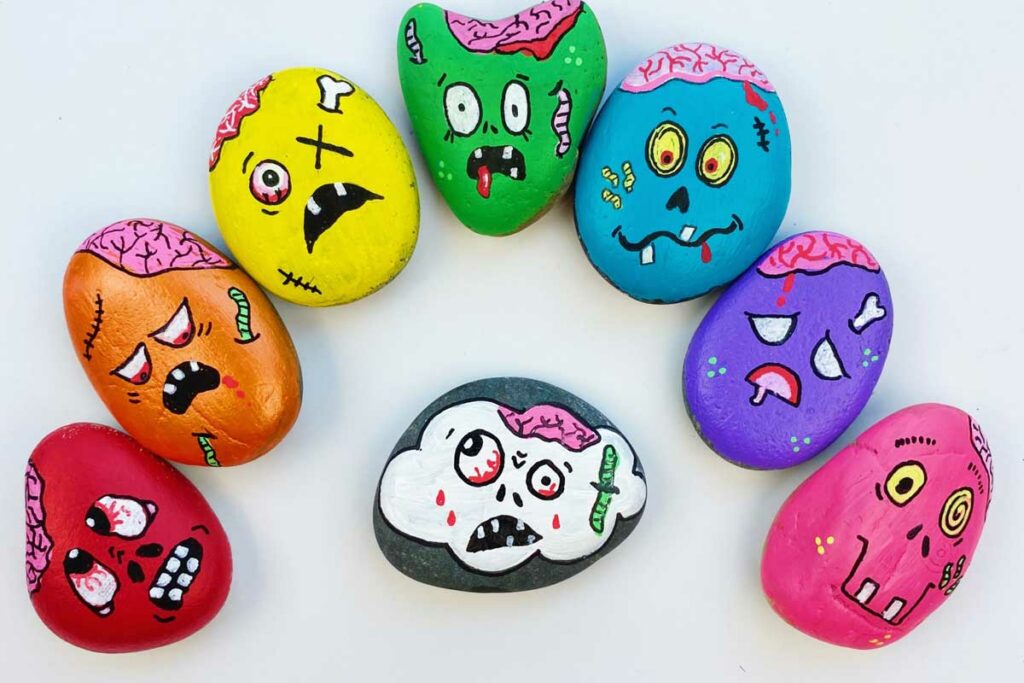 Go on a Ghost Hunt – wrap up suckers with tissues or toilet paper and hide around the house.
Dot to Dot – FREE Halloween Dot to Dot Worksheets.
Make pumpkin playdoh. Check out this edible recipe with cornstarch, pumpkin and cinnamon.
Make pumpkin squishies (stress ball) with an orange balloon filled with flour.
Have a Halloween-themed dance party – here are 55 song ideas to get everyone moving!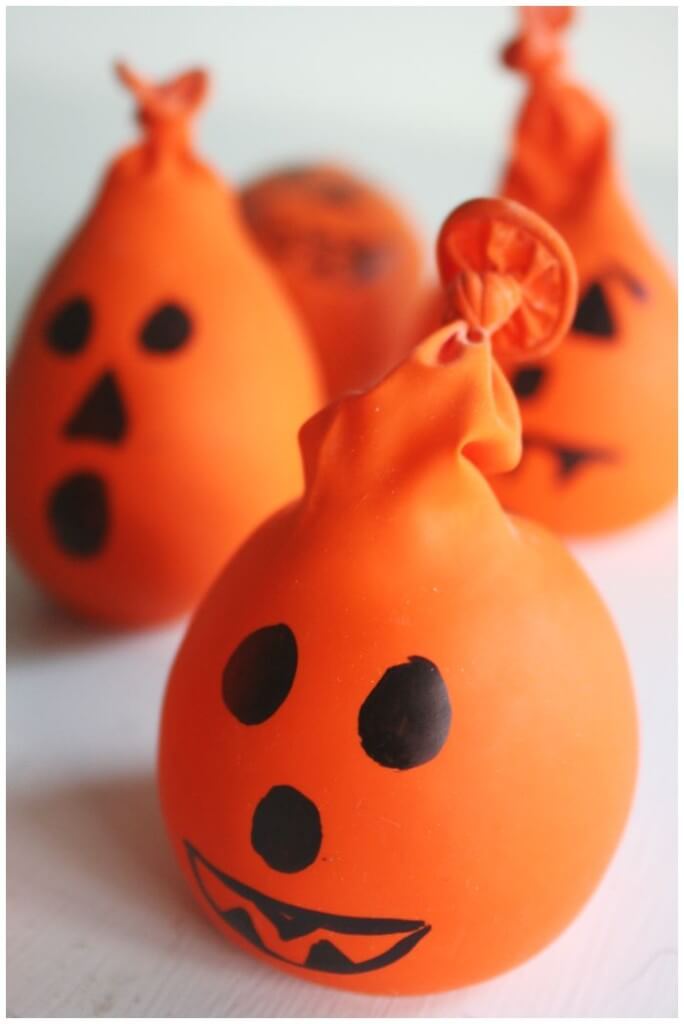 Creepy Crawlies – Crafts, books and more for your bug lover!
Check out the sky and stargaze! – Use glow sticks to recreate constellations. This FREE download has facts and constellation templates.
Build a Haunted Gingerbread House! You can find kits at big box stores or use a graham crackers to make a gingerbread house and decorate it with the spookiest candy accents and frosting you can find.
Make Halloween Origami – Check out these 25 Halloween Origami Ideas!
Have a DIY Closet Halloween Costume Contest – Using only items and props that you already have to create silly costumes.
Regardless of how you choose to celebrate Halloween this year, enjoy the time with family and get excited about a day filled with fun, spooks, and sweets! Happy Halloween!