Whether Halloween is your favorite holiday or you can never get enough of Christmas light shows, these home Halloween light shows are a fun family tradition in the making and also an opportunity to support our community. Put on the pajamas, grab the popcorn, and make sure to check out one of these fun light shows and outdoor Halloween decorations before they turn red and green!
Schubert's Spooky House, Menasha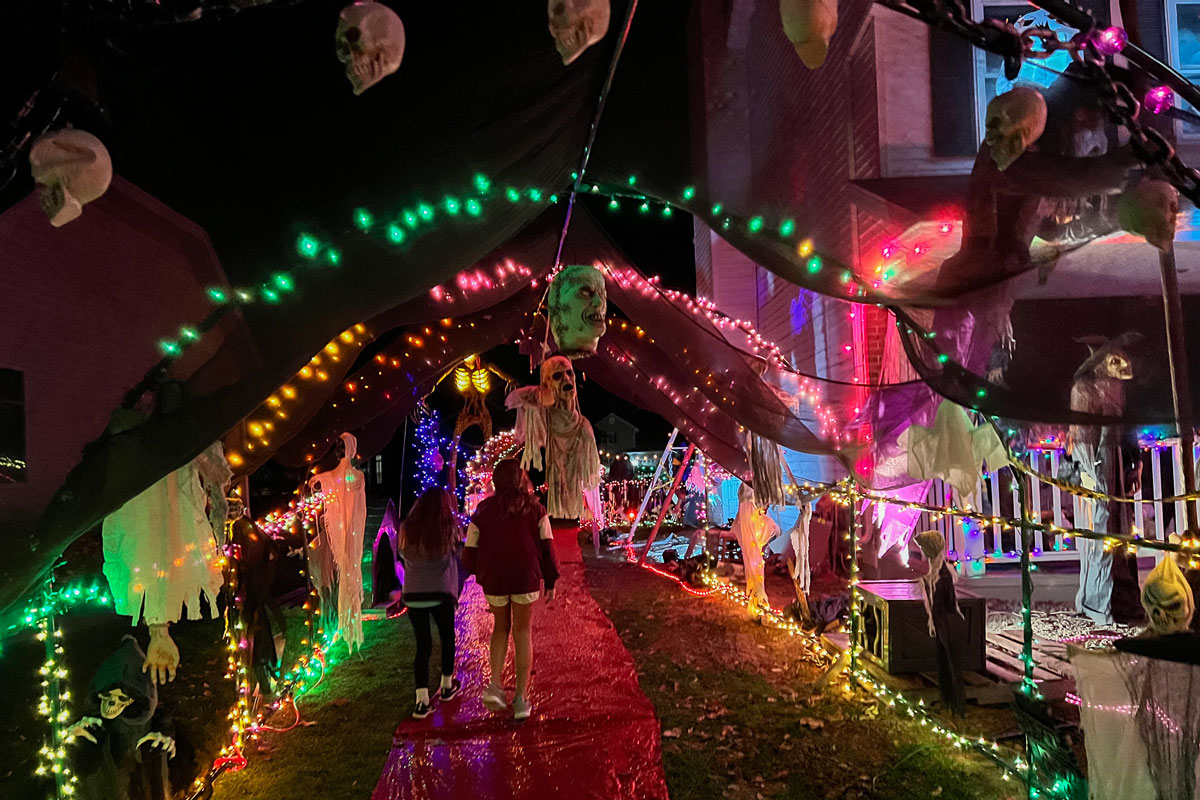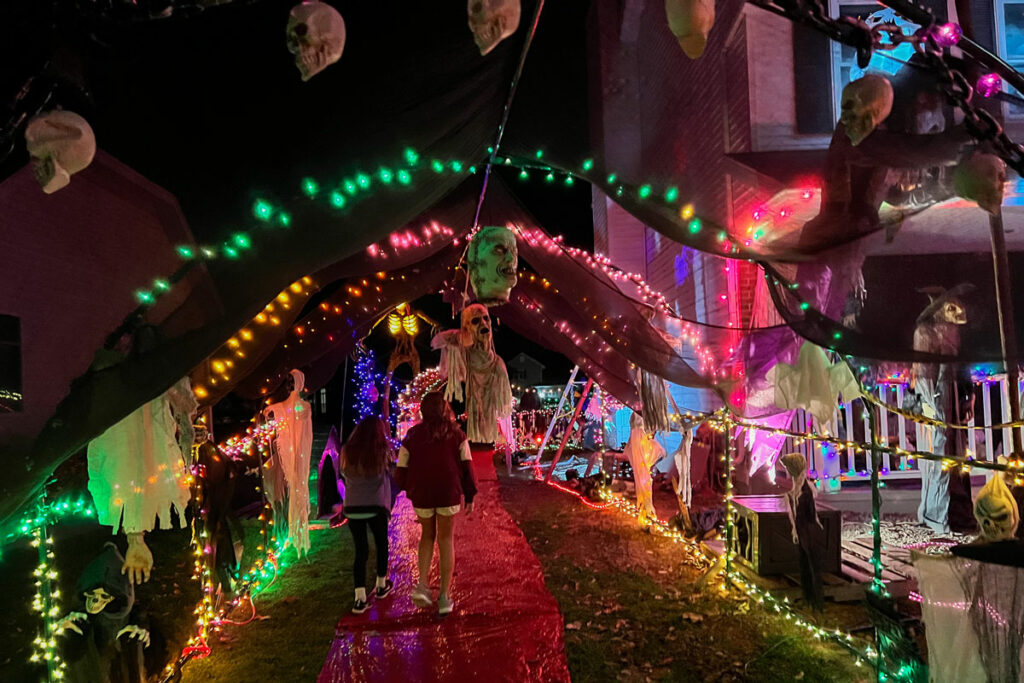 Schubert's Spooky House, 1417 Southfield Dr. Menasha
Hours of Operation: October 2022

Sunday – Thursday: 5 – 9 pm
Friday – Saturday: 5 – 10 pm

What to Expect: Lots of lights and fun Halloween decorations, photo opportunities
About: Started in 2006, this family display is in memory of a loved one, the owner's husband Josh Schubert. The display is to honor her late husband and keep his memory alive. Also, families are encouraged to walk outside just stay on the sidewalks but if you prefer to stay in your car don't forget to roll down your windows and listen to the music to the light show.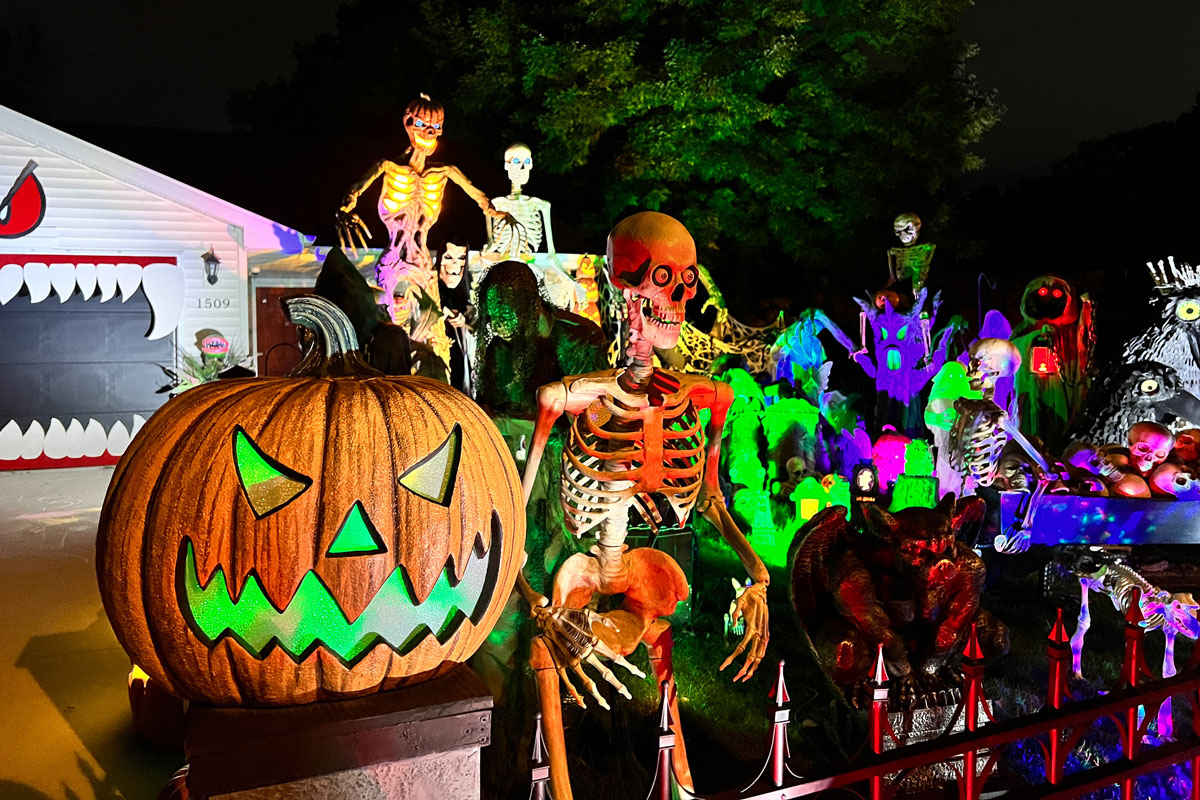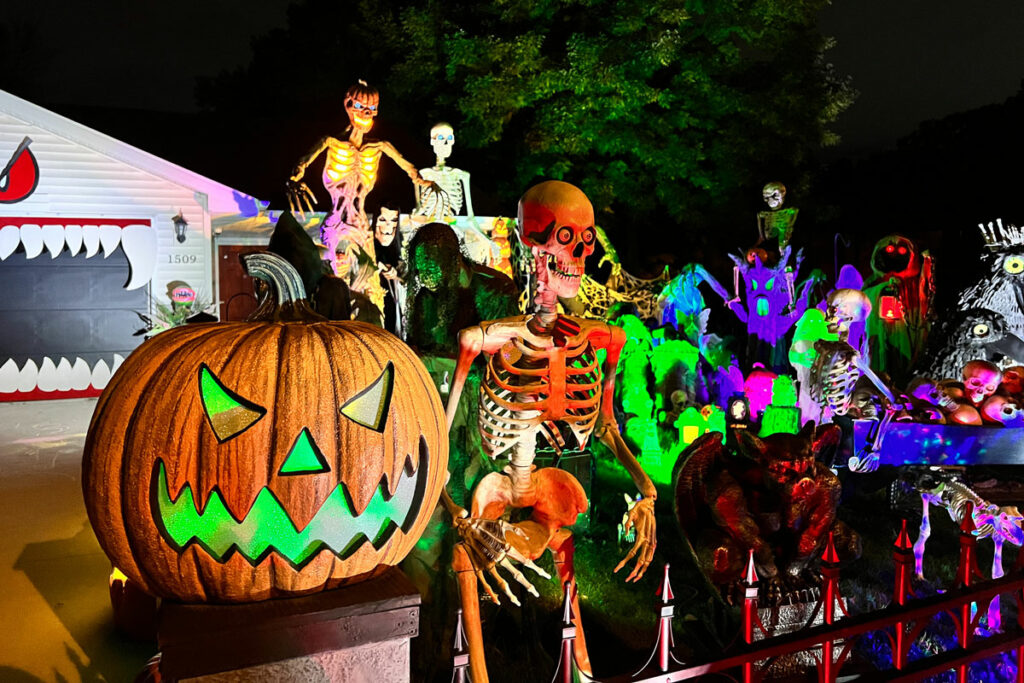 Bone Hollow Cemetery, Appleton
Bone Hollow Cemetery, 1509 East Cass Street, Appleton
What to Expect: Open September 16 – November 1, 2022, from dusk until 8:30 on weekdays and 9:30 on weekends. This house has the viral chomping garage from TikTok! You'll also see giant skeletons (12 feet tall!) and other huge props and singing pumpkins.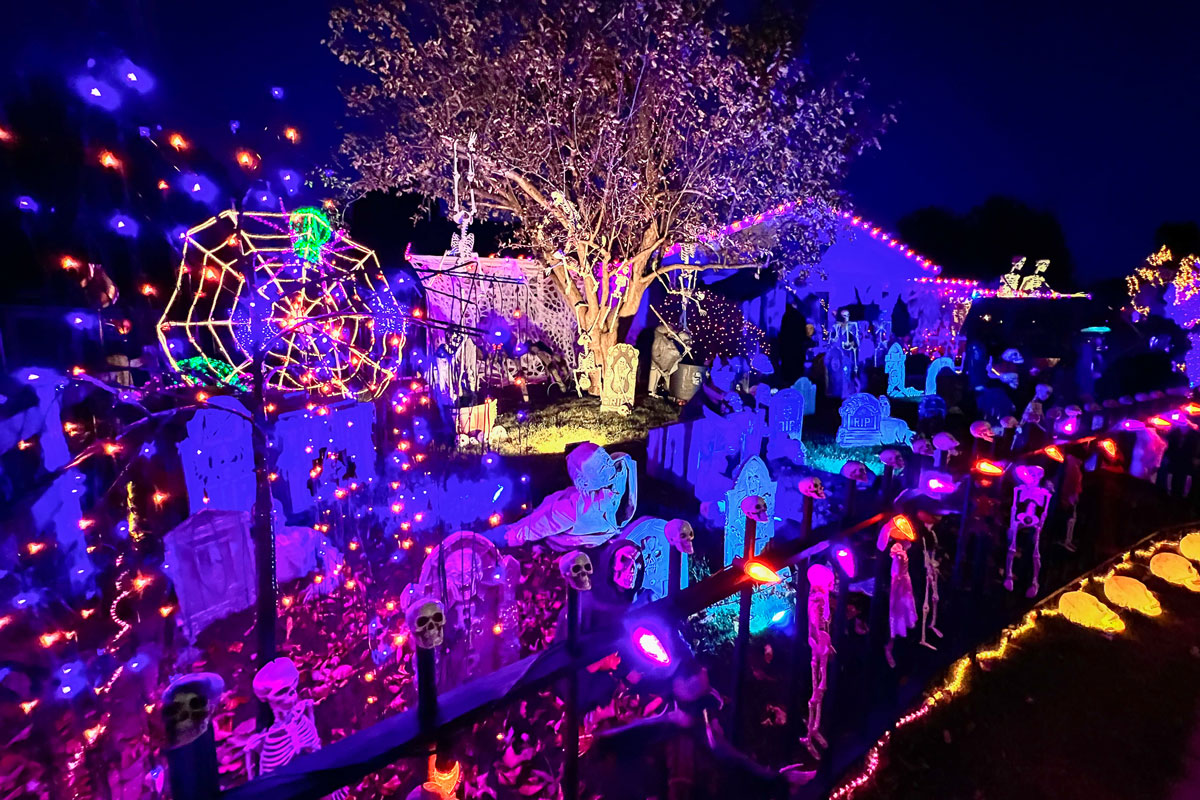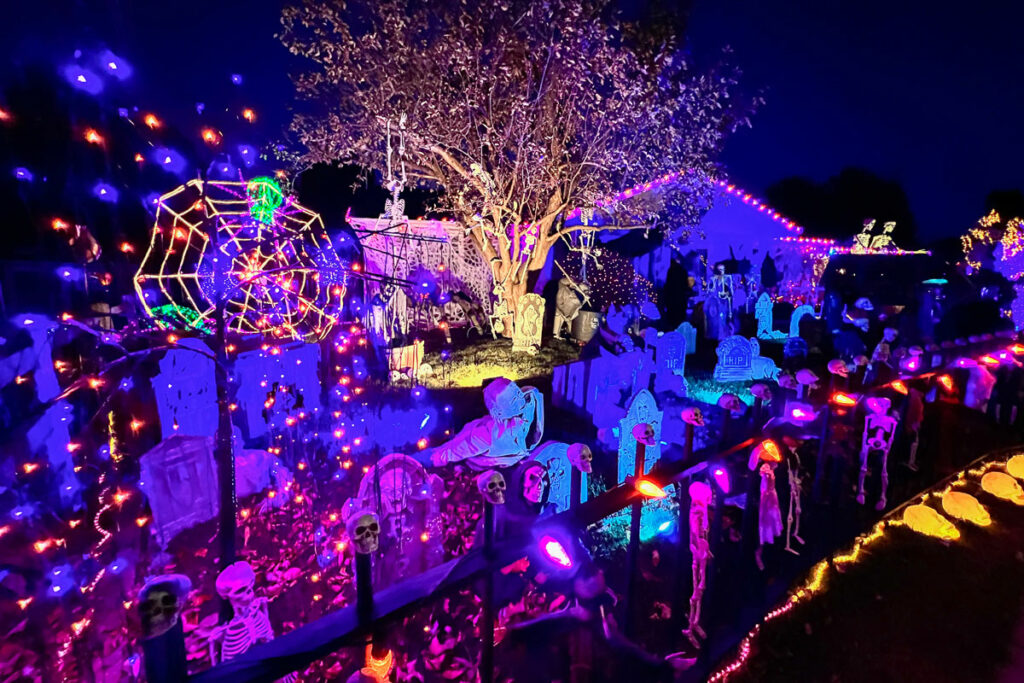 Louise Street Spooky House, Kimberly
Senecal's Spooky House, 115 Louise Street, Kimberly
This display is huge! Dress warm and plan on parking your car and walking around. There is lots of things to look at (creepy and mild scare). Display is in the front yard, garage and backyard.
Donations collected for Toys for Tots
Hours: Sunday – Thursday: 6:30-10 pm, Friday and Saturday: 6:30 – 11 pm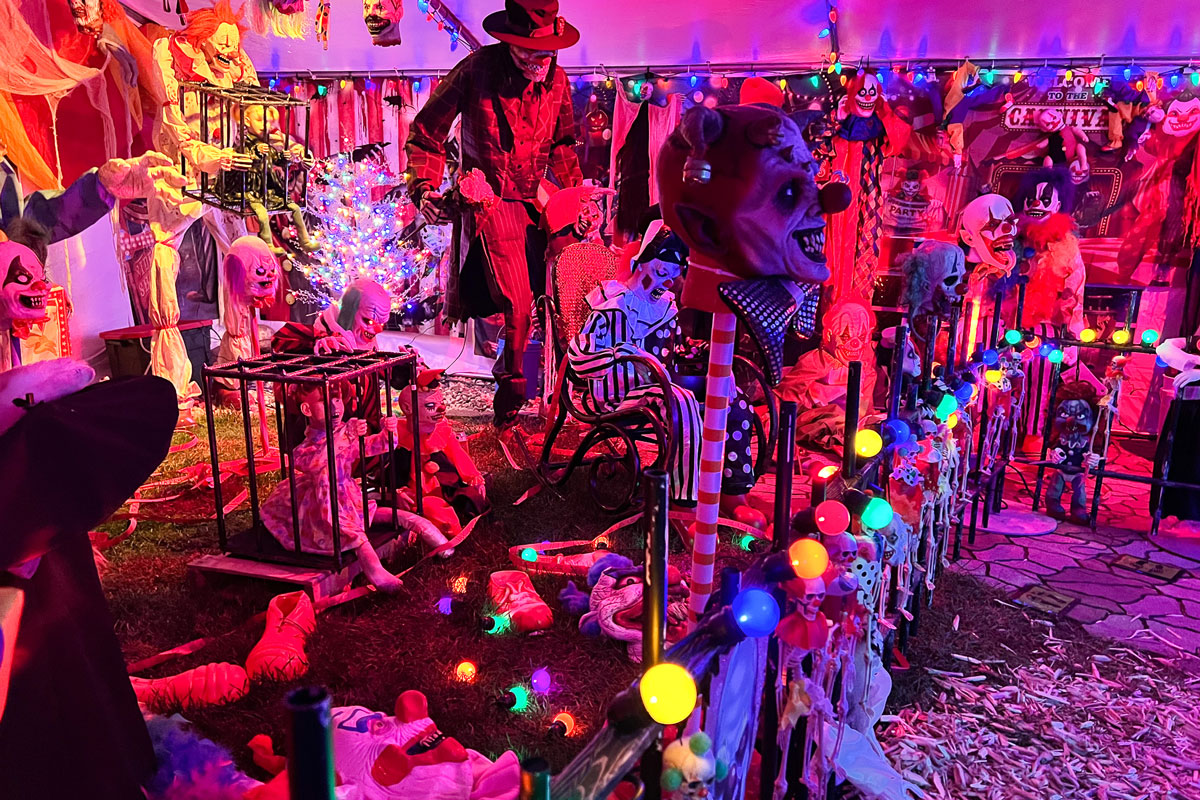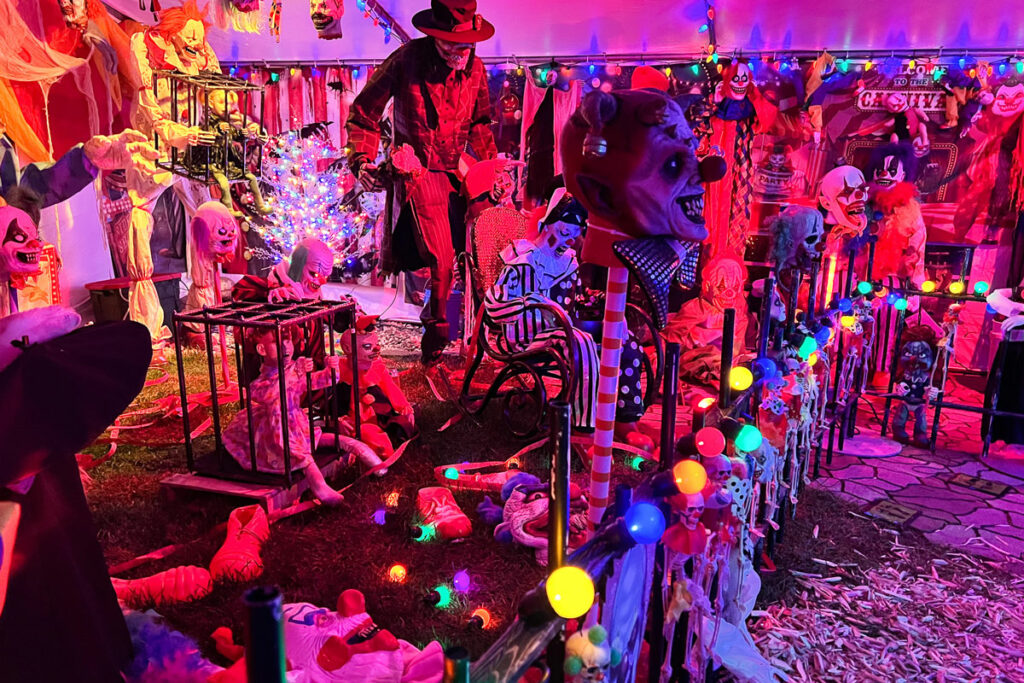 Darboy Halloween House, Appleton
Darboy Halloween House is a family-friendly Halloween yard display and also accepts nonperishable food donations for St. Joseph's Food Program. The donation bin is to the right of the mailbox from October 1 – October 31. Make sure to drive by and check out the display and any donations are greatly appreciated. Please do not enter the graveyard or any of the displays or touch anything for safety reasons.
N9370 Exploration Ave., Appleton
October 1 – October 31, 2022 (Lights are on 3 pm – 10 pm daily)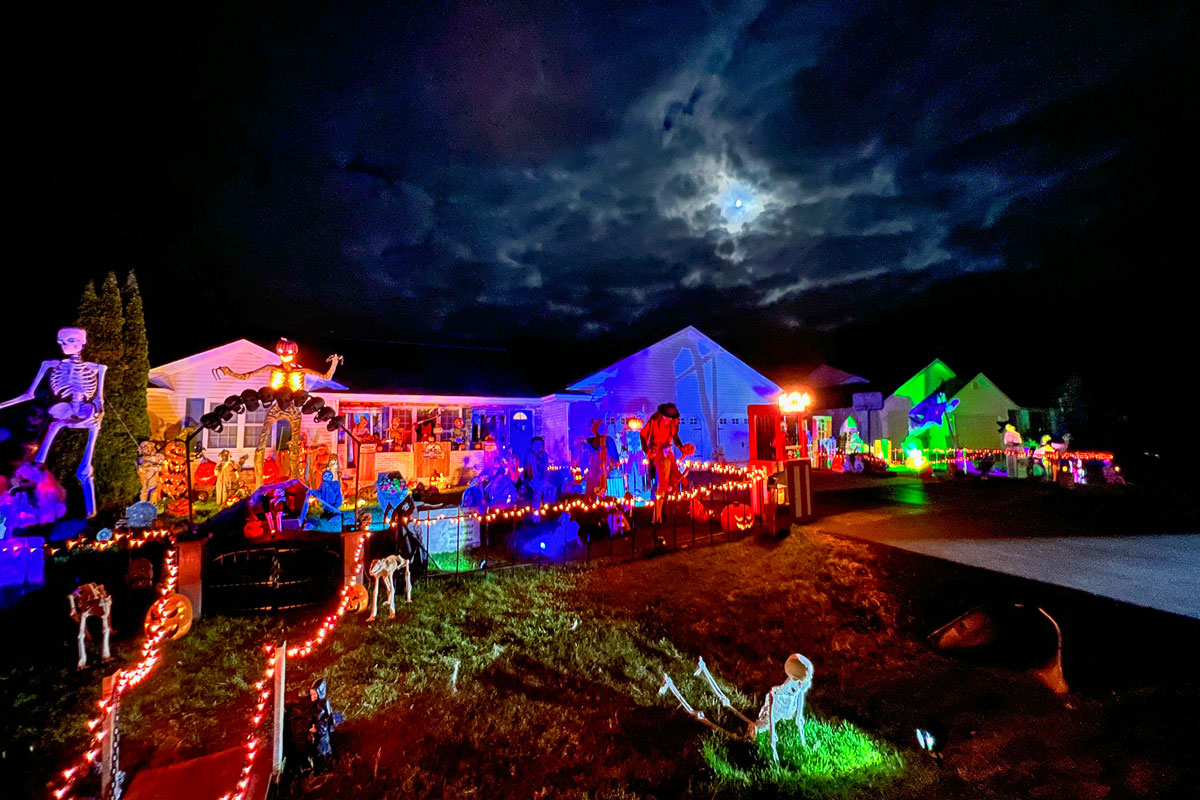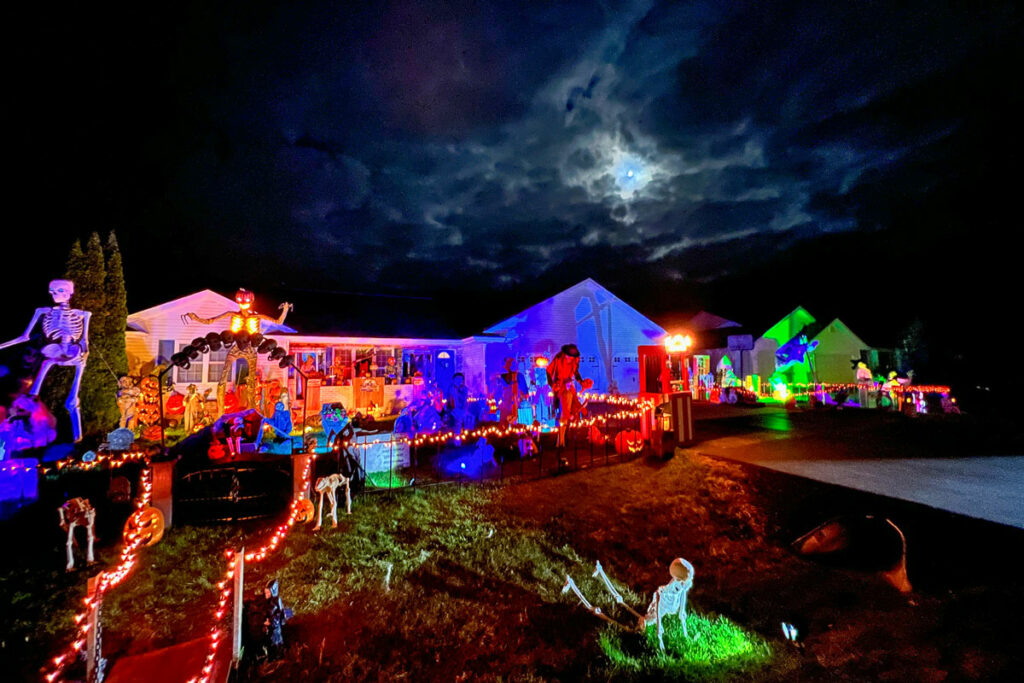 Tallgrass Drive, Appleton
This spooky display starts on Saturday, October 8, 2022!
412 E. Tallgrass Drive, Appleton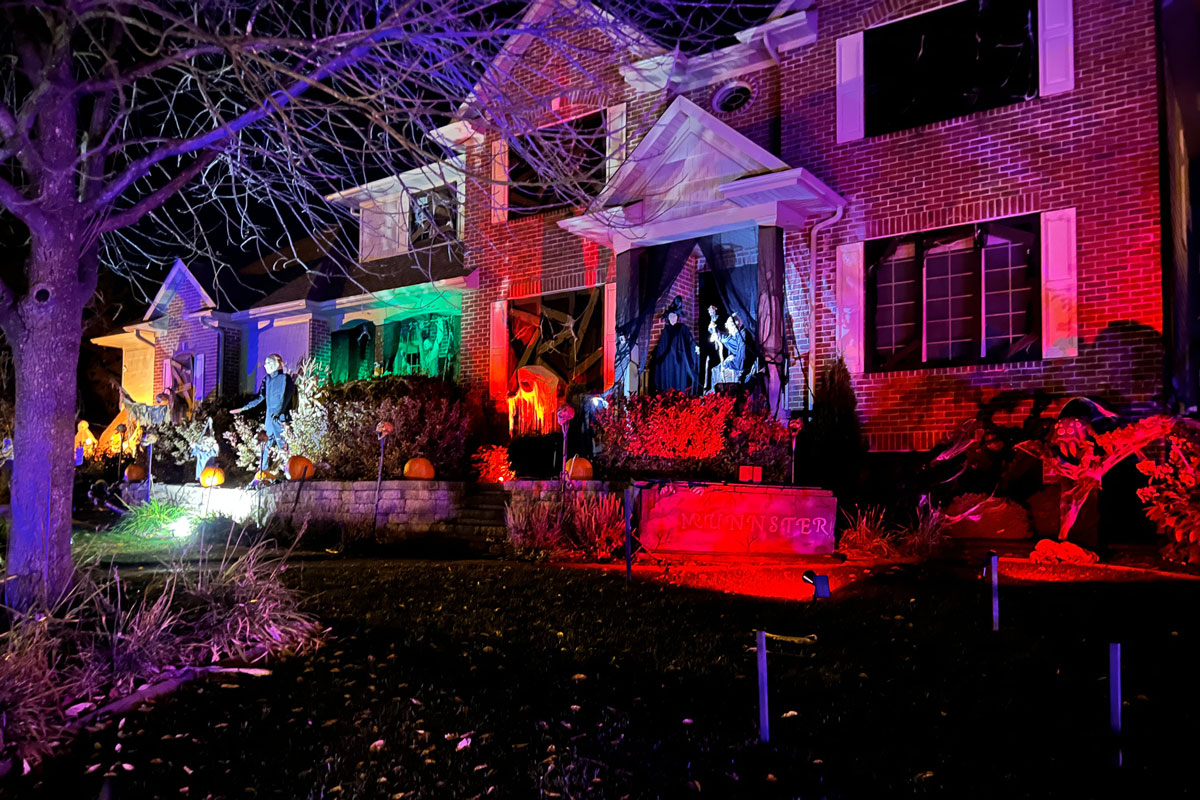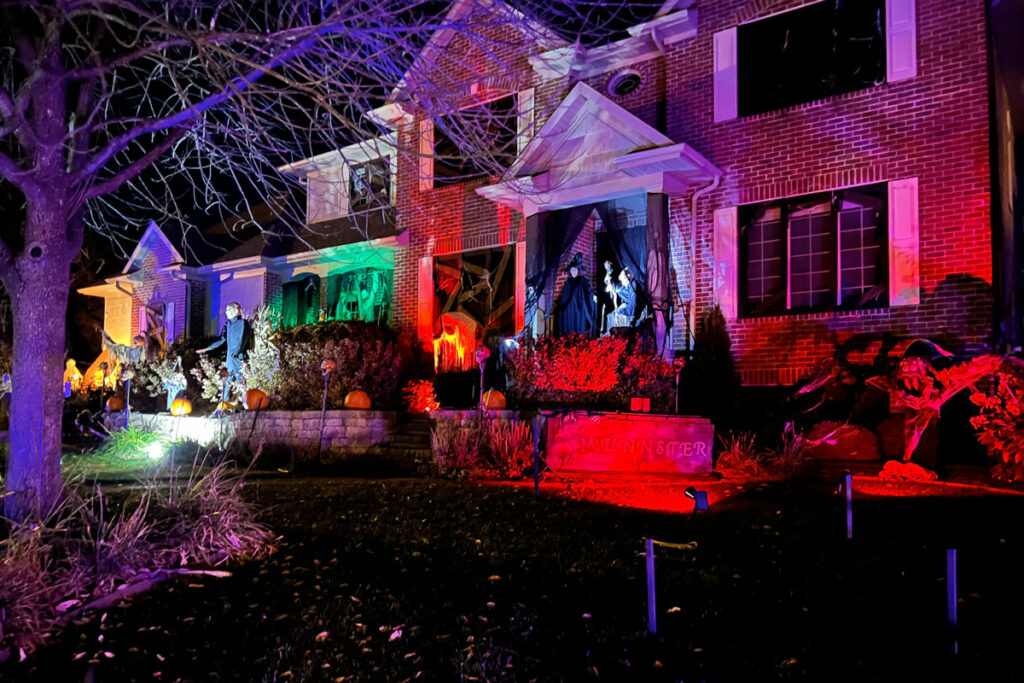 Main Street Lights, Hortonville
Main Street Lights, 258 E. Main St., Hortonville
What to Expect: Expected to open in early October 2022; watch Facebook for updates.
Kramerica Park, Oshkosh
Updated show for 2022! Approximately a 20-minute projection mapping show will entertain your Halloween senses. Tune into 89.7 FM to follow along with this Spooktacular Celebration. If you enjoyed the show, there is a Venmo set up for donations from Halloween through Christmas. Proceeds from the donations will be donated to a local non-profit.
Kramerica Park, 1160 Laager Ln, Oshkosh
What to Expect: Runs October 2-31 from 7:30 – 10 pm
Fisher Light Show, Omro
Fisher Light Show, 5211 Drake Ct, Omro (NEW address, moved from Berlin)
Hours of Operation: October 1 – 31, 2022, Monday – Thursday: dusk – 9 pm, Friday – Sunday: dusk – 10 pm
What to Expect: 10,000 lights and counting set to music. New props and songs for the Halloween season! There will be two songs each in October, November, and December and they will change with the months. Listen for a special Packer song (Go Pack Go) on Packer game days. Tune to 89.7 FM for music. Watch their Facebook page for updates.
Frosty's Halloween Festival of Lights, Manitowoc
Frosty's Festival of Lights, 1434 Daisy Drive, Manitowoc
Donations: Manitowoc Police Department, "Shop with a Cop" program
Hours of Operation: October 1 – October 31, 2022

Sunday – Thursday: 6:30 – 9:30 pm, Friday & Saturday: 6:30 – 10:30 pm

What to Expect: lights timed to music, animated displays, window Halloween decorations, inflatables

Tune your radio to 89.1 FM for lights synchronized to Halloween music. New props and music this year! This not-so-scary Halloween-decorated home is fun for all ages.
This annual tradition is thanks to Capt. Jeremy Kronforst of the Manitowoc Police Department. Not only has the display become a family tradition for many in Northeast Wisconsin it is also helping kids in the community.
Capt. Jeremy Kronforst is collecting donations for Manitowoc Police Department's "Shop With A Cop" Program. This area law enforcement program works with officers to help children purchase Christmas presents for their families. With every $150 donated, the program can help another family.
Donations can be dropped in a secure donation box at the display or dropped off at the front counter of the Manitowoc Police Department, 910 Jay Street. Check donations to MPPA Shop With A Cop are also accepted.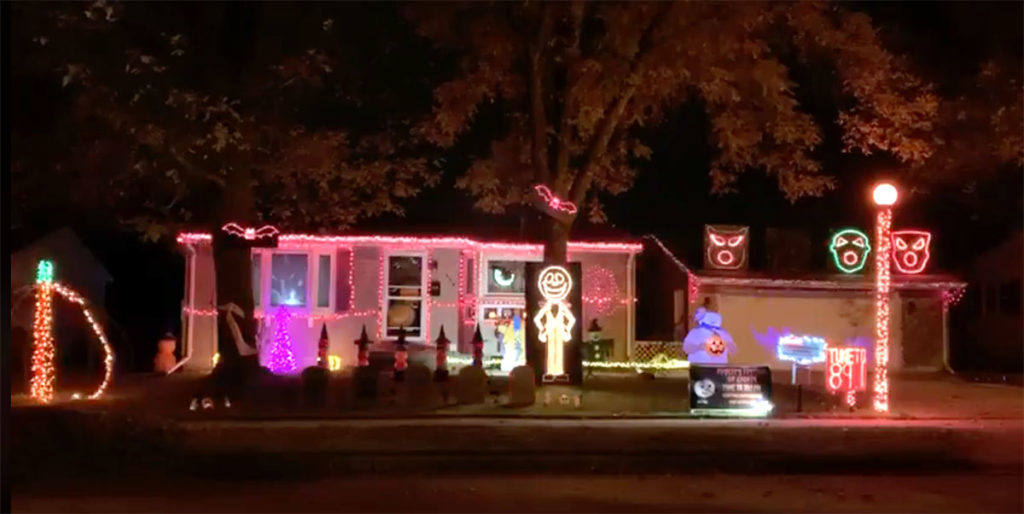 Other Decorated Halloween Houses from previous years
Thanks to our awesome Facebook friends, here are some more recommendations!
Delaware St, Oshkosh: On the south end towards 20th Ave that has their whole front yard done really neat every year.
Parkwood Dr, Oshkosh: Near the country USA grounds. You walk around a path in their yard, moving figurines, a wooded area, a little cornfield area, smoke, and lights. Very neat! They have a spot for cash donations.
Let us know in the comments or by emailing govalleykids@gmail.com if you have a home or know one that should be added to our list!
Editor's Notes:
Wickedly Grande in Grand Chute / Appleton has closed permanently. Fox Valley Lights in Neenah has also ended. There will be no show at Sunnybrook Lights in Oshkosh this year.